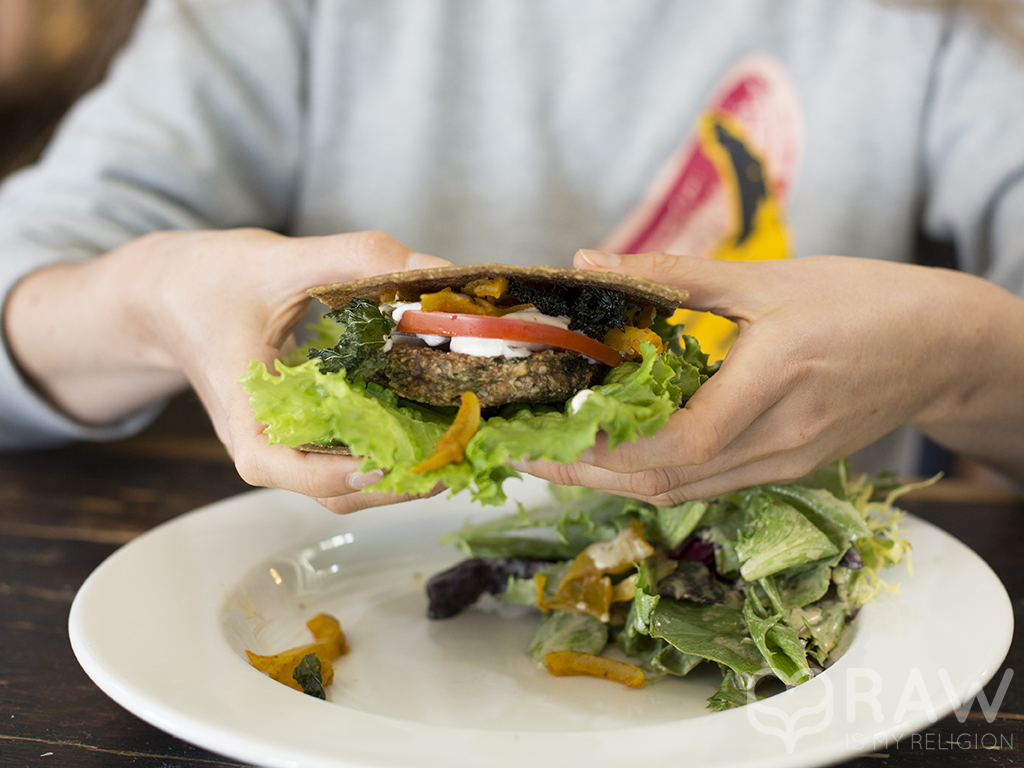 Best Pizza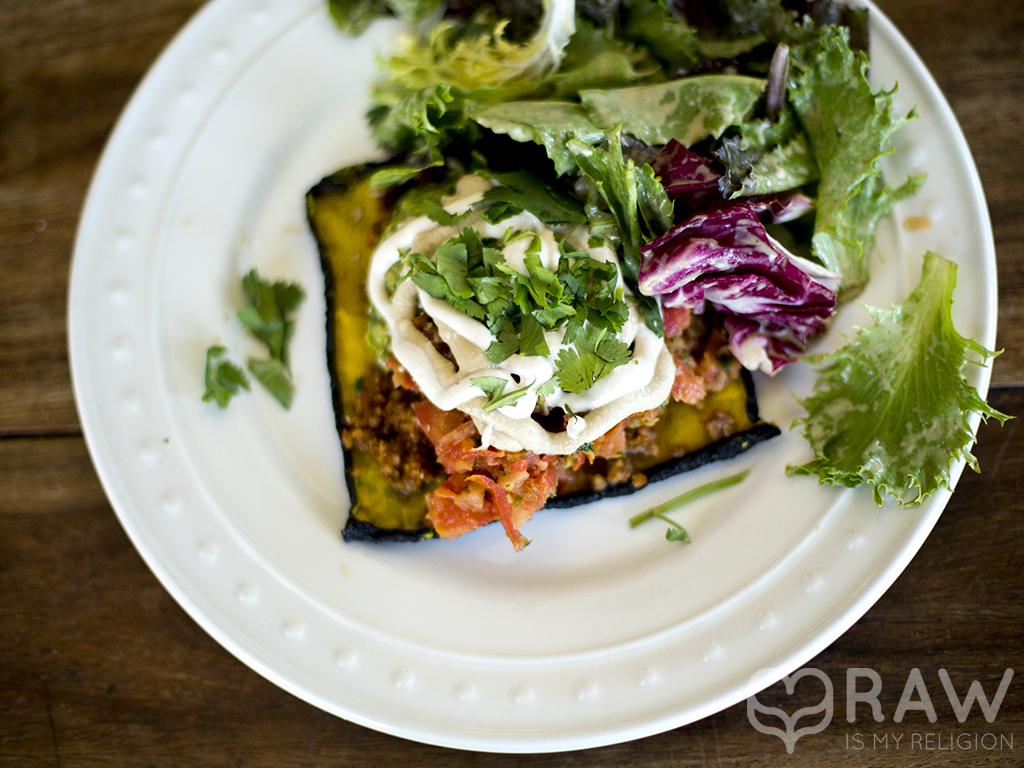 Mexican Pizza at Rawvolution | L.A., USA
This pizza is just amazing. The nori crust is covered in a delicious cheesy sauce has been dehydrated and is unbelievably crunchy. Which is a phenomenon in the raw food cuisine. The topping is very similar to the amazing nachos grande dish I already told about. Having the pizza right after the taco meat made the pizza taste too salty for my liking. But the nori flavour adds so much to this dish so I'm willing to tolerate the salt. And the presentation is more than just appetizing. Definitely a pizza you should try
Best Hummus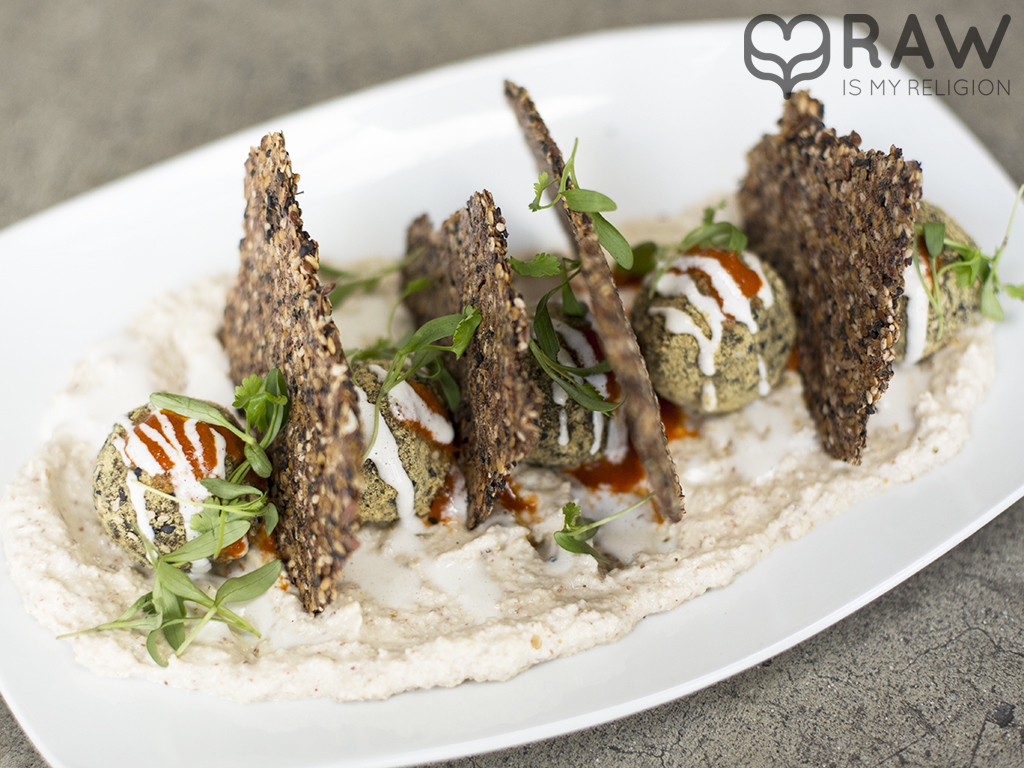 Hummus at The Springs | L.A., USA
I tried the hummus as a part of the falafel salad. And it is for sure the best hummus one can make out of raw vegan ingredients. It is creamy, rich, flavorful. I will definitely get the hummus in the salad and with falafel and crackers the next time. It's incredible!
Best Salad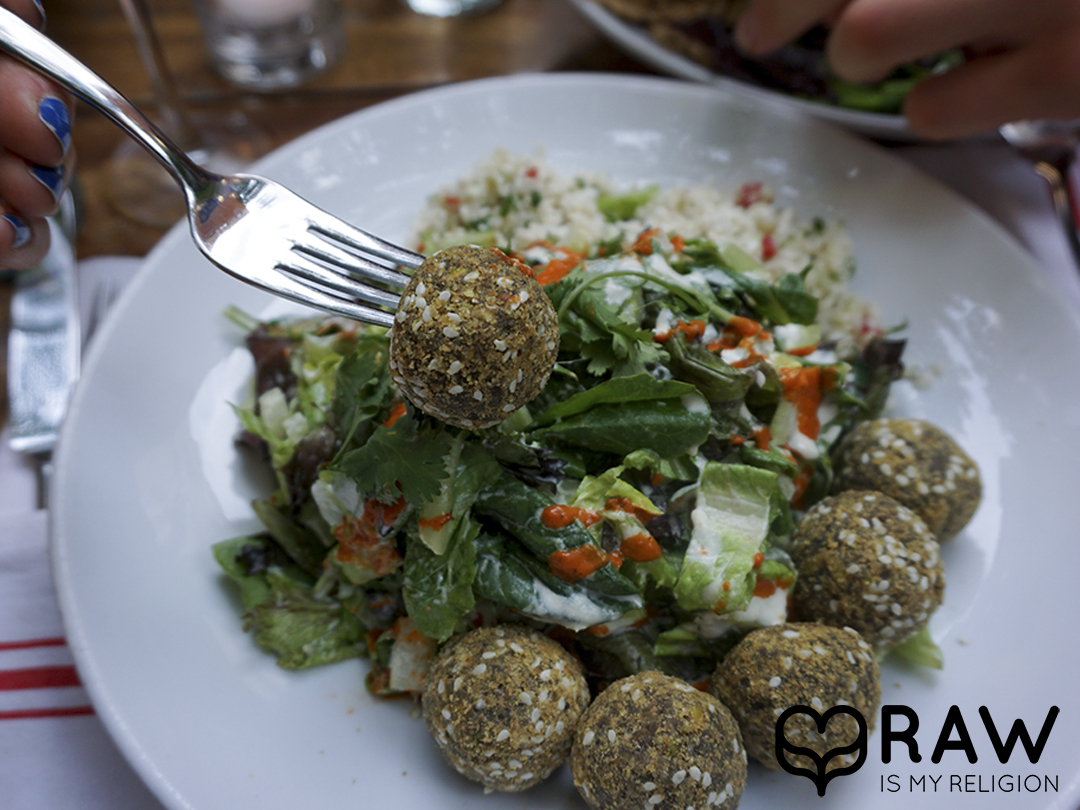 Falafel Salad at Pure Food and Wine | NYC, USA
This falafel salad is one of the kind. It doesn't happen all too often that I get the maximum satisfaction from just one dish. This salad is so delicious that I had it t least 10 times during our time in NYC. The tabbouleh is light and well seasoned. The falafel are the best ever. Hearty, nutty, meaty, with the Mediterranean flavor you would expect, plus a touch of sweetness. On the outside dense, on the inside moist. So delicious. I wish I could eat a plate full of falafel balls, but honestly, after eating 3-4 of them, I'm full. This salad goes straight onto my fav food list! Check it out if you want to know what else I loved eating.
Best Tacos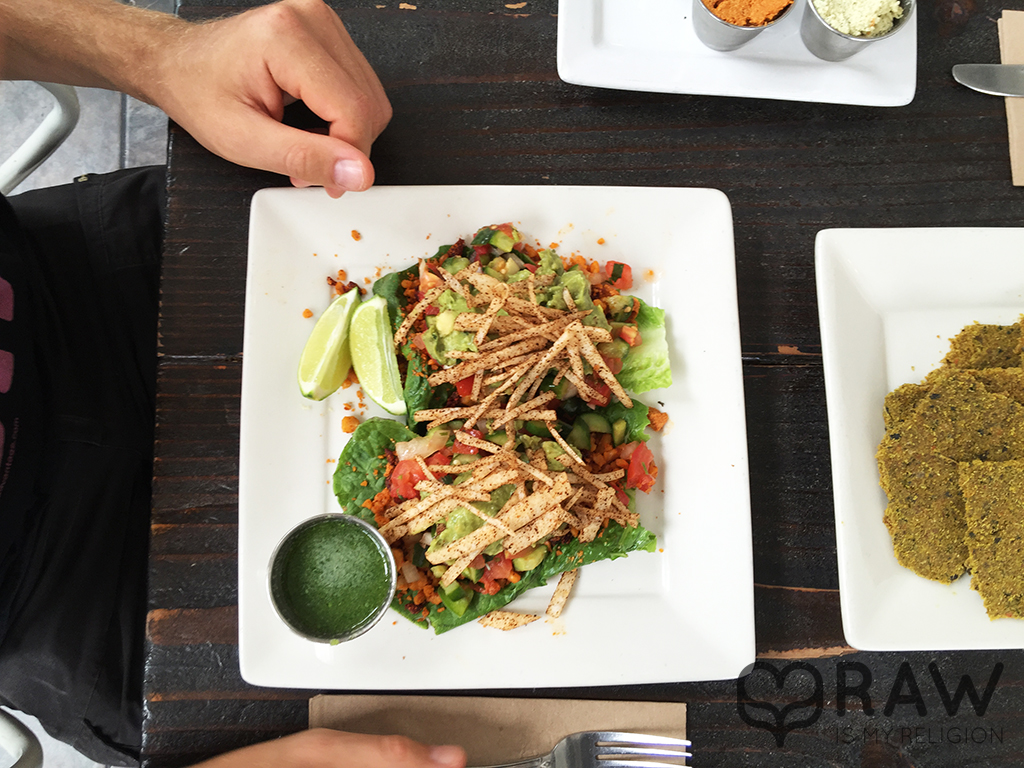 Raw Tacos at Sage Vegan Bistro | L.A., USA
The Tacos are simple but delicious. The meat is smoky, sweet, hearty, the lettuce is crunchy, the sauce is spicy, the guac is creamy and filling, the perfect raw vegan tacos.
Best Burger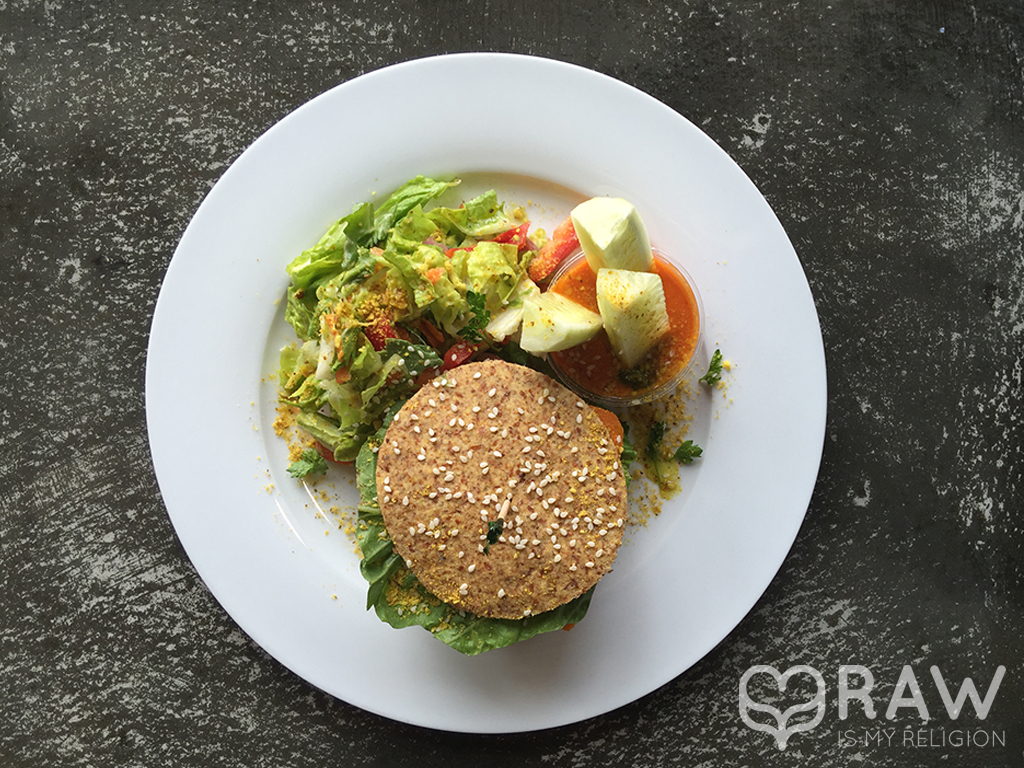 Burger at Lifefood Organic | L.A., USA
The Sun Burger was the best. The burger bun was amazingly soft, I have been disappointed lately with burger buns which basically were dry crackers. But this one was very bread like, soft, not flat at all. The burger patty was very meaty and delicious. There even was a slice of cheese made of coconut.
Best Noodles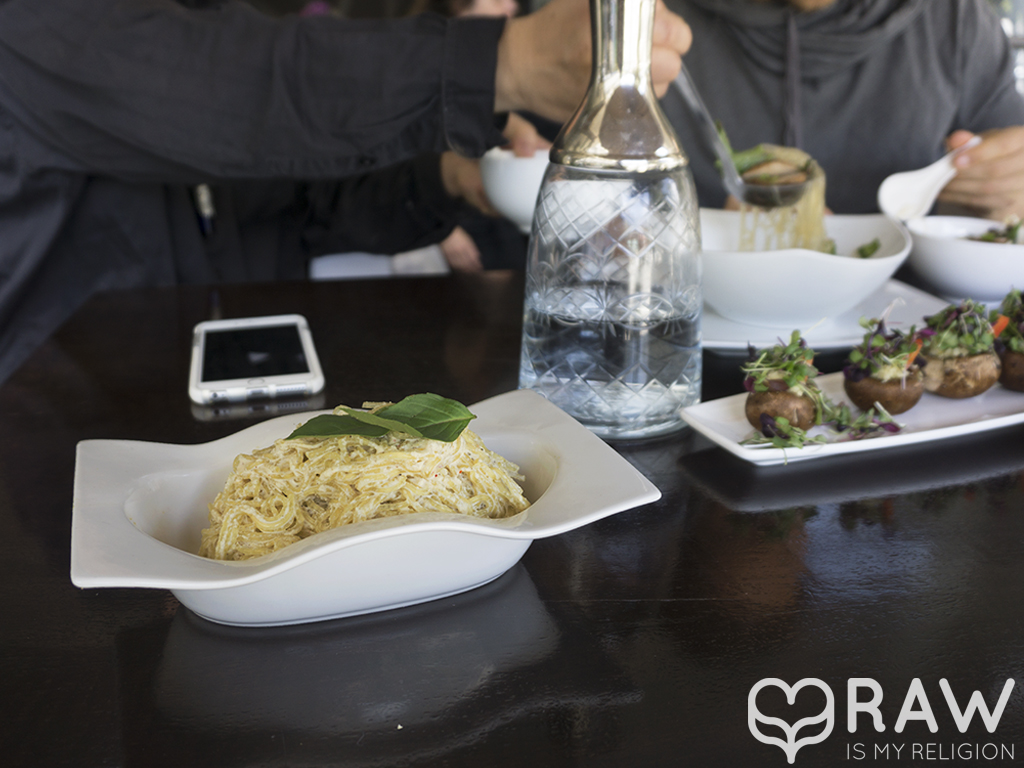 Cheesy noodles at The Springs | Au Lac DTLA, USA
Creamy noodles with a creamy sauce that tastes like the best mac and cheese sauce you could ever imagine.
Best Rice Dish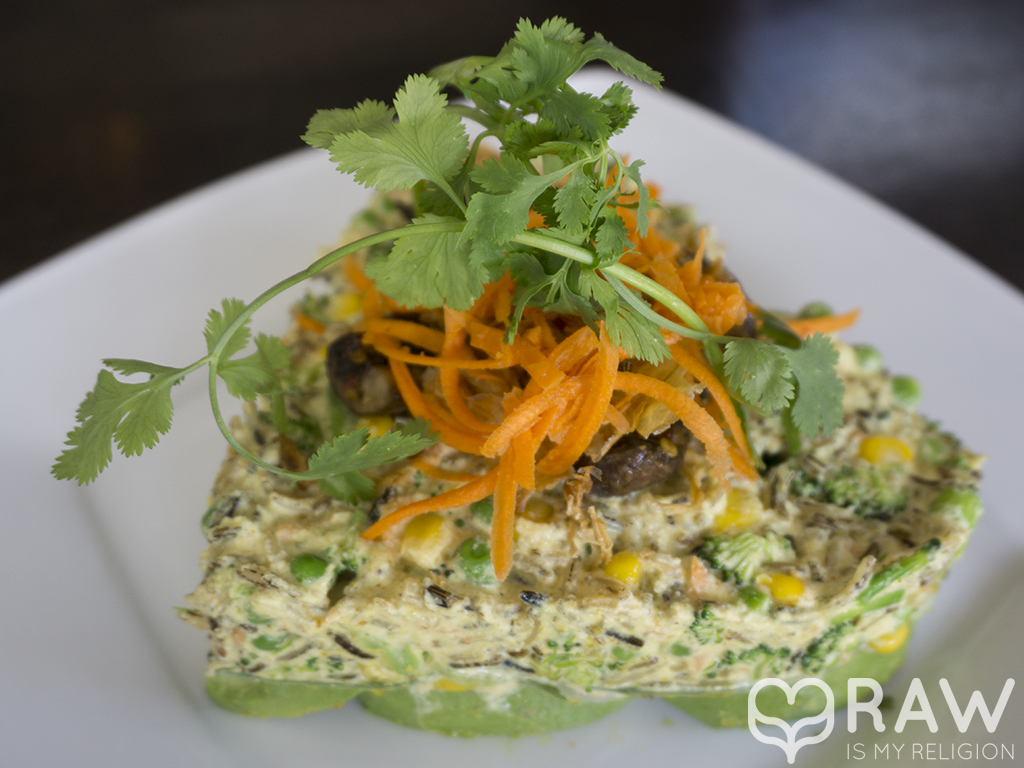 Curried rice | Au Lac DTLA, USA
Soft, flavorful curry rice. Filling, satisfying, delicious.
Best Kombucha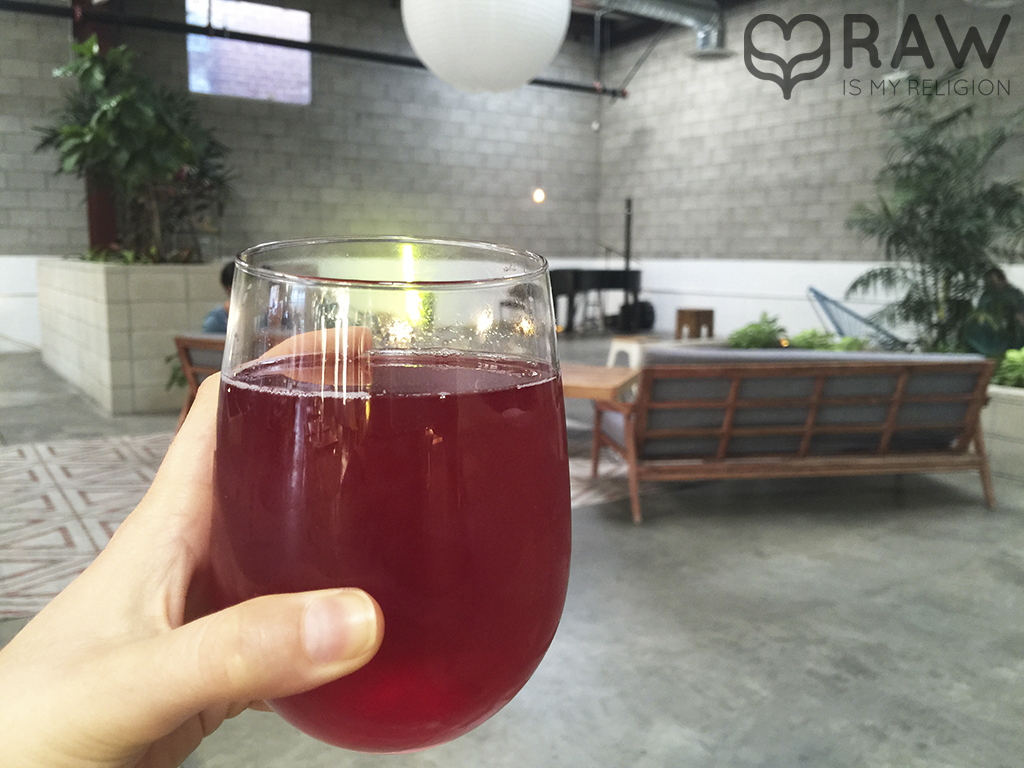 Kombucha at The Springs | L.A., USA
In house made raspberry kombucha is sparking, flavourful, fresh, organic. Makes you forget beer, wine, and coffee.
Best Ice Cream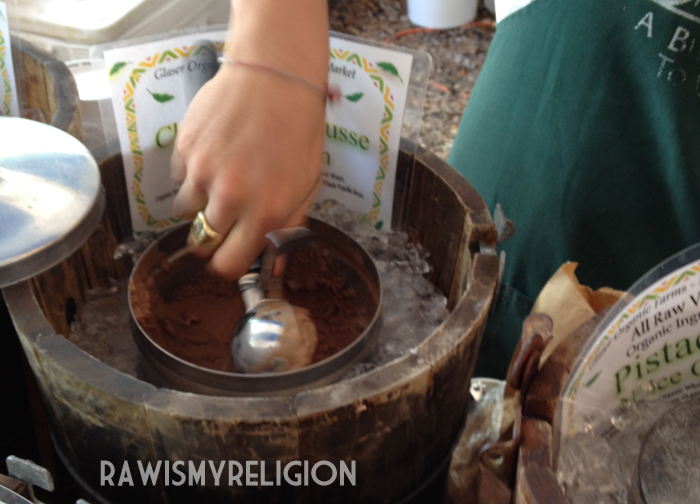 Ice Cream at Glasers Organic Farms Market | Miami, Usa
They have an amazing selection of raw vegan ice creams. We tried as many as we could and they were all delicious. This ice cream and the market are a good reason to go to Miami for sure! If you can't go, check out their website. They ship even ice cream.
Best Kale Chips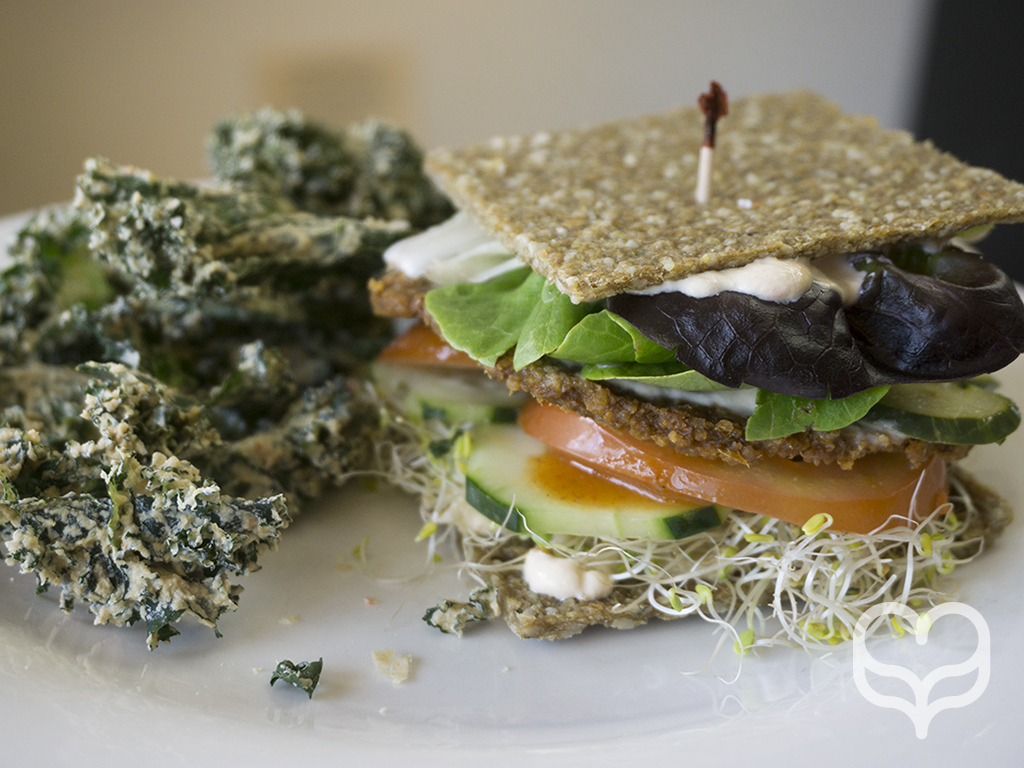 Kale Chips at Peace Pies | San Diego, USA
One word: Cheezy!!! No nutritional yeast. Freshly made. Super crispy. I loved getting the chips as a side to almost every dish in Peace Pies. They sell different flavors of kale chips and I just could not recommend anything else but trying all of them.
Best Bread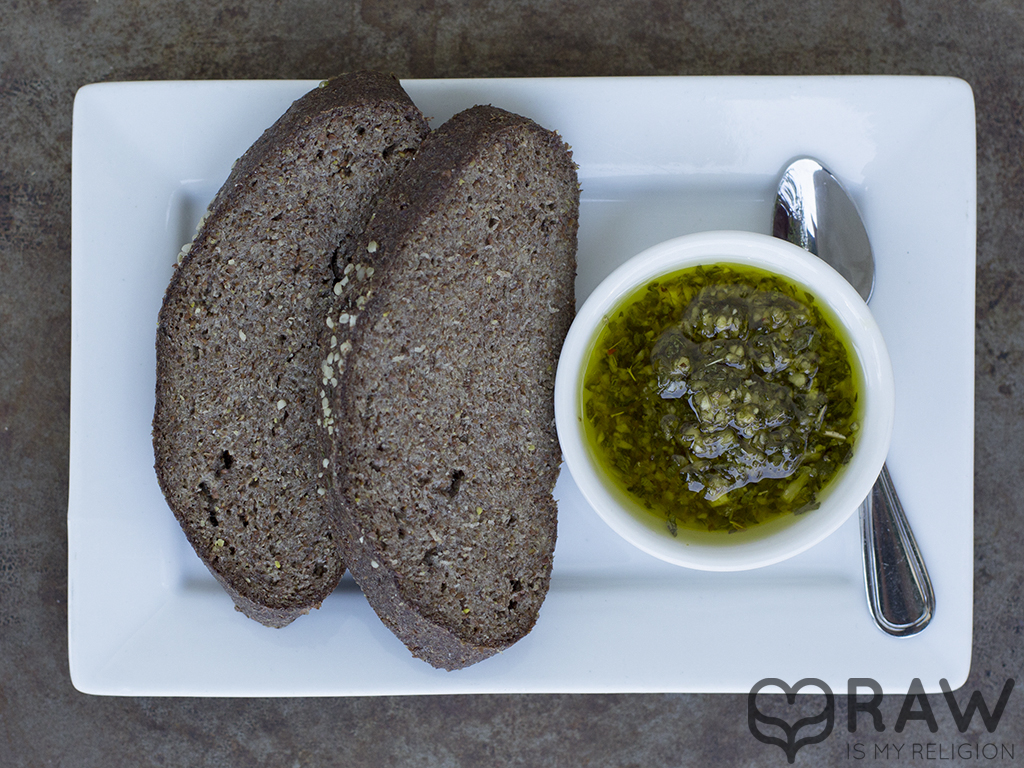 Au Lac | L.A./Fountain Valley, USA
This is real read. Real. Raw. Bread. Almost impossible, but it exists here. At Au Lac in Fountain Valley, one of the first and still best raw restaurants on the planet. If you are ever in L.A., you need to try this bread.
Best Soup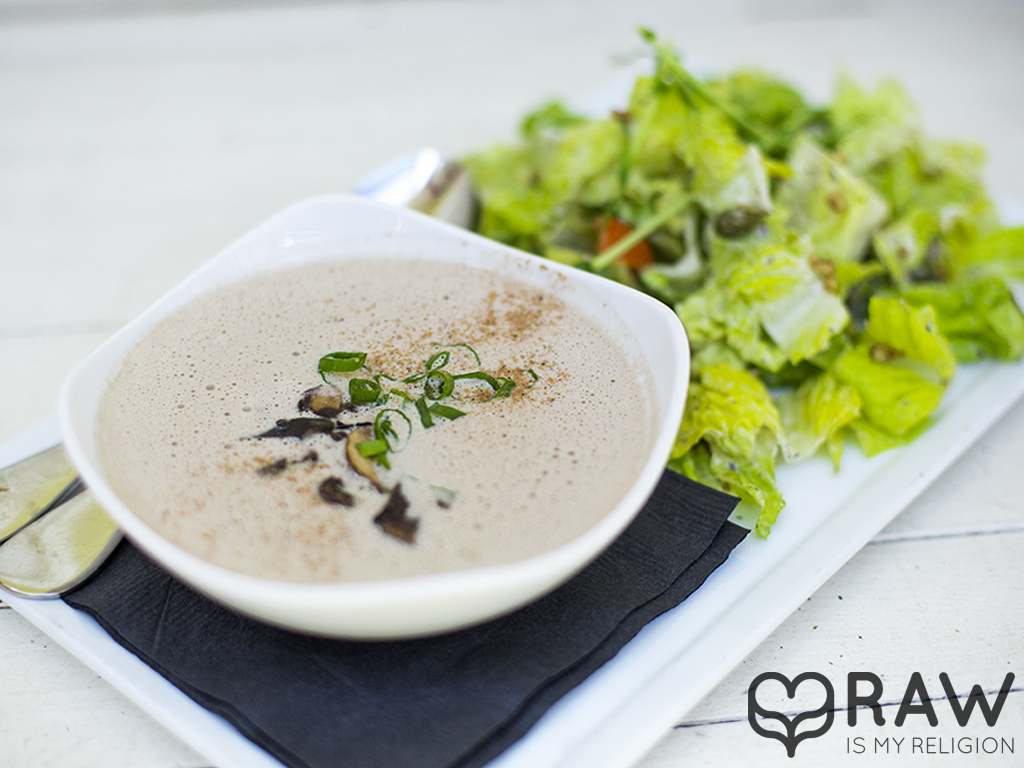 SunCafe | L.A., USA
This soup is so delicious, too bad it's a special and not on the menu. It's creamy, rich, flavorful and at the same time not overly oily. Best mushroom soup I've ever had and the best raw vegan soup so far.
Best Cake