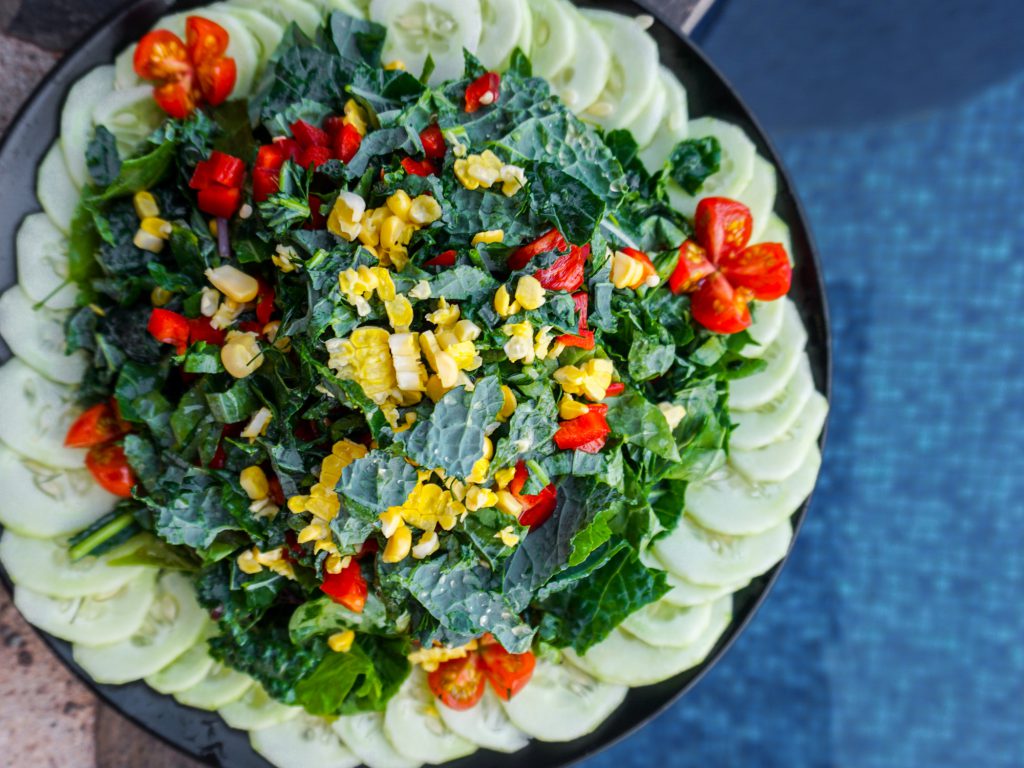 Kale salad with corn and bell pepper | raw and vegan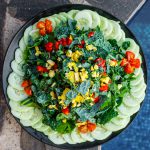 Share with your friends! They love what you love!
Kale salad with corn?
I enjoy eating raw corn in salads. It makes especially the kale salad a bit creamier. In addition, the sweetness in the corn balances out the bitterness of the kale quite a bit. The lemon juice also softens the kale taste a little. Not that I don't like the kale flavor. But, I sometimes like a milder salad with all the good nutrients from the kale. I especially make sure to buy organic corn. But all the other ingredients as well.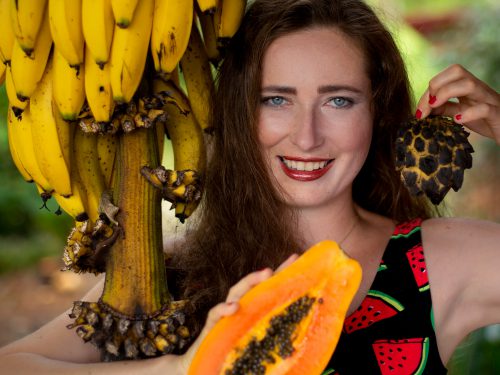 Heute gab es Papayas, Bananen, viele Kokosnüsse, Biriba und Kalesalat.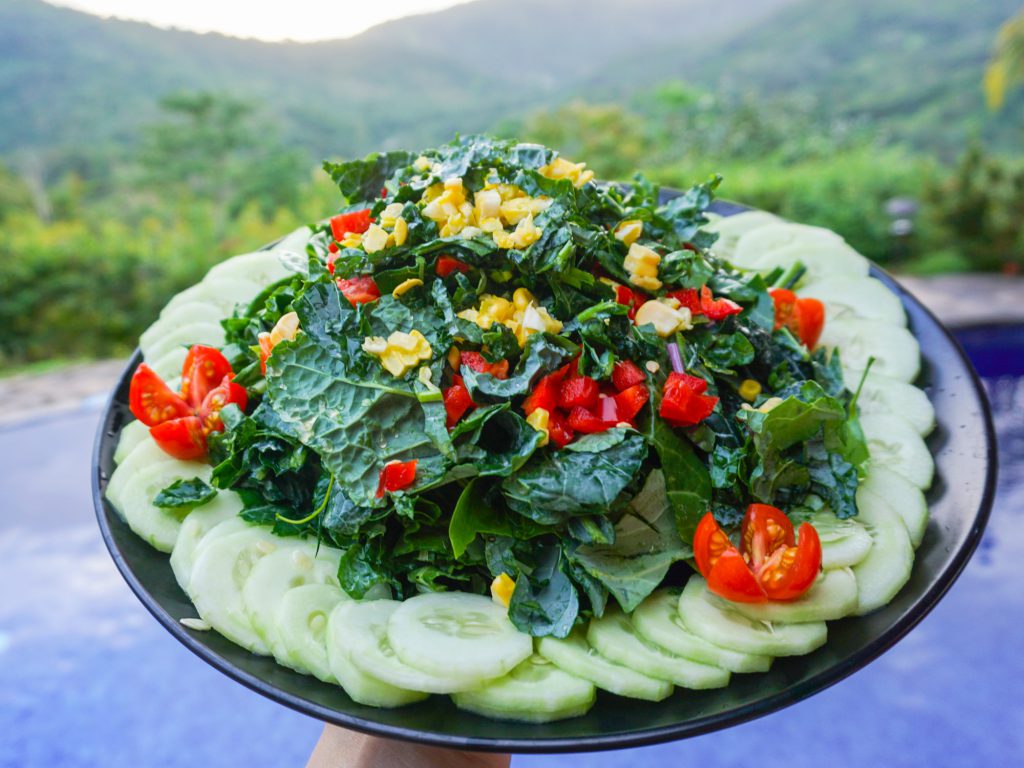 How I try to eat more bell peppers
Unfortunately, I don't eat bell peppers enough. I don't automatically grab bell peppers when making a salad. That's unfortunate. When cut into small pieces, bell peppers tastes particularly good in a kale salad. Especially red and yellow bell peppers. The paprika-corn combination is particularly tasty.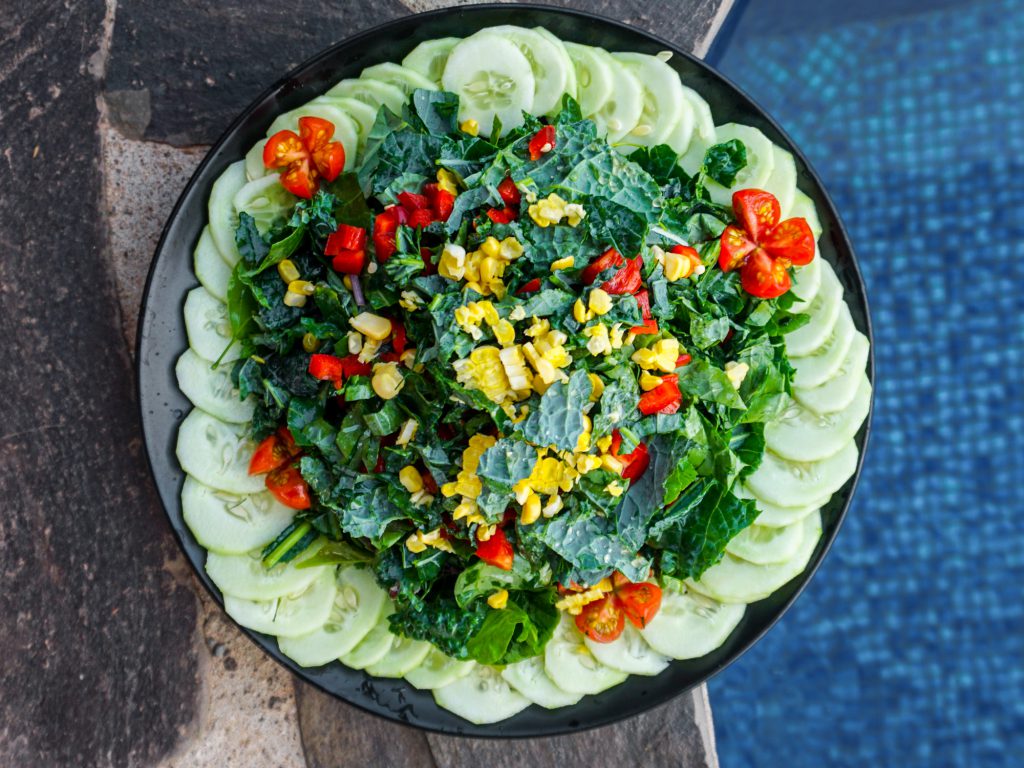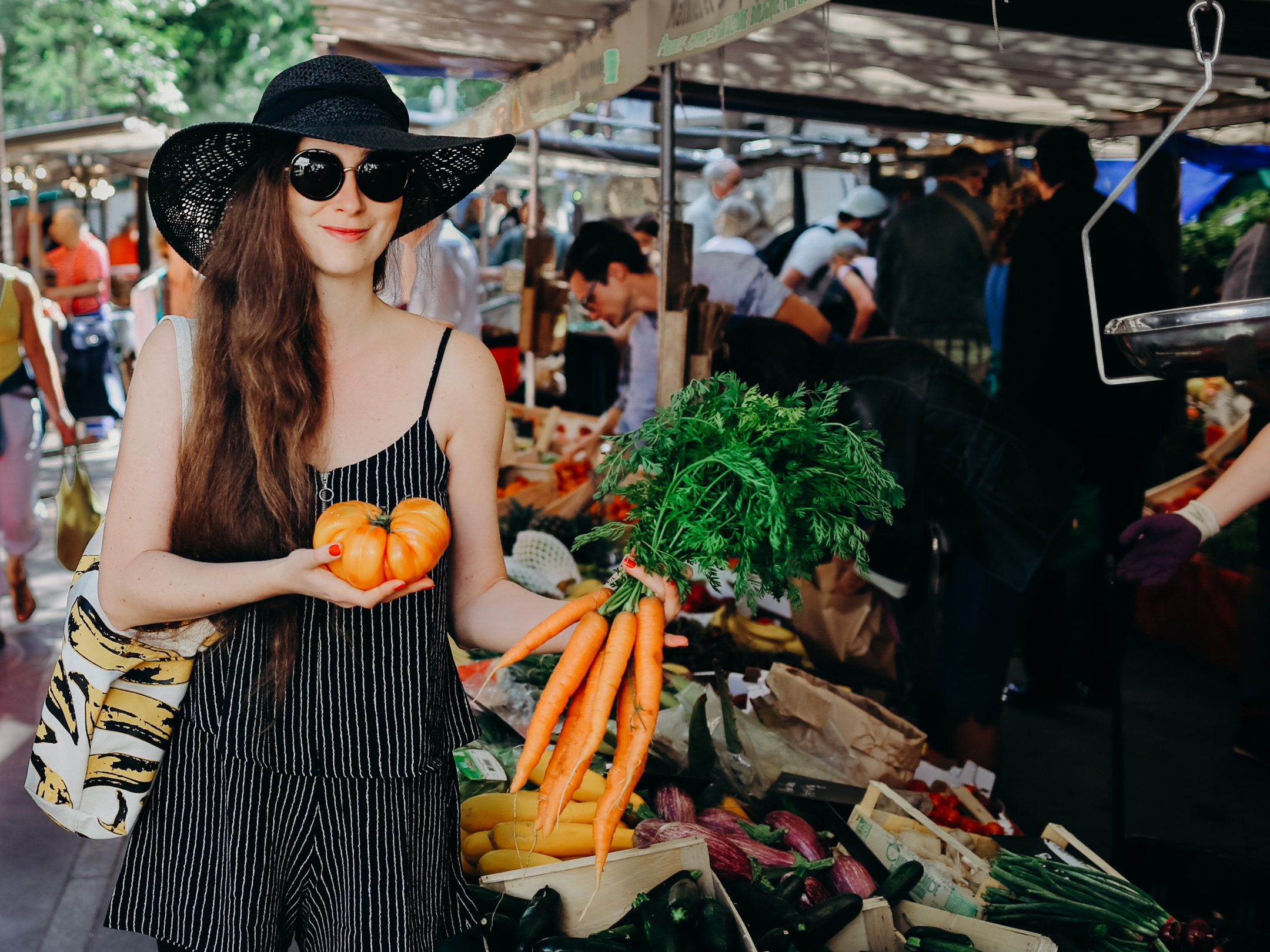 Food Shopping
I'm passionate about eating the best
food
possible. I always buy organic and try to shop zero waste, in bulk and to support local farmers. For me, the people and the planet.