Best plant milk for tea and coffee made with cashews | recipe
Wash the cashews and blend with the water on high speed for 60 seconds. Use immediately or store in the refrigerator for a few hours.
Share with your friends! They love what you love!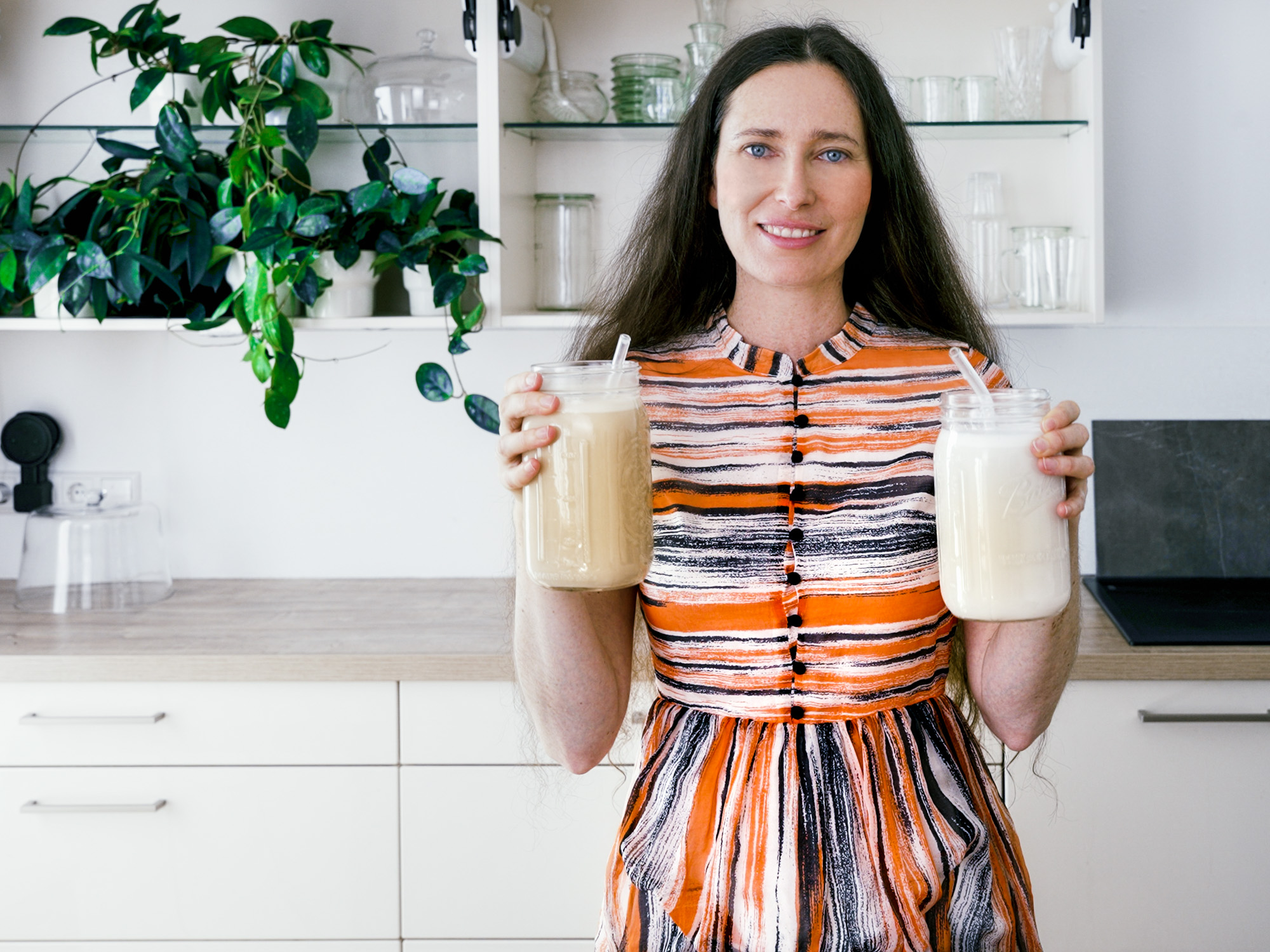 Subscribe to the newsletter!
Cashew milk is so easy to make
I want to show you today the easiest and tastiest milk recipe for coffee and tea made from just one ingredient, the cashews. This milk tastes amazingly, it's really simple in the preparation. I have to strain the milk order to protect ingredients in advance. It is truly an instant milk recipe. In just a minute you cash your milk is ready to be enjoyed.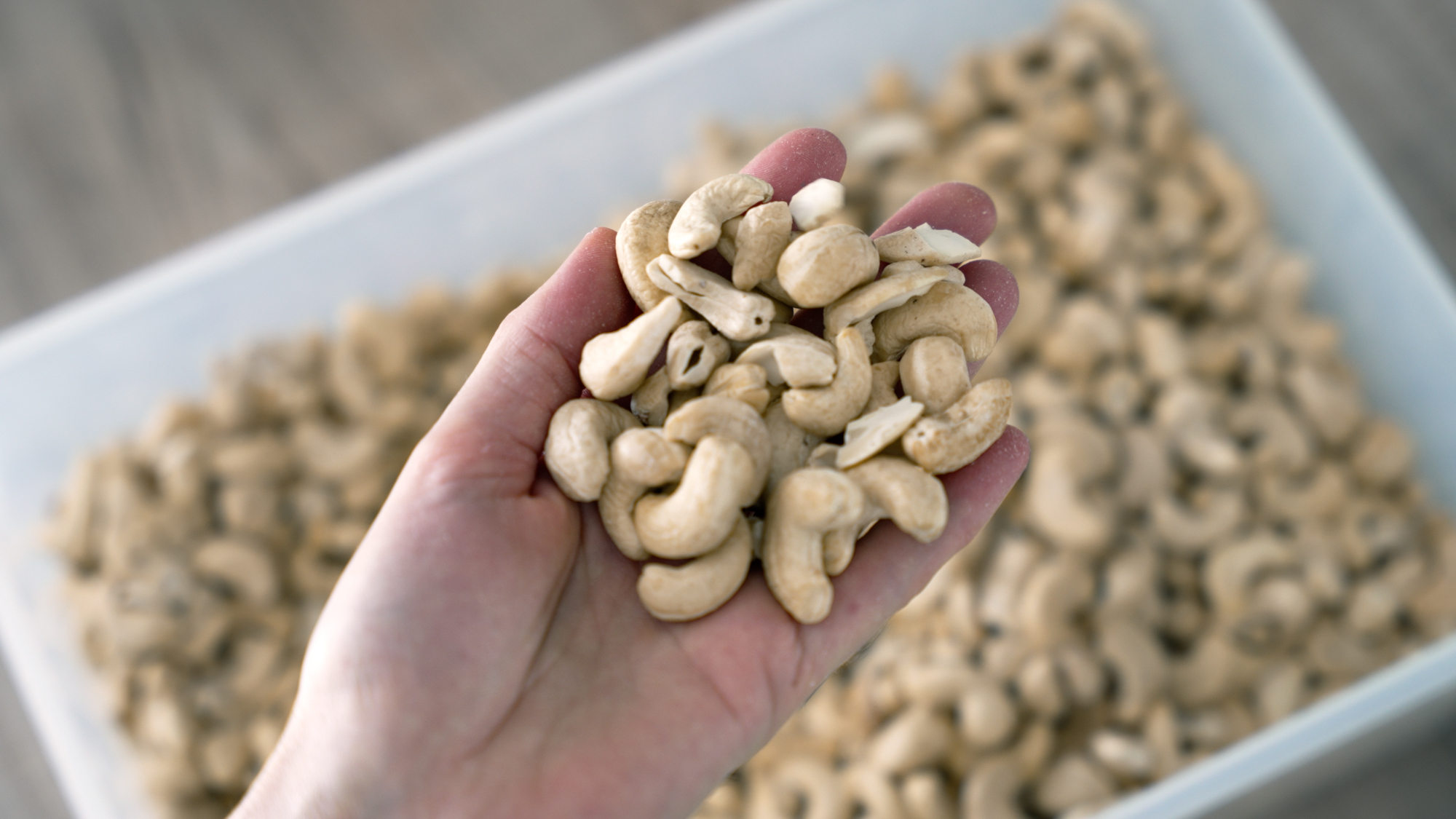 I'm using just organic raw cashews and water for this recipe. Any good blender of course. You can actually use any blender you have. If your blender is not powerful at all, you might want to soak the nights overnight.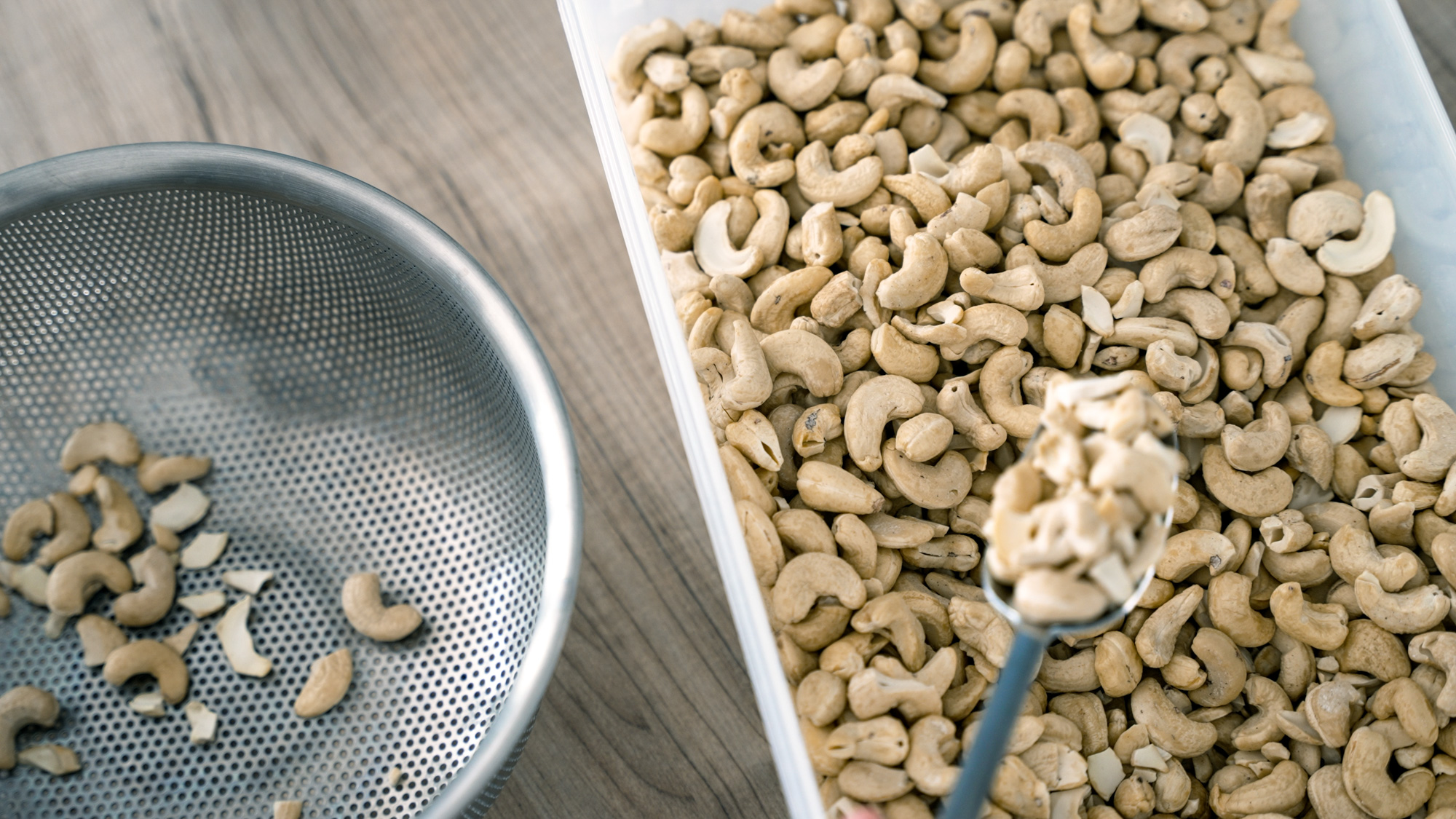 To make this vegan milk, you don't need to measure anything
I always use just a couple of tablespoons of cashews. You can adjust the richness of the milk by adding more cashews or more water. This way you can have full-fat, reduced-fat milk, or low-fat vegan milk.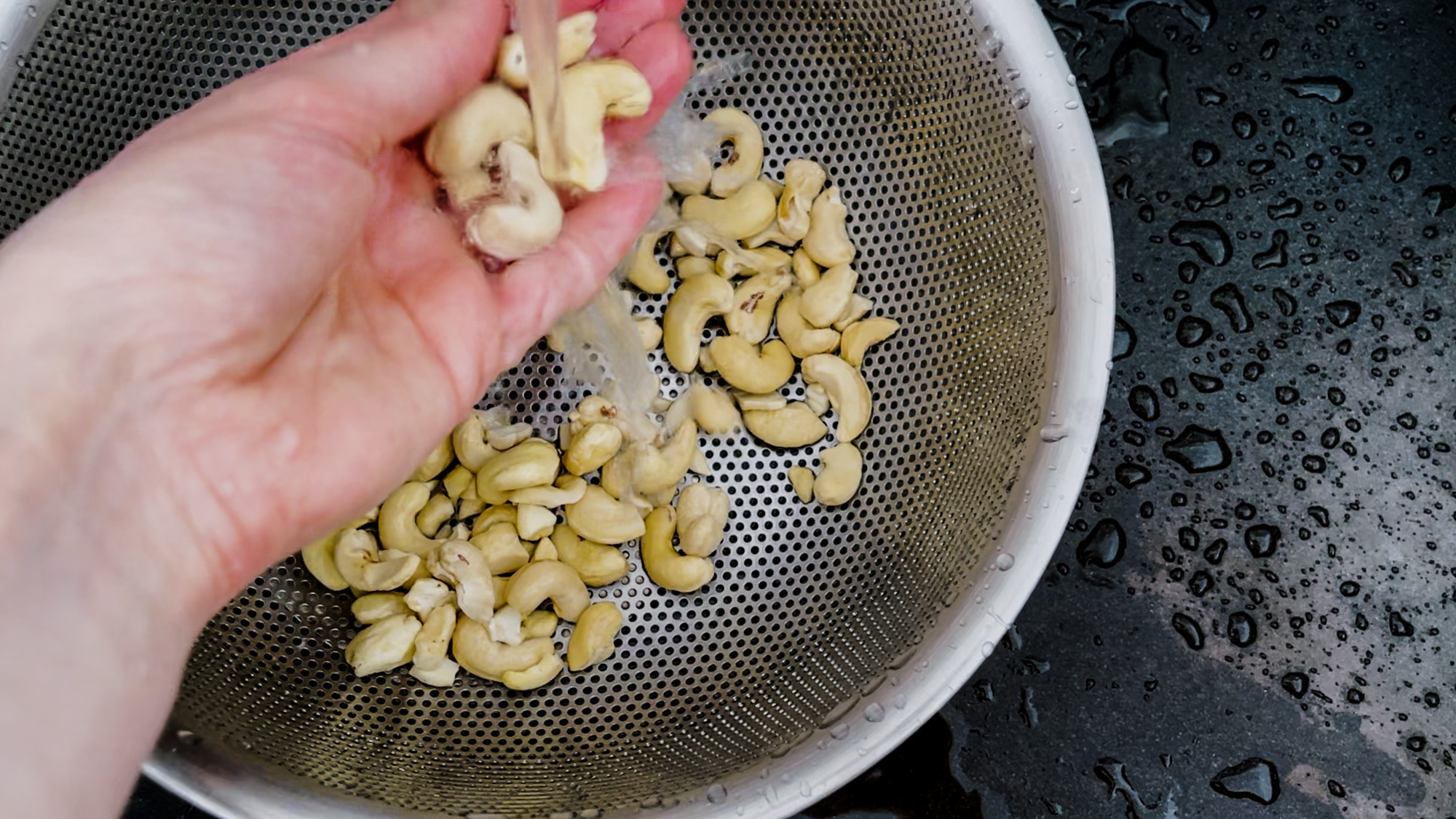 I always wash the cashews before making the milk
I like to wash the car she was before making the milk, I am by usually roll vegan cashews. So I never know who hand cracked them, how they were the dried, what bugs or cockroaches were crawling all over them.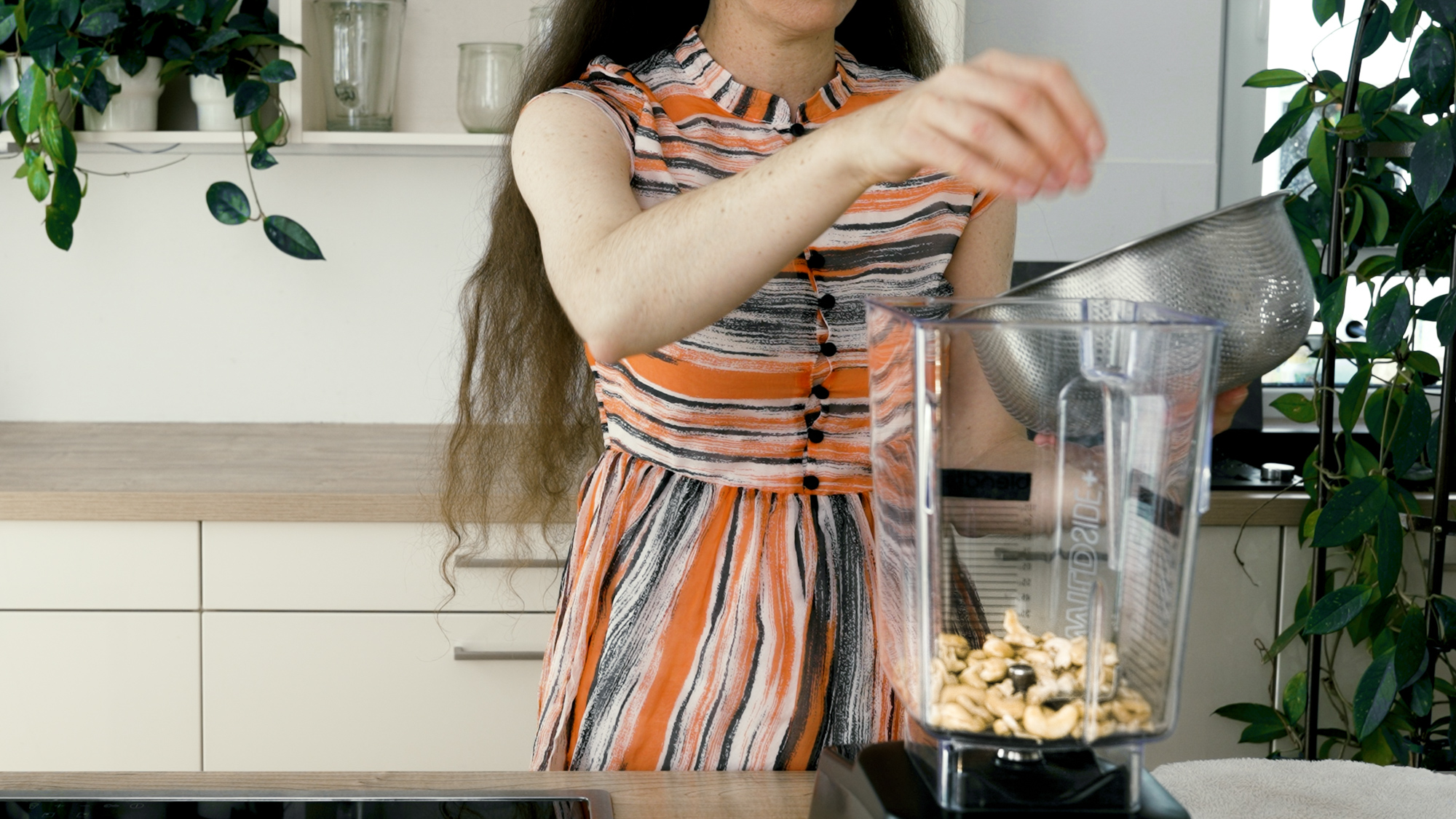 In the blender, I just blend water and nuts.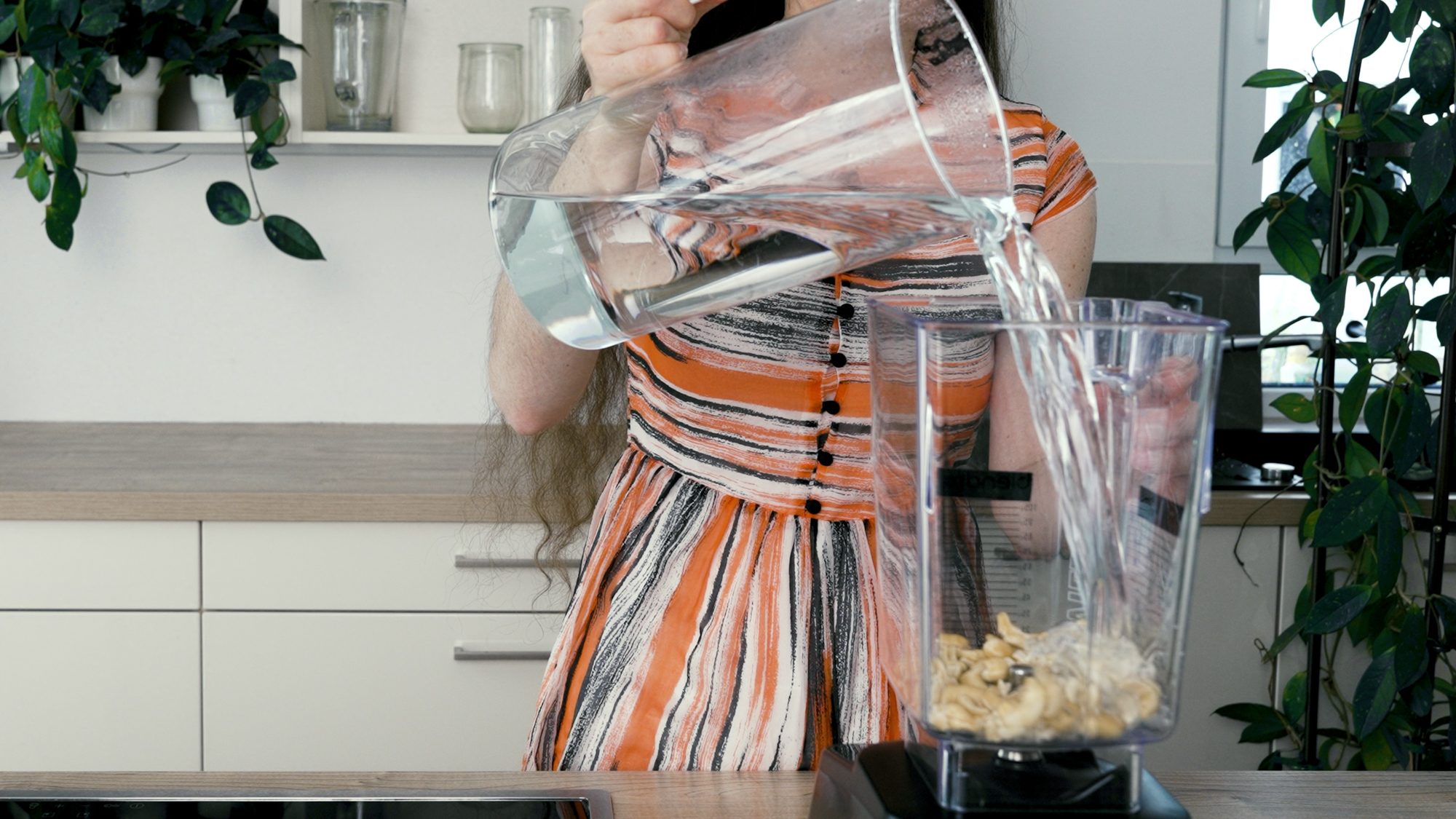 Are usually just eyeball the amount of water. But if I add too much water, it might splash out. It can also happen, that the cashews are just going to swim around and not get blended at all.

Any blender can be used to make this cashew milk
If your blender is really weak or the nuts super dry, try to blend the cashews with half of the water first. Then add the second half of water and blend again.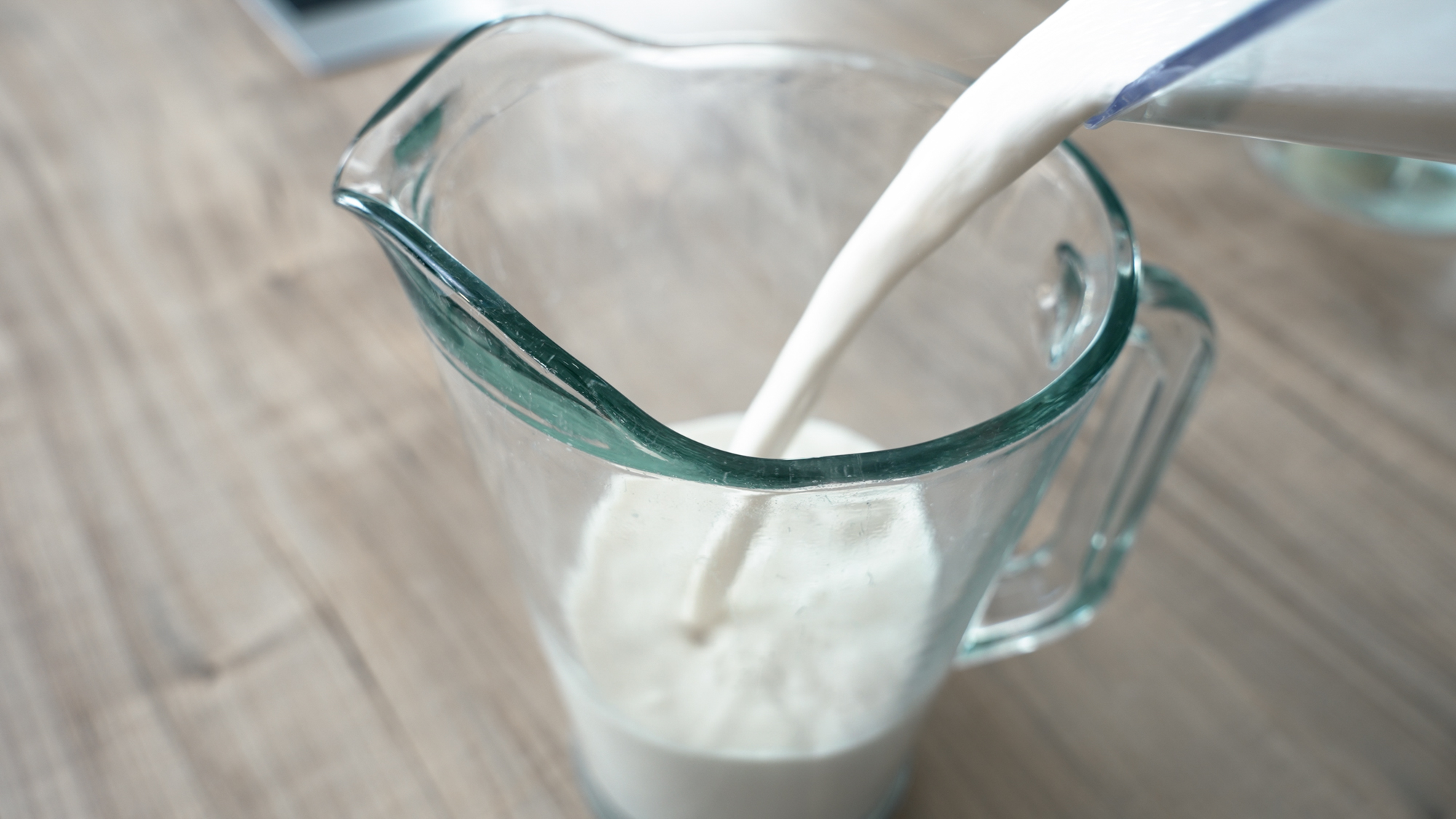 The milk is pretty similar to cow's milk, it has some form and face in neutral and sweet.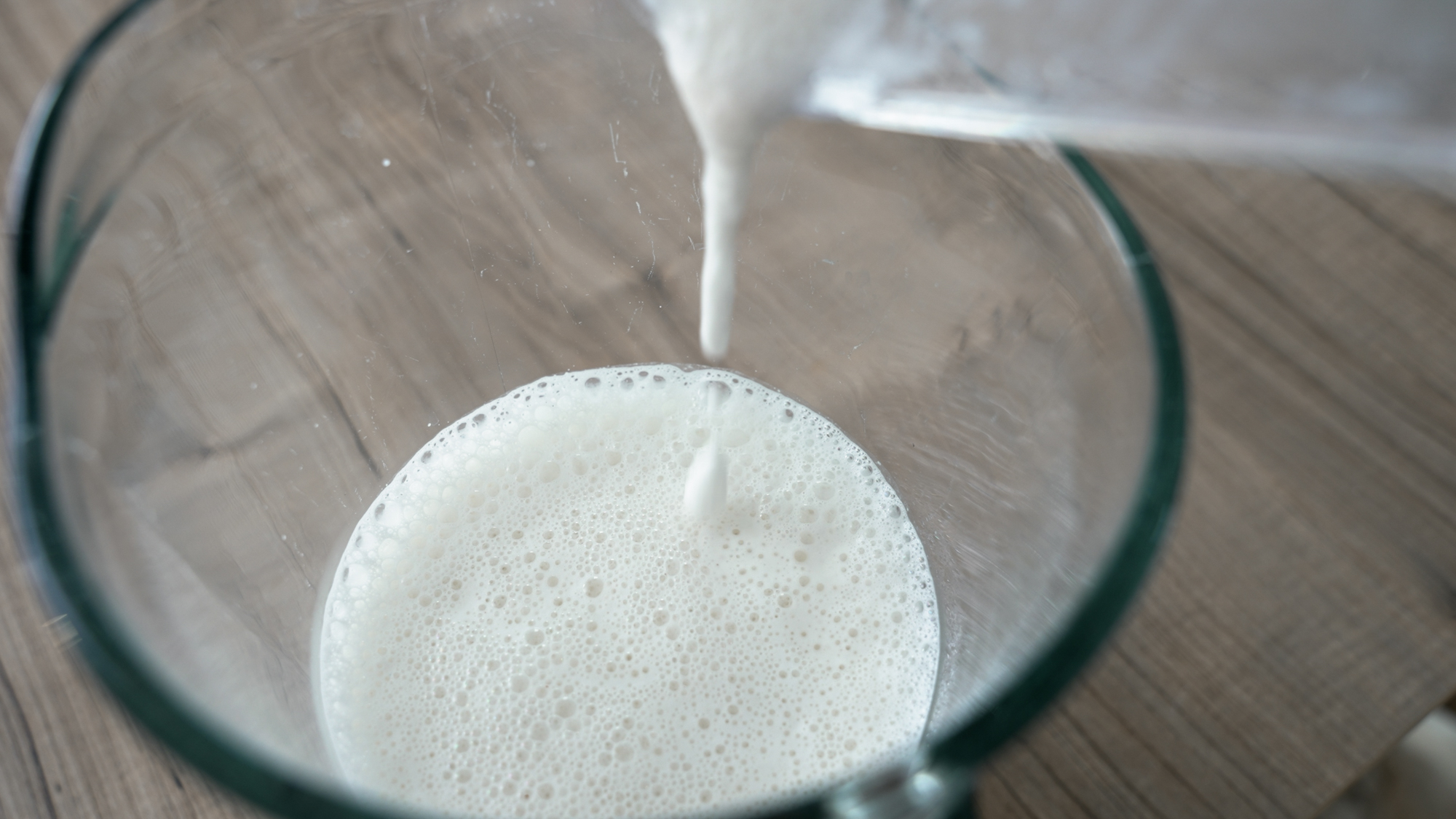 Vegan plant-based milk from cashews with tea and coffee
Now, I'm going to try the milk with coffee and tea, let me make both first.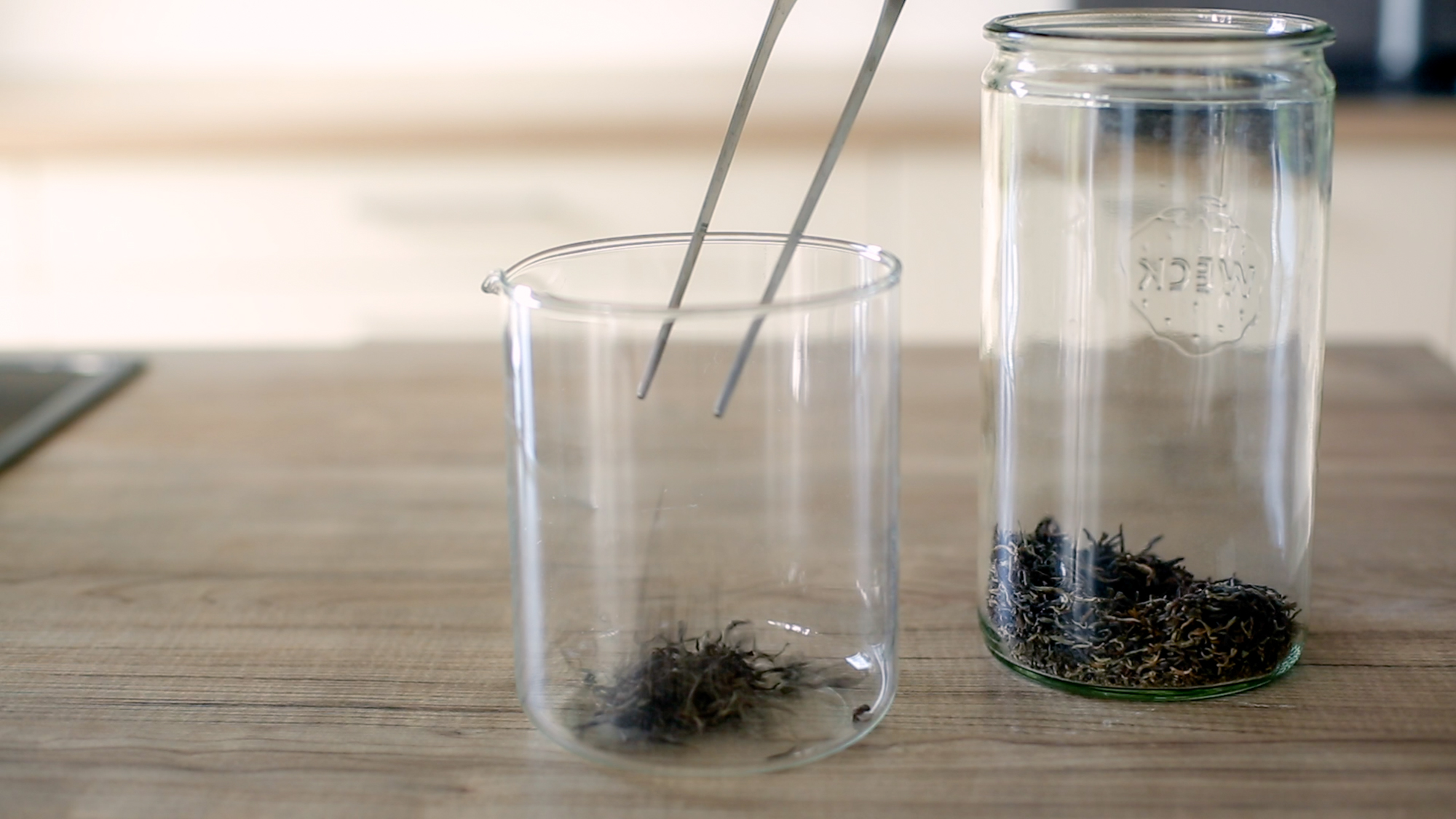 Green tea with cashew milk
I definitely think that this milk is the most perfect milk for green tea. The black tea might taste even better, but for green tea there is still no better alternative than cashew milk, I believe. The cashew milk doesn't change the taste of the tea, it just takes out the bitterness and makes the drink creamy in mild.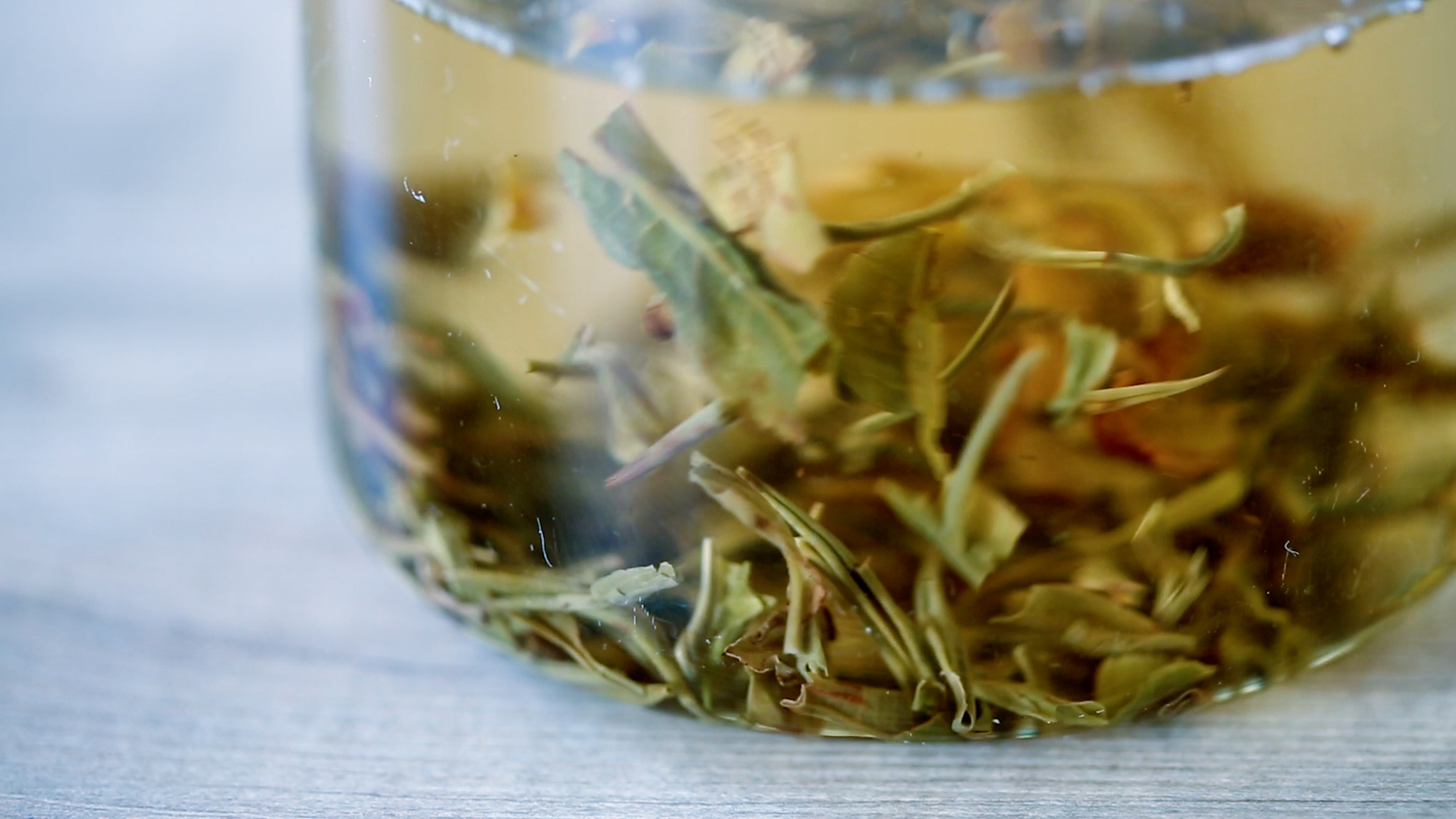 Black tea with cashew milk would have been even better
I don't have black tea to try the milk at the moment, I usually only have one kind of tea for guests. I don't wanna stock on too many products I don't use on a regular basis to not to let them spoil.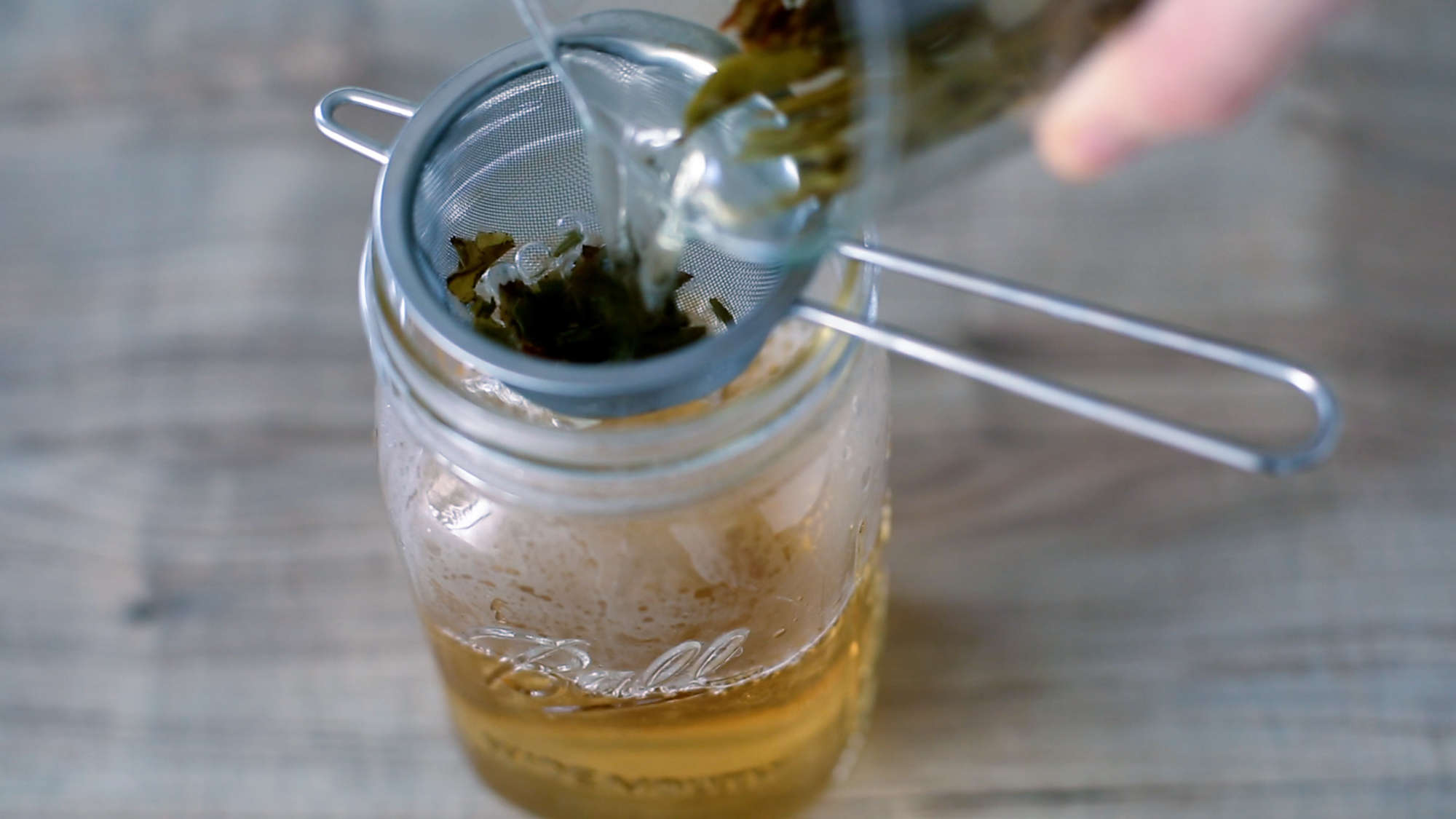 This milk is perfect for hot, warm, cold tea. For me it's a cold tea today as I'm filming the video for more than an hour already.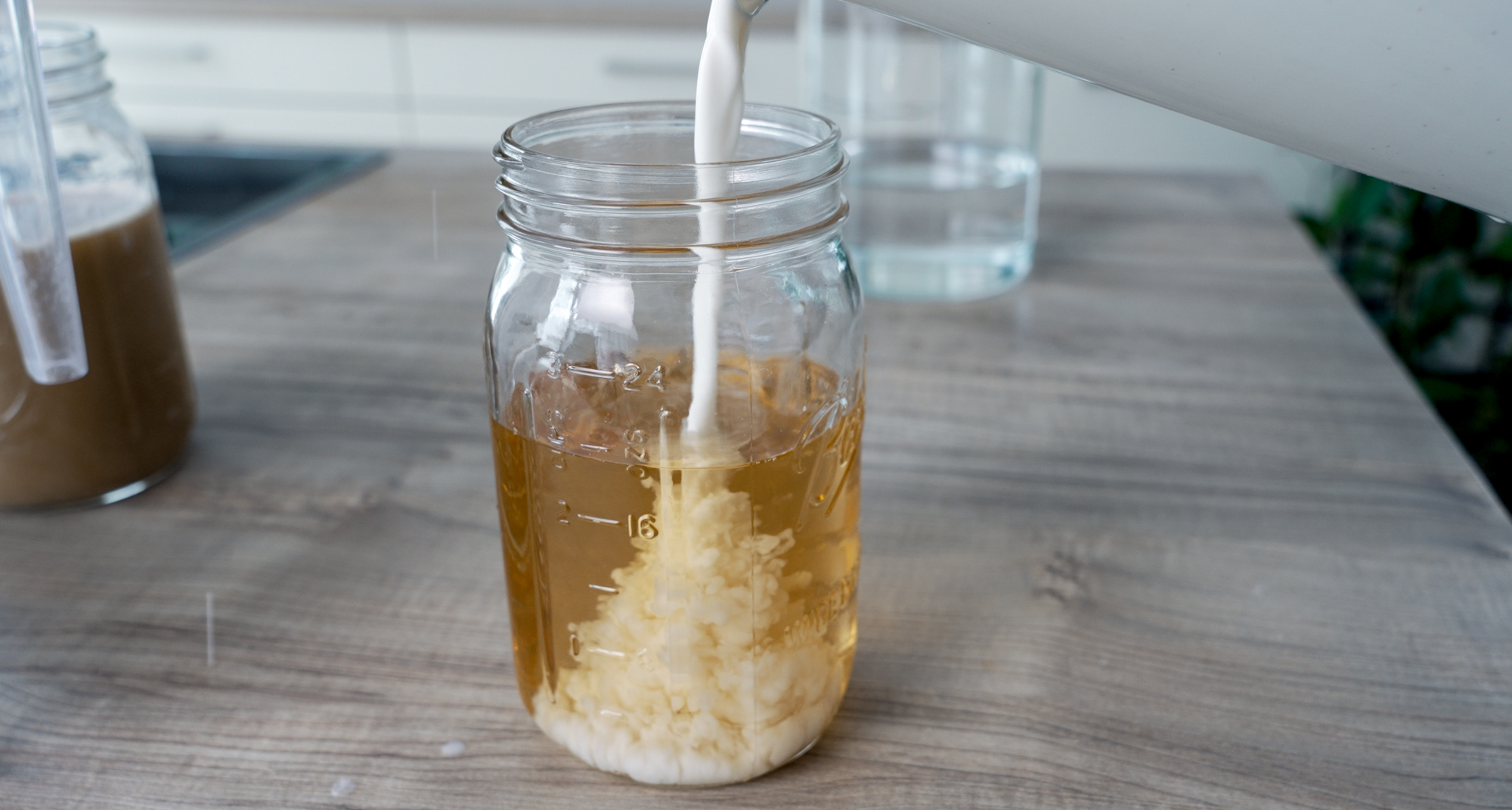 Full fat or half fat, you can adjust this vegan milk to your liking
This milk is pretty rich, adjust it to your liking by adding more water to the original recipe, or just using less milk. You can definitely, if you want, and even more cautious to make rw vegan cream.

The tea is definitely super tasty and the milk and enhances the taste of the tea.

Coffee and cashew milk test
Now I'm going to taste the milk versus the coffee, I using organic coffee beans and grind them first.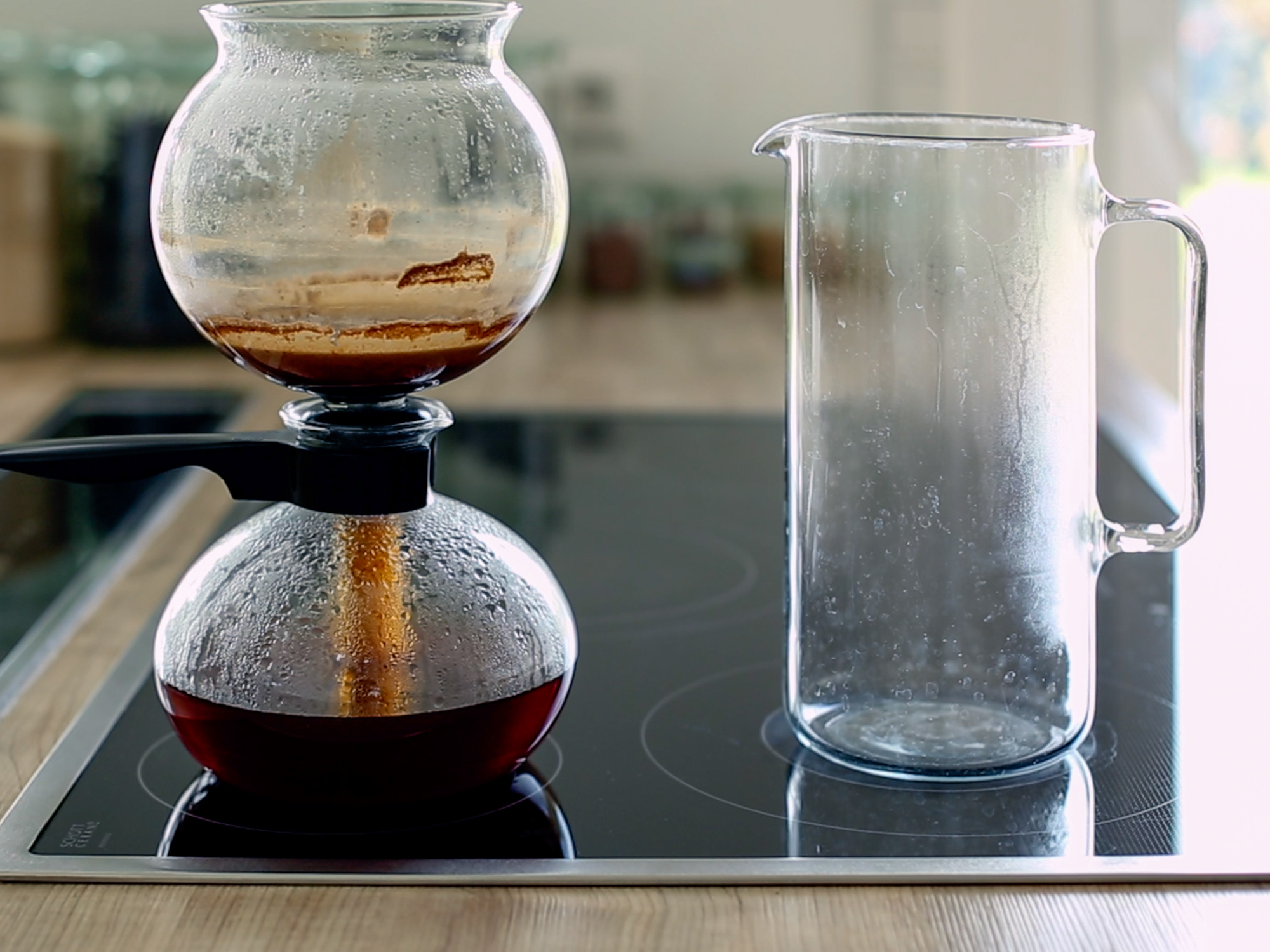 Now to coffee is almost cold.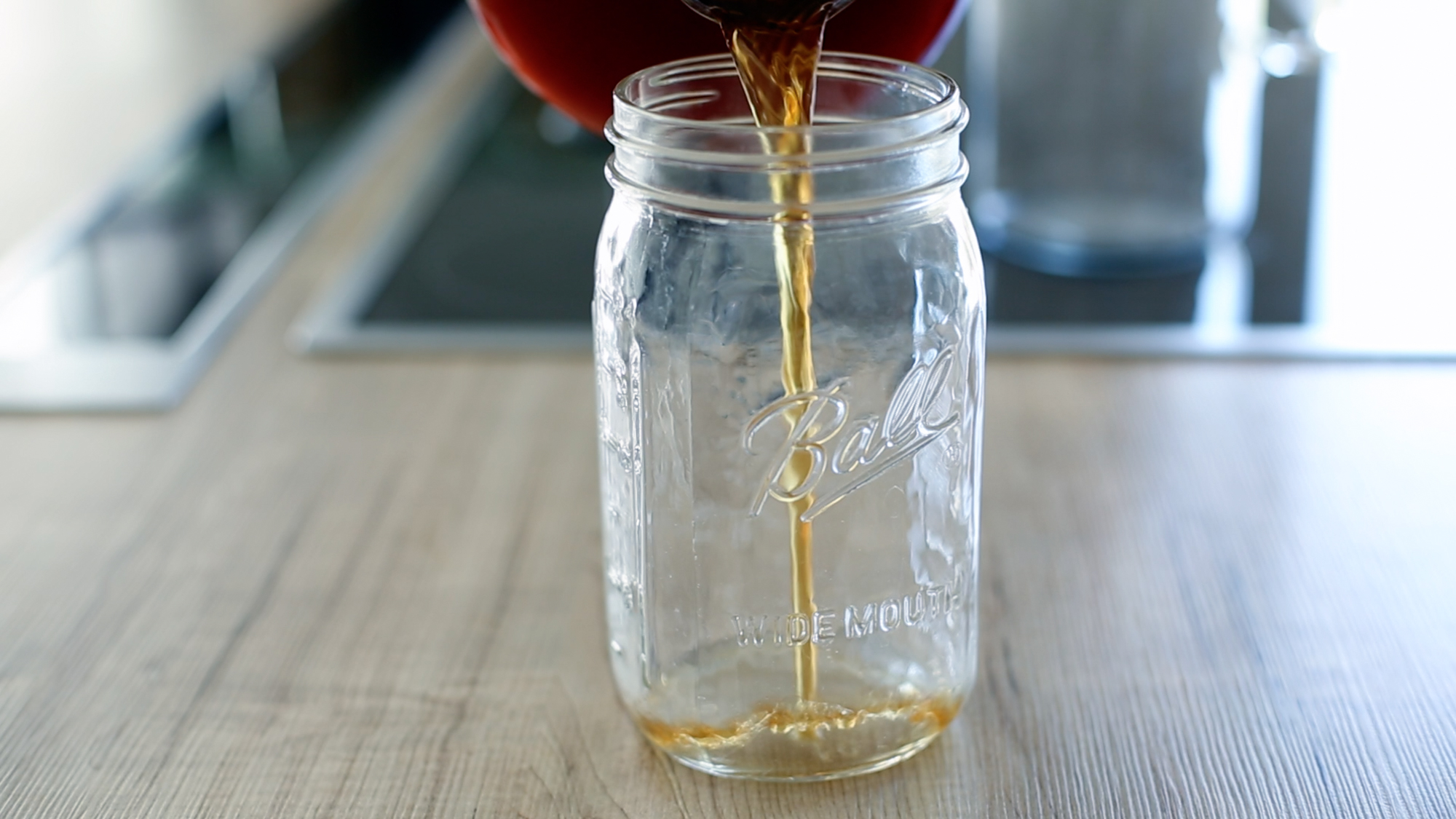 But I_m sure it will taste just like tasty cold coffee.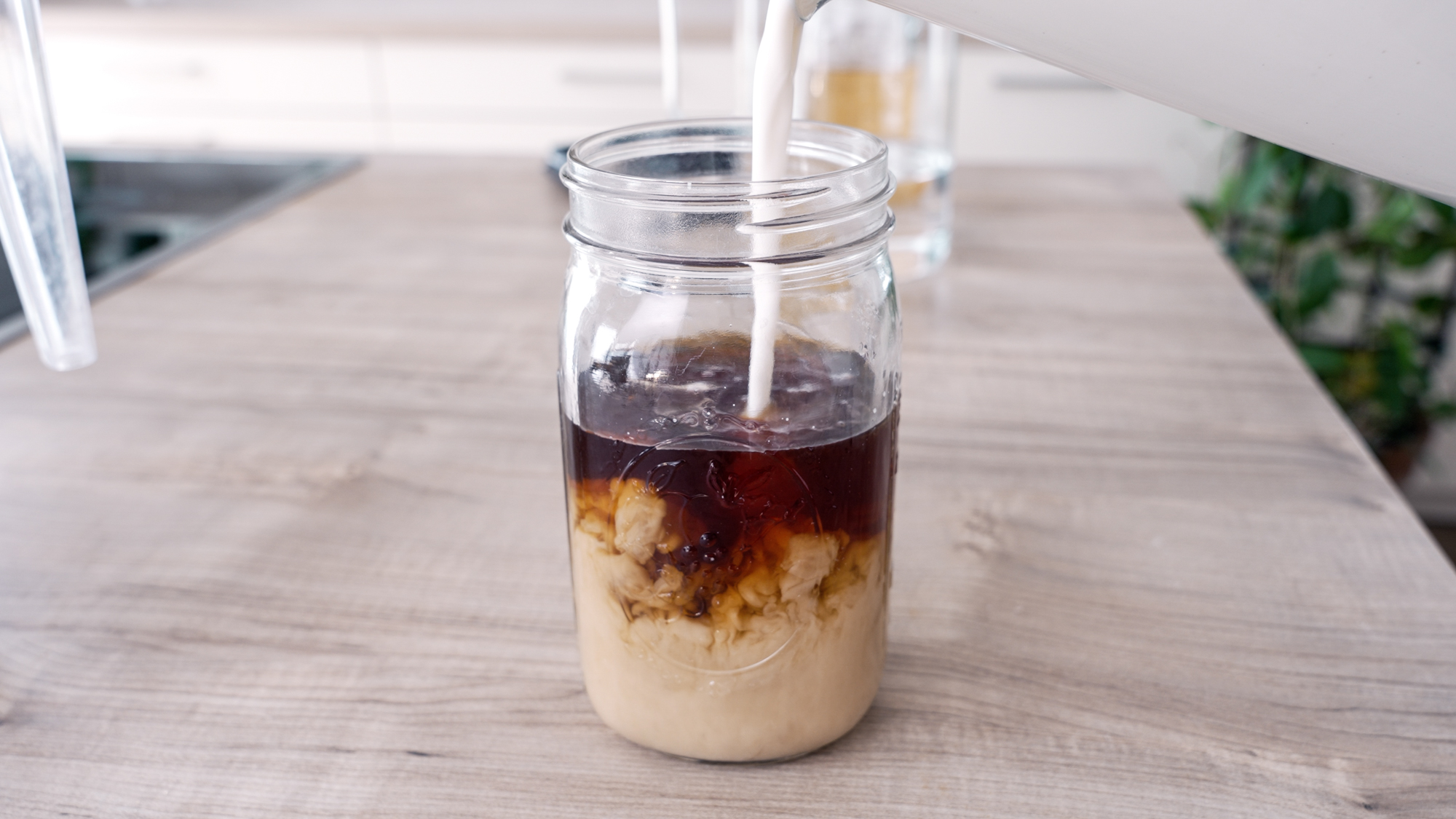 With the cashew milk the coffee is definitely much tastier than without.

Cashew milk is the best for Coffee and tea, but not the cheapest
I truly think that the cashew milk is the best plant-based milk alternatives for coffee or tea. This milk is not just easier to make, the taste is mild and neutral. There is no naughty aftertaste. I'm pretty sure everyone will like this milk. Cashew milk is not the cheapest, but it's still cheaper than buying a lower quality prepackaged milk at the store. I will be posting some more affordable plant-based recipes here on the blog too.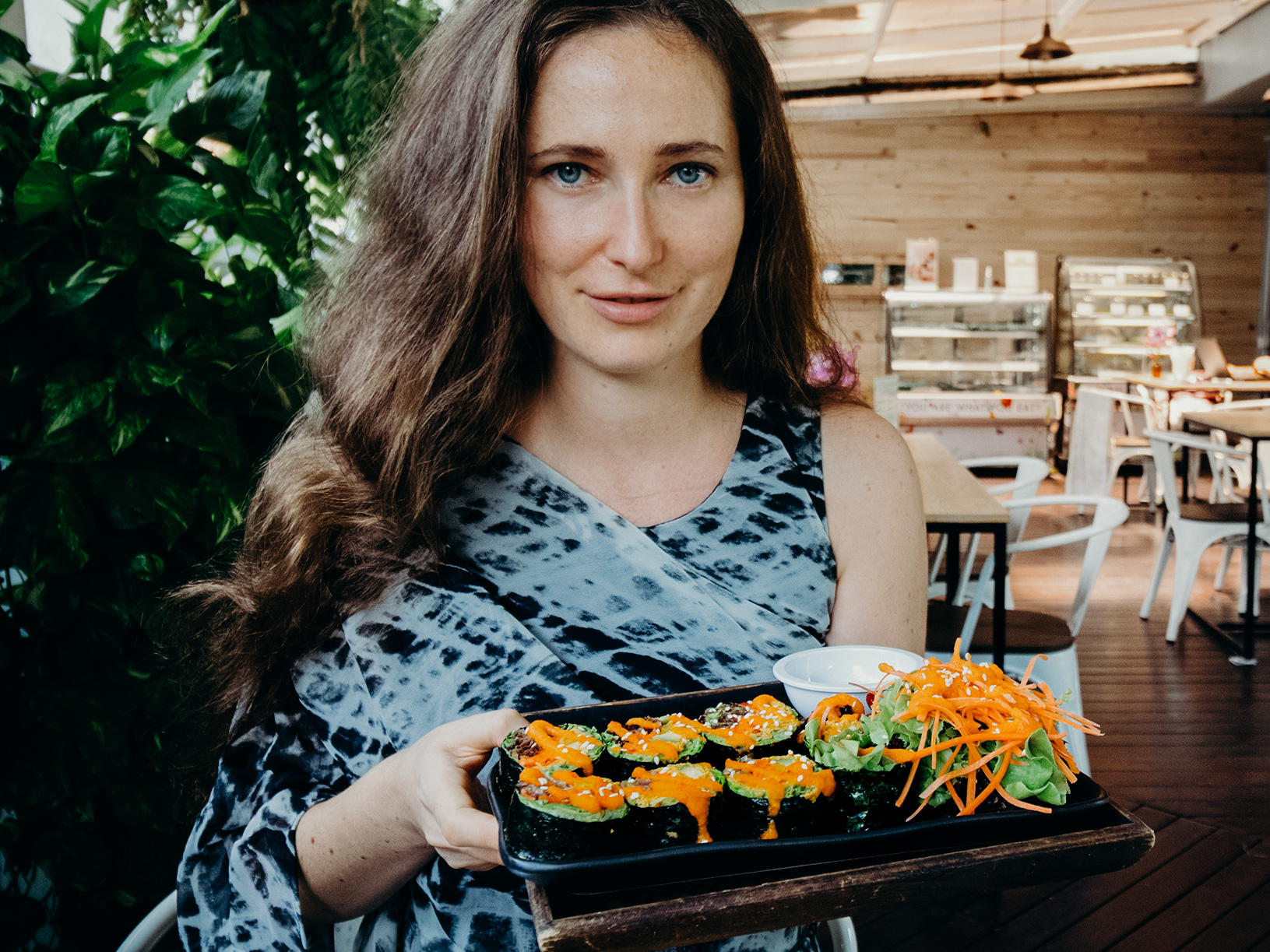 My Raw Food Recipes
I'm in love with the raw vegan recipes. For me, it's the freshness of the ingredients and the ease of the food prep. And the recipes turn out so yummy (most of the time;), especially the desserts. Try some of my simple
recipes here
.