Delicious, healthy, raw chocolate spread made with just 3 ingredients. With avocado and dates, vegan, dairy-free, no butter or oil, no added sugar.
Chocolate spreads are unhealthy
A healthy chocolate spread? How is it possible? If we only use healthy ingredients to make our spread from scratch, it will turn out super healthy. Not using any oils, processed sugars, dairy is a good plan for a healthy recipe.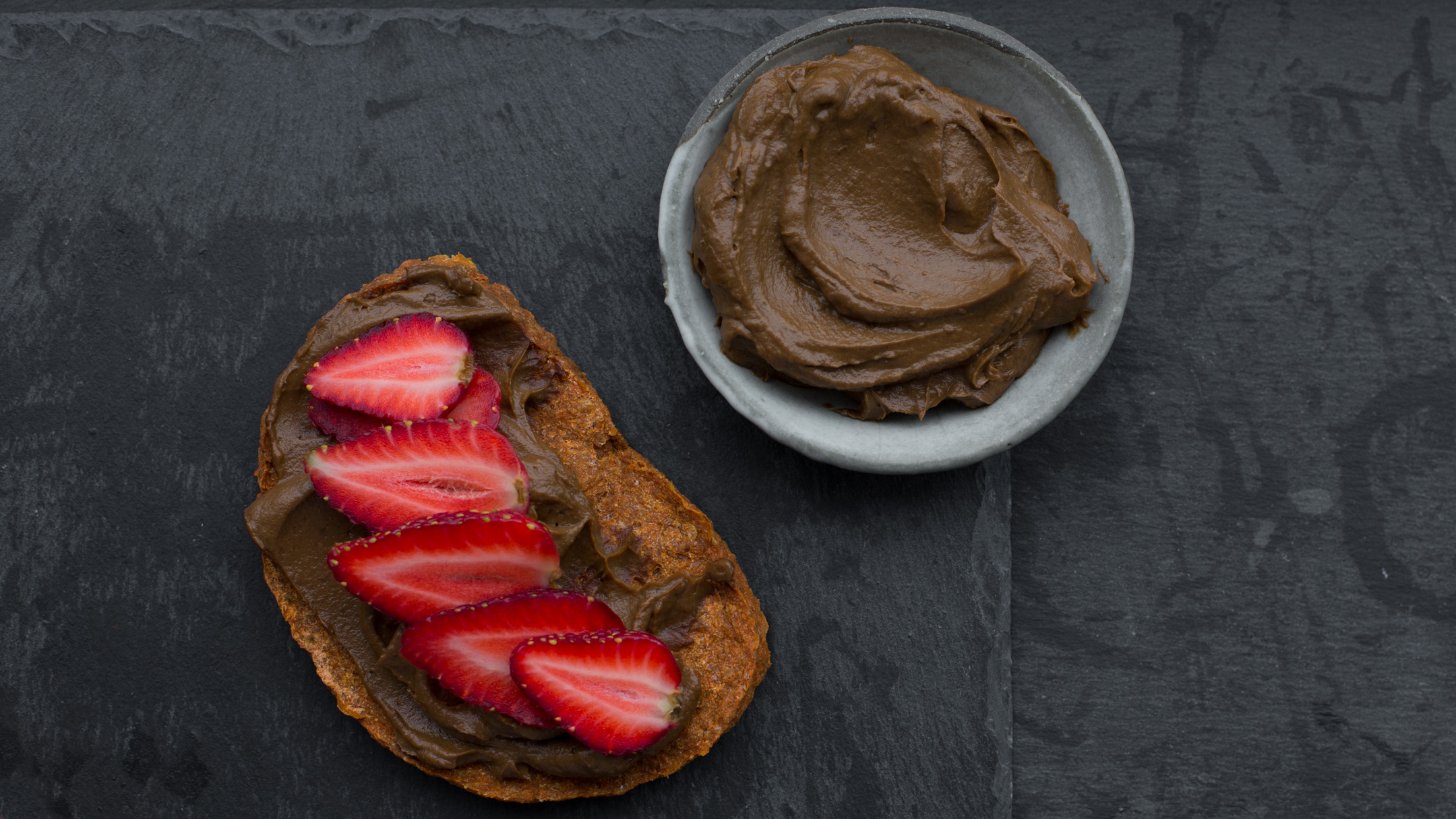 How about the sweetness
A chocolate spread has to be sweet, right? Yes, but there is a workaround for this particular recipe, we are gonna use the healthiest sweetener there is, dates. Dates might not work in every single recipe as a sugar replacement, but here, the soft medjool dates are perfekt. Date are not only sweet, they also add a caramelly flavor to the spread.
Is cacao unhealthy?
There are many opinions on the health benefits and dangers of cacao out there. If you don't wanna use cacao, use carob instead.
Avocado Chocolate Spread
Blend together till smooth and creamy.
Share with your friends! They love what you love!
All you need for this recipe