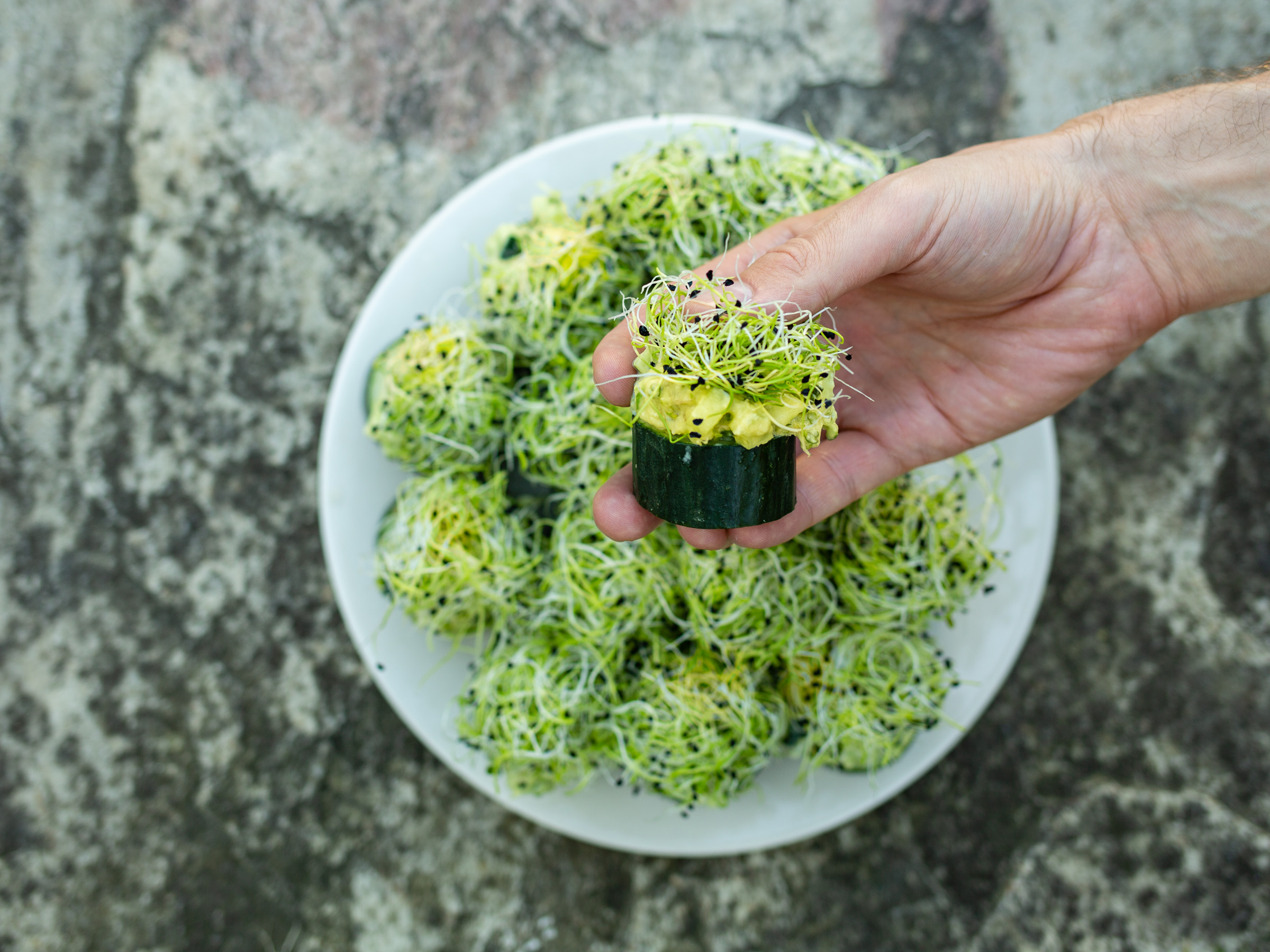 It's a quick and easy to make appetiser or an entire lunch, if I eat it all by myself. I used to get an egg salad sandwich on my way to school every morning till I noticed that I was gaining weight. This recipe comes so close texture and taste wise to the egg salad filling in the sandwich I was eating, in a healthy and much more delicious version.

Egg Salad Bites
Cut 1 ½ cucumbers into bite sized slices. Cut the remaining cucumber half and the celery into small cubes. Add the avocado and mash it while mixing it with the cucumbers and celery cubes. Mix the tahini with water and add to the salad. Add the kale sprouts, the curry and garlic powder, and the kala namak salt. Onto the cucumber slices, place 1-2 tbsp of the egg salad mix and top off with the leek sprouts.
Share with your friends! They love what you love!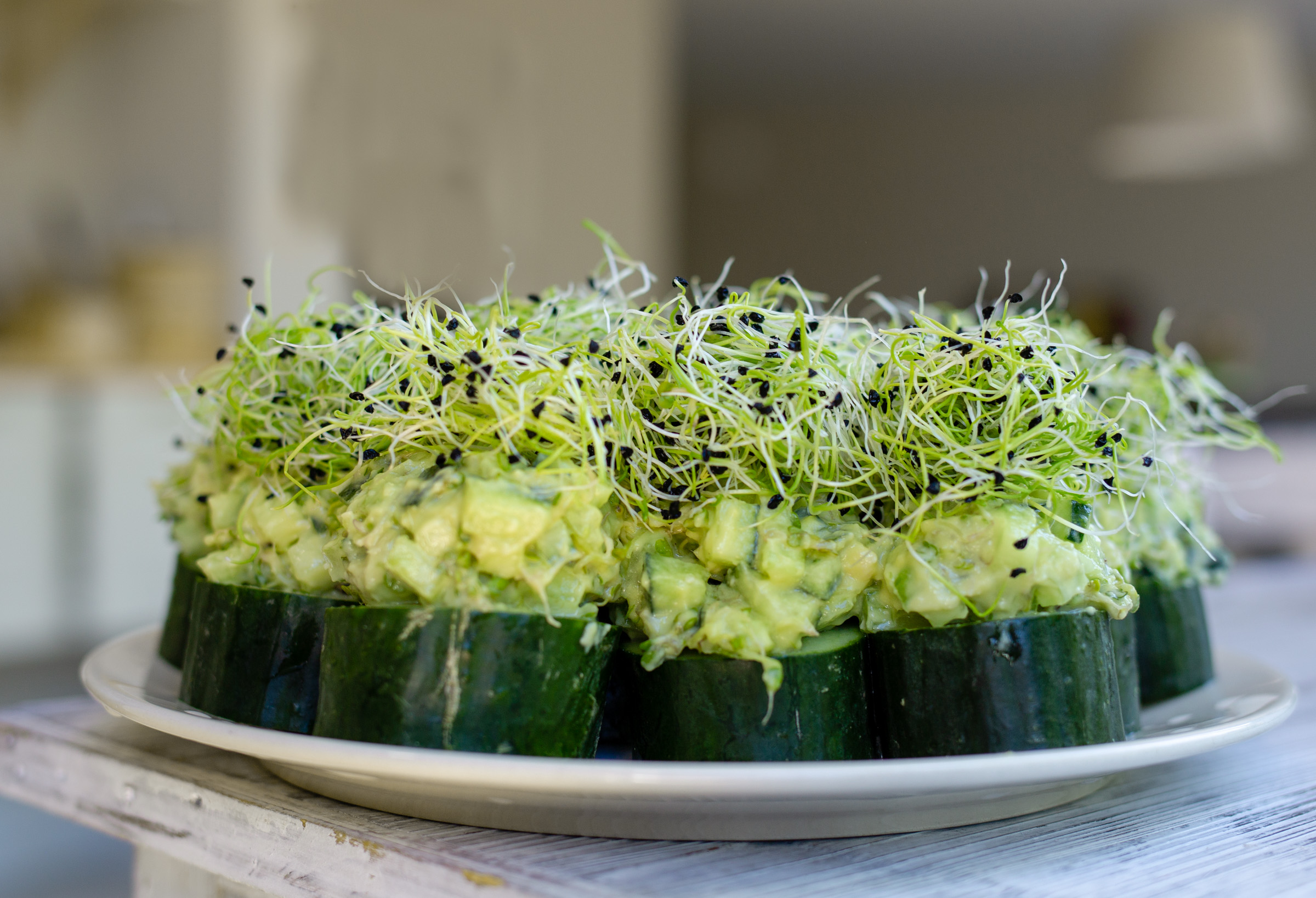 Subscribe to the newsletter!
How do we get the egg flavour into our food
Kala Namak salt tastes just like eggs. If you don't mind using a little salt in your food, kala namak is amazing. It provides not only egg like flavor but also the taste. It is amazing for sauce and dressings like ranch or mayo.
Where to get the ingredients for this egg salad recipe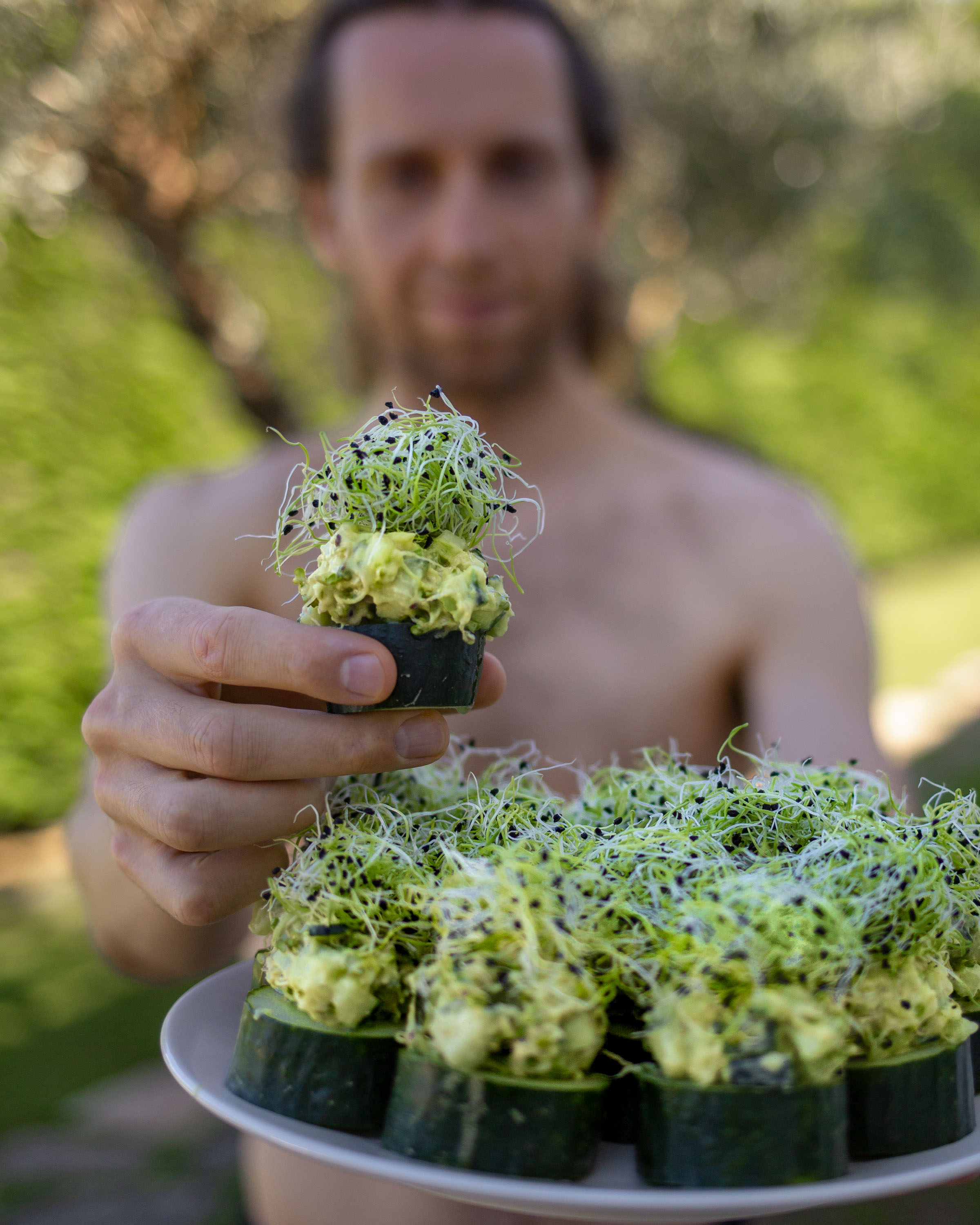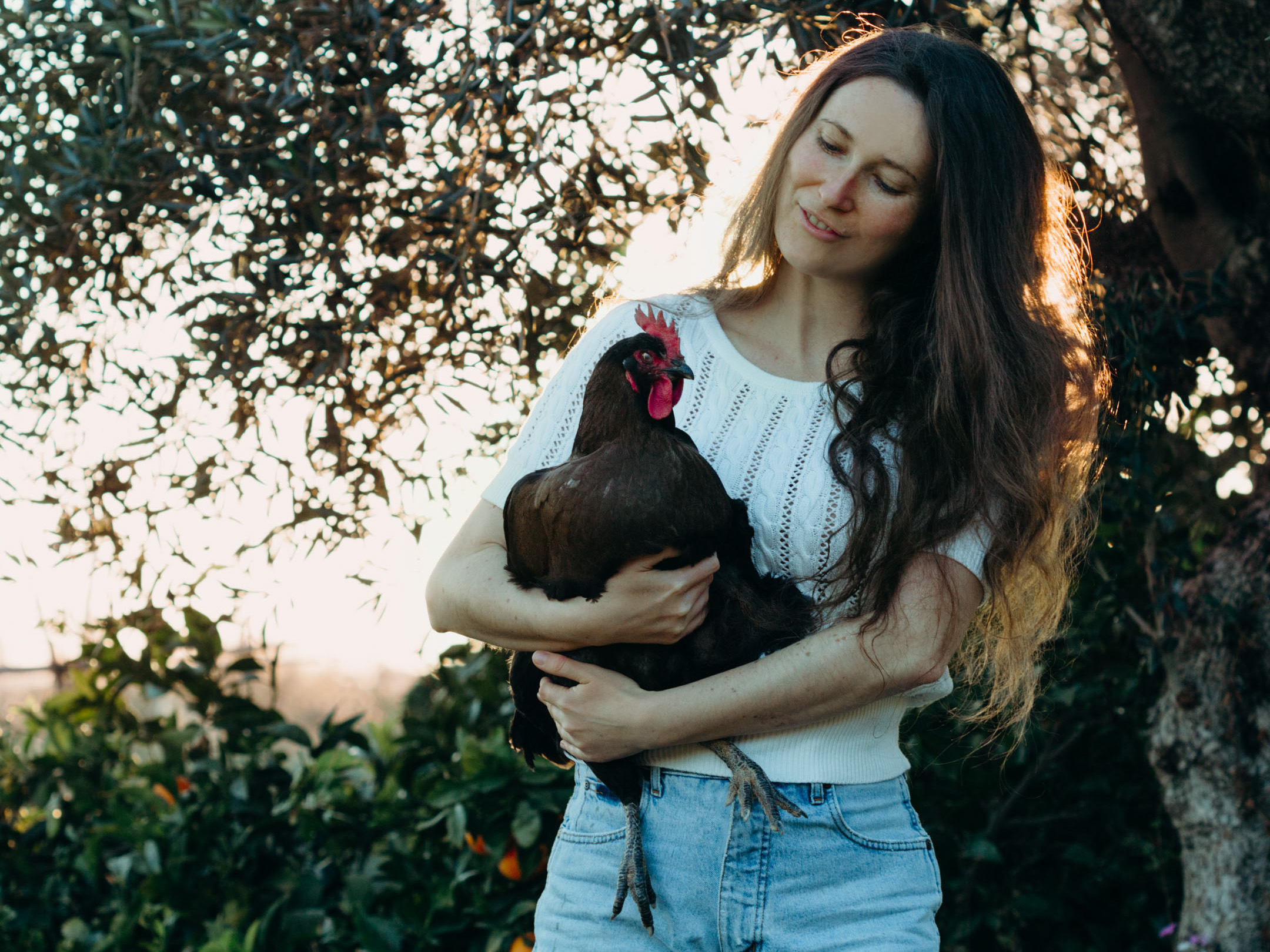 I'm Ina
In in love with raw vegan recipes. Raw food is not only super tasty and easy to prep, it is also incredibly versatile and exciting. Give one of my
recipes
a try.