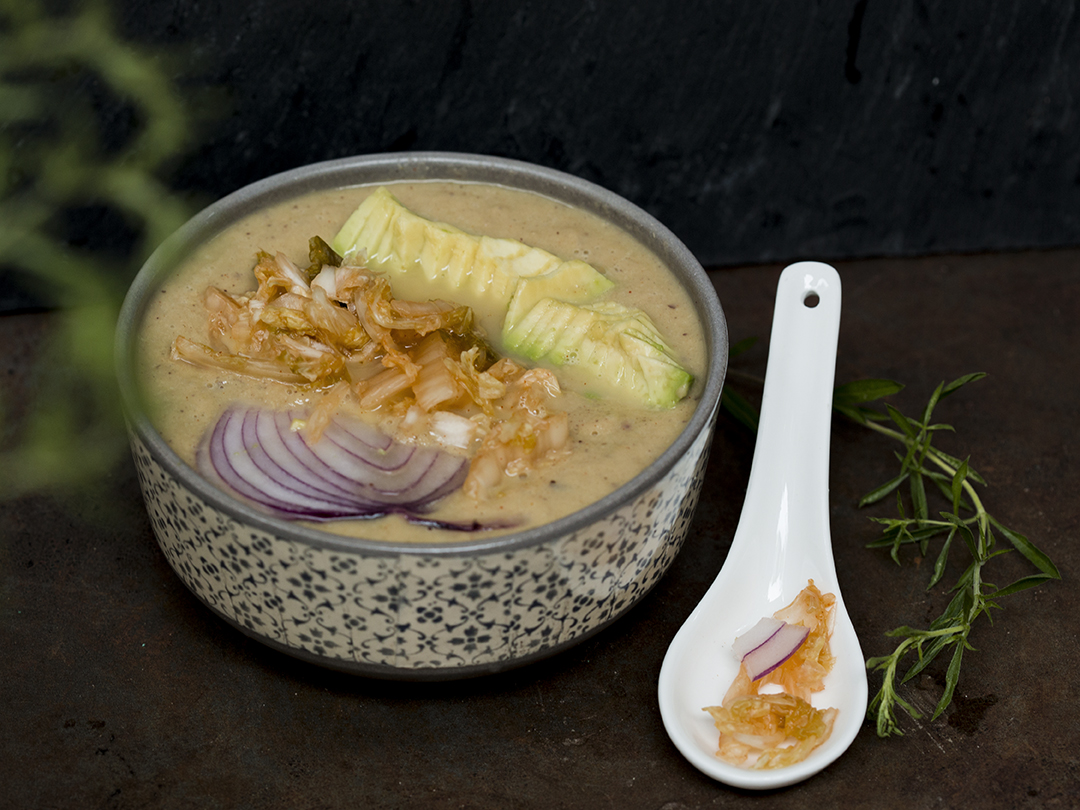 I shared a coconut based kimchi soup with you guys here a while ago. Back in Europe, I struggle finding coconuts, they are much harder to find here than in the US. So I created a simplified recipe that doesn't call for coconut water or anything special you might have troubles finding. Once your kimchi is ready to eat, this soup is made in a minute or two.
Simplified Kimchi Soup
Blender
1/2 Avocado, Kimchi und Kimchiwasser im Mixer pürieren. Mit Zwiebelwürfeln, Avocado und Kimchi garnieren.
Statt Kimchiwasser kannst du auch normales Wasser verwenden, dann ist die SUppe etwas milder. Pass die Wassermenge der gewünschten Konsistenz an.
How to Make Kimchi Recipe Video
It might sound like an unnecessary effort to make kimchi, but it isn't! It literally takes minutes to prep, the costs are minimal and you can make it your way. For me, I could not care less about traditional recipes and ways to prep food. We live in a new century and a new time where we have different needs, hygiene and taste as our ancestors who came up with the recipes we are recreating today. I don't want to eat salt, fish oil, or other nasty thing used to make kimchi and I won't. I'm proud of my salt-free kimchi, it's amazing.