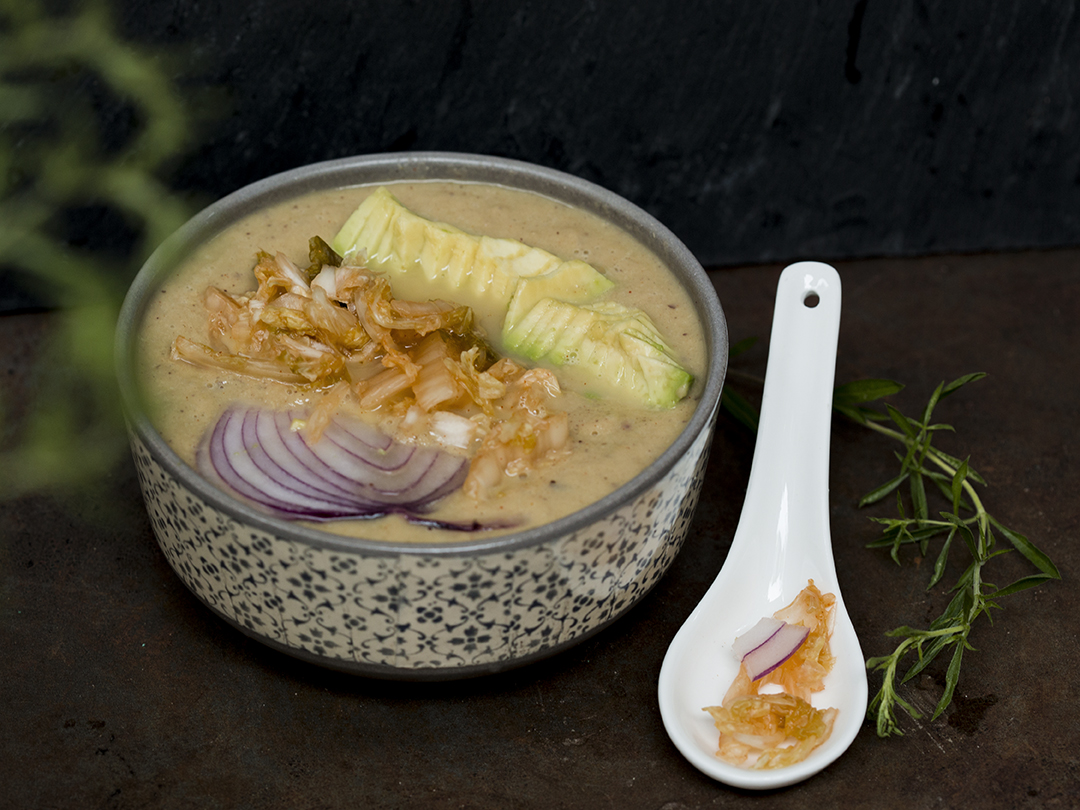 Back to Europe, I struggle with buying coconuts, they are not the same here. So I created a simplified recipe that doesn't call for coconut water or anything special you might have troubles finding. Once your kimchi is ready to eat, this soup is made in a minute or two.
Simplified Kimchi Soup
Blender
1/2 avocado
ripe, organic
Blend avocado, kimchi water, kimchi in a blender till smooth. Decorate with kimchi, avocado, onion.
Instead of kimchi water you can use regular water. If your kimchi was sitting outside of the fridge for a while, check on the water. It might be too our for the soup. Use regular water or a combination of kimchi water and regular water.
How to Make Kimchi Recipe Video
It might sound like an unnecessary effort to make kimchi, but it isn't! It literally takes minutes to prep, the costs are minimal and you can make it your way. For me, I could not care less about traditional recipes and ways to prep food. We live in a new century and a new time where we have different needs, hygiene and taste as our ancestors who came up with the recipes we are recreating today. I don't wan't to eat salt, fish oil, or other nasty thing used to make kimchi and I won't. I'm proud of my salt-free kimchi, it's amazing.
---