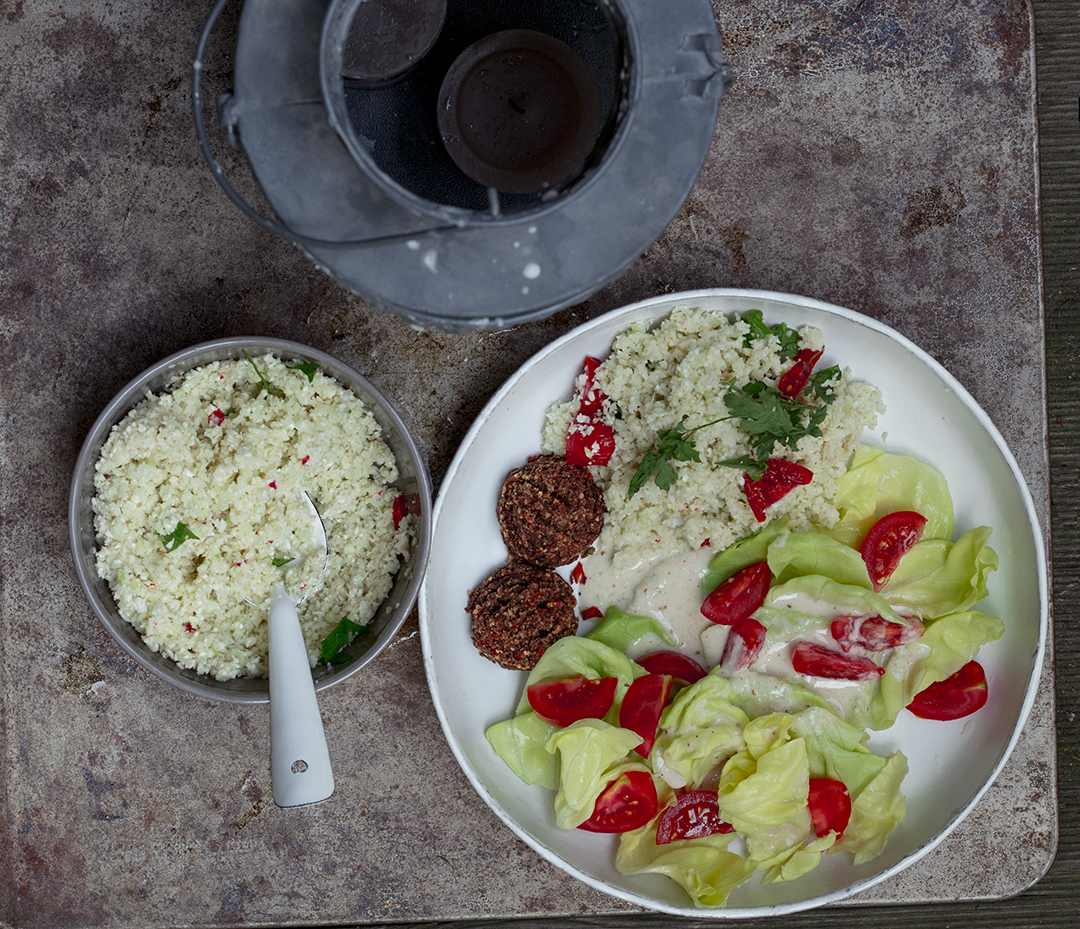 Inspired by the amazing raw vegan falafel salads I had in NYC and Los Angeles, I made my own version of falafel keeping it as low in fat as possible and salt-free. Last year, I was literally obsessed with the falafel salad at Pure Food and Wine7One Lucky Duck and had it at least 10 times out of 12 visits. Coming to L.A., I didn't expect to get served an equally amazing falafel salad at The Springs, but I got one. Back in Berlin, I'm enjoying fantastic falafel balls, dehydrator warm.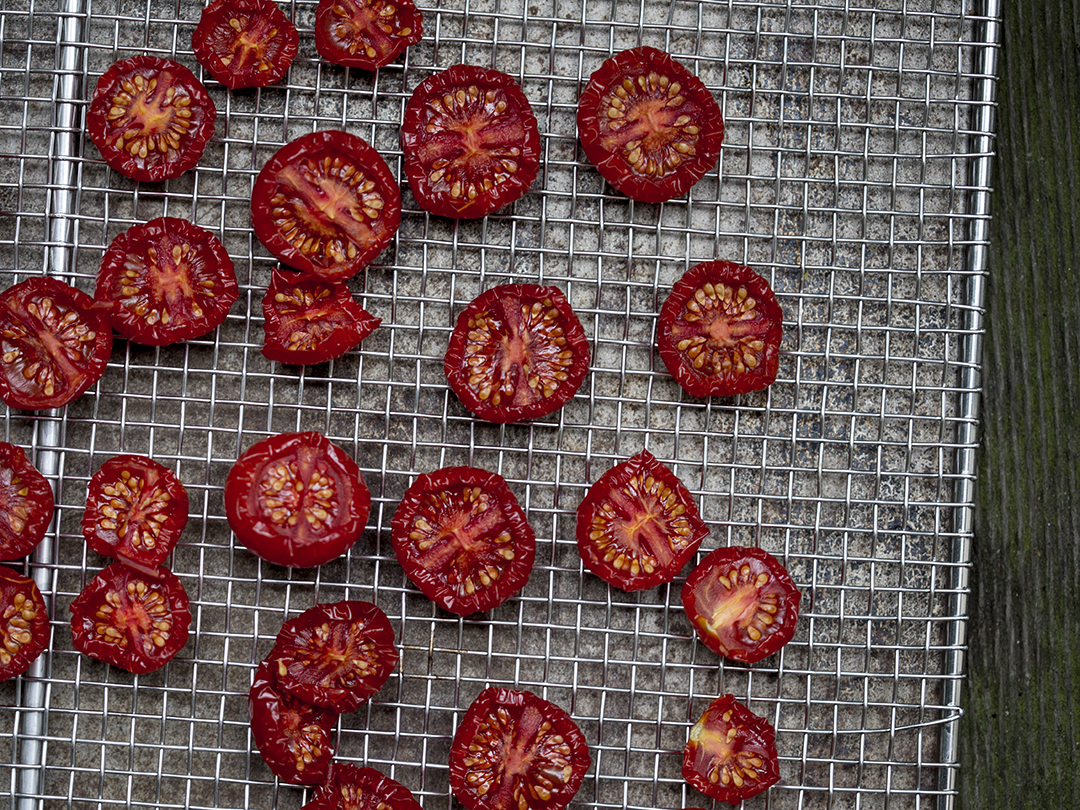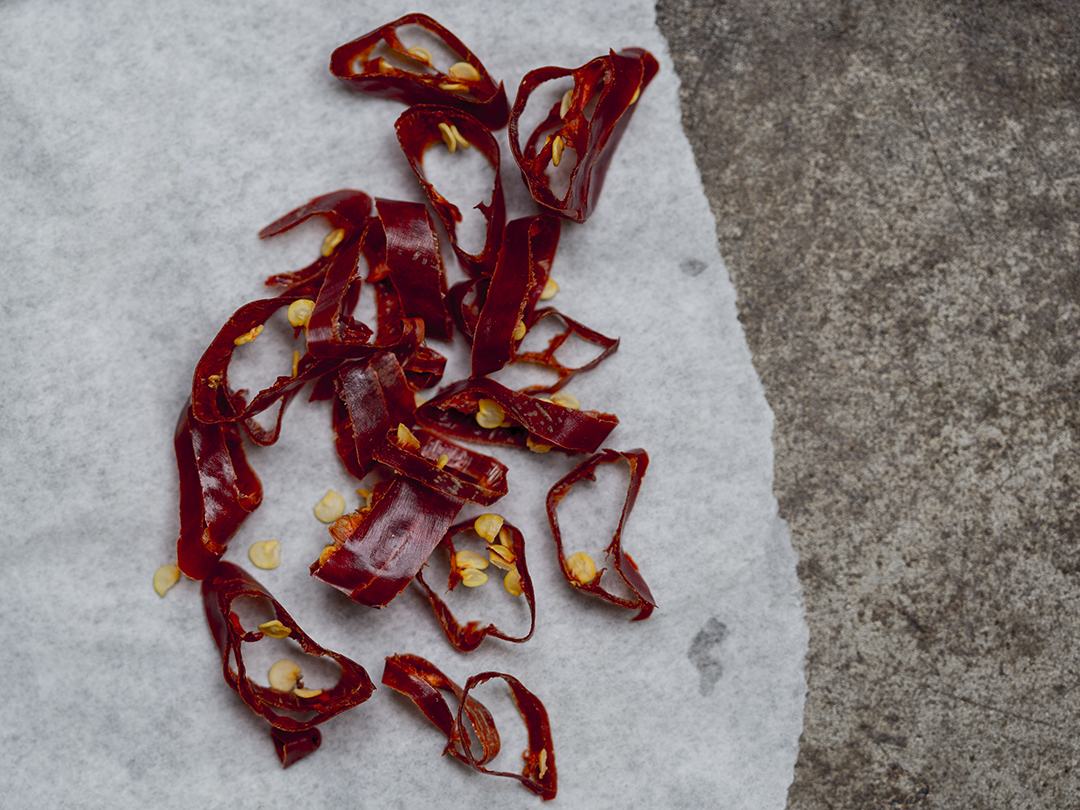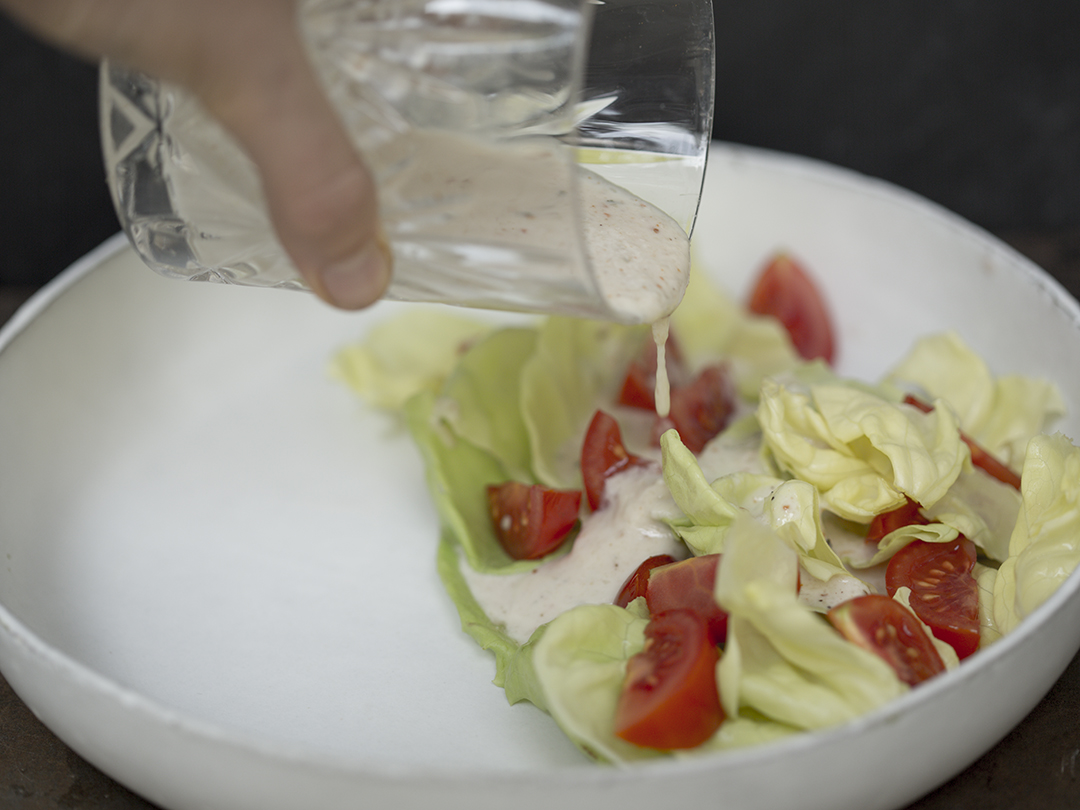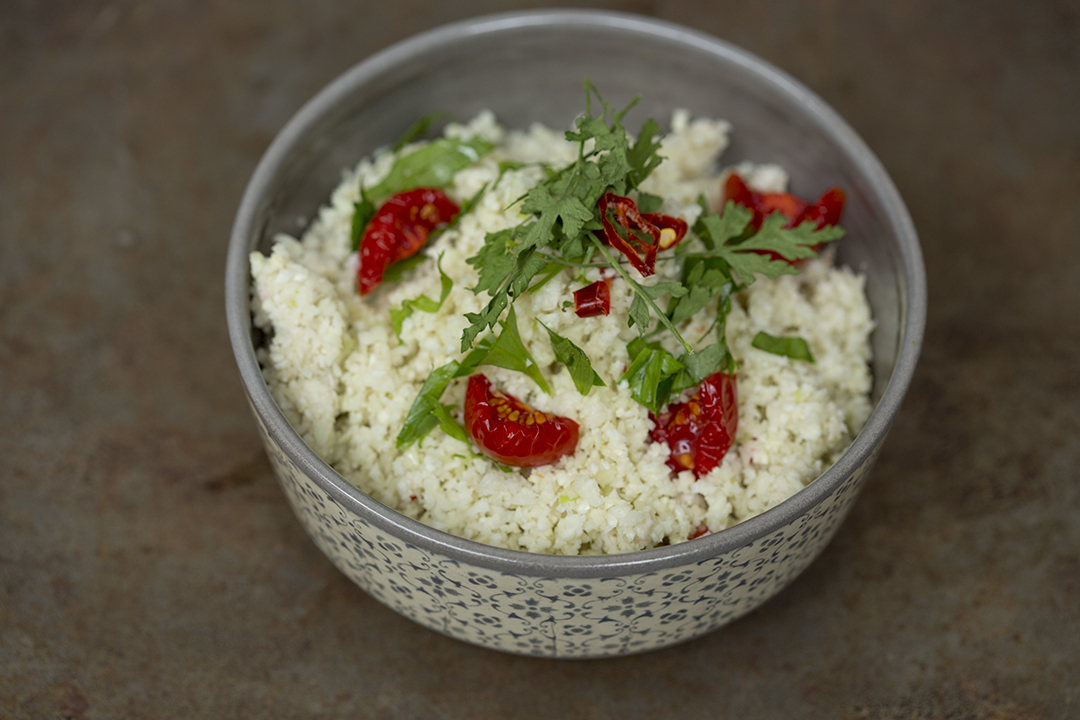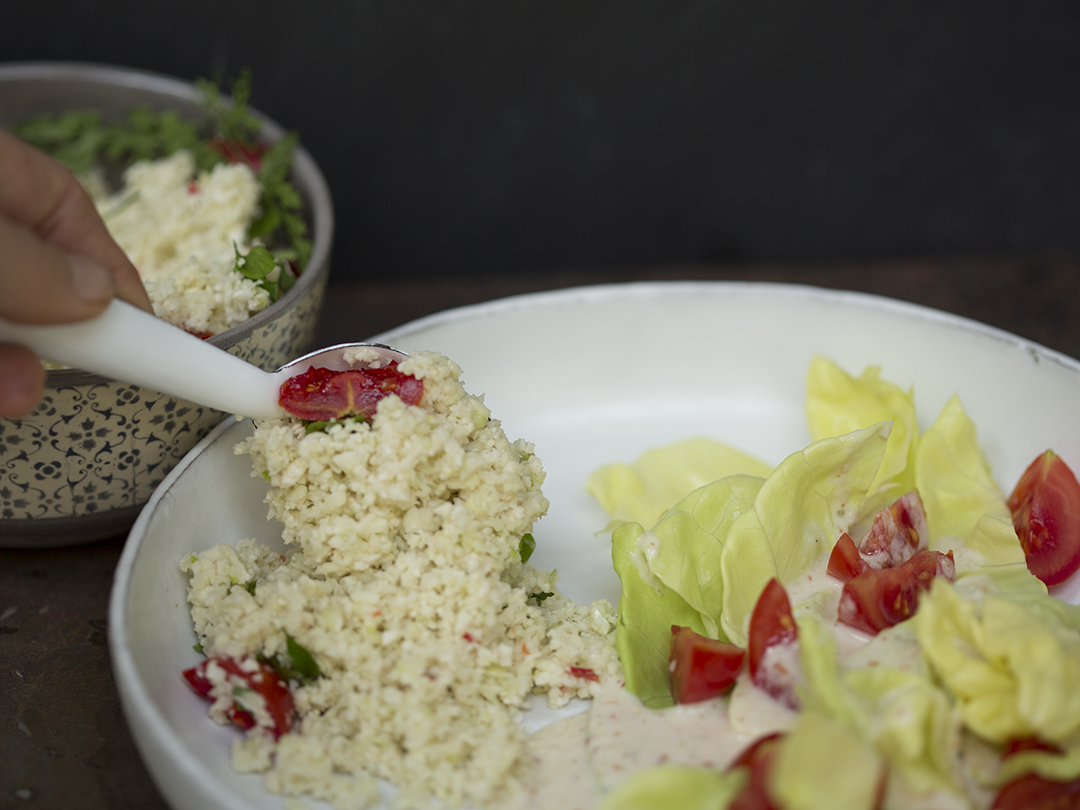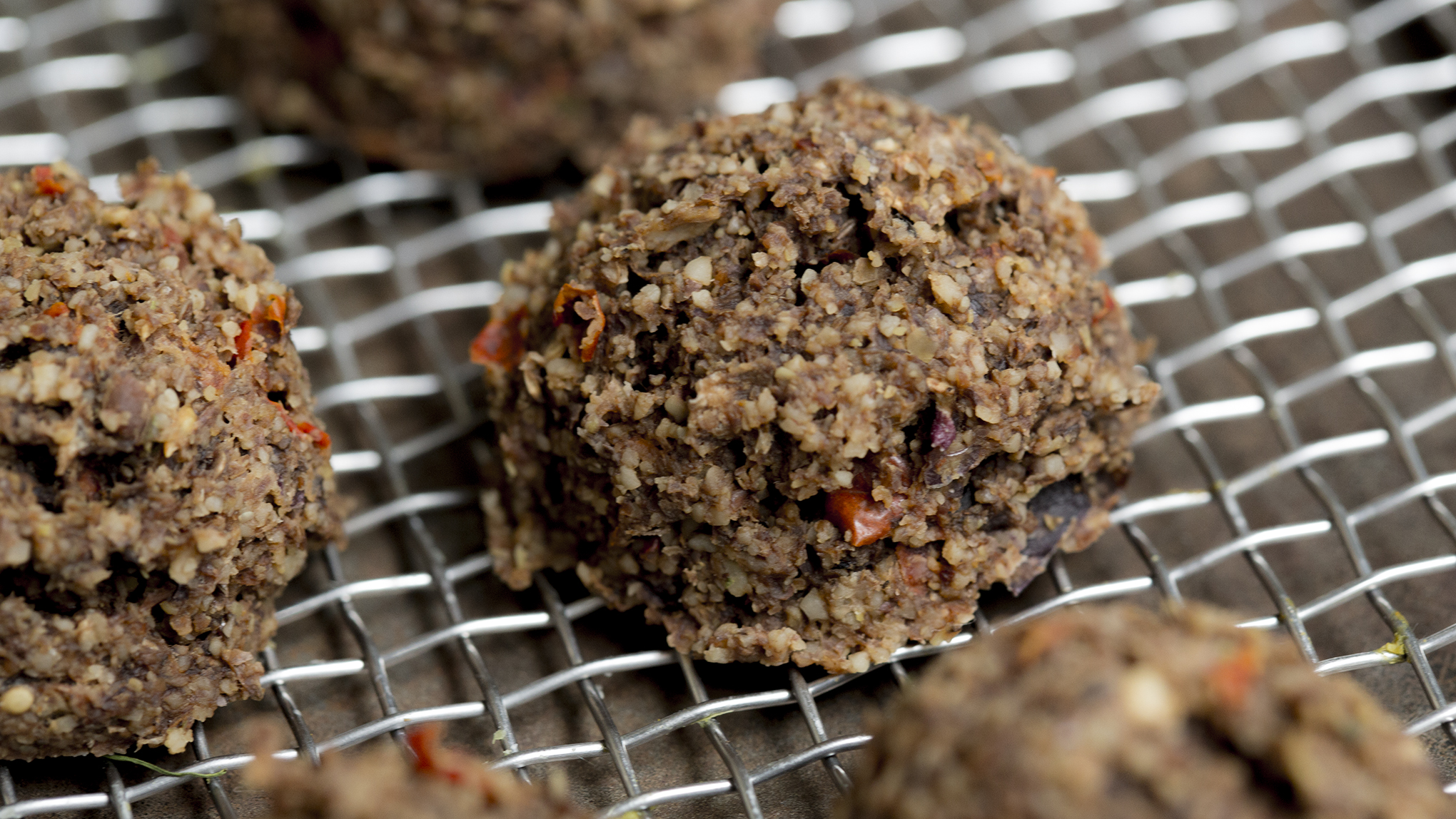 Falafel balls
Food Processor, Dehydrator, (Coffee Grinder)
Place the walnuts into a food processor and process till they turn into a fine, fluffy, sticky powder. Place the flax seeds into a coffee grinder and process toll they turn into white flour. You can try it with the food processor or your blender, but I had more success with the grinder. Now, add the spice to the grinder if you are using whole ones. Otherwise, add everything you have so far and the spices to a medium size bowl. Add the mushrooms to the food processor and shred them into small peaces, but stop before you turn them into a mush. Add the mushrooms to the bowl. Once again, process the remaining ingredients just a little. 10 seconds too long, and you will end up with tomato juice, but we are looking for small peaces here. Combine all the ingredients using your very own clean hands. Form falafel balls of desired size and dehydrate them over night at 105ºF.
To shape the balls easily, I used a small ice cream spoon. As I'm using stainless steal sheets in my dehydrator, I need to dehydrate my falafel on baking paper for the first 4 hours. Then, I place them directly onto the sheets. If you are using plastic sheets, you might be able to place the falafel balls directly onto the sheets. The spices are optional and you can use what you like as long as it stays within the Arab cuisine range. I used organic store-bought spice mixes which explains the long ingredient list.
How to make tabbouleh
I have a recipe video on how to make raw vegan tabouleh, it's really easy and delicious.