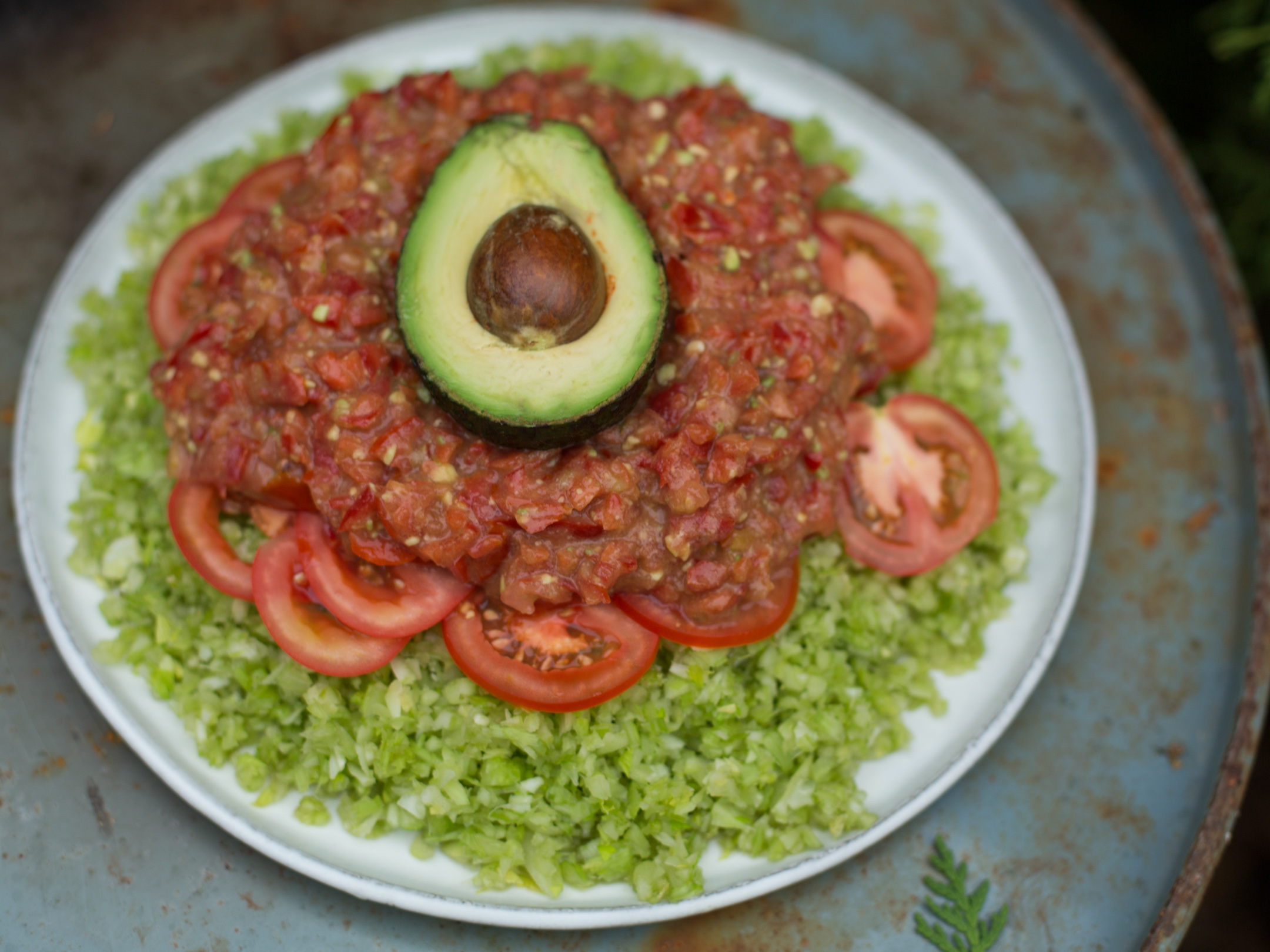 Celery Slaw
Food Processor, Knife
celery
, leaves removed, roughly chopped
bell pepper
, roughly chopped
tomatoes
, roughly chopped
Shred all the ingredients in the food processor. Start with the celery, it needs a little longer than the other ingredients. I always pulse blend to have the greatest control over the texture. Ones the celery is chopped finely, add the bell pepper and the tomatoes and process again. Add the avocado last and process for just a couple of seconds. Serve and enjoy.
These ingredients are nice to add. I might use some of them, sometimes even all of them. I add these additional ingredients first thing with the celery to the food processor.
Watch us making the recipe, I visited my awesome friend Alicia and she did all the work while I filmed her. Does it make me a bad guest, I hope not!