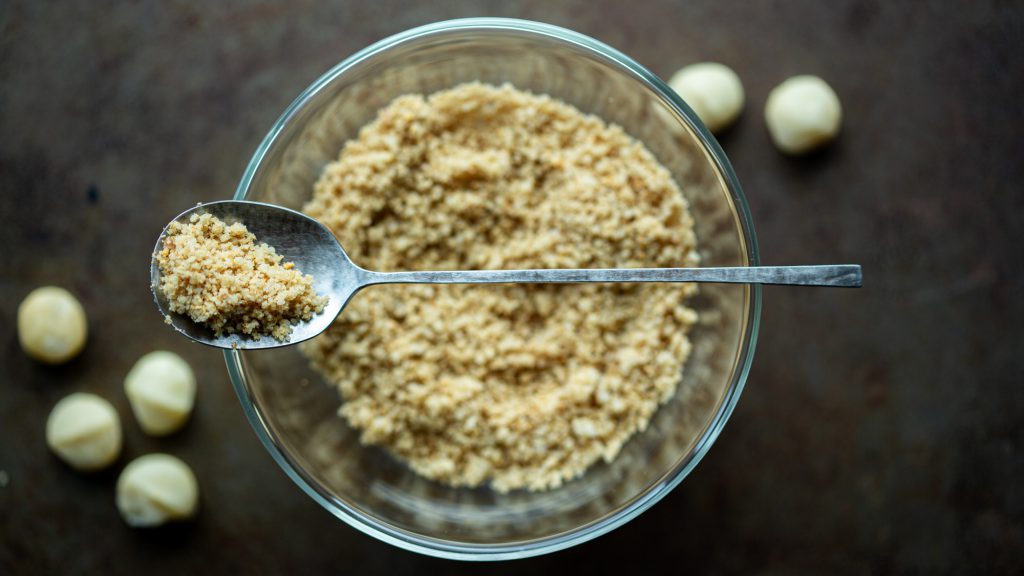 This vegan Parmesan tastes better than any cheese and smells great too. It's a very simple recipe made from a few handpicked ingredients. The vegan Parmesan cheese works well on pasta, pizza and is very tasty as a salad topping. You can use this raw vegan parmesan for any dish of your choice.
Parmesan | raw & vegan
Throw all ingredients into your food processor and process until desired consistency is achieved.
Share with your friends! They love what you love!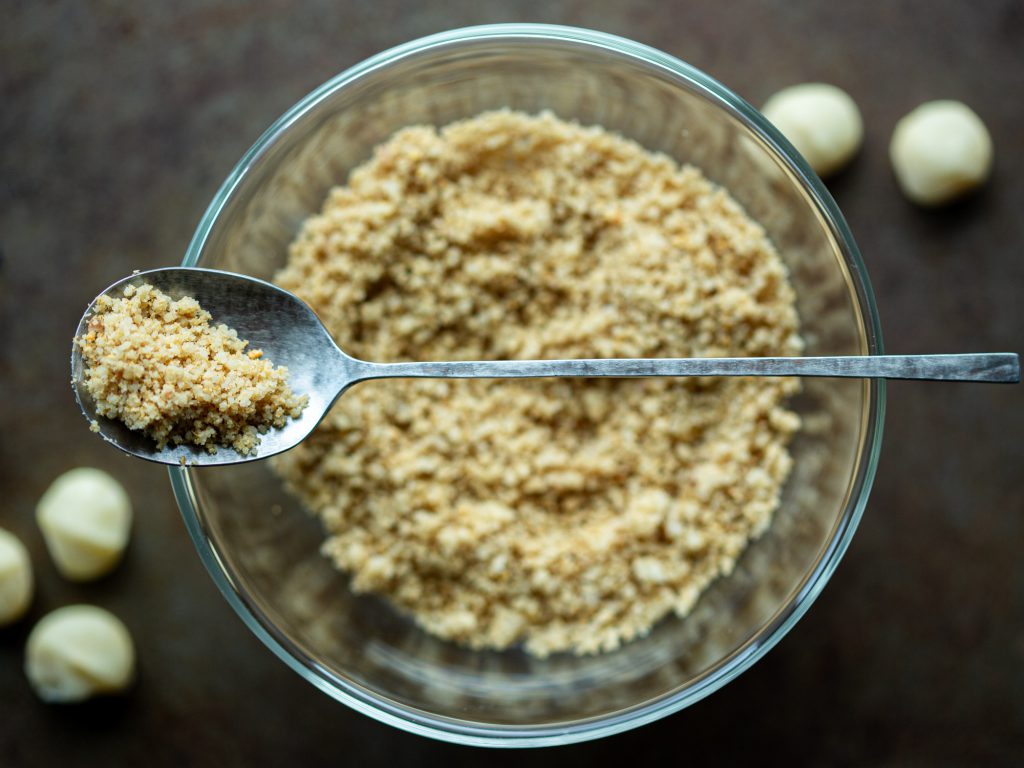 I have been playing with this recipe for a long time until it came together perfectly. It more than lives up to my expectations of Parmesan. I recommend you to make the recipe following my recipe. If you don't like it, modify it. But this recipe will be a great starting point for your own experimentation. Here are a few more ideas for substitutions, if necessary.
Replacing macadamia nuts
If you don't have macadamia nuts or don't want to use them, you can swap them out for cashews or peeled almonds. I always buy all nuts raw or unroasted and peel the almonds by hand after soaking for 12 hours.
I would not recommend using seeds or tart nuts such as walnuts. These don't work so well in this recipe.
Making the Parmesan without a food processor
Using a small food processor/chopper is truly the easiest way to make this recipe. It's the fastest way to make a small batch of raw vegan Parmesan.
If you use a regular food processor, you would need to double or better triple or quadruple this recipe.
You can try making it in a blender, but I find it hard to get the right consistency without over blending the nuts into a sticky flour. Please don't try using an immersion blender for this recipe. The macadamia nuts will be flying around your kitchen. You might hurt yourself. Please don't.
Less salt
I made the first batch of this raw vegan Parmesan with twice the amount of salt. It was waaaay to salty for my liking. I reduced it a little, but you can further reduce the salt to your liking.

If you pass on the salt completely, the Parmesan will lose the cheesy taste. If I absolutely need to skip on the salt, I replace it with my homemade lemon powder. Sorry, I don't have the recipe in German yet.
Alternatively, use celery (dehydrated celery, ground up) salt or onion powder (dehydrated onion, ground up). Ground seaweed or white pepper are also great salt alternatives, I think. However, algae can also contain a lot of salt. So, depending on why I want to leave out the salt, I choose the appropriate alternative.
Garlic, no garlic
Garlic works so so well in this recipe. However, I would never eat garlic before meeting fellow humans. I only eat garlic if I am going to be hanging out in the office all by myself for the next 3+ days. Accordingly, I think careful before using garlic.
This raw vegan Parmesan is a recipe I make in bulk for later use. If I'm not sure, I make if garlic-free and have the option to add some garlic to my dish directly when serving Parmesan.
Nutritional yeast substitutes
Yeast can be omitted, but it is quite an important flavor provider for this raw vegan Parmesan. If you don't have any noosh at home, get your spices out. Grind up some white pepper, salt, onion and season the Parmesan everything you find fitting.
An alternative to yeast flakes for the cheesy flavor is noni, dried and ground. But unfortunately, noni is not that easy to come by.
Subscribe to the newsletter!
Shelf life of this parmesan
This raw vegan Parmesan can stored unrefrigerated, but only if the nuts you are using are absolutely dry. I like to wash all the nuts before using. But I always make sure to dry them well in the dehydrator.
Our parmesan is best stored in an airtight container. Always smell it after opening the jar/container so you don't miss out on the amazing cheezy smell. This raw Parmesan smells so incredibly delicious.
This vegan parmesan recipe is:
• vegan
• cruelty free
• dairy free
• lactose free
• oil-free
• paleo (but vegan of course)
• sugar free
• gluten free
• delicious
• salty
• storable
• easy to make
• quick to make
• organic (if you choose organic ingredients like me)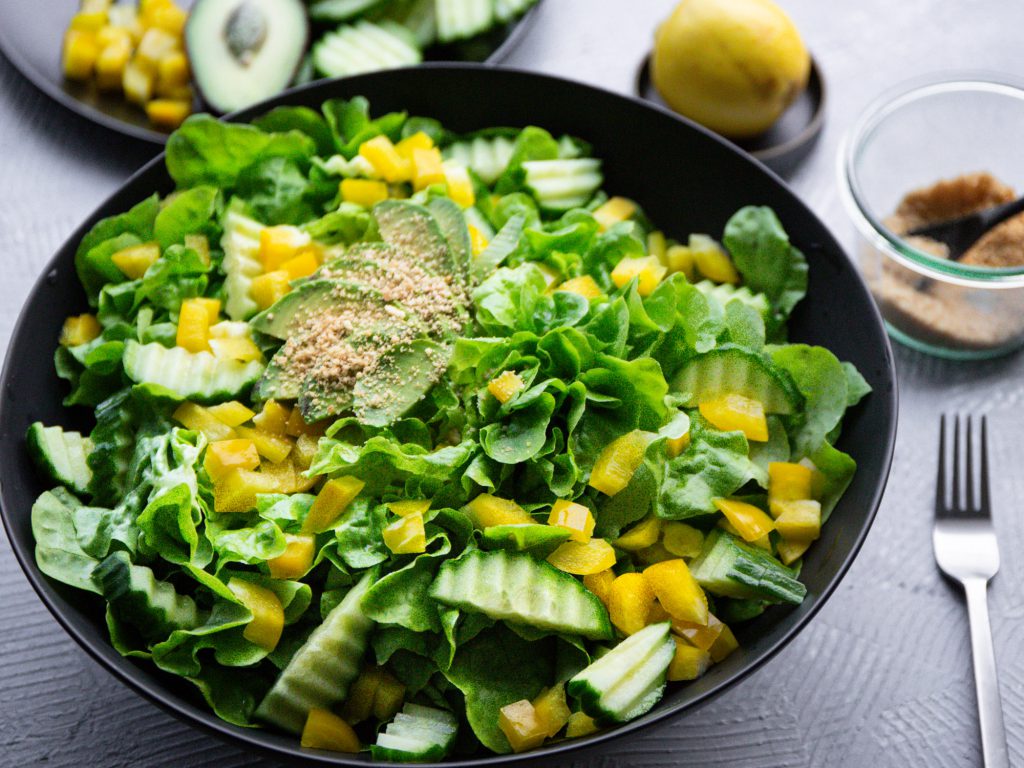 Why not just buying Parmesan
Store bought raw vegan Parmesan is quite expensive and not easy to find. Vegan Parmesan (not raw) is most likely also delicious, but doesn't always fulfill my requirements for the very best ingredients. My homemade Parmesan is made in minutes, and consists only of a few simple ingredients, which I am really excited to eat.
I did quick calculation and the store bought raw Parmesan would cost me at least twice as much as my homemade parmesan. Plus, I save plastic packaging as I buy all the ingredients in bulk. And if possible, unpackaged.
If you've been looking for a vegan Parmesan recipe for a while already, this quick and easy but delicious recipe will win you over. Let me know in the comments what recipe you will use this raw vegan Parmesan for.
Raw vegan recipes with this parmesan will follow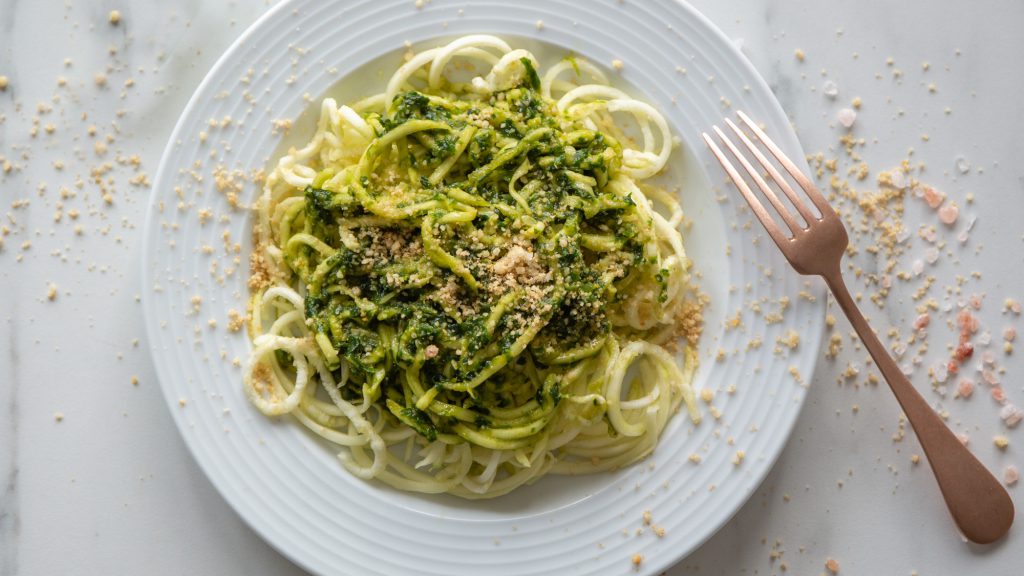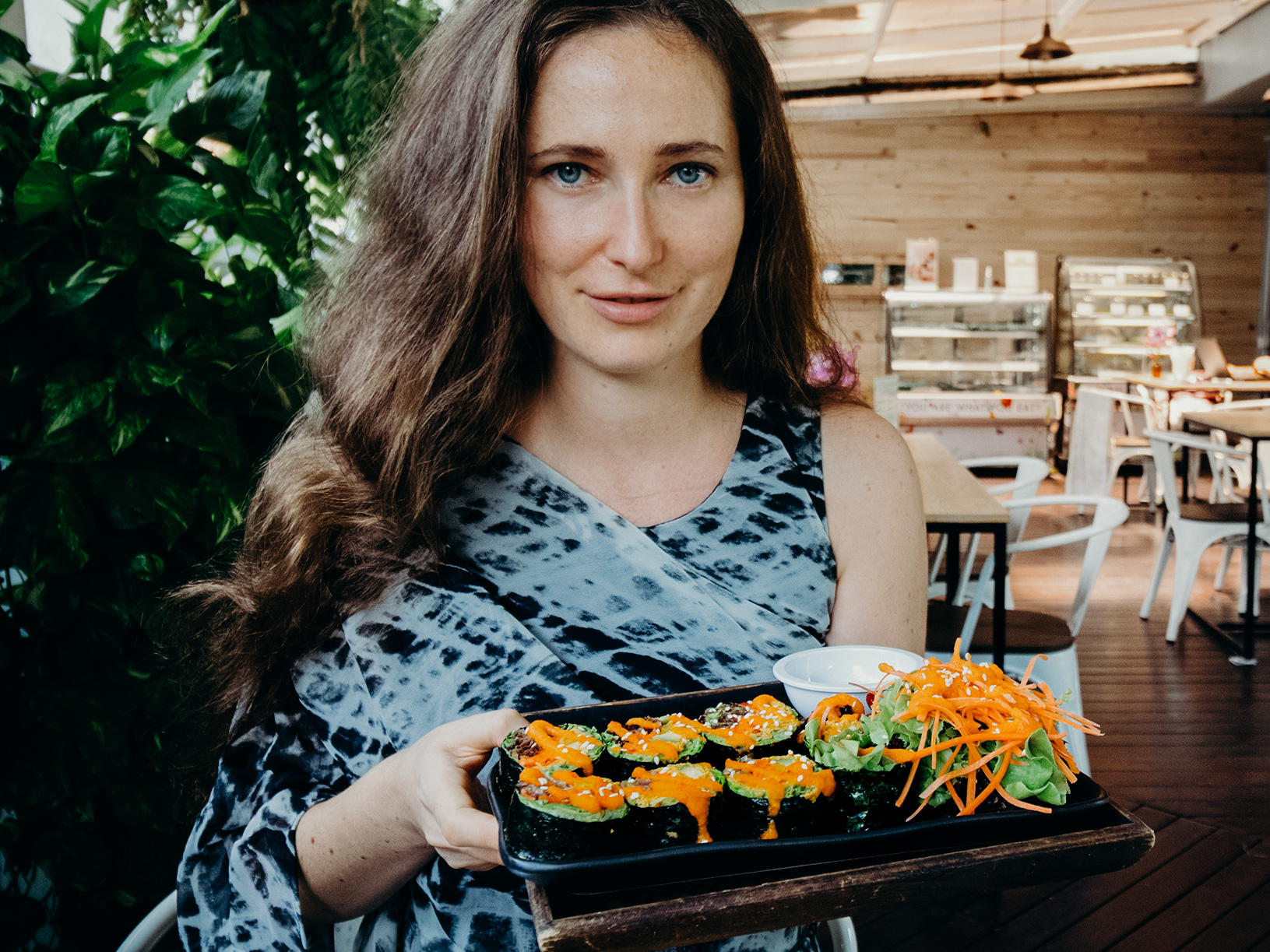 My Raw Food Recipes
I'm in love with the raw vegan recipes. For me, it's the freshness of the ingredients and the ease of the food prep. And the recipes turn out so yummy (most of the time;), especially the desserts. Try some of my simple
recipes here
.