I have been collecting props for more than 10 years and cutlery has been my favorite to look for at the flea markets. There are so many different kinds. And the best thing is: old cutlery is pretty cheap. This is how it works: The older cutlery gets and the uglier it looks, the cheaper I can get it. But for food photography, old non-shiny cutlery is actually amazing. I would not eat with it, but as a prop old cutlery is amazing.
Ever though I have a pretty decent collection, I end up using the few small spoons from the box, which is the easiest to access. And it's all because my cutlery was never properly organised. Even though I sorted my cutlery by theme, I had no idea what I actually had and where.
When it comes to food photography, on the daily basis, I usually photography the food we eat and with everything else in my life and the food prep and the chasing the lat ray of the natural light, I don't take the time to look through all my props every single time to find the perfect spoon I did not use yet.
So today, I took the time to organize, to photograph and to label all the places I keep my cutler so I can find it easier the next time I might need it. Here are some of the find on my organizing spree:
Copper cutlery
Not really copper, I believe, but copper look. On the left are the cheapest I got from Muy Mucho in Spain. Followed by a set from Zara. And on the right side of the photo are some really nice pieces from Japan.
The backdrop is a vinyl coated laminate tile.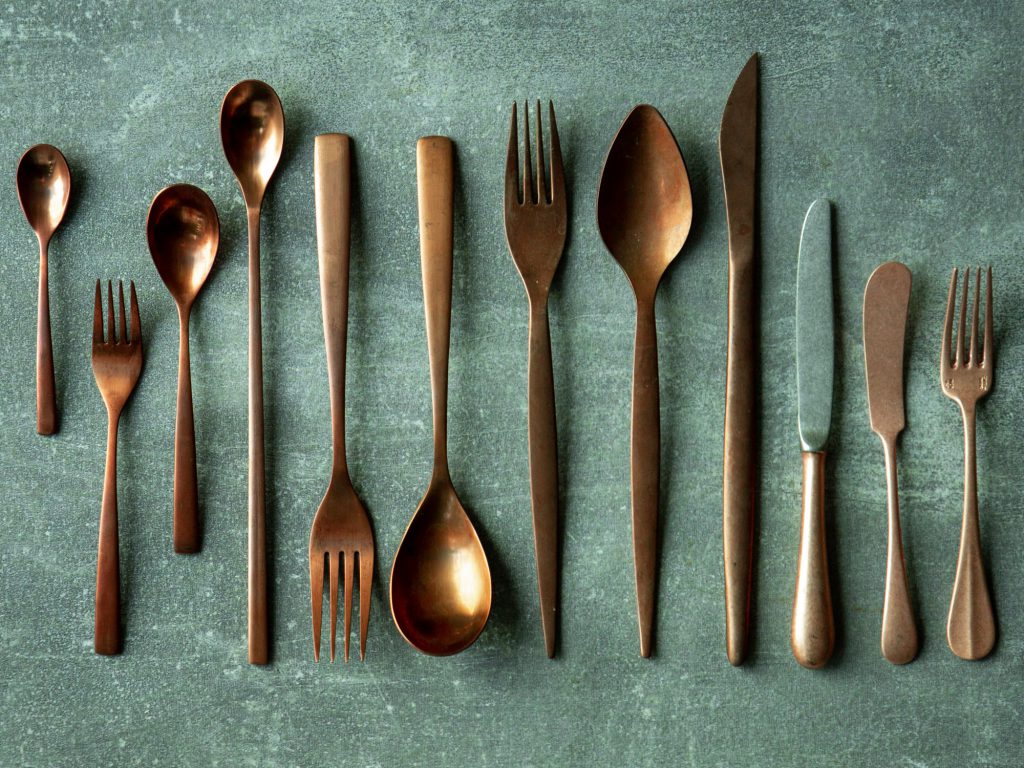 Here is a set from Japan I regret getting. I don't see what I can use it for yet. The backdrop is a hand painted one I made a week ago.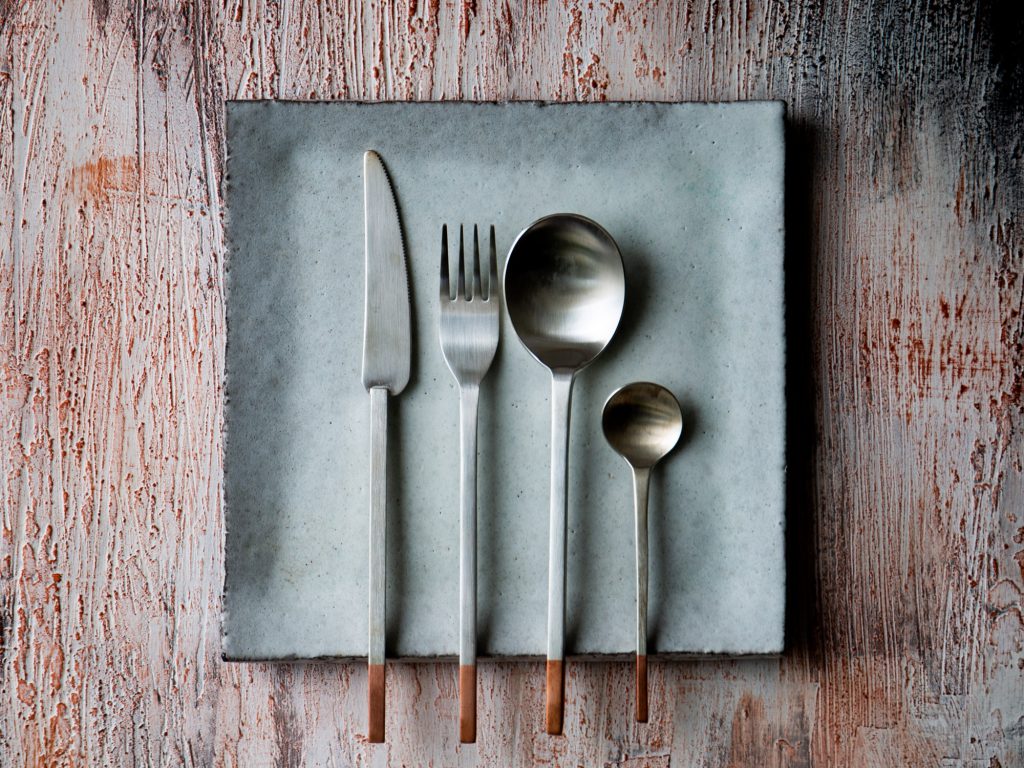 Another set from Japan. I will find out what brand it was and will probably let you know in another post. The plate is from a local German artist who studied in Japan. The backdrop is hand painted by moi.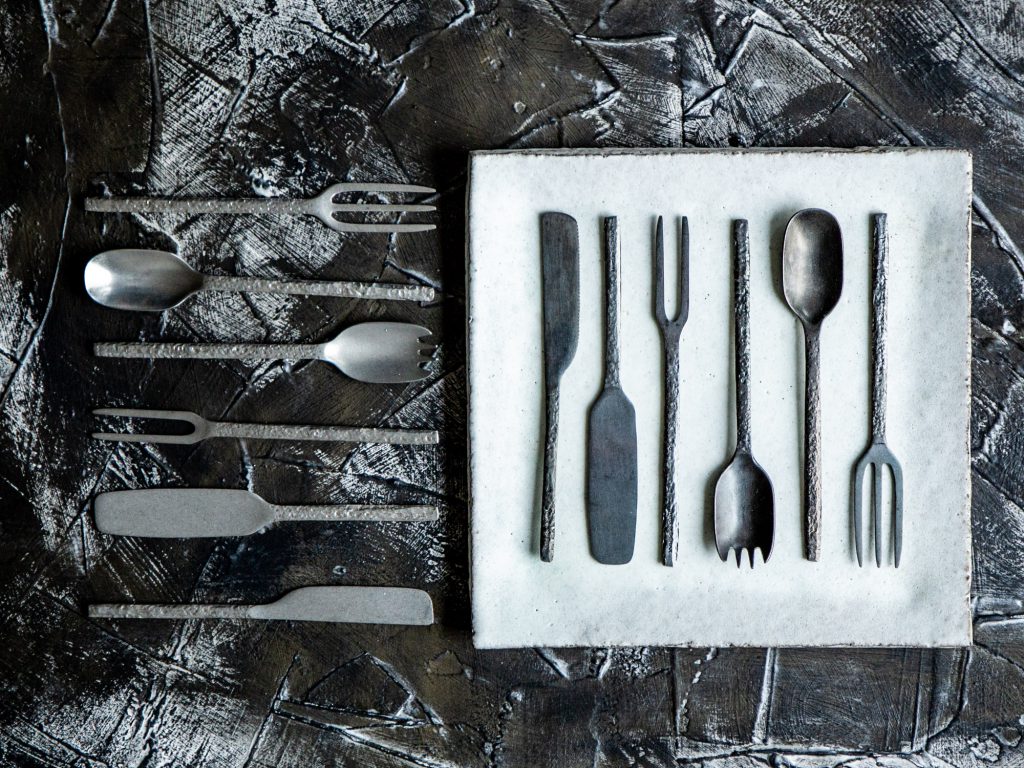 Here are some older huge spoons. All from the flea markets. Found mostly in Germany and France. Backdrop is a light gray tile 60 x 60 cm.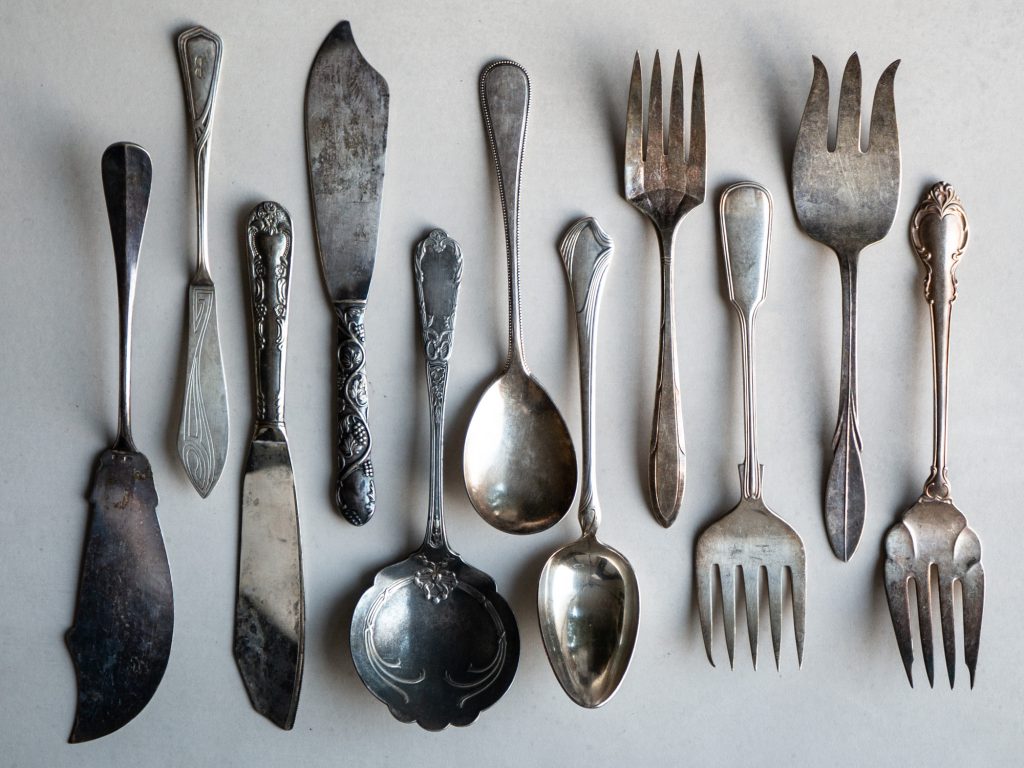 A small sugar spoon / sugar spoon collection. I found those mostly in Europe, sone in the US.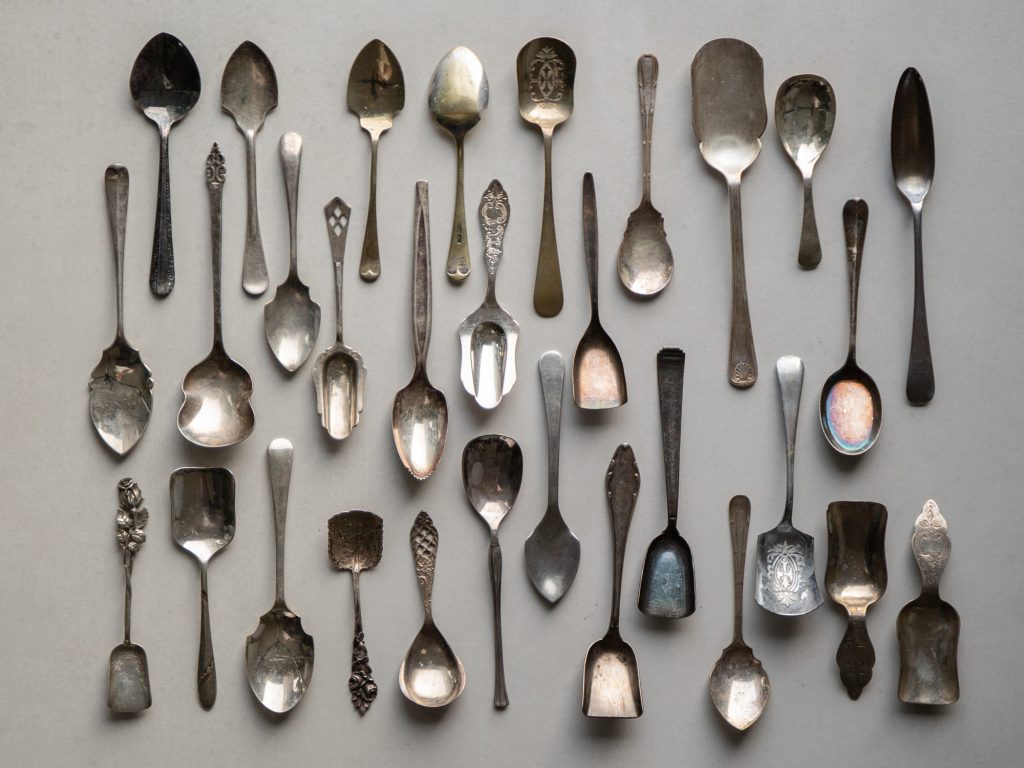 Tongs. Don't use those much (yet).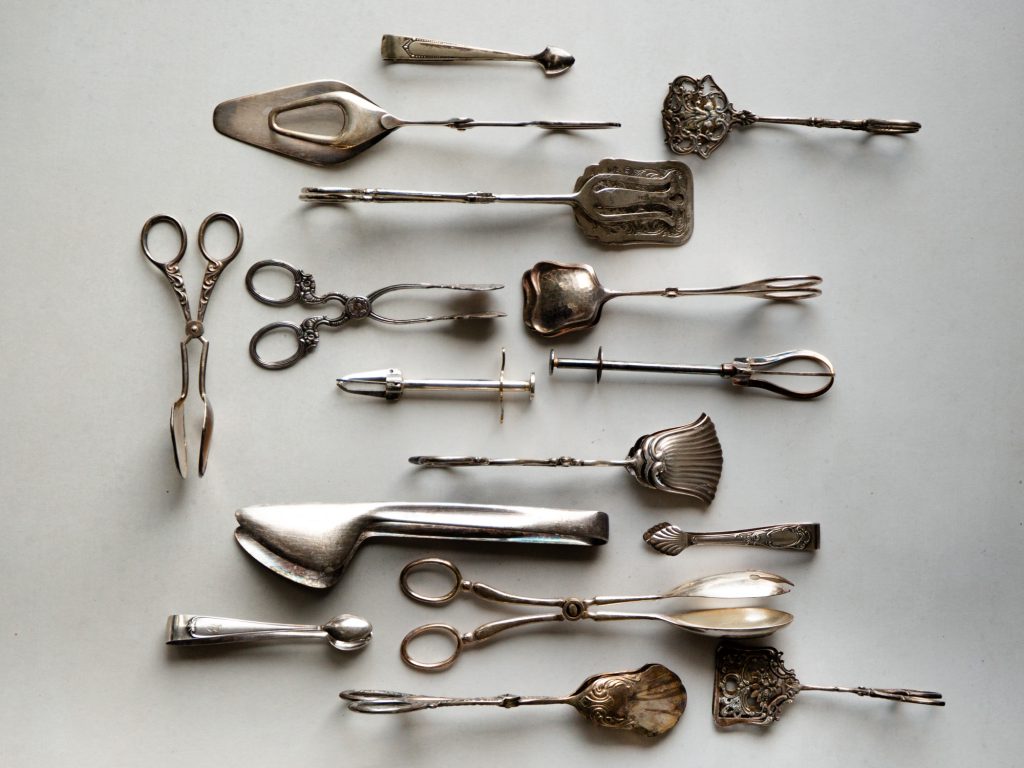 Beautiful Japanese cutlers. Very special. Found the pics on pinterest years ago and could not come back from Tokyo without getting those.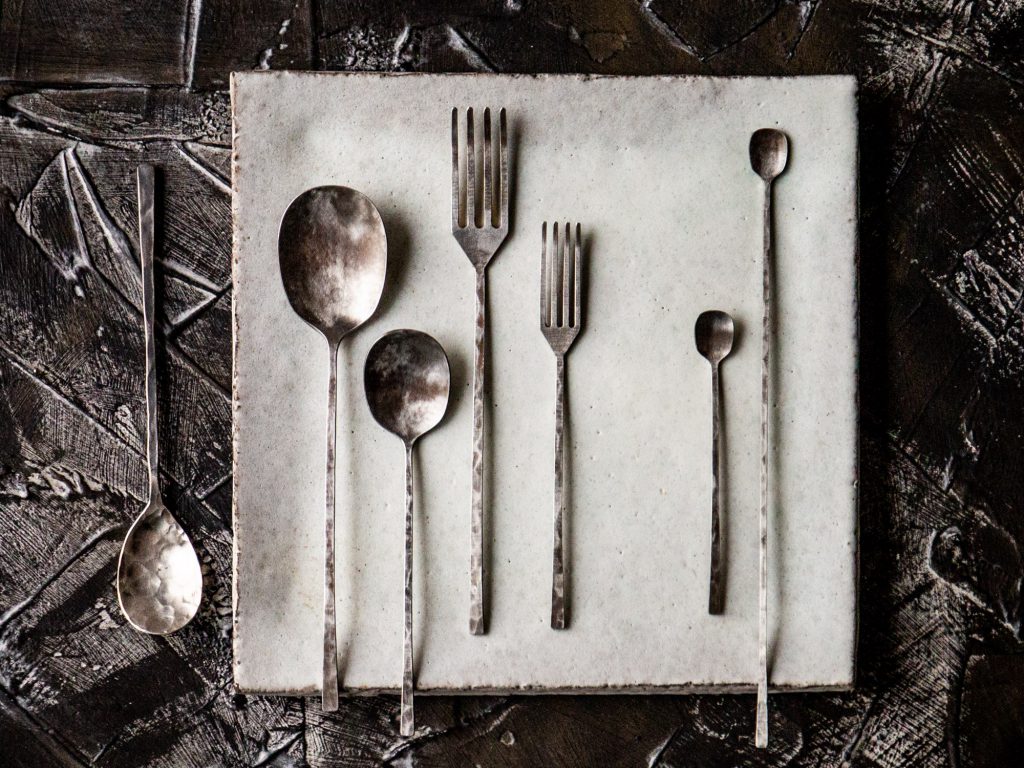 These are newer designs by the same artist.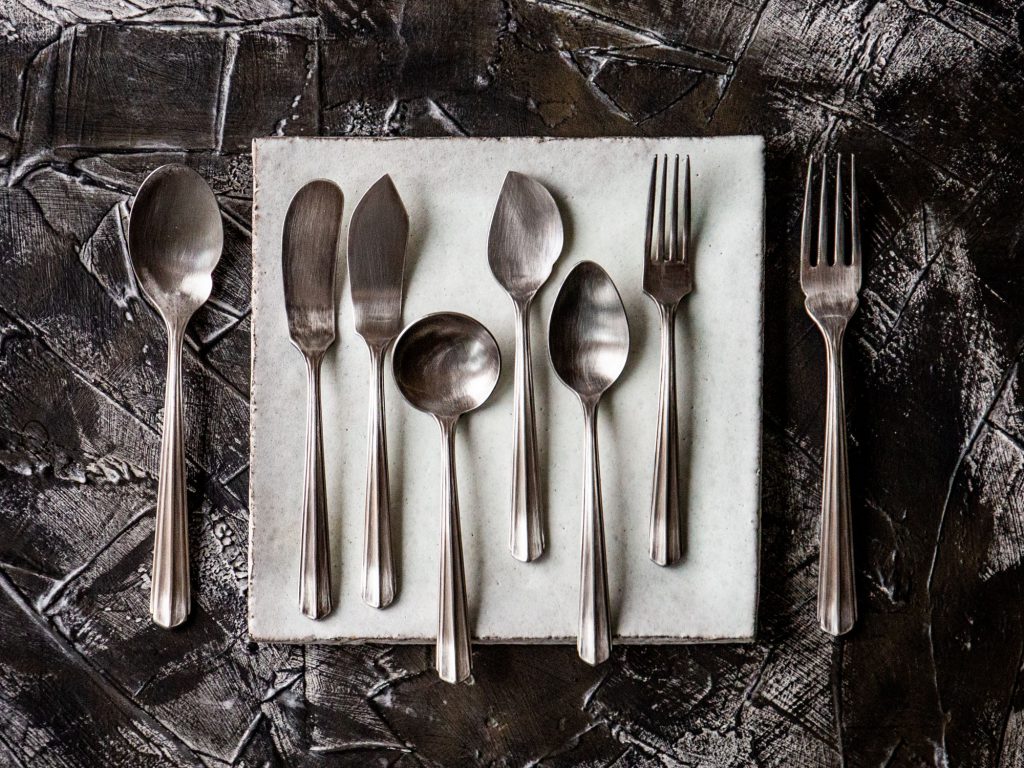 Almost all of these golden pieces are from Japan, one is from Ikea.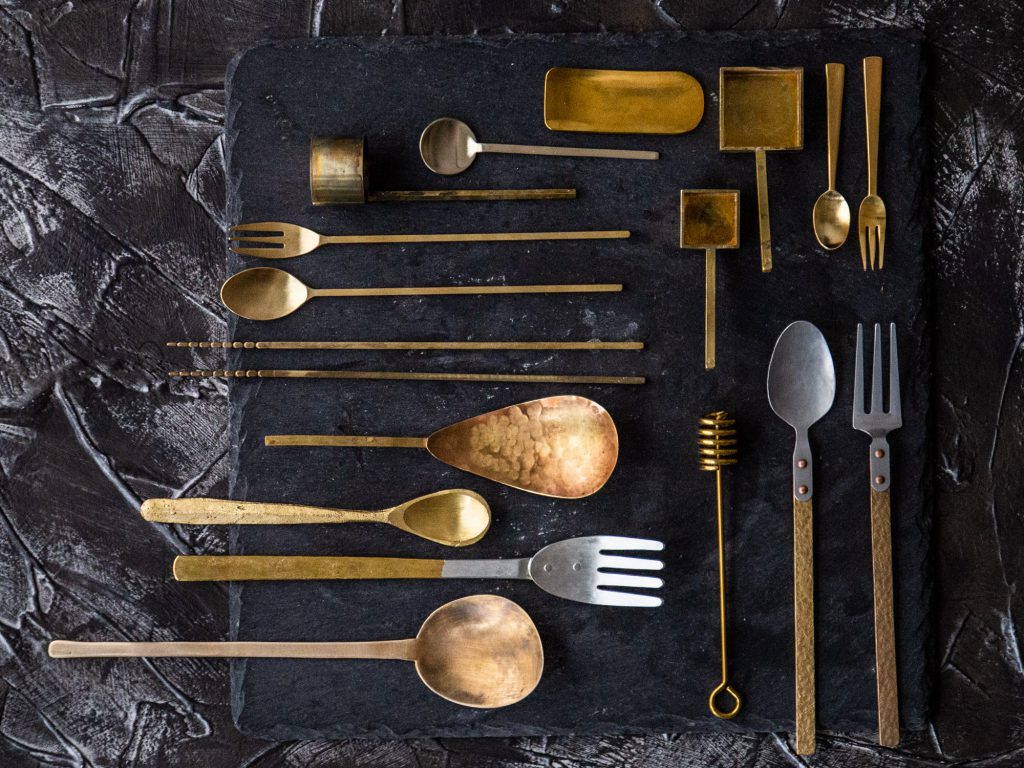 I don't know about those. All of them felt like a good Idea. Now my husband uses them for his food pics.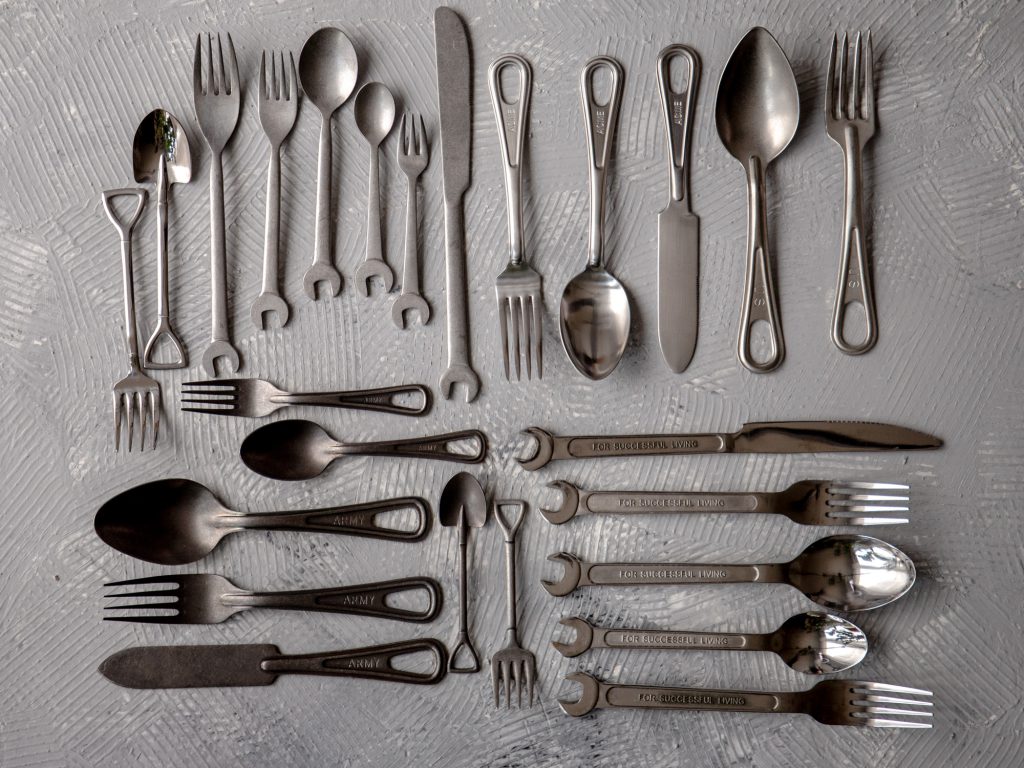 White enamel pieces. Love them. Half from Europe, half from Japan.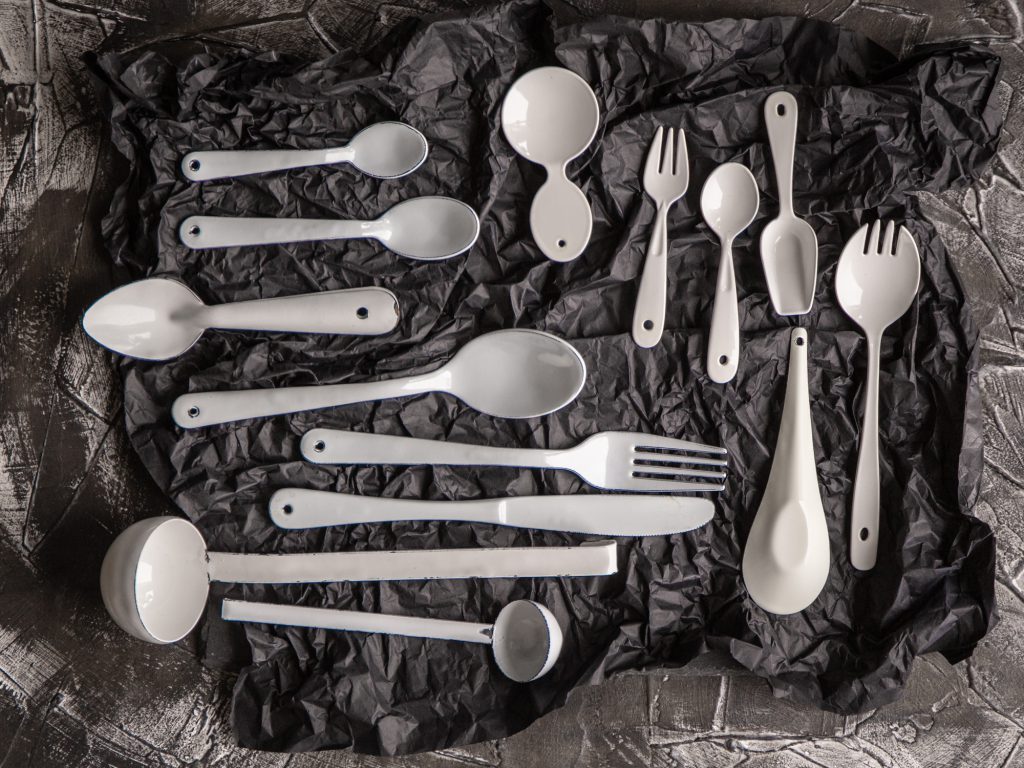 Share with your friends! They love what you love!
Subscribe to the newsletter!