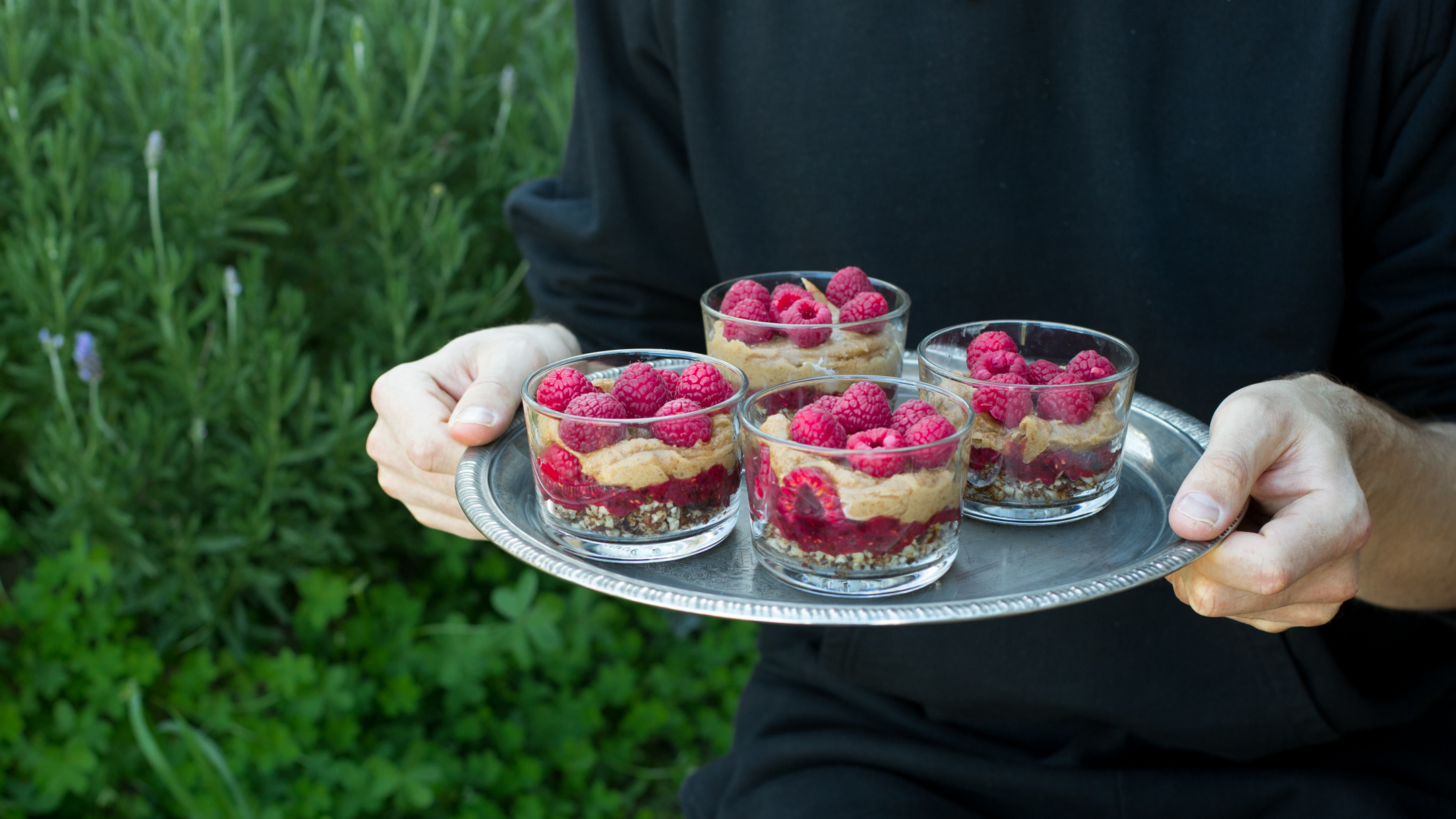 Raspberry no-bake cakes
Combine using a food processor into a crumbly mixture.
Puree using a blender till jam-like consistency.
Gently transfer the layers into flat glasses. Decorate with raspberries.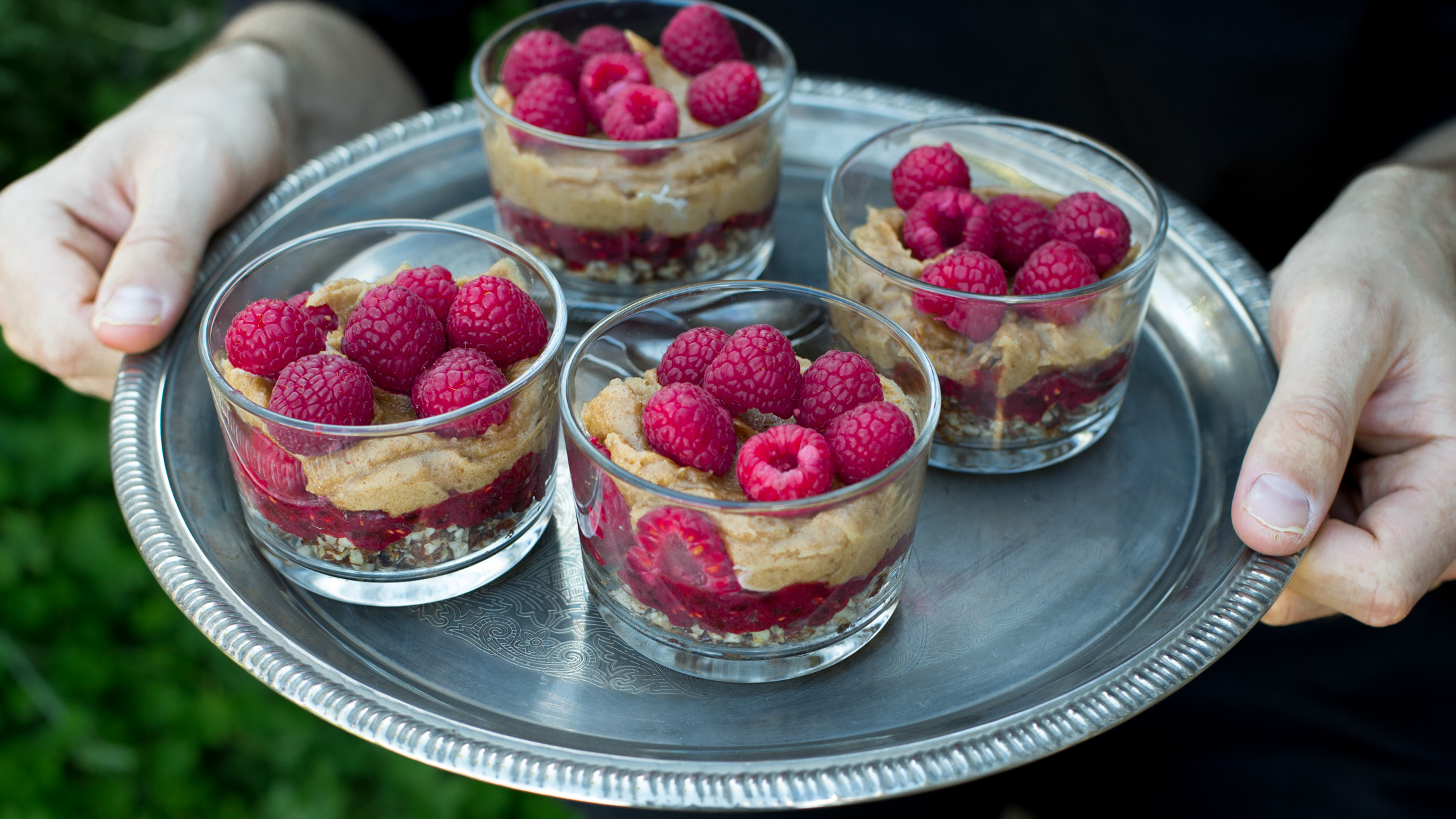 My Blender and fav Jars
I love the Blendtec blender for its powerful but dull blades. It is easy to clean and it is safe. The big jar is perfect for smoothies, soups, puddings. The twisted jars are perfect for dry ingredients for making raw breads, cakes and crackers. I've used it for half a year now and am pretty happy with the results. There are some shortcoming like with every other appliance, but compared to all the other blenders I've tried so far, it's the best for me at the moment.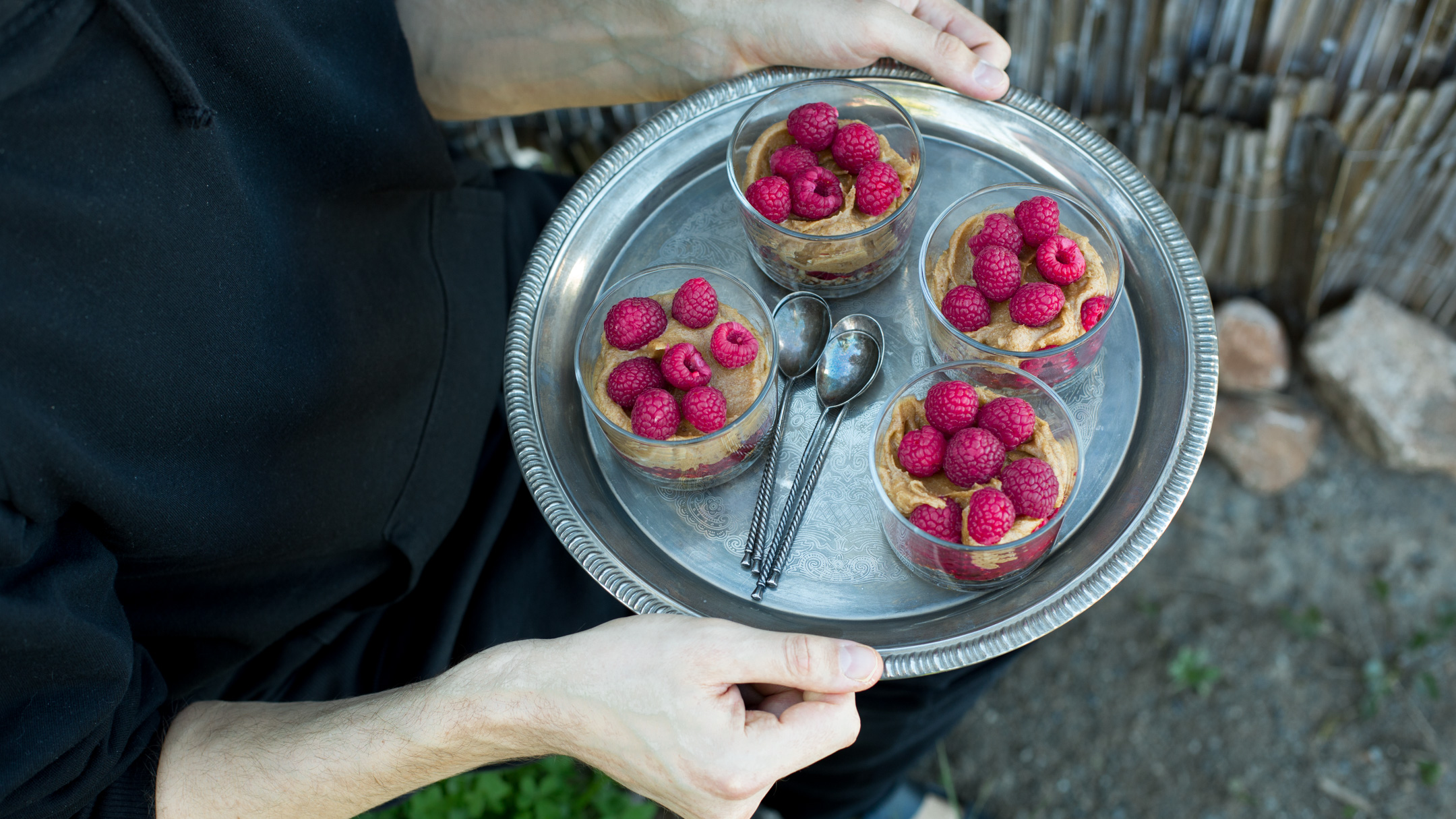 Subscribe and get your vegan meal prep cook book for free!
I just sent your book to your inbox!
Amazing Falafel Salad
Rawesome Cheesecakes
Great Raw Burgers
Delicious Bolognese with raw Parmesan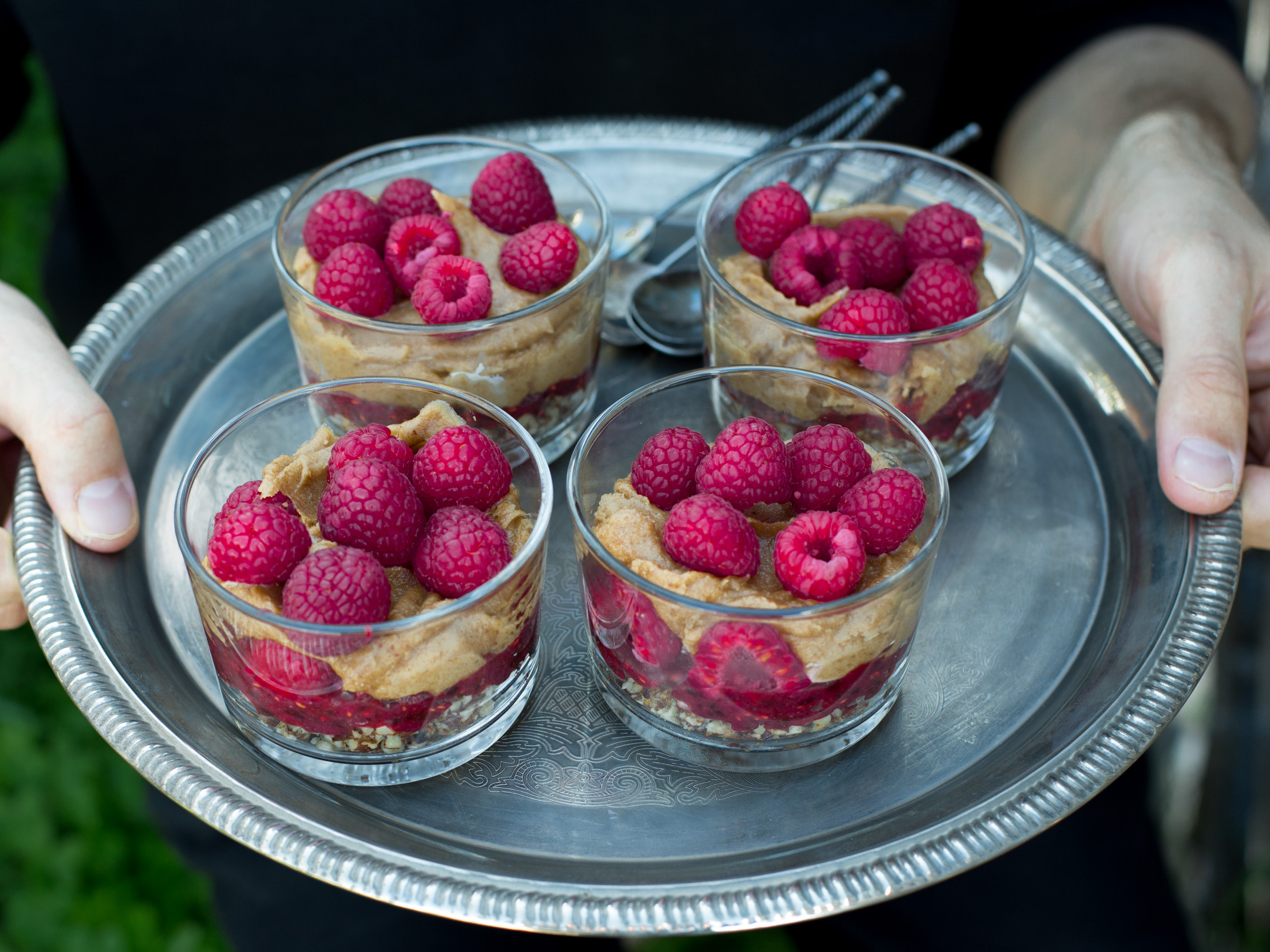 A good blender is simply irreplaceable.
Dehydrator turns fruit into delicious healthy treats.
If you like veggie noodles, you should get a spiralizer.