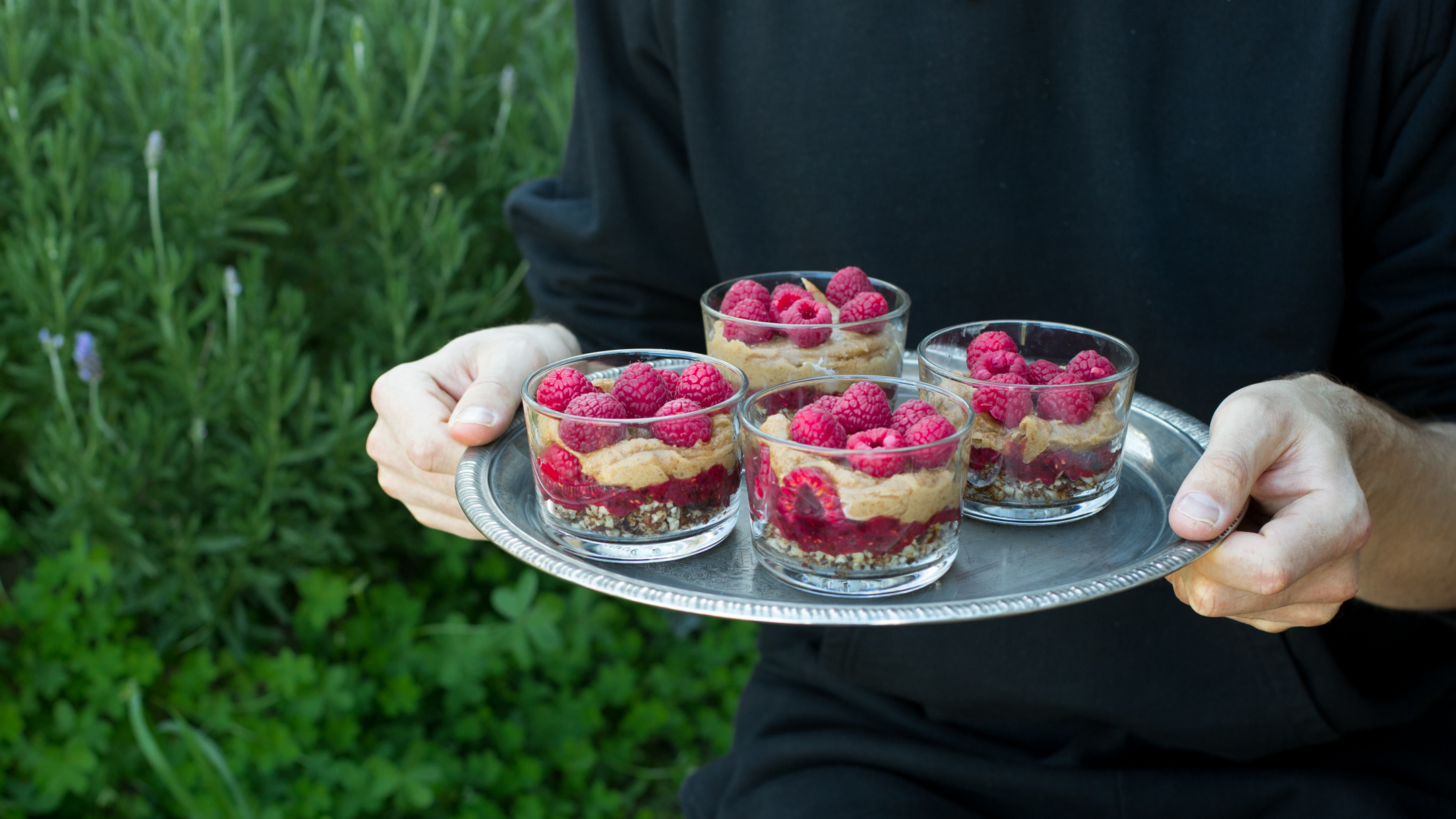 Raspberry no-bake cakes
Combine using a food processor into a crumbly mixture.
Puree using a blender till jam-like consistency.
Gently transfer the layers into flat glasses. Decorate with raspberries.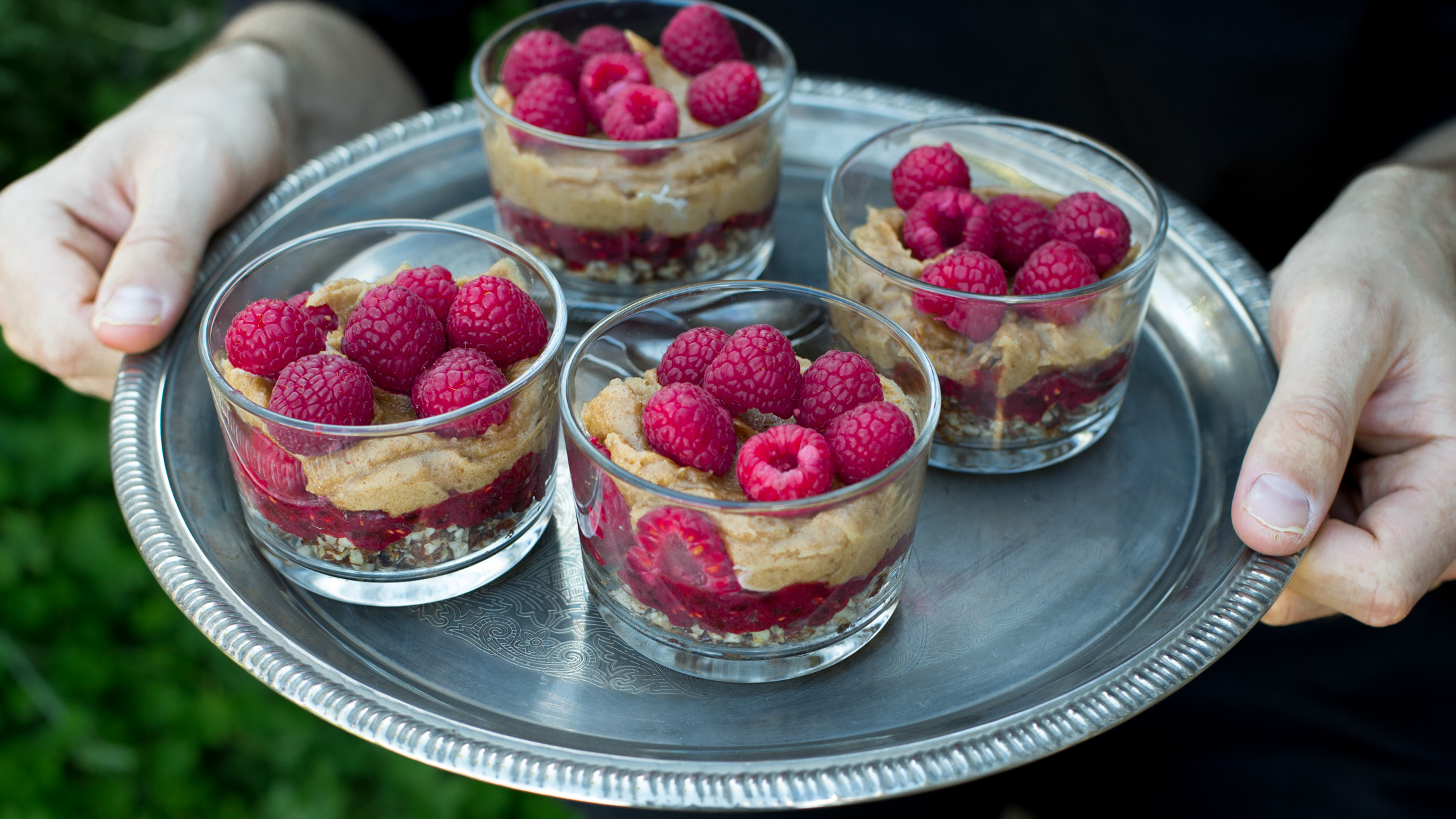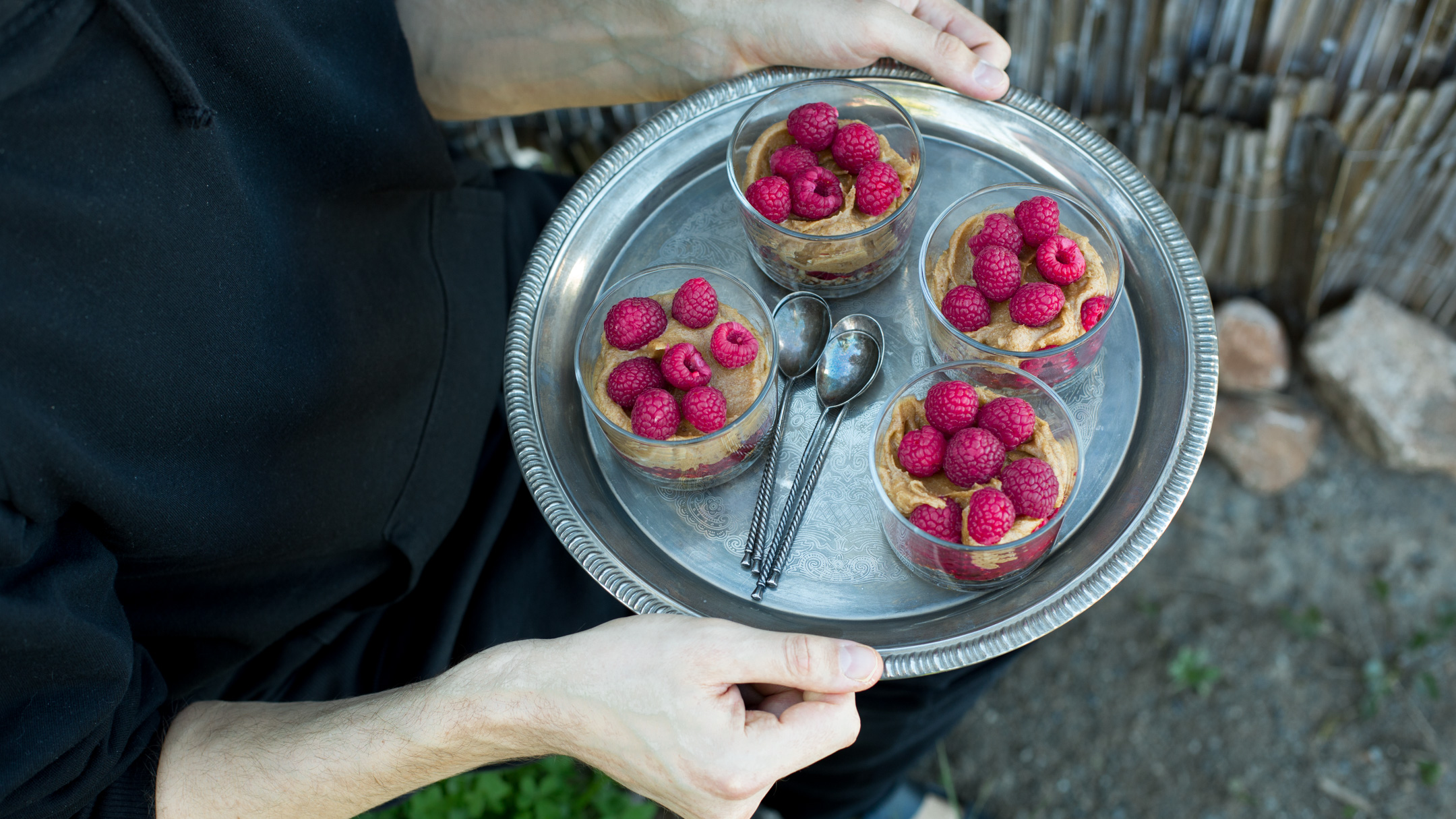 Subscribe to the newsletter!
Amazing Falafel Salad
Rawesome Cheesecakes
Great Raw Burgers
Delicious Bolognese with raw Parmesan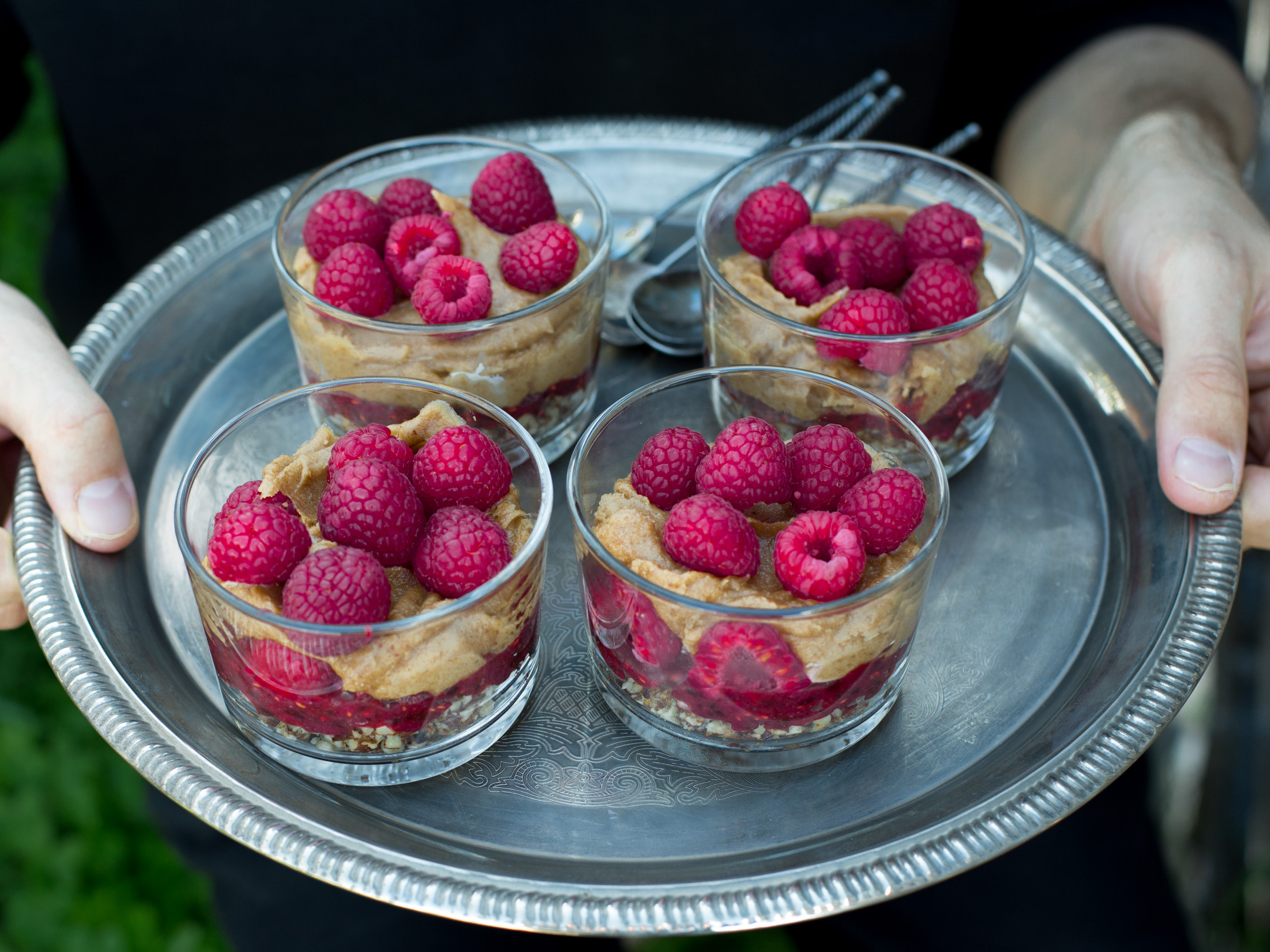 A good blender is simply irreplaceable.
Dehydrator turns fruit into delicious healthy treats.
If you like veggie noodles, you should get a spiralizer.