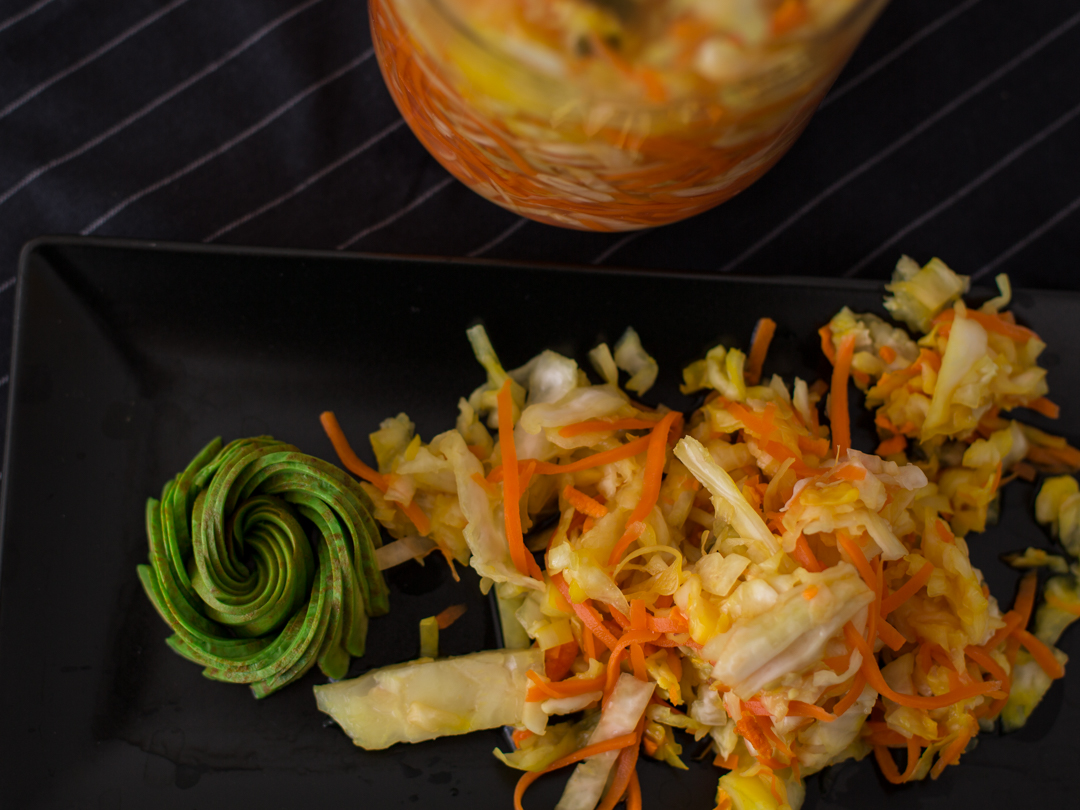 Karrotensauerkraut
Manche mögen Karotten mehr als den Kohl. Mein mann zum Beispiel. Karotten allein fermentieren finde ich nicht so gut, aber mit Kohl gemischt werden diese schön lecker, haben einen mild-eingelegten Geschmack, sind weicher als frische Karotten und schmecken super mit etwas Avocado.
Karotten schneiden
man kann Karotten mit dem Messer dünn schneiden in Scheiben oder Stifte, amn kann diese aber auch reiben oder mit dem Julienneschneider oder Spiralschneider in dünne Streifen schneiden.
Wenig Salz
Hier reicht auch eine kleine Salzmenge aus. Man kann natürlich auch etwas mehr salz verwenden, je nach Geschmack.
Teile diesen Post mit Freunden! Was dir gefällt, wird allen gefallen!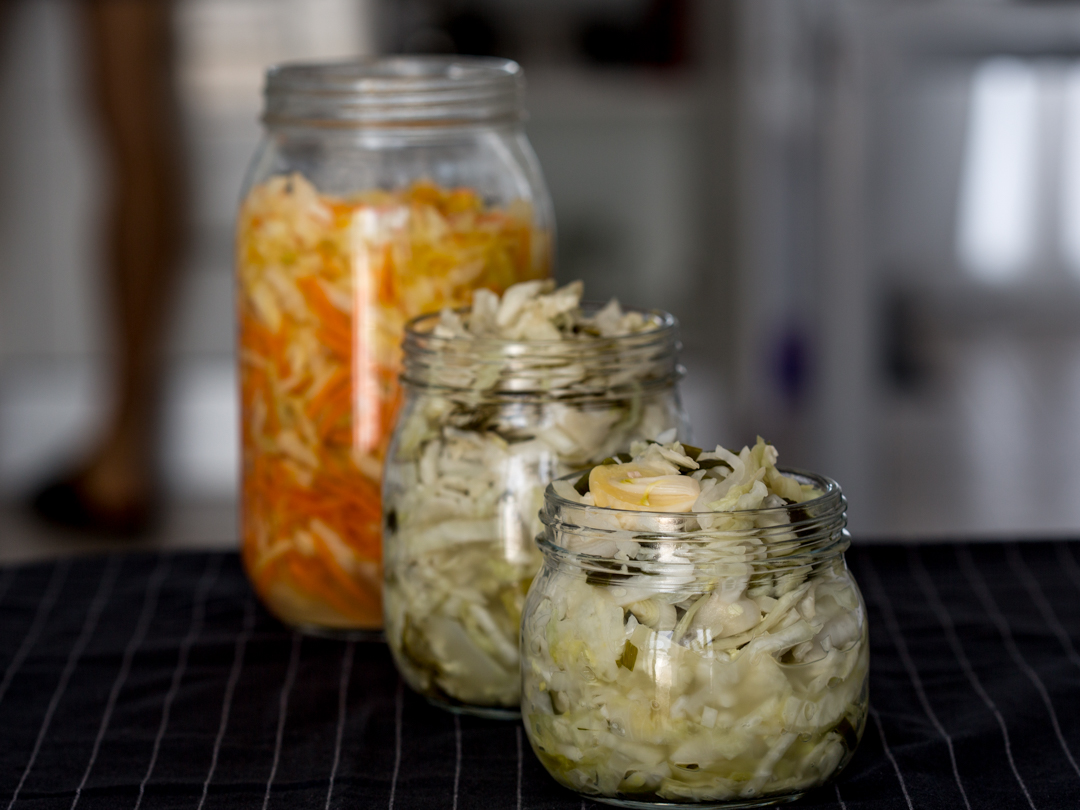 Sauerkraut mit Karotten
Sauerkraut
, grob geschnitten
Karotten
, in Spagetti geschnitten
Alle Zutaten gut kneten und dabei vermischen. In das Glas stopfen. Mit Wasser aufgießen, sodass das Kraut komplett bedeckt ist. Mit einem nicht ganz dichten Schraubdeckel bei Zimmertemperatur aufbewahren. Nach 3 bis 5 Tagen ist das Sauerkraut in der Regel fertig. Danach im Kühlschrank aufbewahren.
Die Karotten schneide ich am liebsten mit den Julienneschneider. Es ist sehr wichtig sauber zu arbeiten. Das Wasser das ich nehme ist immer Trinkwasserqualität. Es sollte keinen Chlor haben.
Andere Sauerkraut-Rezepte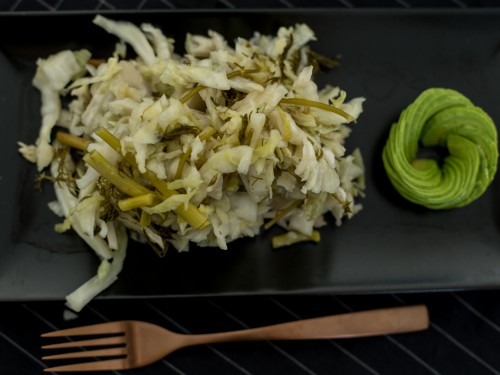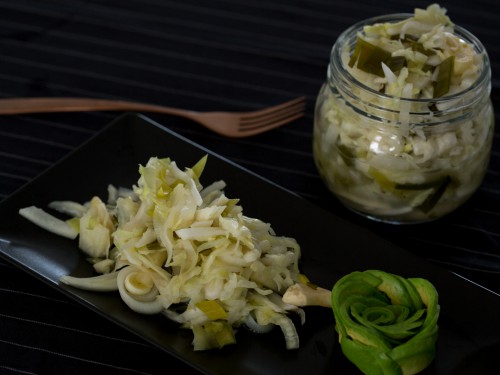 Sauerkraut with the asian twist.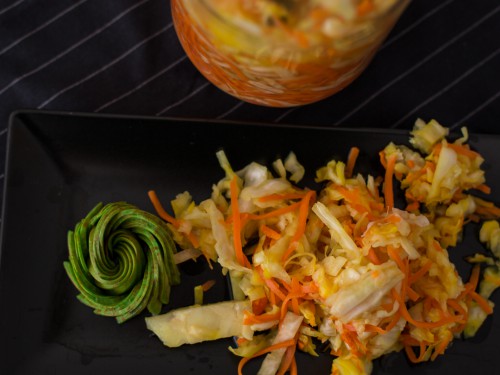 Für alle, die Karotten einlegen wollen.
Hol dir meine neuesten Bücher
---
---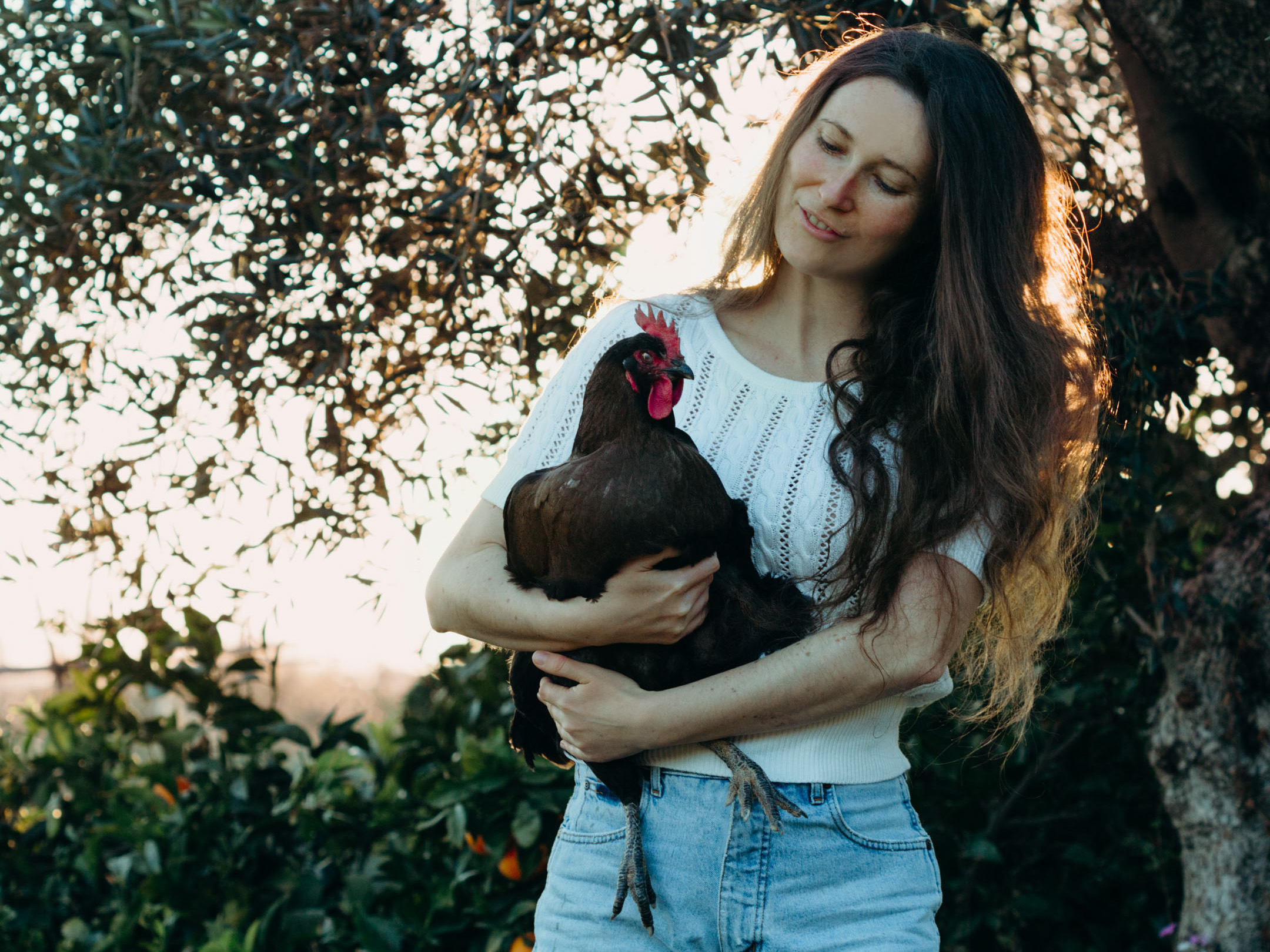 Einfach gut Essen
Beim Essen sind mir ethische und gesundheitliche Aspekte sehr wichtig. Es gibt sehr viel Forschung auf dem Gebiet der Ernährung, ich versuche immer auf dem Laufenden zu bleiben und meine Ernährung optimal zu gestalten.