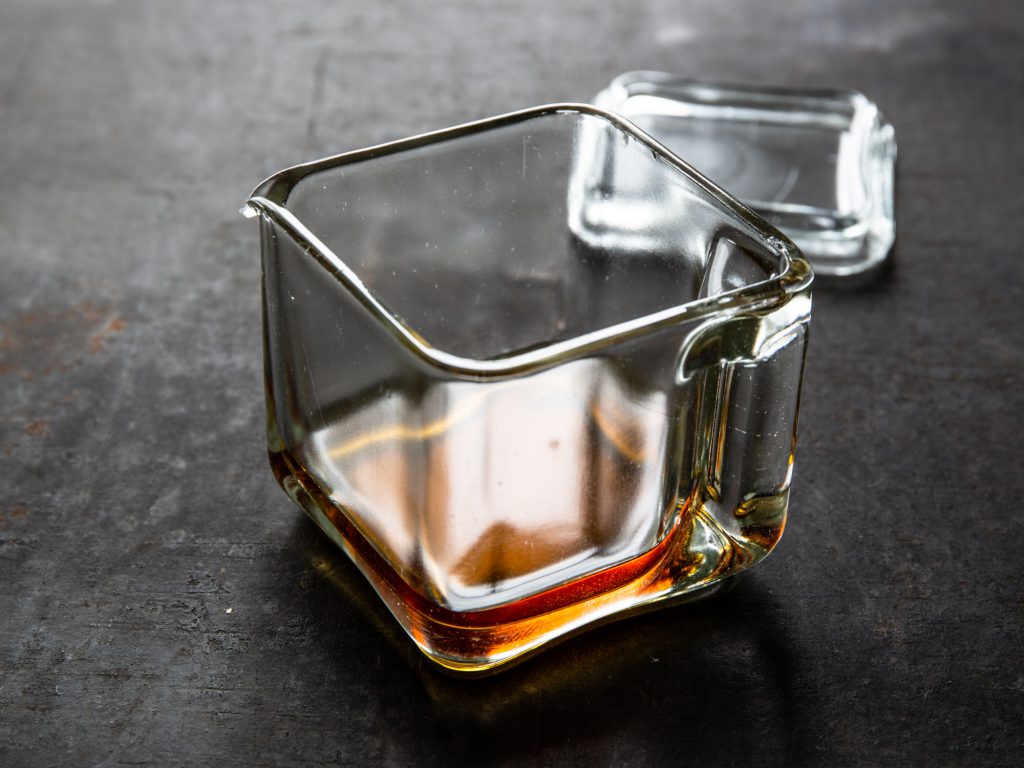 Part of the Kubus Stacking Container Series 193-1950
Produced by Vereinigte Lausitzer Glaswerke German
Designed by Wilhelm Wagenfeld
Wilhelm Wagenfeld studied at the Bauhaus between 1923 and 1925.
Later he went on designing consumer products. At that time, the market screamed for affordable functional factory-made products. The Kubus series turned out to be very popular.
Wagenfeld's Kubus system was mass produced, widely available, and affordable.
The Kubus series consists of modular glass storage containers. Those are made of heat-resistant industrial glass. The containers were mainly used for storing food in the fridge.
The Kubus series consists of seven separate, stackable units of variable sizes and interchangeable lids. The containers can be used either together as a unit or individually as needed.
This work by Wagenfeld exemplifies the Bauhaus idea of utilizing industrial production to deliver well-designed standardized products at affordable prices to the masses.
My collection
I own the small jug you see in the picture above and the biggest container. The jug I found at the flea market for unter 10 € sold by one of the guys who gets whole boxes form "Haushaltsauflösungen". Haushaltsauflösungen ist a German word for selling off everything an elderly person owned after their passing.
Not in production anymore
Unfortunately, the Kubus collection is not produced anymore, which is such a shame. Especially as the Jenaglas, a glassware production company in Germany, still produces some not so amazing products by wagenfeld to this day. They should pick up the production of the Kubus series instead.
The complete Kubus series can still be acquired on ebay for between 700€ and 1500€ in varying quality. Some of the jars or lids are usually chipped as the glassware ist almost 100 years old by now.