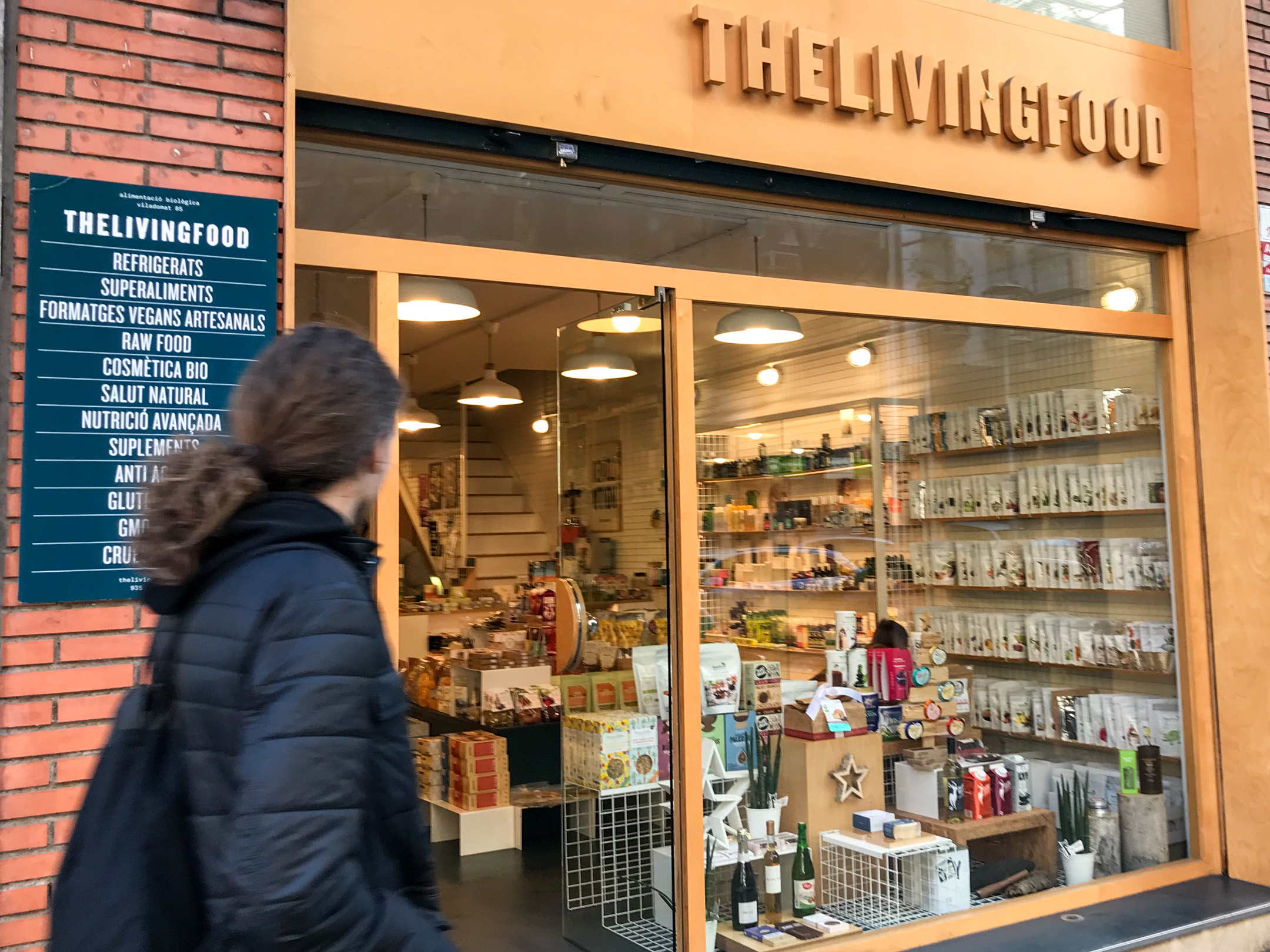 A vegan shop full of amazing organic treats for everyone
The Living Food is one of its kind in Barcelona. You will find artisanal aged vegan cheeses made of cashews and almonds, the best raw cookies from Czech Republic, raw coconut vinegar from the States, raw miso from japan, superfoods and fruit powders from all over the world and lots of local vegan products such as chickpea tempeh. We will focus on the absolute specialty: the cheeses, but the shop offers so much more.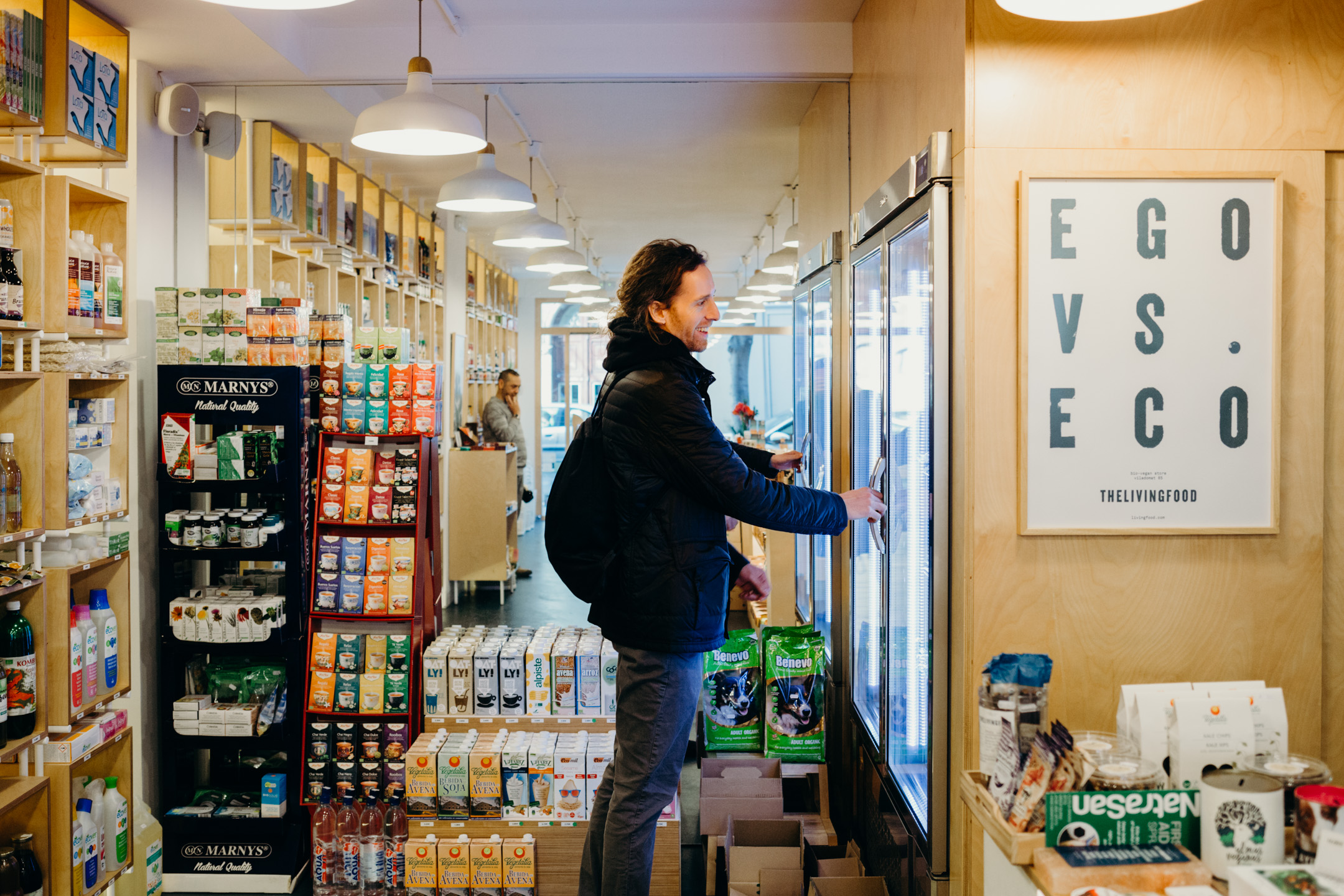 We love the cheeses
The illuminated fridge caught our eye, we immediately realized we are in cheese heaven. We have tried many different raw vegan cheeses before, but the cheeses here sounded spectacular. We tried 7 different cheeses throughout our stay here in Barcelona and have to share them with you guys.