Super excited about this store and can't wait to go back to Spice Box Organics to get the fermented cashew cheese tomorrow.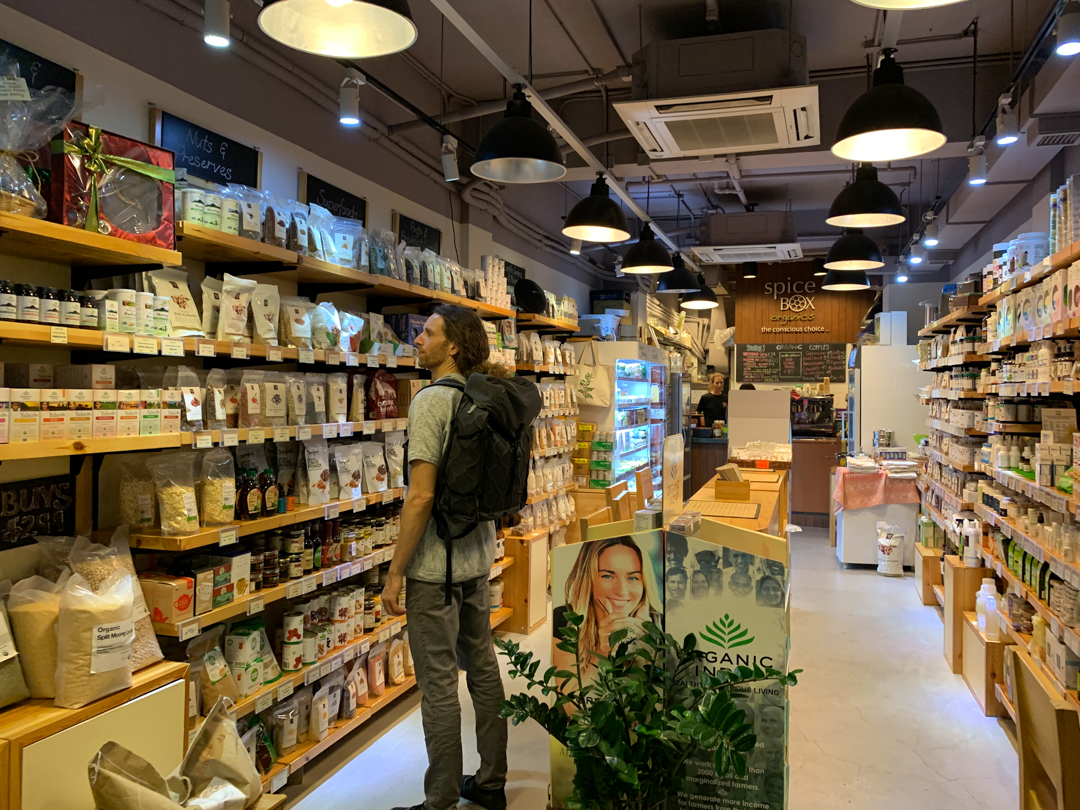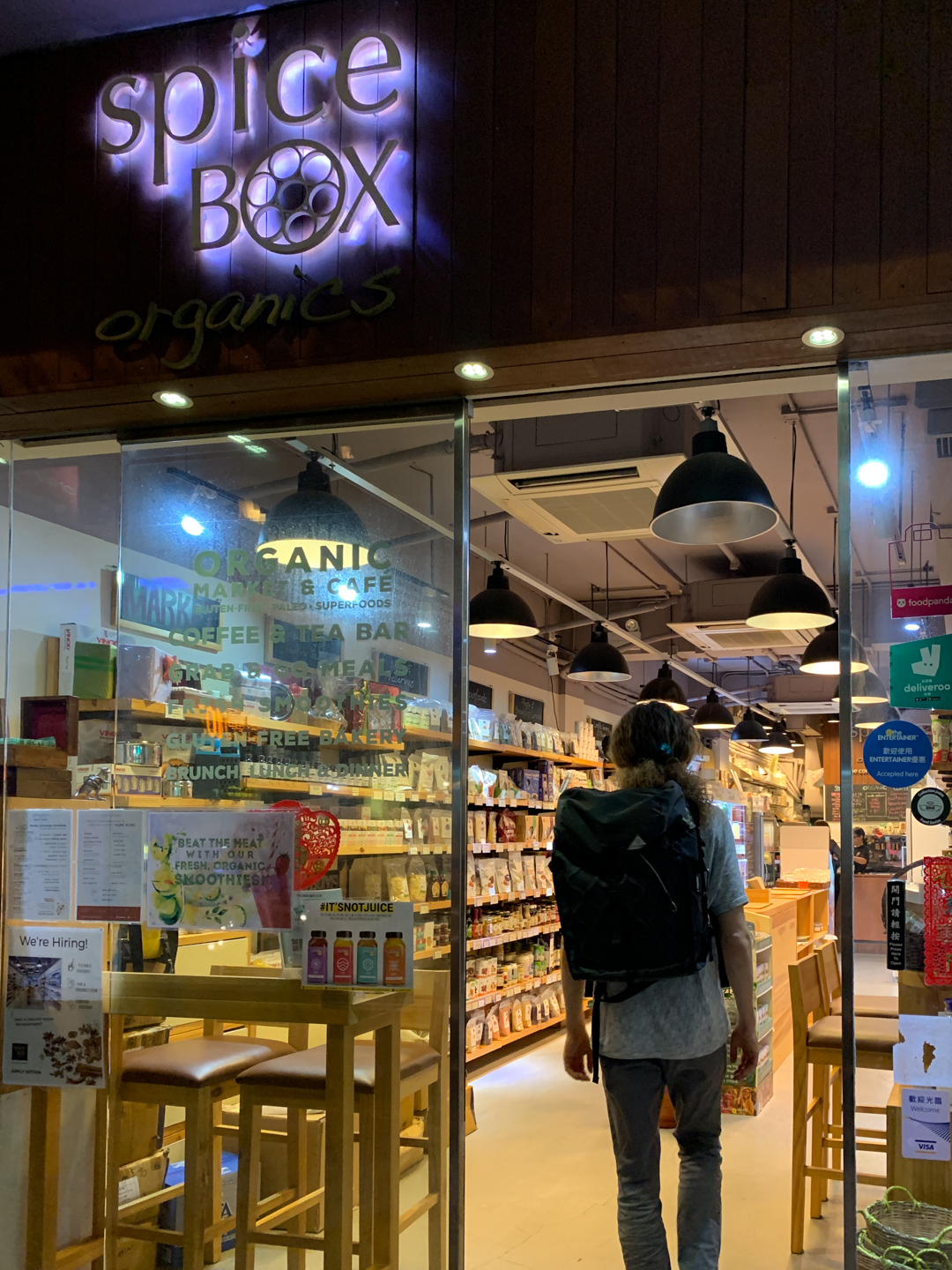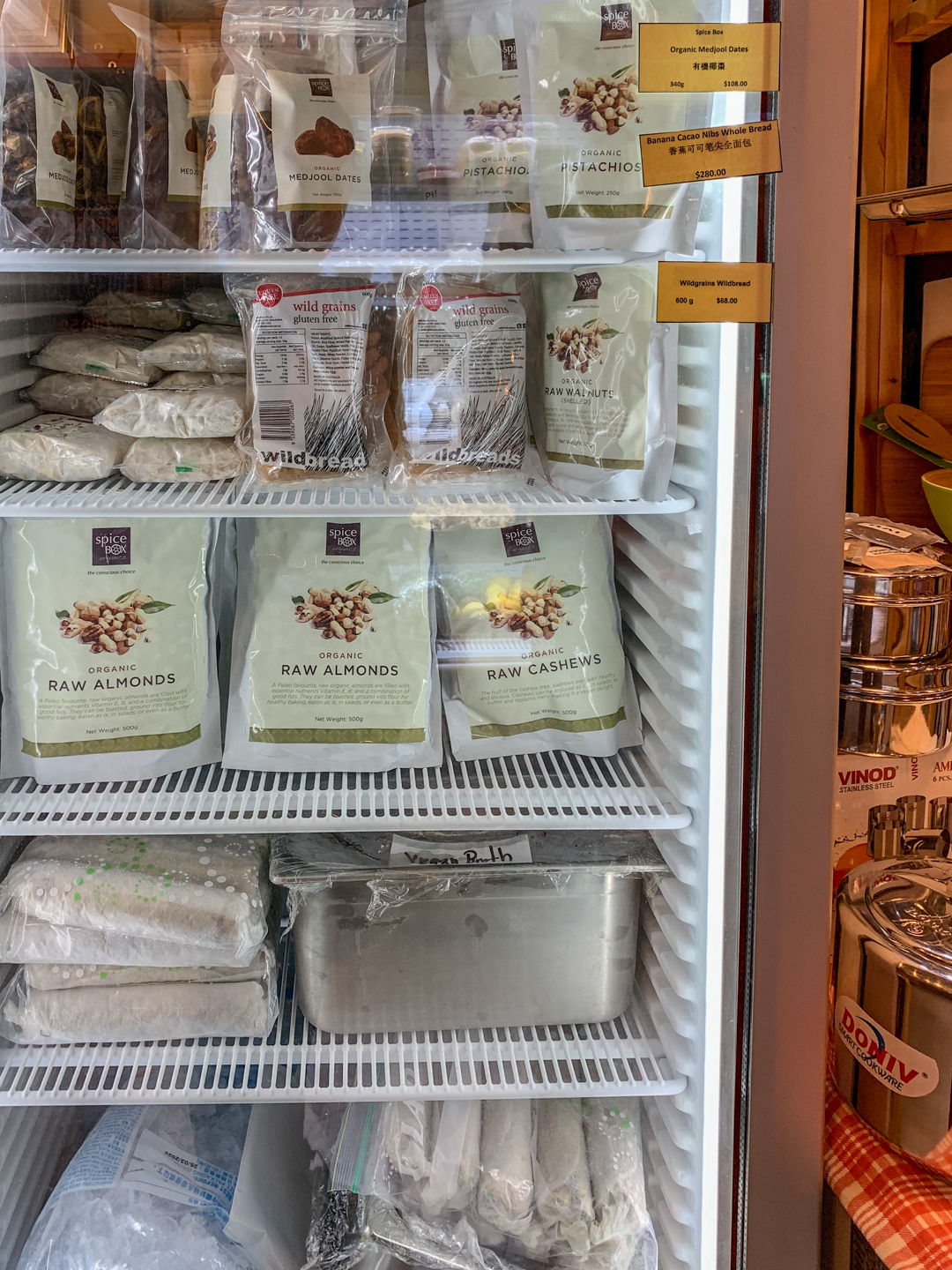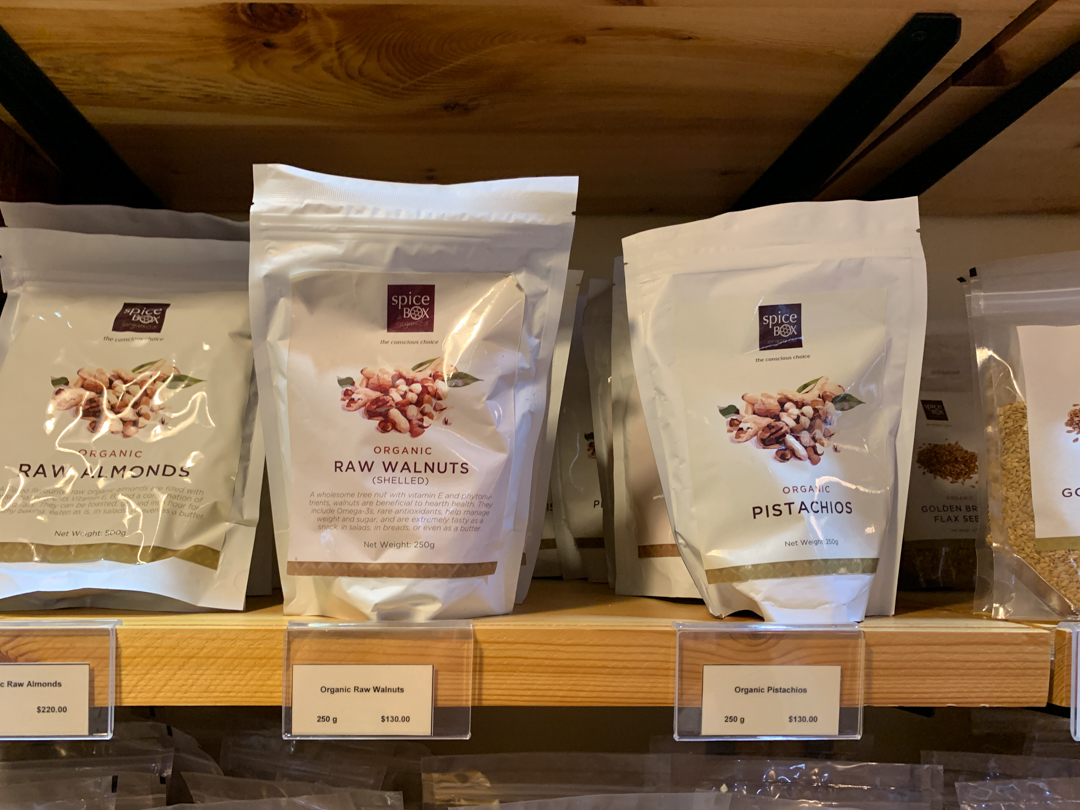 Spice box has a great selection of organic raw nuts.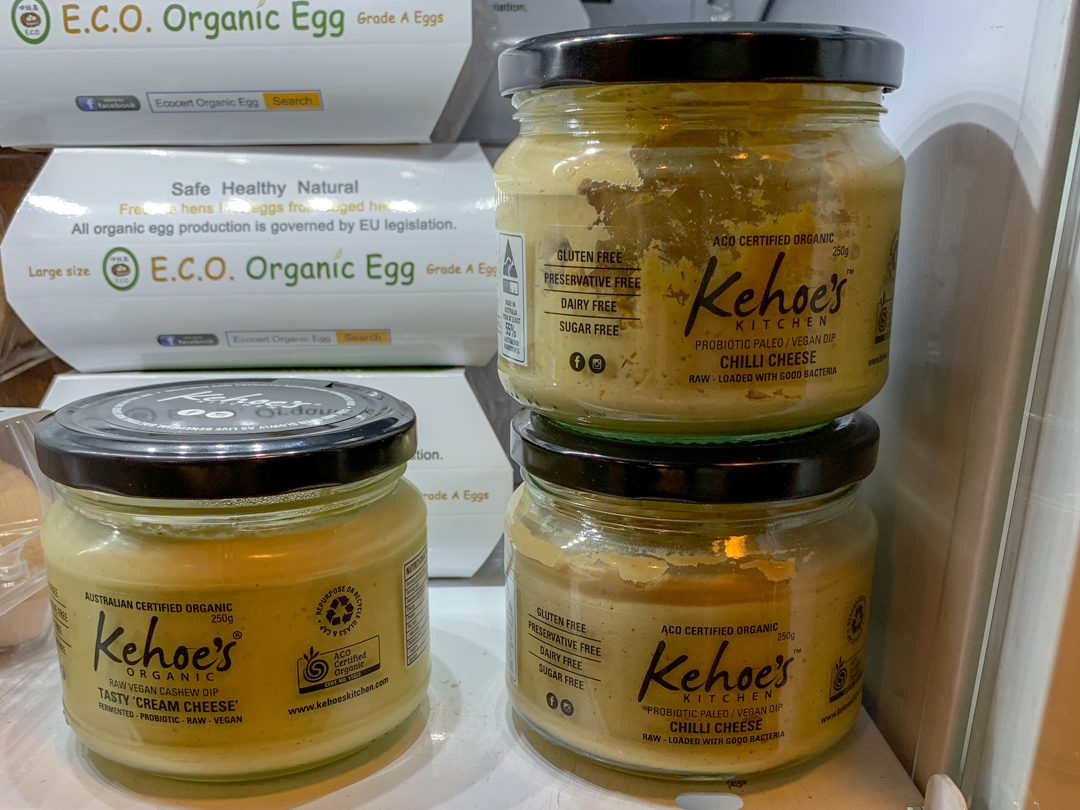 The cashew cheese is raw vegan and organic and was around 100 HKD a jar.
The organic spices section at Spice Box Organics is amazing.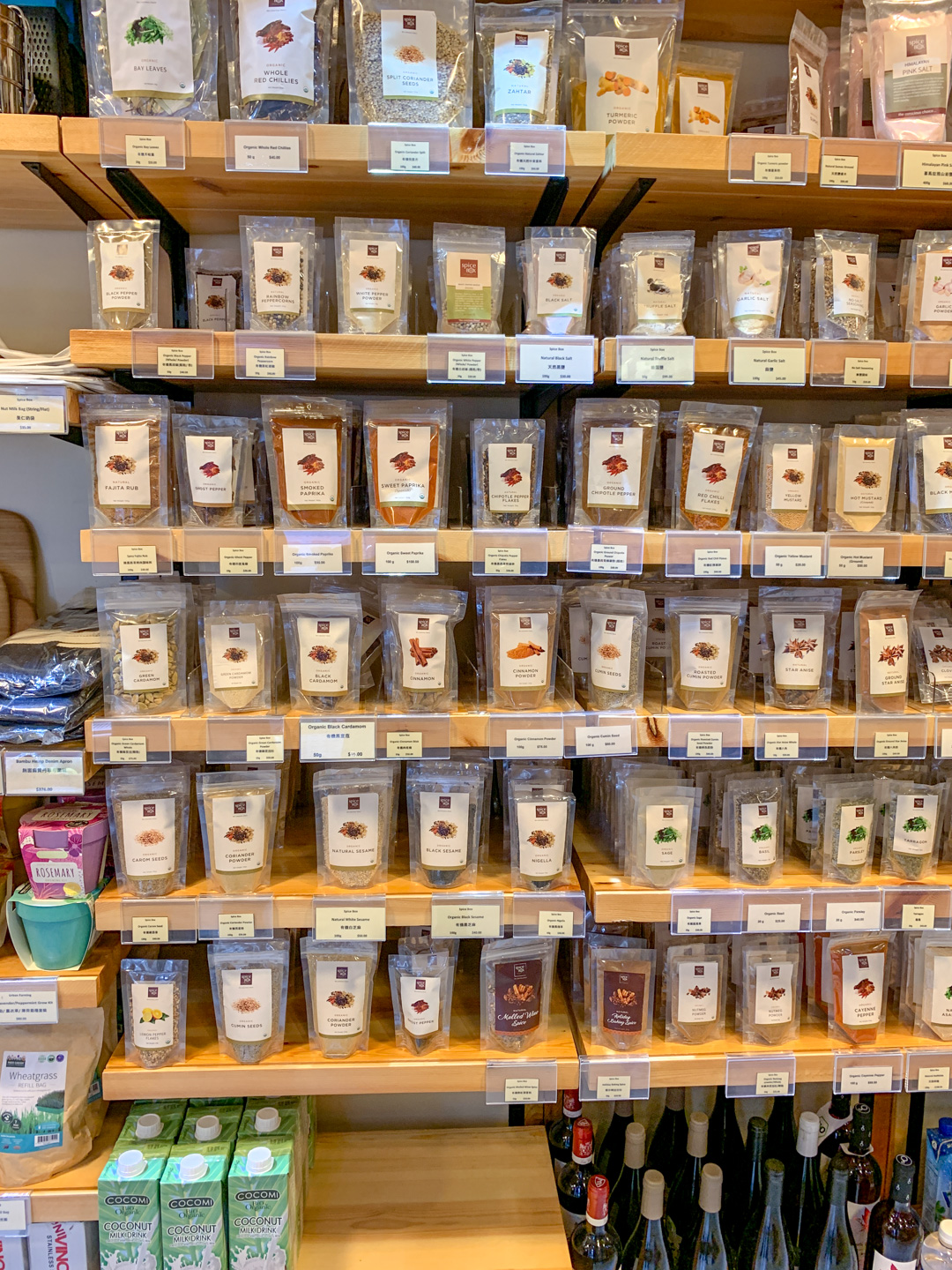 Organic sweet potatoes and pumpkin. Medium sized carrots not in picture were around 10 HKD each.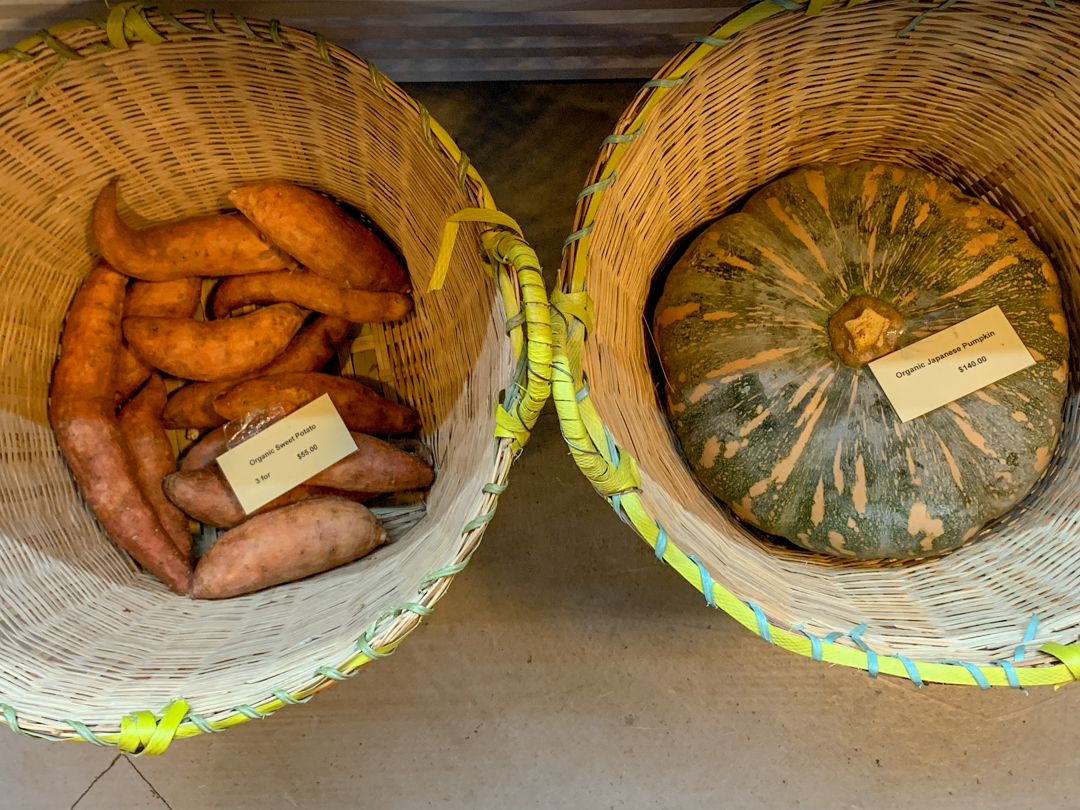 The sauerkraut was organic and pricy.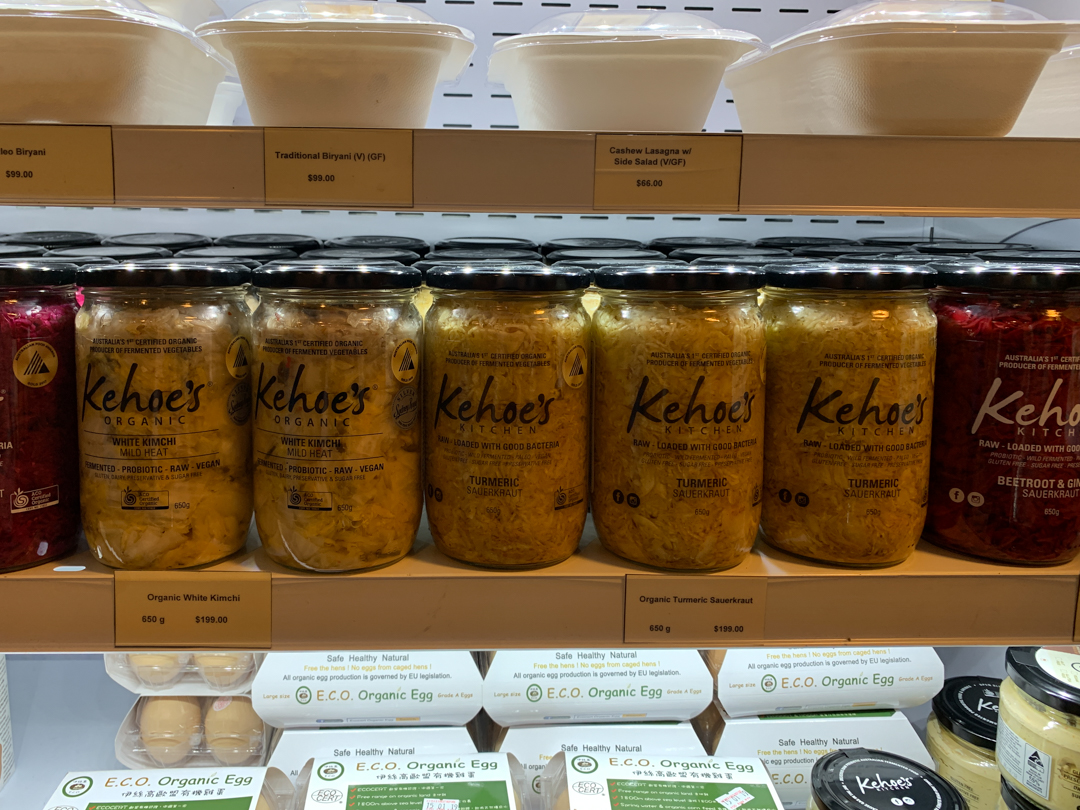 Organic cinnamon and cocoa powder. They also had organic cacao butter.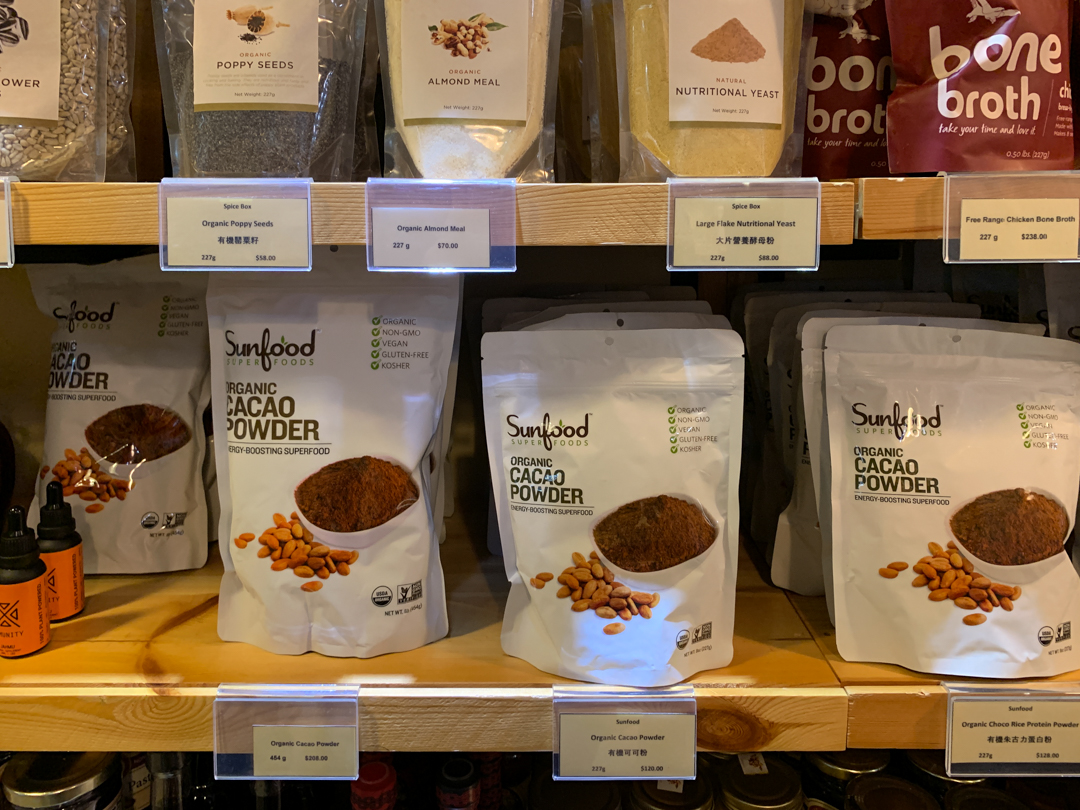 Organic beans, chickpeas, lentils at Spice Box Organics.