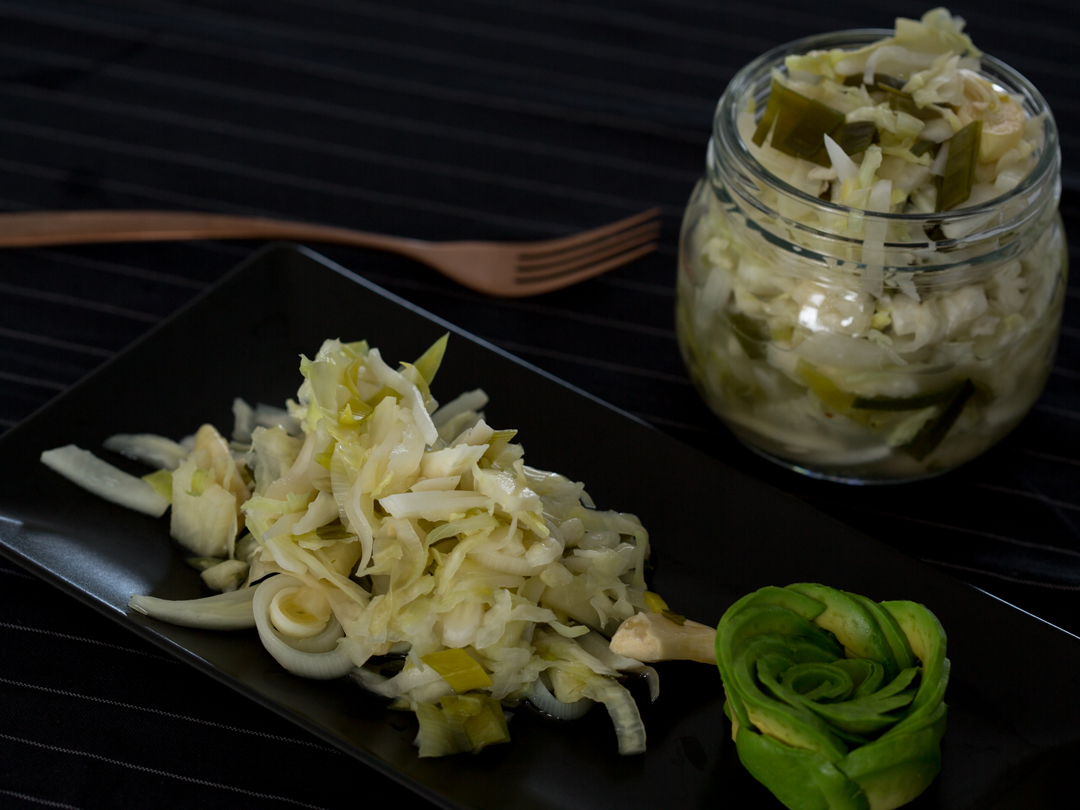 What is kimchi
Kimchi is a traditional korean dish made with chinese cabbage, leek, garlic and ginger along with many other ingredients such as veggies, spicy paprika and more.
White kimchi
Most kimchi is dark orange from added gochutgaru (chili powder). I like white kimchi way better so my cabbage kimchi will be white.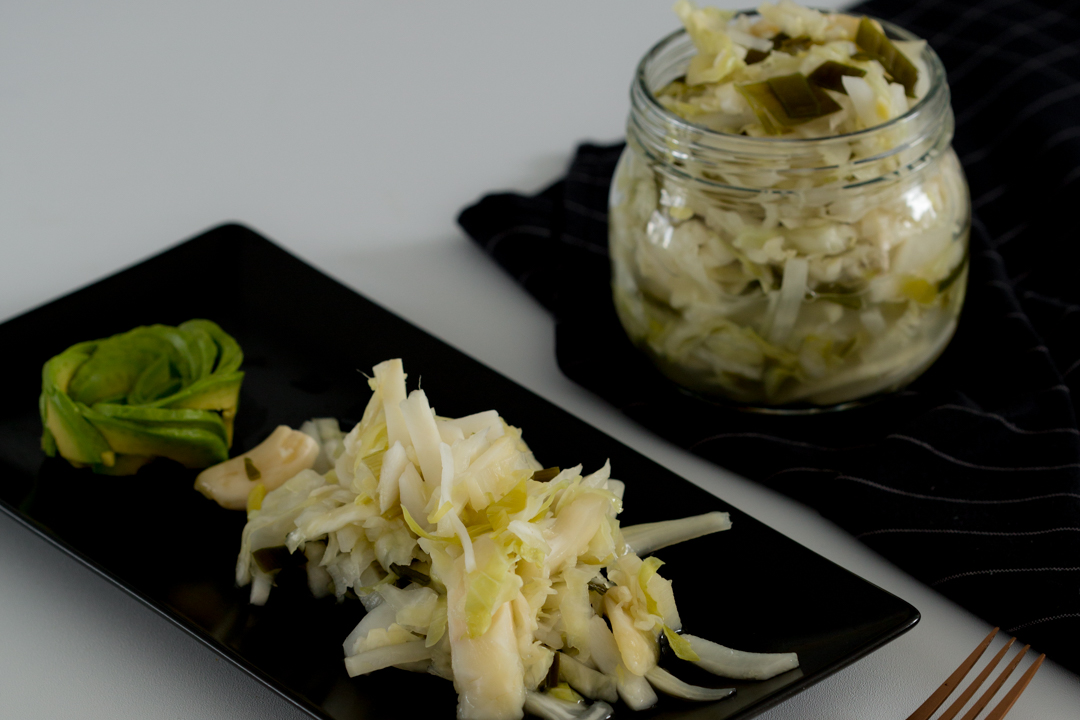 Kimchi style sauerkraut
daikon reddish
, cut into mash sticks
Combine the ingredients massaging them for a minute. Place into a glass jar and fill the jar up with water so the water covers the cabbage. Leave at room temperature covered with a not too tight lid for 3-5 days. Check on your sauerkraut, when fermented to your liking, keep it in the fridge.
Make sure to clean everything properly. The water should be pure, chlorine-free. The salt I use has no additives, just pure sea salt or himalayan salt.
Let make a different recipe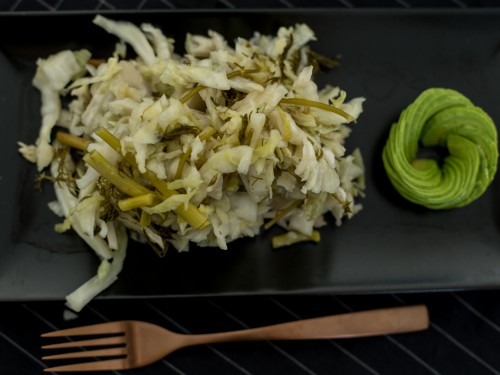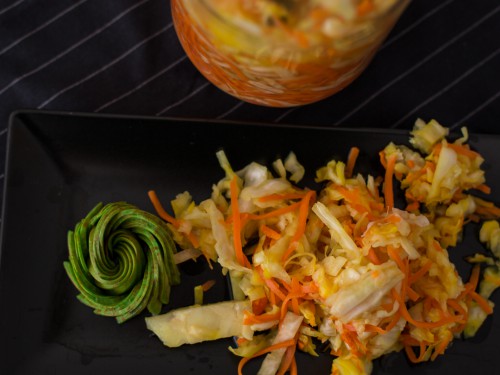 Pickled carrots for carrot lovers.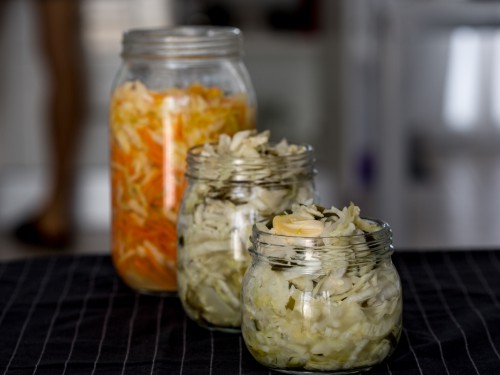 I can't live without sauerkraut. It adds the flavour and textures that lacks in our raw food diet otherwise.