There are some very expensive fruits in Japan. Some looked like they would make a perfect present. Most looked like they are about to destroy the environment with all the plastic packaging. We took photos of all the special foods we came across while visiting Tokyo. 100 Yen were about $1. I don't want to be disrespectful to the Japanese culture of gifting expensive special beautifully packaged fruits. From mine point of view, some of it is just very very unusual and eye-catching.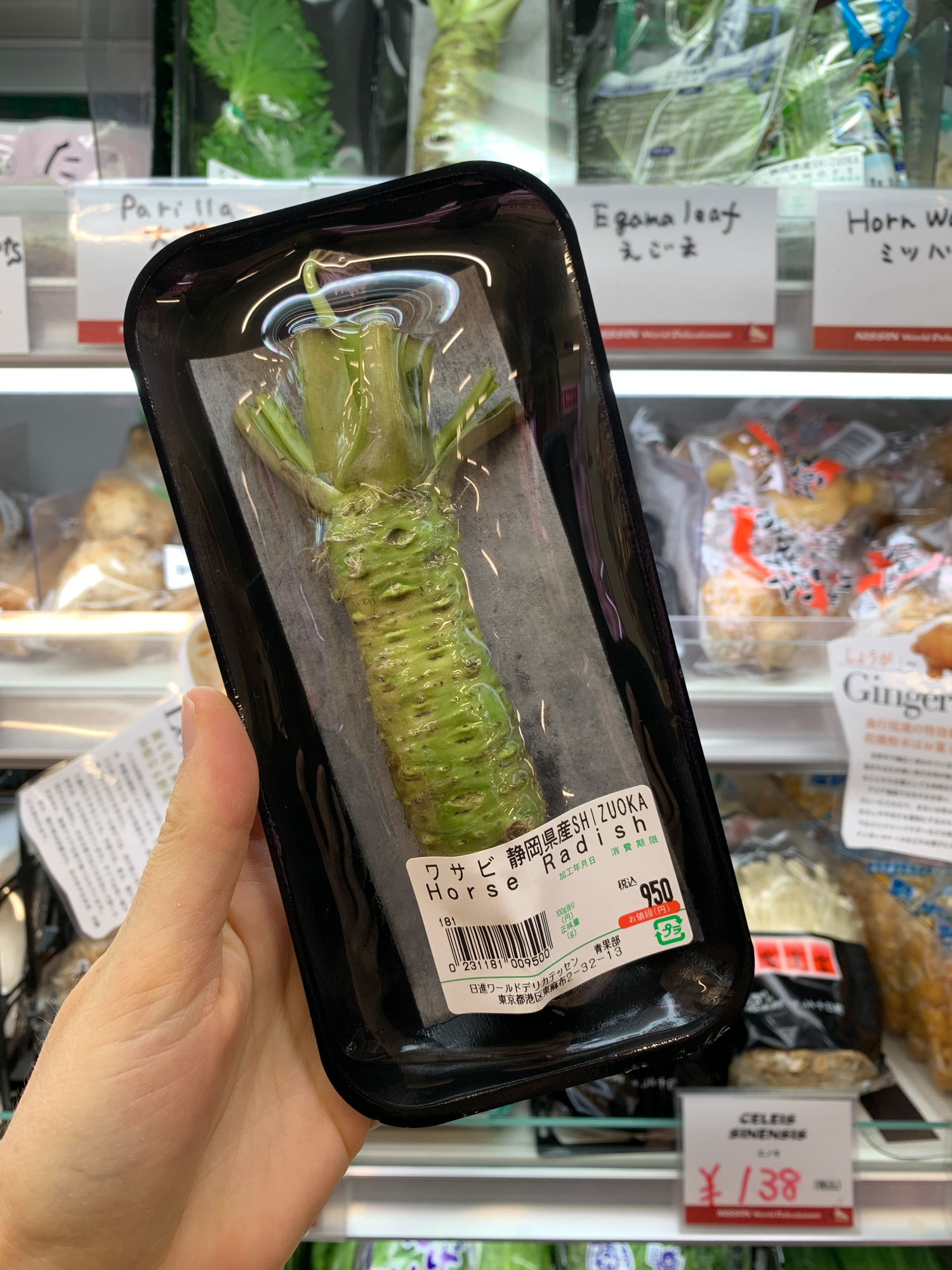 Wasabi found at a supermarket.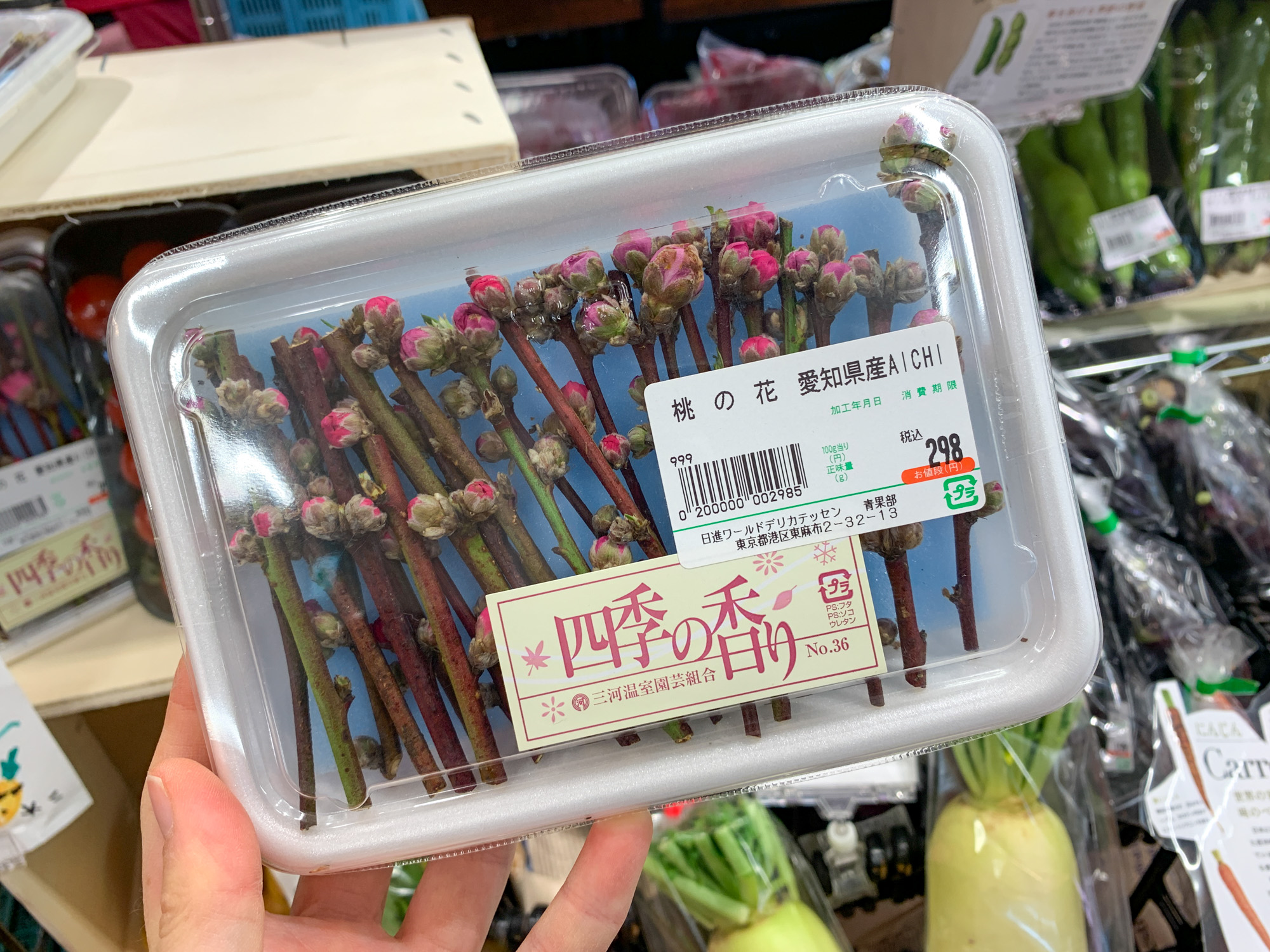 Cherry blossoms for decorating desserts and cute dishes?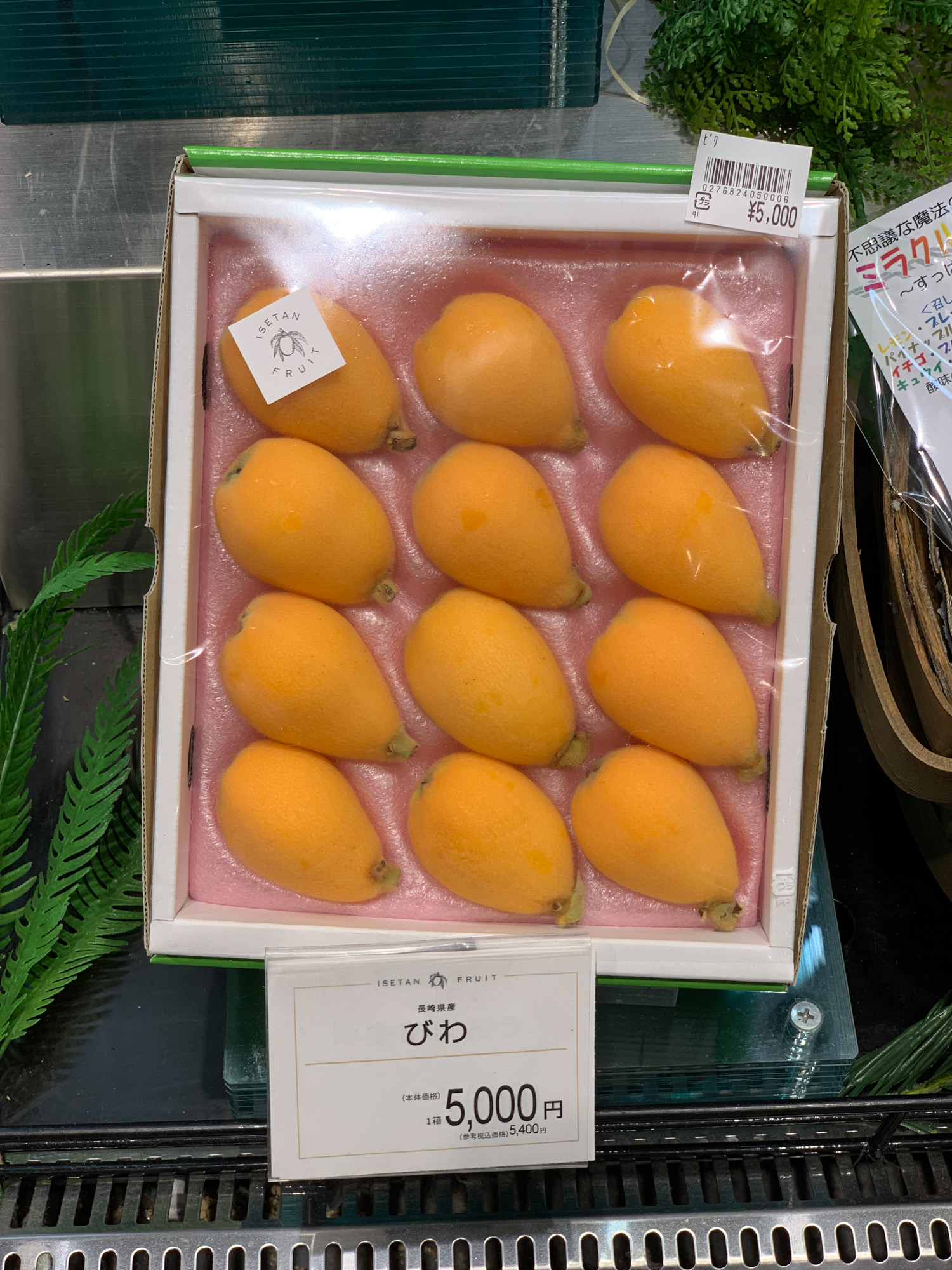 The perfect medlar.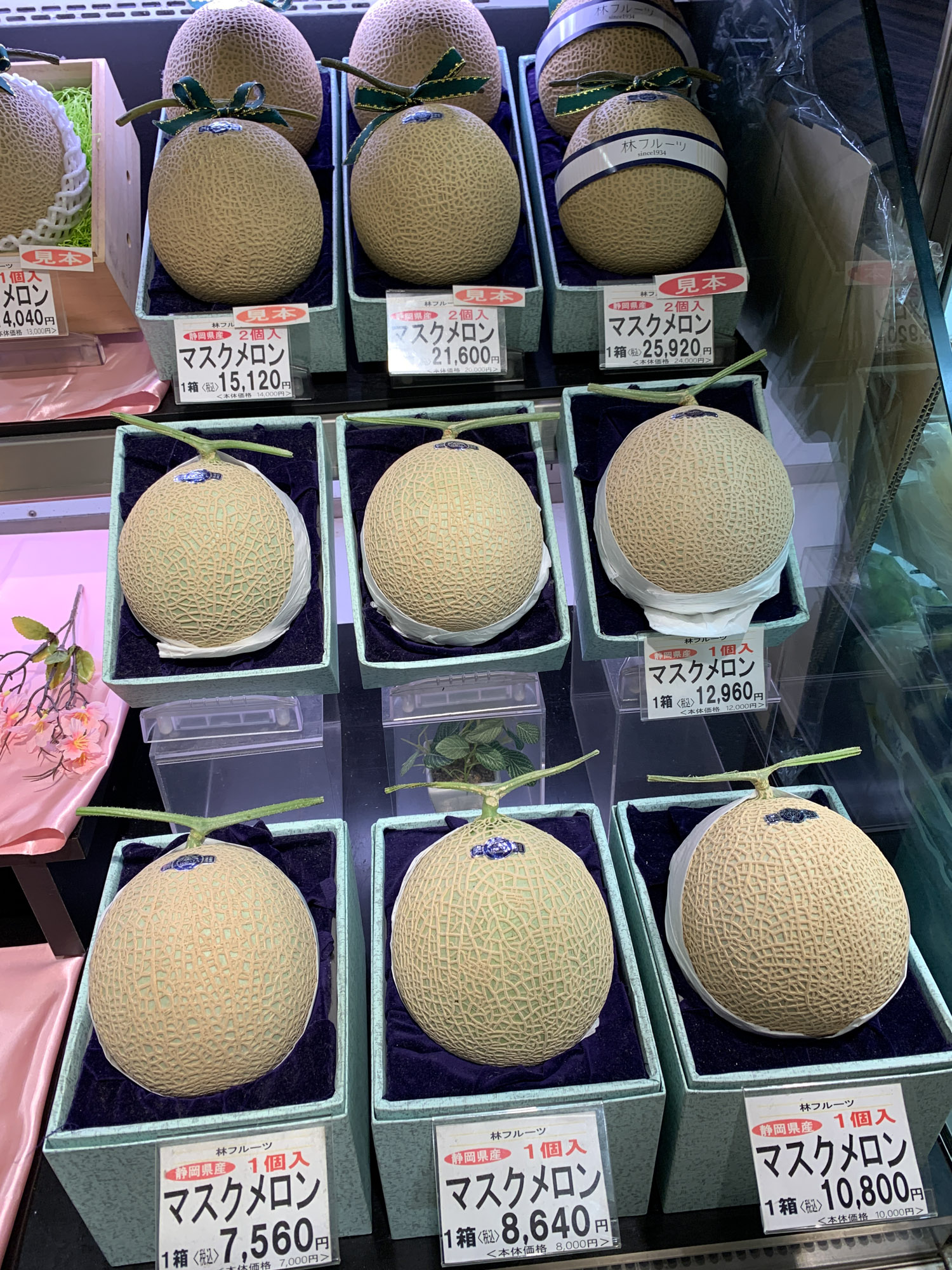 No words.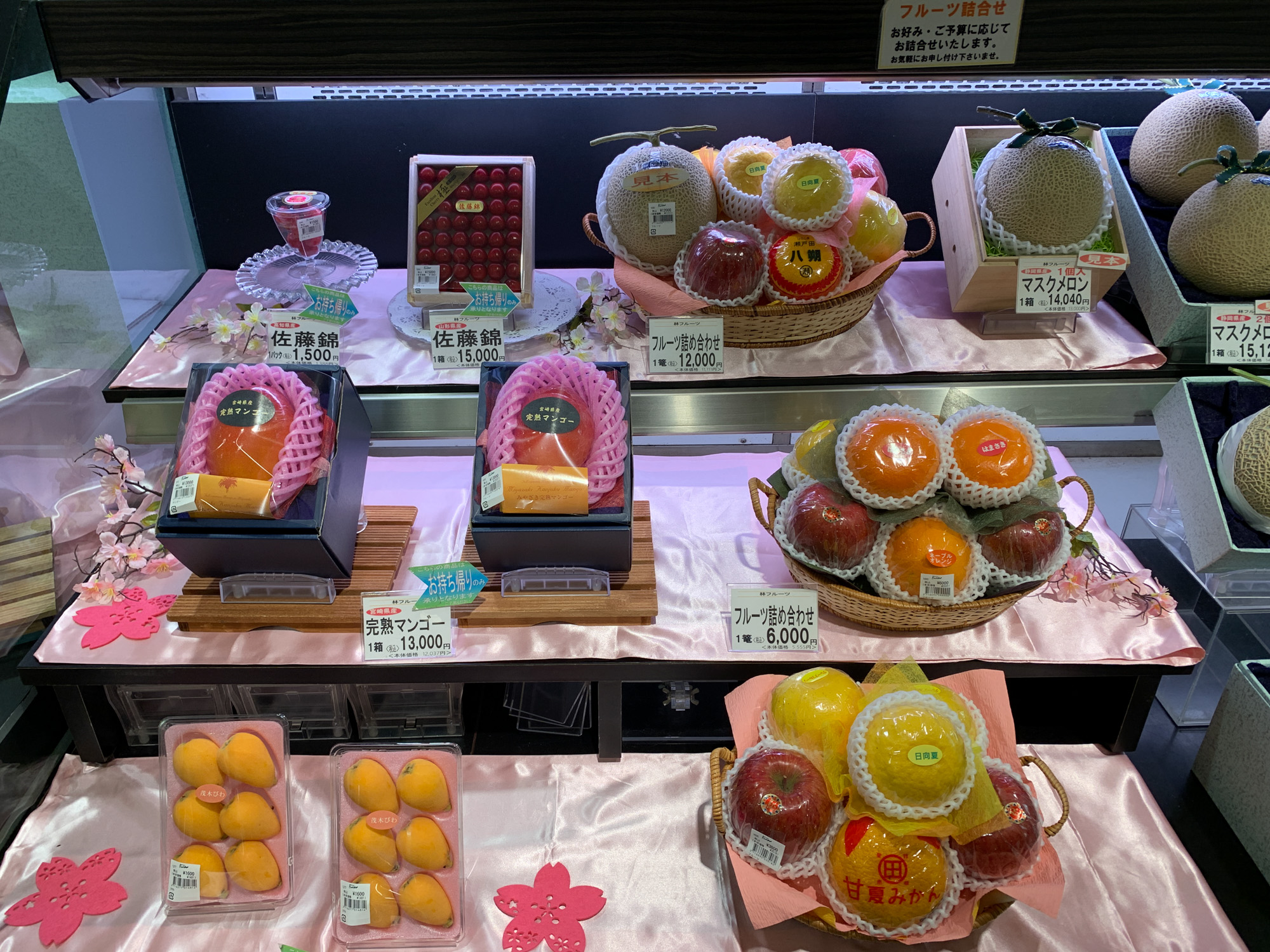 Even less words.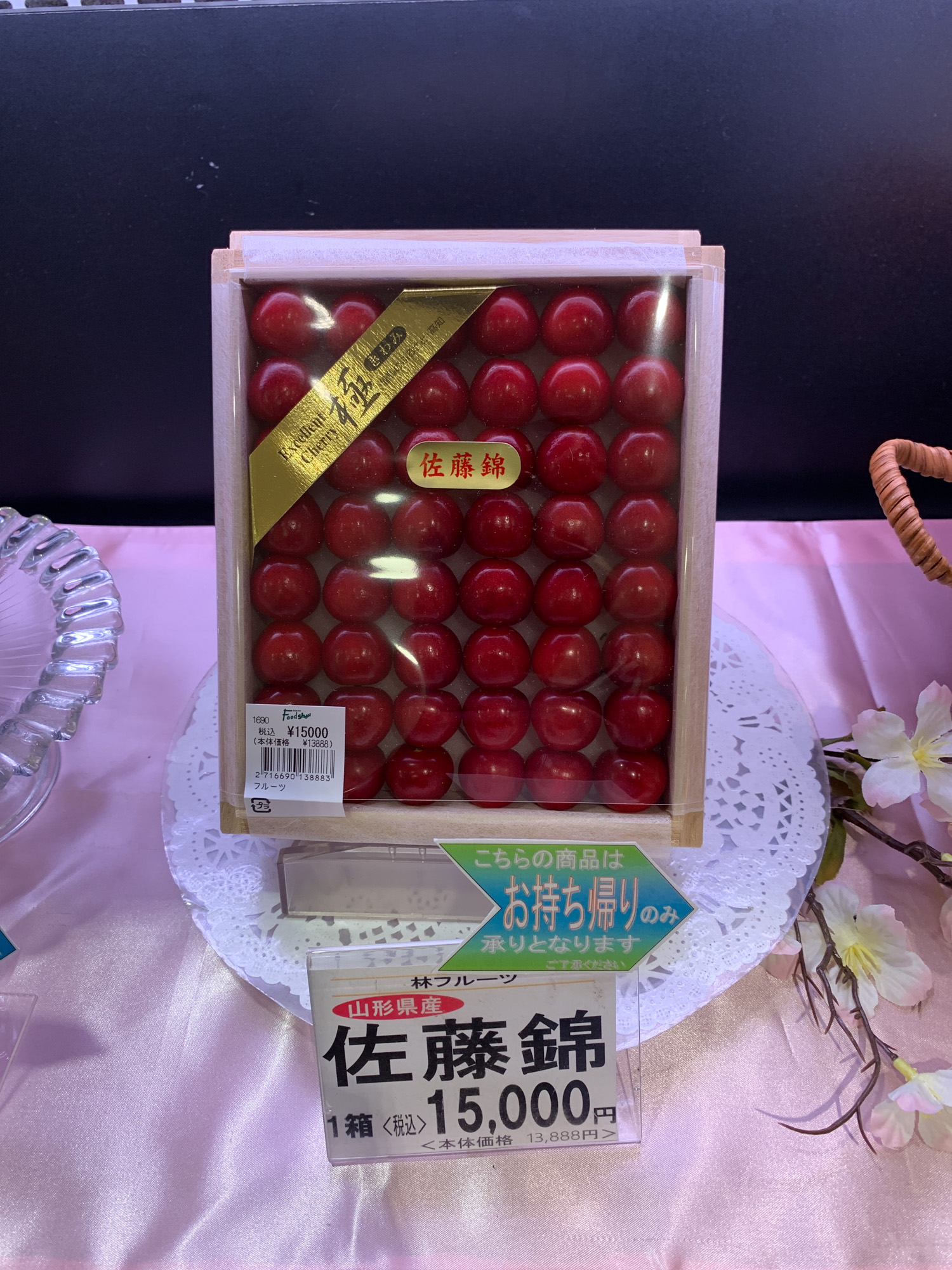 What have you payed for those cherries? $150?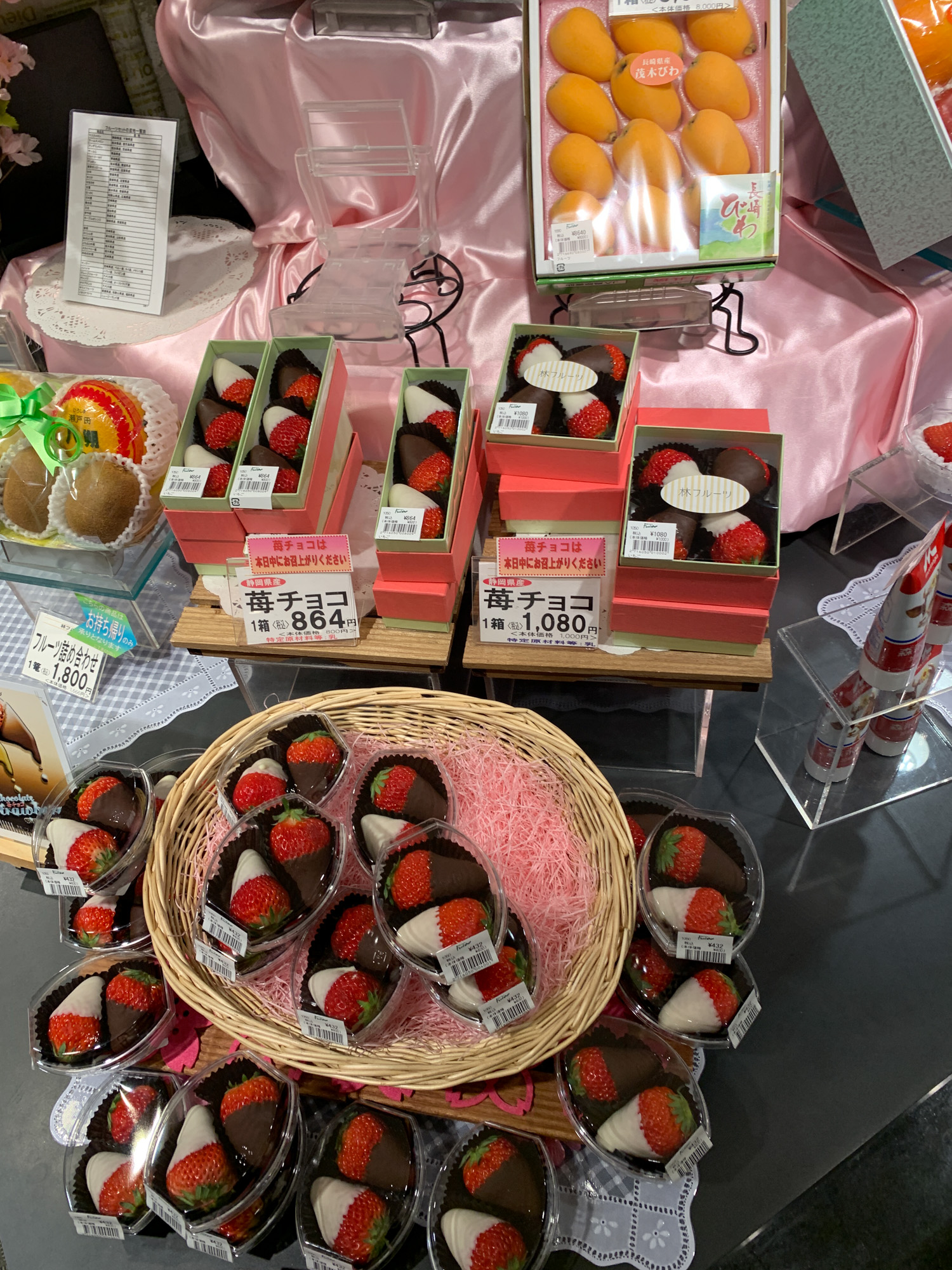 Are those vegan. I guess not.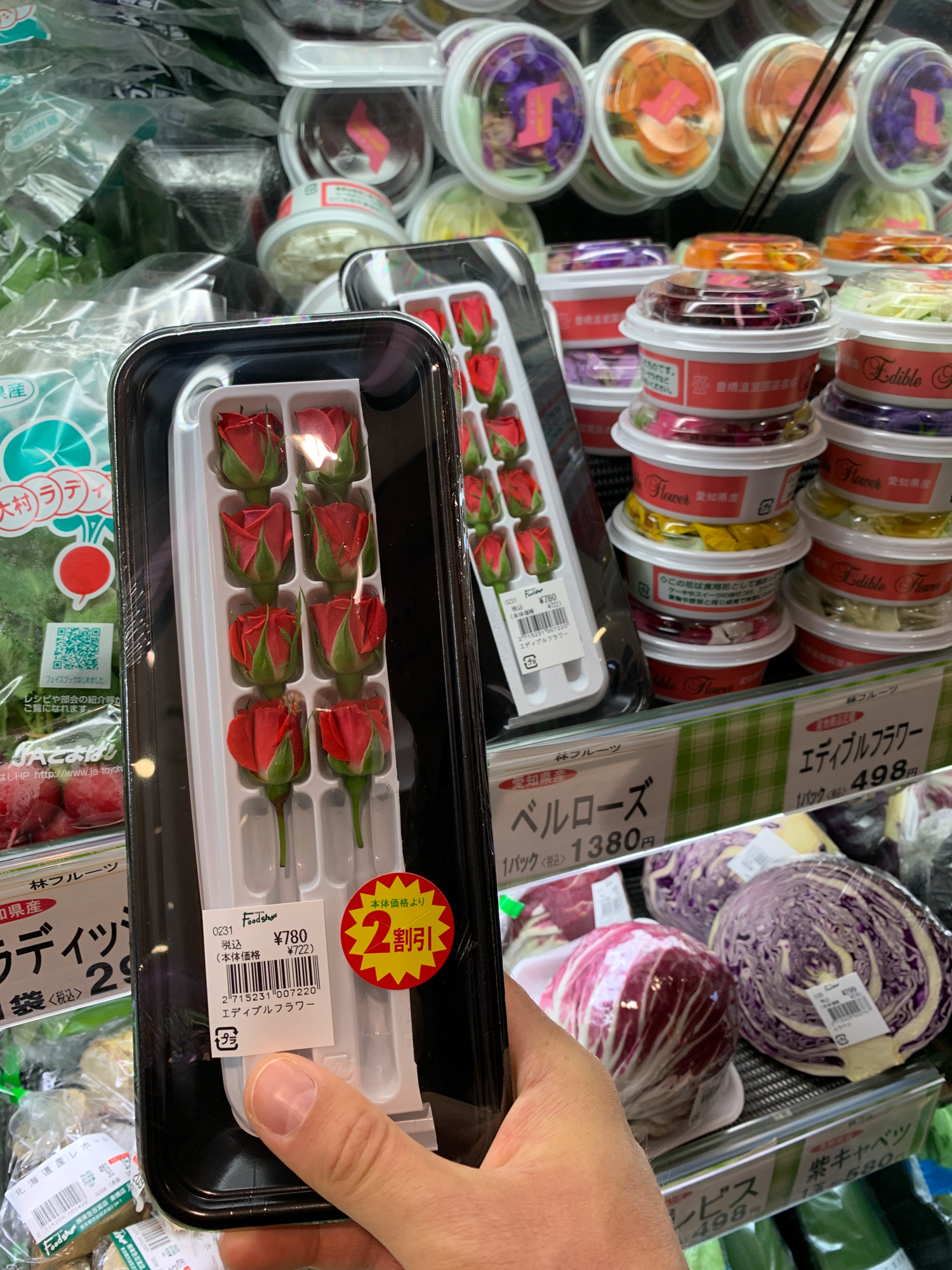 Why not.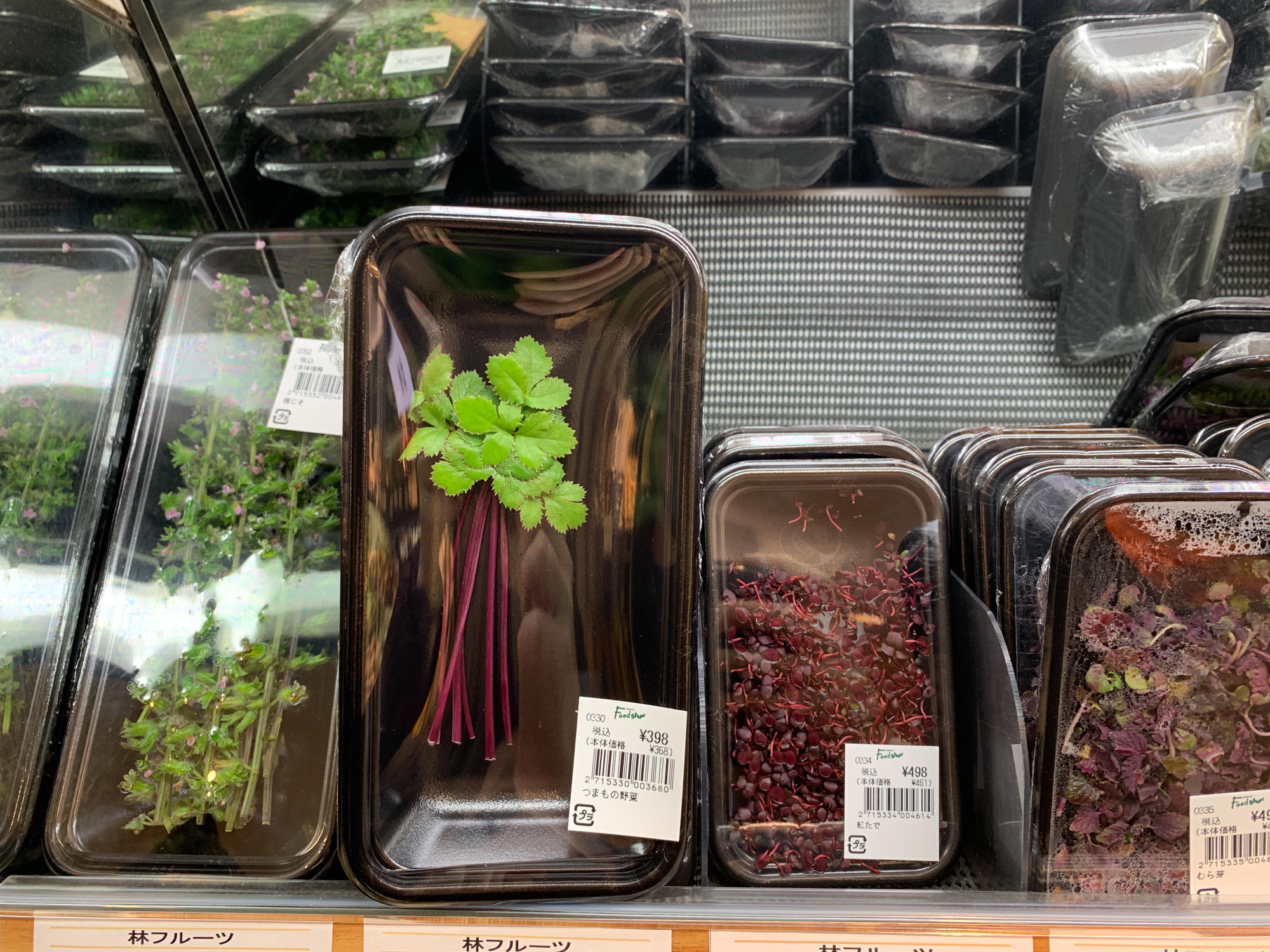 No!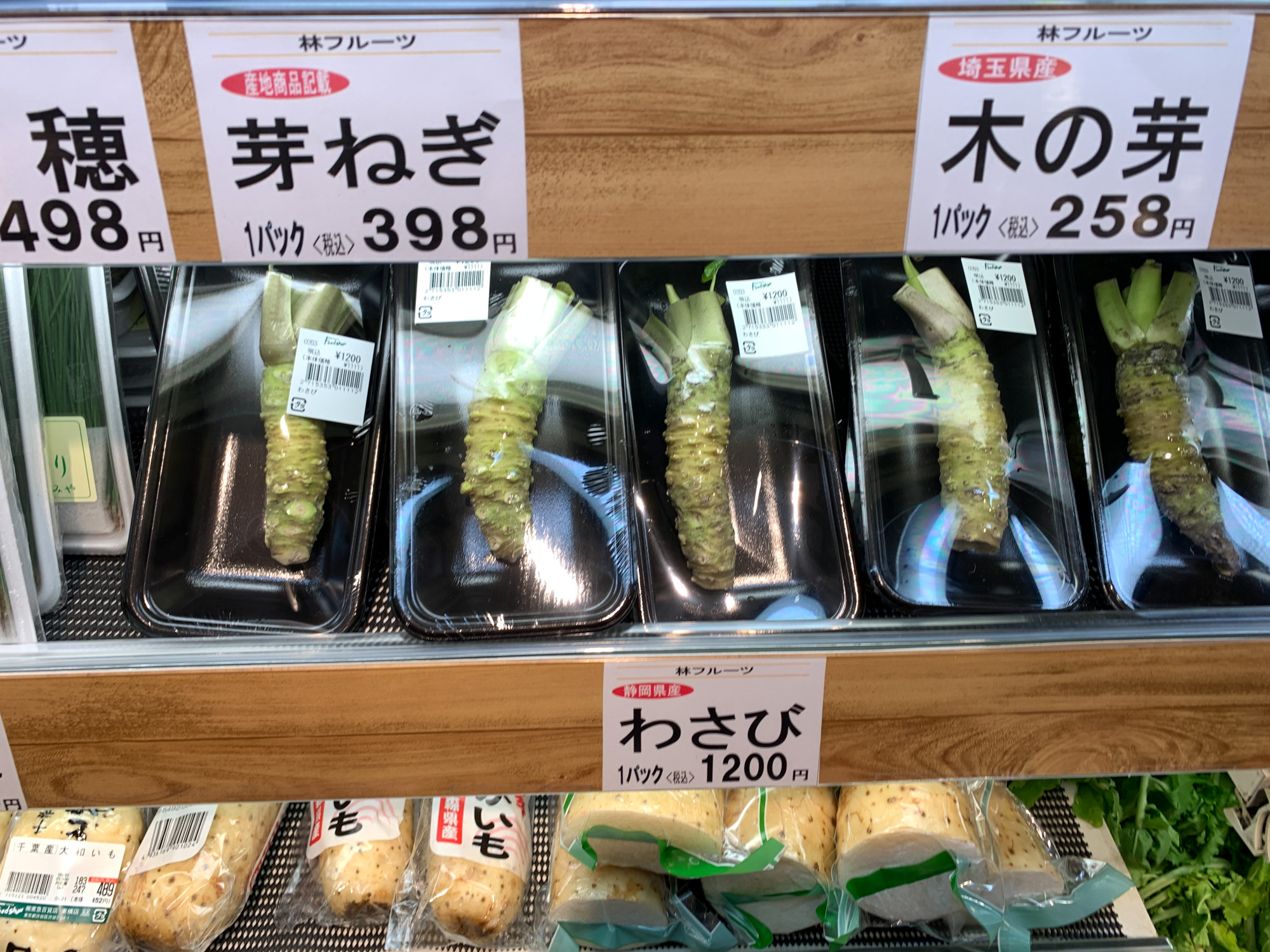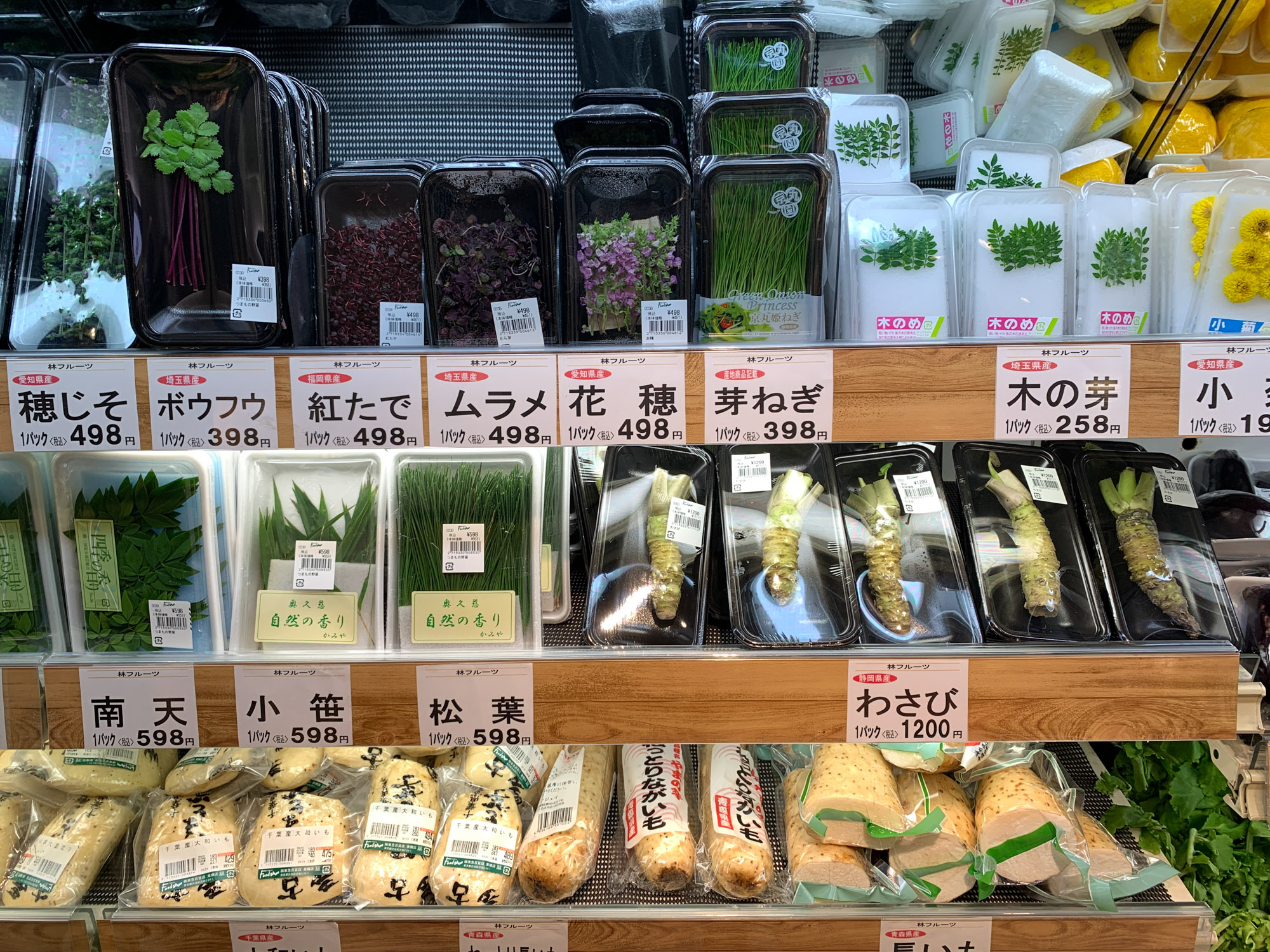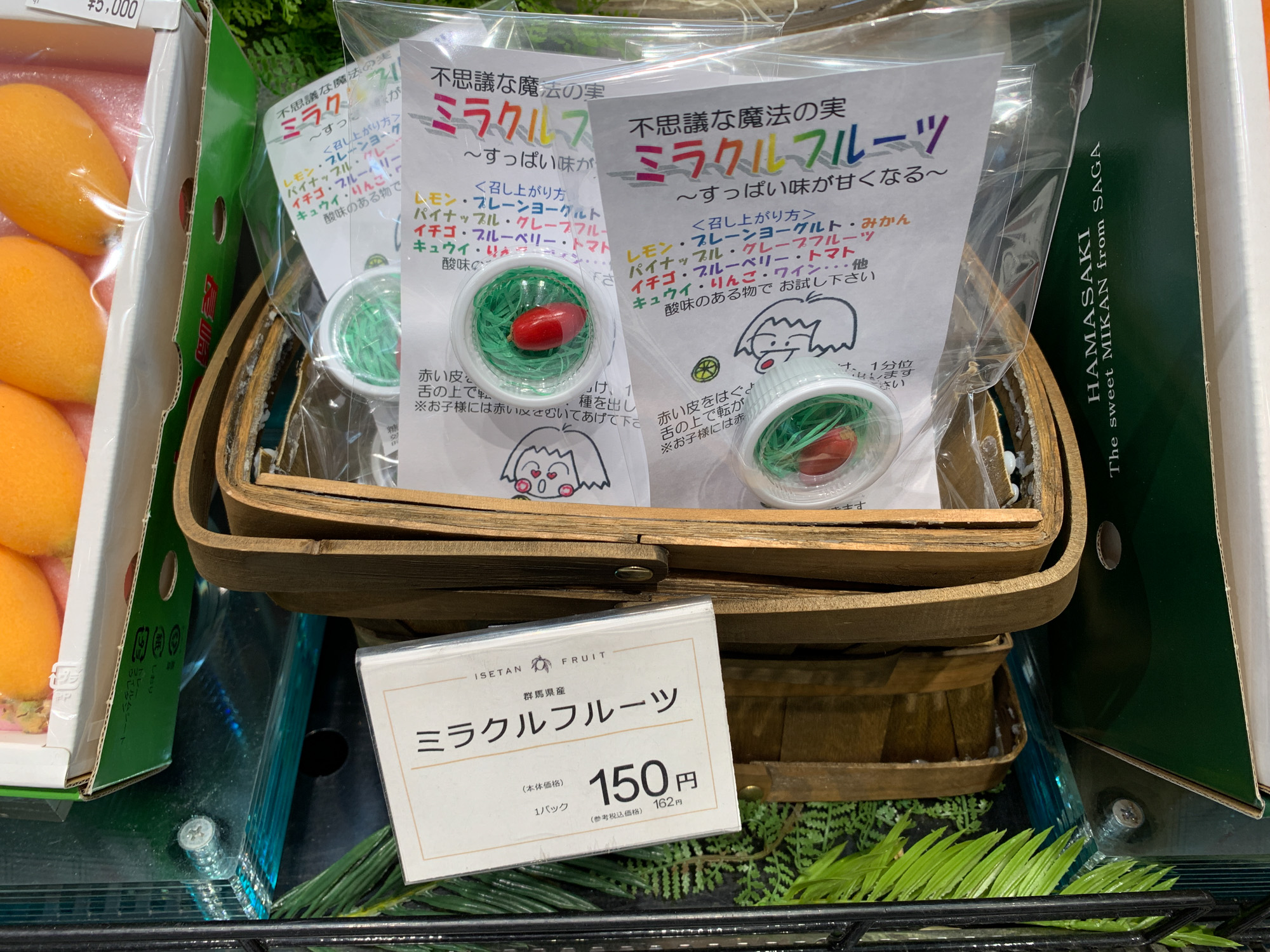 Magic berries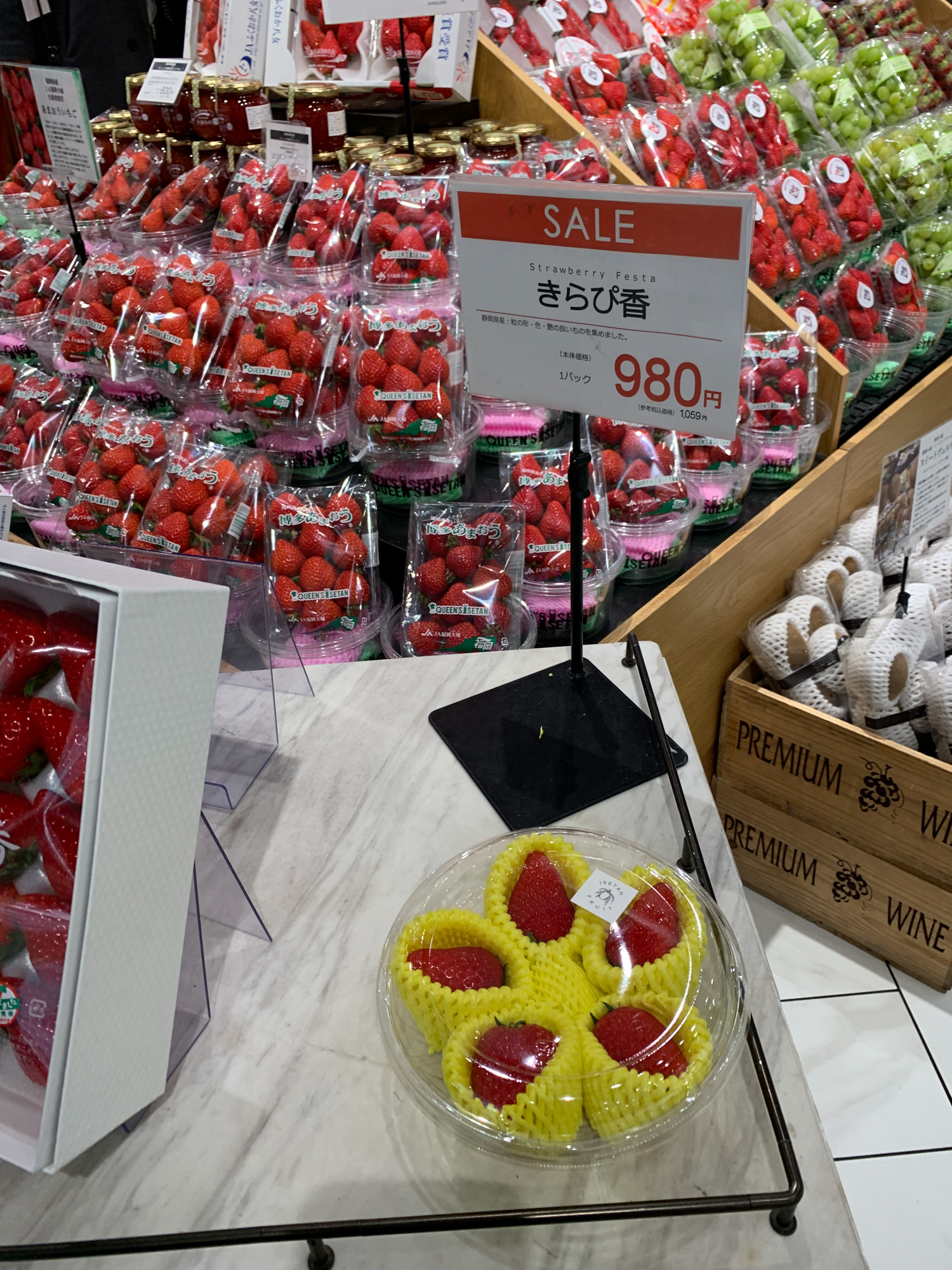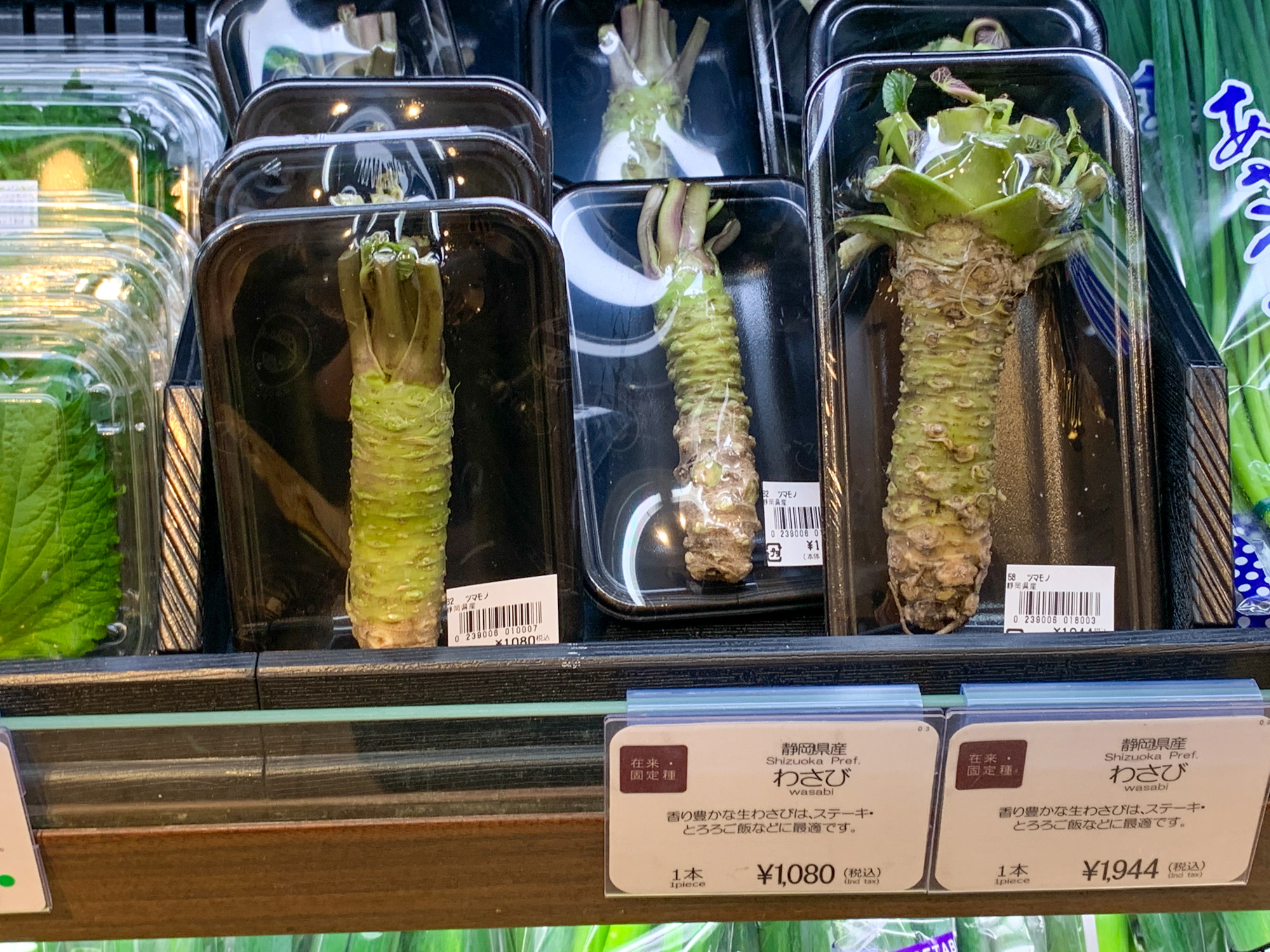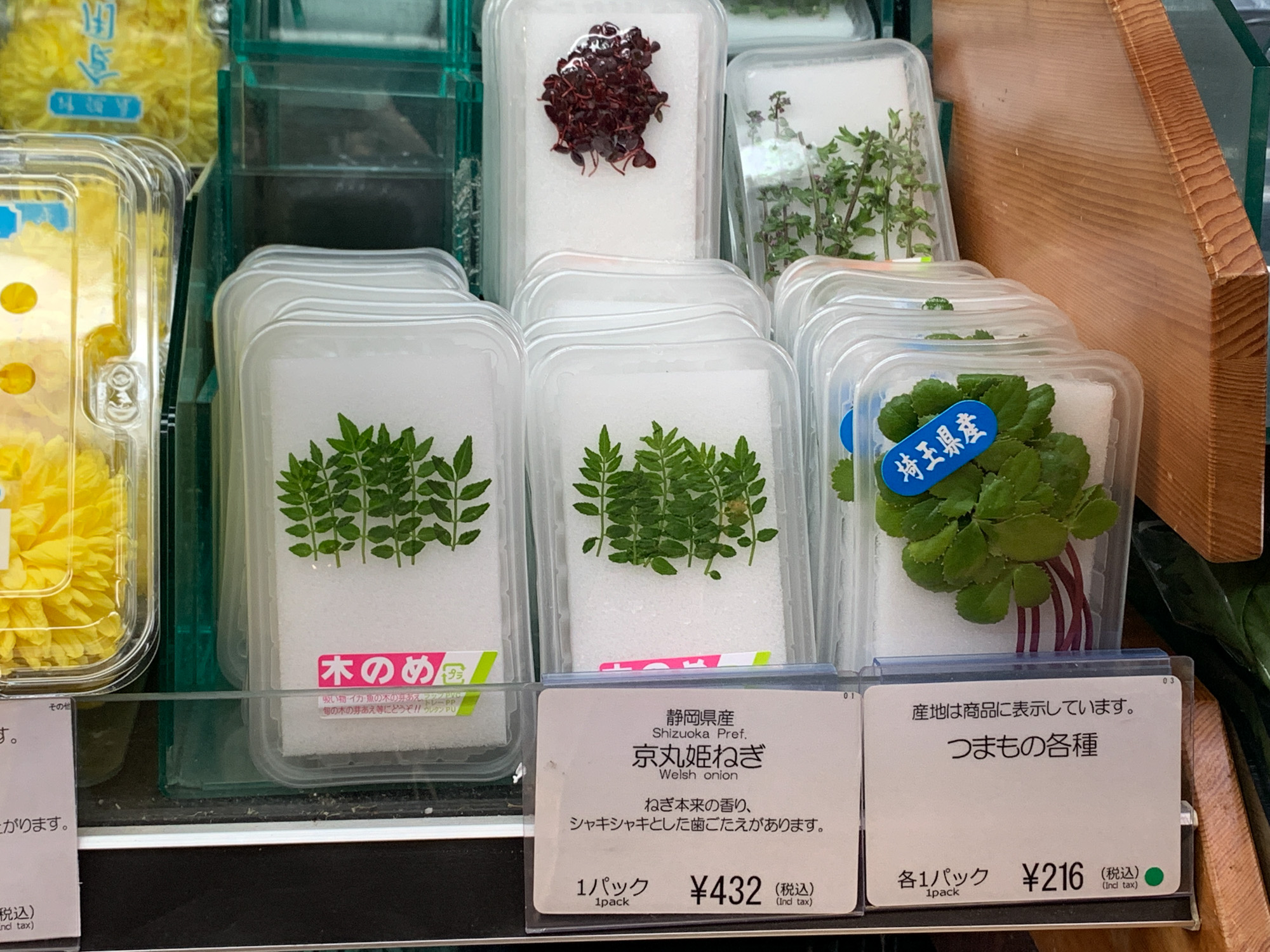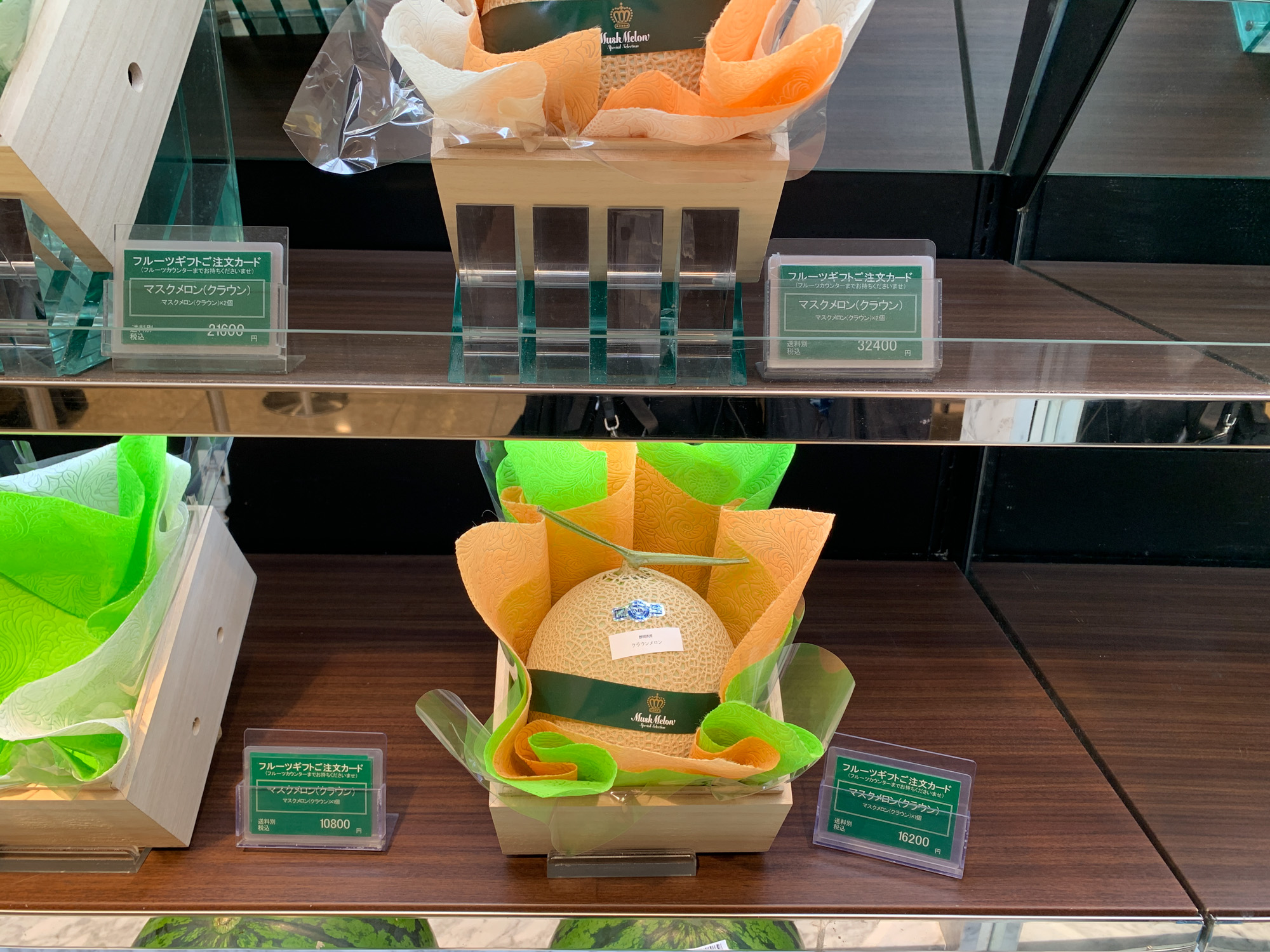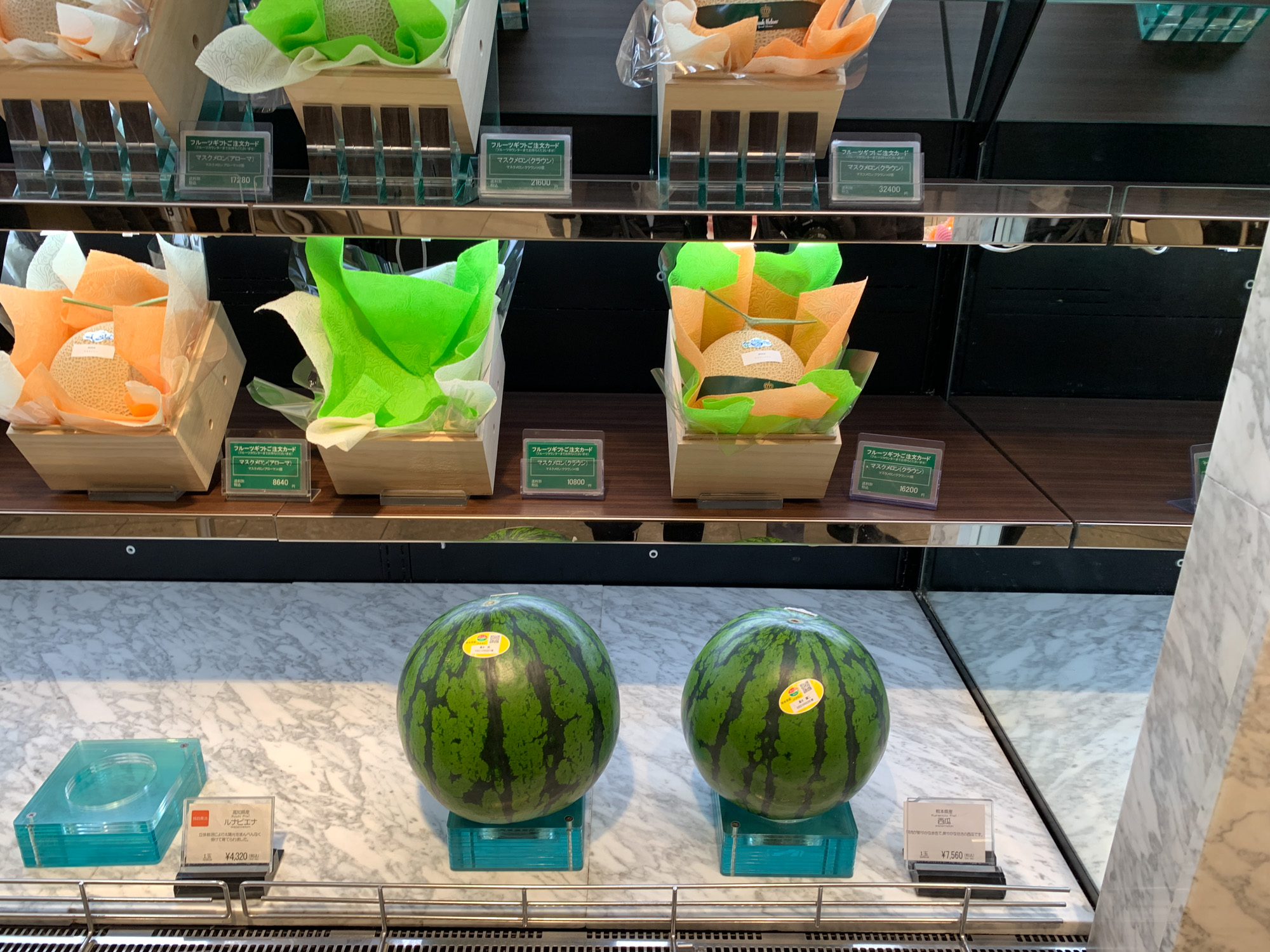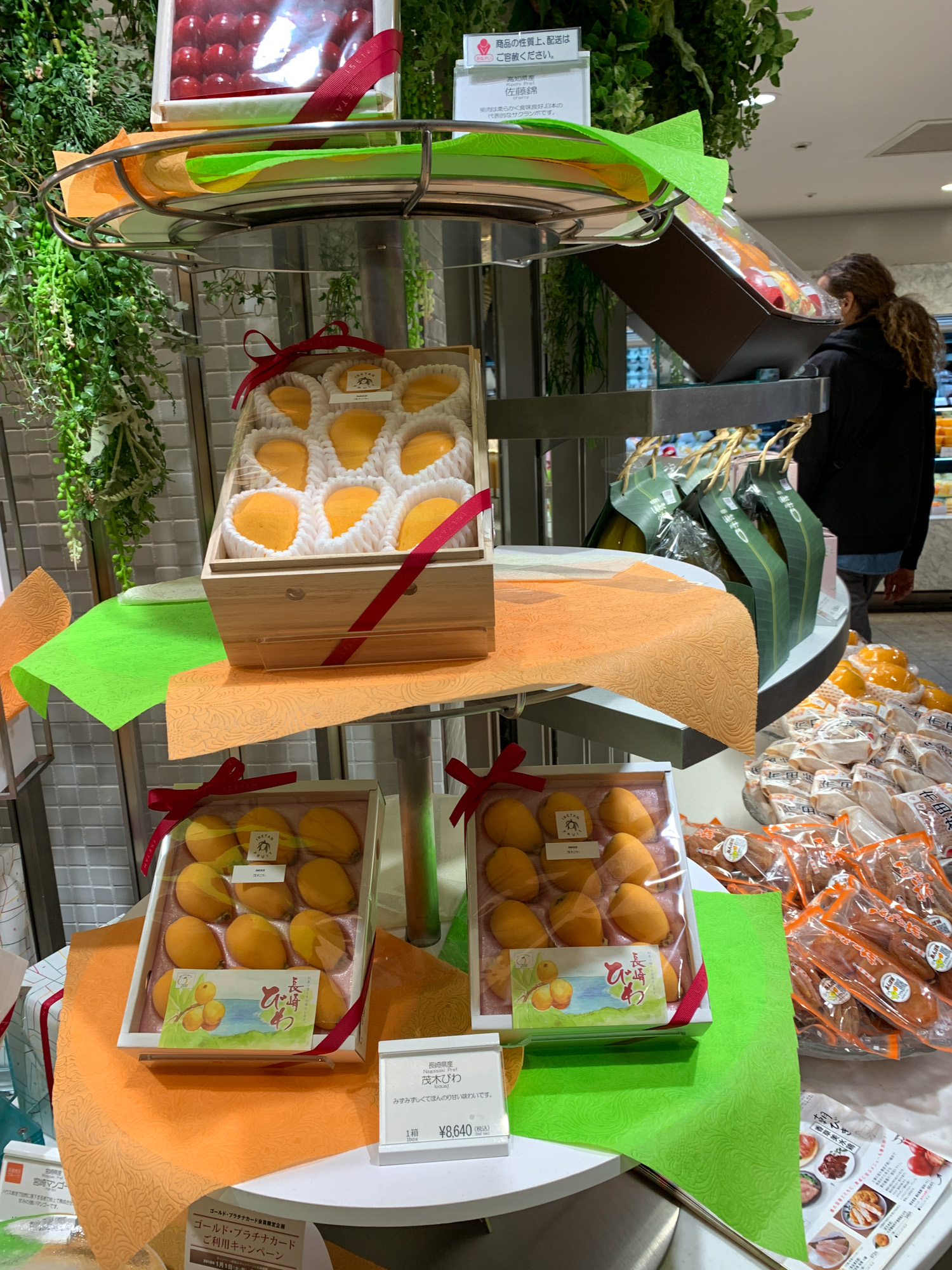 Very expensive mangos.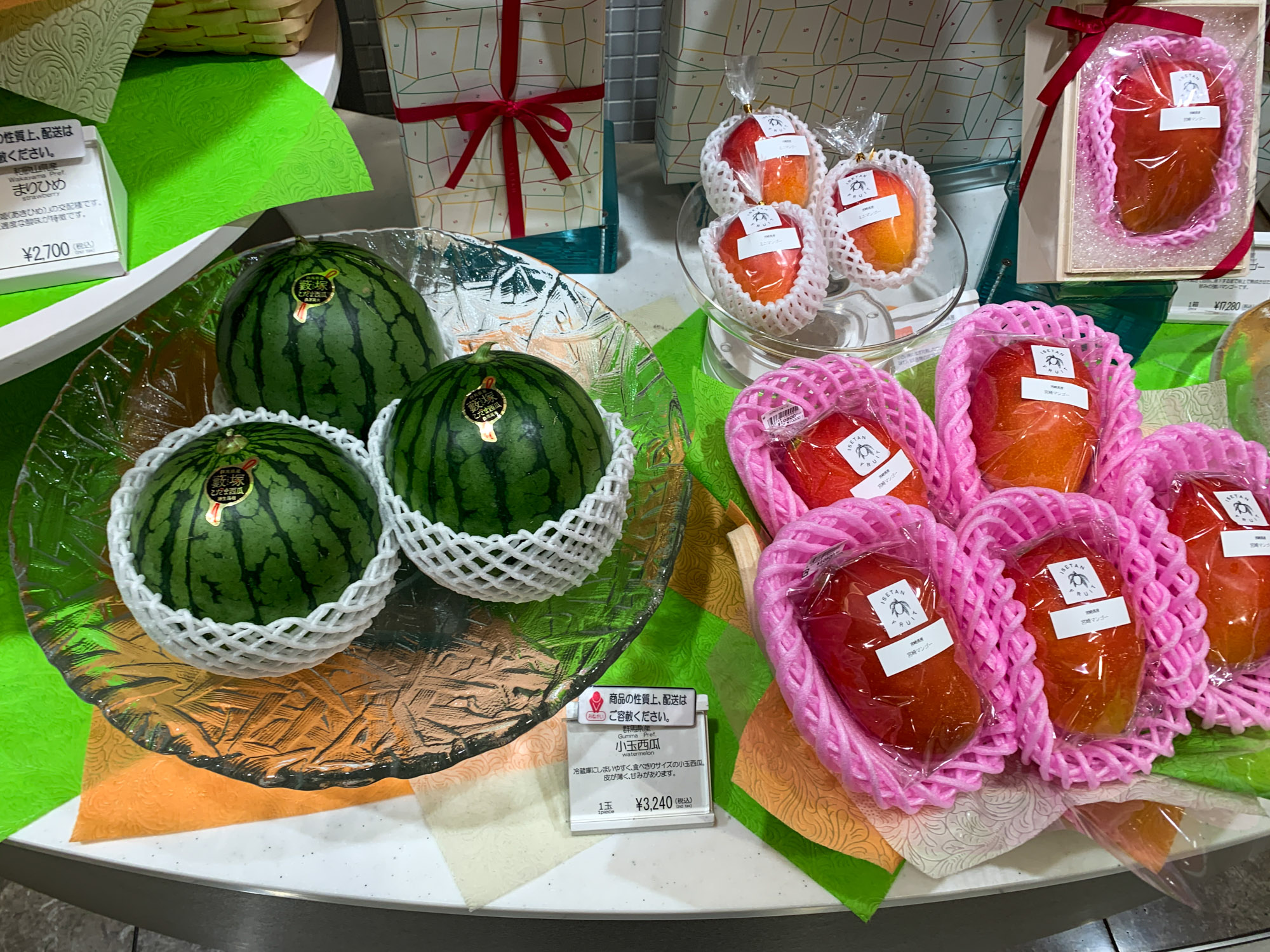 More expensive mangos.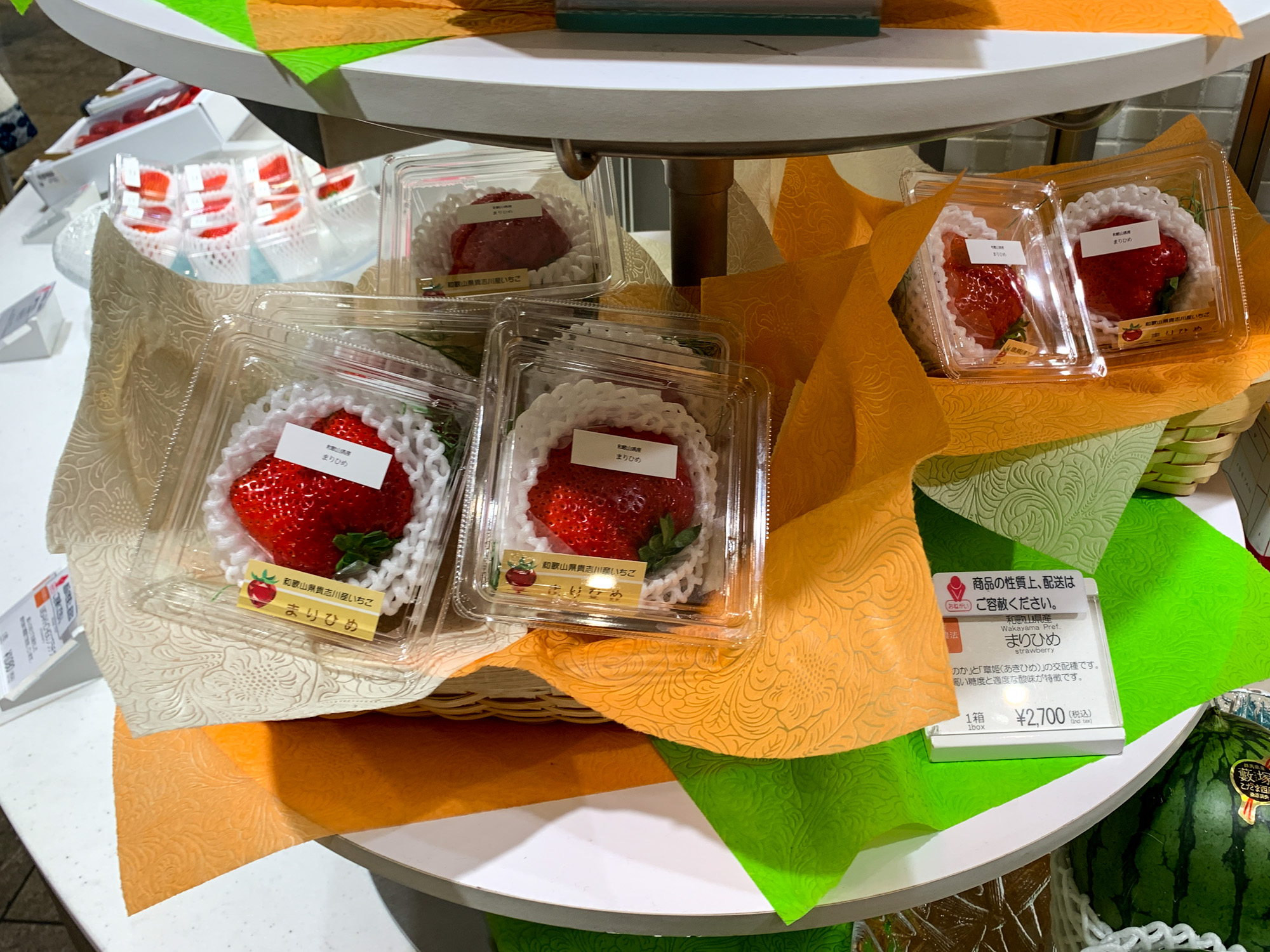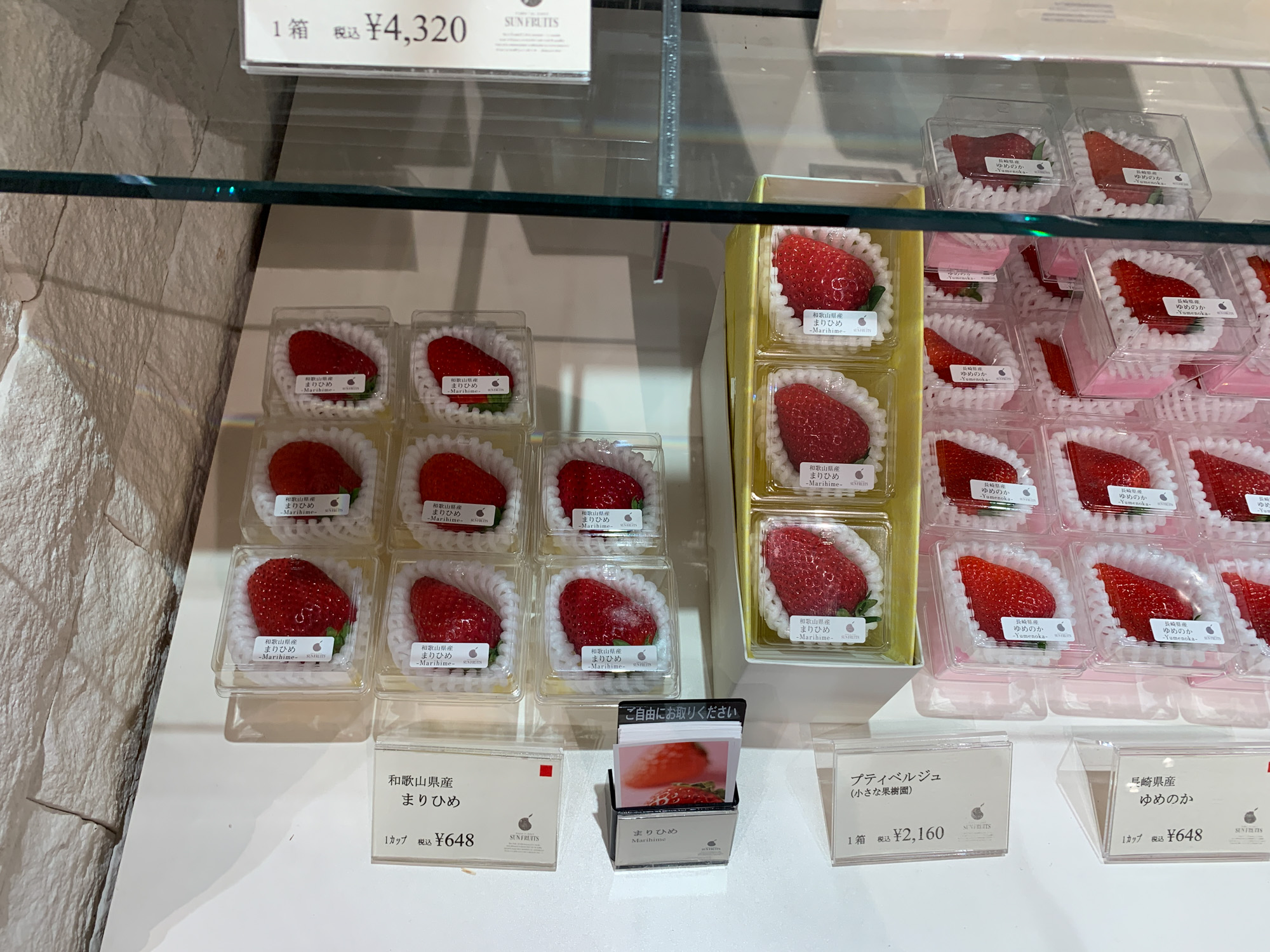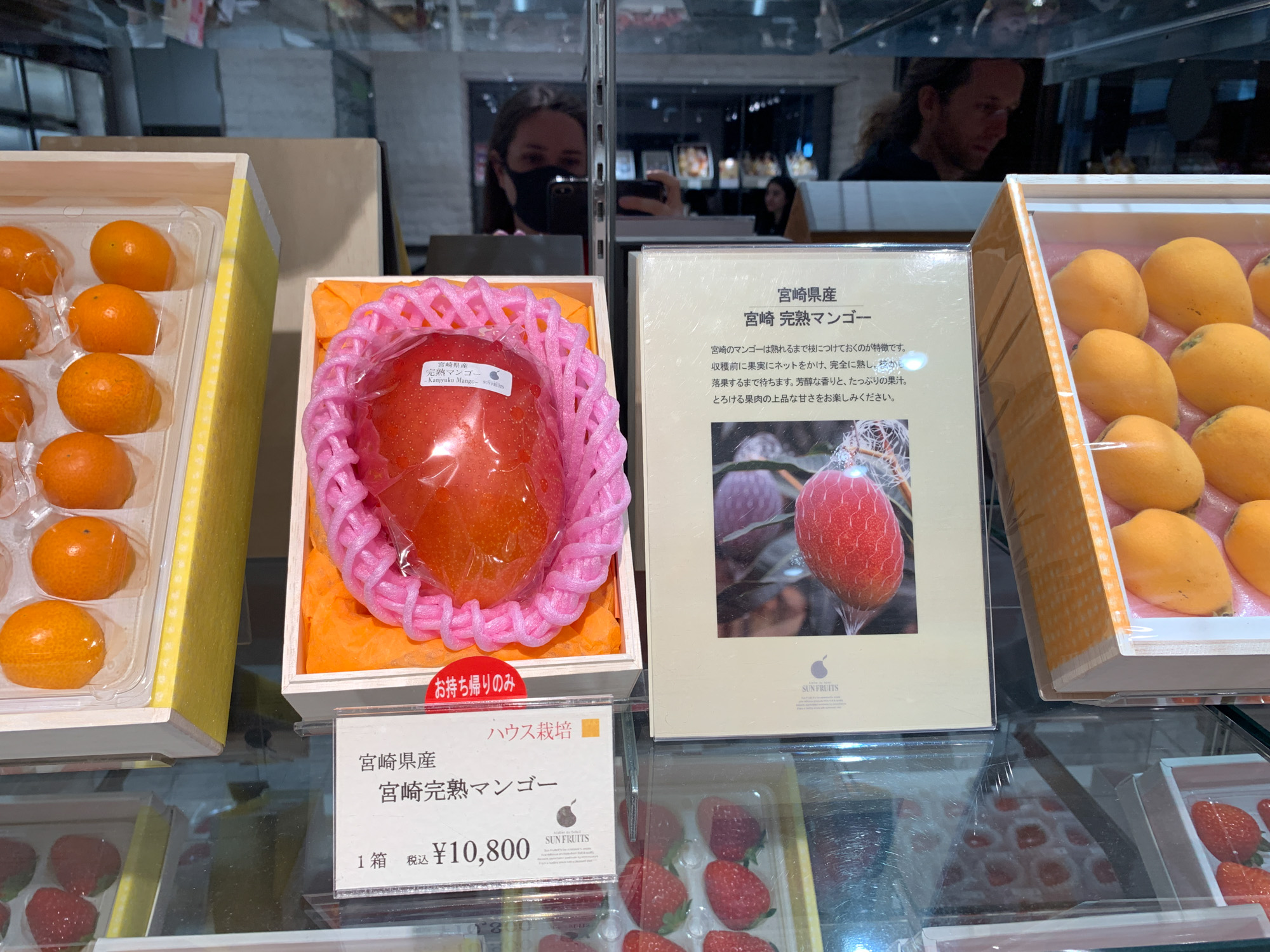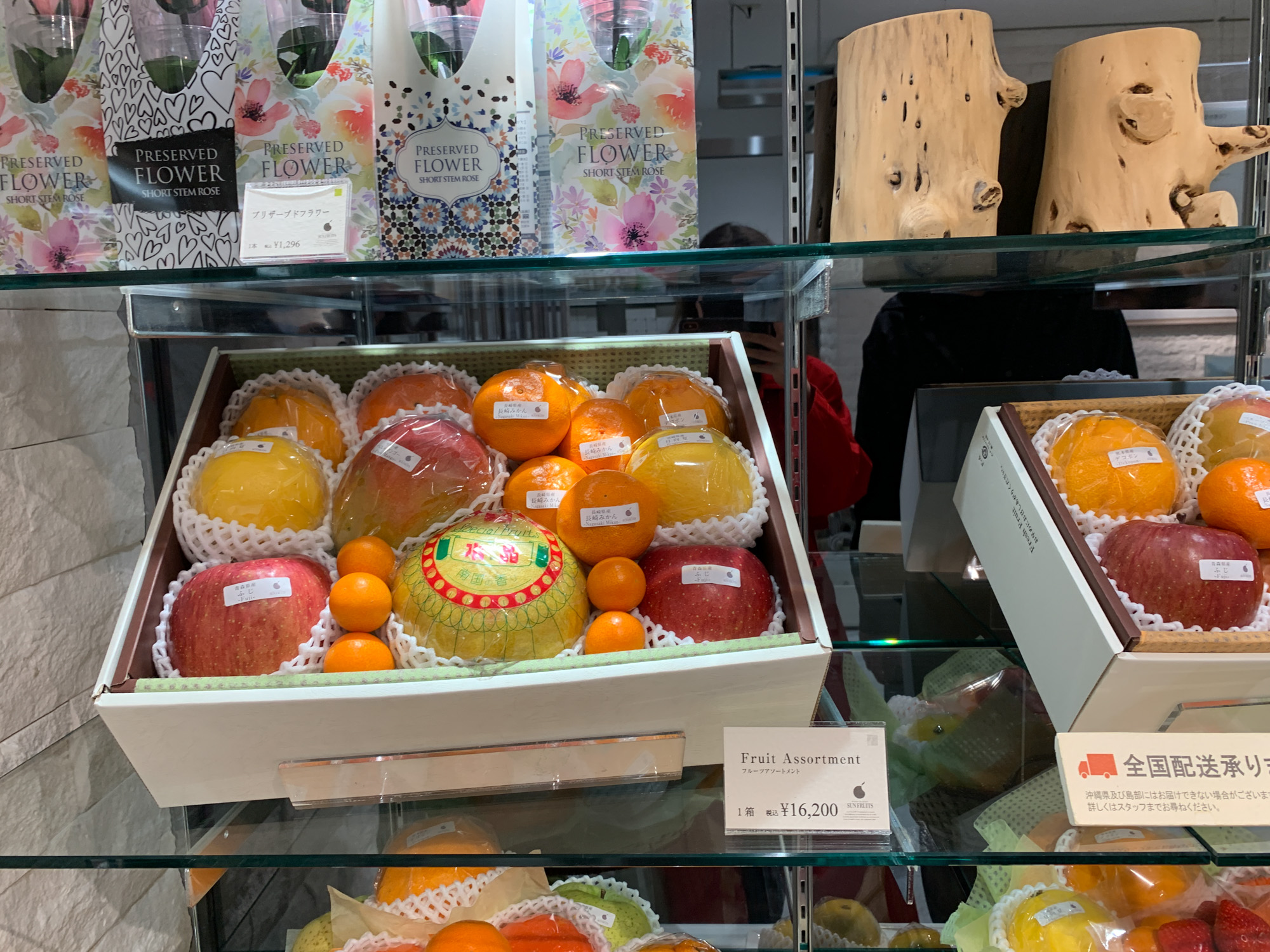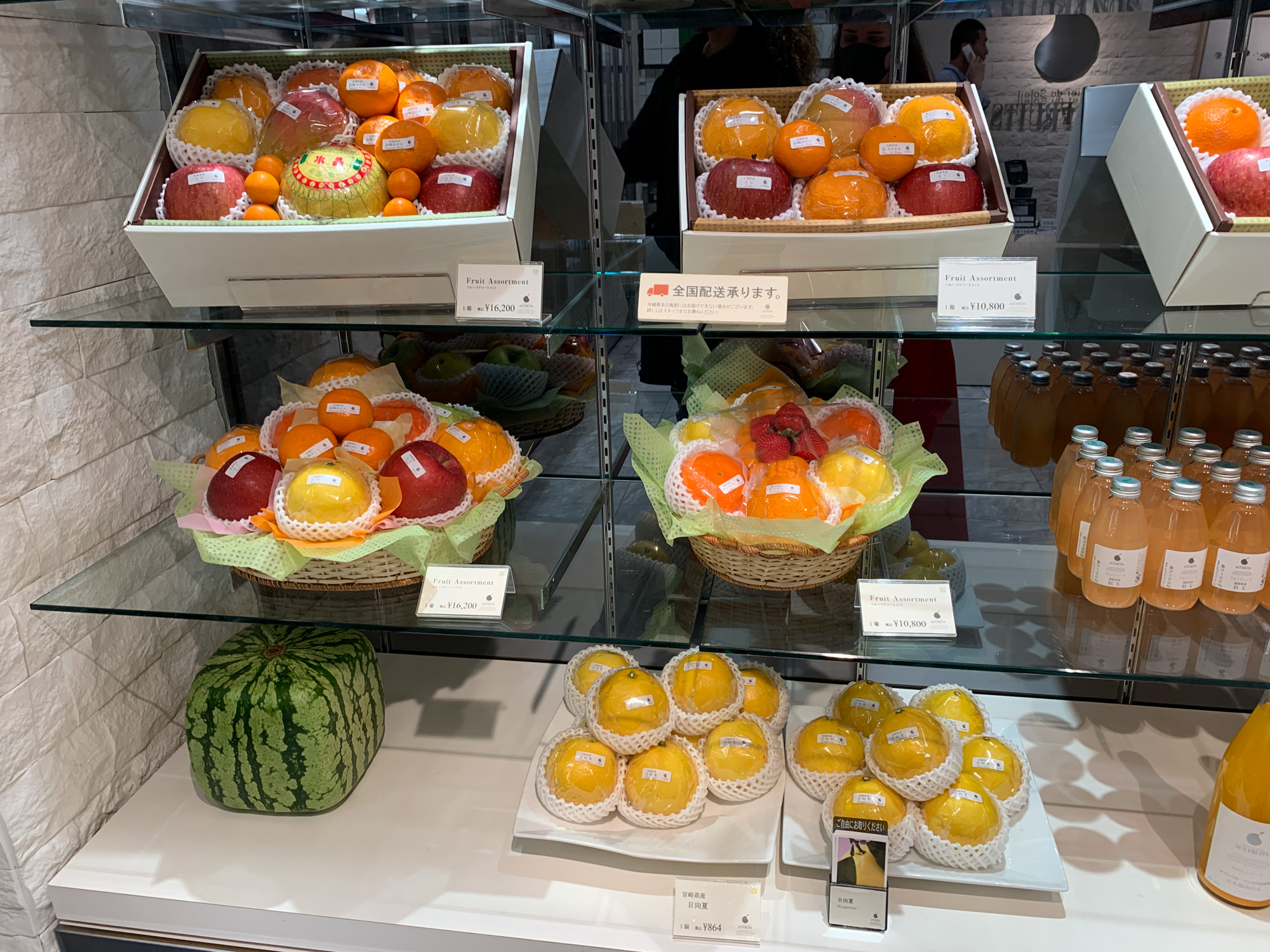 Squared watermelon.