This shop is attached to the Greenwoods Raw Cafe in the center of Hong Kong. They sell some organic fruits and veggies, the availability really depends on the season and the day of the week. We found some great raw products here like raw nut butter, raw dates, and organic raw nuts.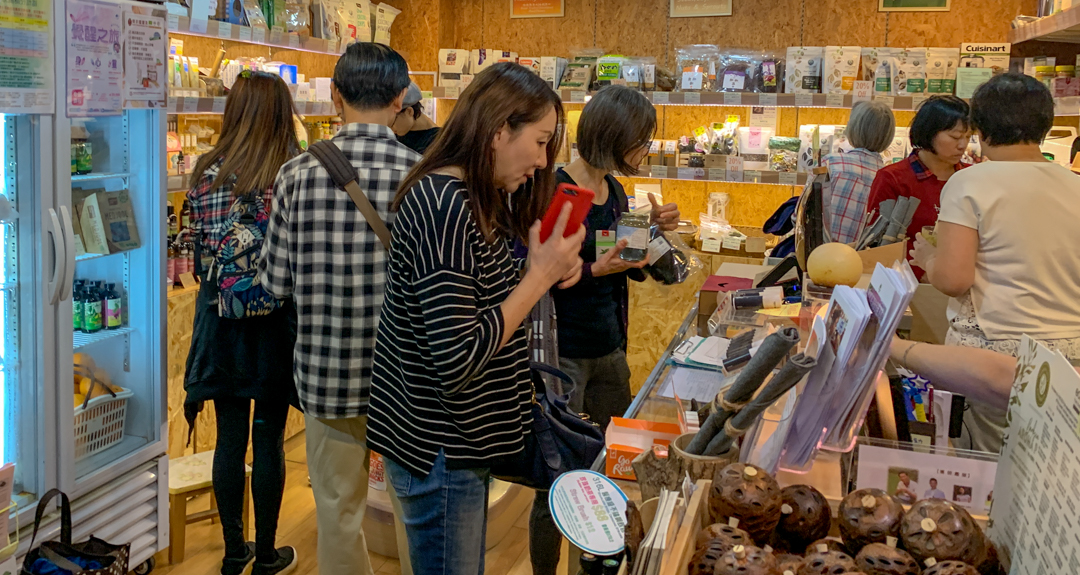 There was some fruit like organic bananas, apples and dragon fruit, organic bell pepper, orgaic cucumber and greens. Also organic lemons. More fruit like oranges, coconuts and dates in the fridge.
They had a 5 years celebration and therefore everything was 20% off. Here are some beauty products, organic spices and organic nuts.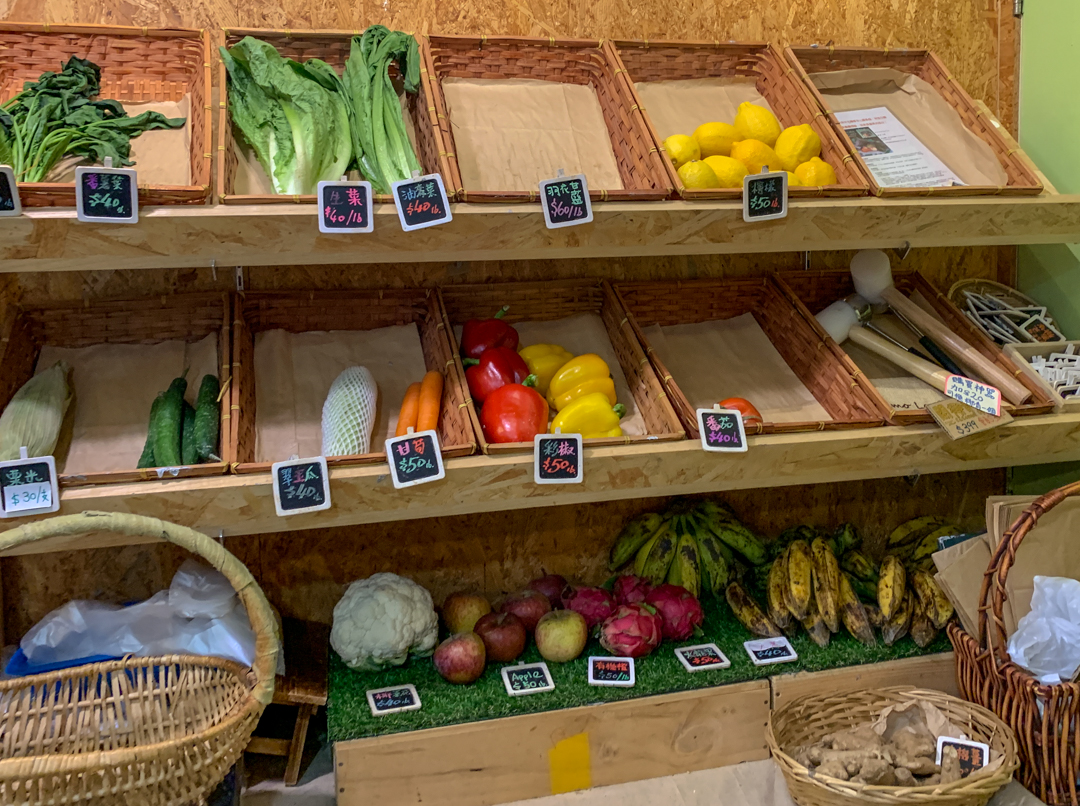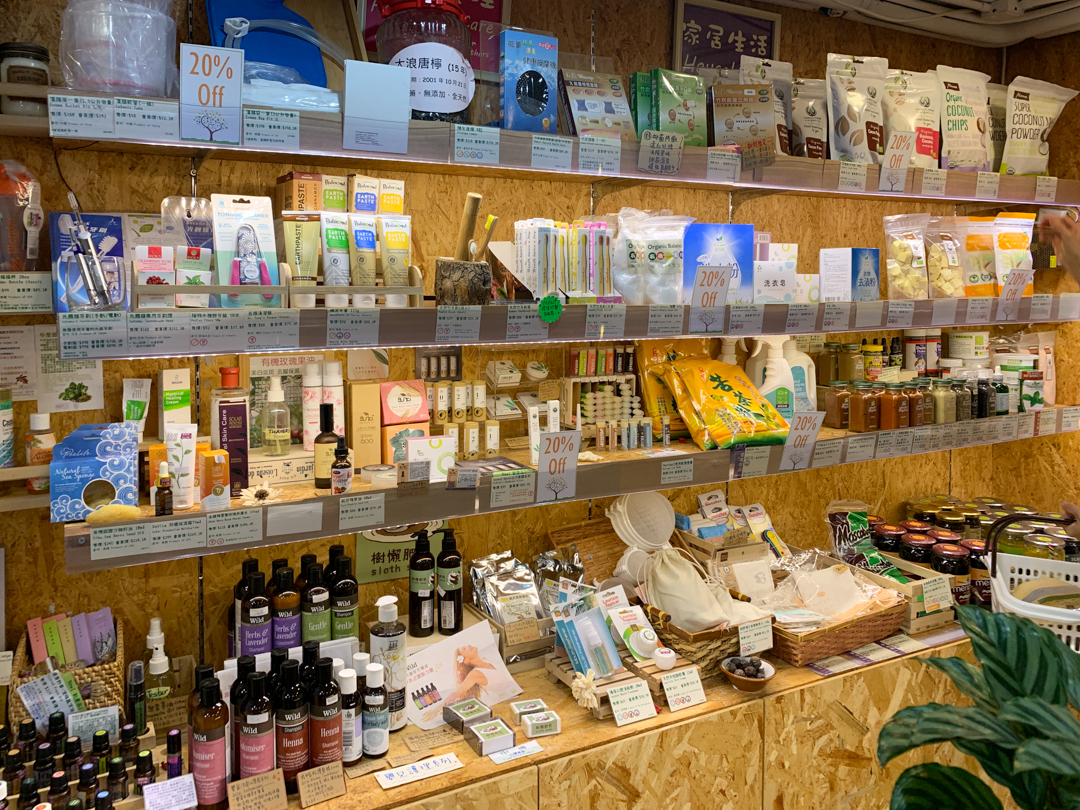 Raw almond butter.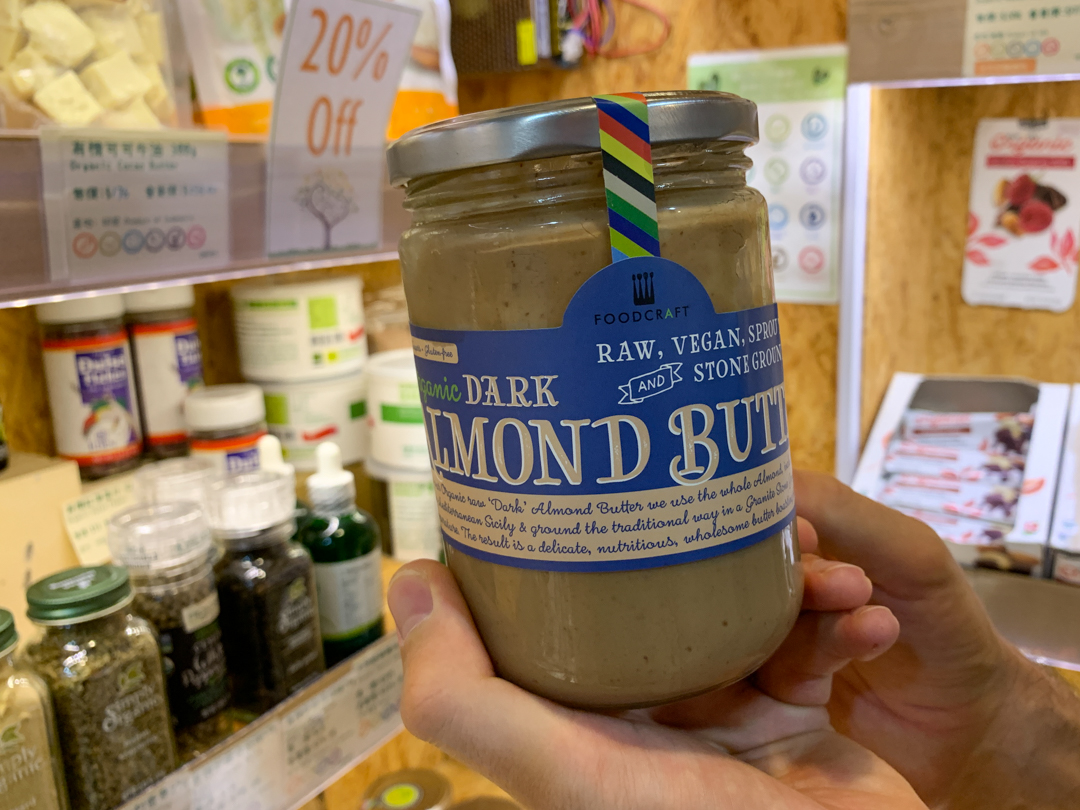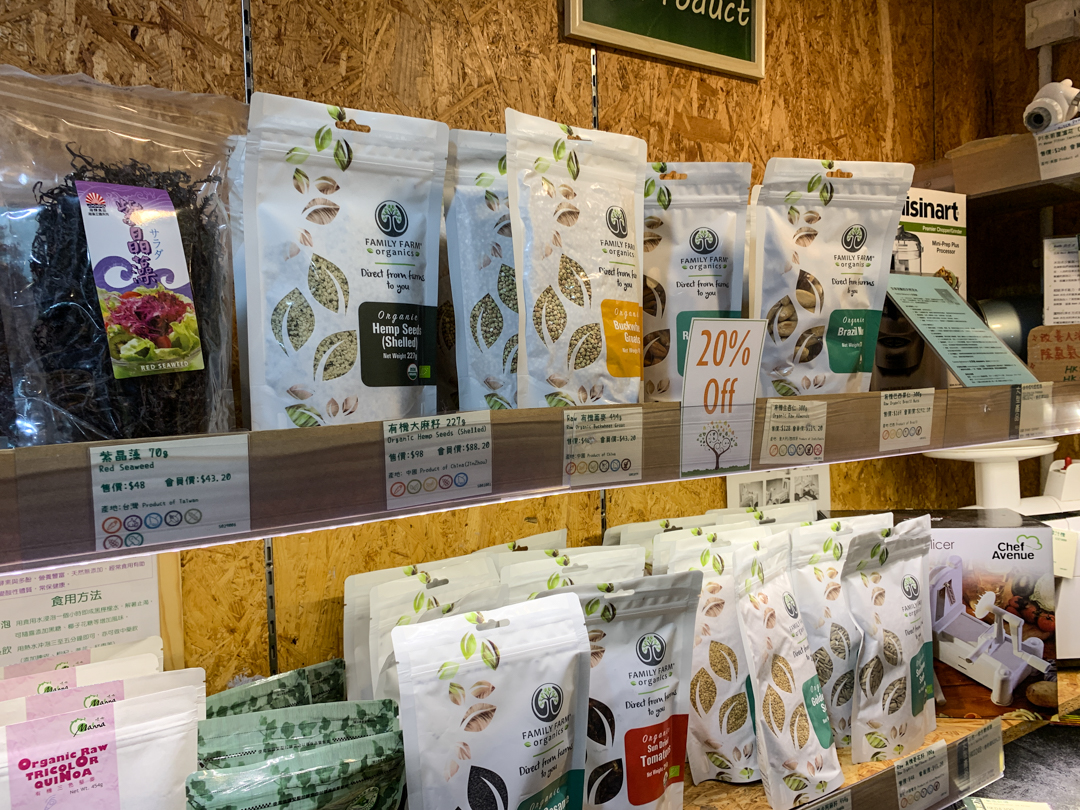 Organic buckwheat.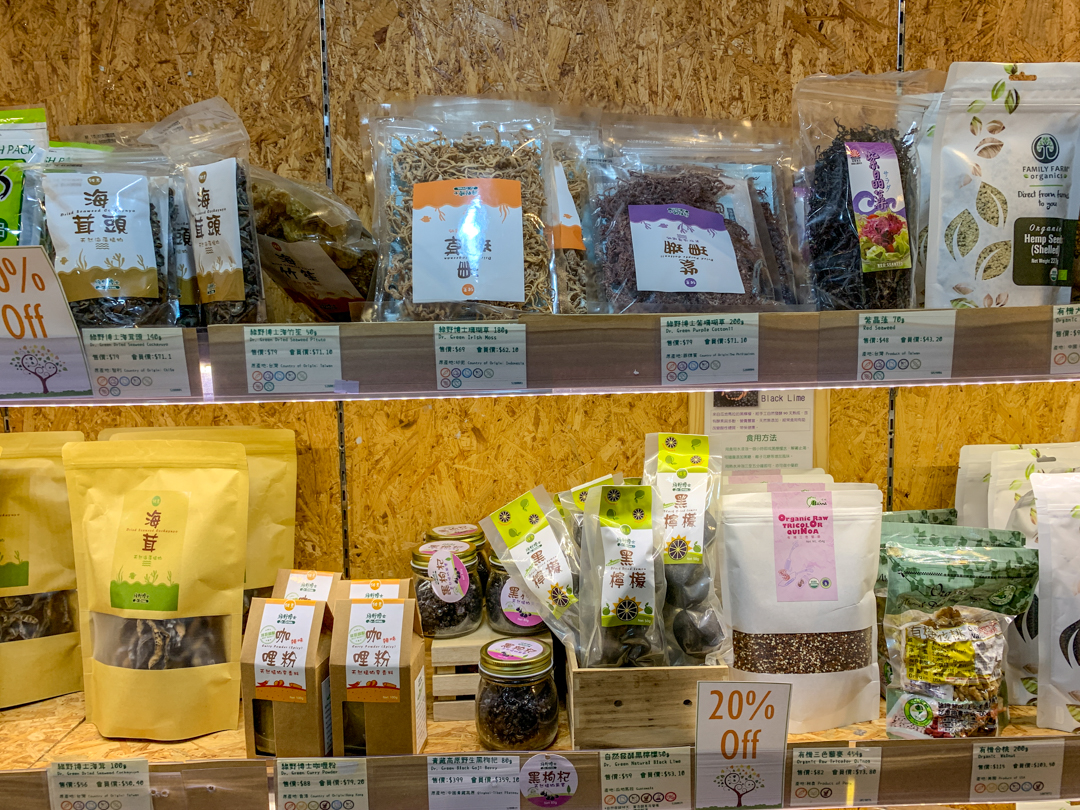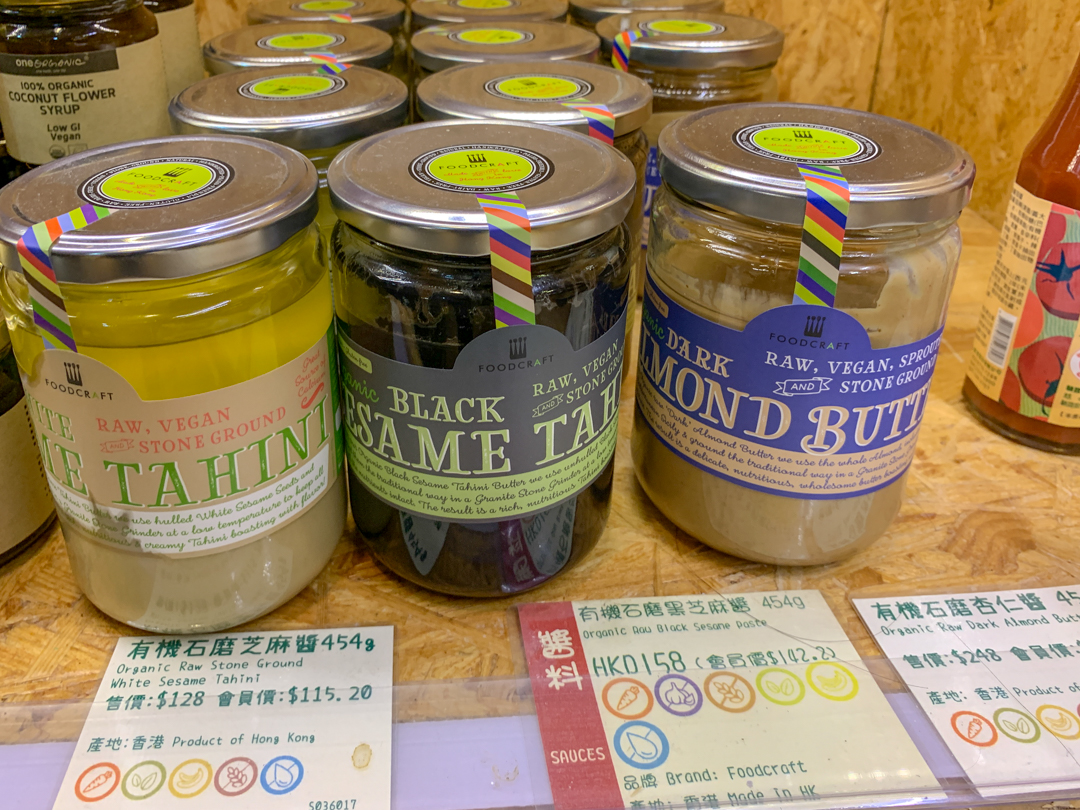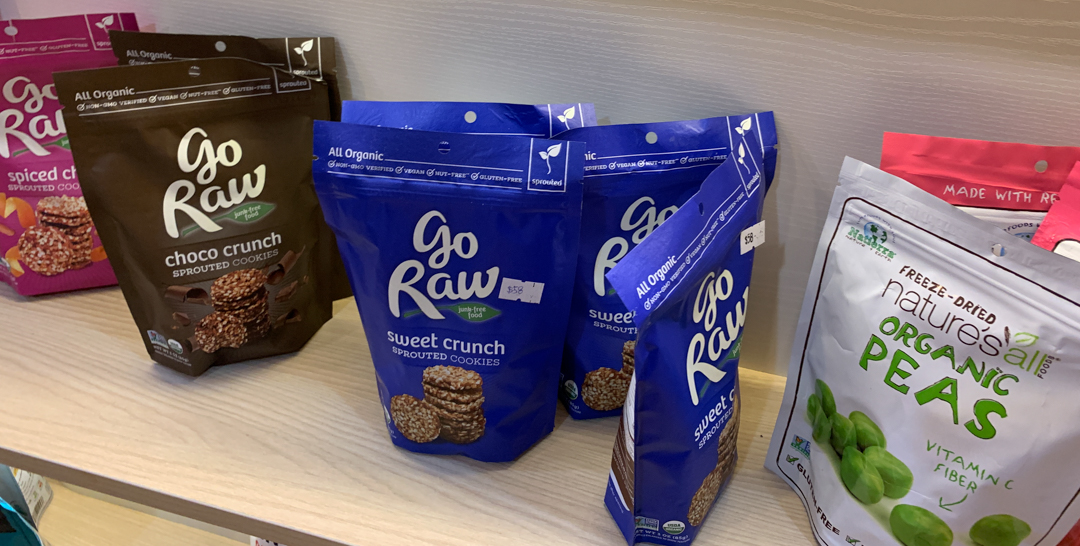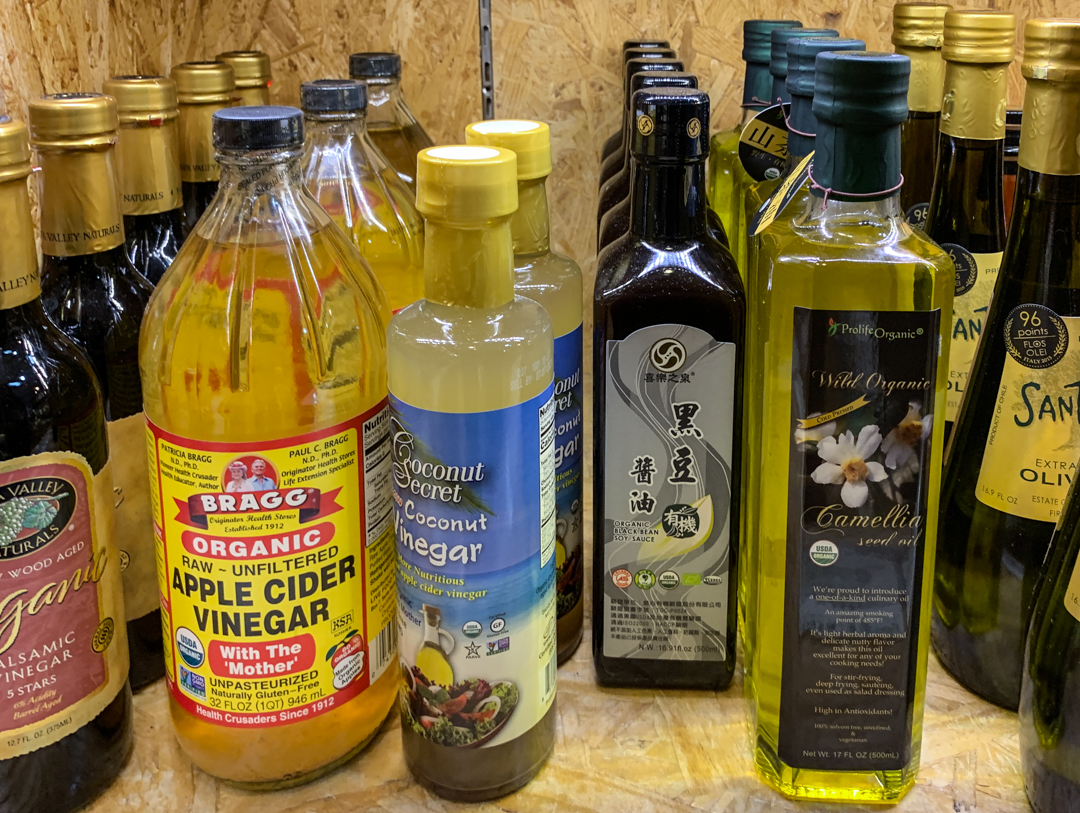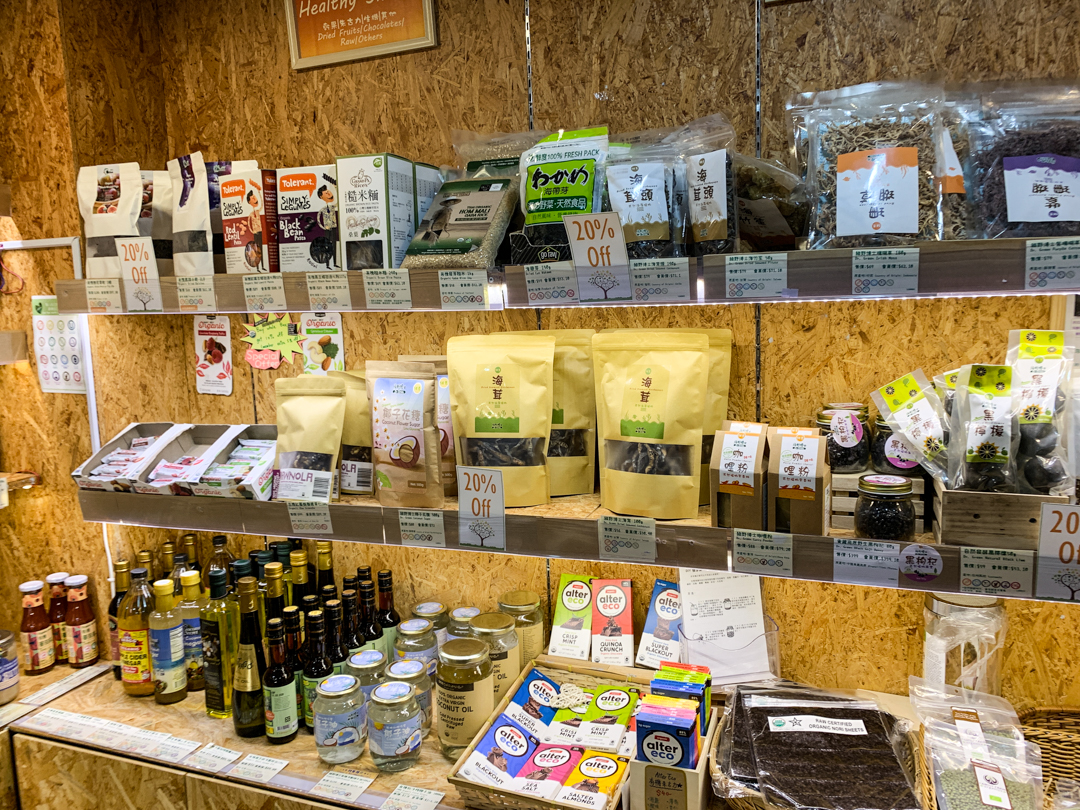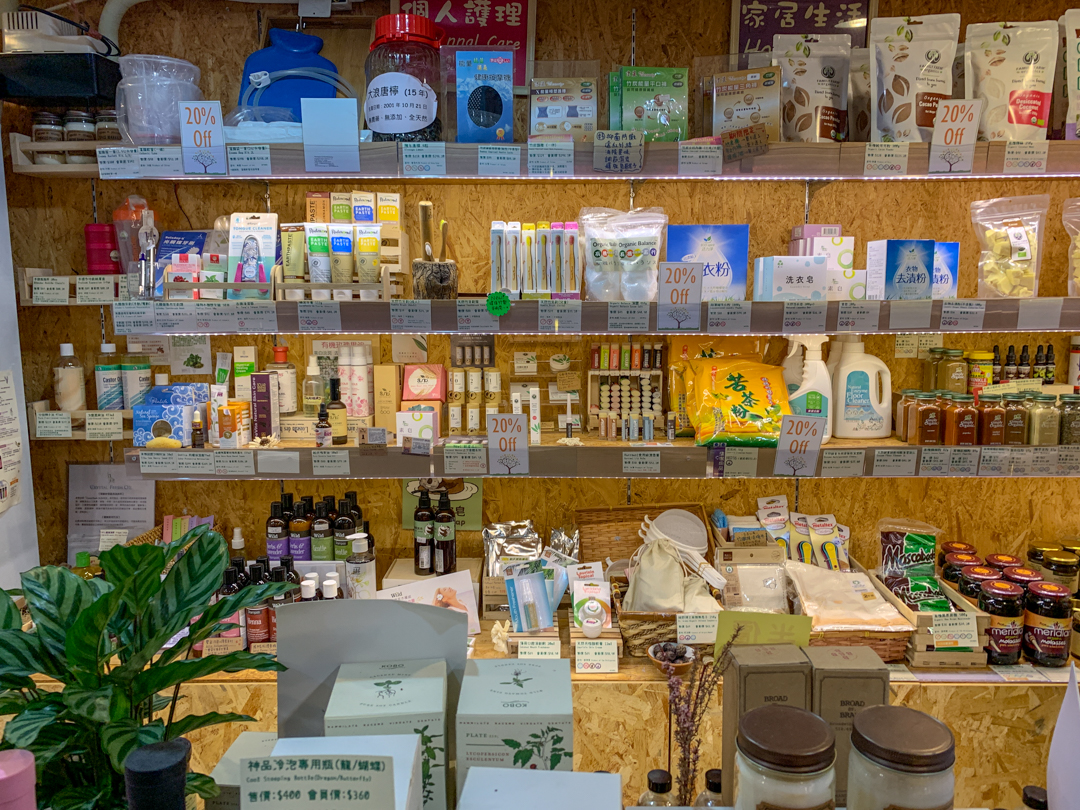 What we bought at the store: raw organic almond buttter, raw granola, raw organic dates, raw organic brazil nuts.