It's a pretty popular tourist attraction in Hong Kong and we didn't want to miss out on it. I was a little opposed to the trip at first, I didn't want it to turn into a whole day event and I also didn't want to hang out there in the brightest sun, no way to get a good picture. We took a cable car around 3 pm and went back around 6 pm and had the maximum fun for a not too substantial time investment.
Who is the Big Buddha?
Big Buddha is a part of the Po Lin Monastery, a huge Buddha statue on the Lantau Island a 25 min ride from Tung hung Town Center MTR station.
What is the Ngong Ping 360 Cable Car?
Big Buddha and Po Lin Monastery
How much is it to take the Ngong Ping 360 Cable Car?
It depends on the type of cabin you choose. You will get a discount if you preorder your ticket online beforehand. It is It is definitely recommended to buy the ticket online to skip the ticket line. There are 2 more lines though, the ticket redemption line and the waiting line for the cabin.
Is it worth to take the Crystal Cabin if you take the Ngong Ping 360 Cable Car?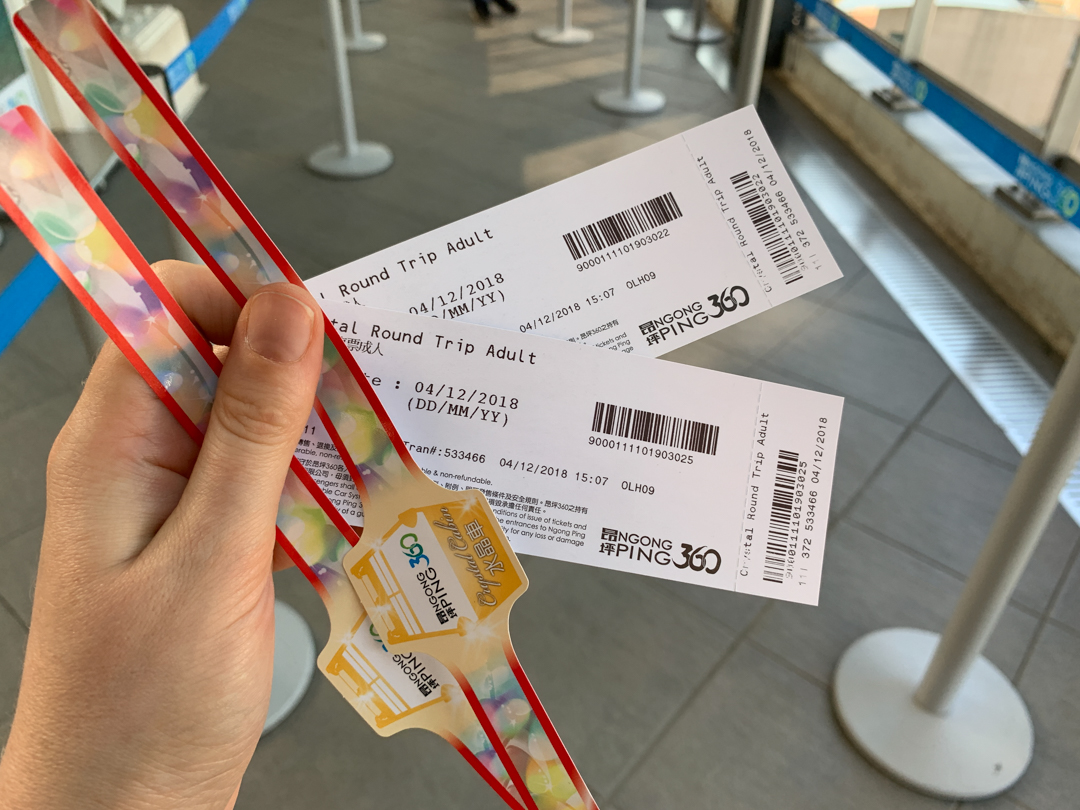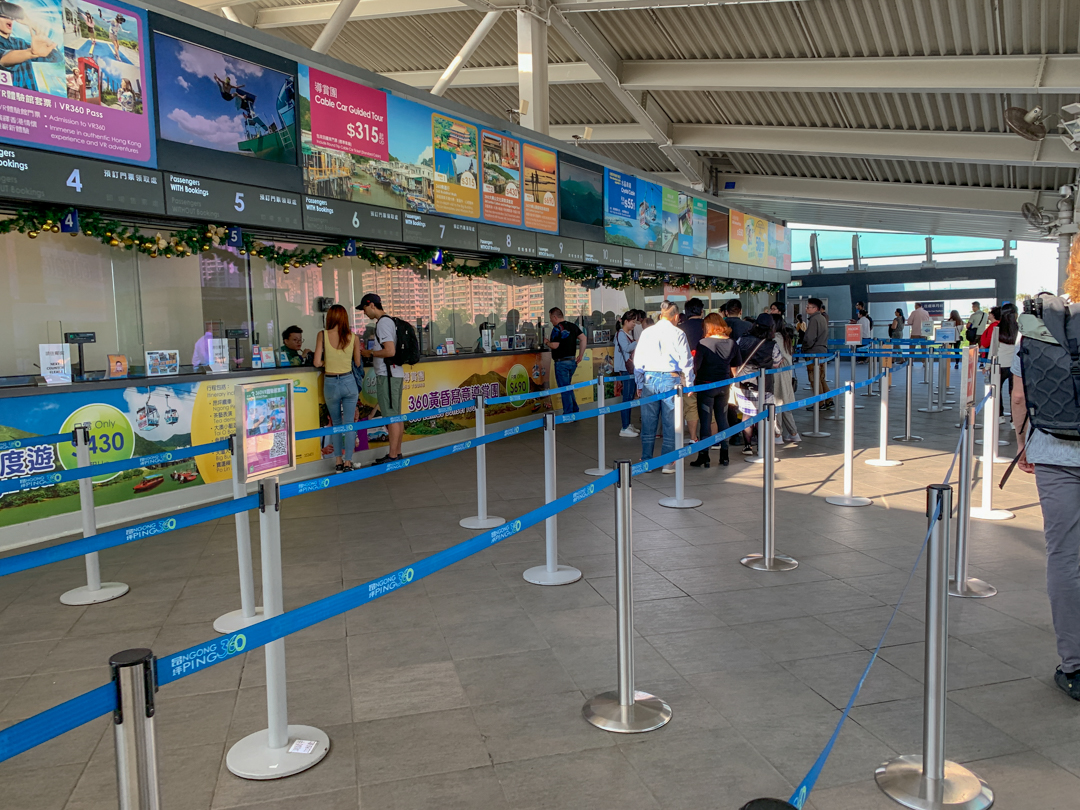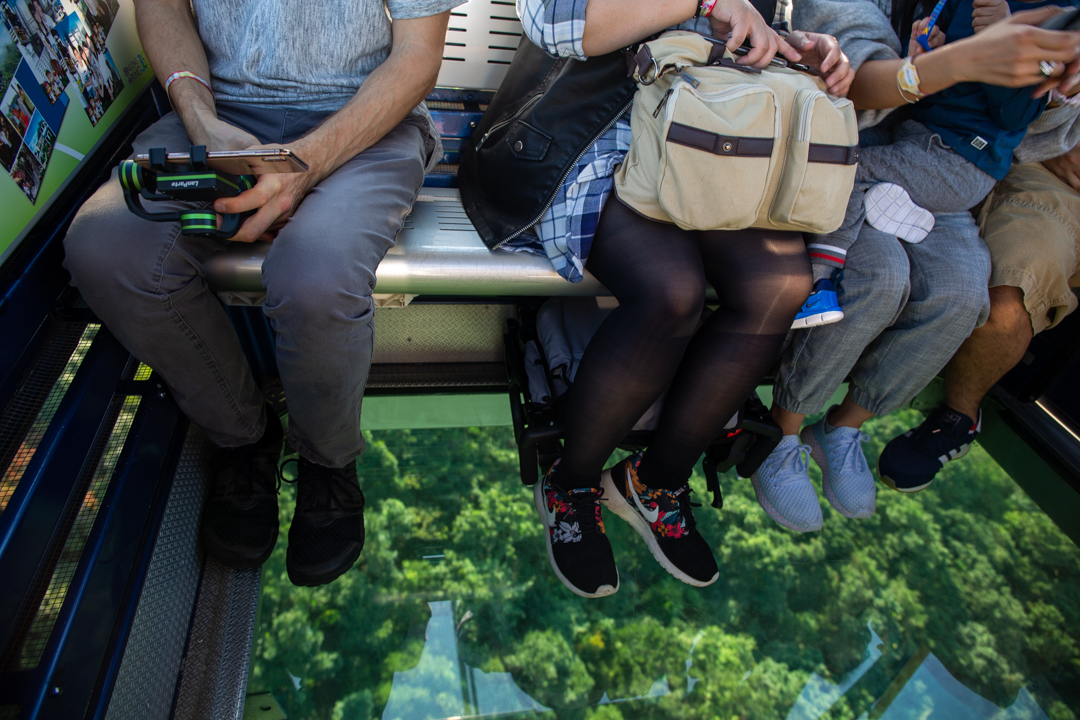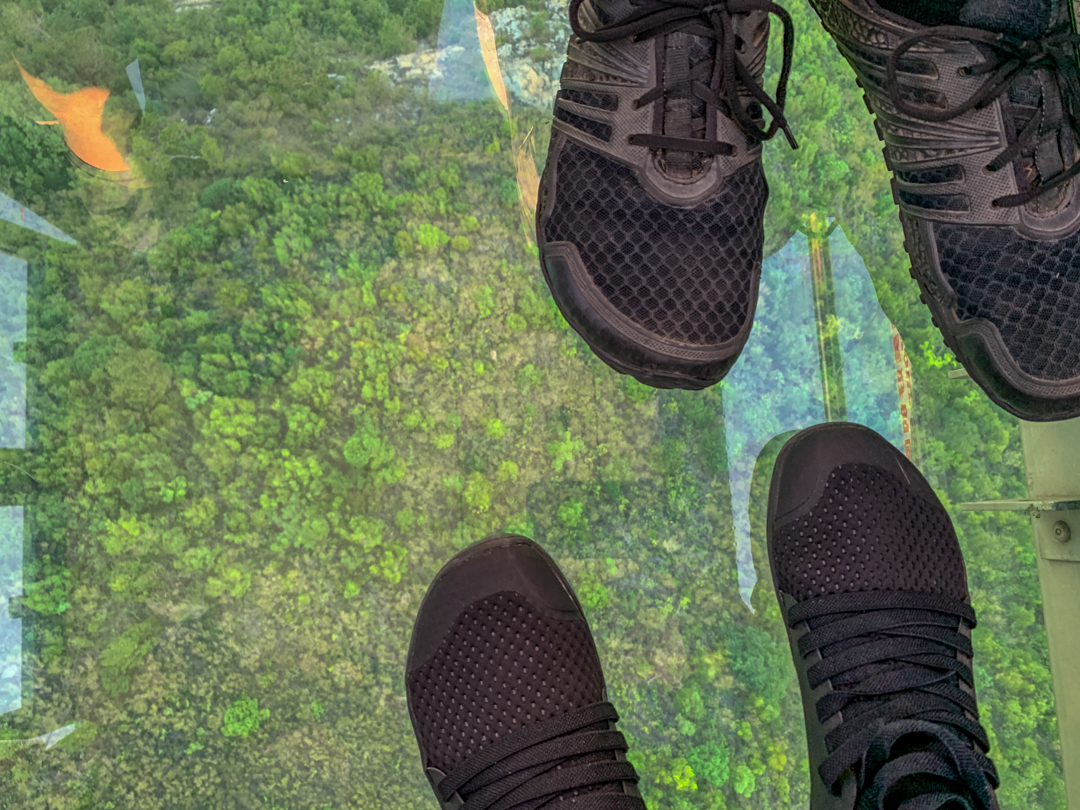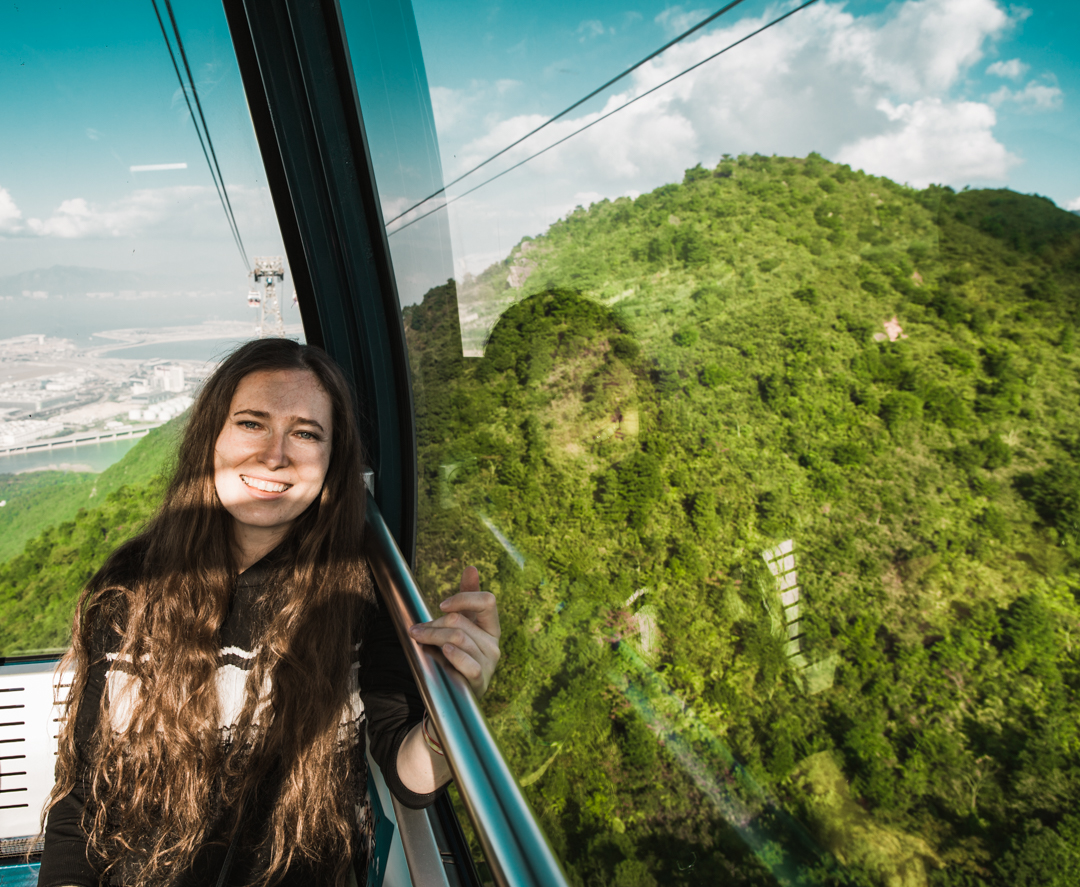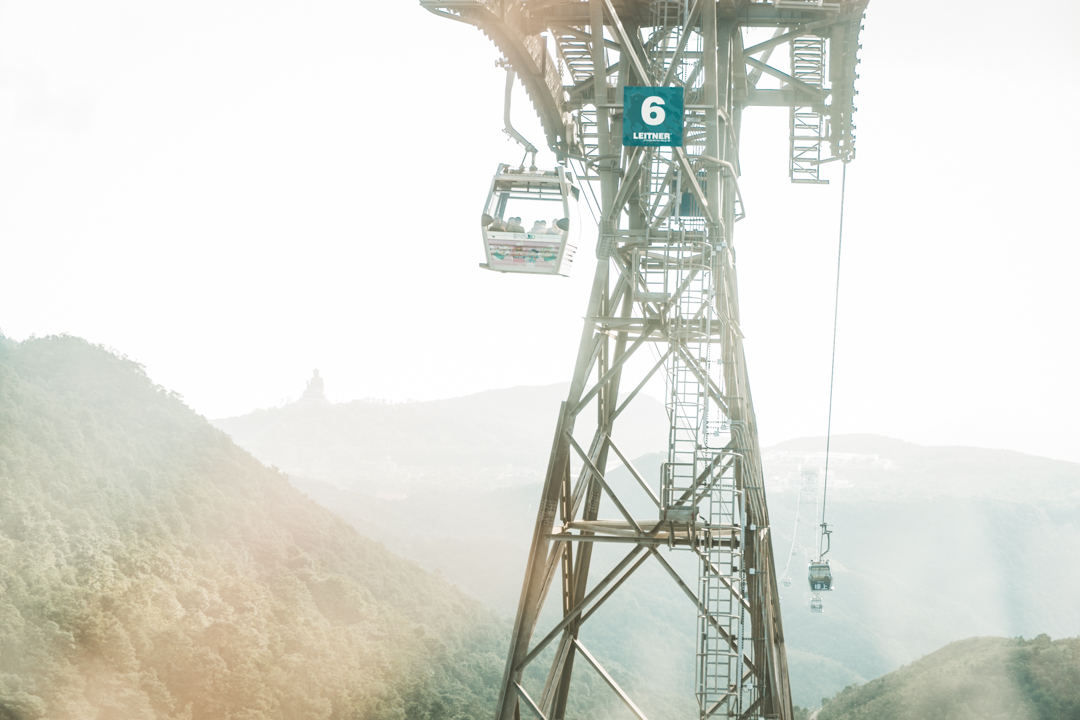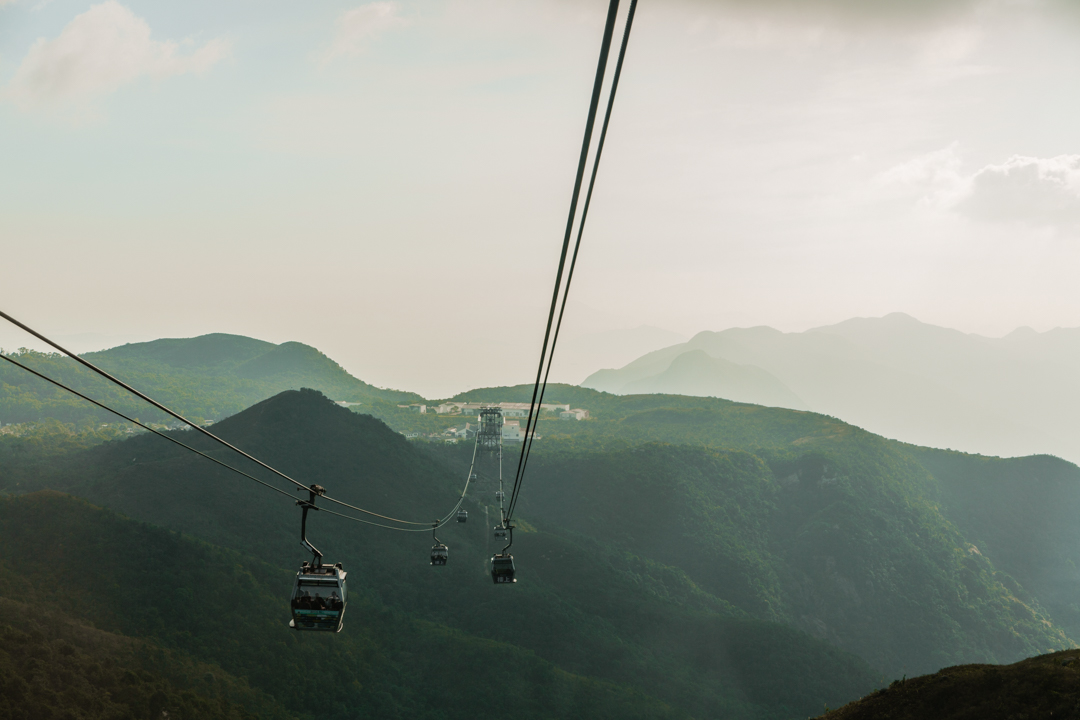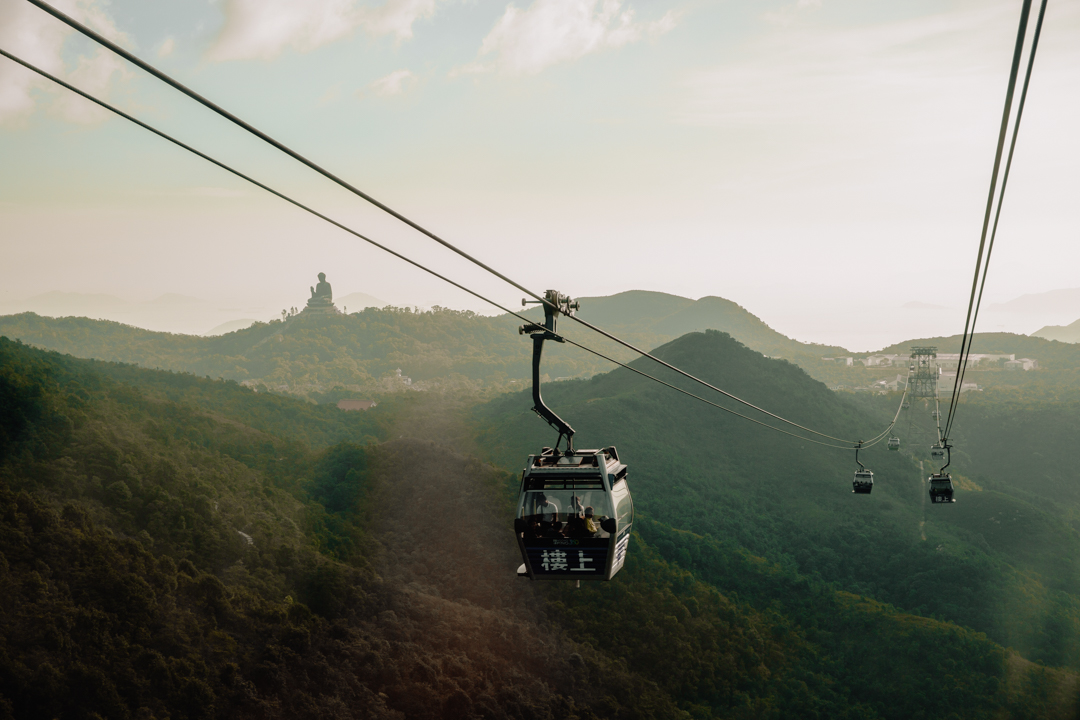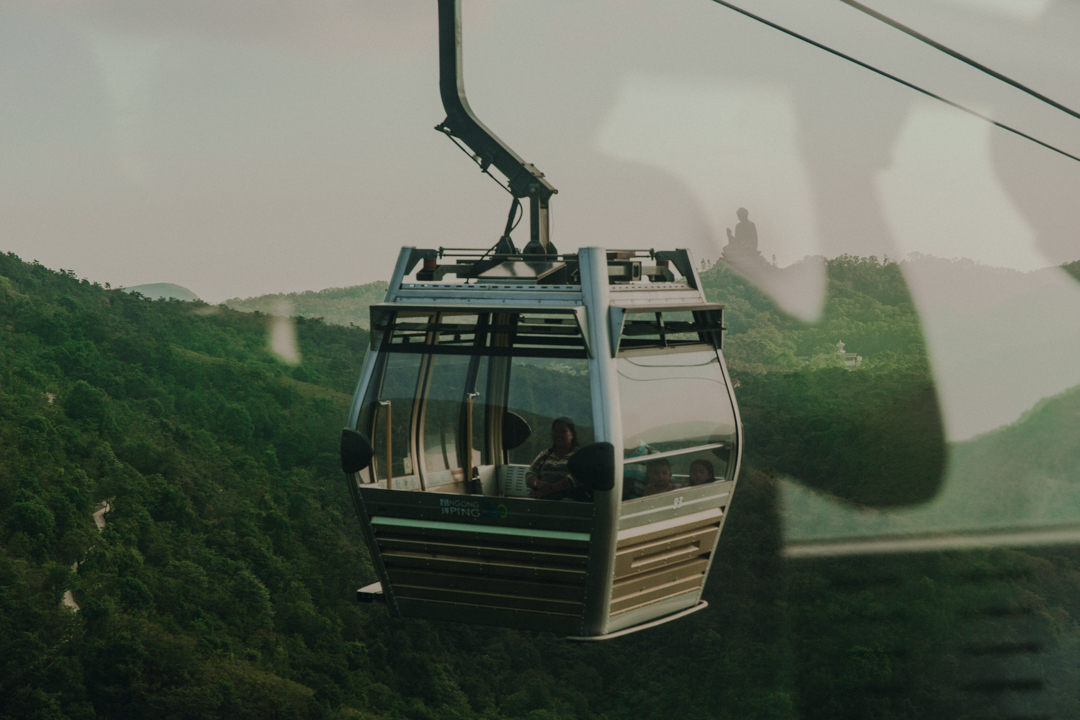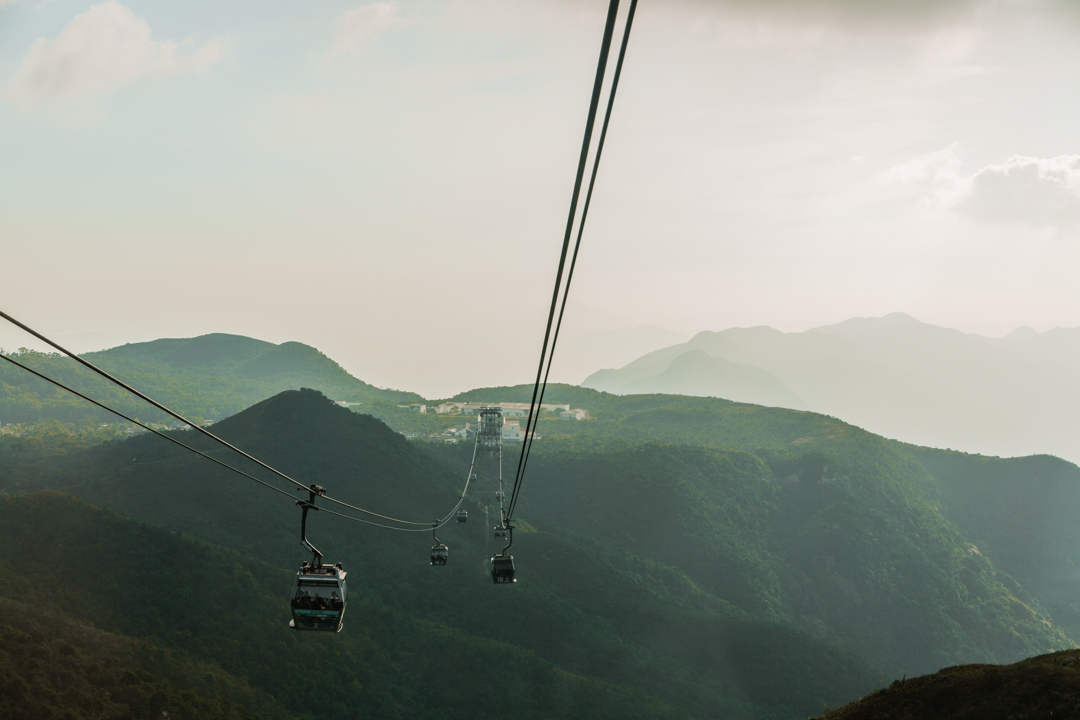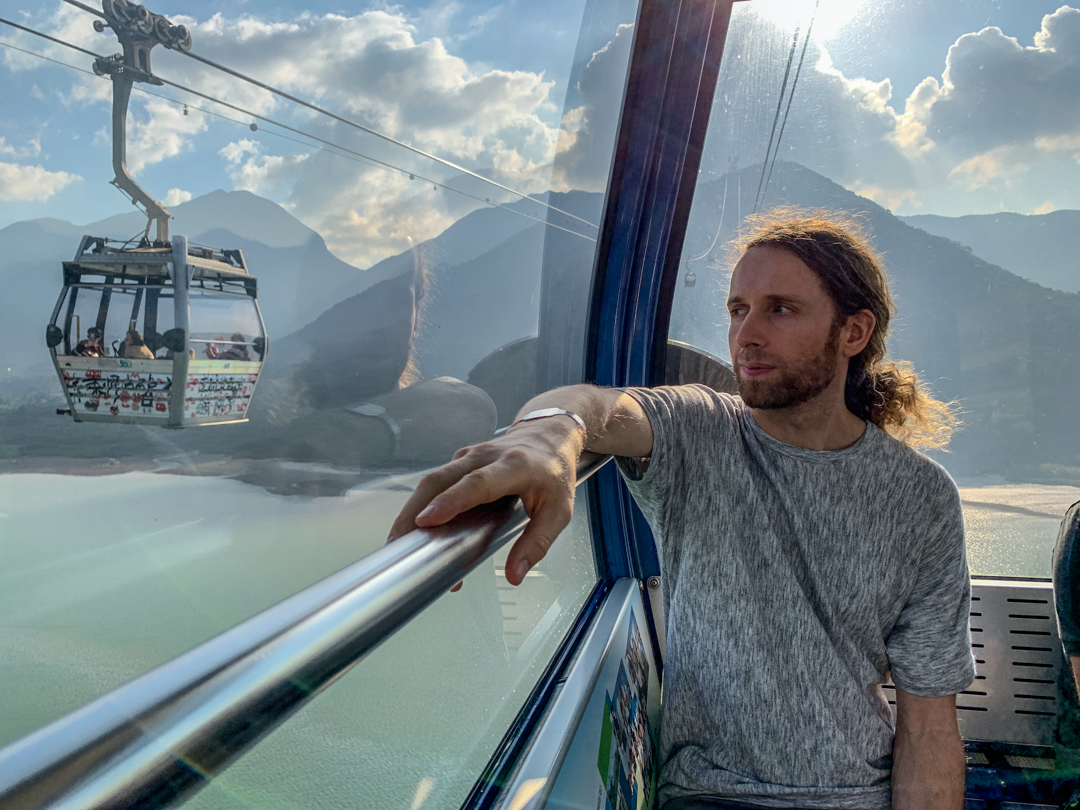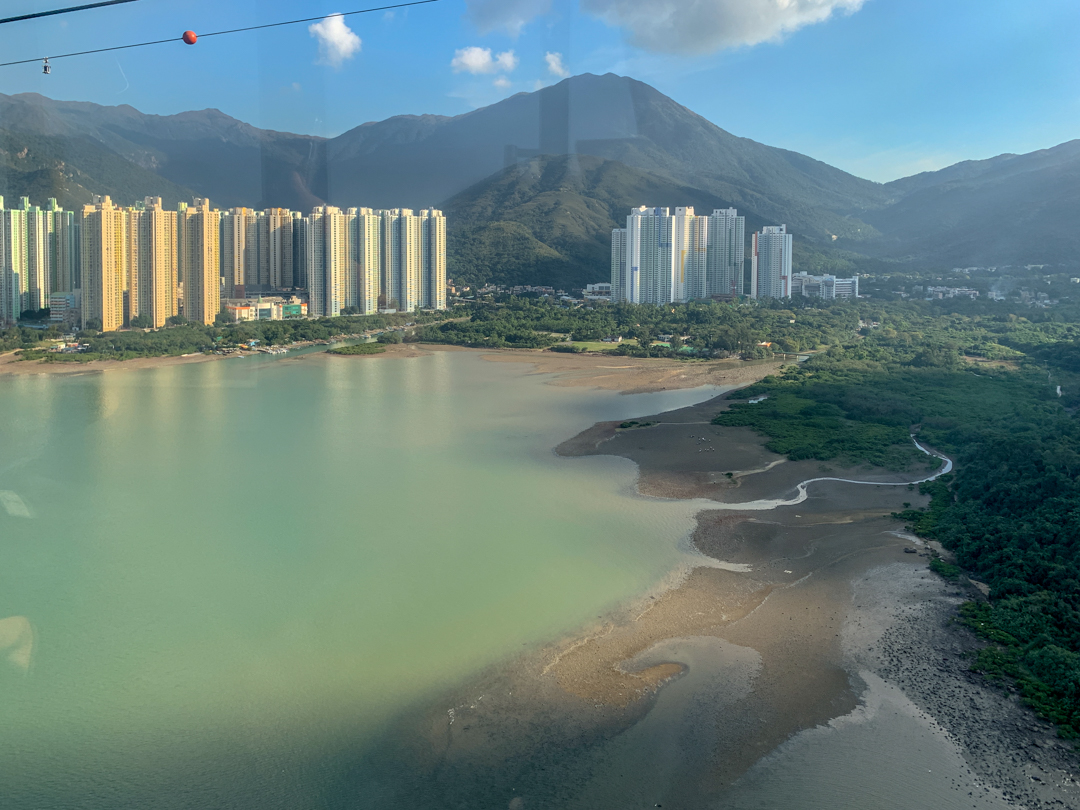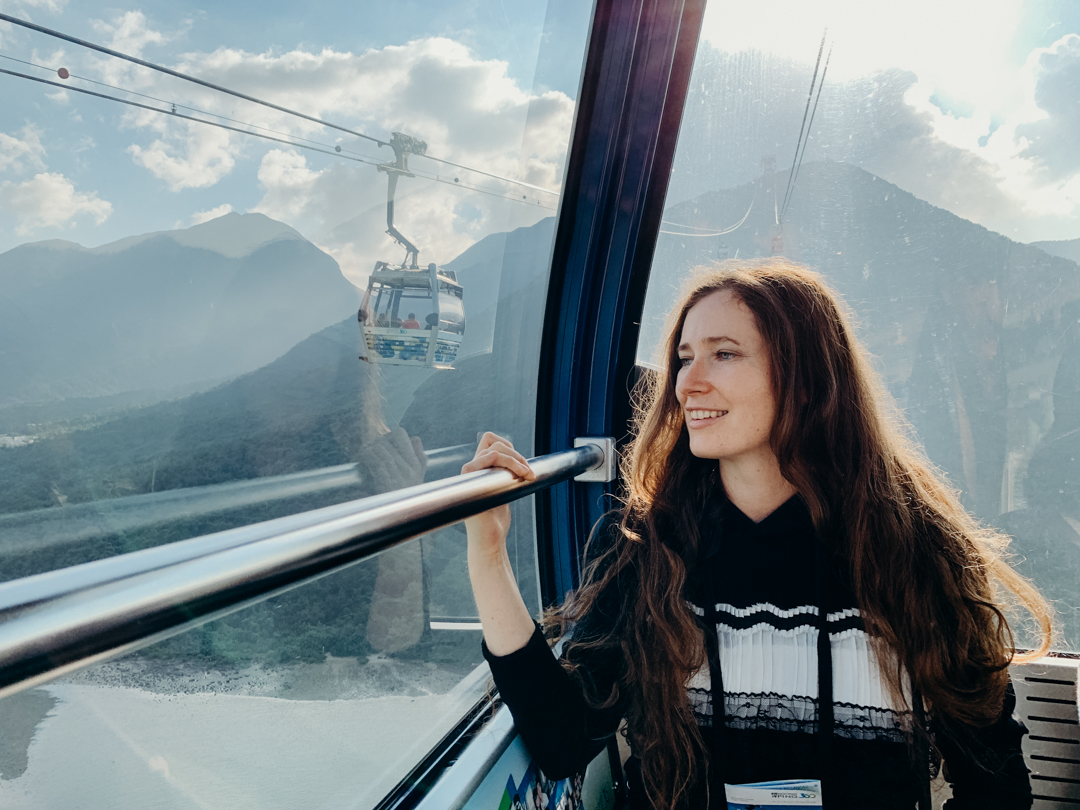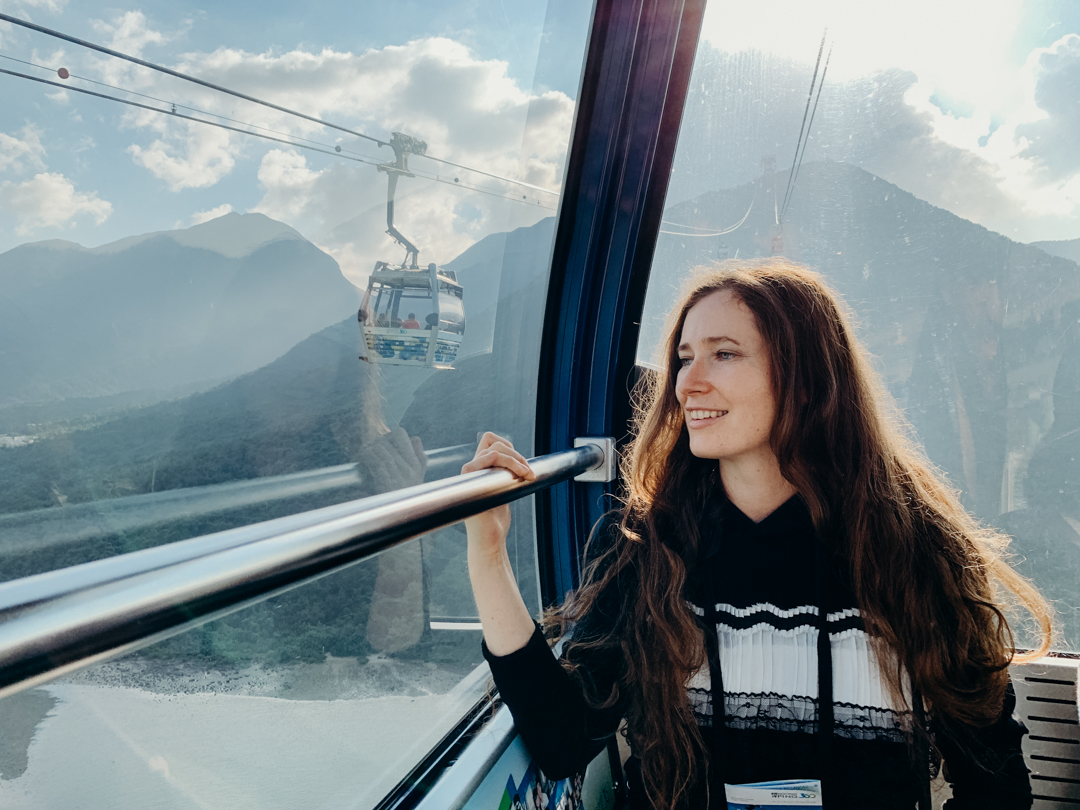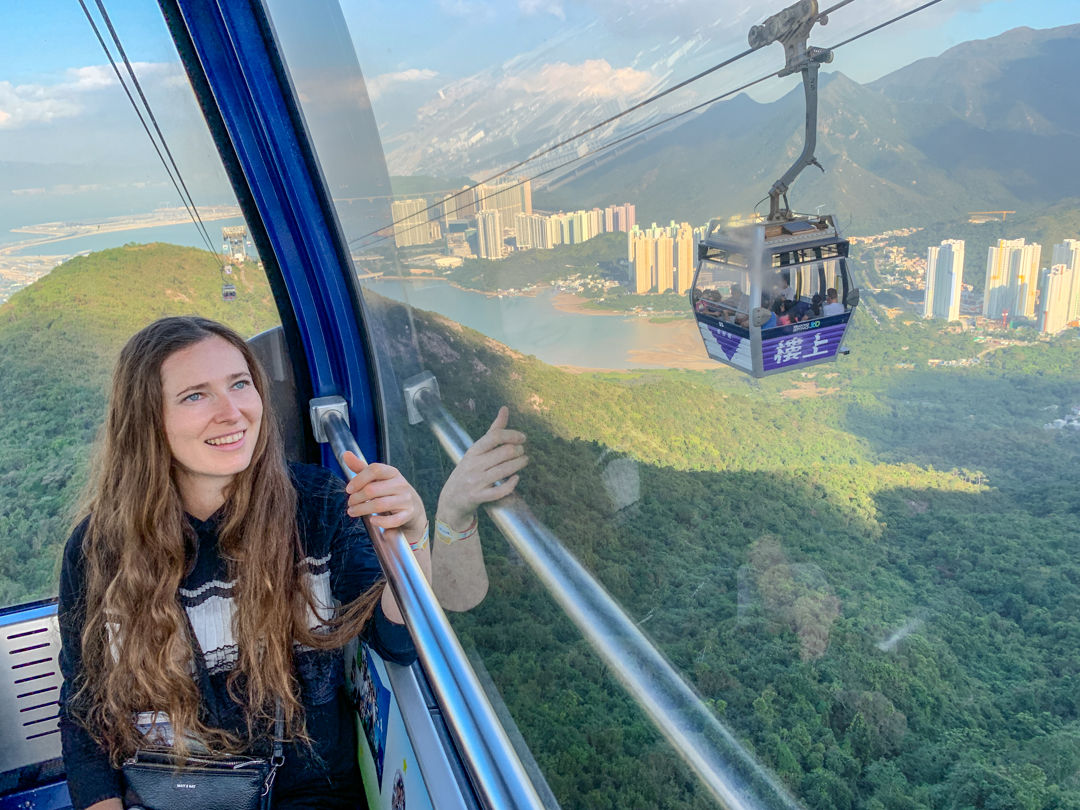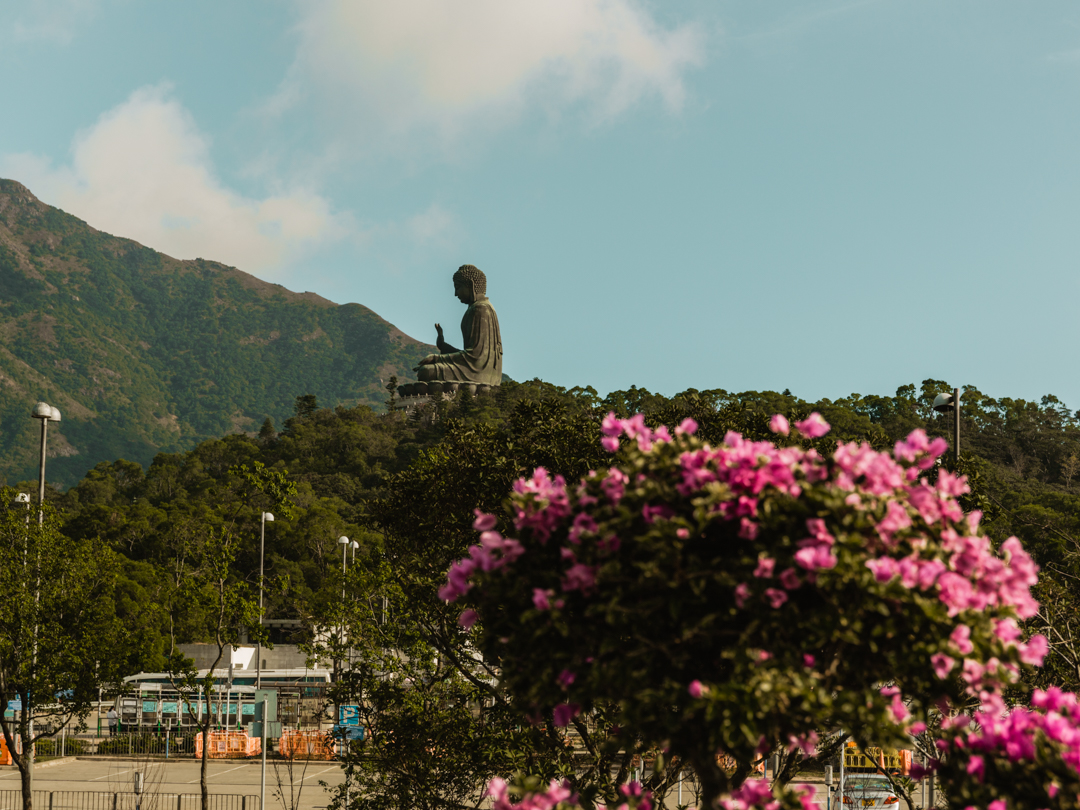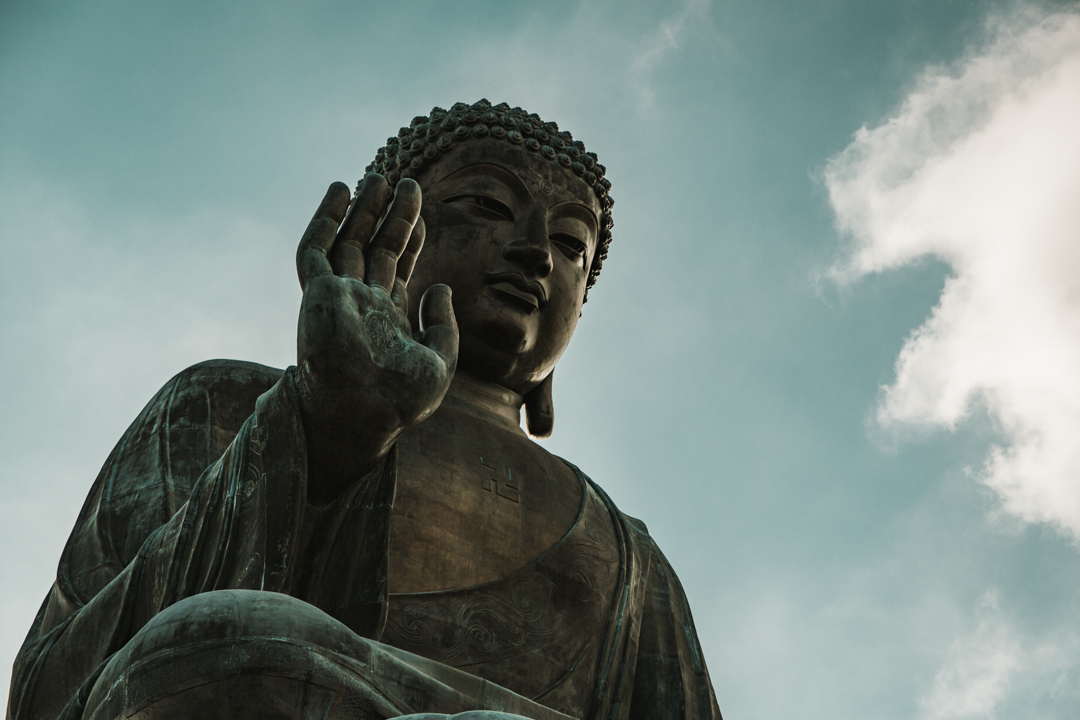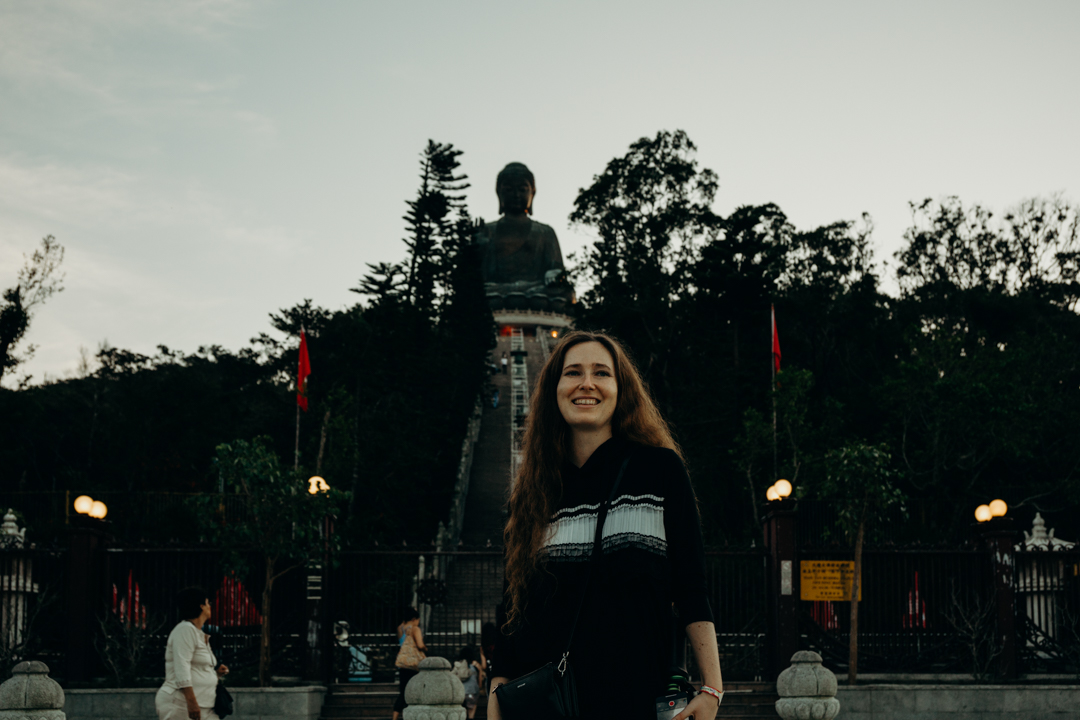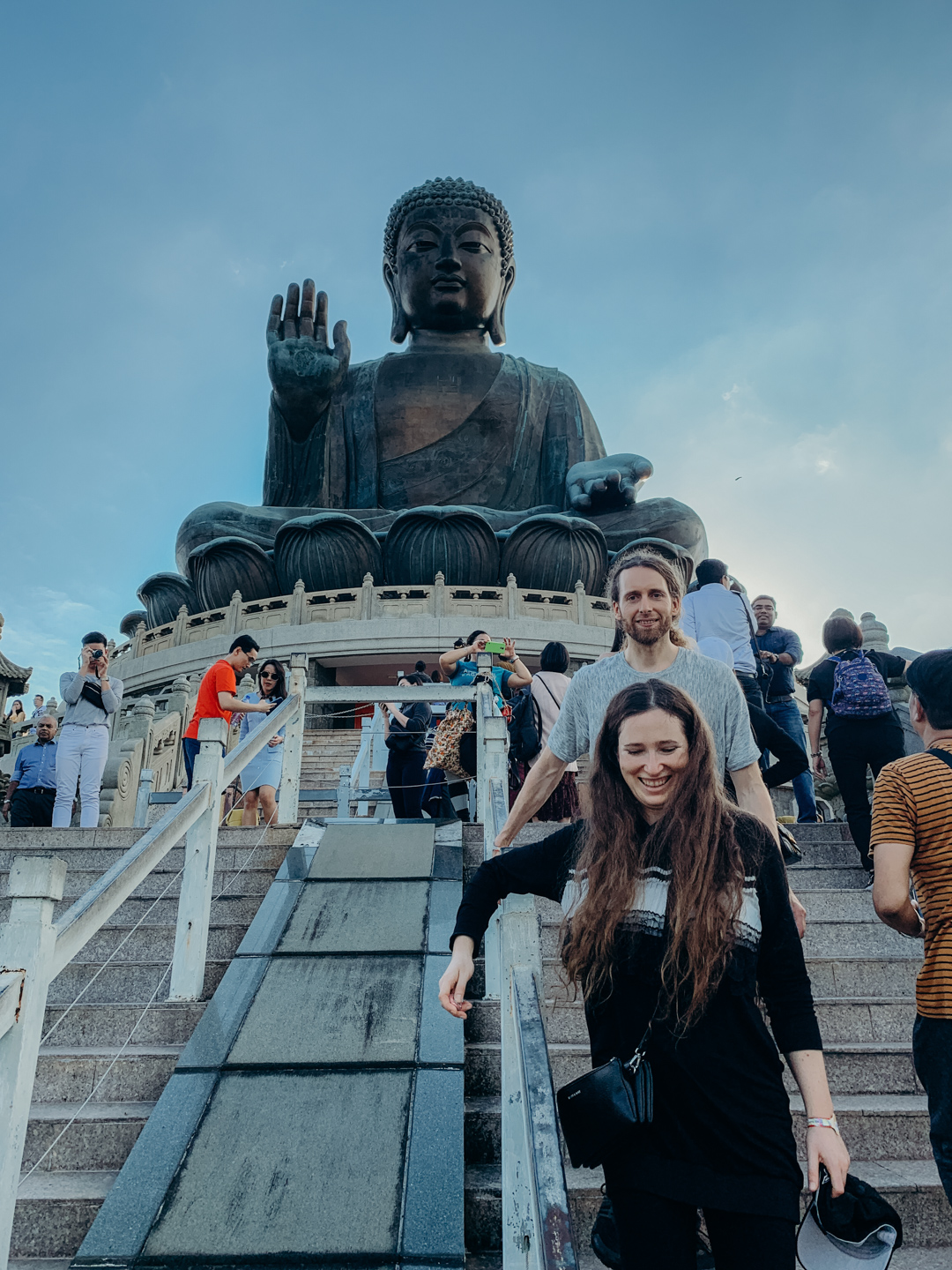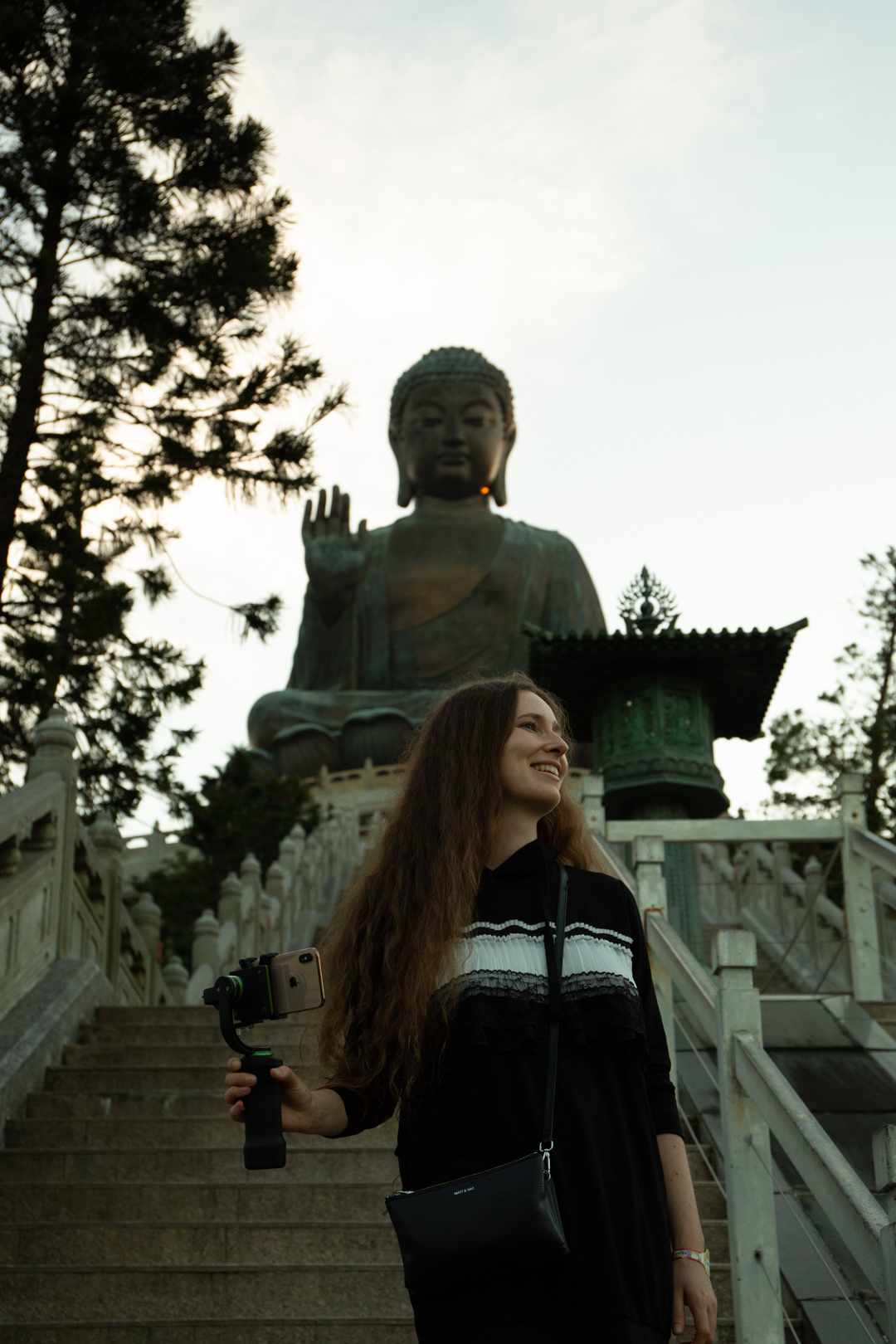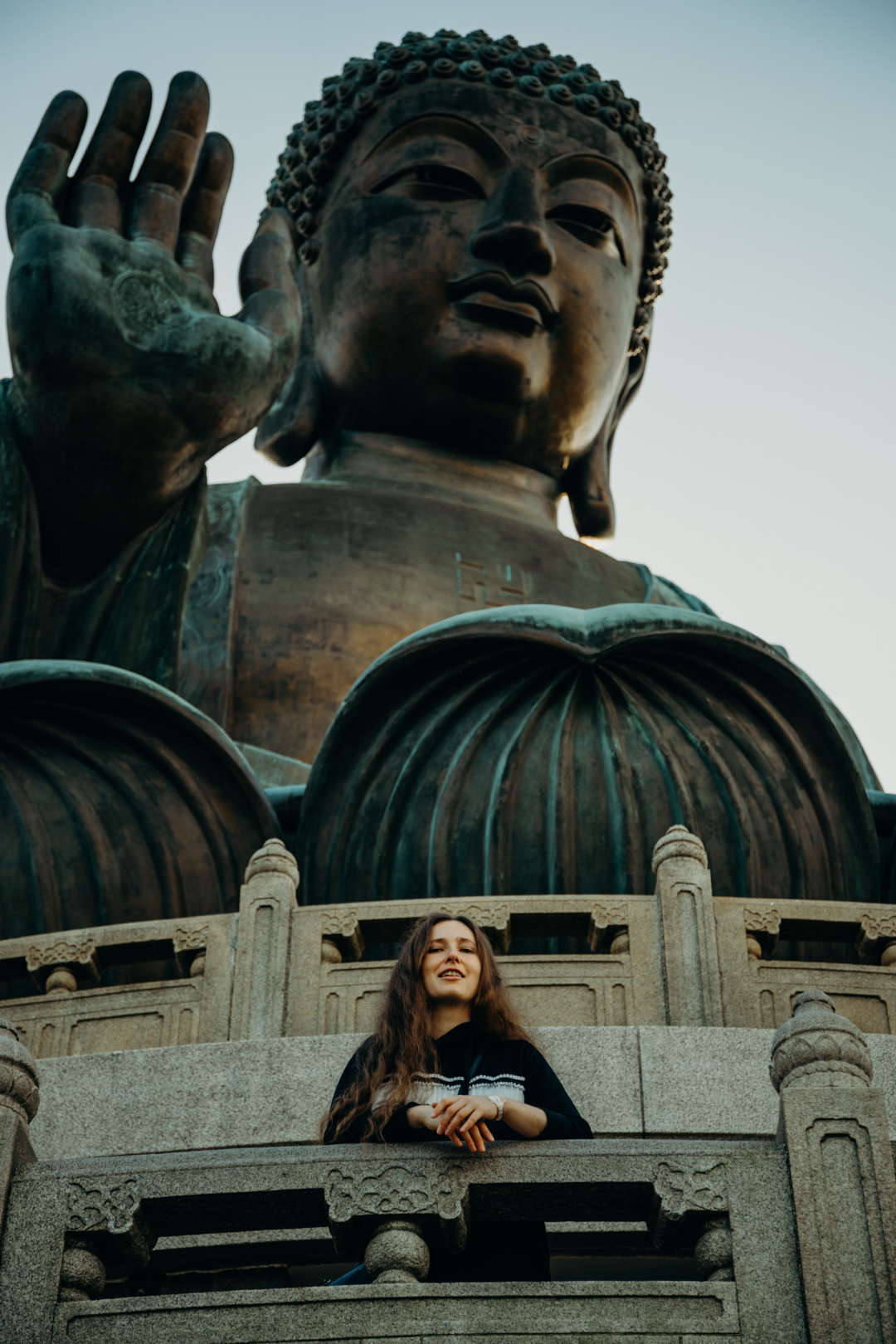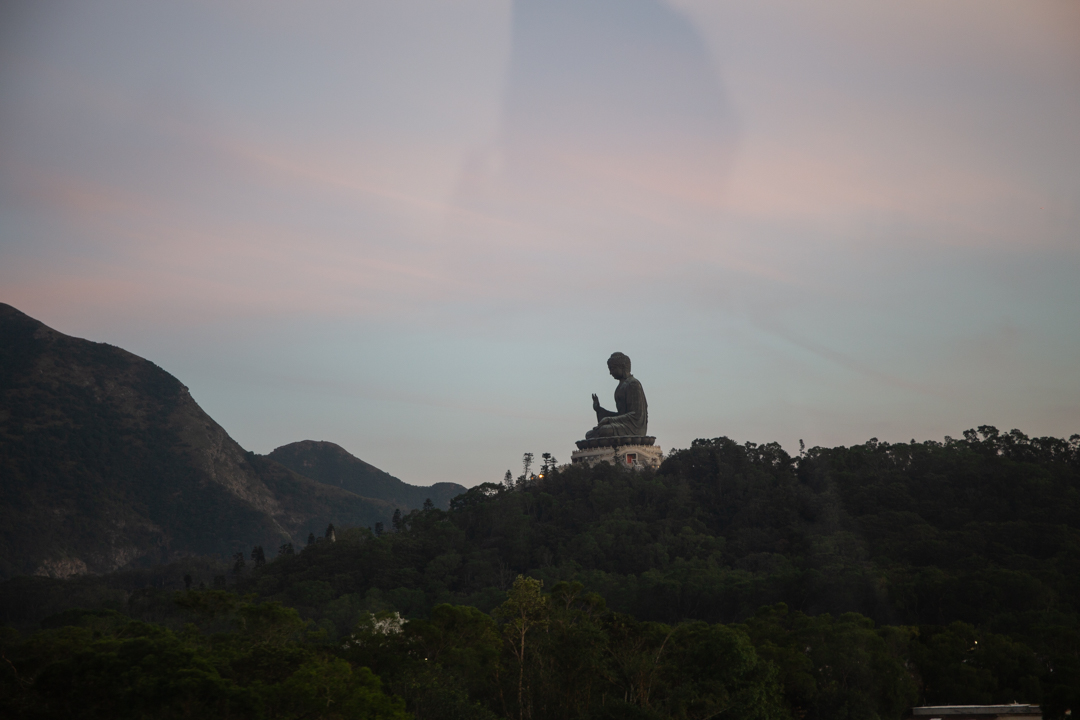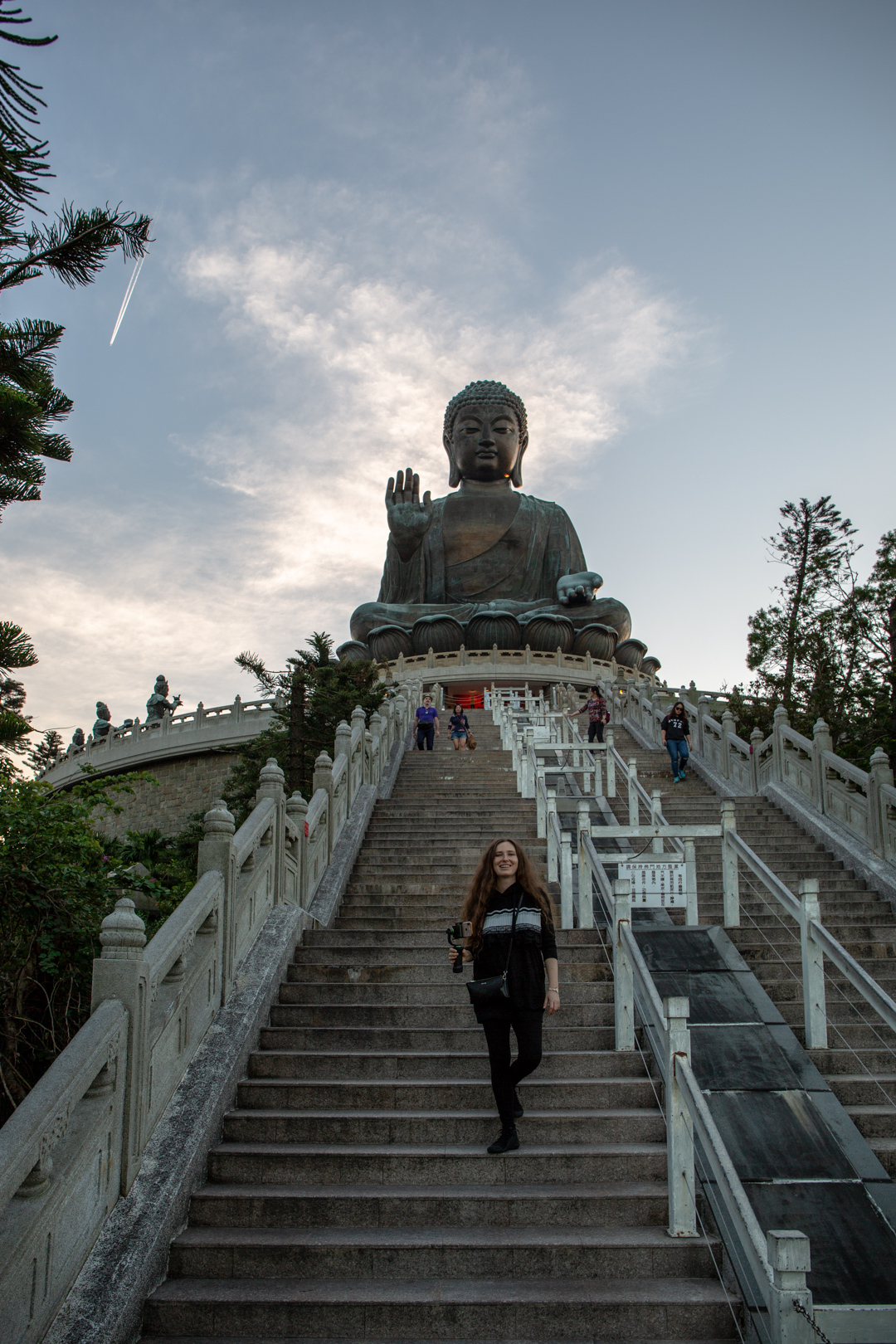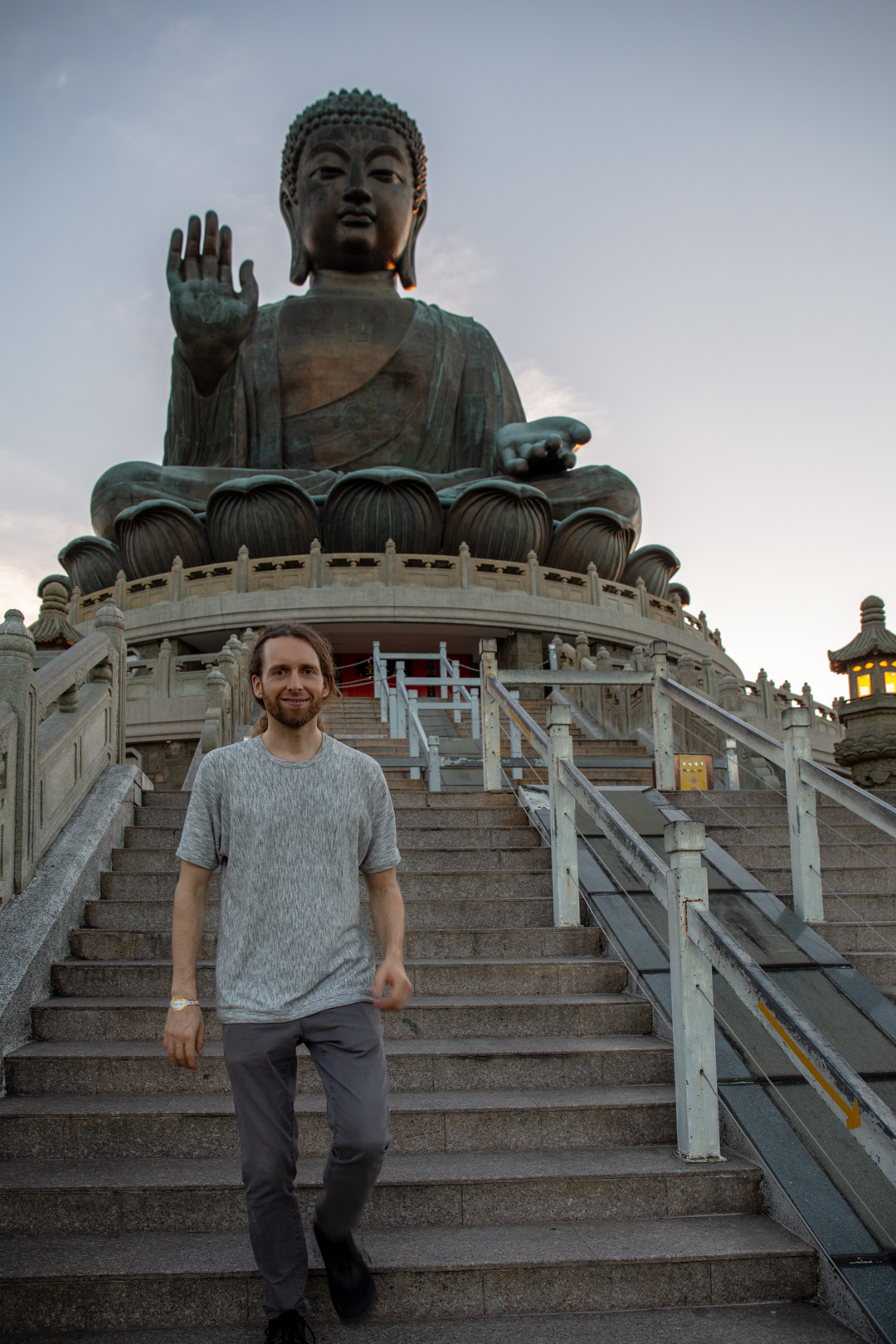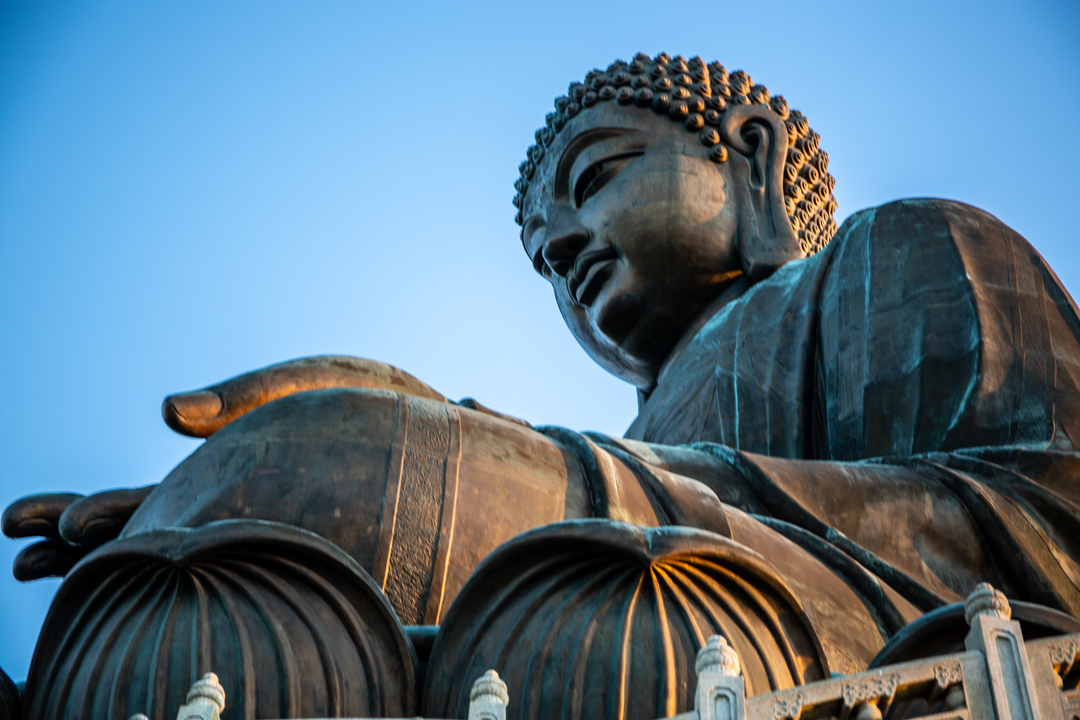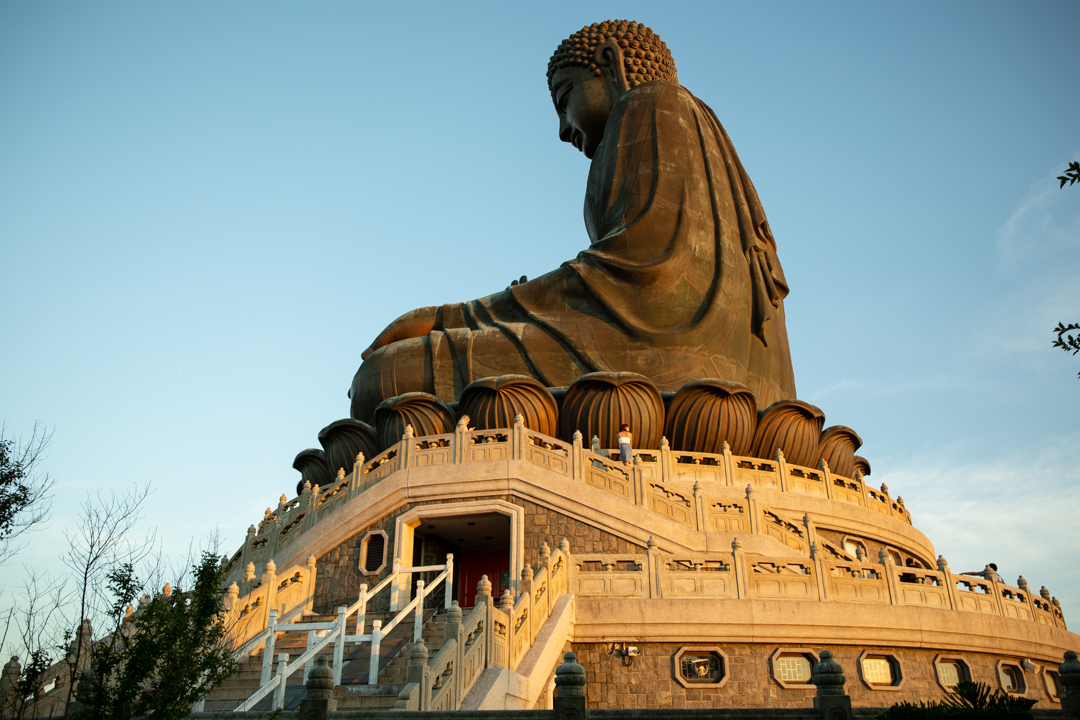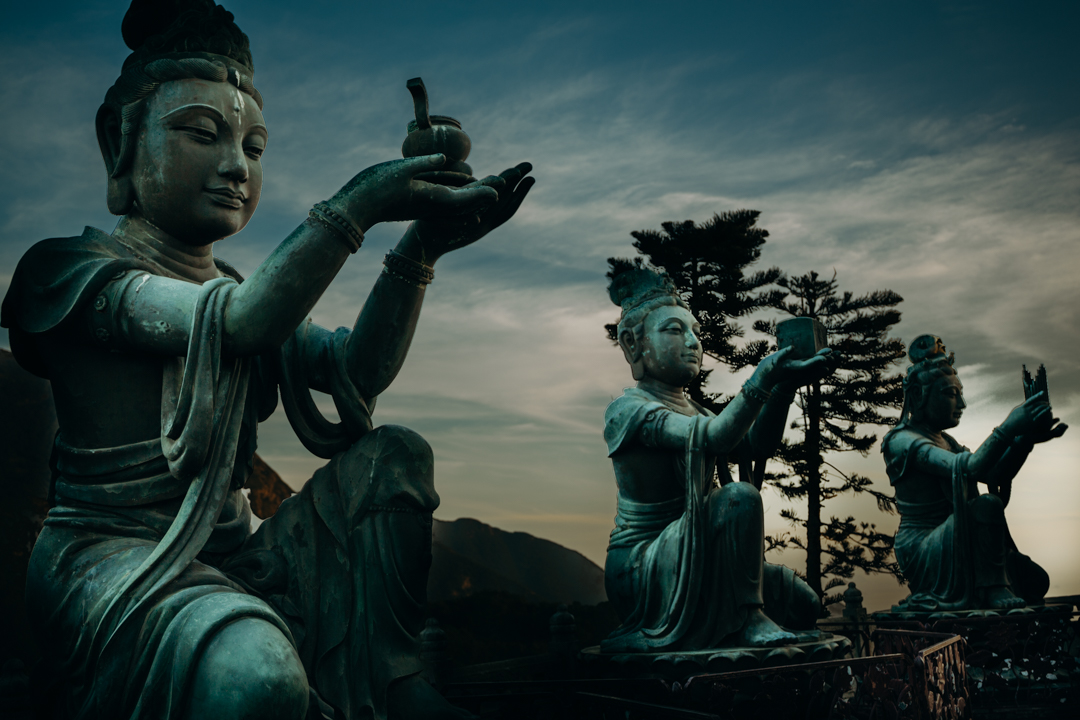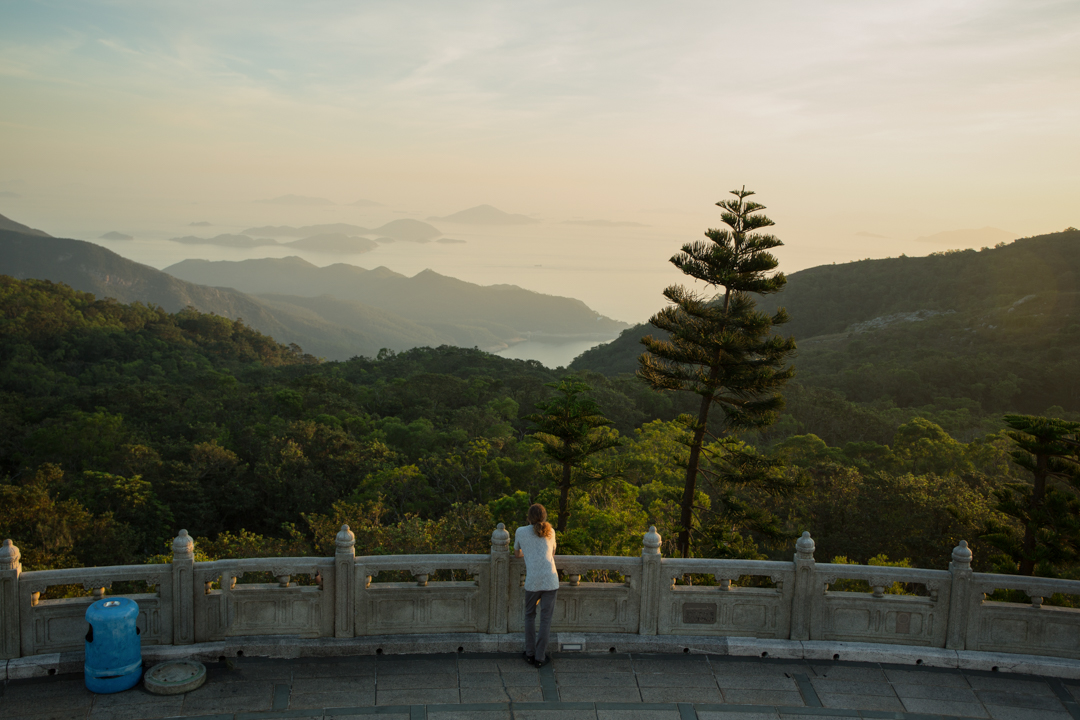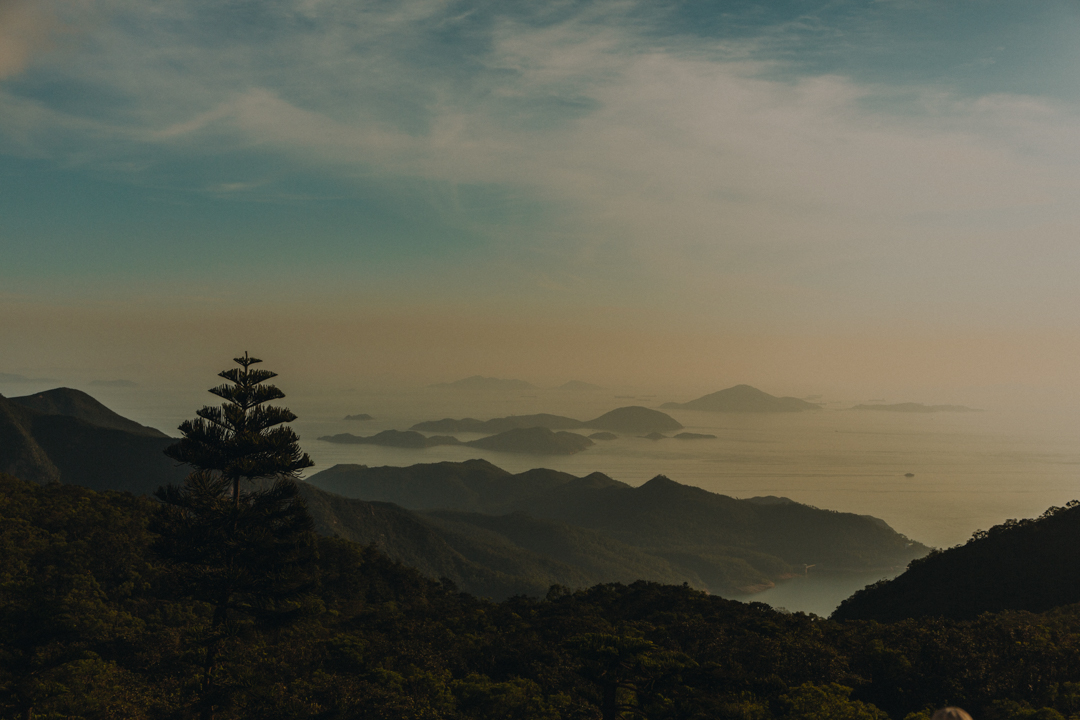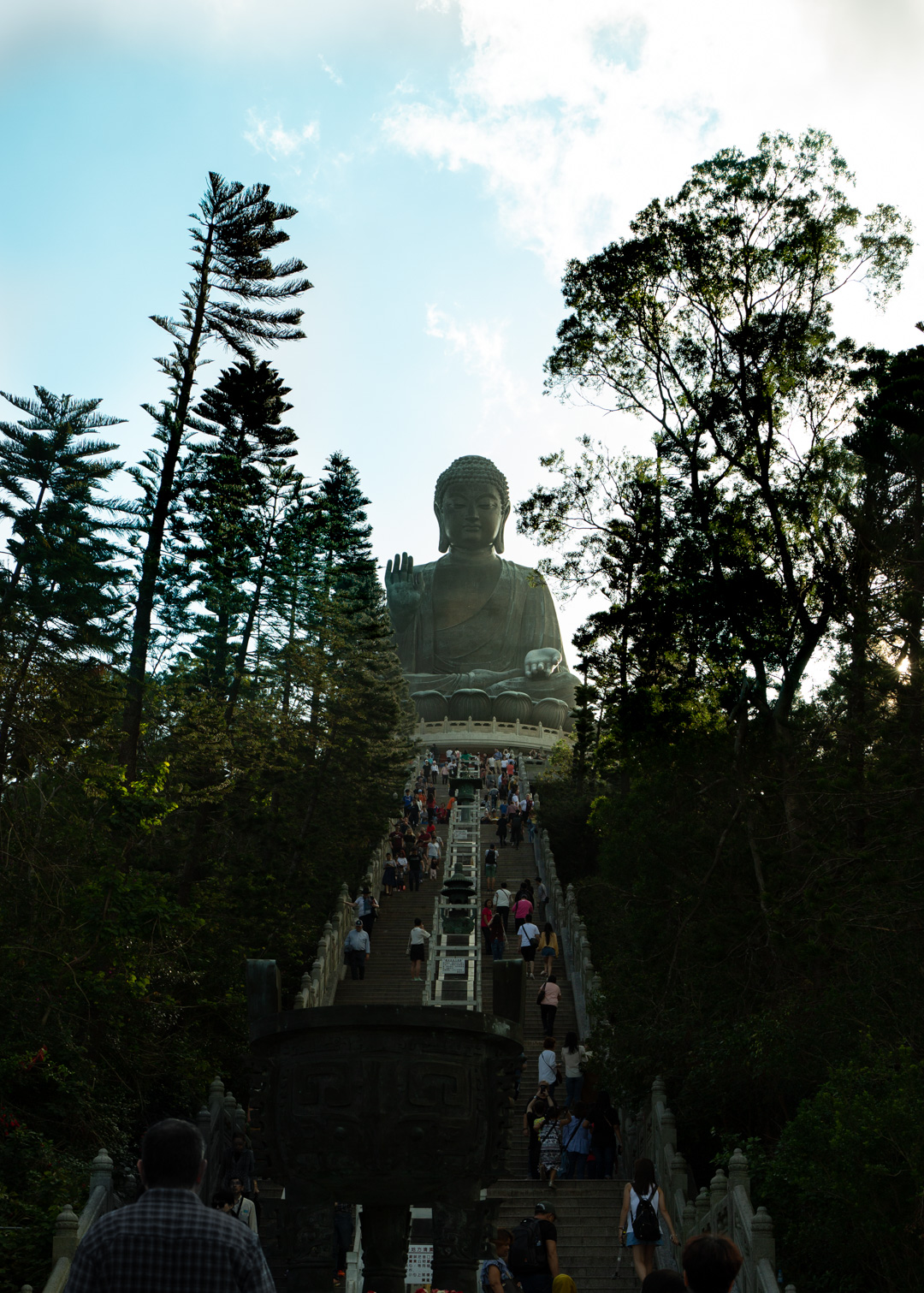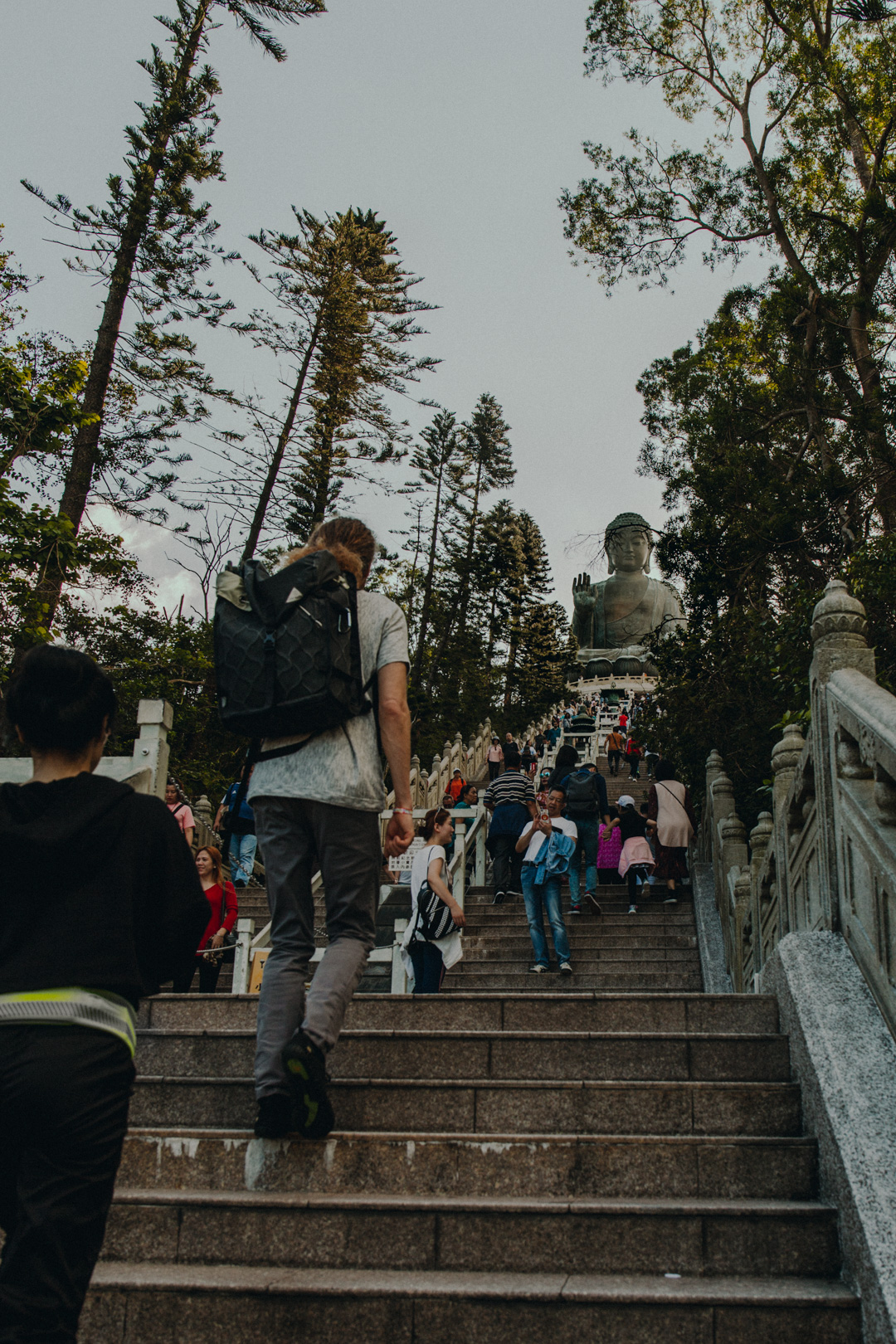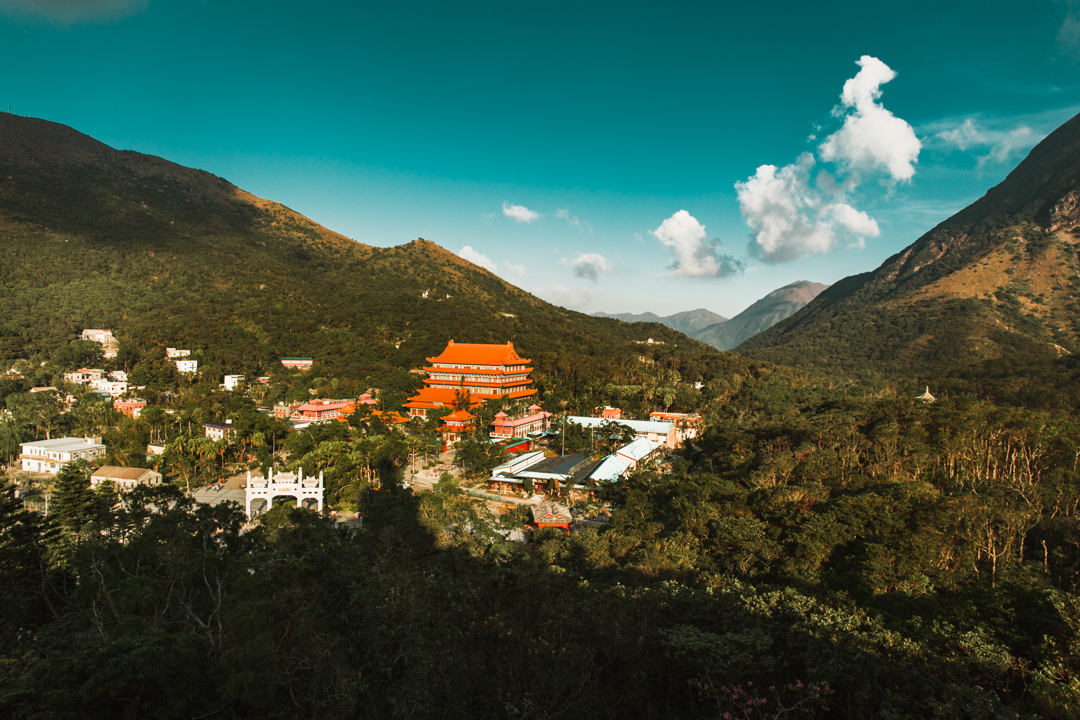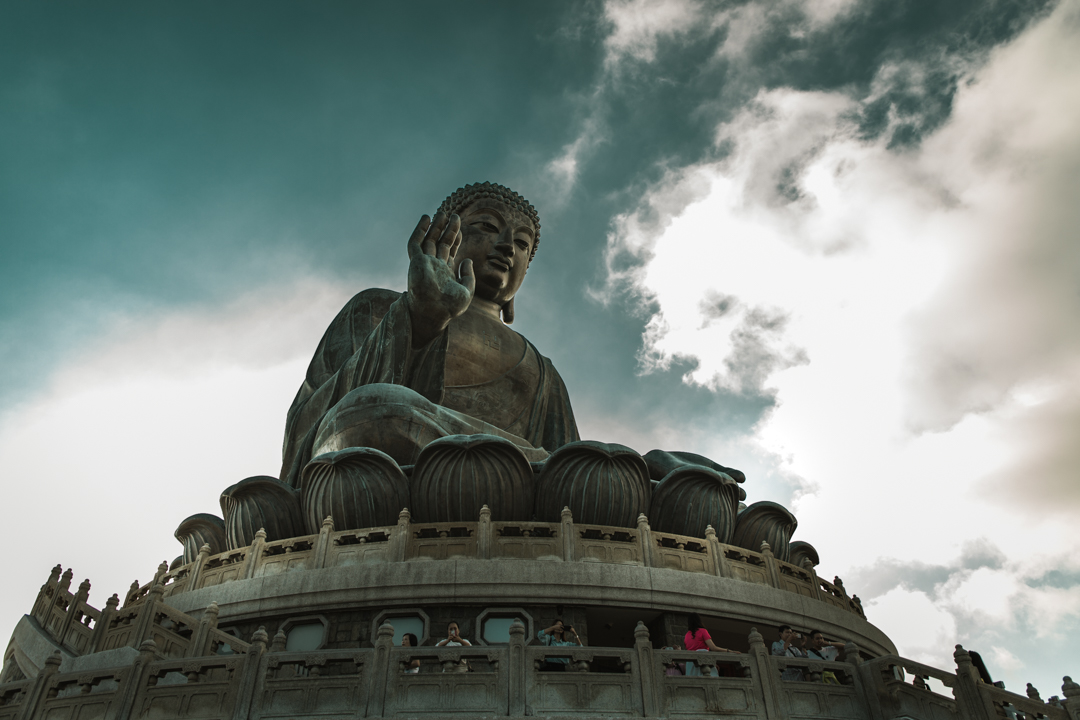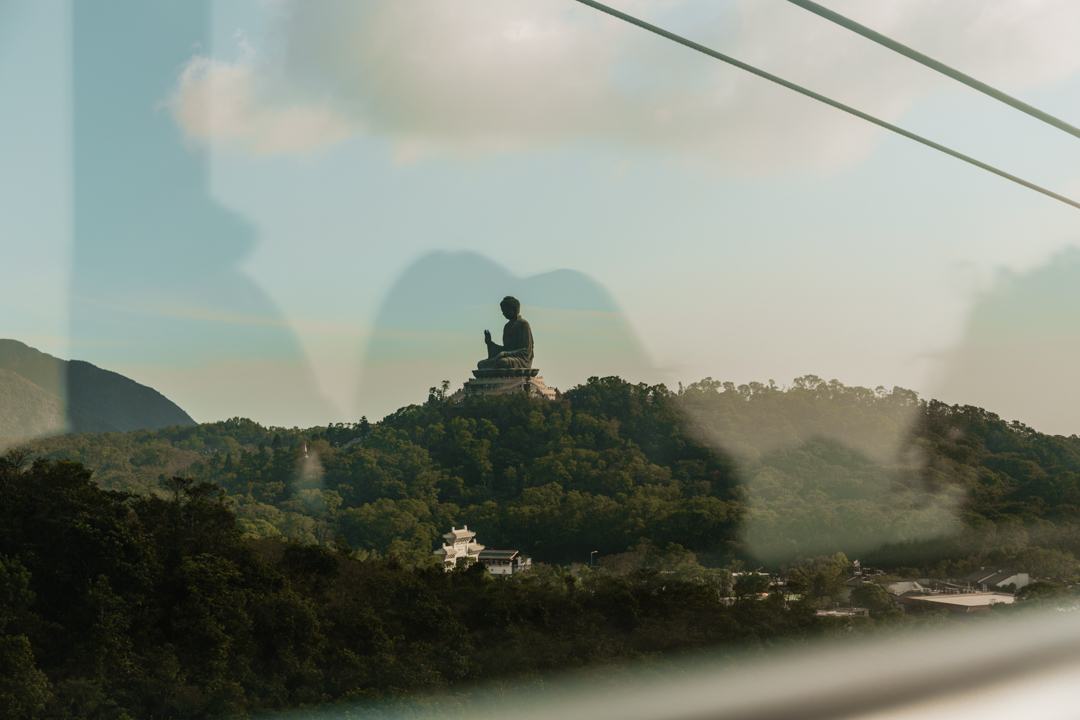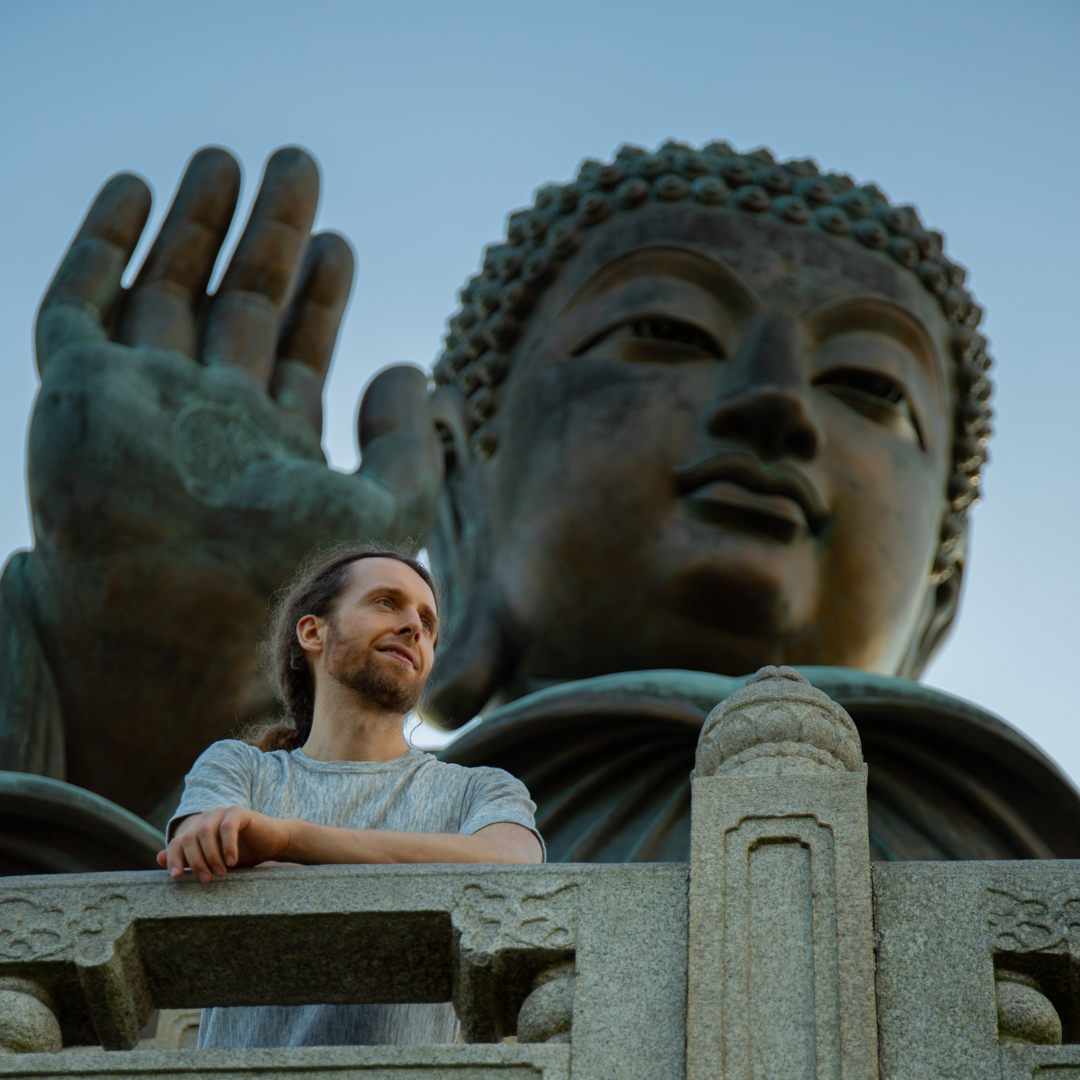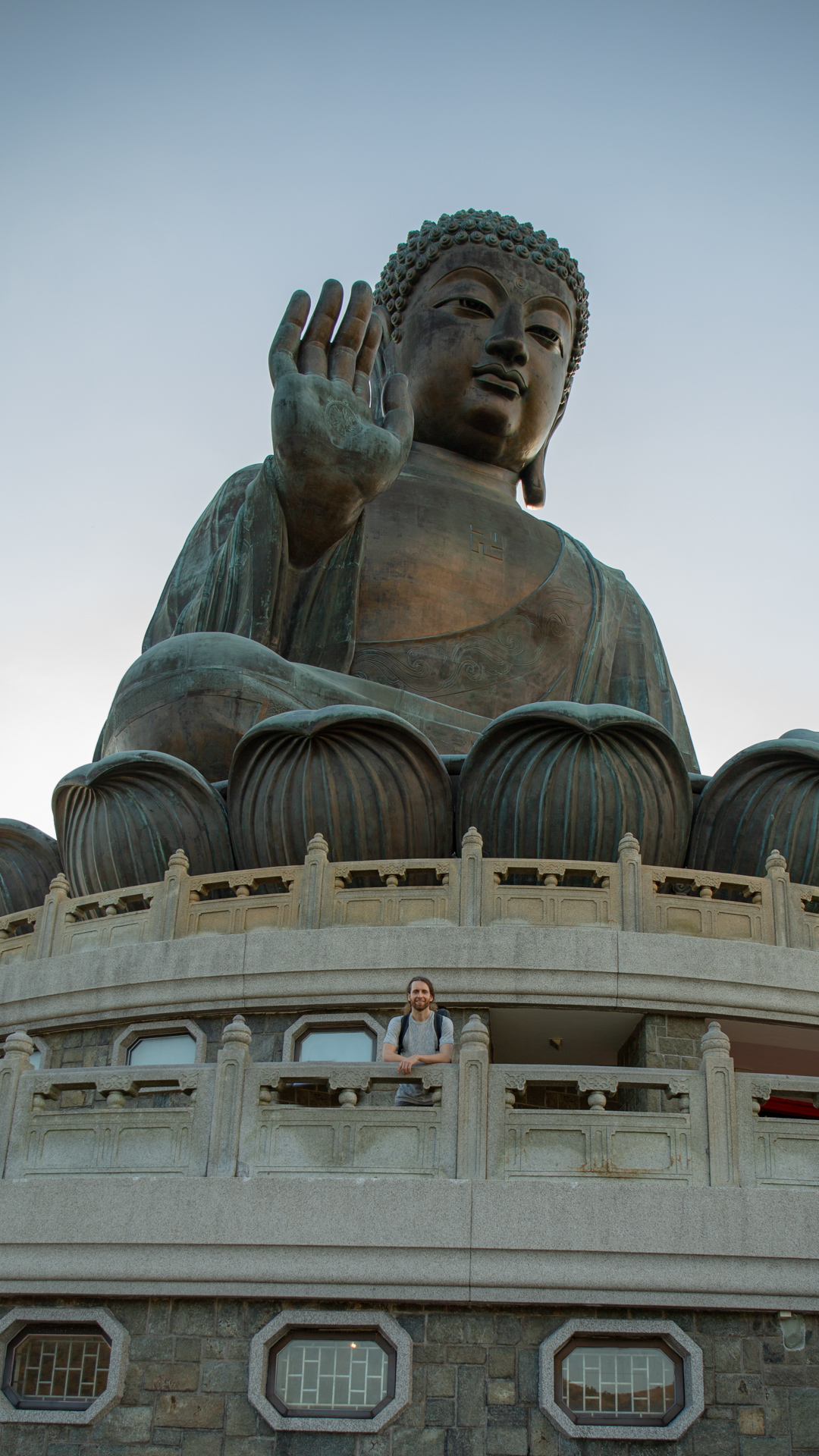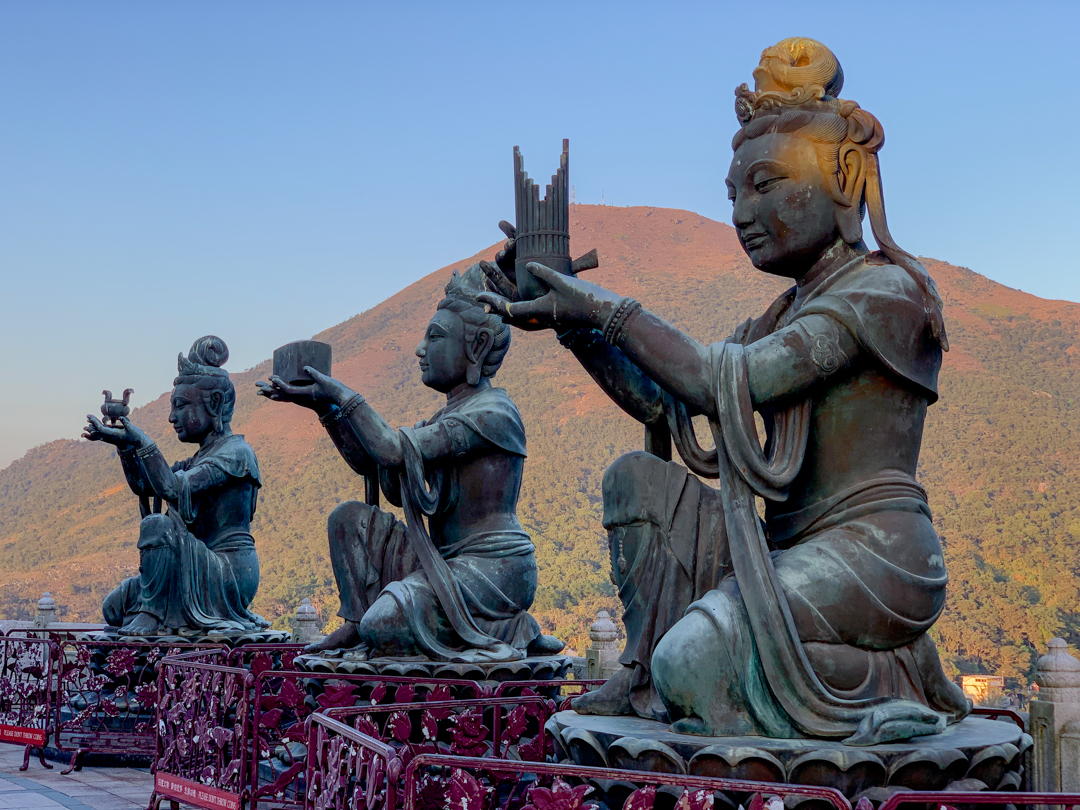 Going back
We went just in time to catch the last cabins around 6 pm. The lane for the crystal cabis was much shorter than the one for the standard cabin, so we were lucky to have the crystal cabin round trip ticket.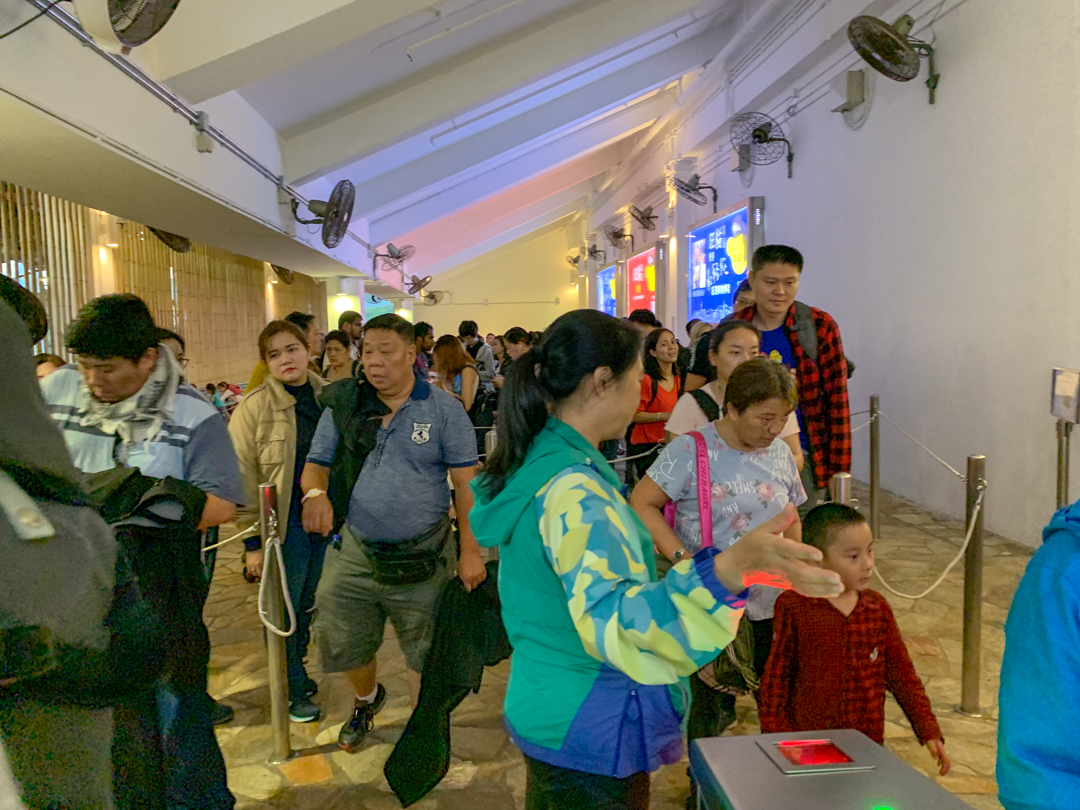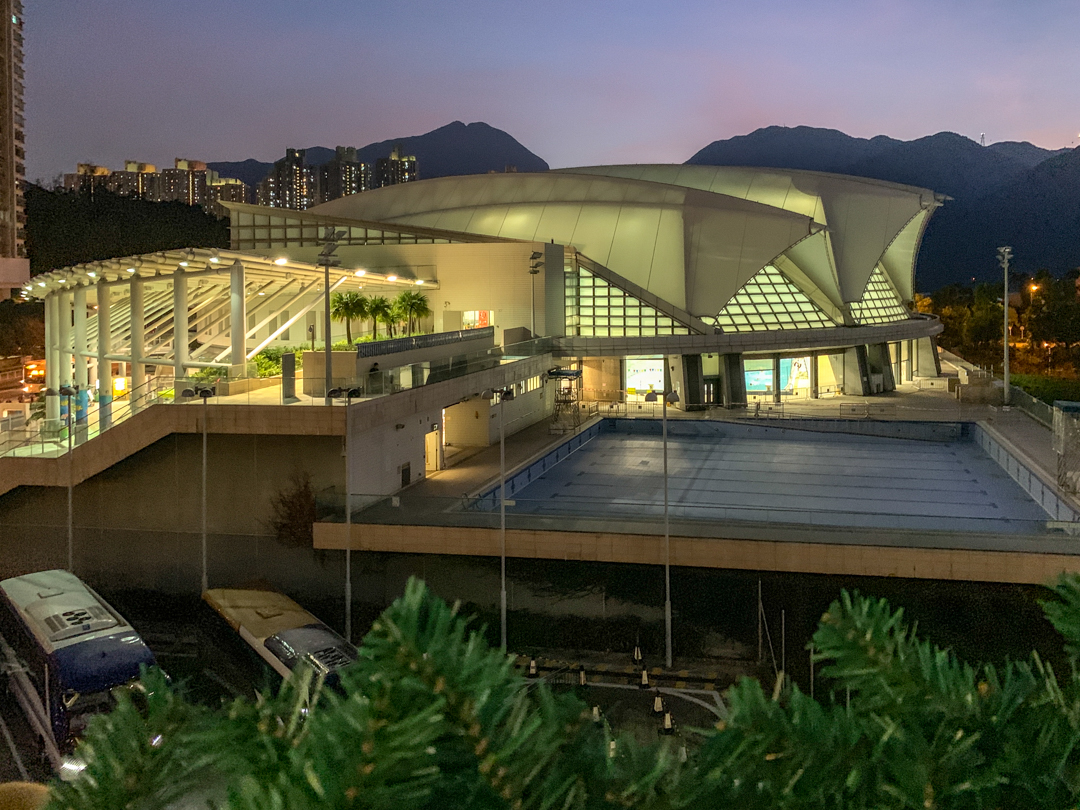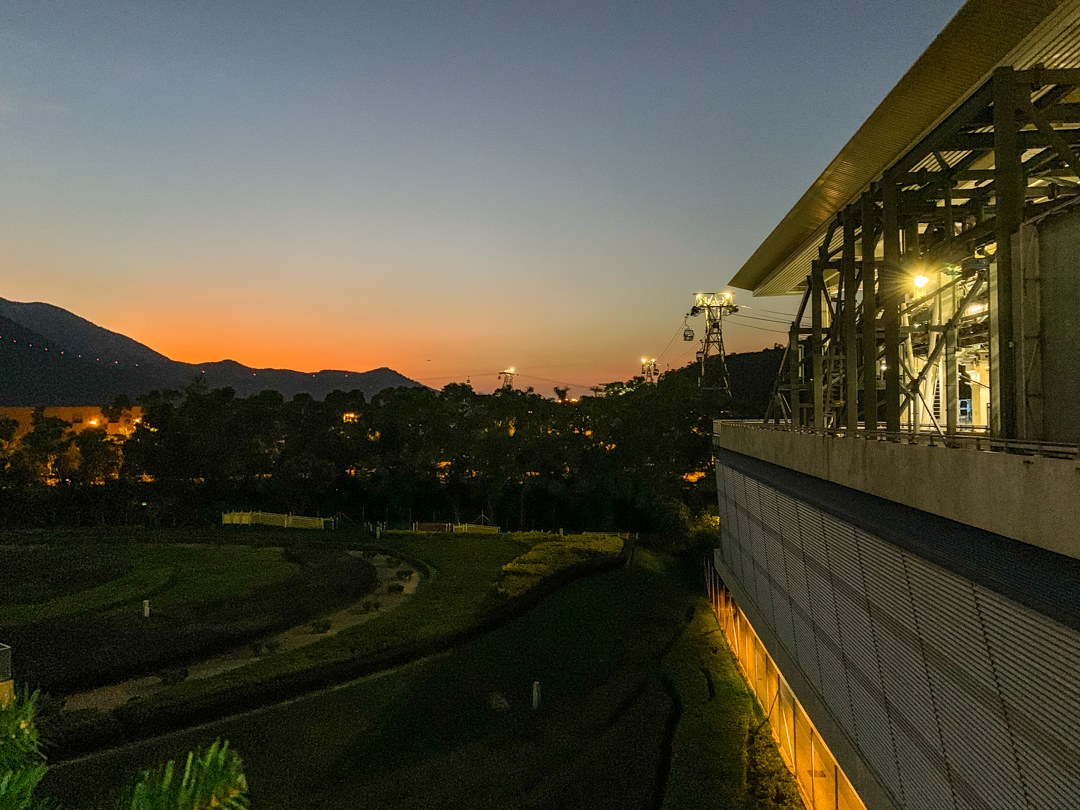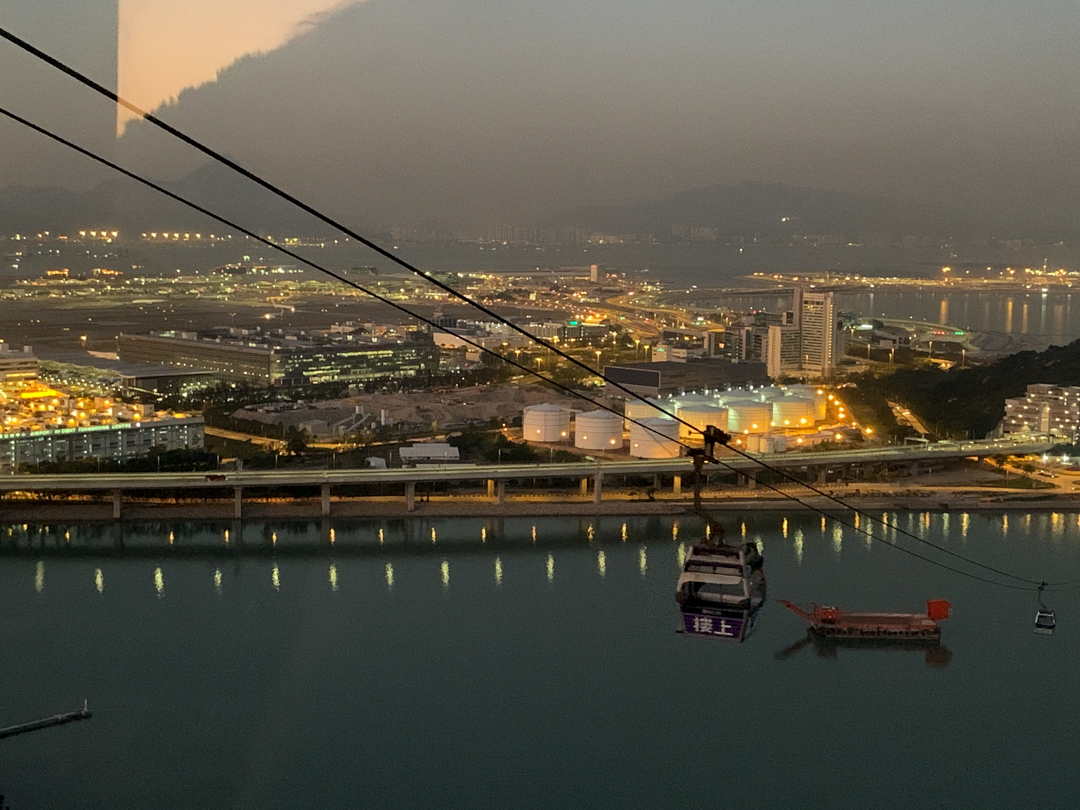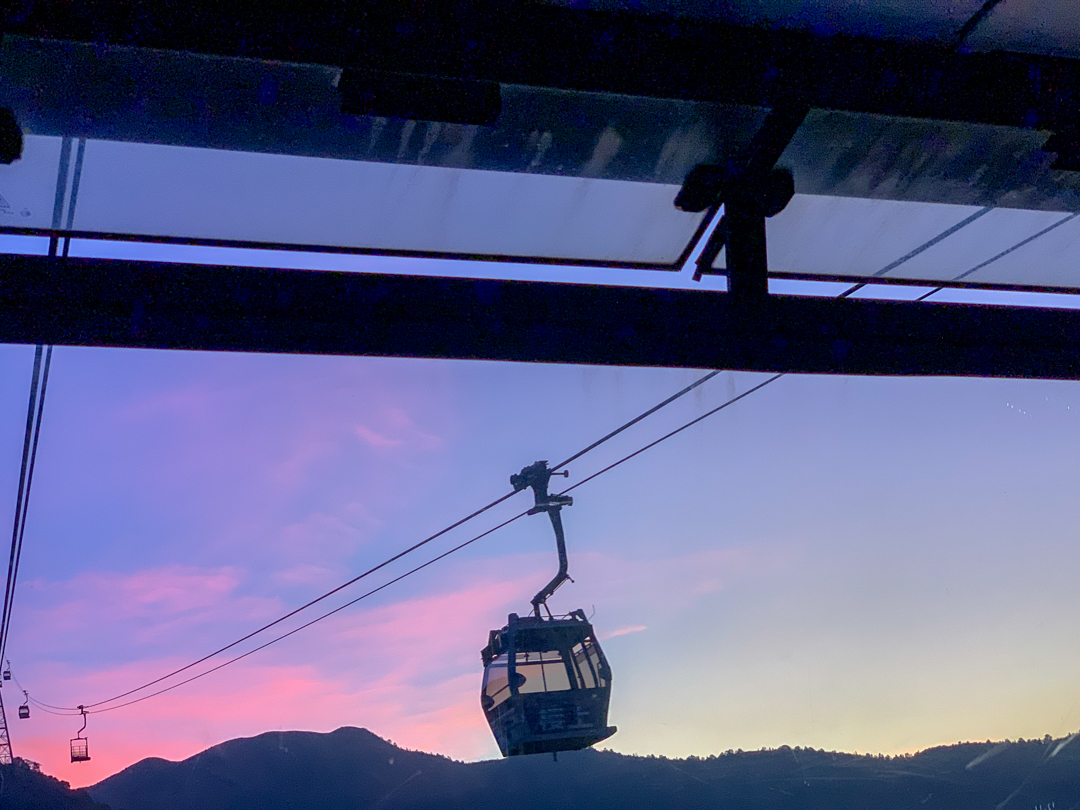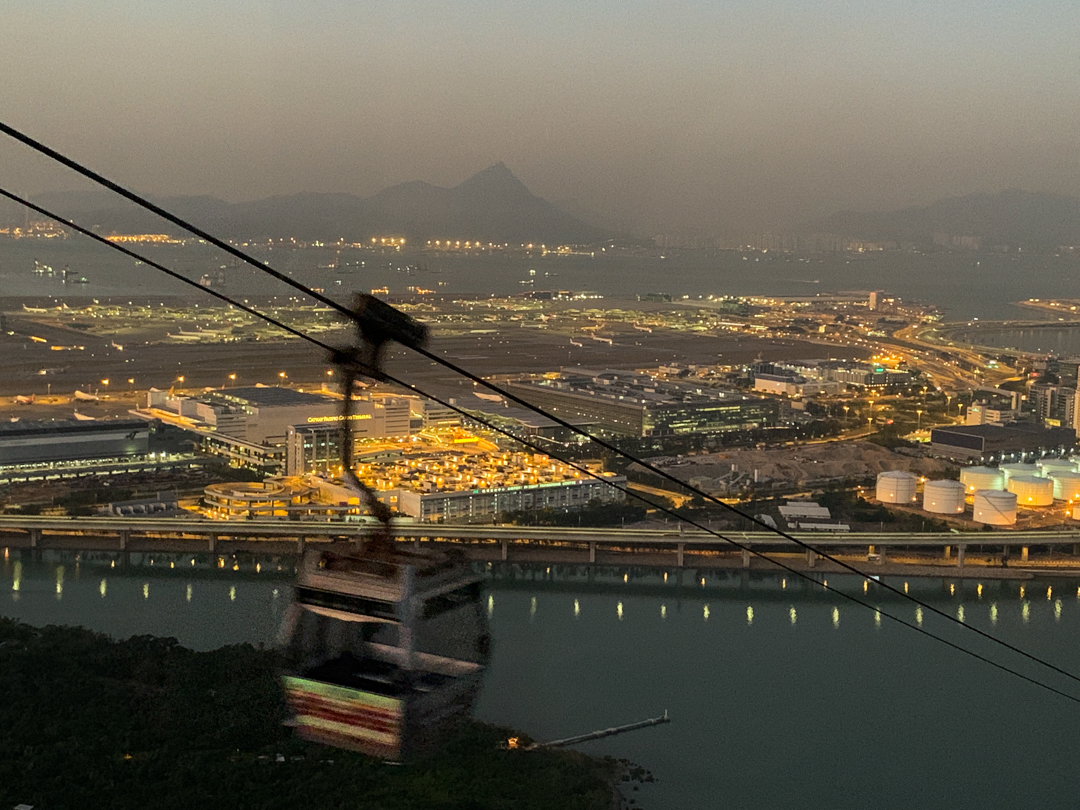 If you find the cabins too expensive, you can take a bus for far less, the bus 23 is around 20 HKD and will take 50min. Hiking is also an option and will take 3 h across the mountains. We didn't try these options through this time, but hiking there is definitely on the list.