Flea markets and thrift stores
Puces de Nice
By the Old Port are couple of antique stools. However, on a Saturday during the working hours in December, most of the littles shops were closed. We found lots of antique plates and cutlery, also silver pill boxes and cigaret cases. The products are from rusty trash to great condition 800 silver.

Sunday: Old port flea market
I'm not sure if the market is regularly taking place every Sunday, we accidentally spotted it taking a walk on the mountain and came running down to for this amazing market. The market is dominated by private sellers and professional antiques sellers with rather cheaper assortment of kitchenware, old household items, and worn out clothes.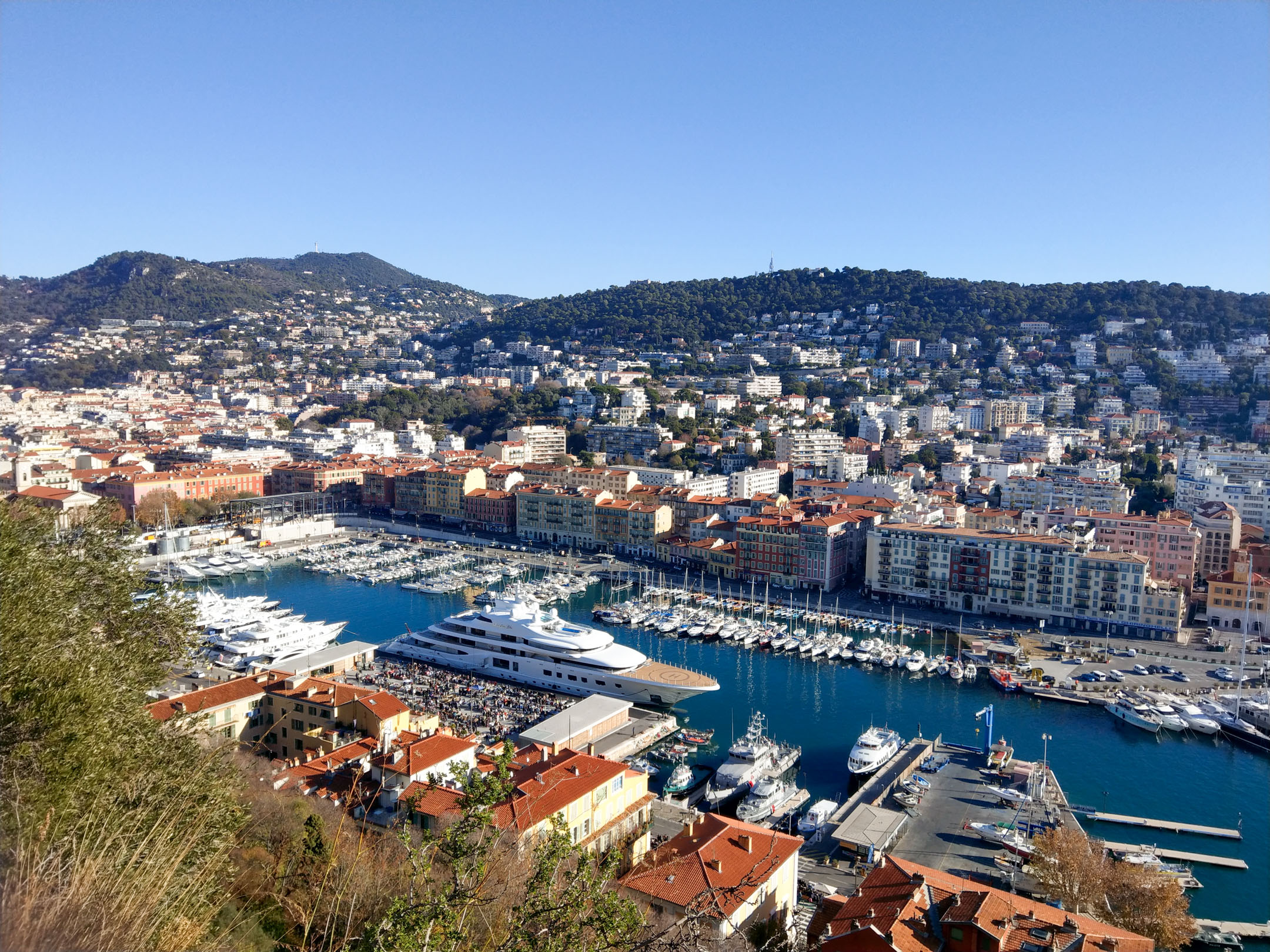 Monday: Antiques Market at Marché aux Fleurs (Flower Market)
On Mondays, the Antique Market or 'Brocante', takes place here instead of the regular food market. Lots of interesting antiques, especially silverware. Almost exclusively professional sellers, we spotted some antique store owners selling here, the prices are accordingly, but the quality is much better compared to the old port market. If you're looking for antiques in great condition and are willing to pay a little more, but less than at the antique shop, you will be thrilled with this flea market.



More Antique Shops in Nice
Around the old port, on the right side looking from the port towards the city the street with countless Antique shops begins. However, every time we passed by, the shops were closed. We spotted mostly furniture and decoration objects.