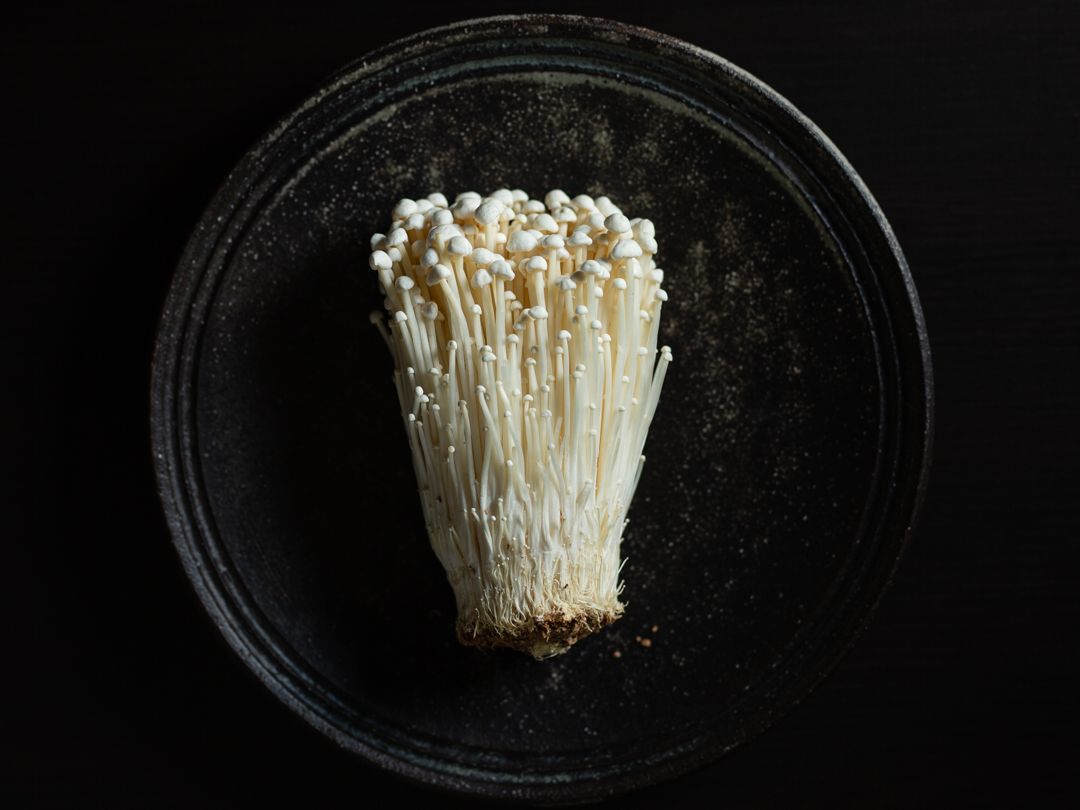 These thin, long mushroom clusters are widely used in Japan. You can find them at any health food store in Tokyo in organic quality. Fresh enoki are pure white and firm. I eat them raw, usually, people would cook them in soups or add them to salads.
Picking:
Look for pure white, firm mushrooms. Avoid packages containing brownish, slimy mushrooms.
Storing:
In the fridge for couple of days.
Other names:
Japanese – enokitake
Chinese – jingu
Korean – paengi beoseot
Vietnamese – nấm kim châm