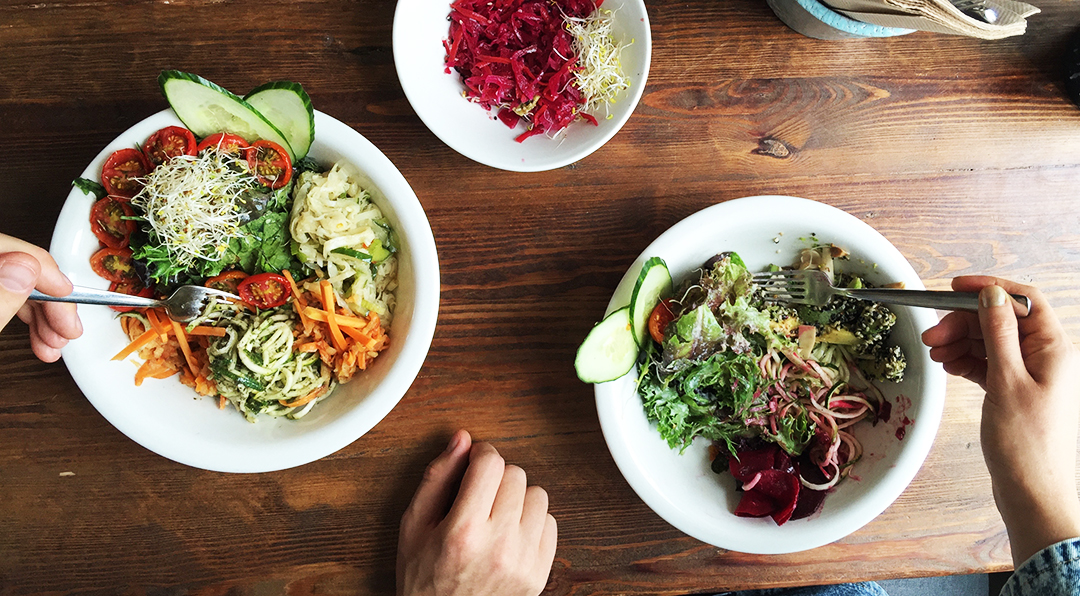 Late lunch on a Saturday
The Bowl is one of the few places in Berlin serving organic and vegan food, even some raw options are on the menu. We borrowed a car and went to explore Kreuzberg, around lunch time, we went to Veganz and The Bowl.
What we had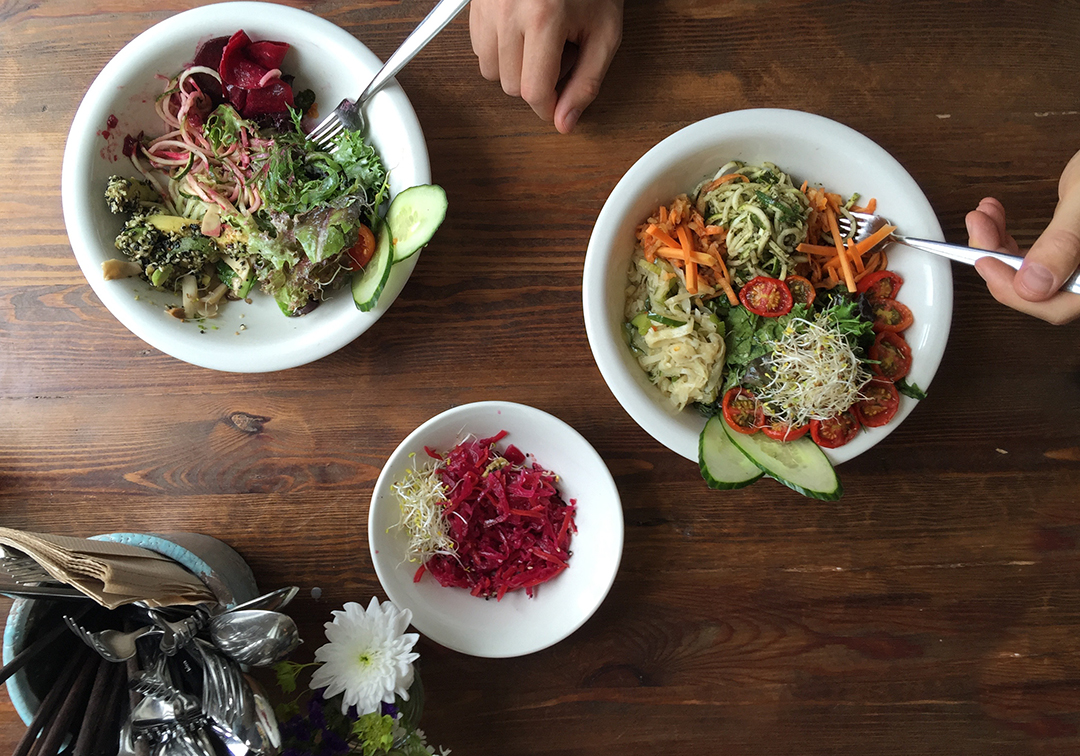 Raw Bowls
Zucchini Nudeln with Cashew Cheese Cream, Avocado Slices, pickled Mushrooms, Beet Carpaccio und Teriyaki Hibiskus Sauce.
The raw bowls are delicious salads made of fresh lettuce, pickles, noodles, creamy sauces. Crackers were out, so we asked for dehydrated tomatoes, which I found a great substitute. We also ordered Kimchi on a side, which turned out regular sauerkraut with beet juice. The salads are very delicious and way better than a regular salad. They are inexpensive and I will have 2 for dinner the next time.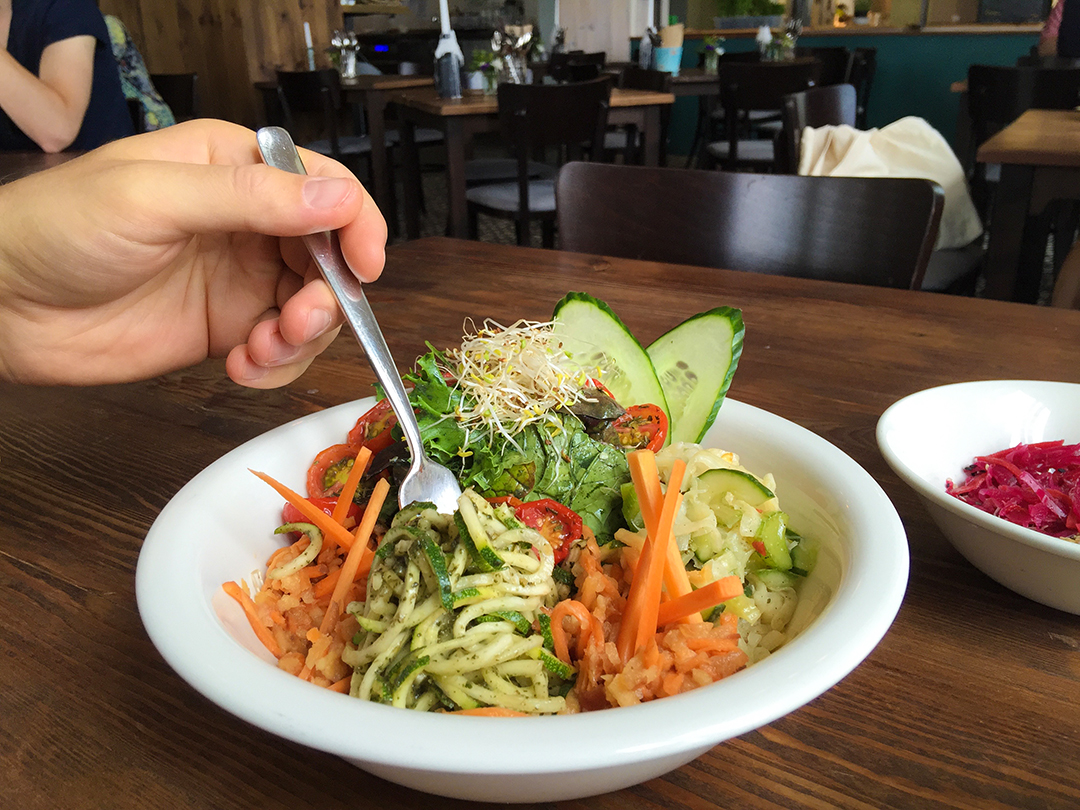 <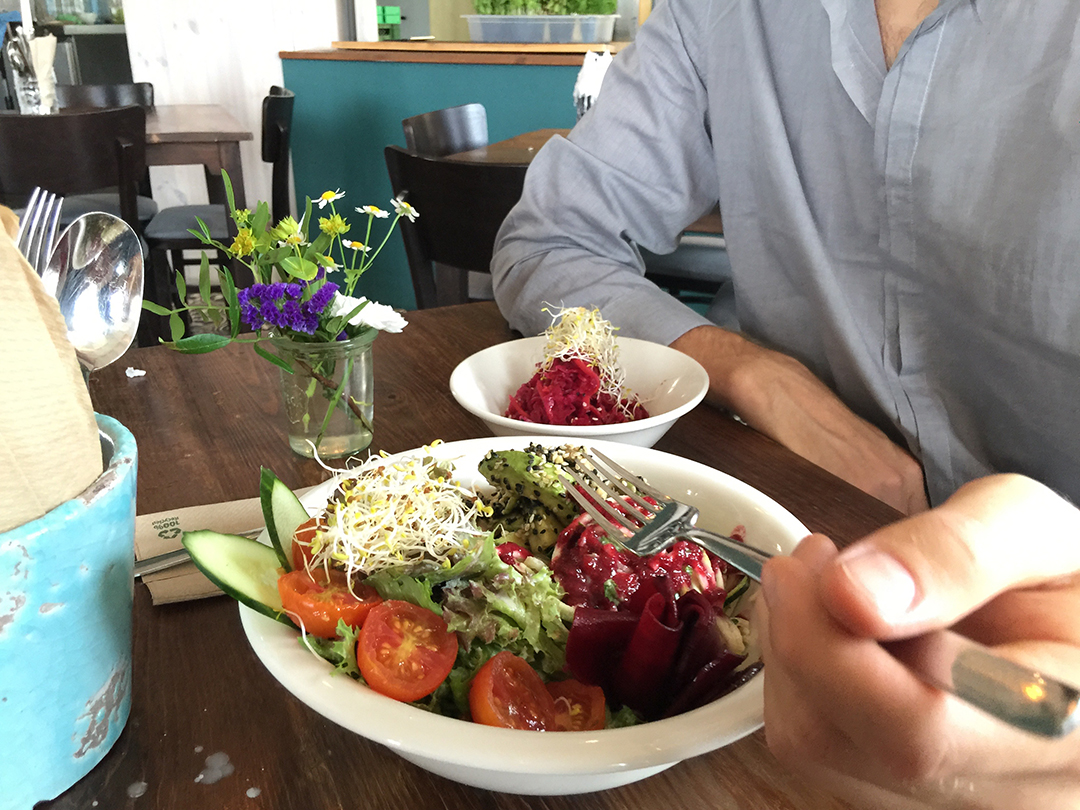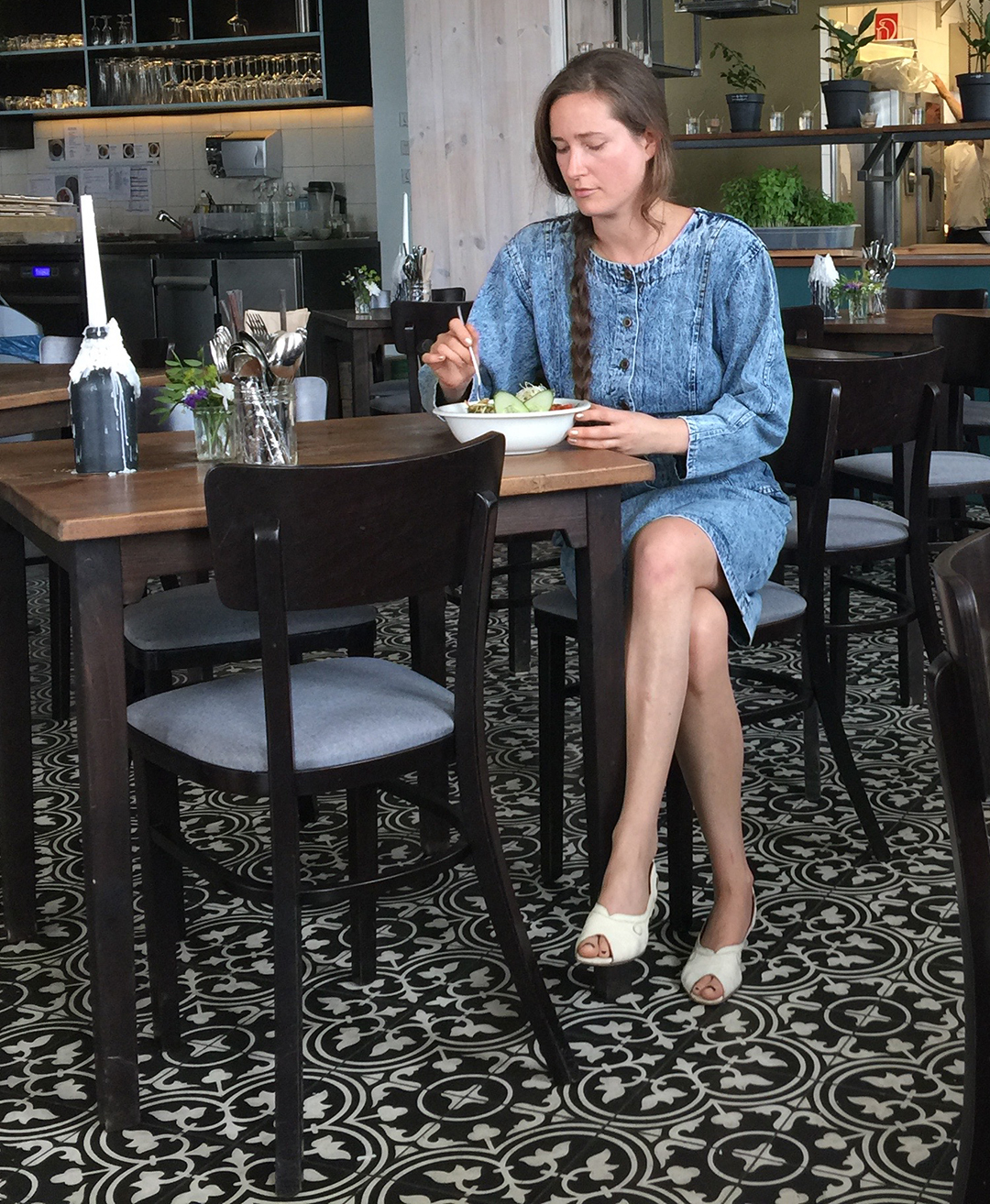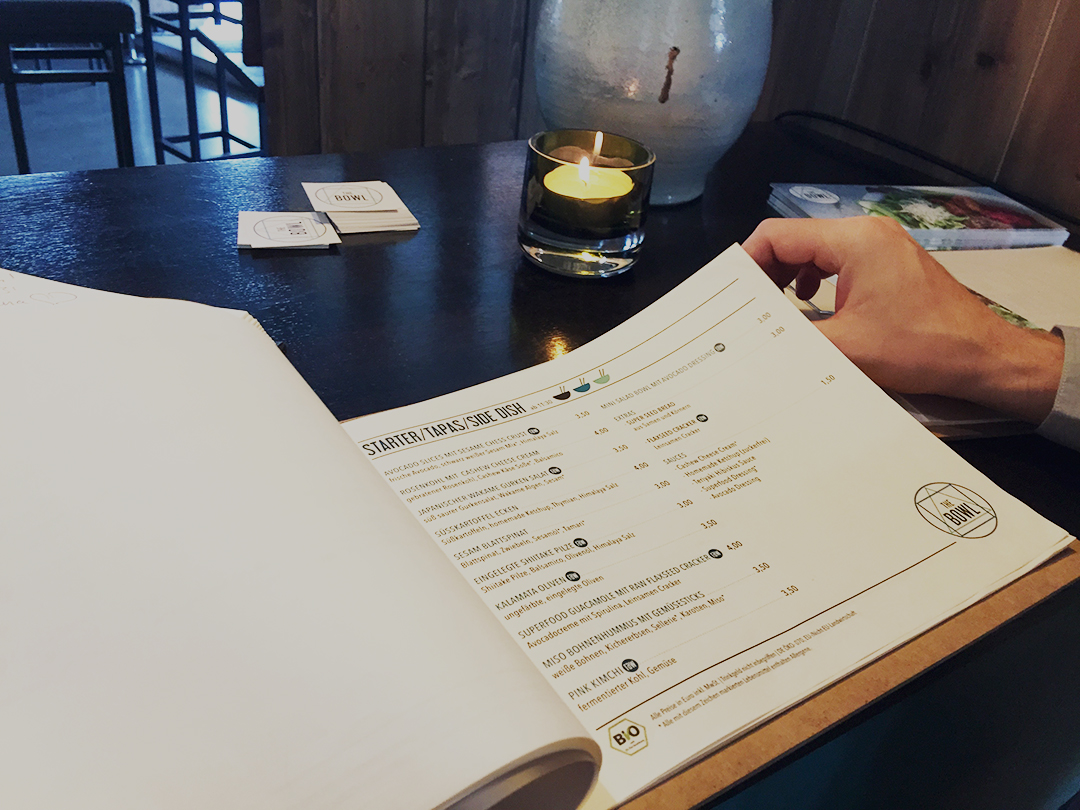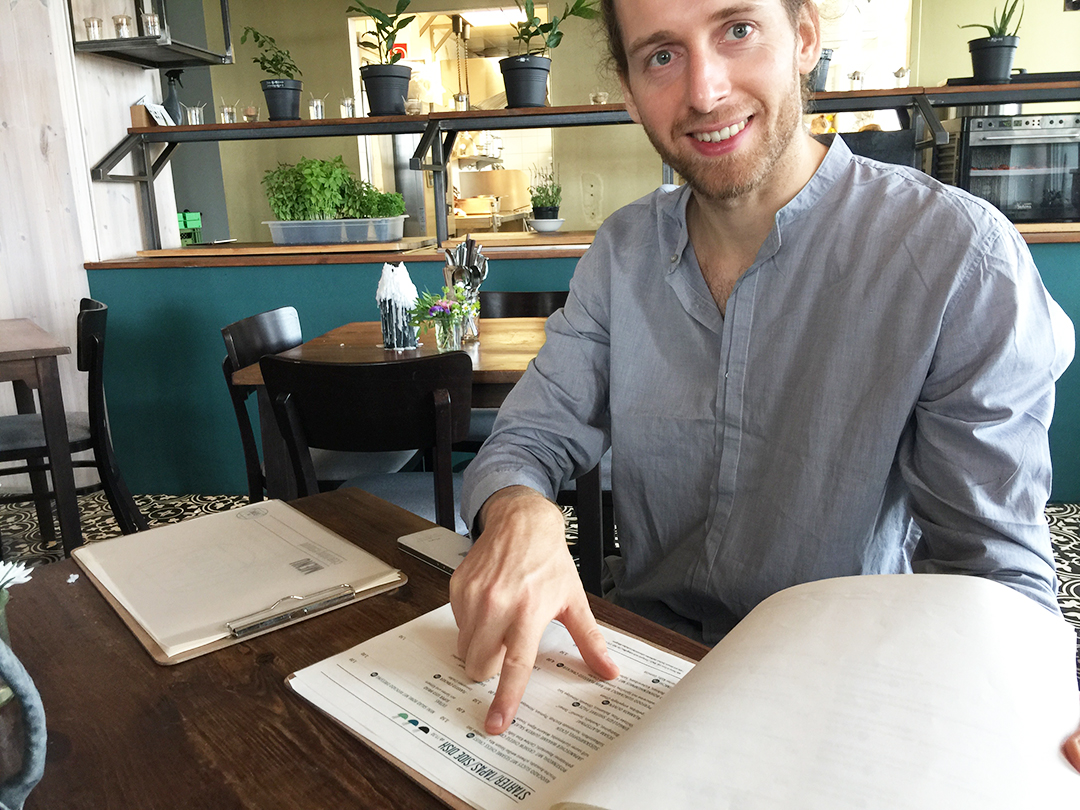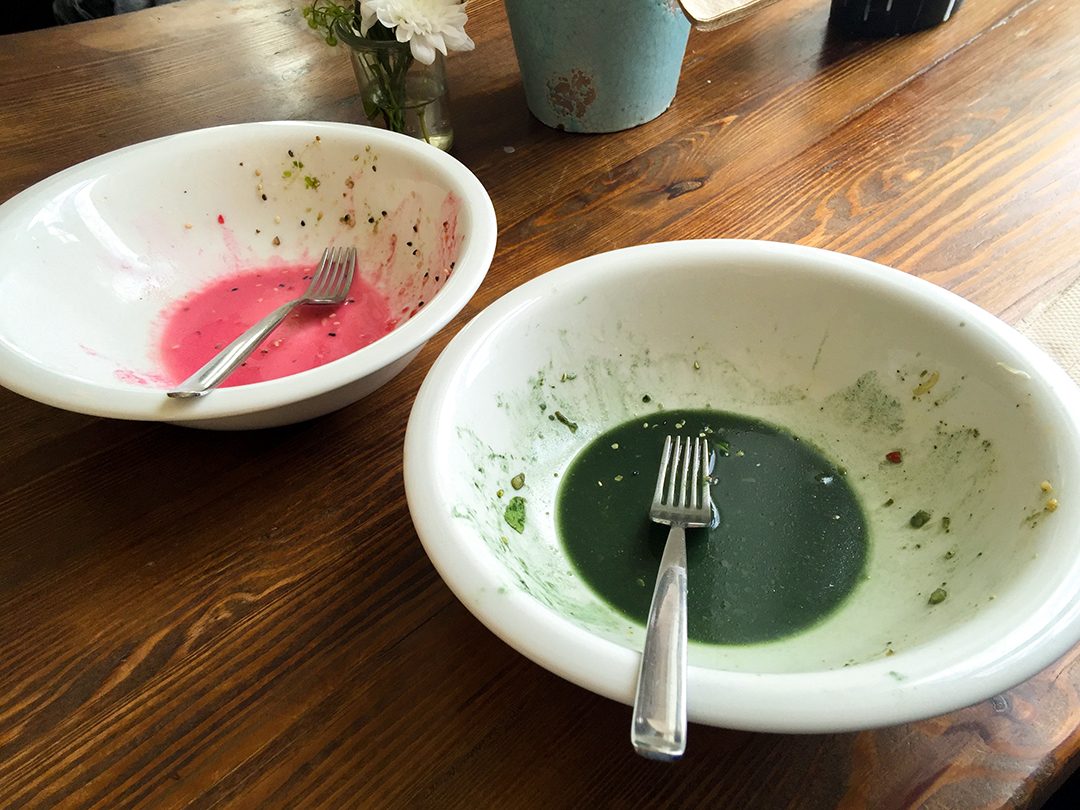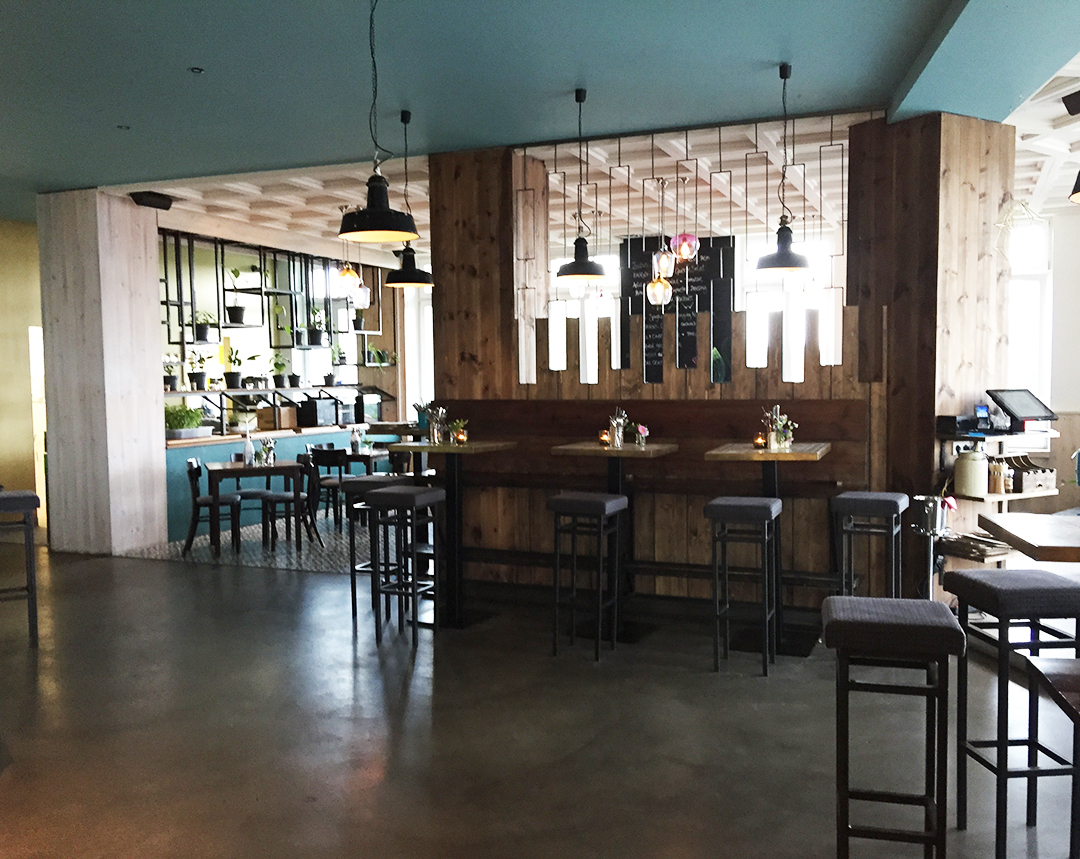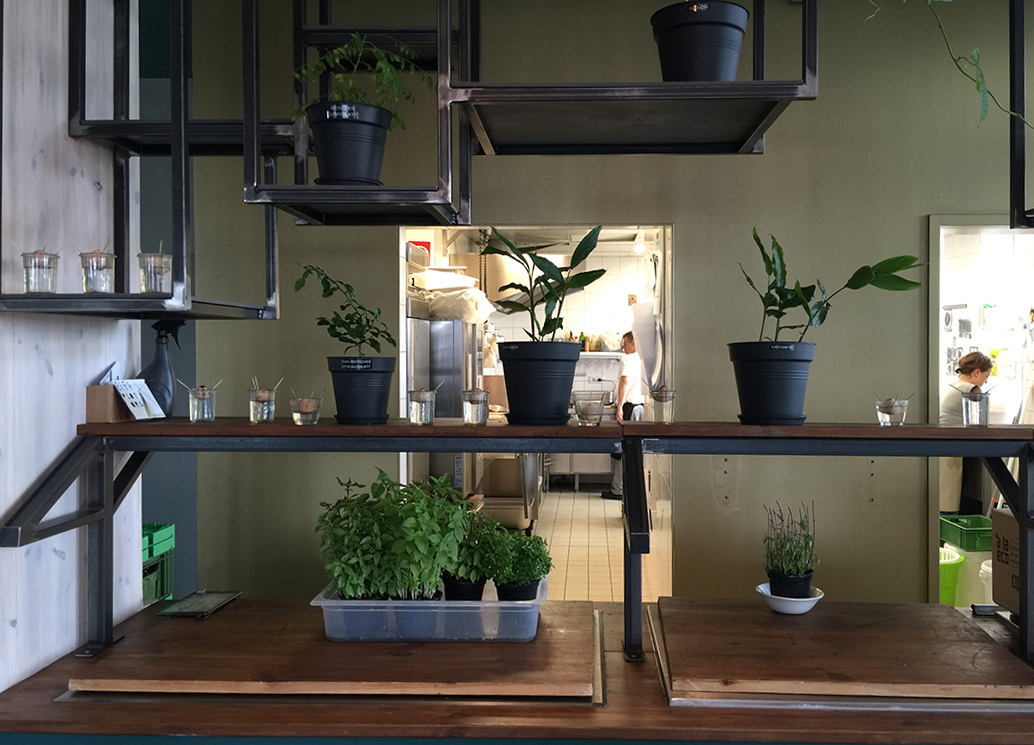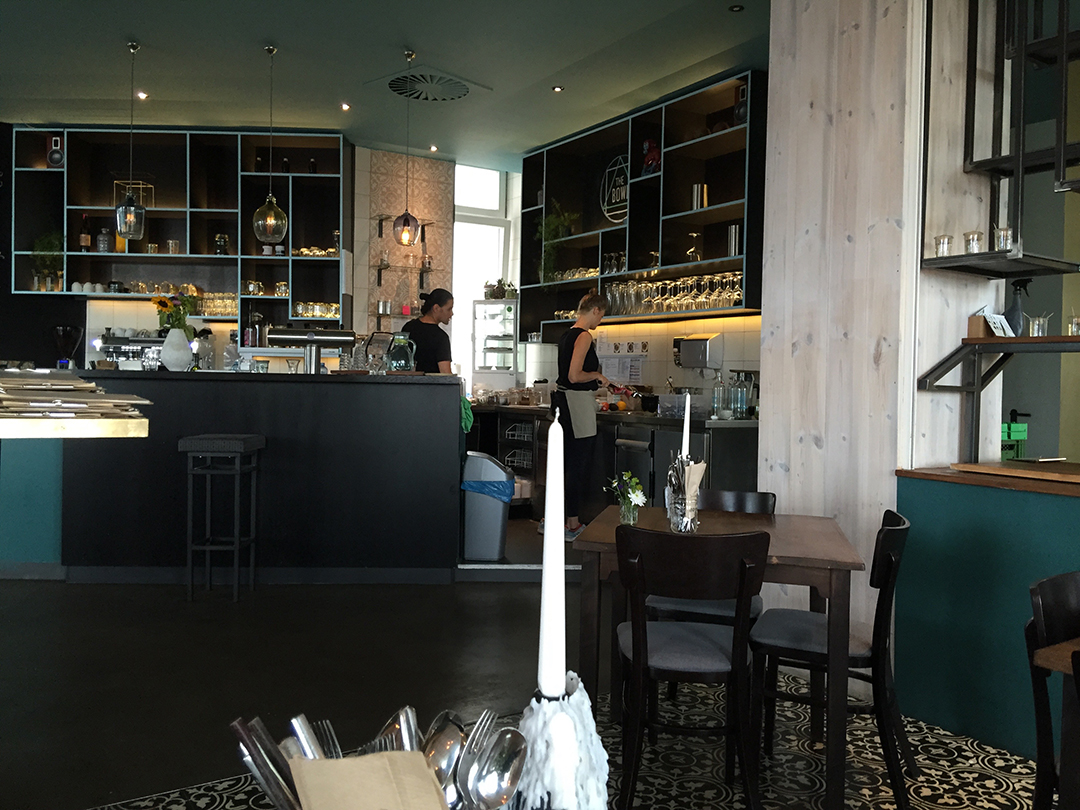 The Bowl Cafe Experience
It's not a raw or partially raw restaurant, but it has few raw items on the menu, which we enjoyed. The locations is great and the space beautiful, modern but cosy. Great place to spend an afternoon working and eating.
Tips
Even it is certified organic, the raw cakes come from goodies downstairs, that's what we were told, and goodies uses conventional nuts to make the cakes. Cakes contain up to 80% nuts, so I don't fully understand why The Bowl doesn't make their own, fully organic cakes. So we didn't eat them. I'm fully into organic and can only hope the rest of the food is truly organic.