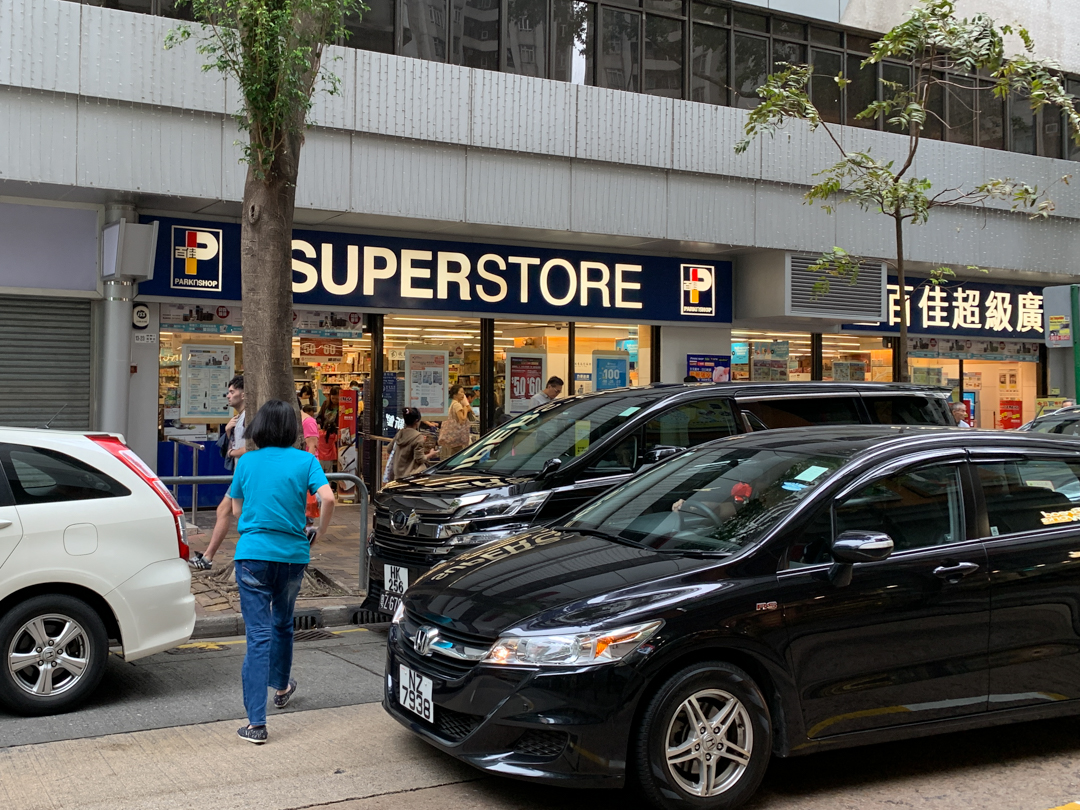 Maybe the most exciting first. After couple of days here i Hong Kong I get actually really excited over apples and tomatoes.
In the fridge, we discovered organic greens, organic tomatoes and organic cabbage.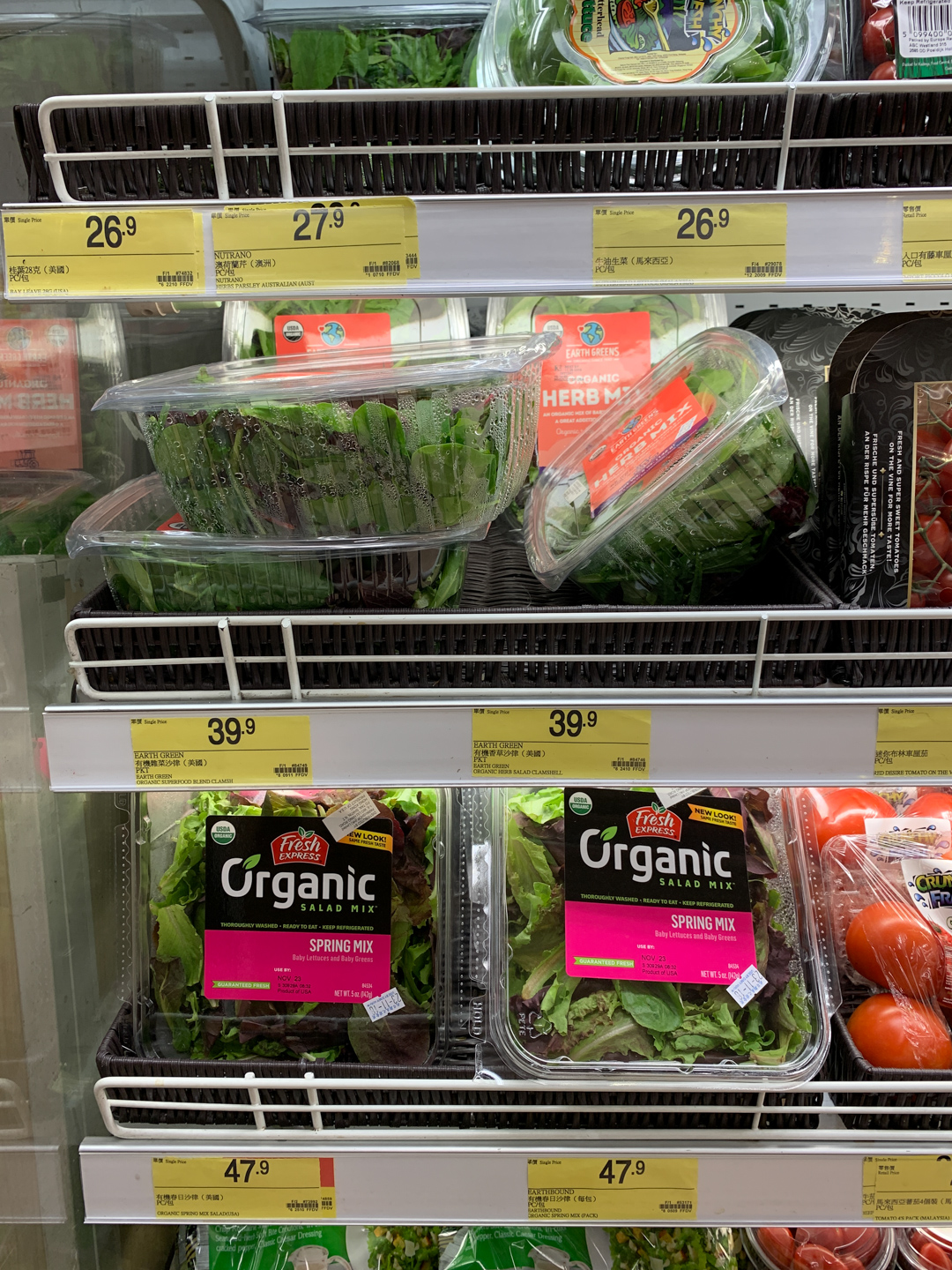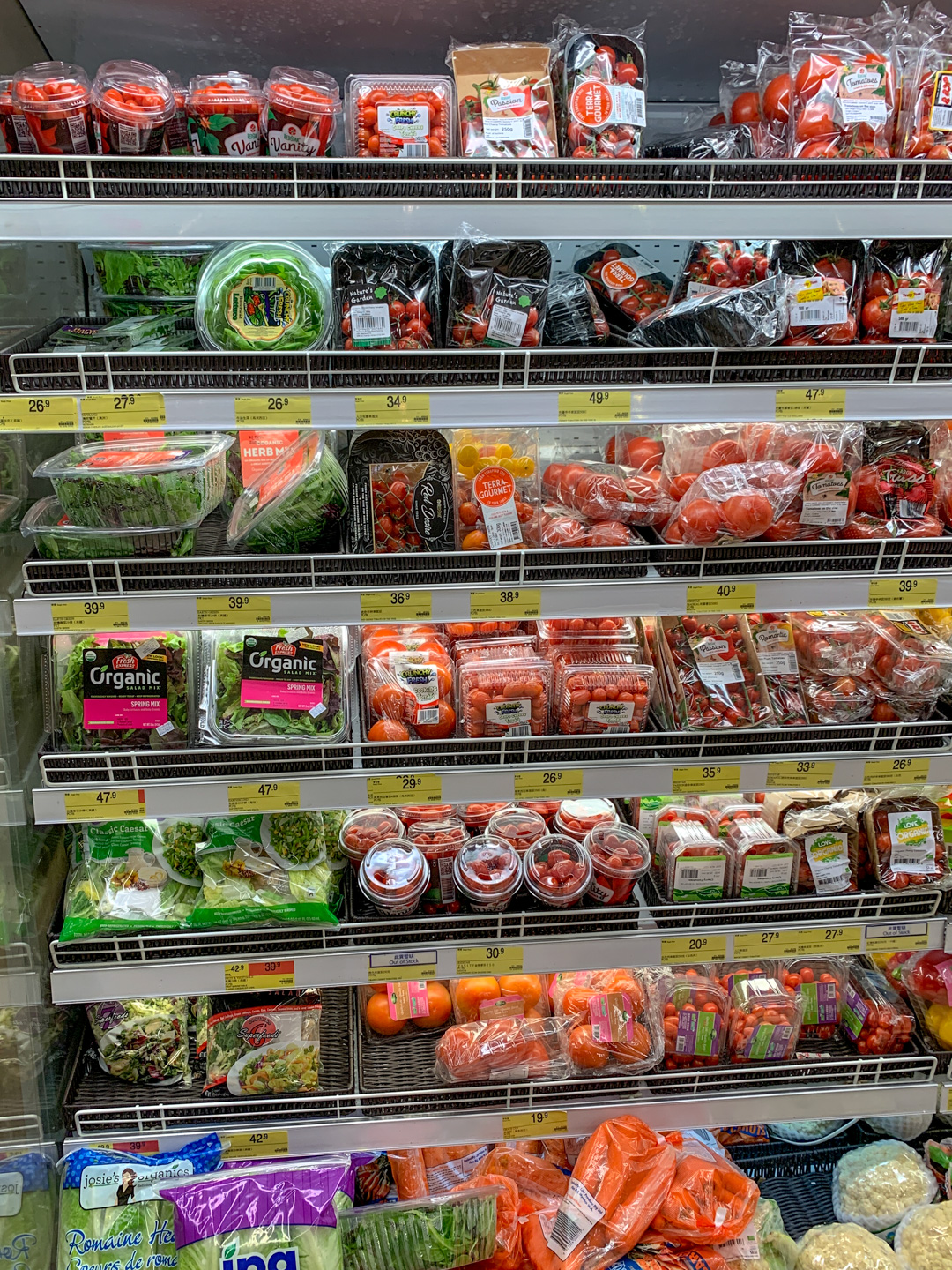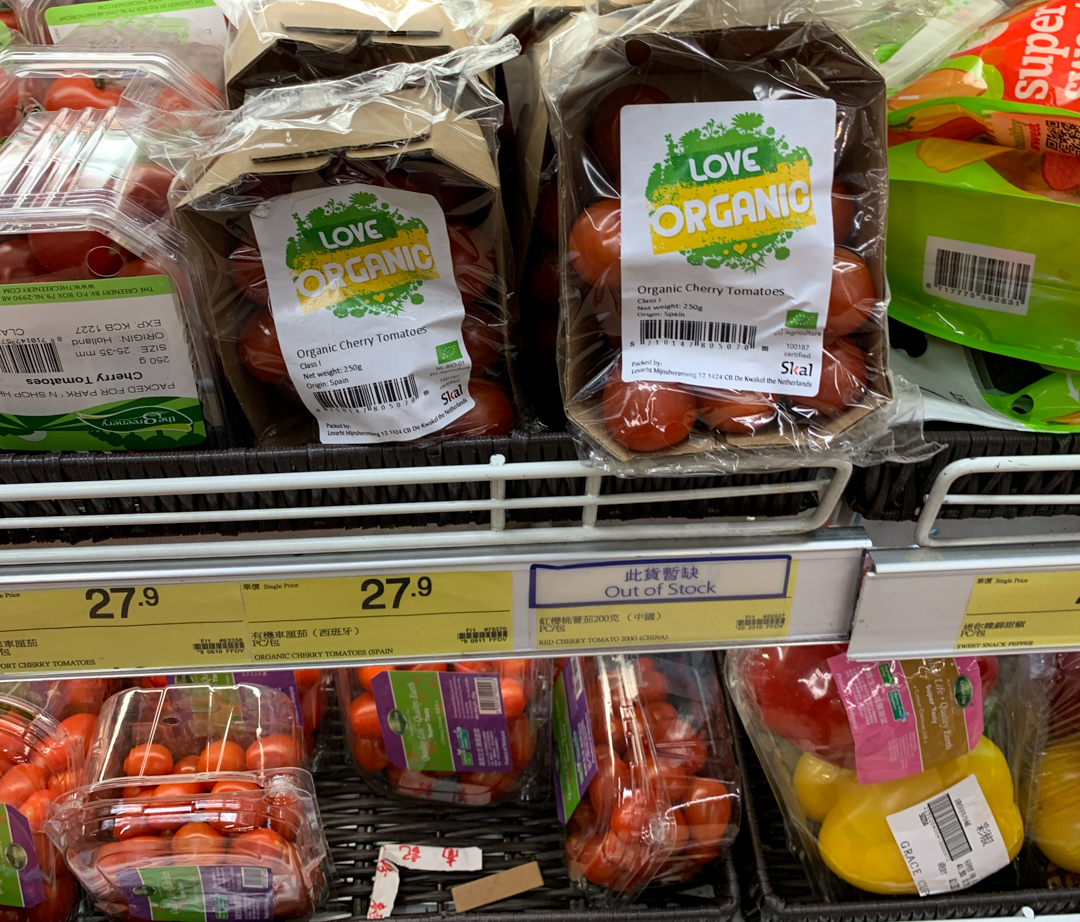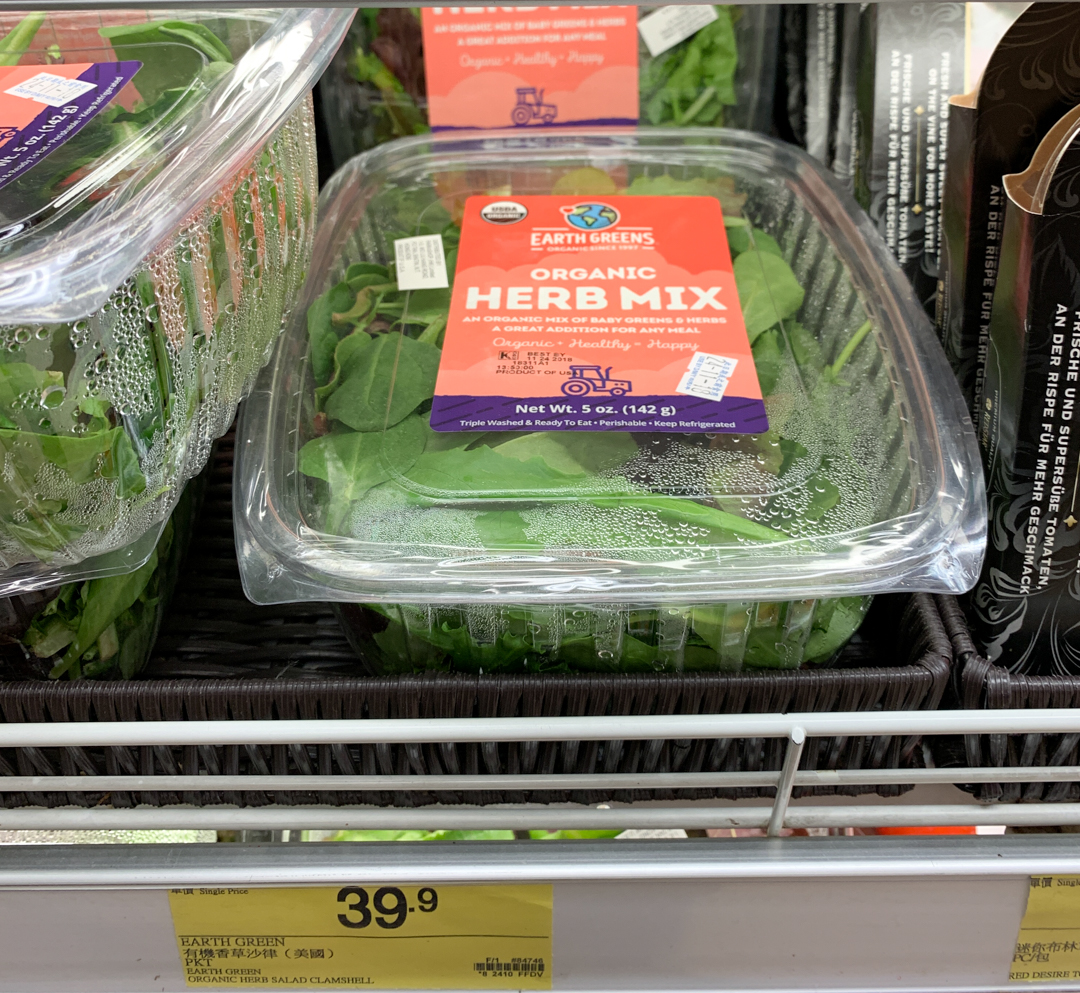 There is another fridge behind the apple isle. With organic mushrooms. organic apples and organic persimmons.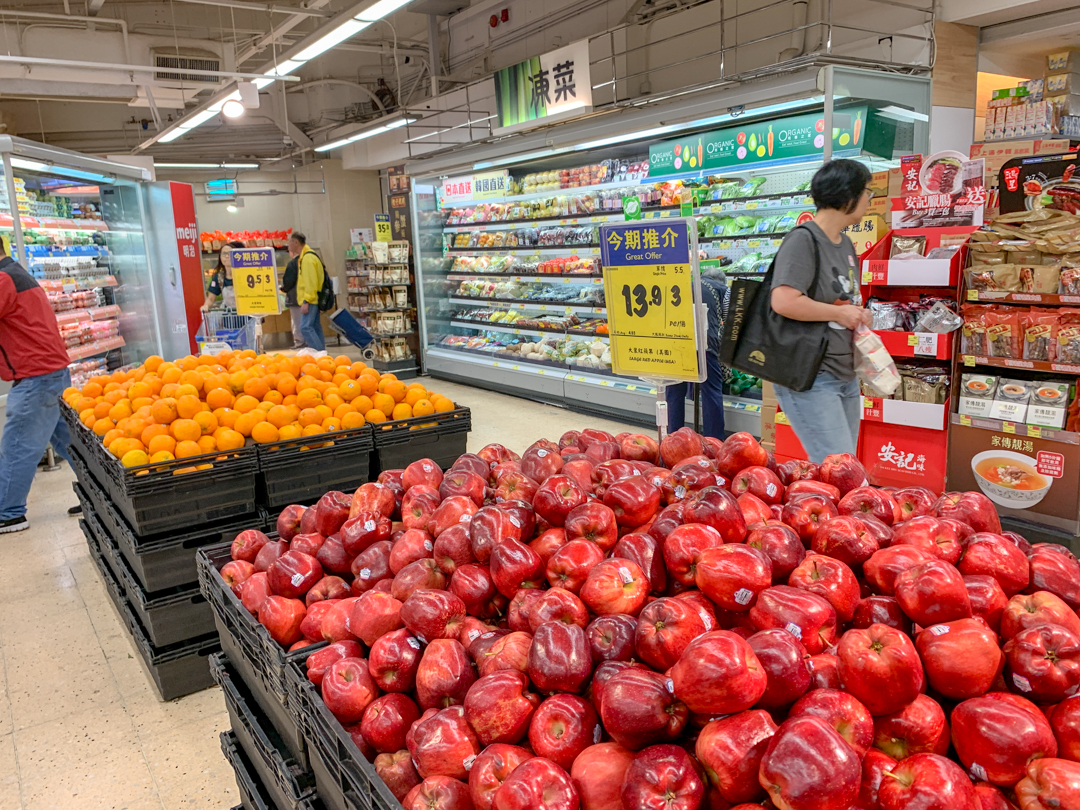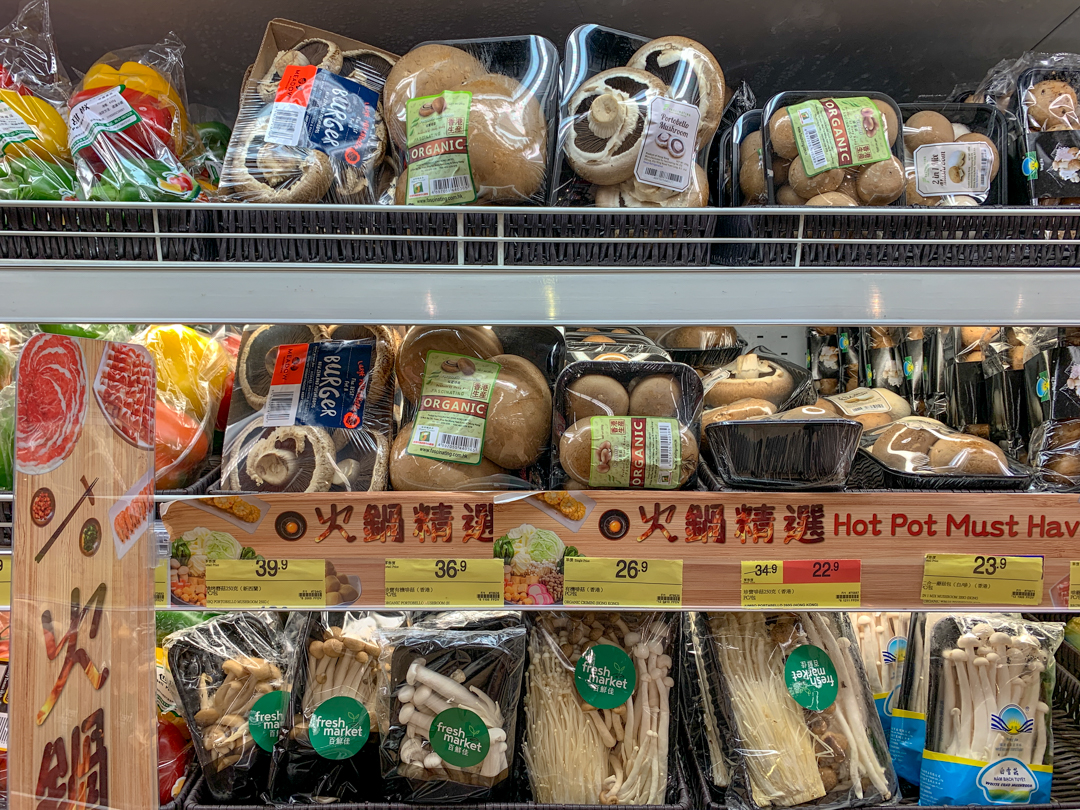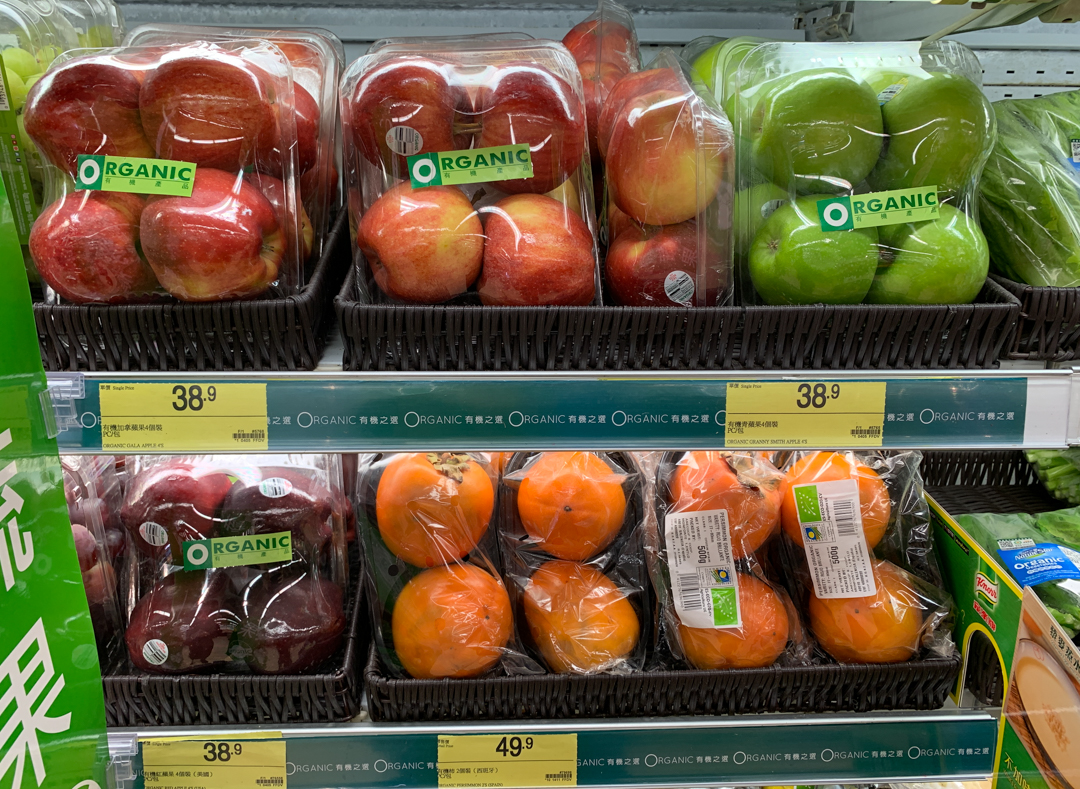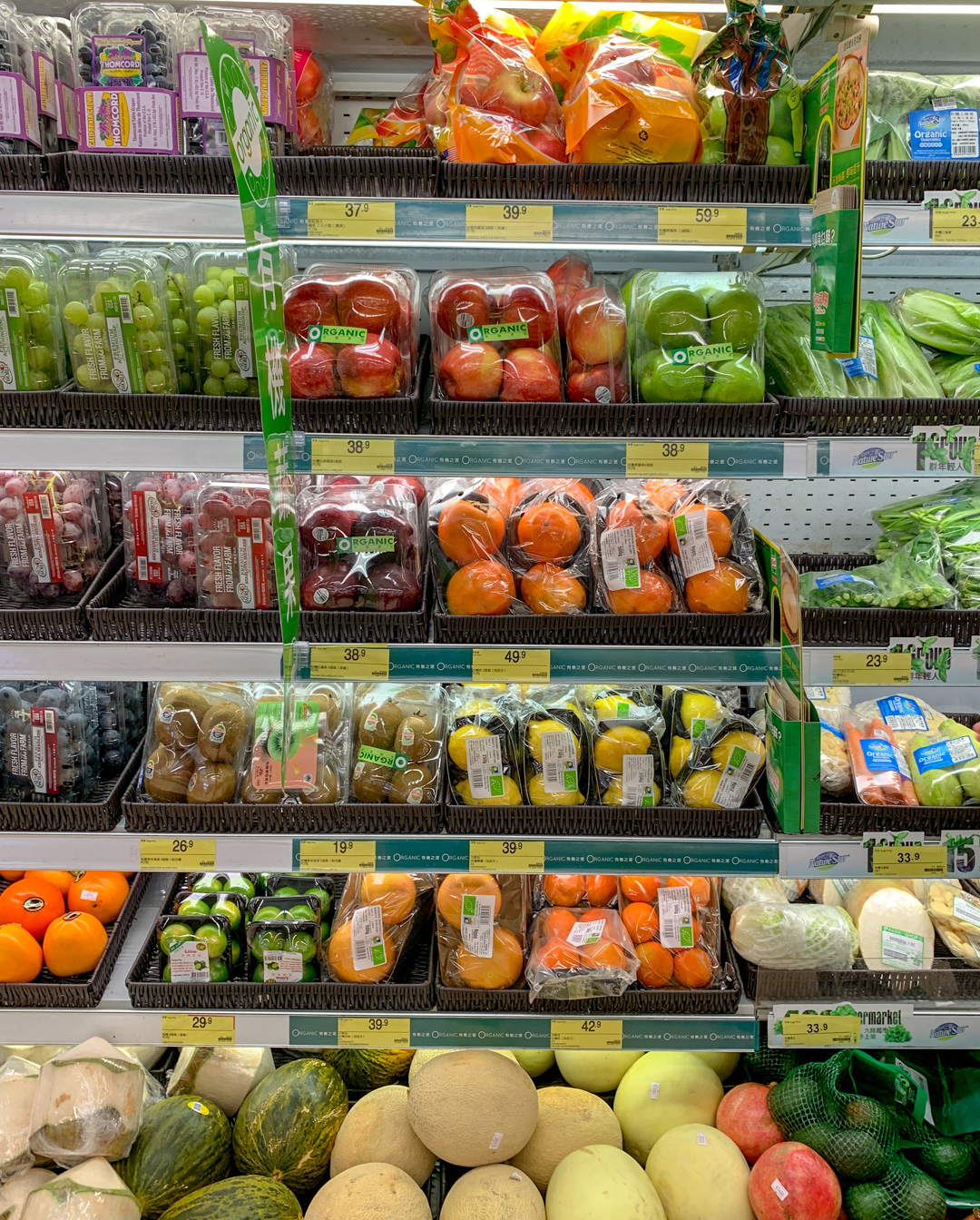 Can you spot the organic grapefruit and organic tenderness? Also organic celery and more organic tomatoes.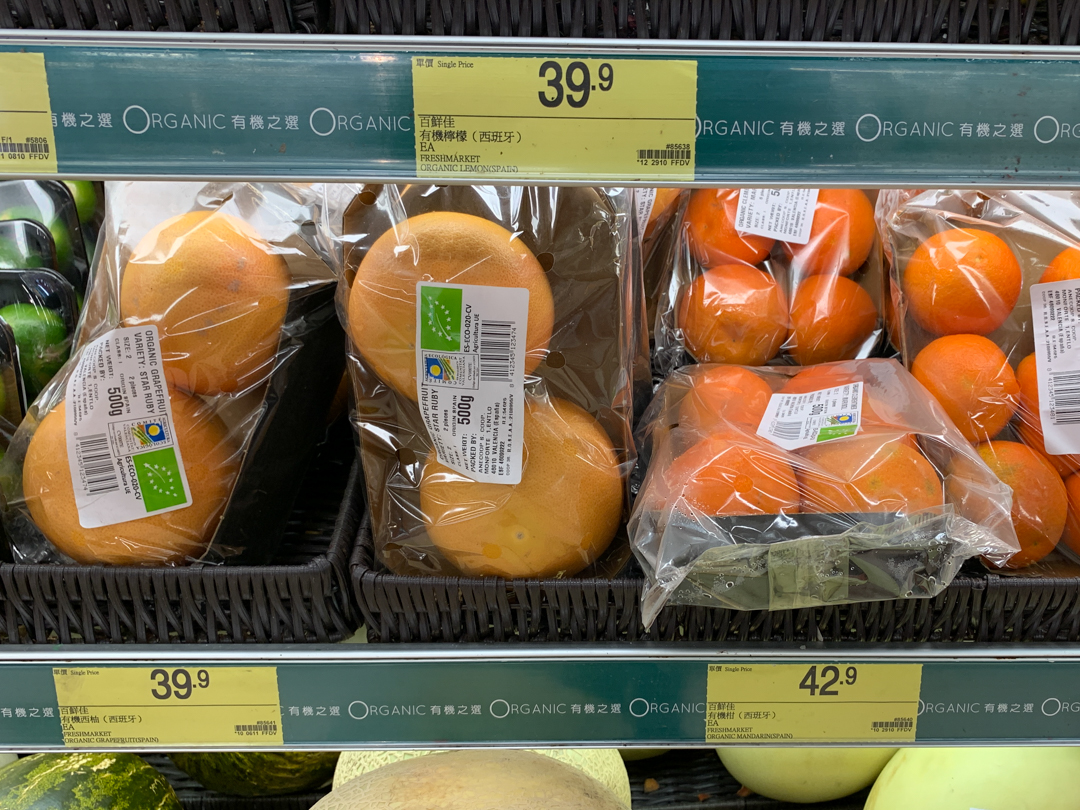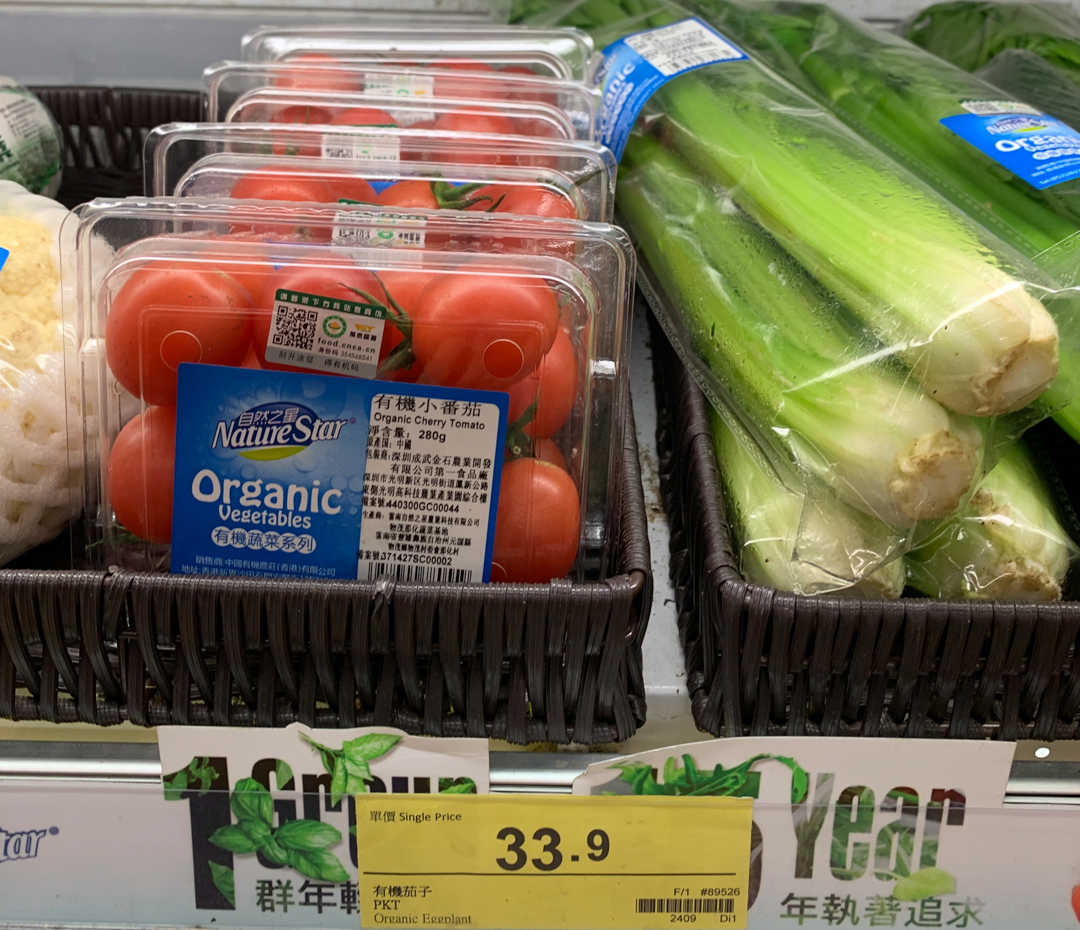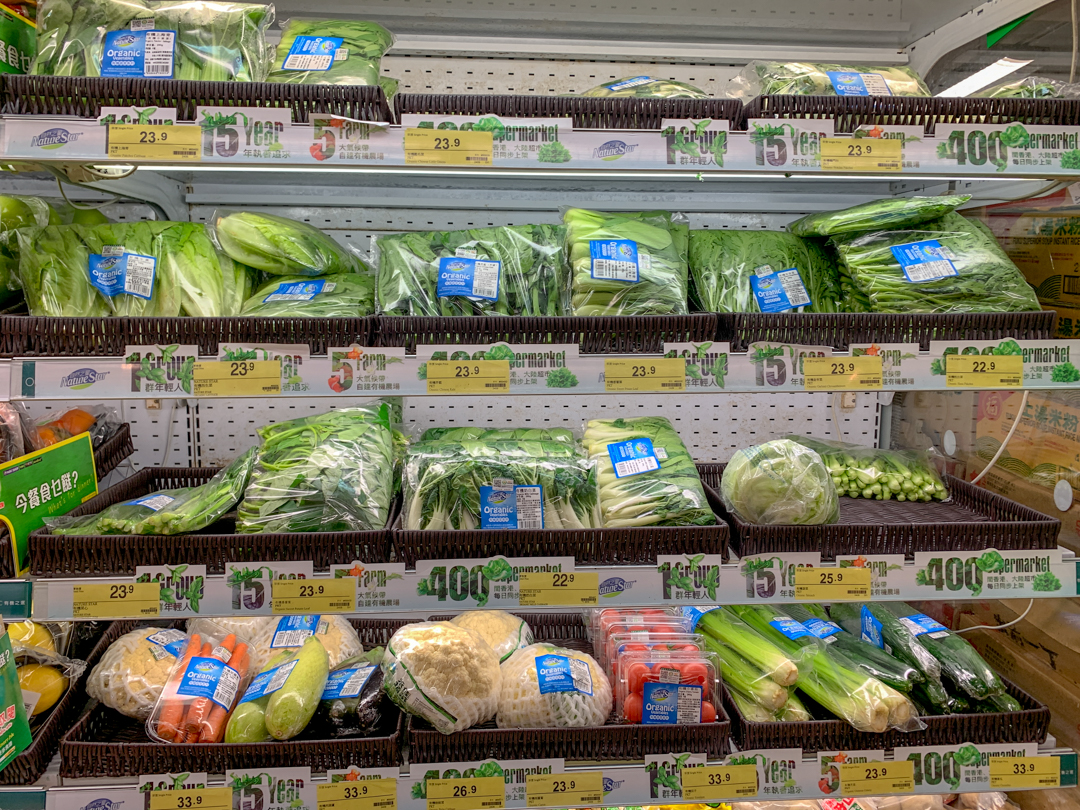 The canned stuff: organic corn, organic apple juice, organic chickpeas and beans.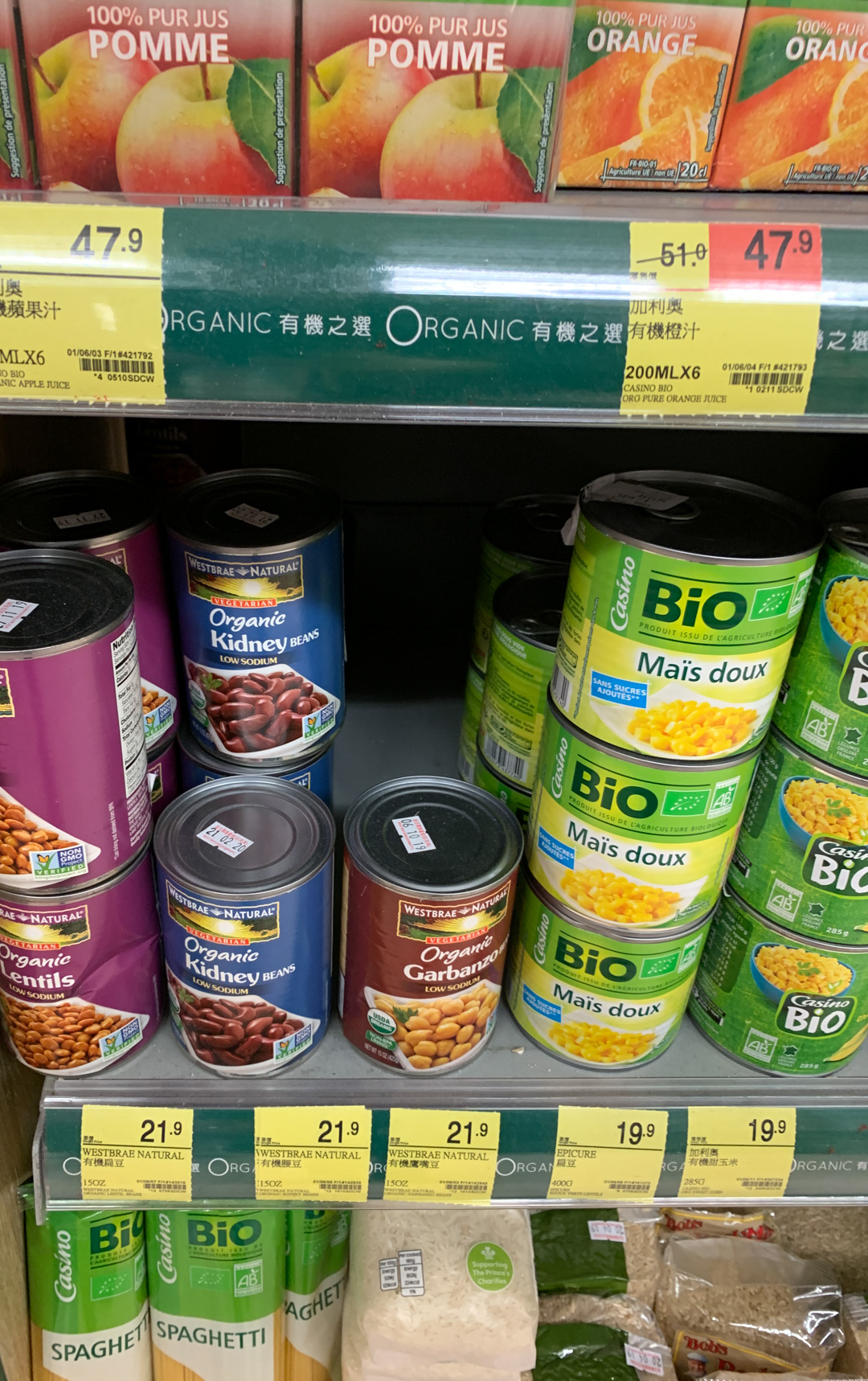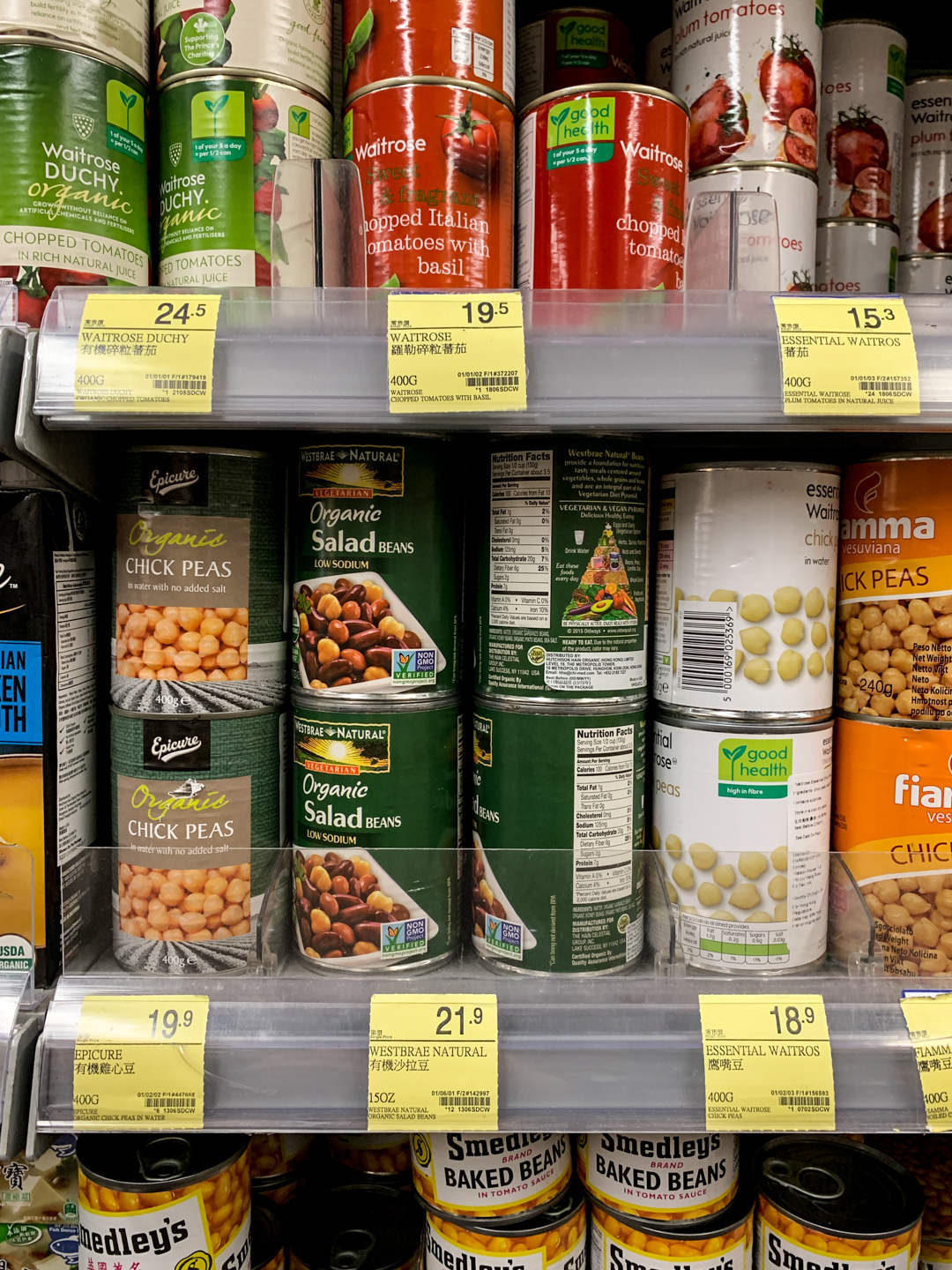 Canned organic tomatoes and more beans.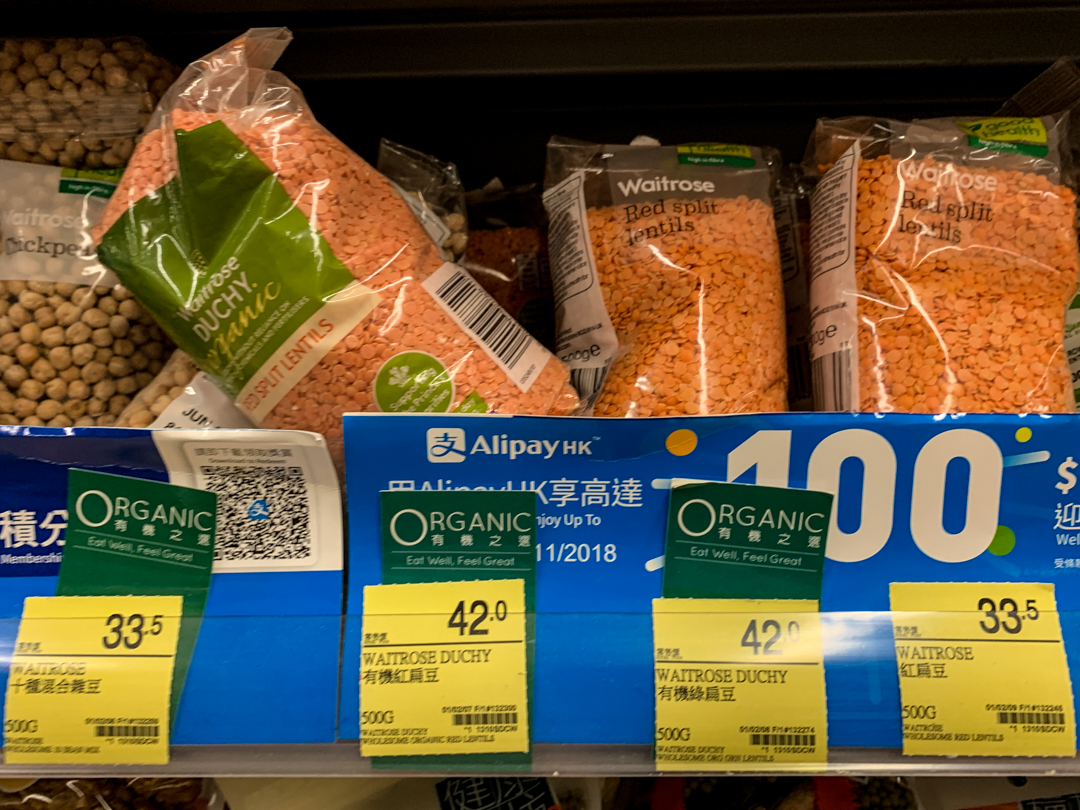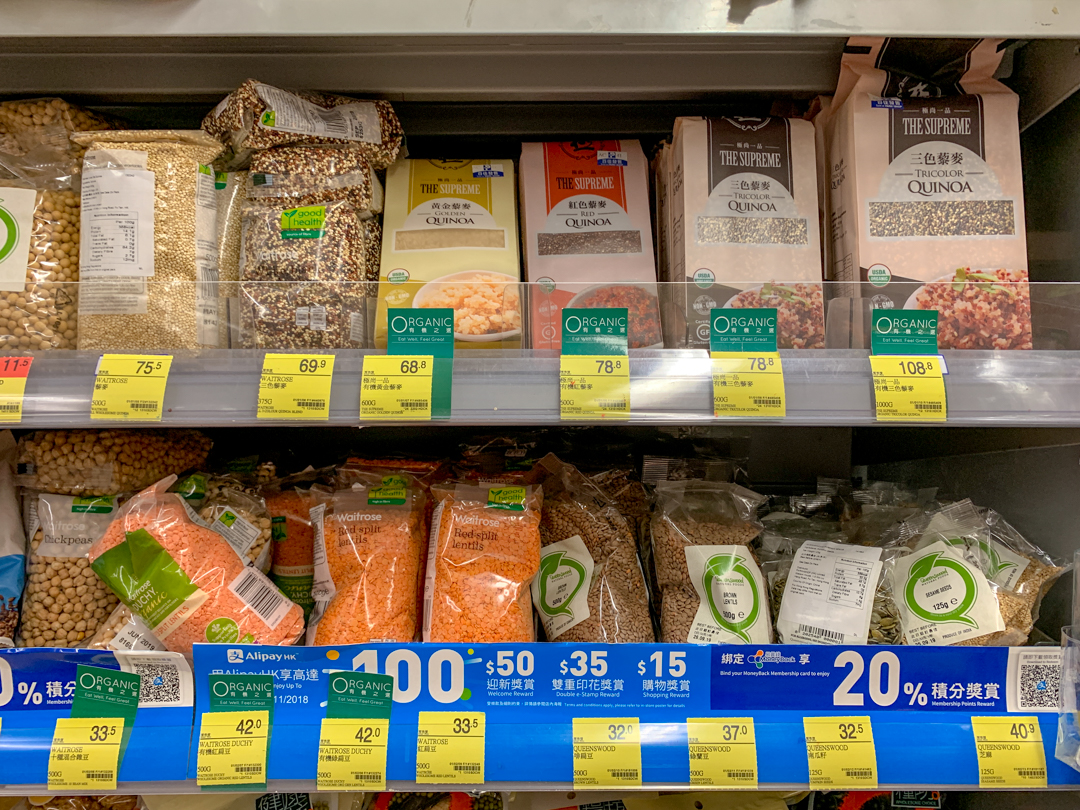 Organic flax and cous cous.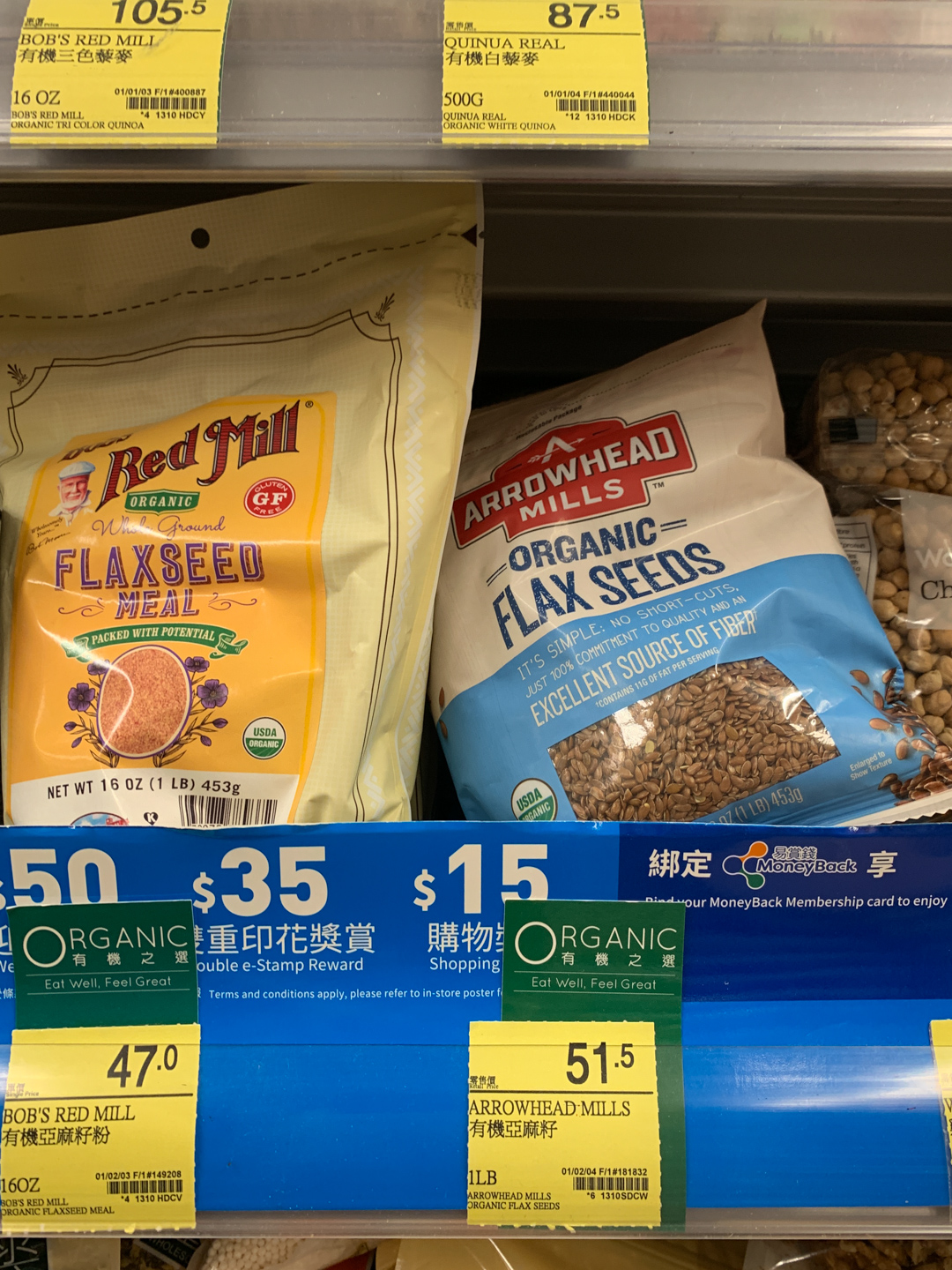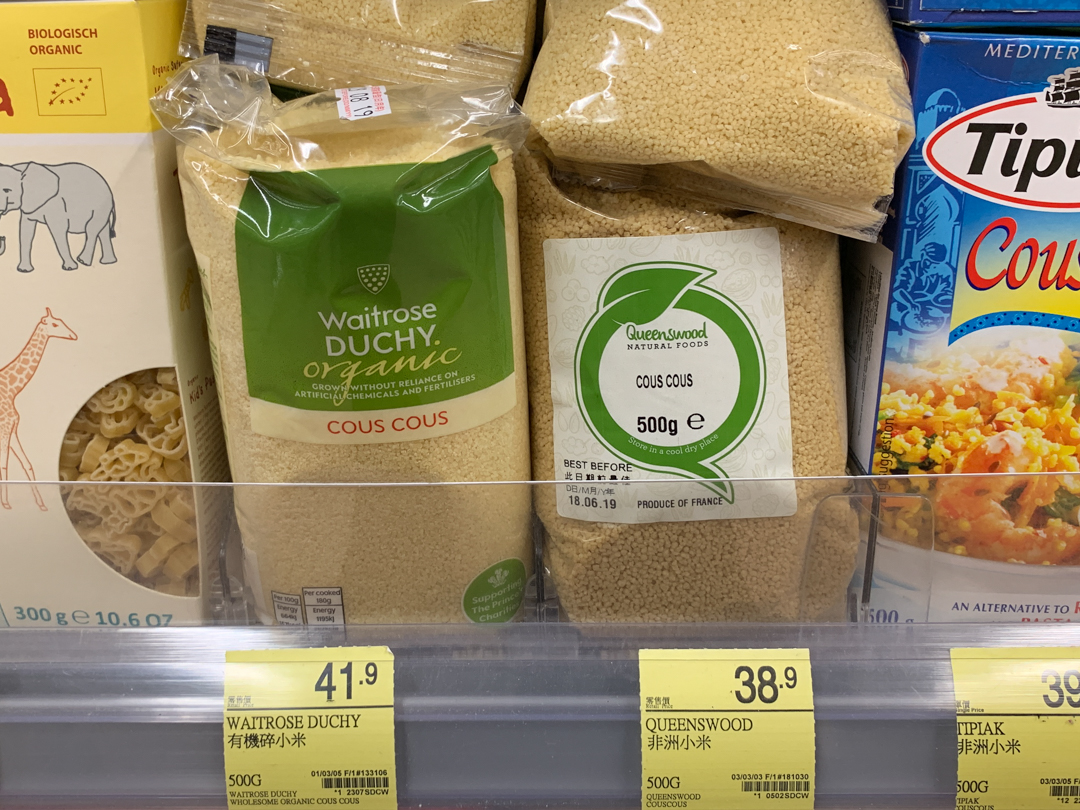 More organic seeds, chia, grains and organic rice.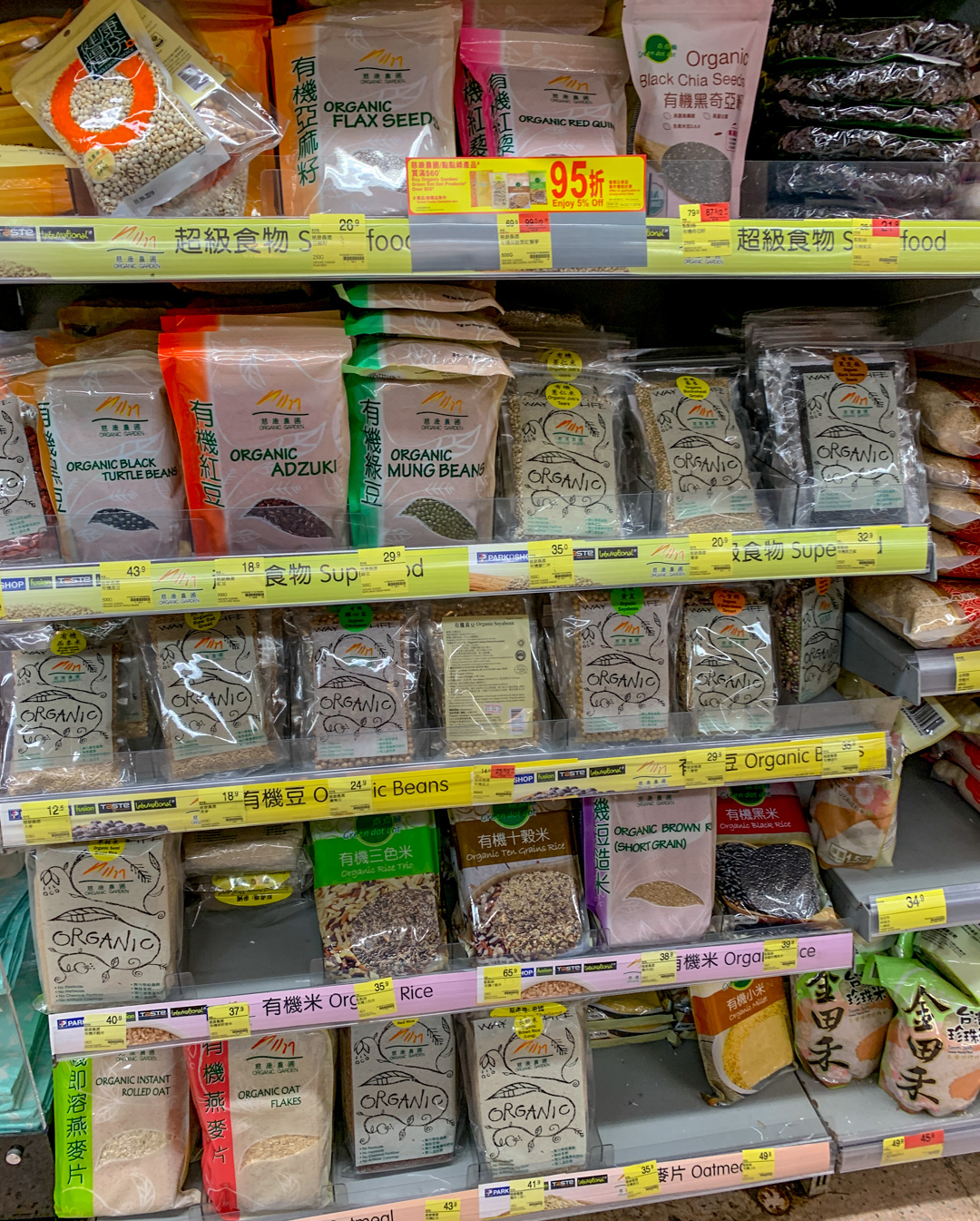 I think we had this kind of black organic rice at a raw vegan restaurant in LA. I was soaked and was pretty soft for an uncooked rice.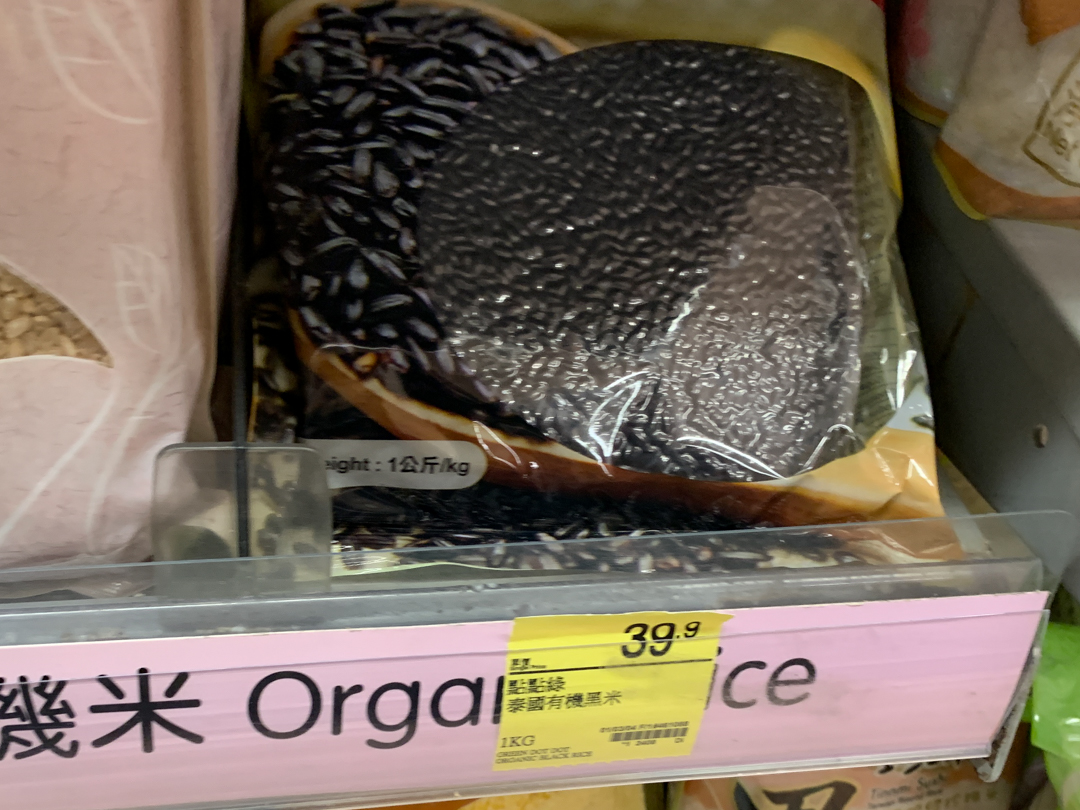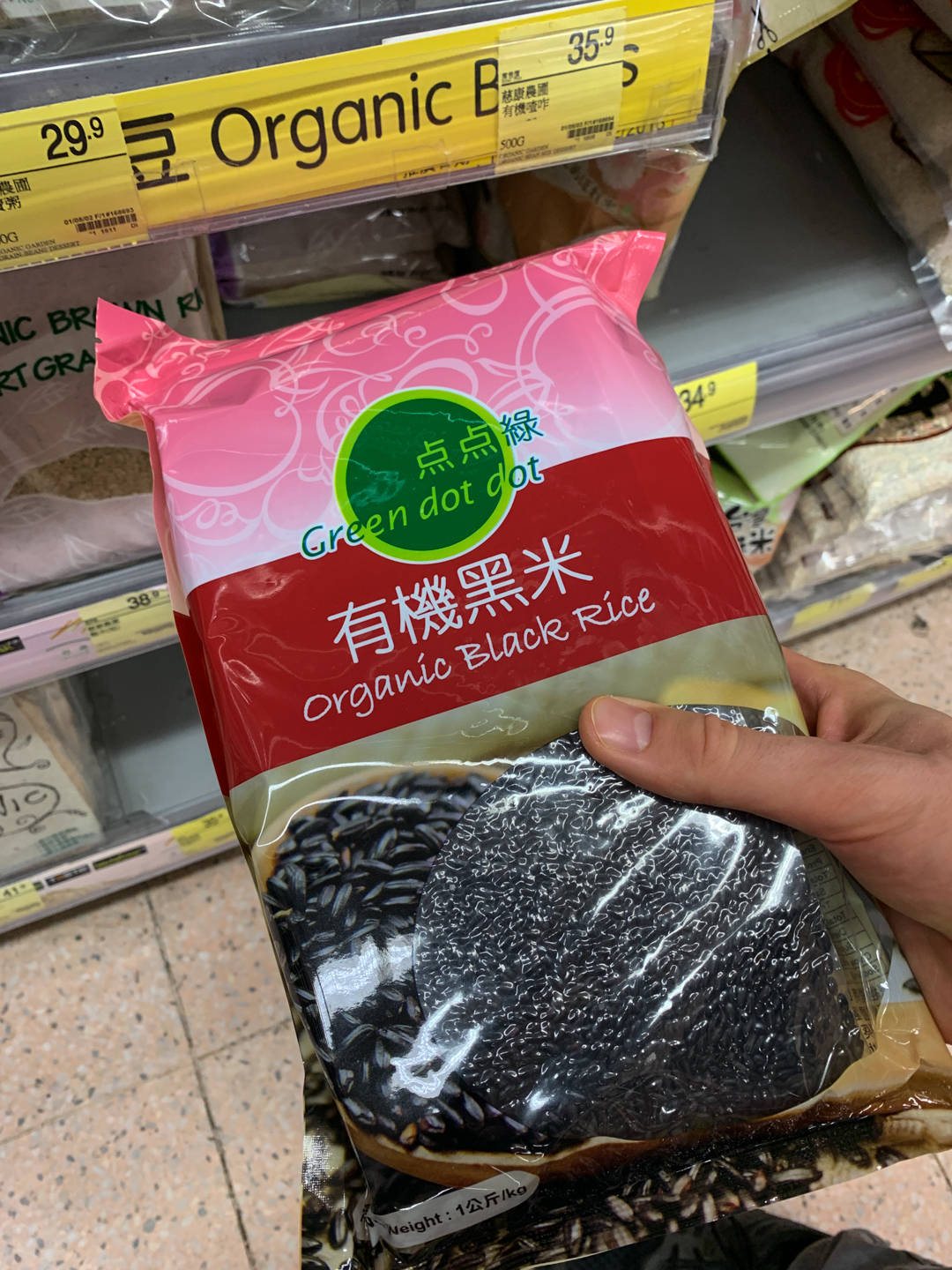 Organic sesame seeds, organic goji, and more organic beans.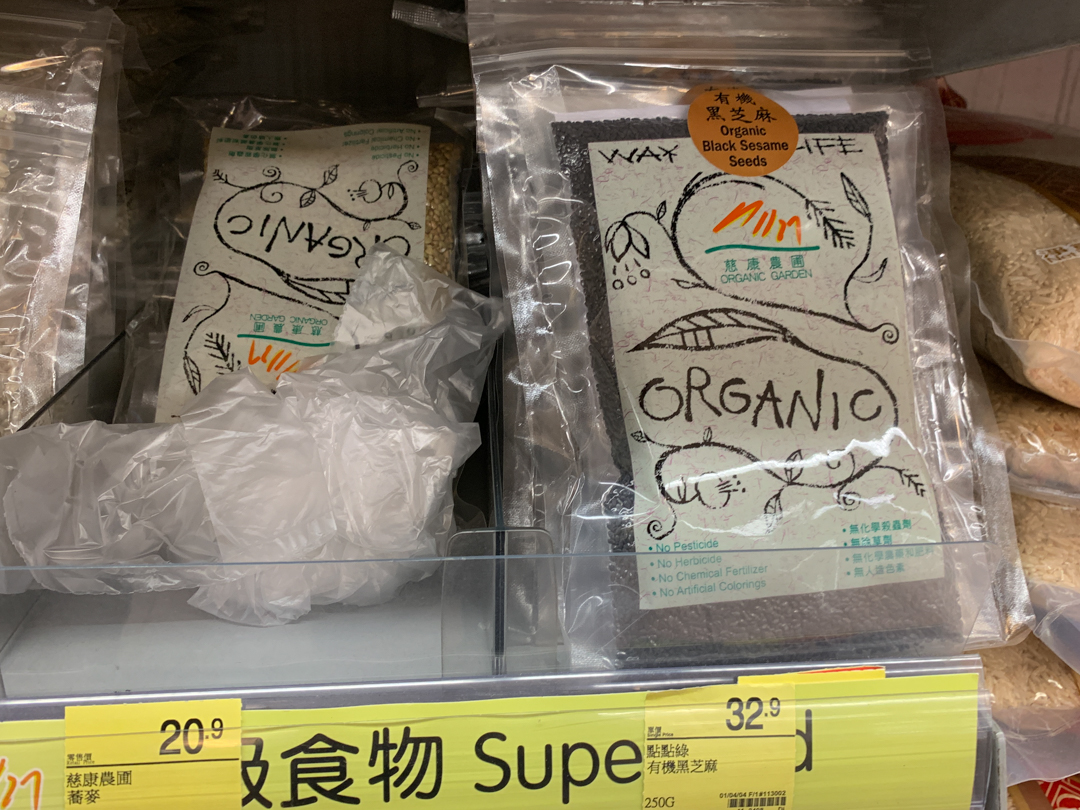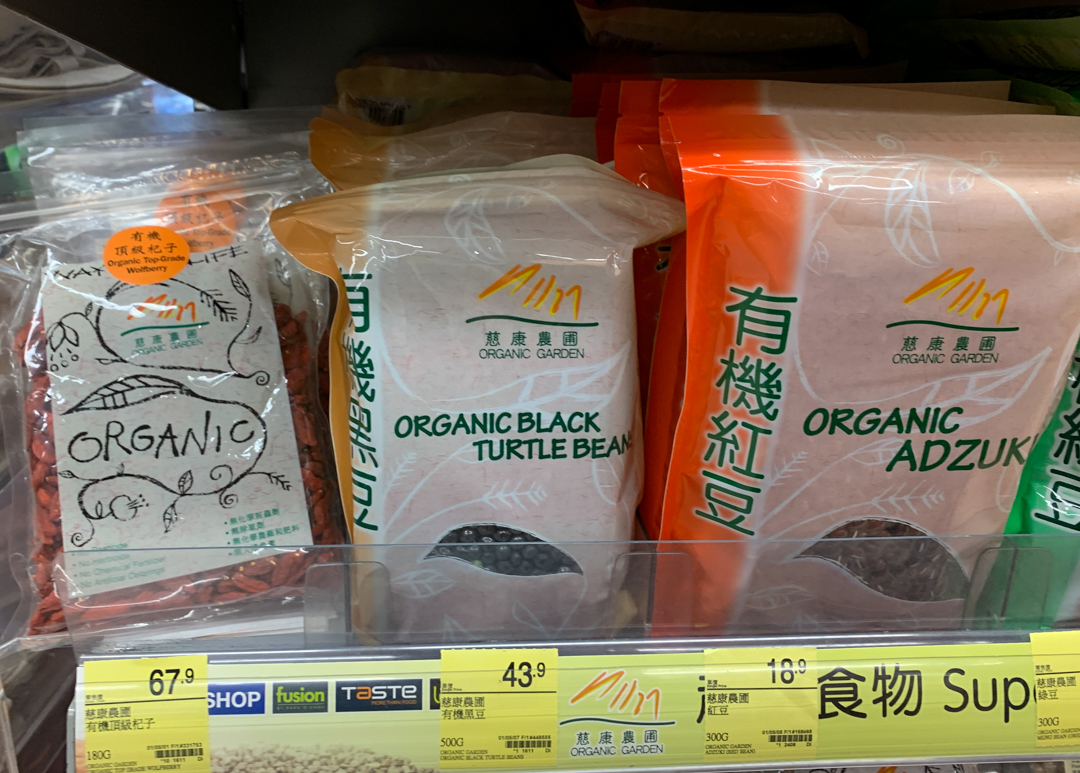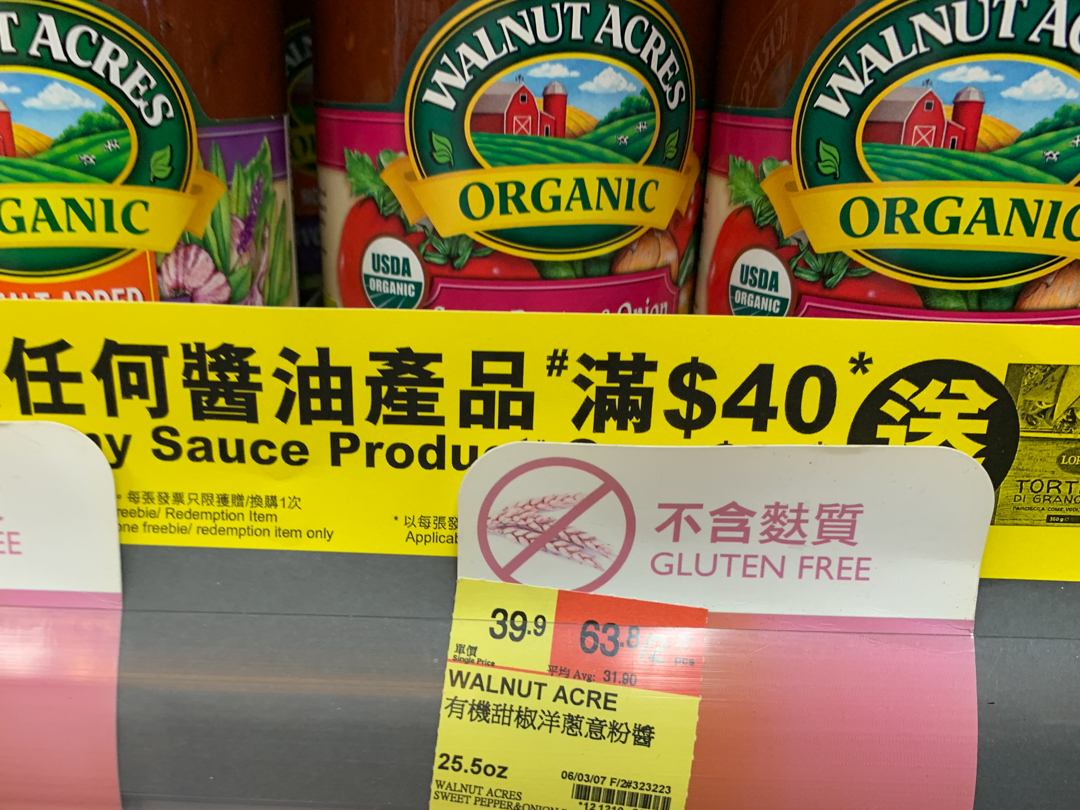 Organic tomatoes in glass jars.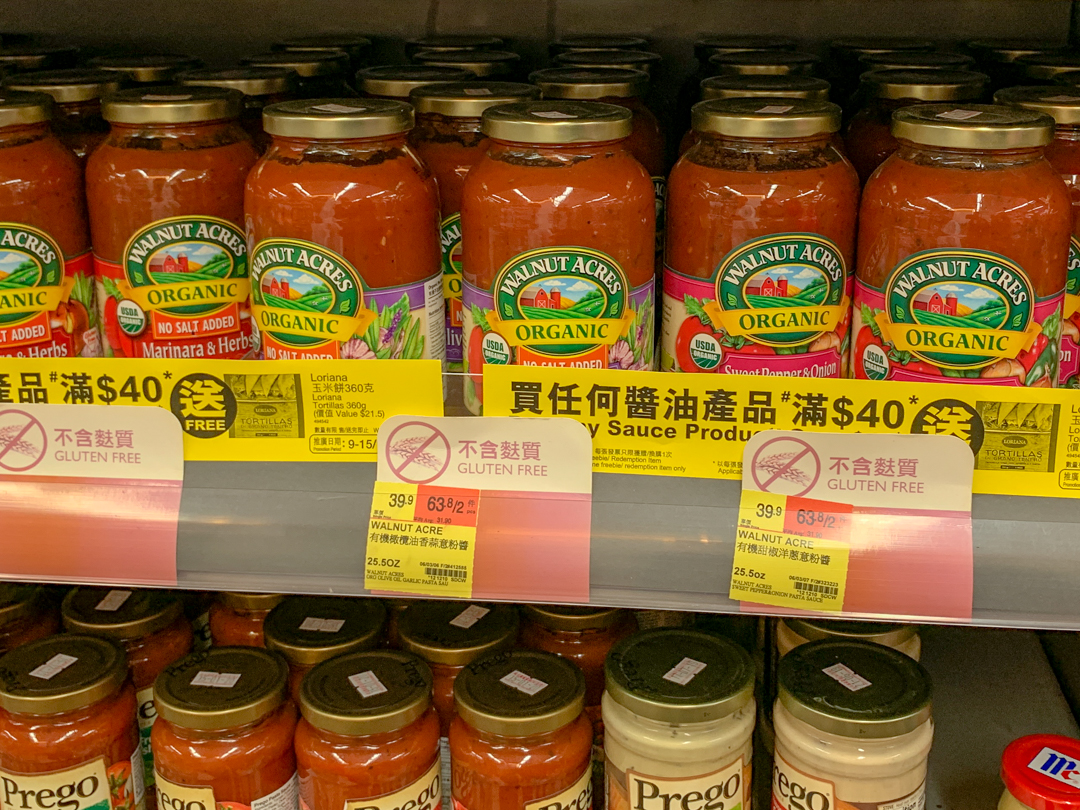 Found one more display with organic products. Plant milks, noodles, organic oatmeal.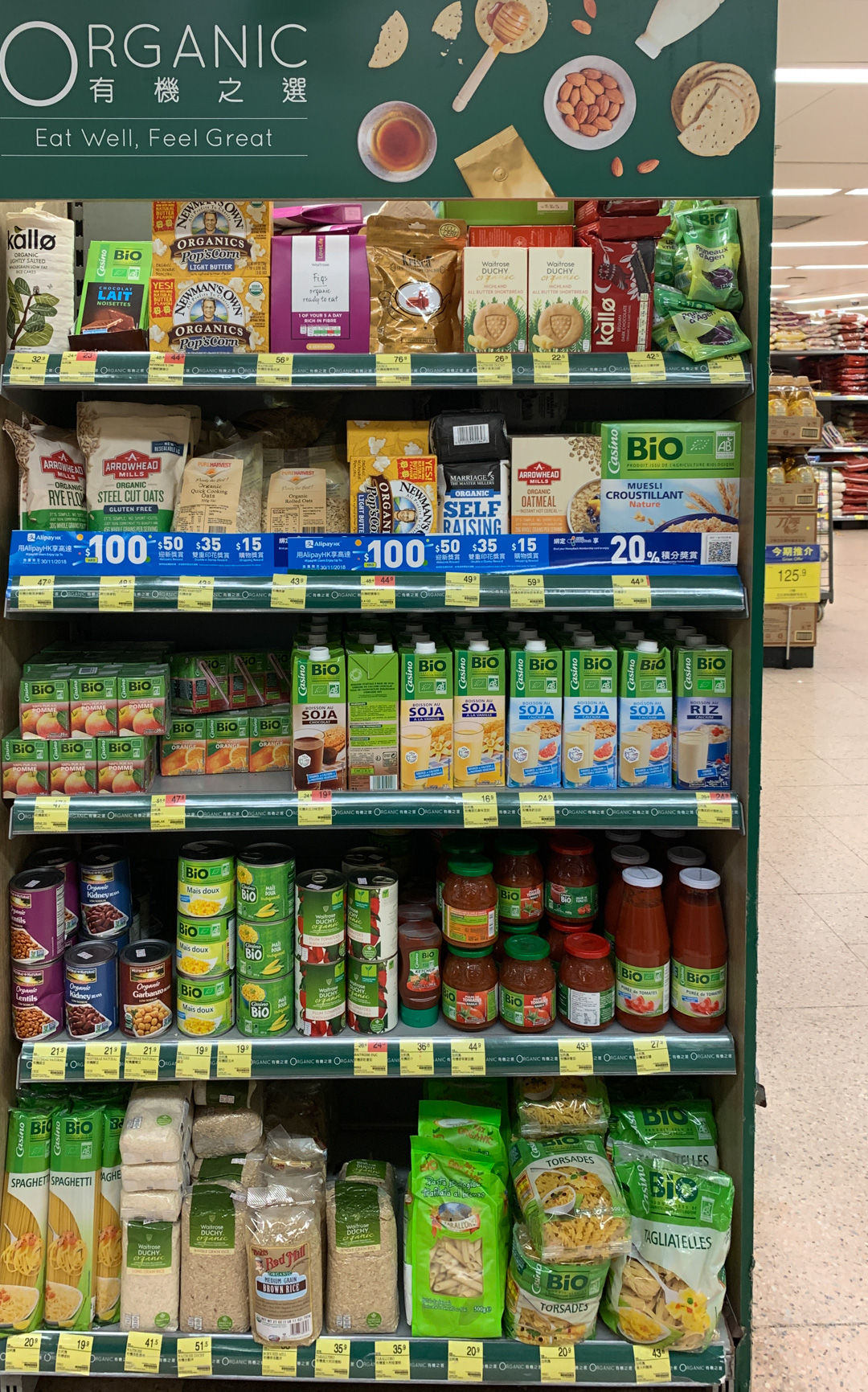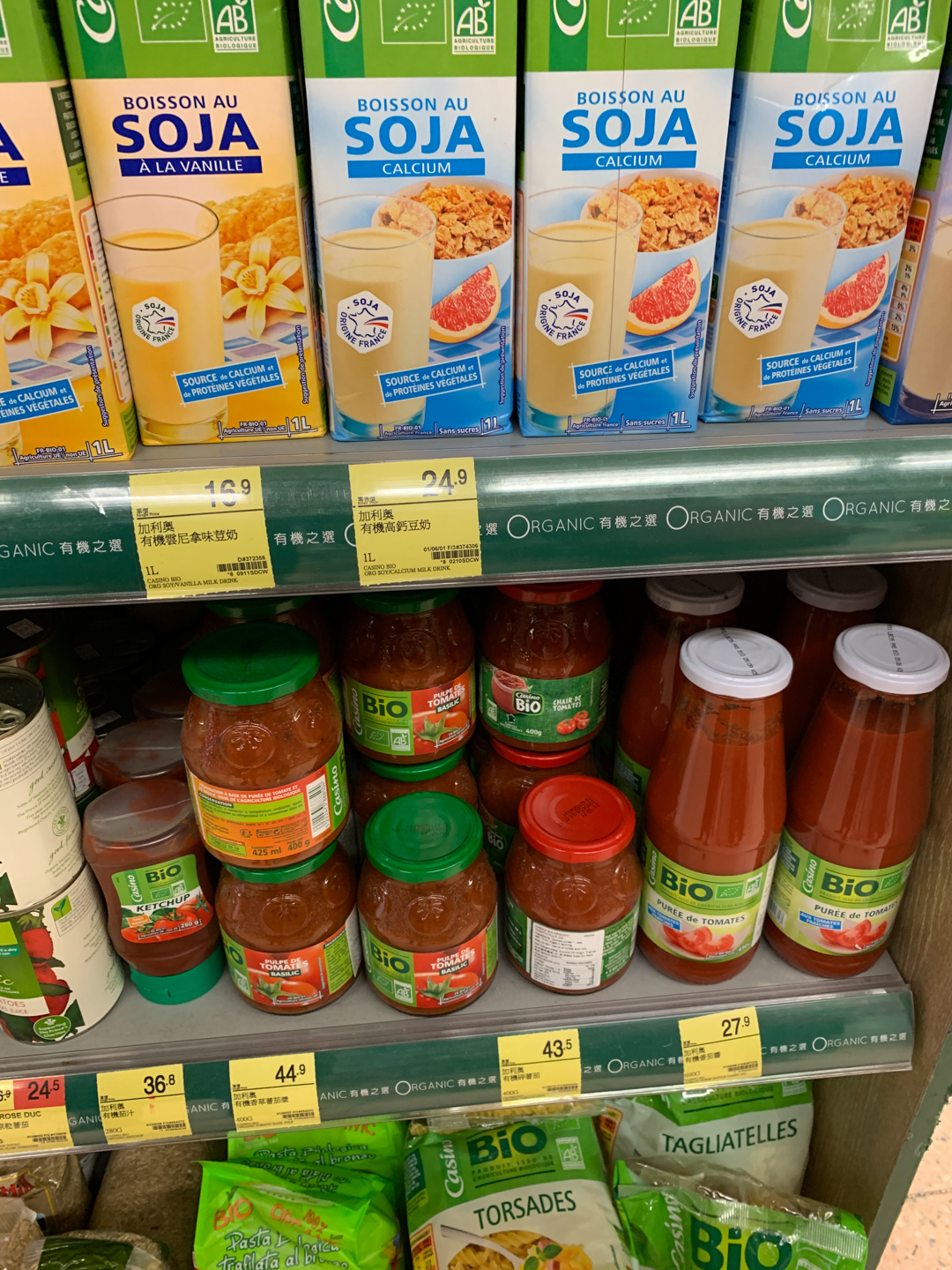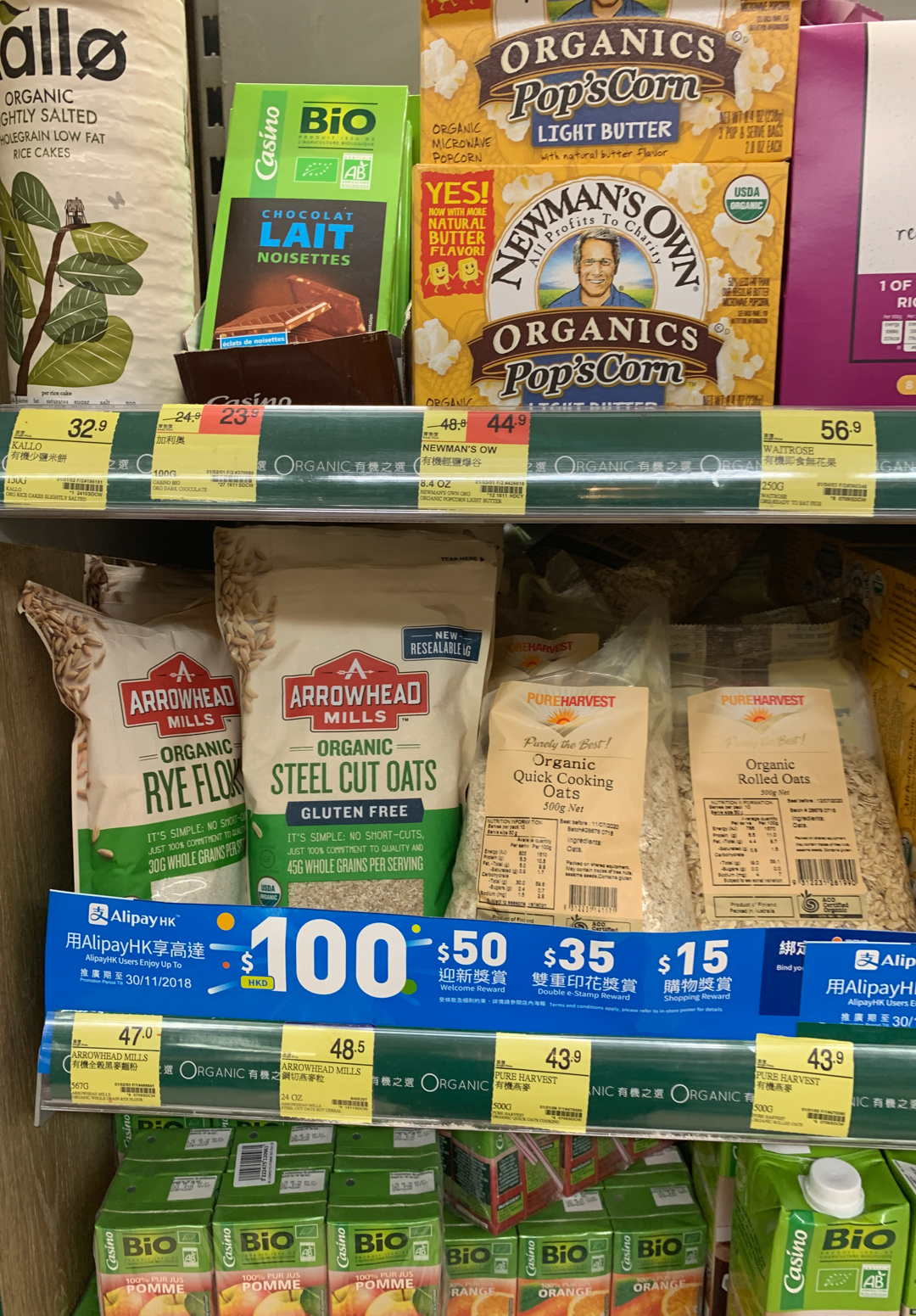 Soy sauce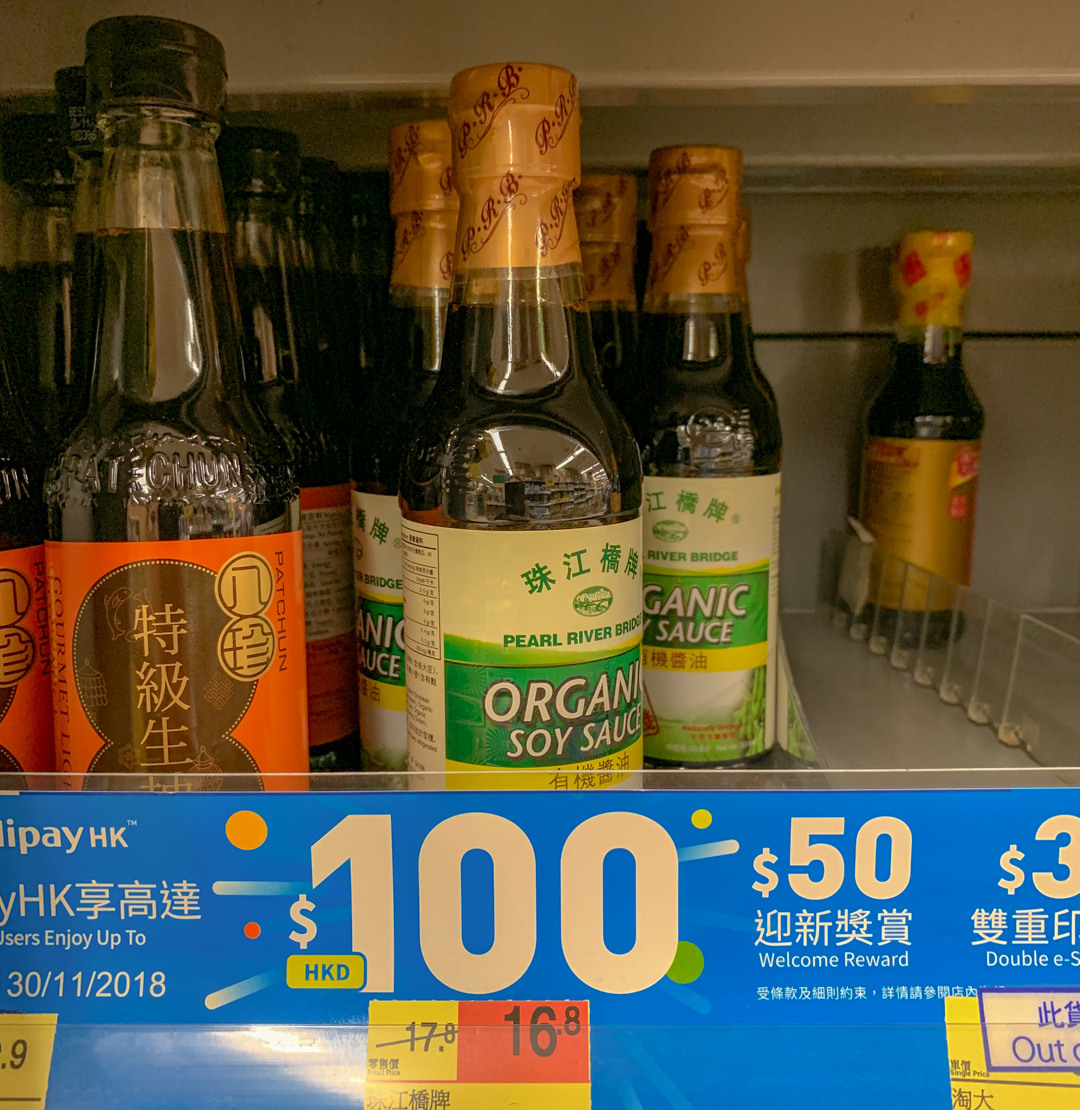 Another Park and Shop – Fusion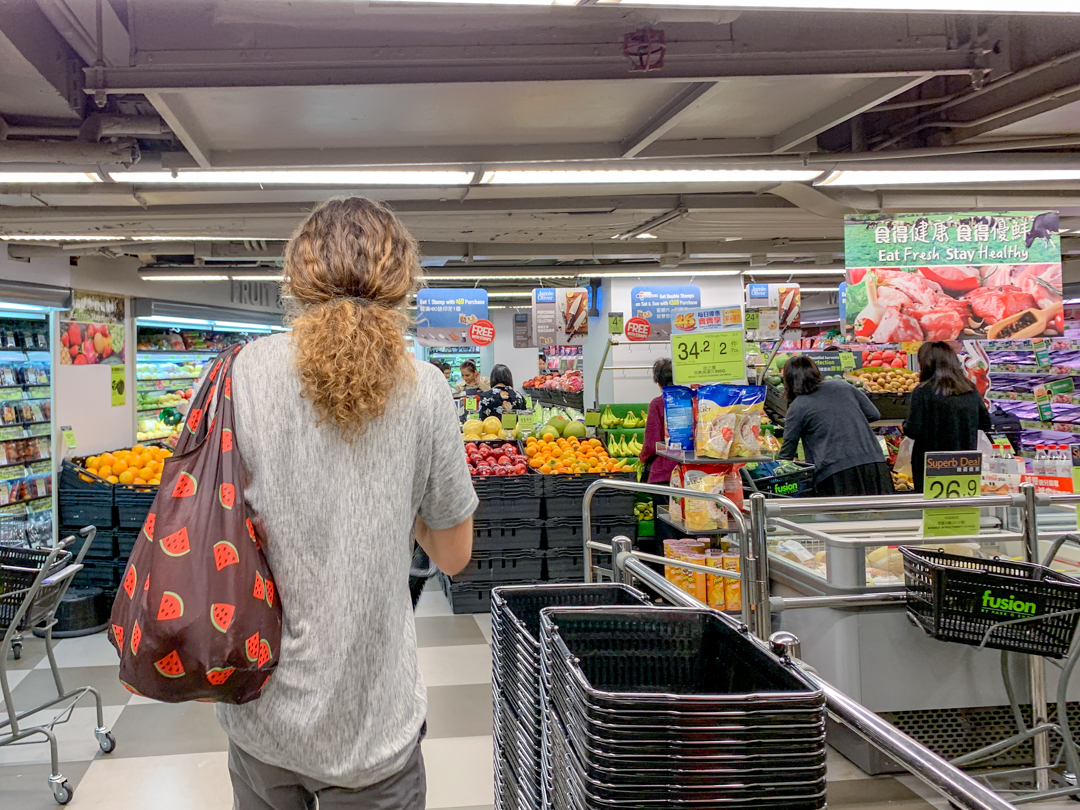 After moving, this one was the closest to our apartment and it had a great variety of organic products. Apparently, people don't buy organic produce so much here and many items were on sale,but mouldy, rotten. The best fruit to buy on sale is persimmon and bananas, they look rotten to people before they actually go bad. Be careful with corn, sweet potatoes and mushrooms, there was actual mould on them.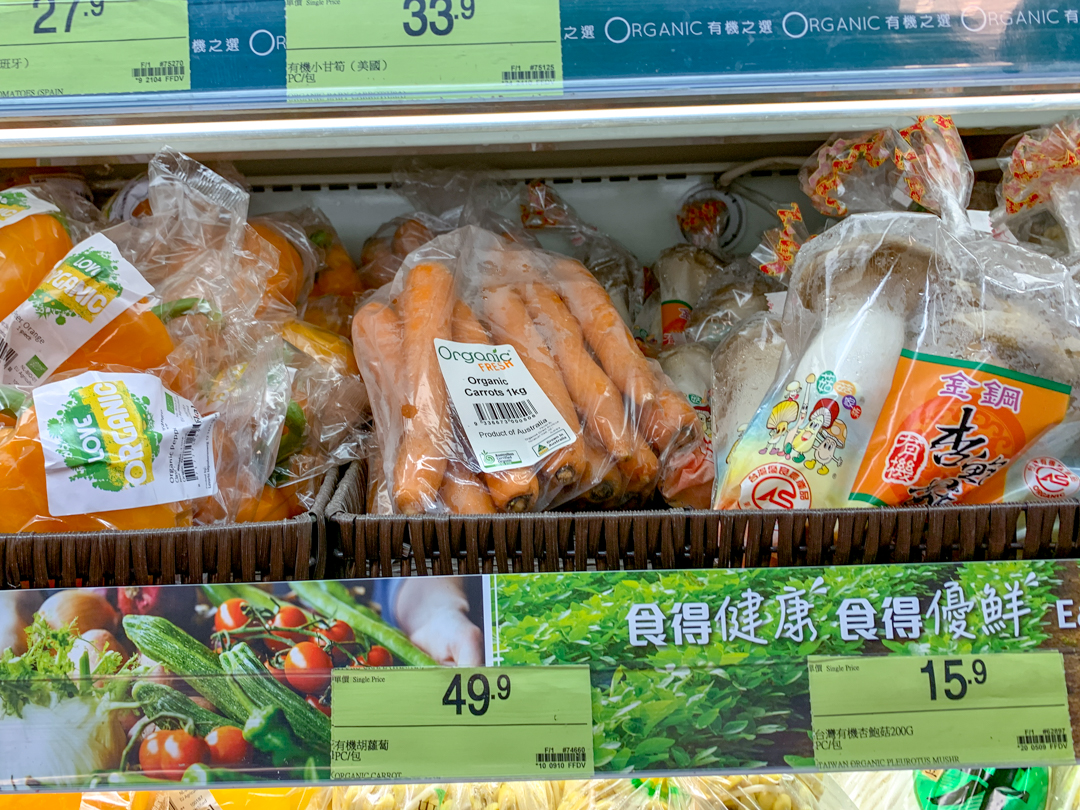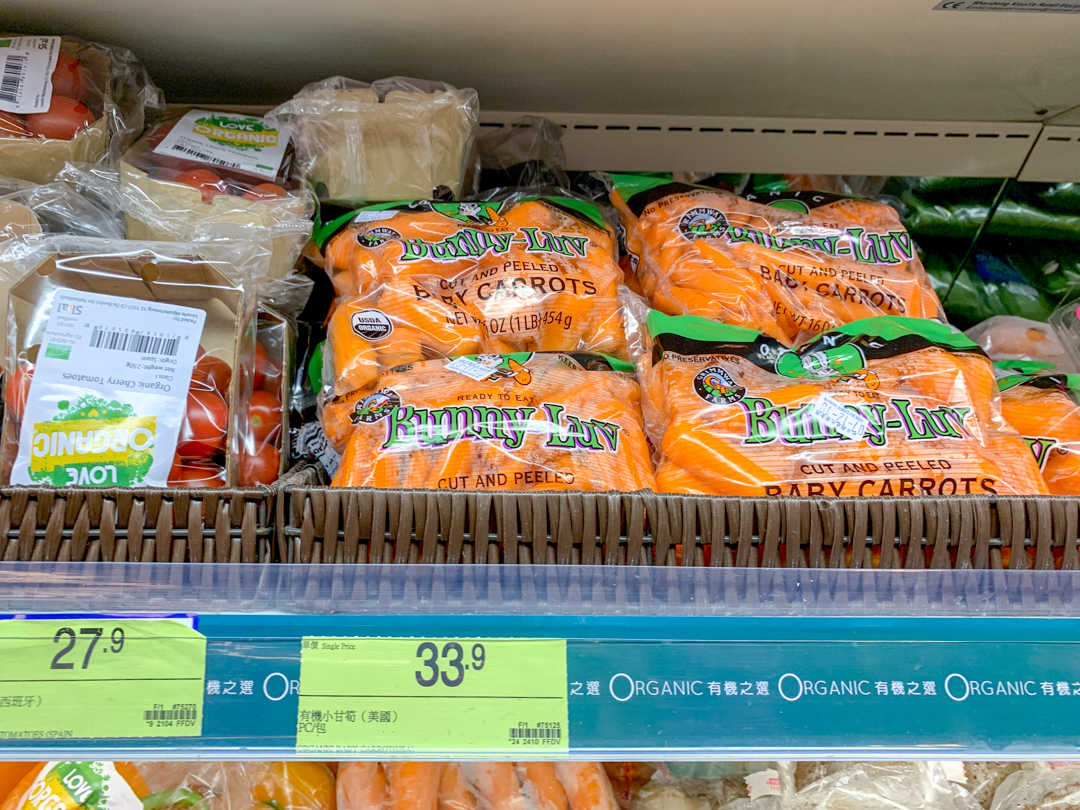 Organic carrots and baby carrots.
Organic orange bell peppers are wrapped individually 🙁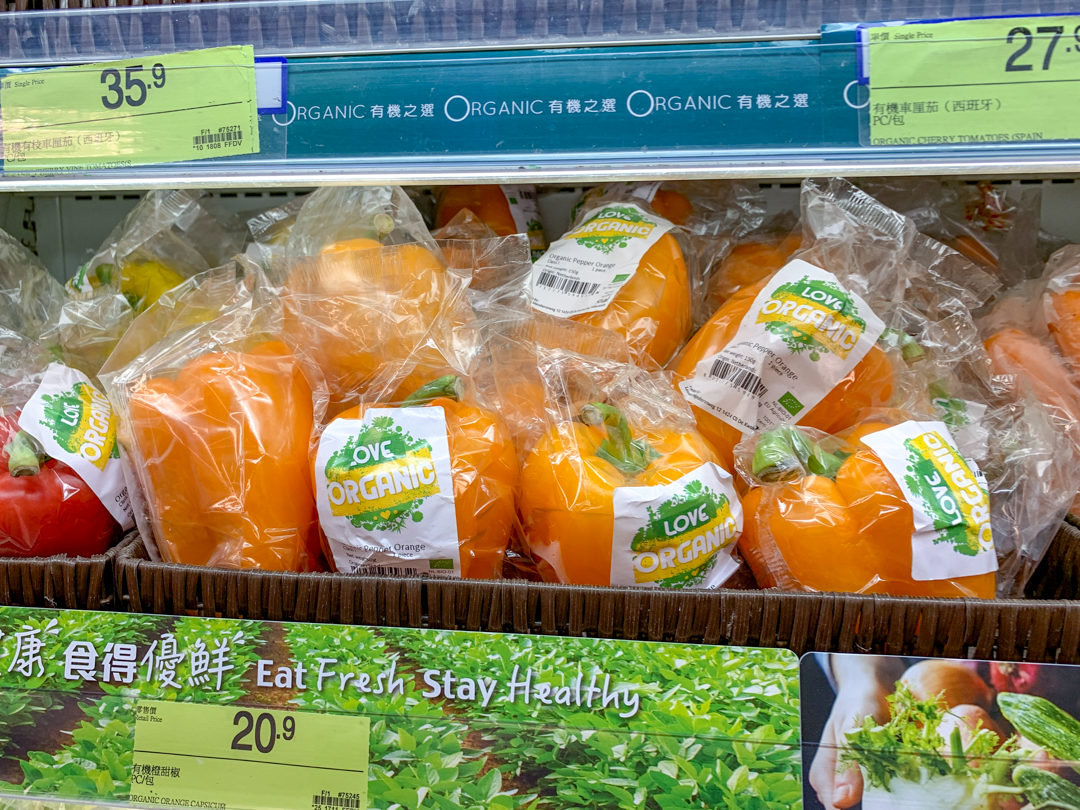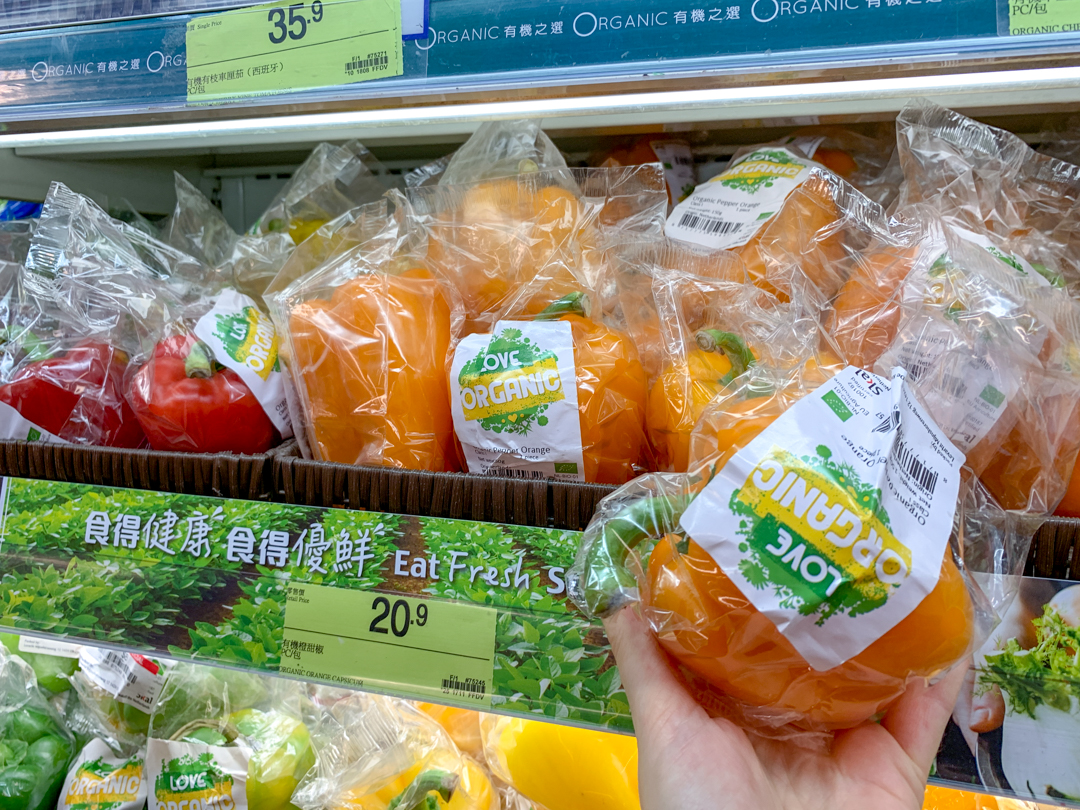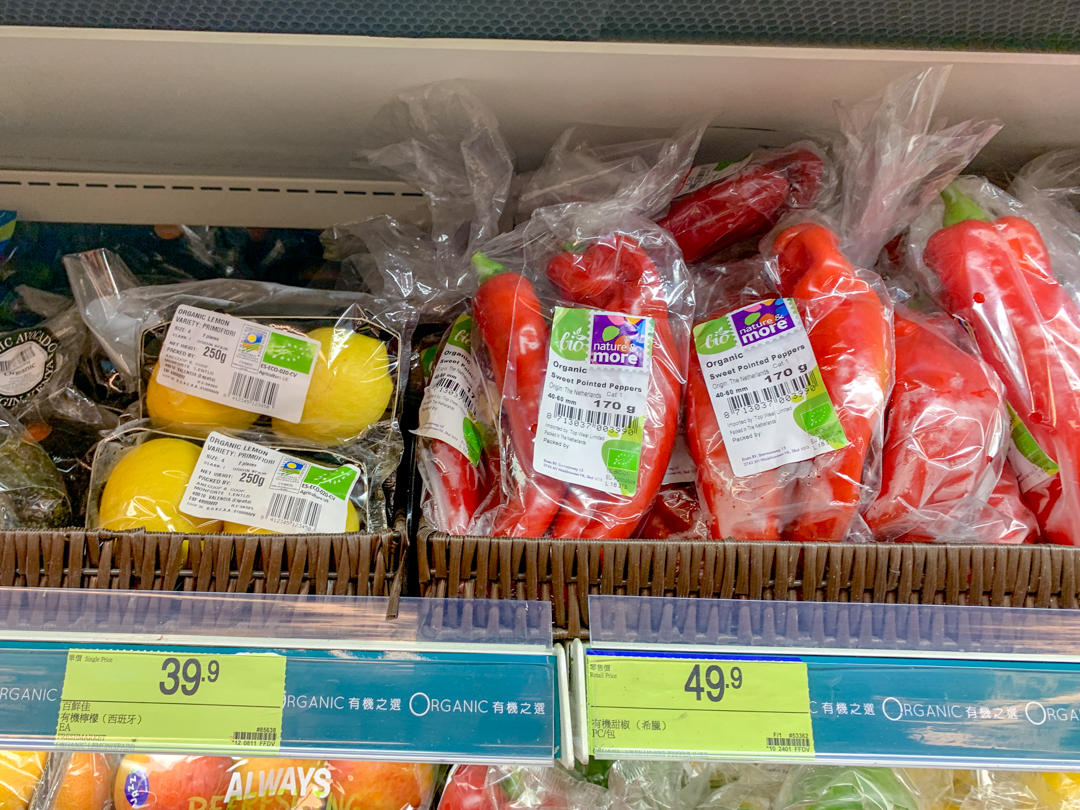 Persimmons are on sale. Sweet potatoes are mouldy.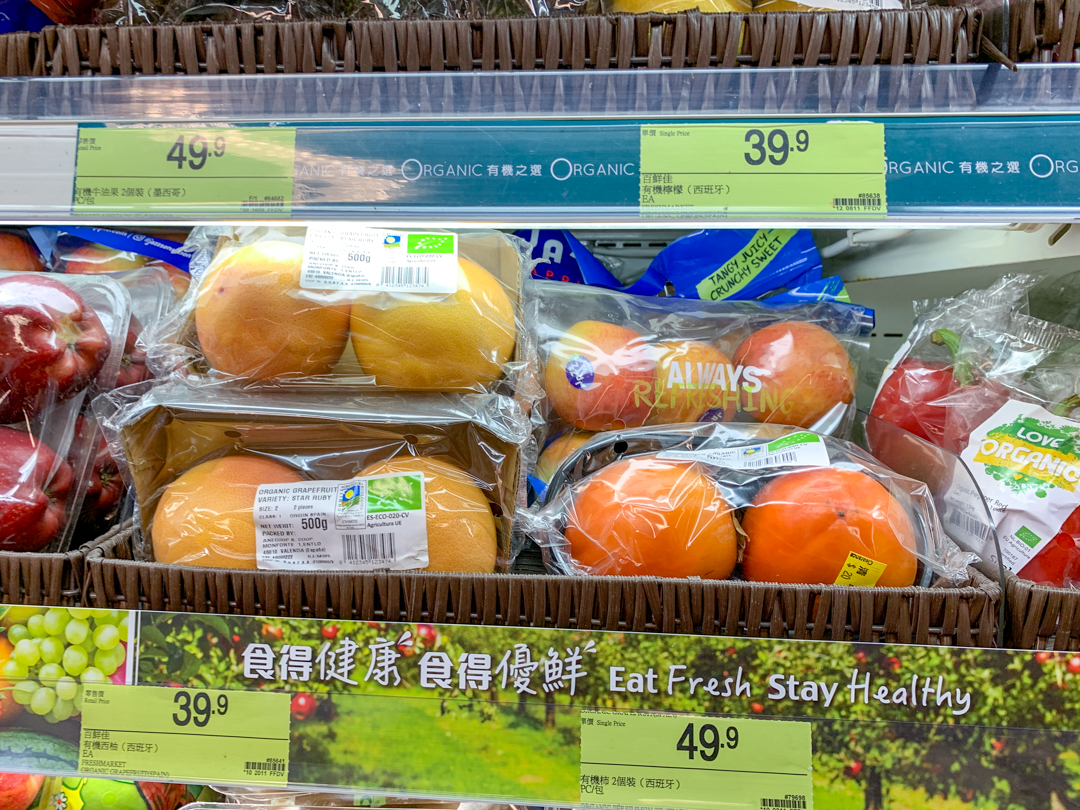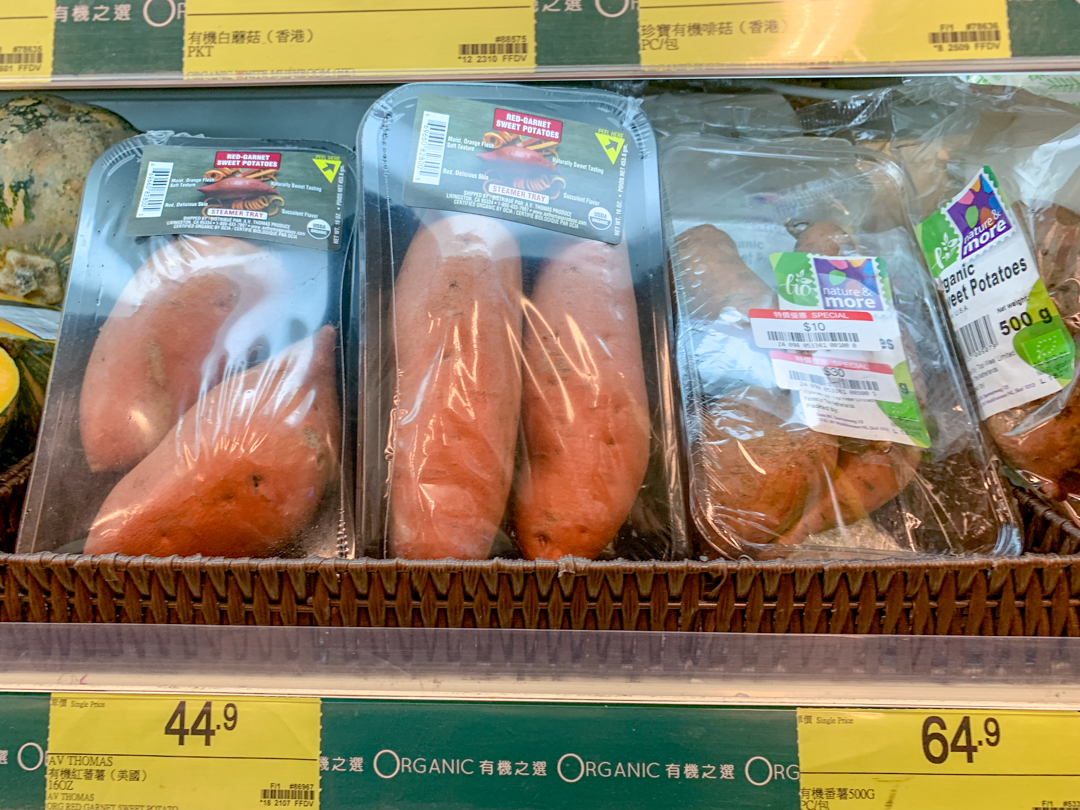 Mouldy organic corn.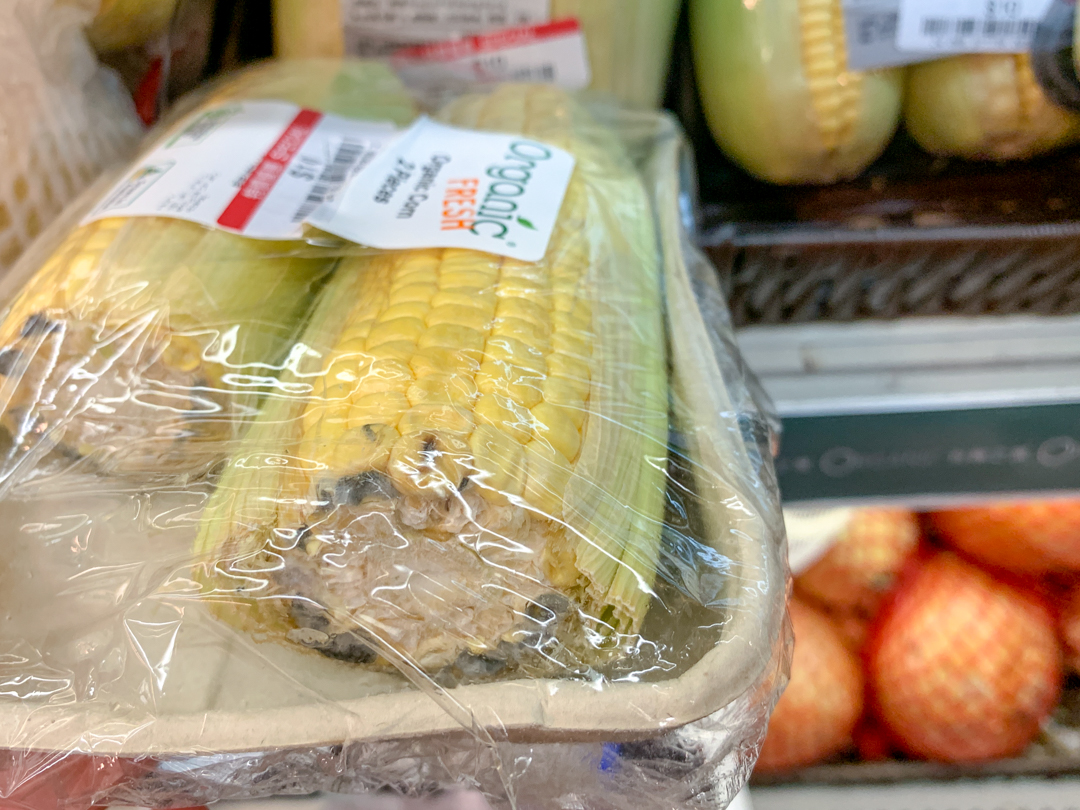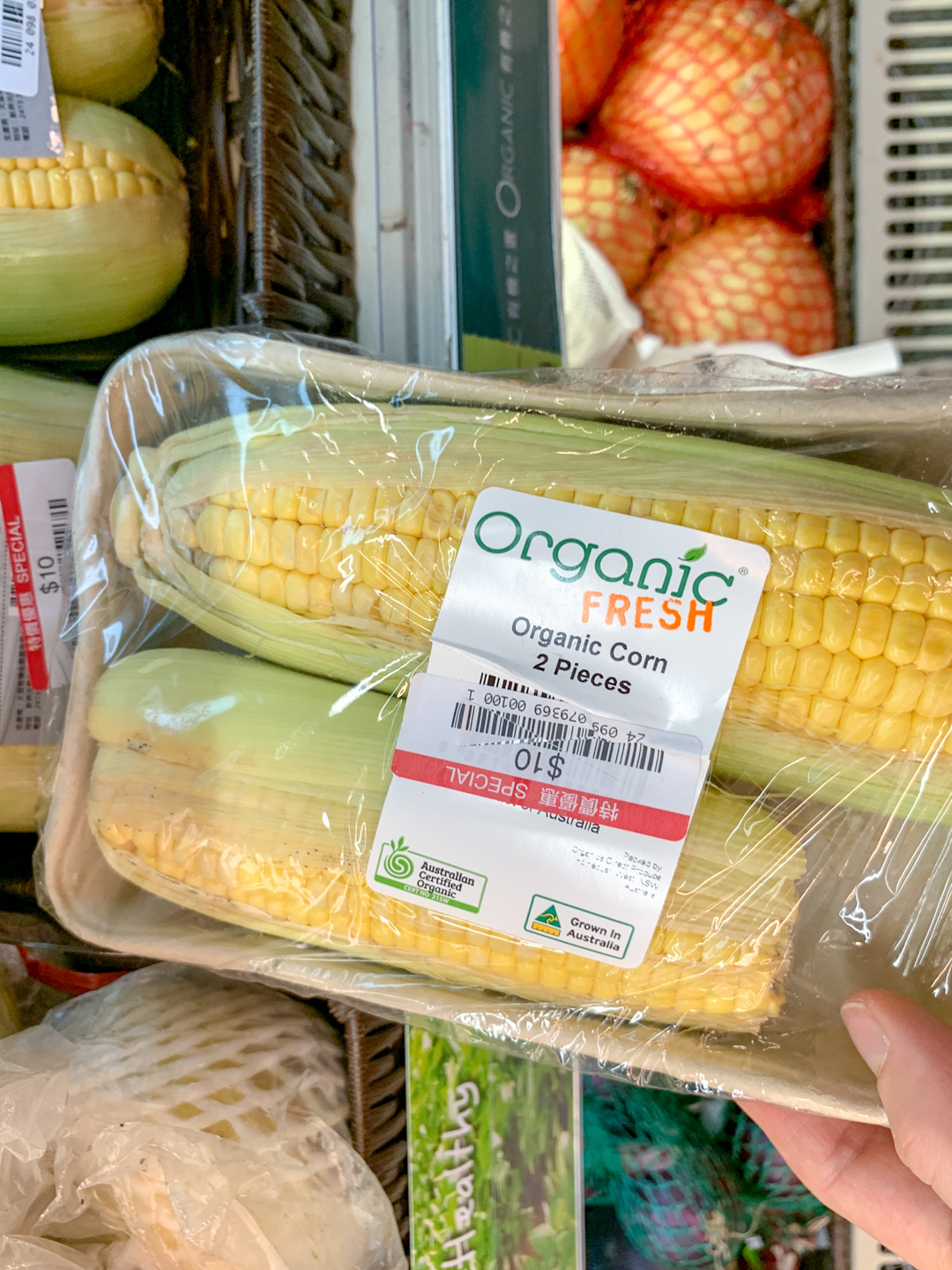 Organic avocados and organic greens.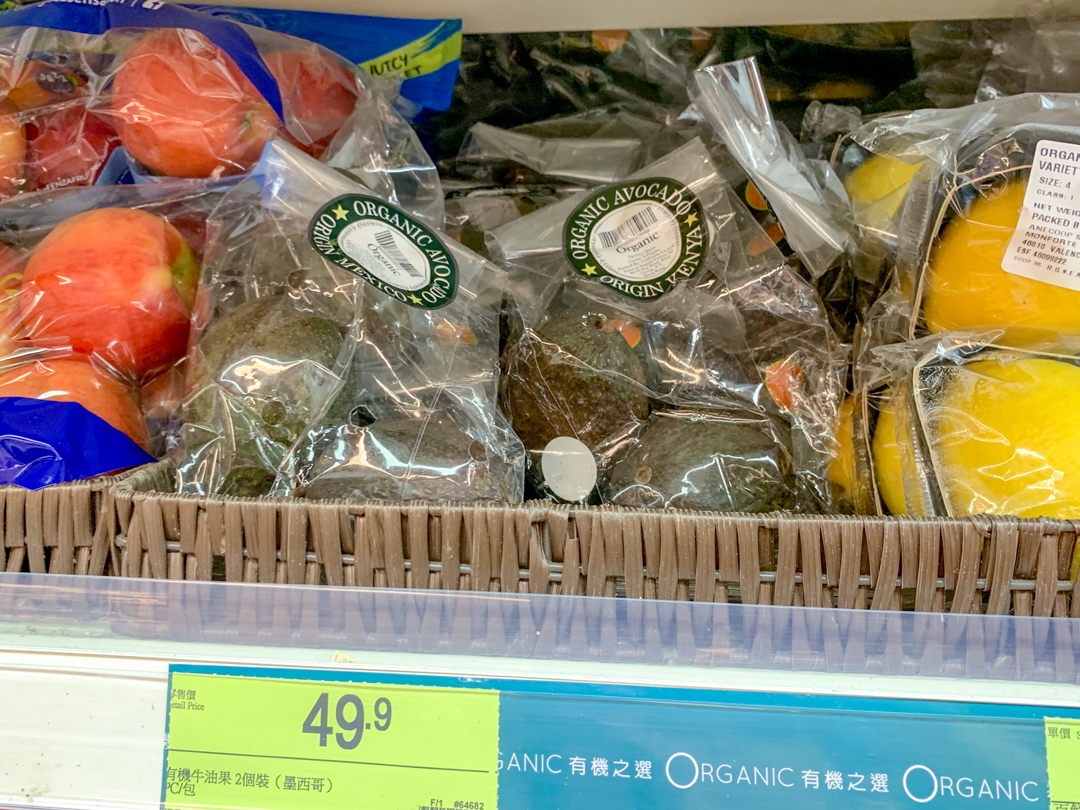 >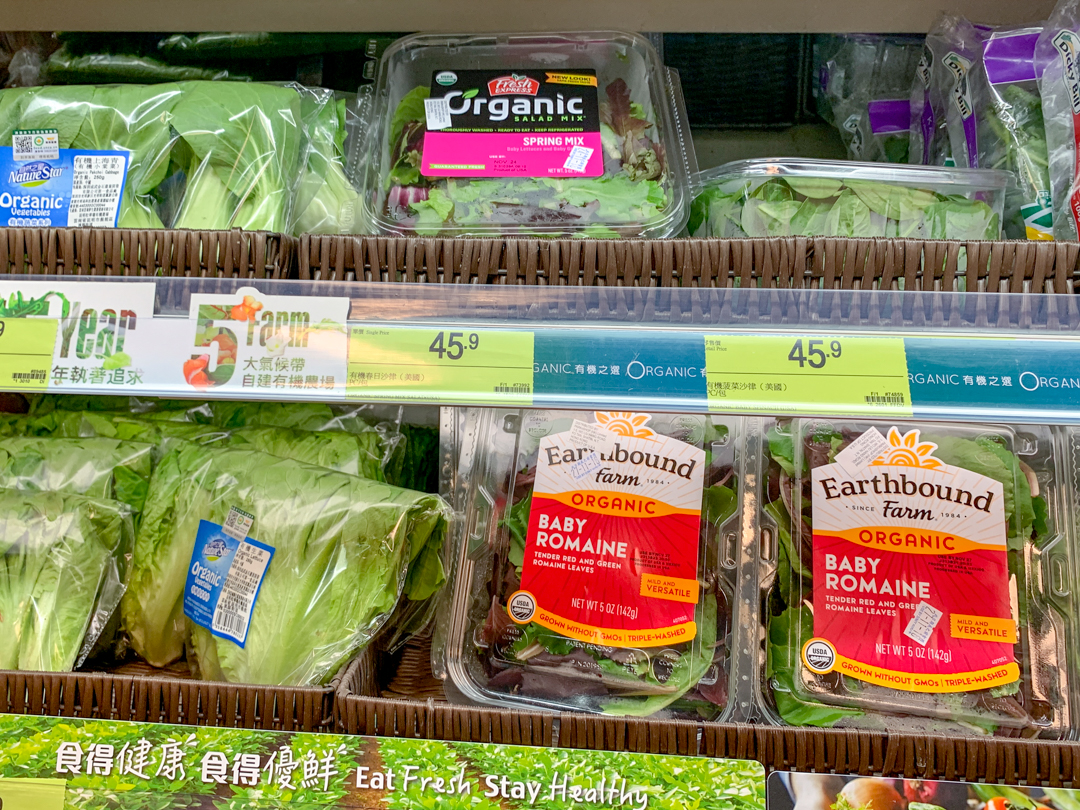 One more Park and Shop – Fusion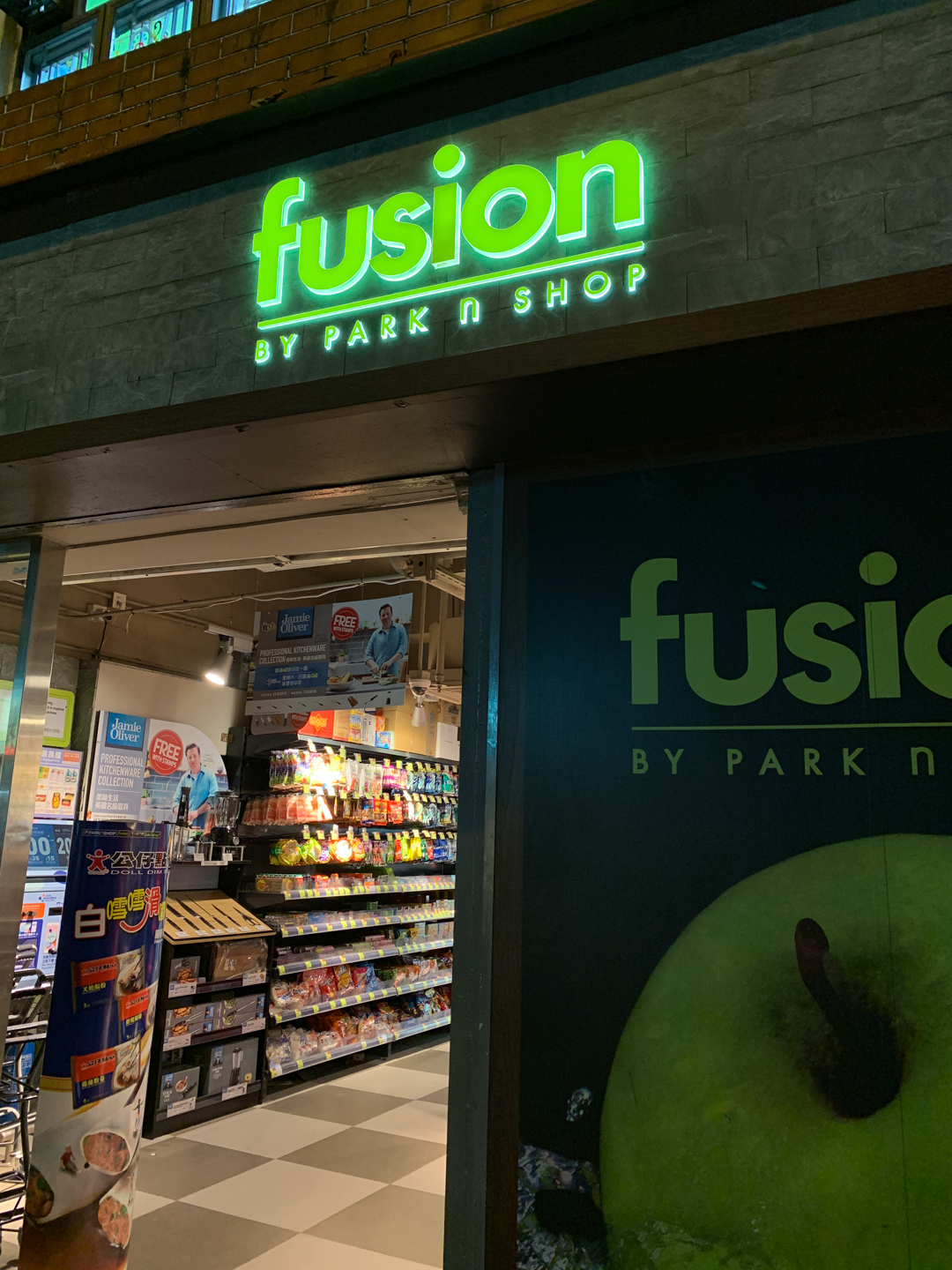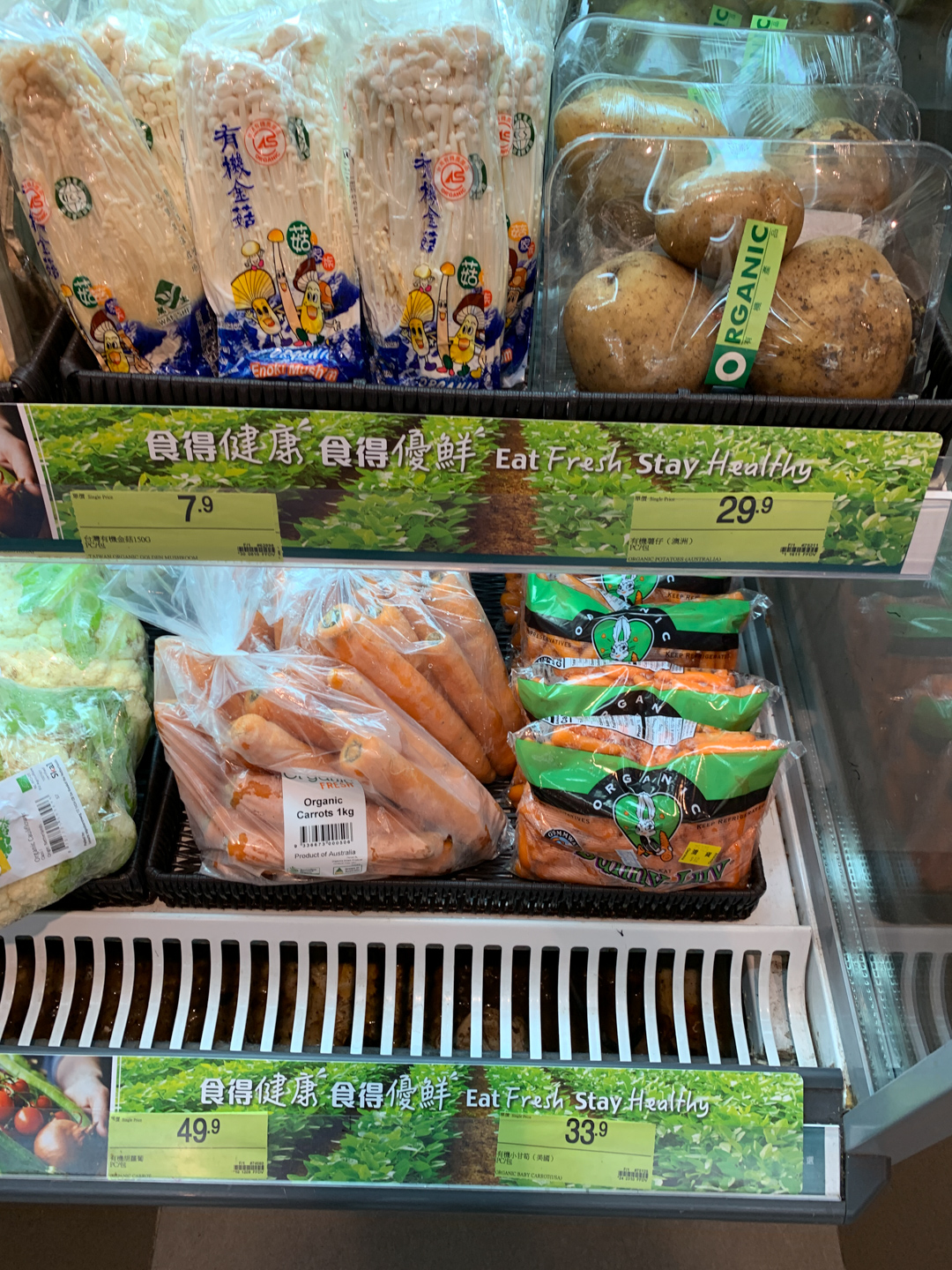 Organic carrots.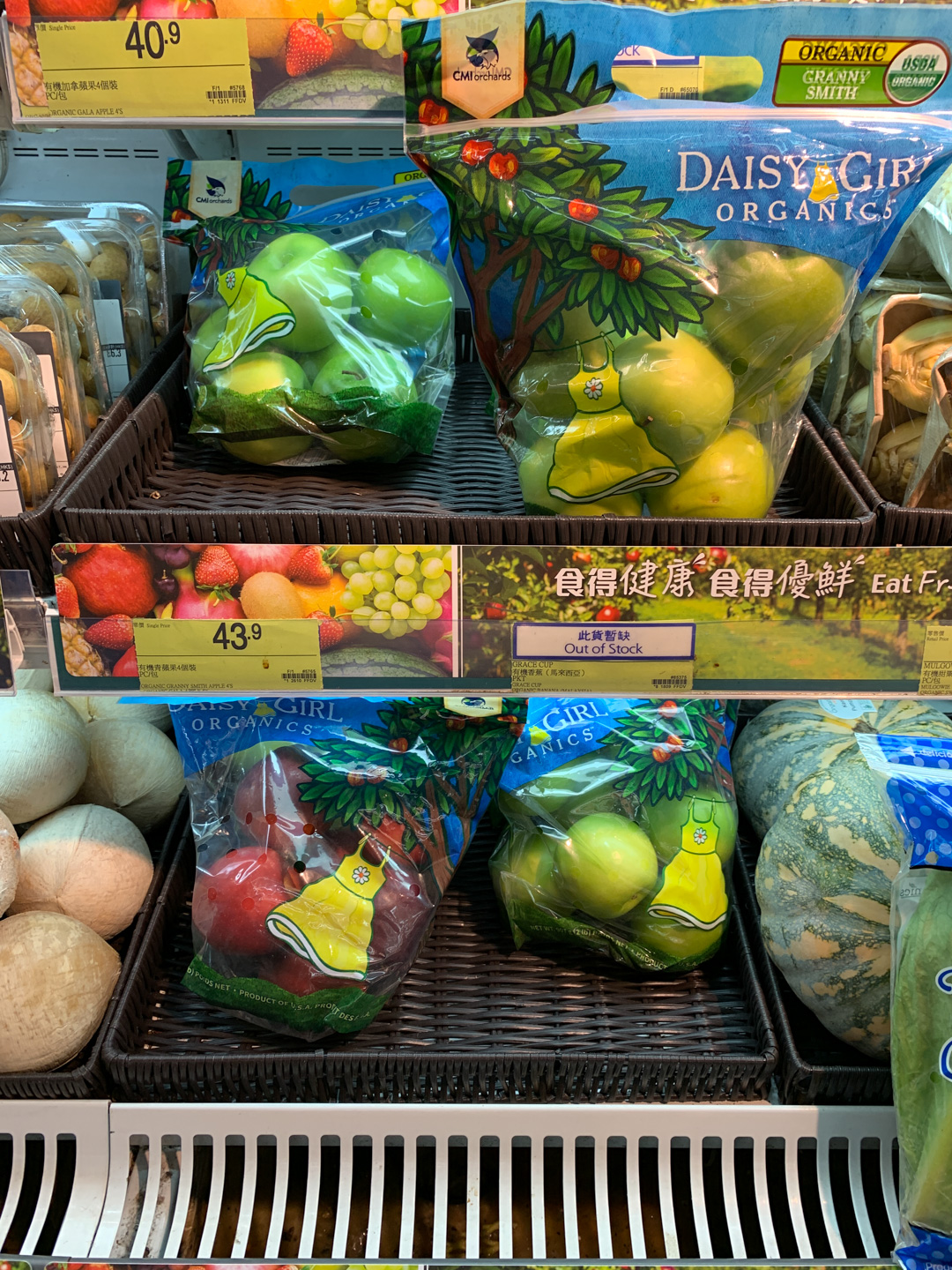 Organic apples.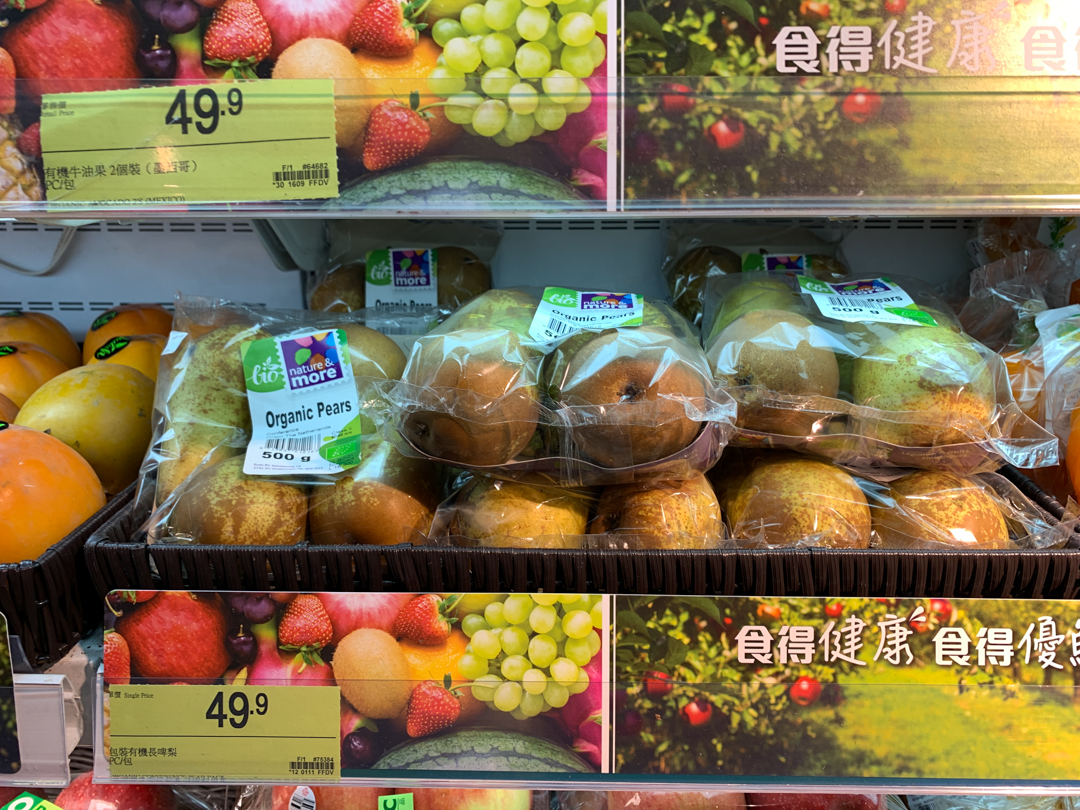 Organic pears.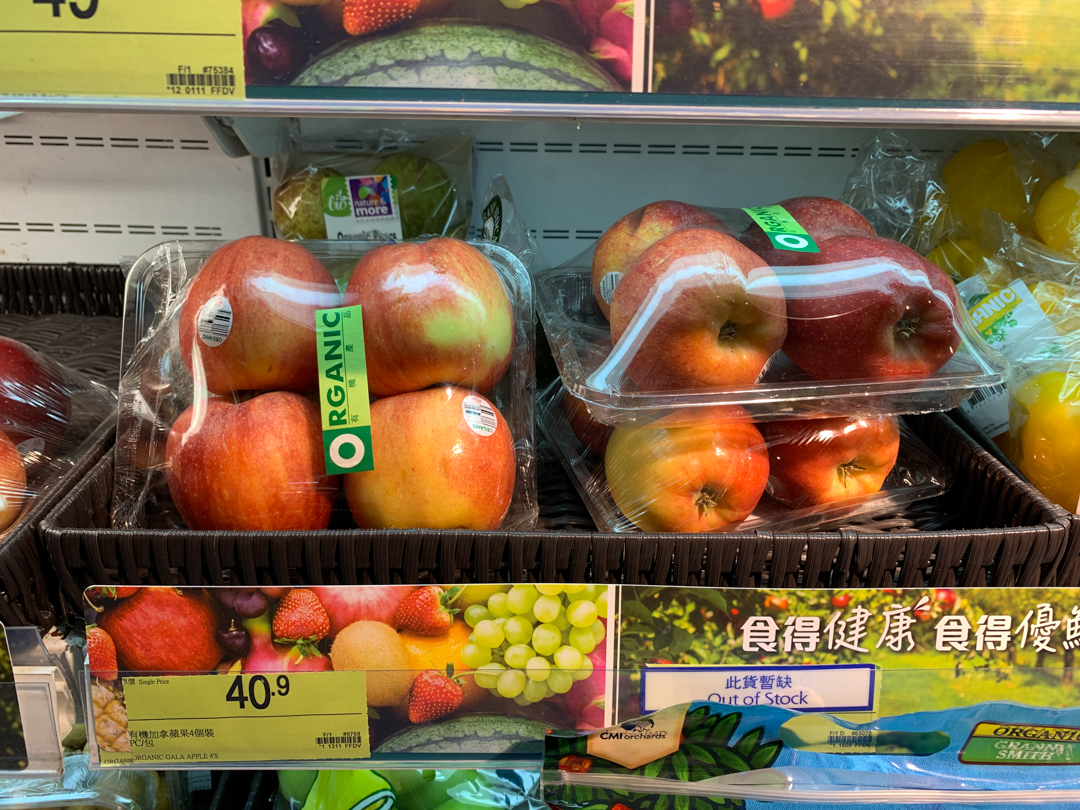 Organic apples.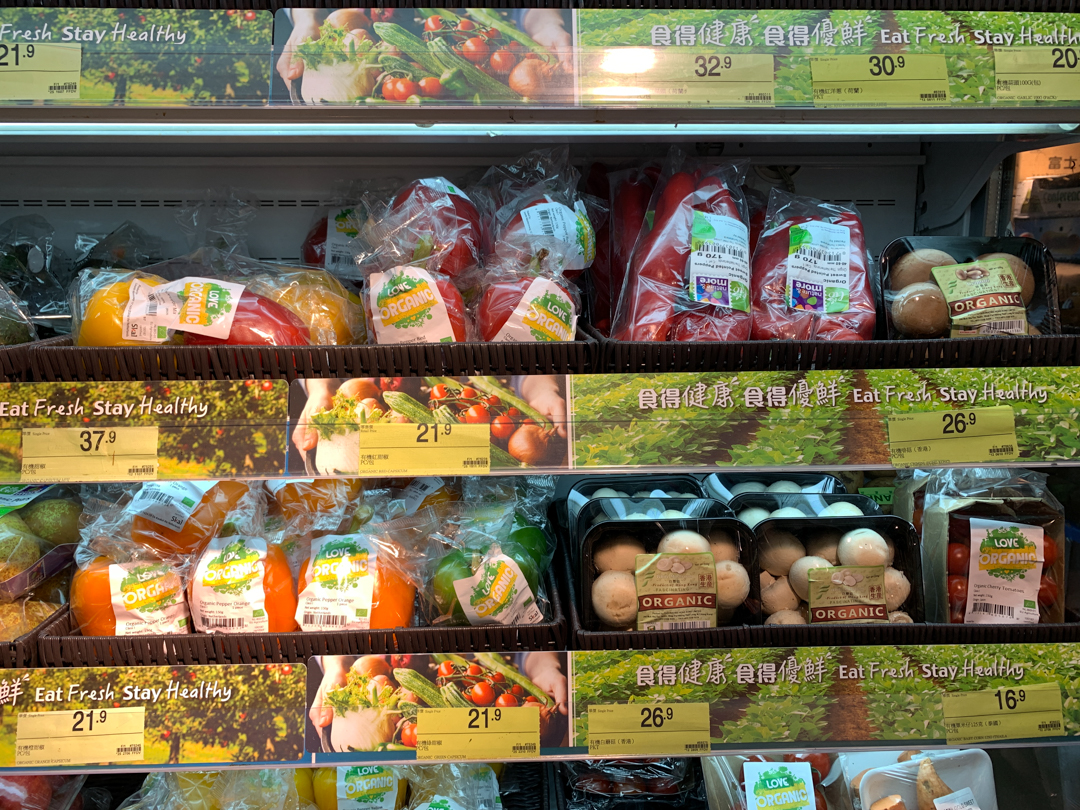 Organic bell peppers and mushrooms.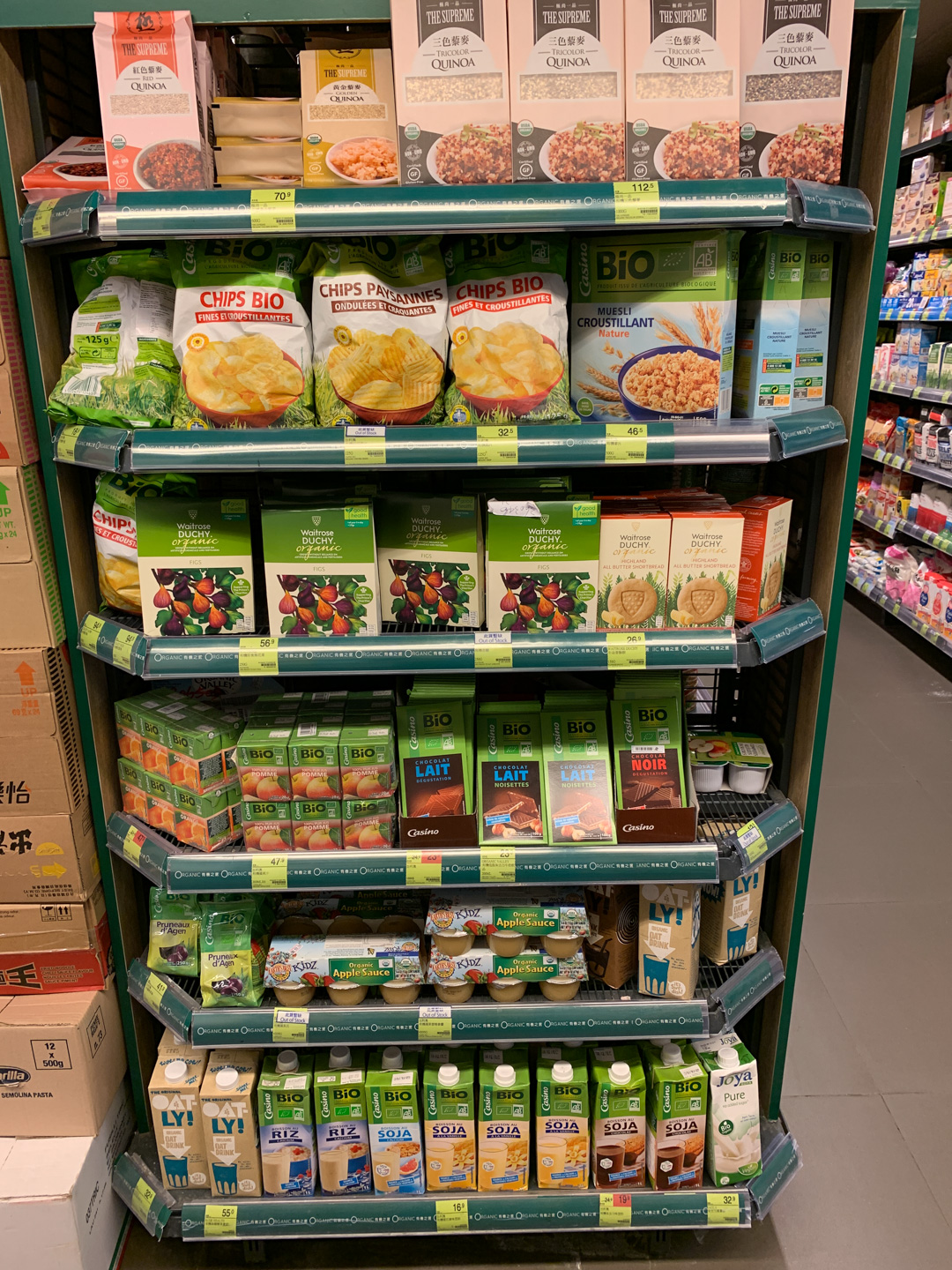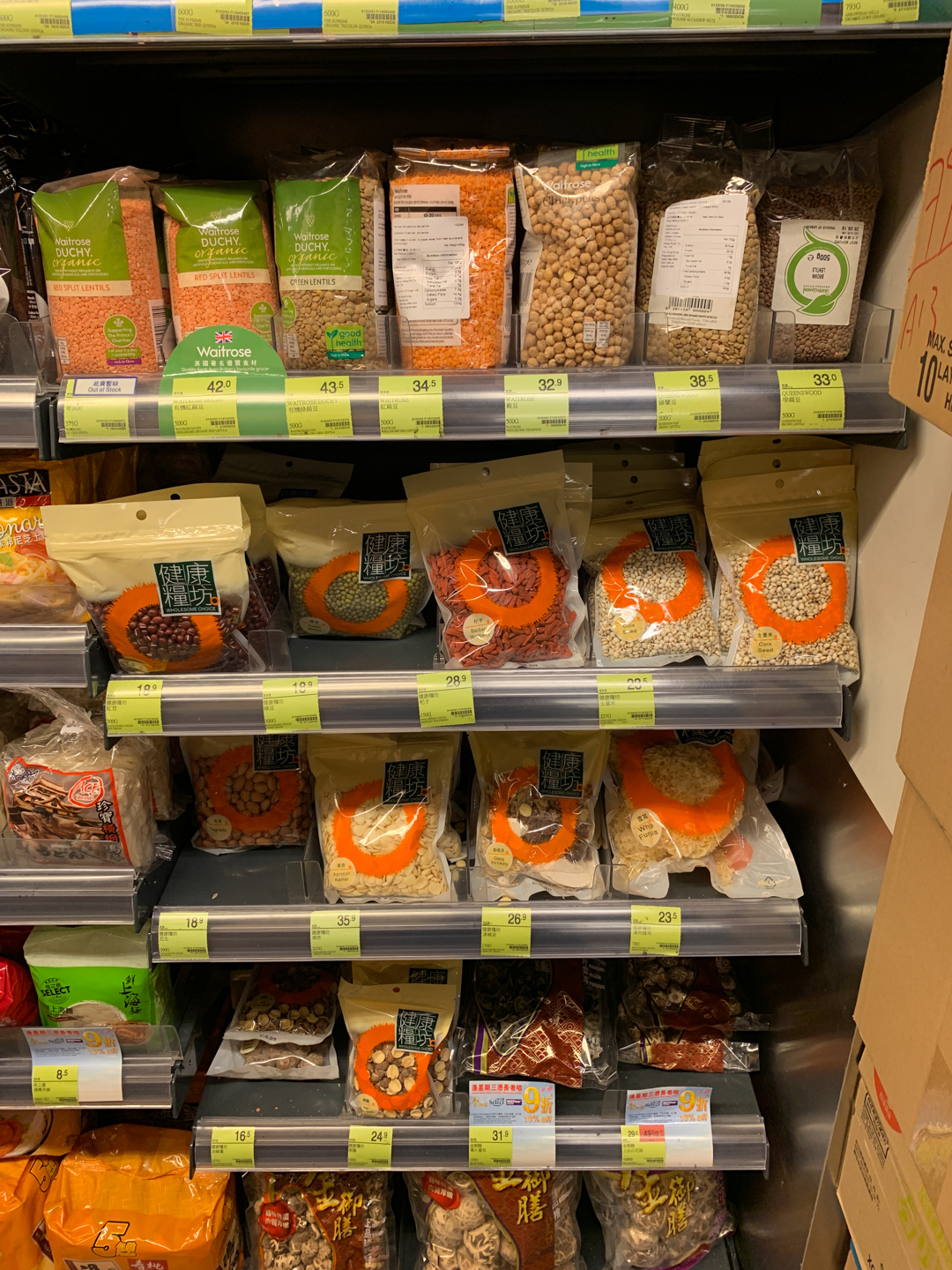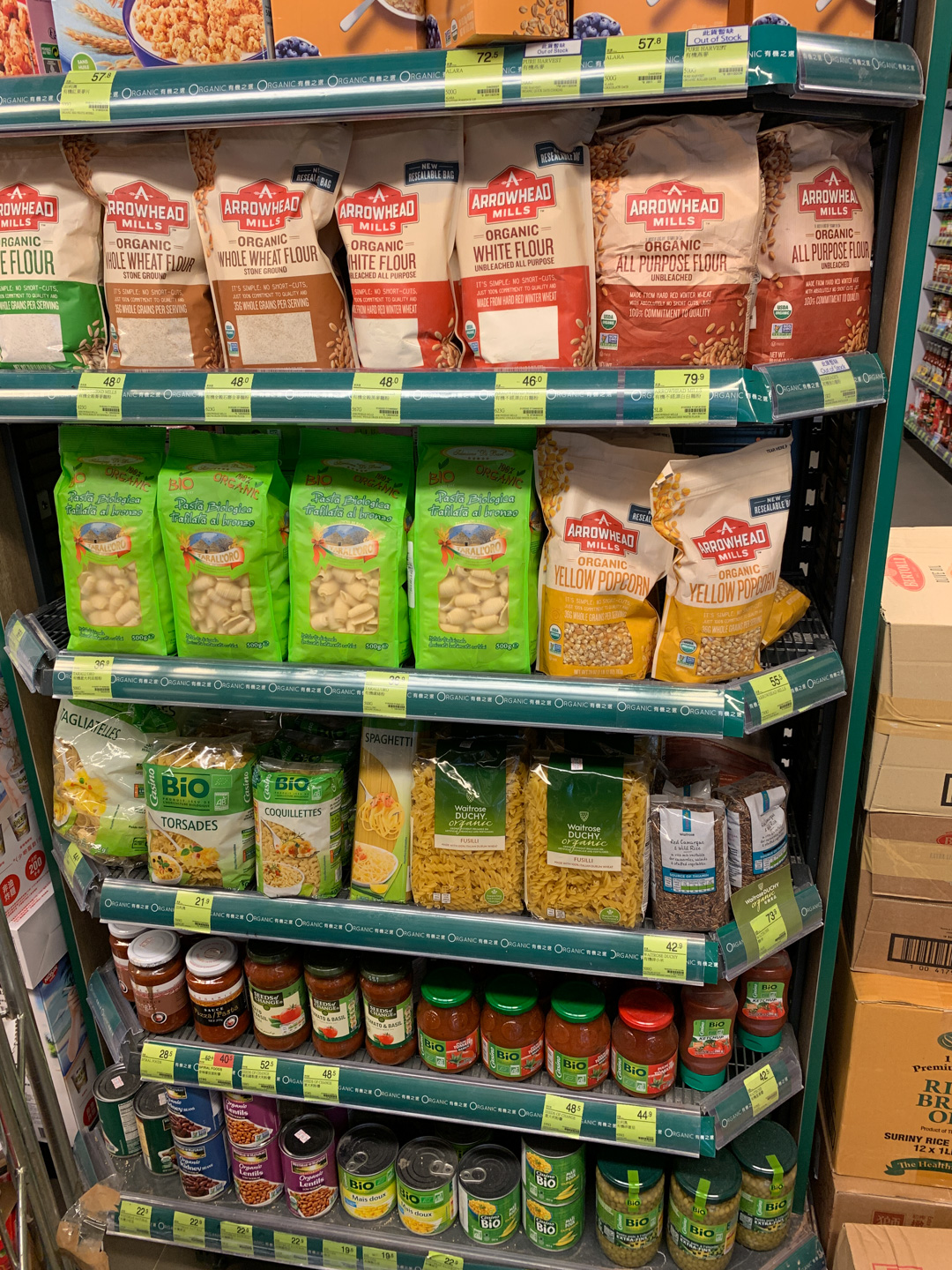 Vegan organic milks.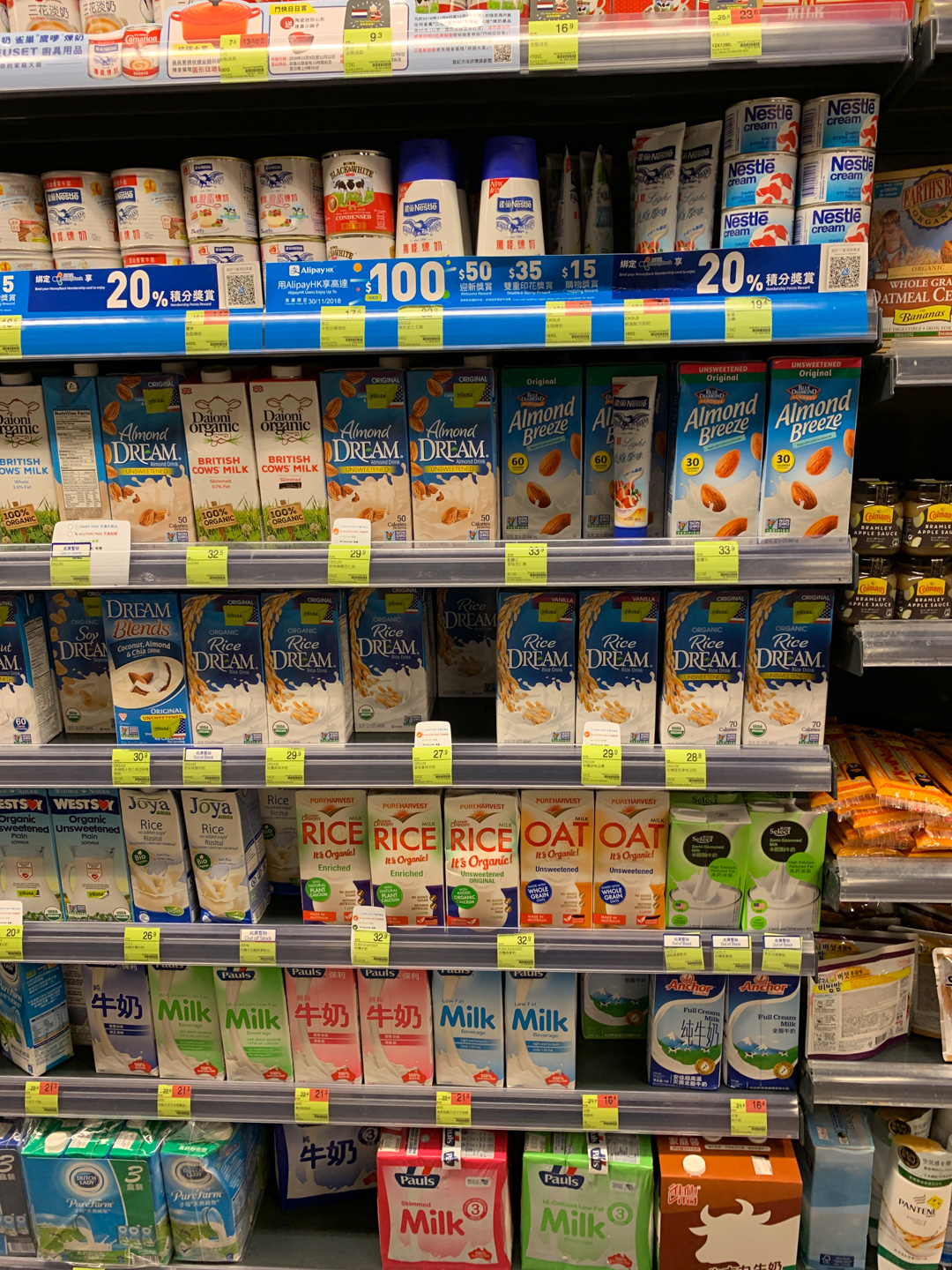 Organic apple juice.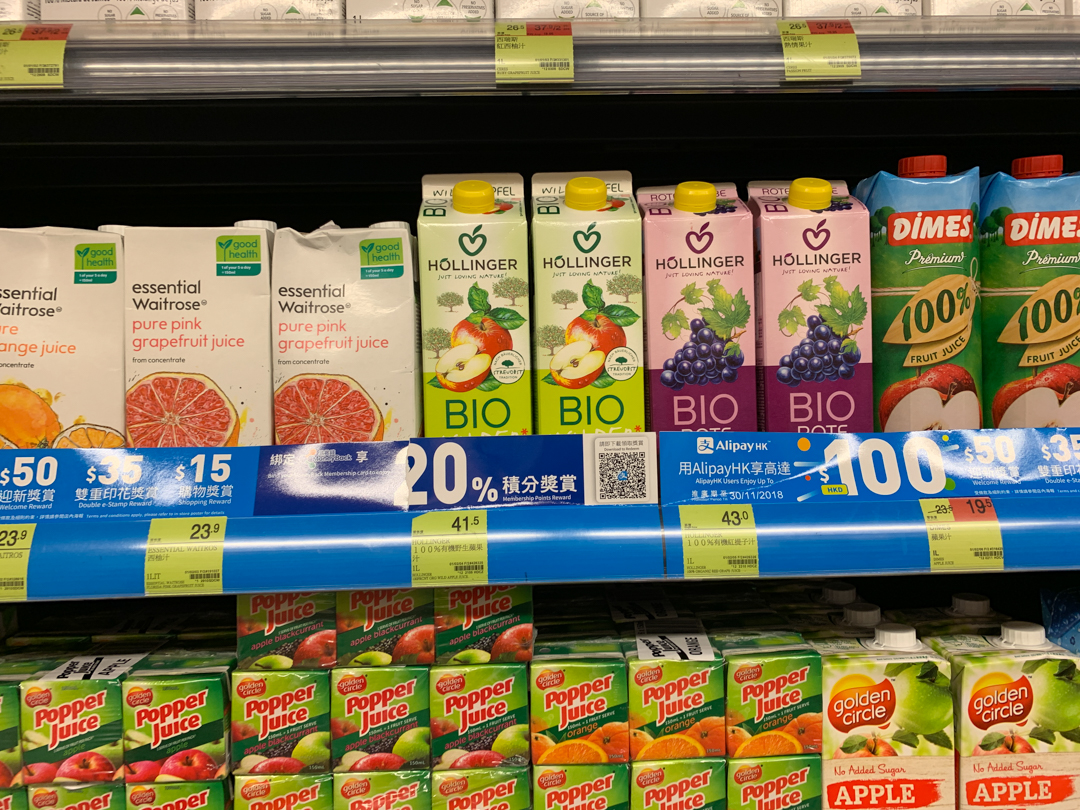 Dried organic berries.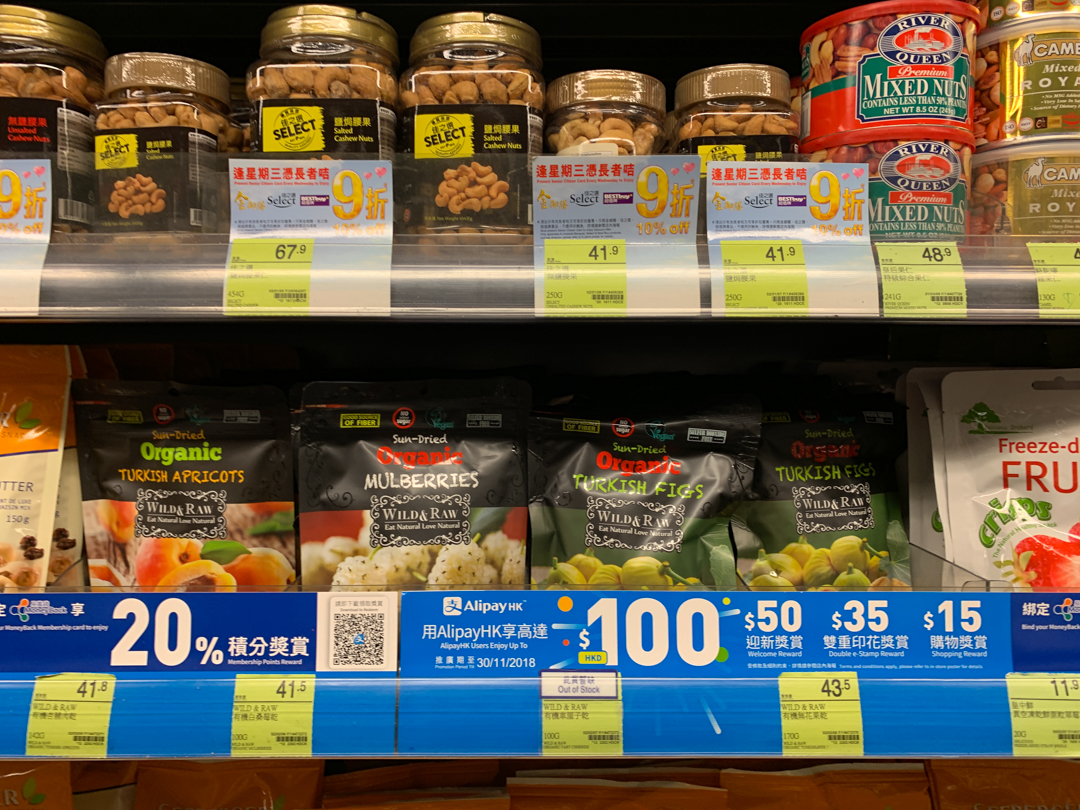 Another fusion that carries organic products Seymour Road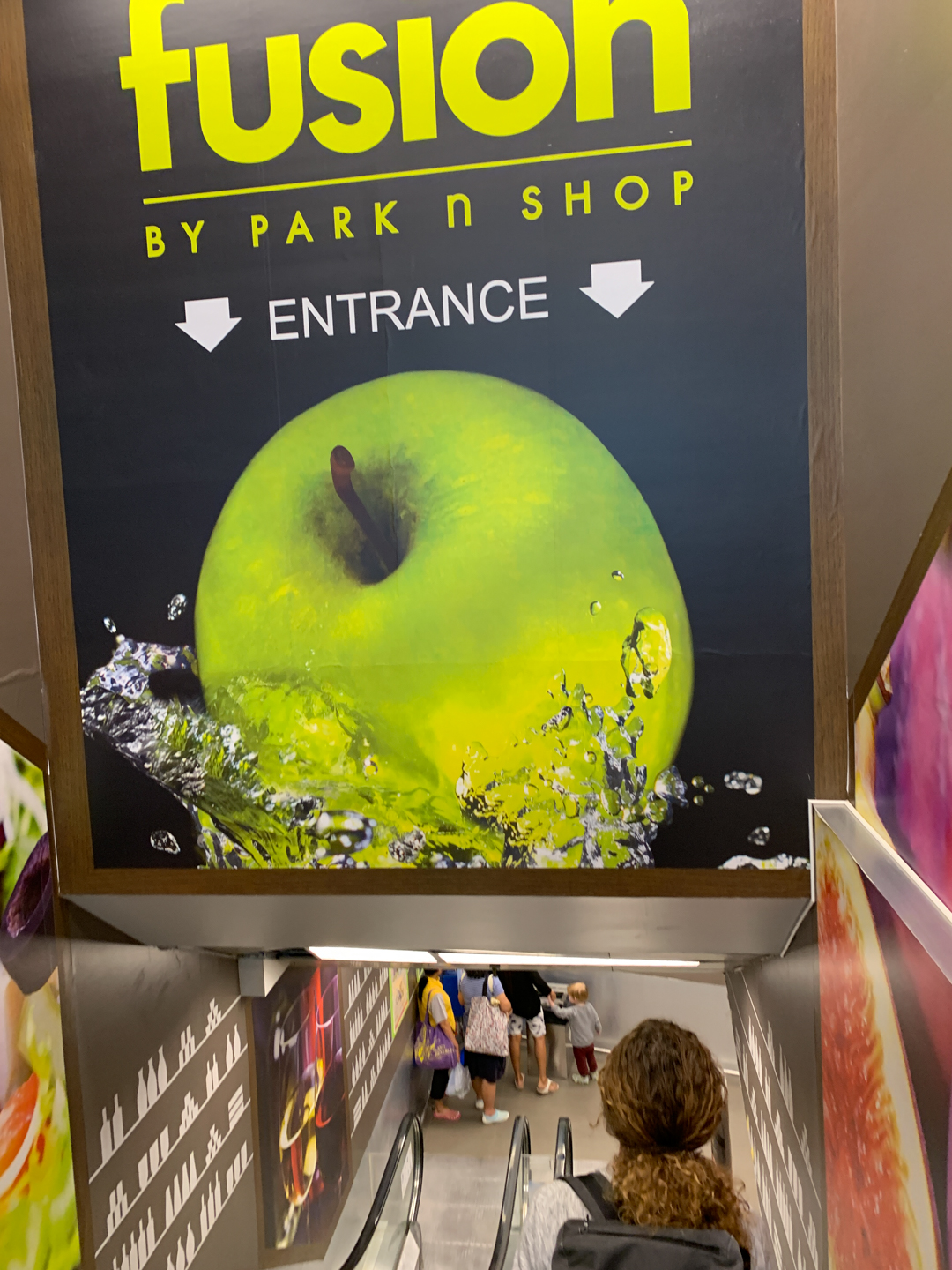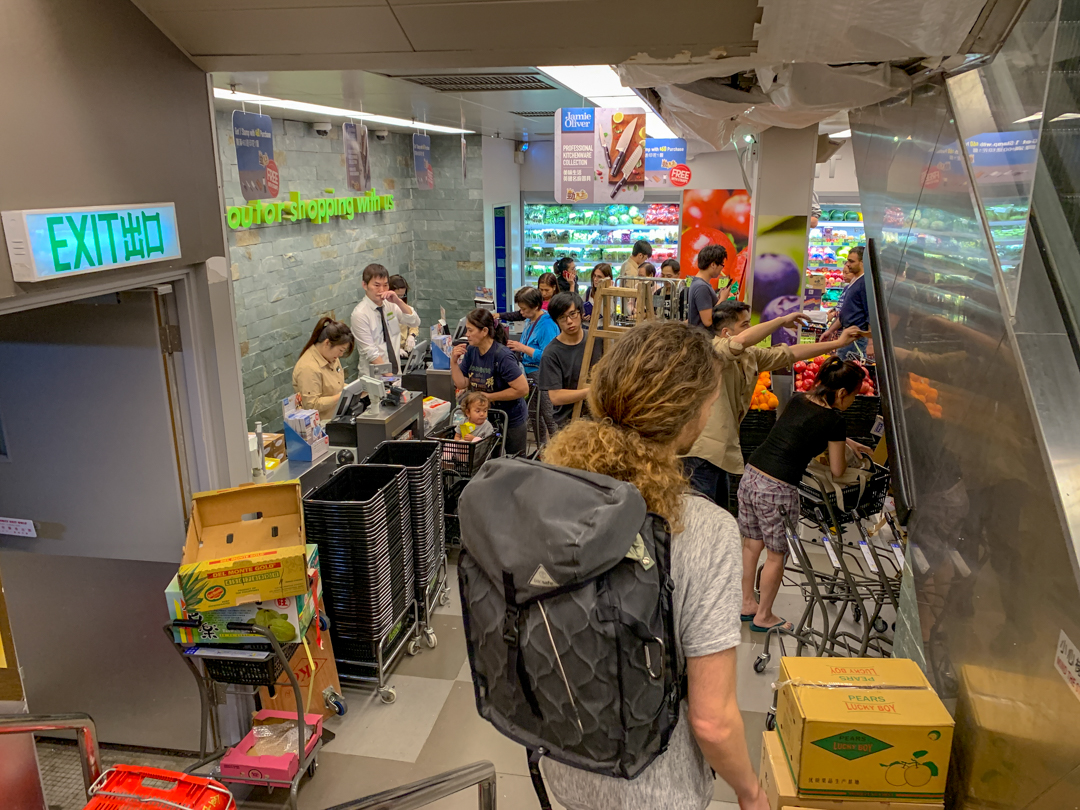 I don't really like this store, it's small and crapped, not a fun shopping experience.
What's in the fridge.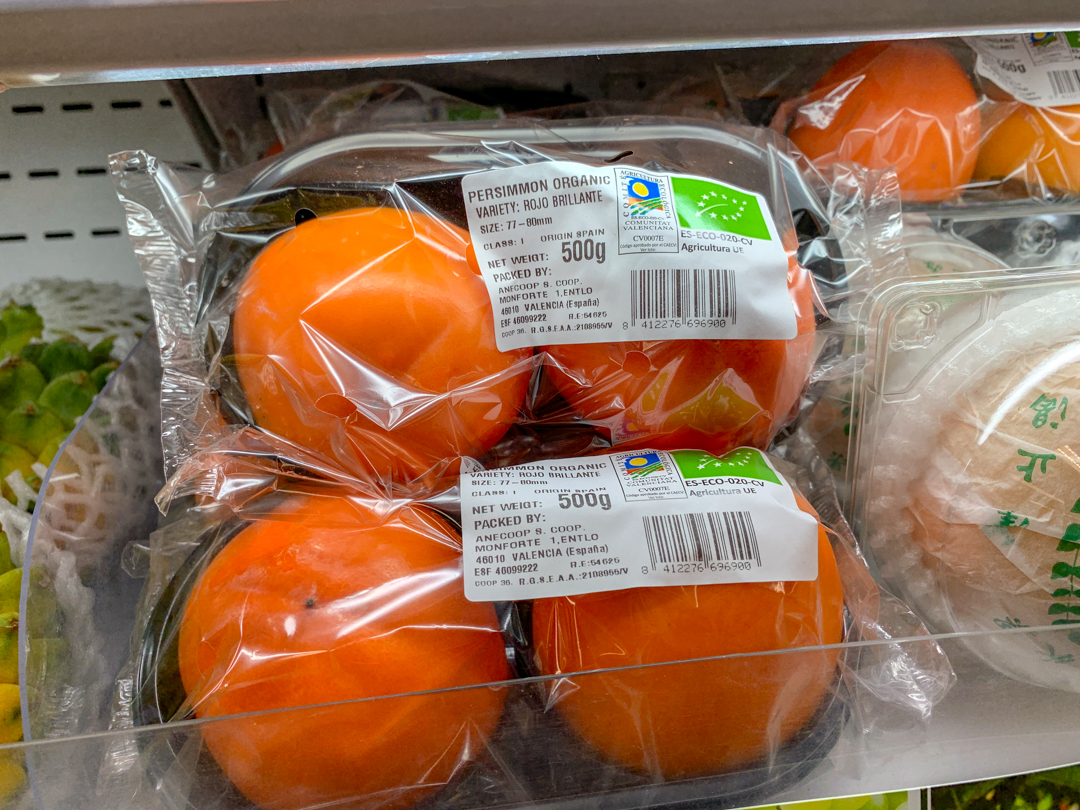 Organic persimmon.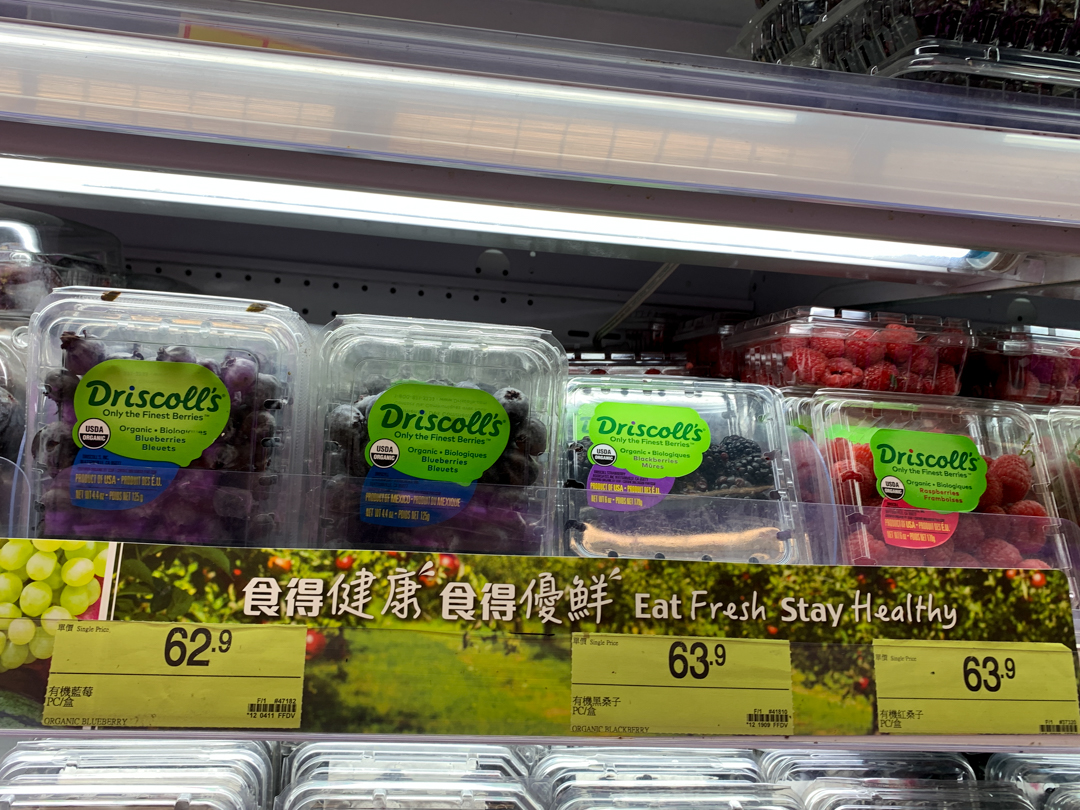 Organic berries.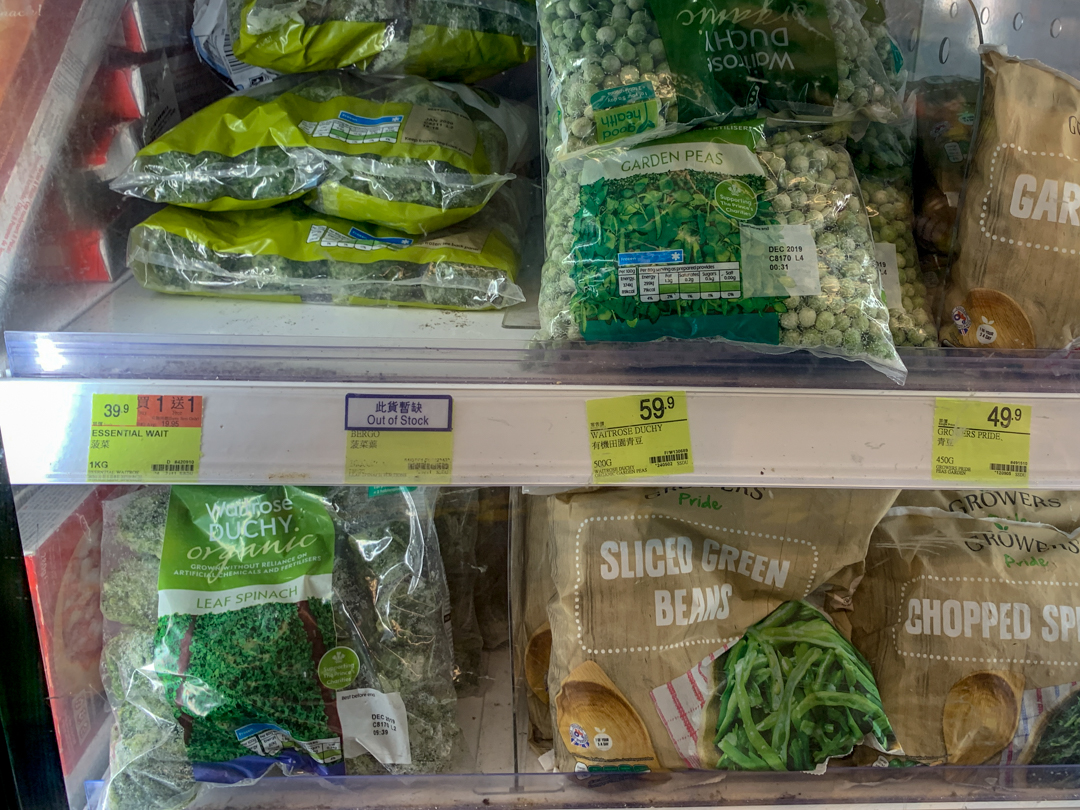 Organic frozen spinach.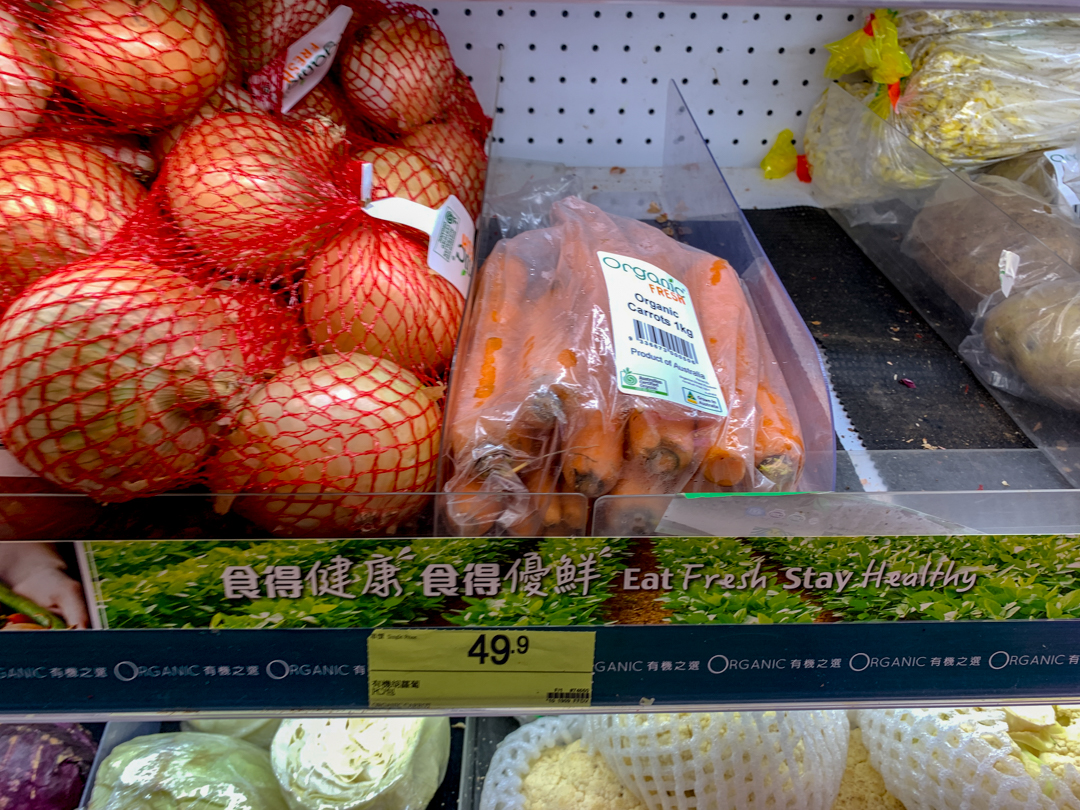 Organic carrots.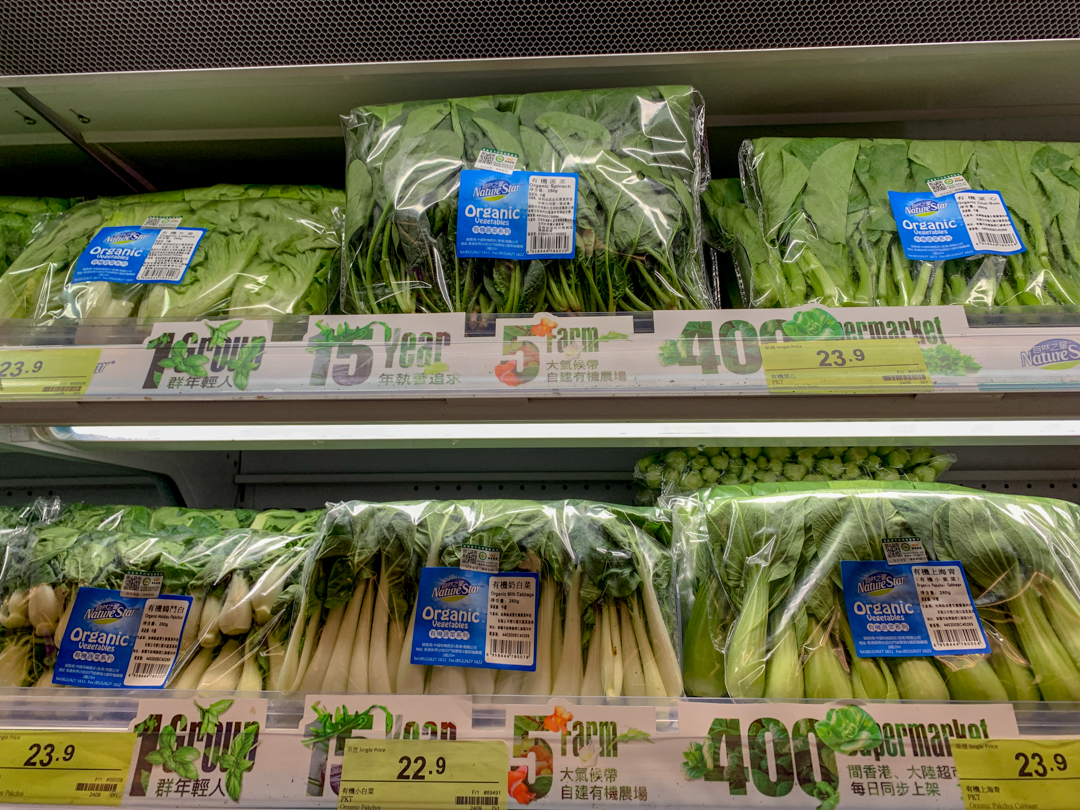 Organic greens.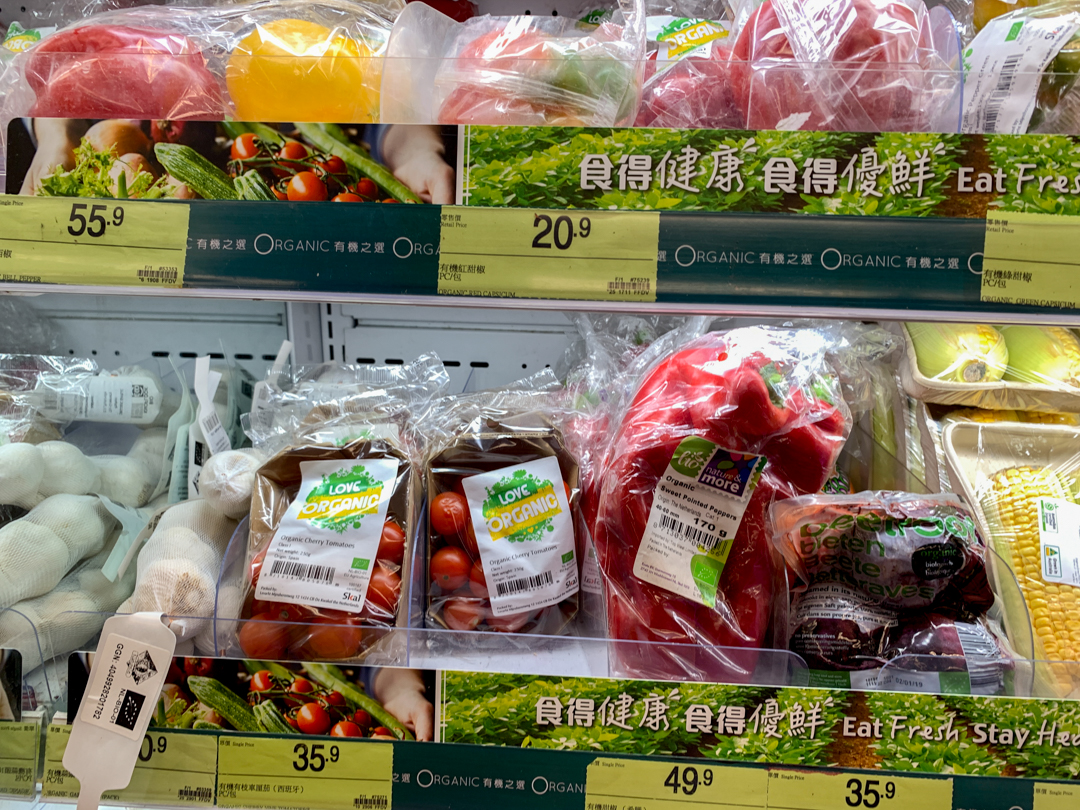 Organic red peppers.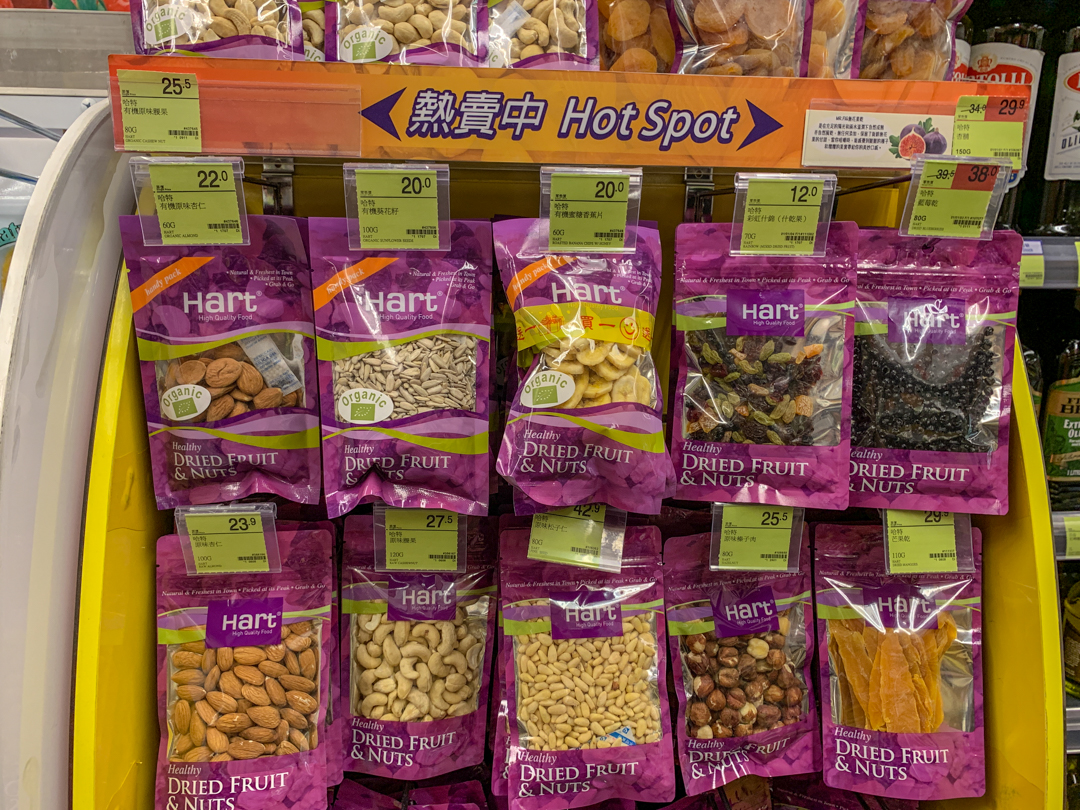 Organic nuts.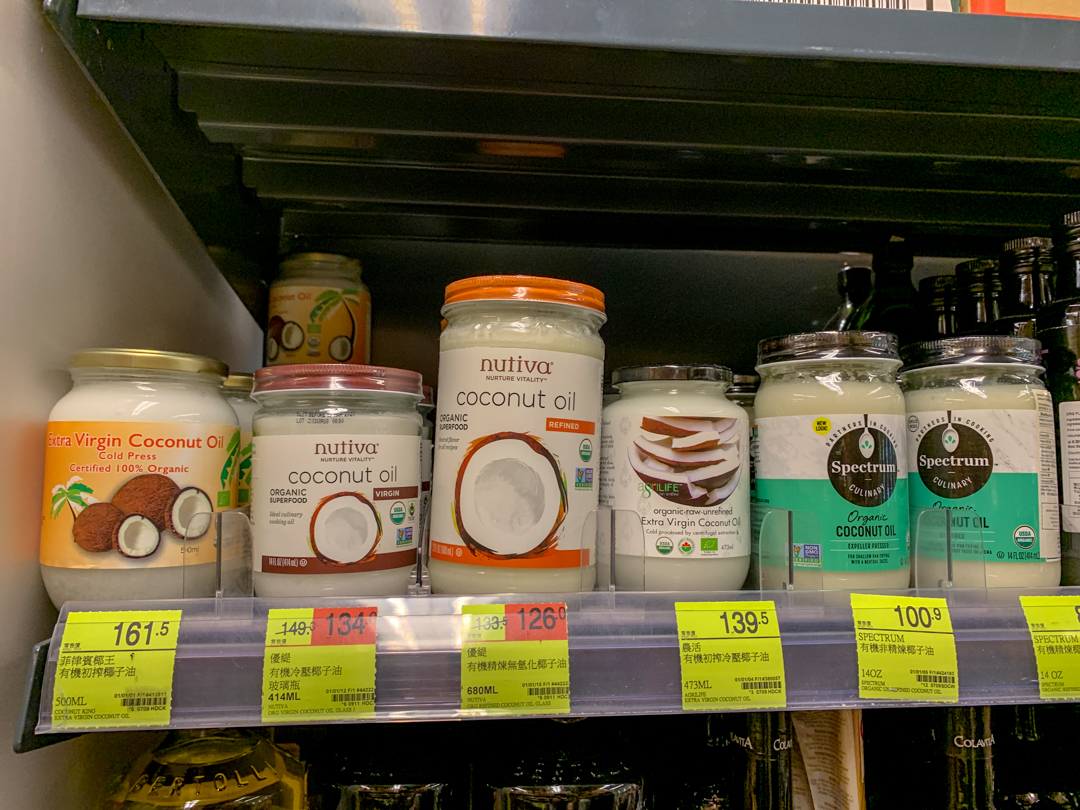 Organic coconut oil.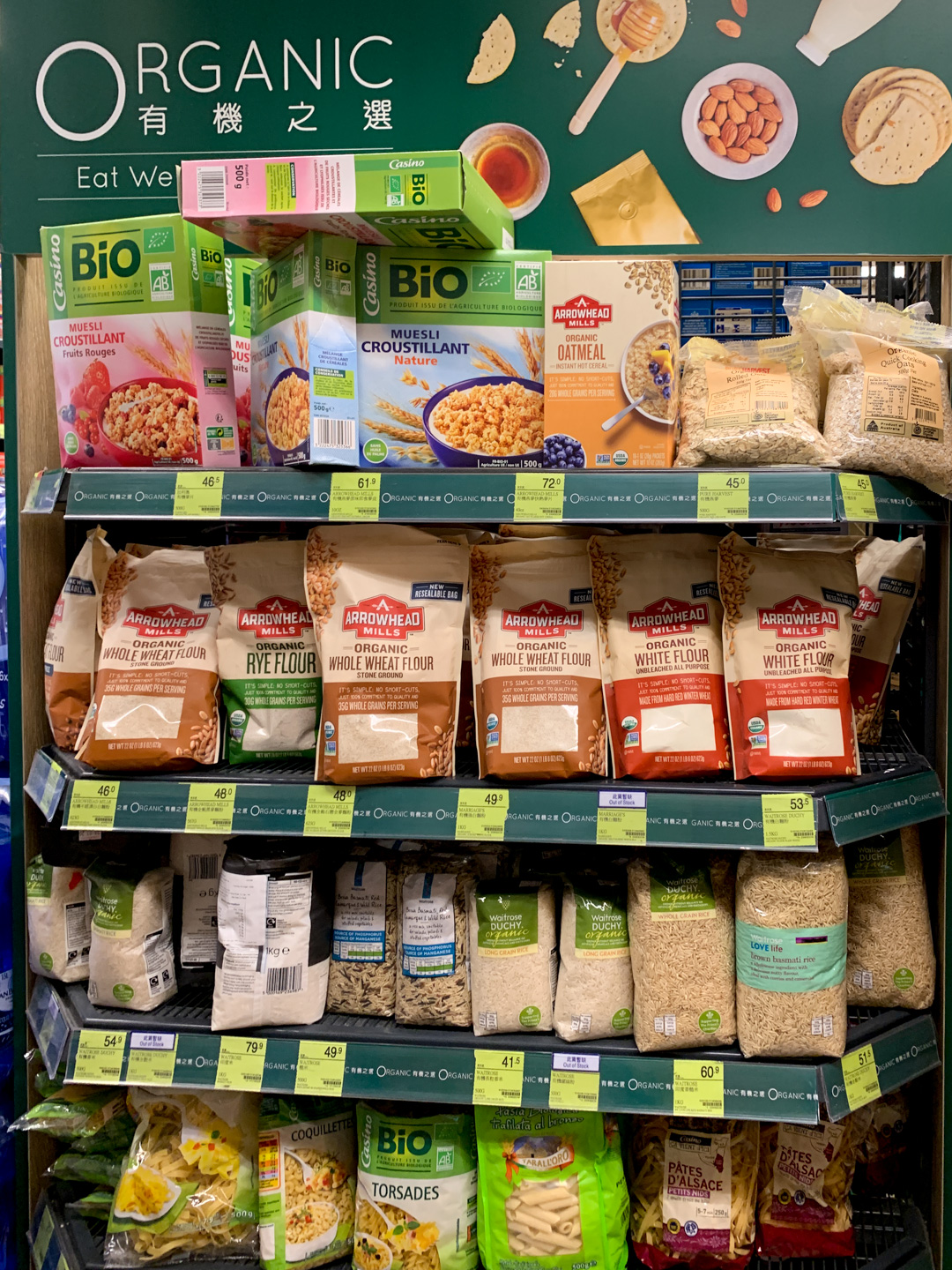 Organic flour.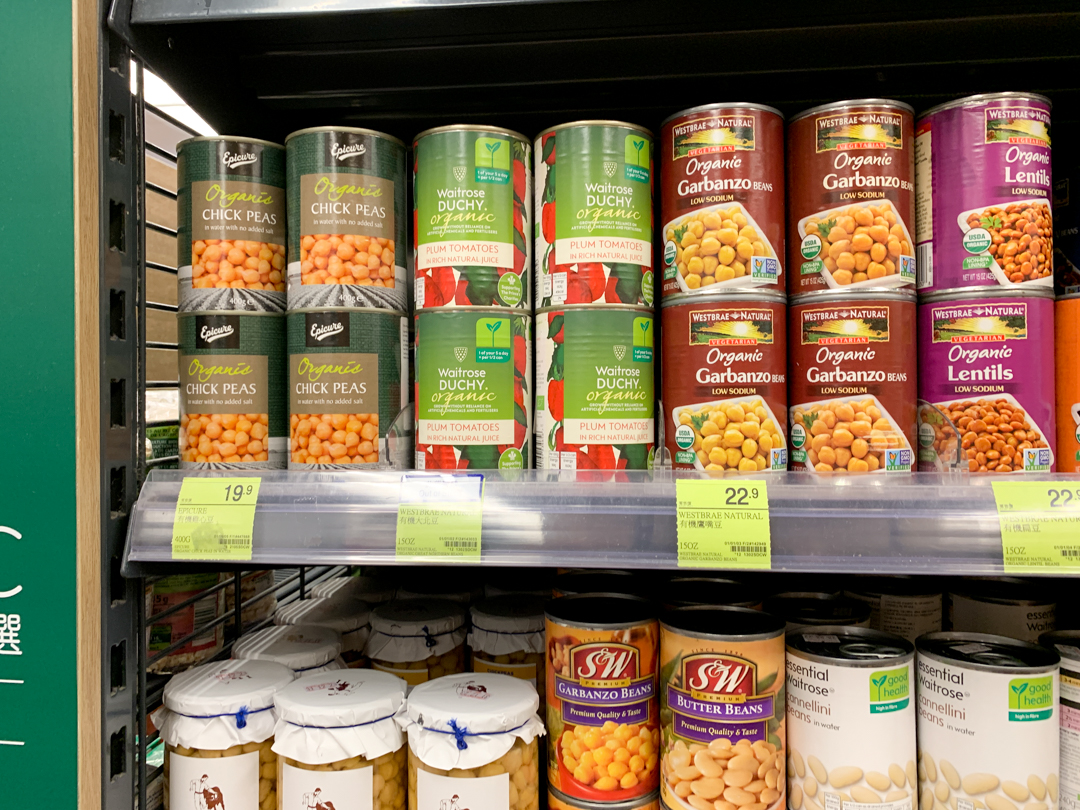 Organic beans and chickpeas.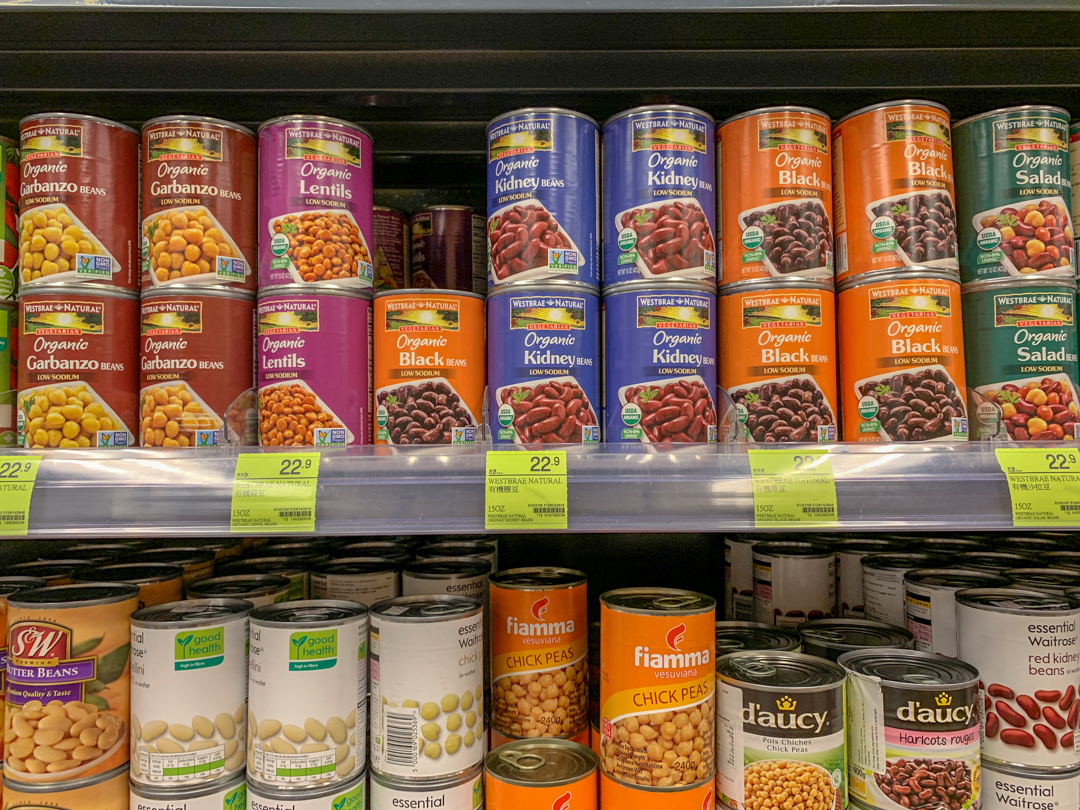 Organic beans.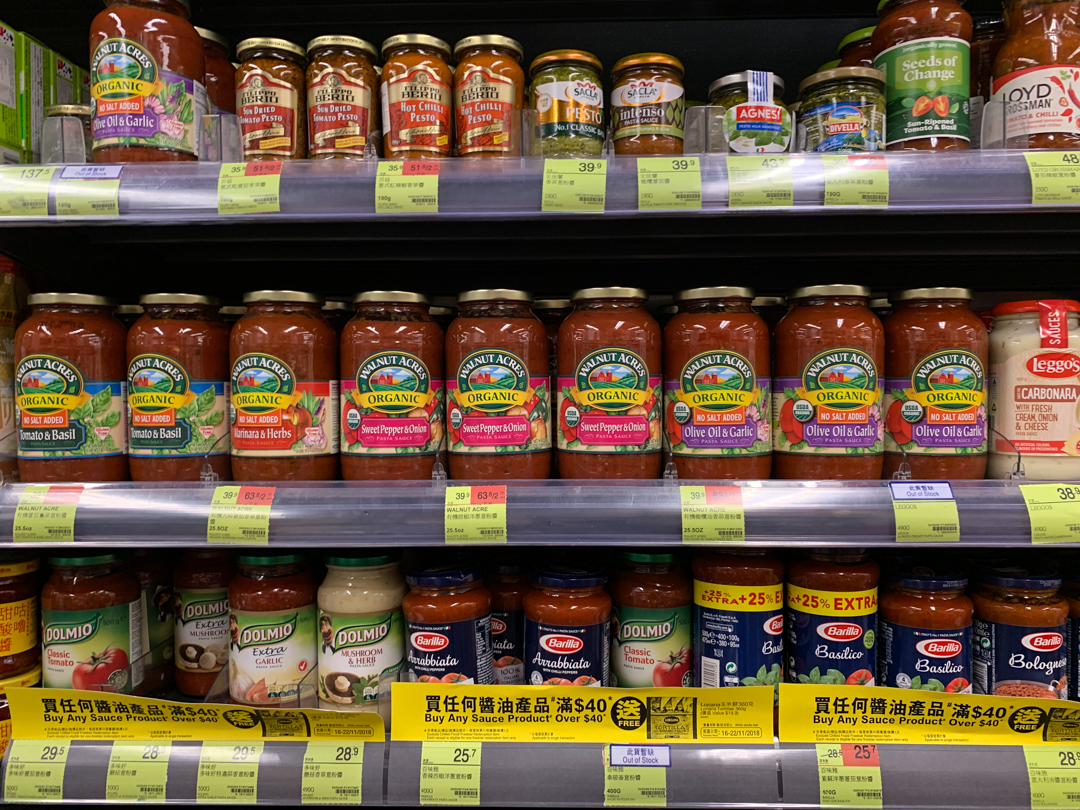 Organic tomato sauce.
Organic chips and apple juice.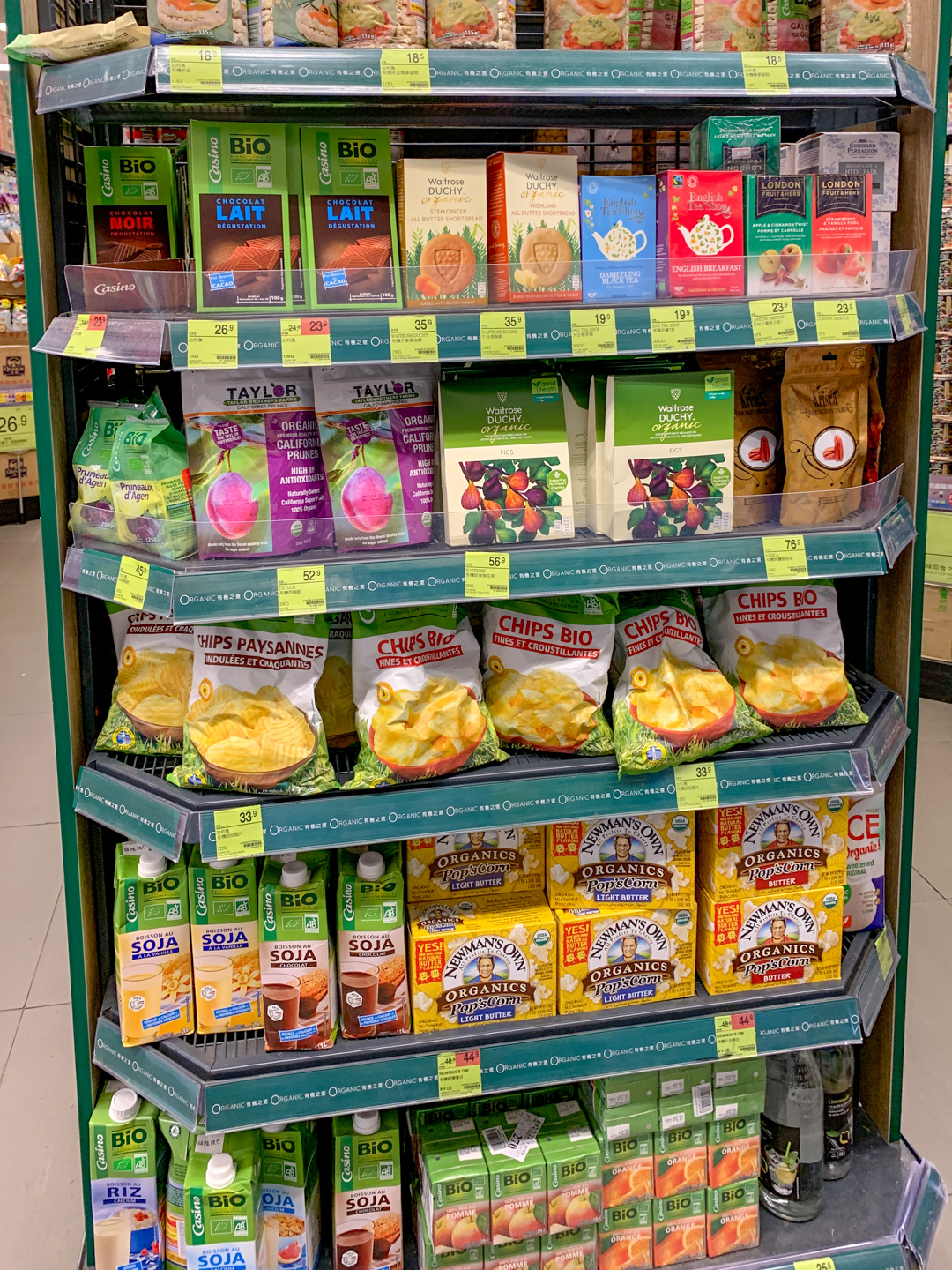 More natural cleaning supplies.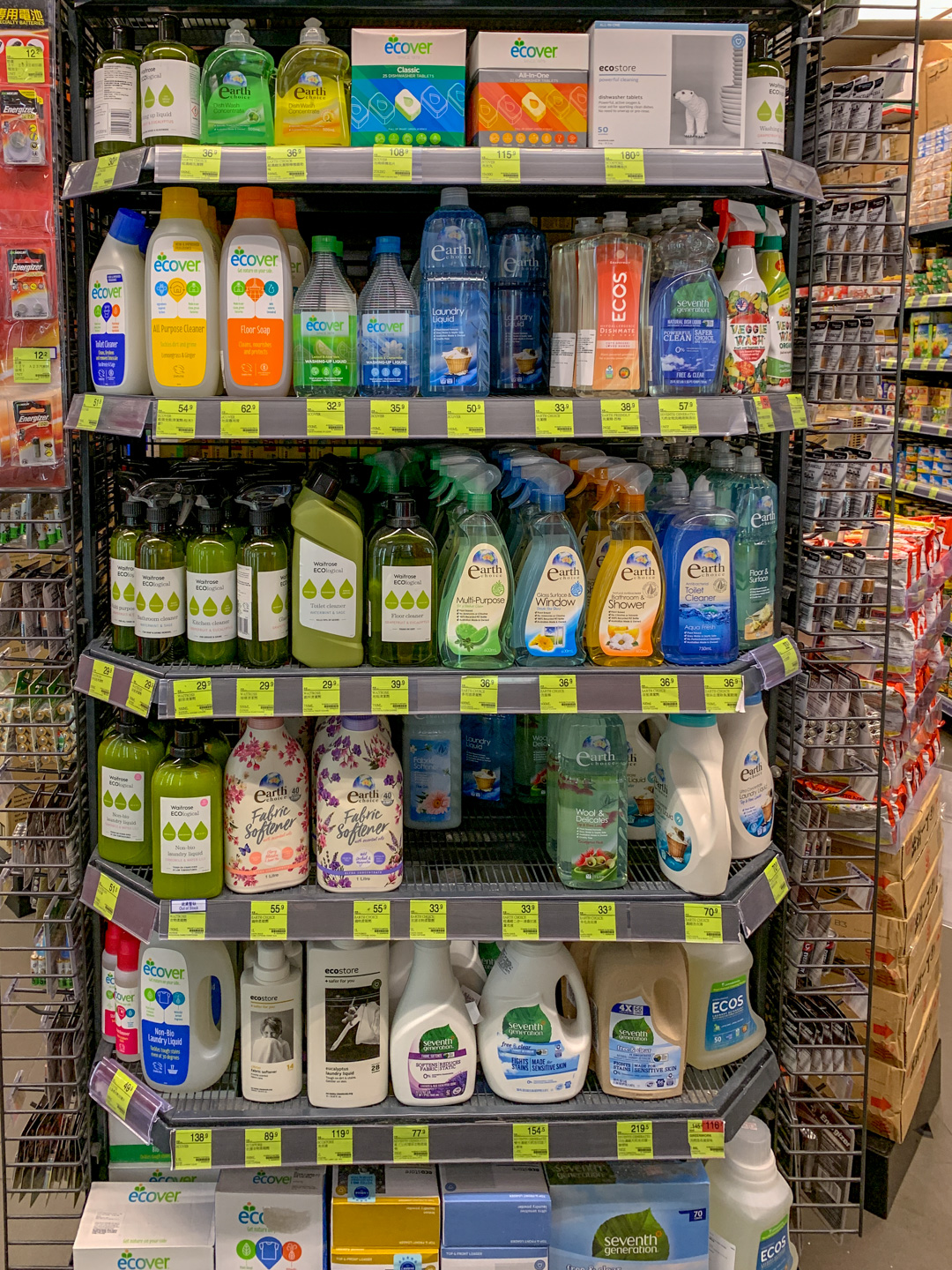 This last one in Central had persimmon and grapefruit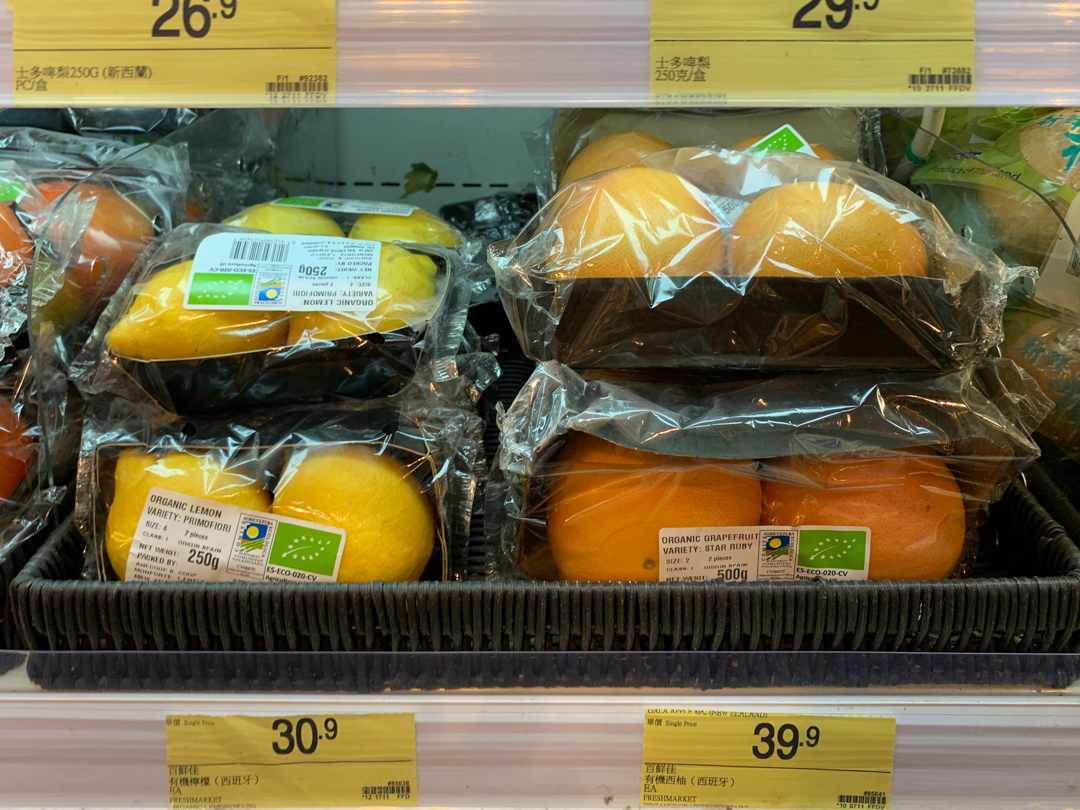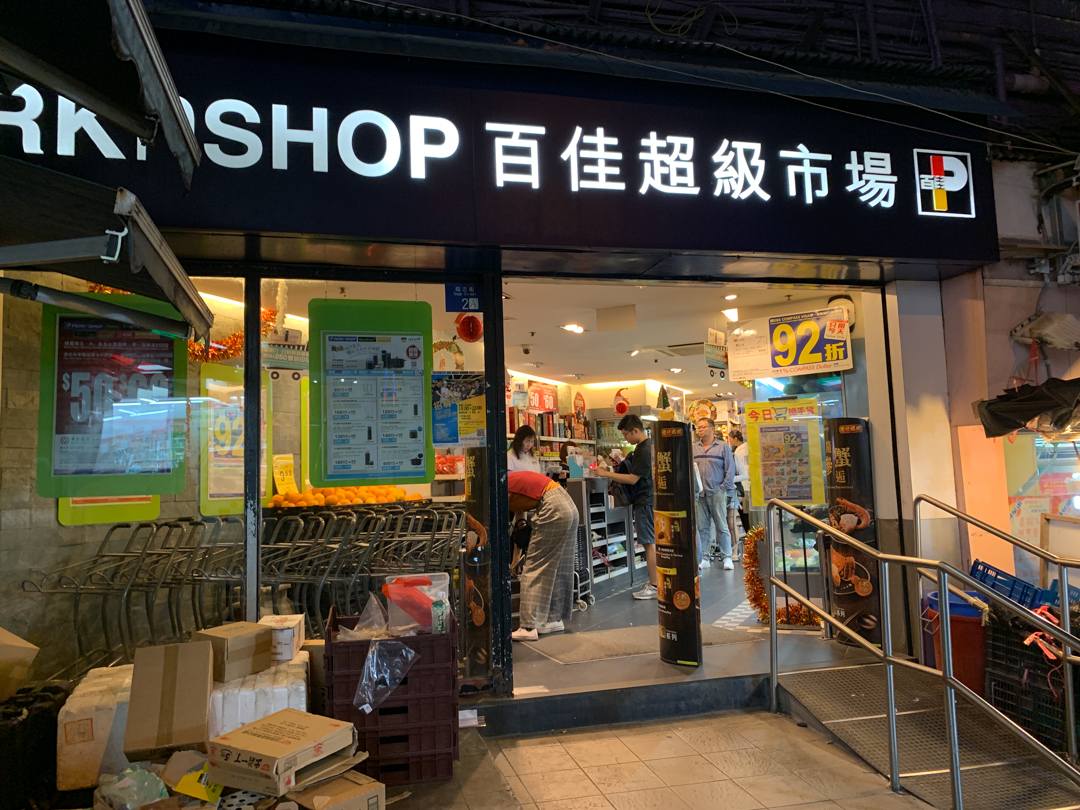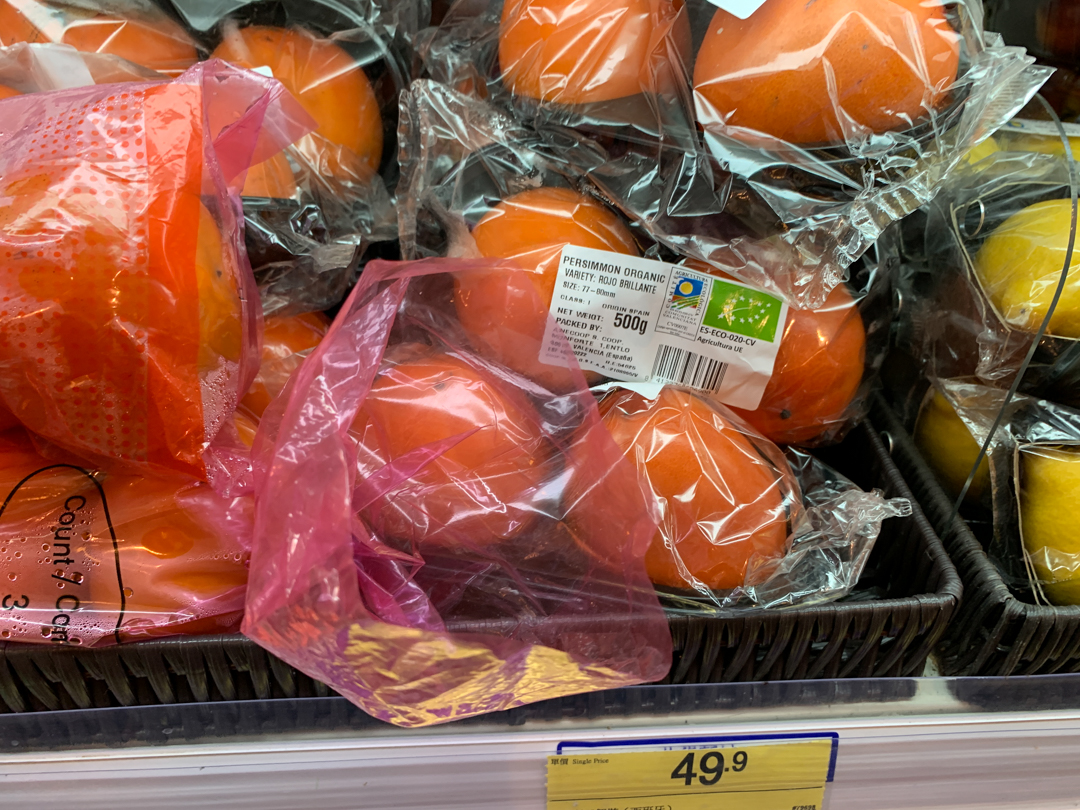 Found another Store from the park ans shop brand: International