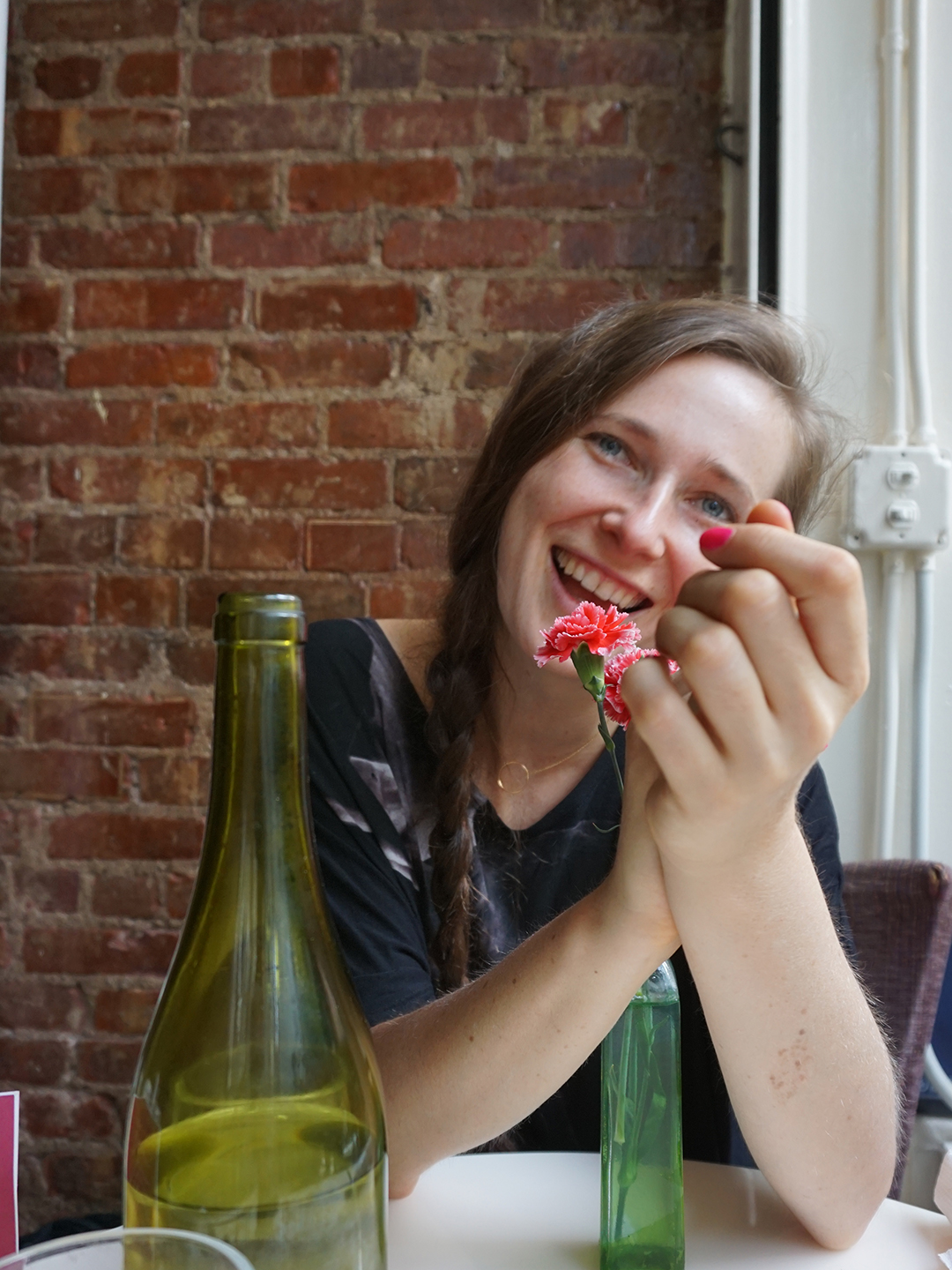 Anniversary lunch
It's our one year anniversary. We got married exactly one year before in Berlin and went out for a raw vegan dinner. It should become a tradition, so we thought. We've been to Pure Food and Wine and we have couple more restaurants to try. Rackin'Raw is the next on the list.
What we had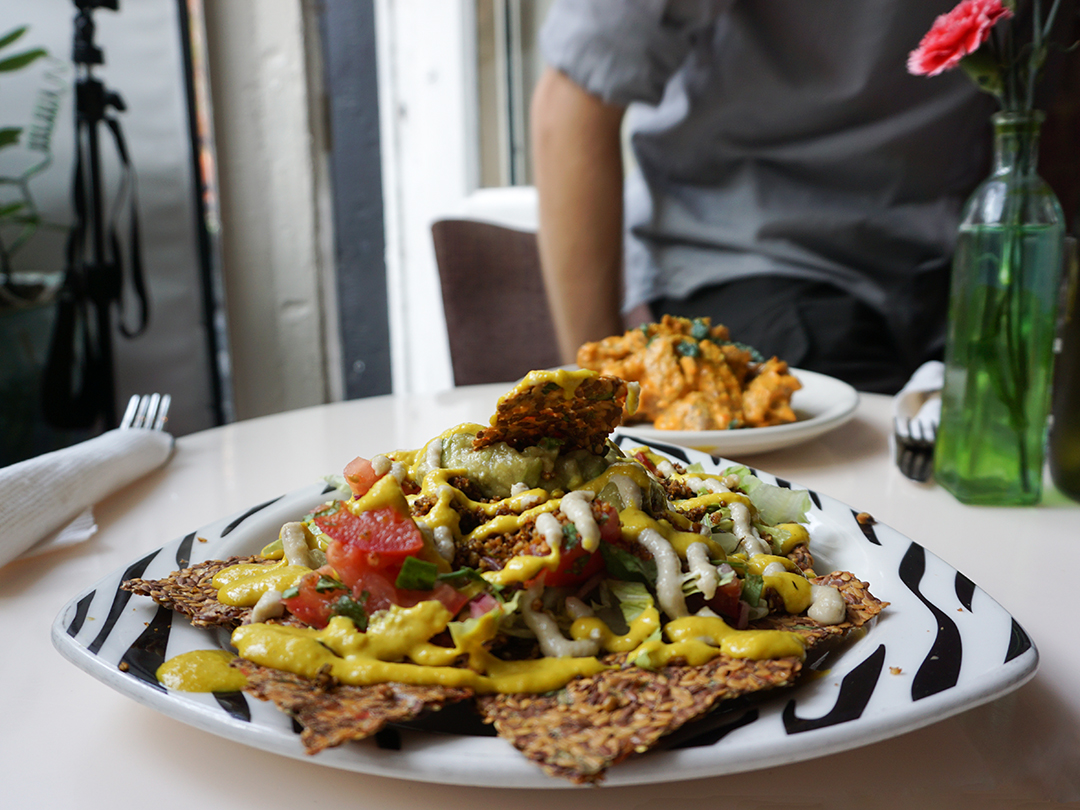 FULLY LOADED NACHOS
Seasoned flax chips fully loaded with seed meat, sour cream, nacho cheese and guacamole, good for two people.
Everything about this dish ($14) was perfect. The guacamole, the other sauces, the meat. It was definetely a portion for 2 people. Great taste & value! The zebra plate the nachos were served on was just ugly, it hurt my eyes.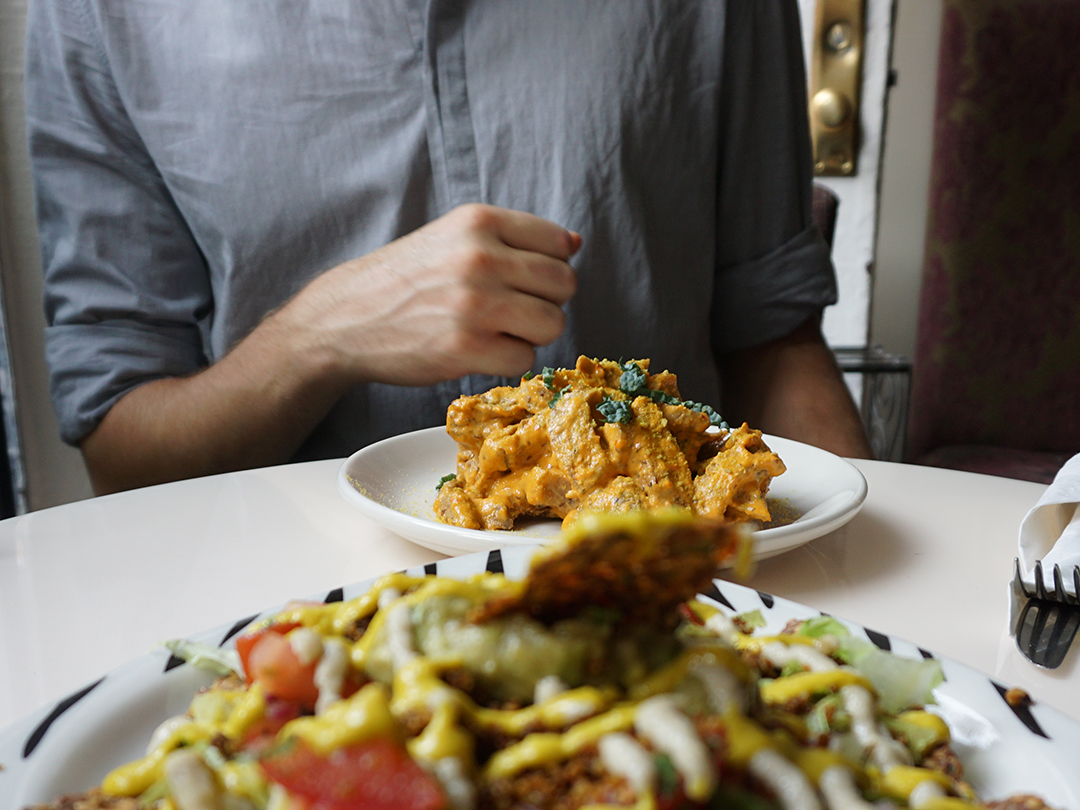 EGGPLANT AJI
Breaded eggplant tossed in a creamy yellow pepper aji sauce – Spicy.
This might be one of the best raw dishes ($9) made out of an eggplant. The aji sauce tasted great. I can't really tell what the chef has done to the eggplant, but he transformed it into some kine of meat. Amazing! My husband found it too spicy, but I loved the spiciness of it. It deserves to cost more than it does. It might e an easy to make dish but still, very great value.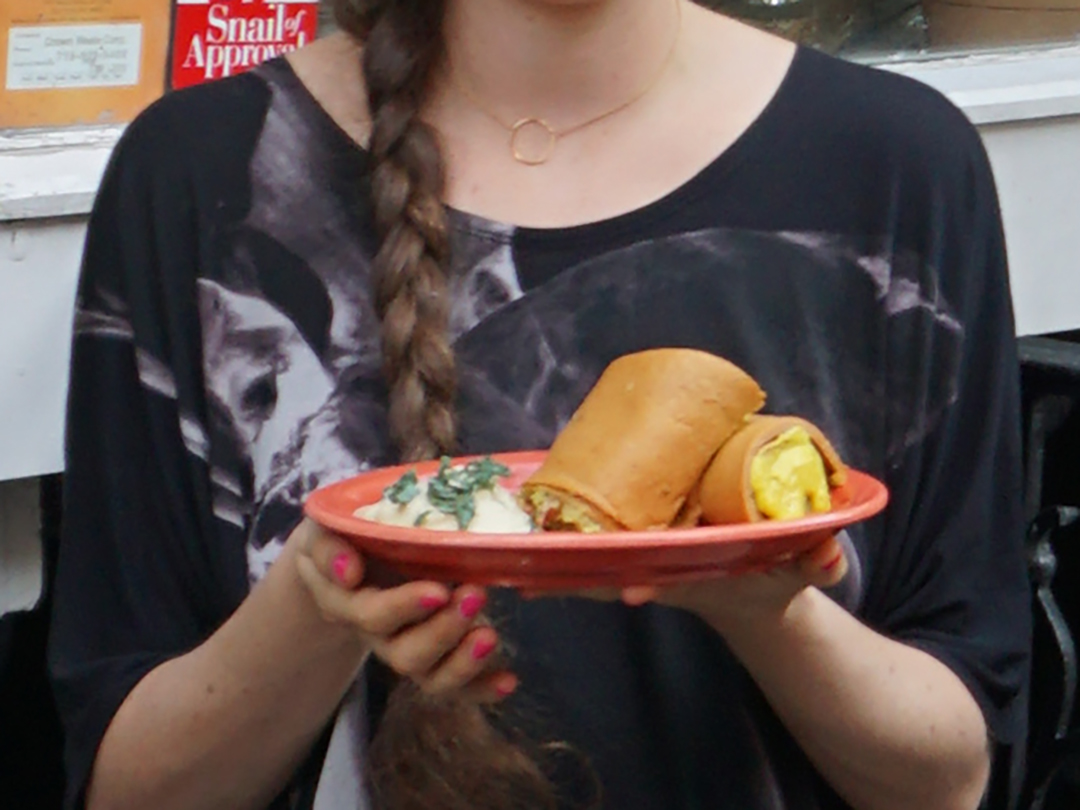 CHEEZY BURRITO
Mixed greens, salsa, guacamole, seed meat, sour cream, nacho cheese wrapped in a sundried tomato wrap served with Cajun Jicama Fries or Chips.
The burrito was delicious. More of the yummy dressings and meat we had on the nachos.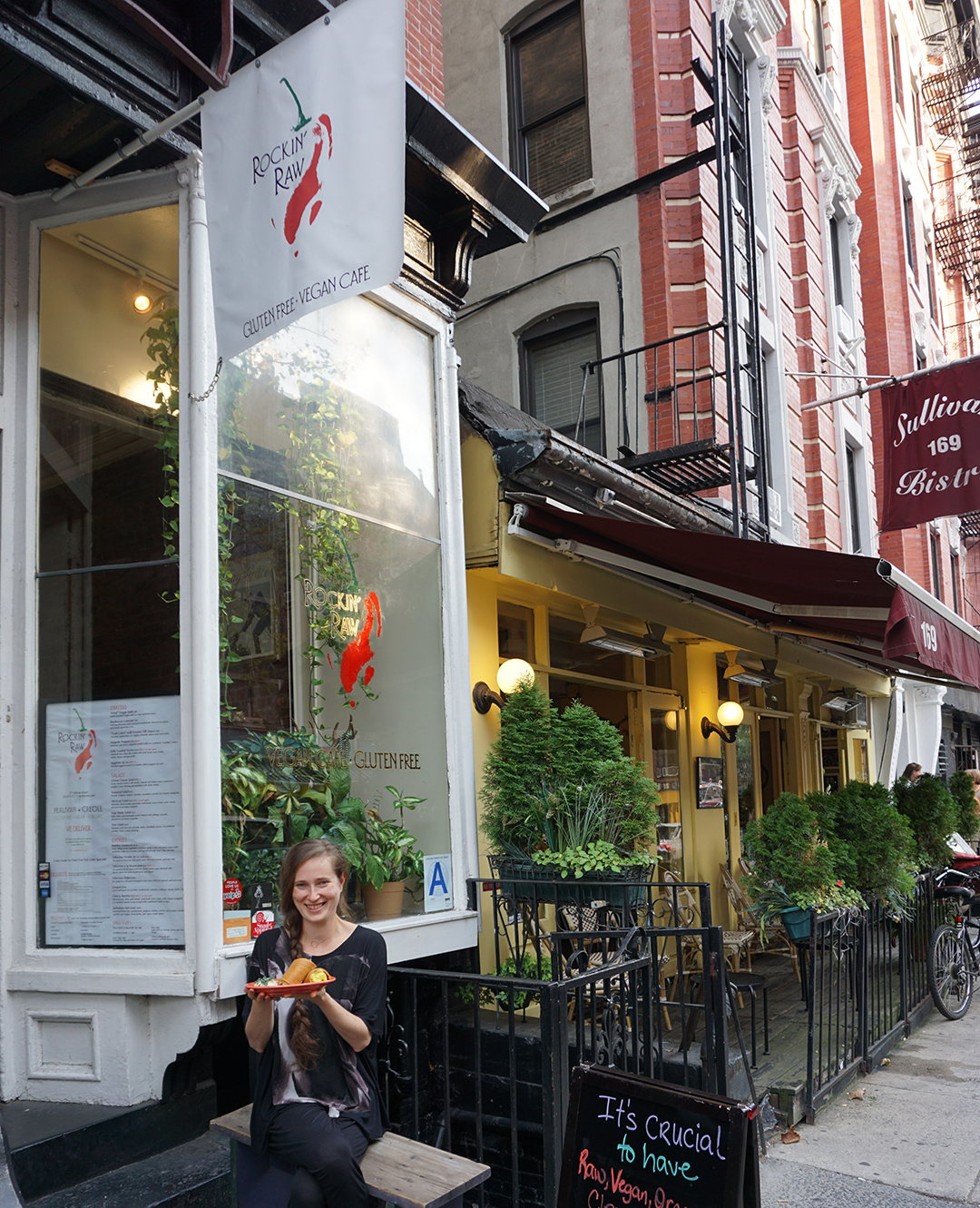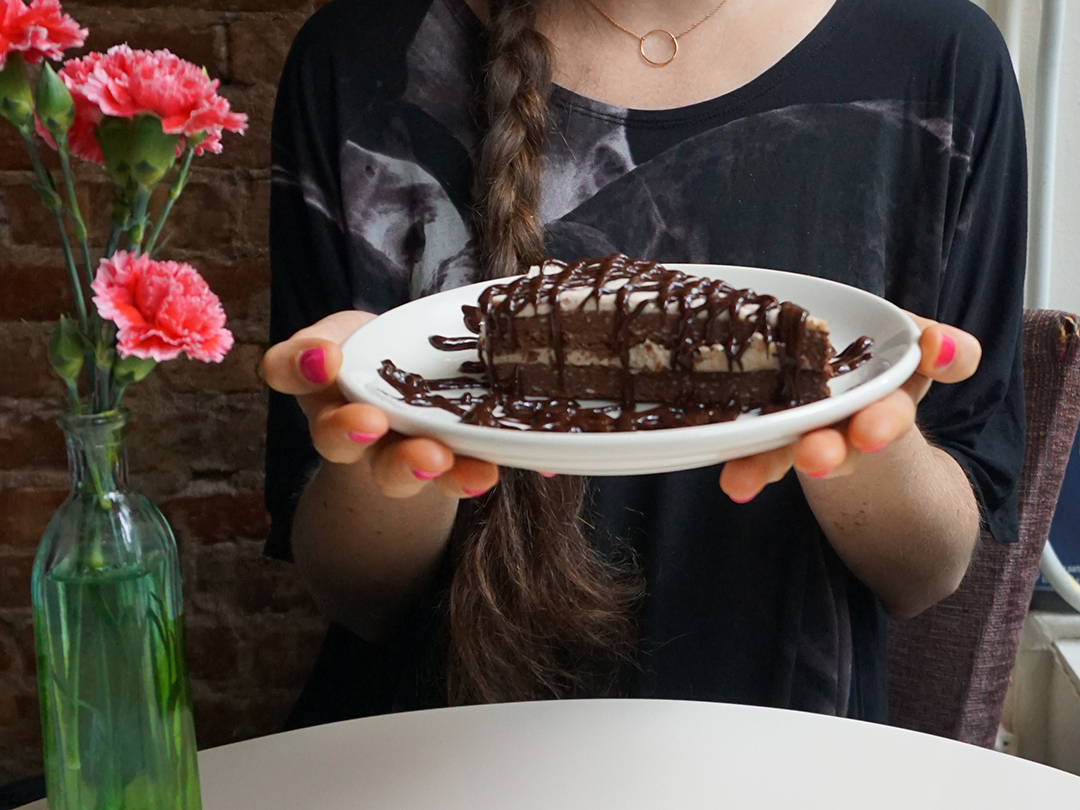 Chocolate Cake with Vanilla Frosting
I've read so many great review on the dessert here and my husband really liked the cake we ordered. I really hated this cake. It was oat and flax based and contained for my taste too much coconut, it was heavy and tasted like dried mud with vanilla. I wish I could have tried 5 small size desserts instead, I'm sure I would have liked other desserts better than this cake.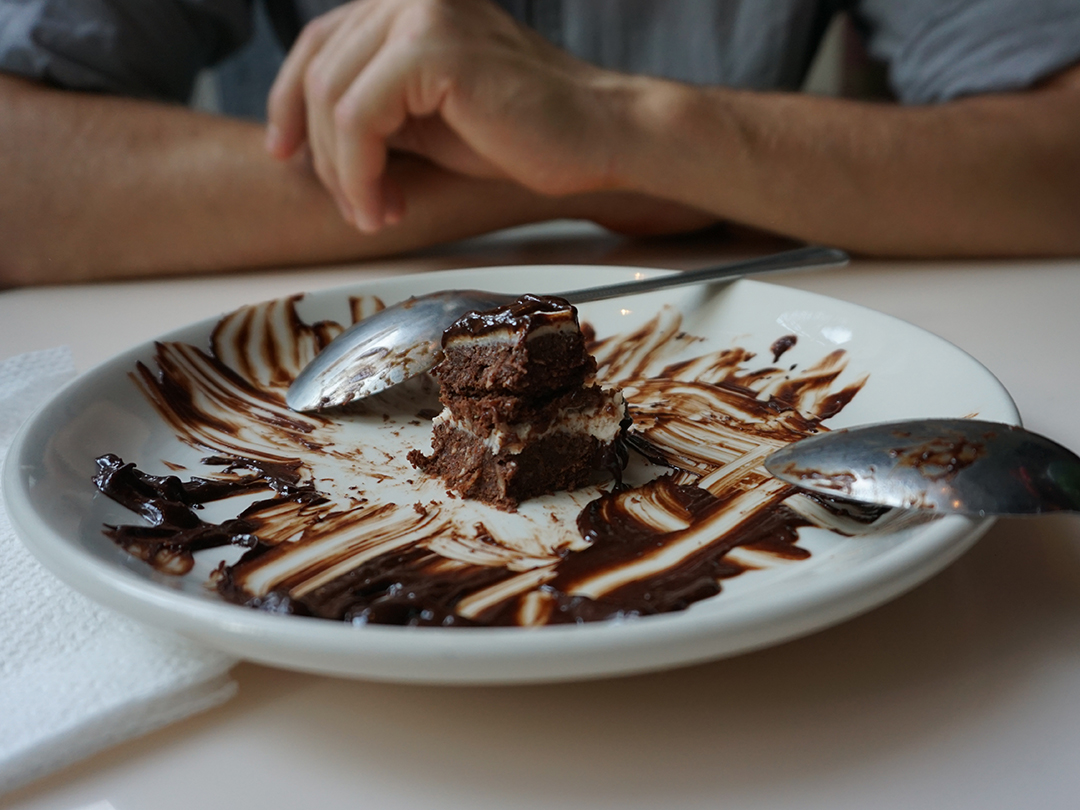 Tips
Bring friends and share the food. Try many things. The servings are pretty lange so you can share everything with 4-5 friends easily. Swapping and sampling is fun.