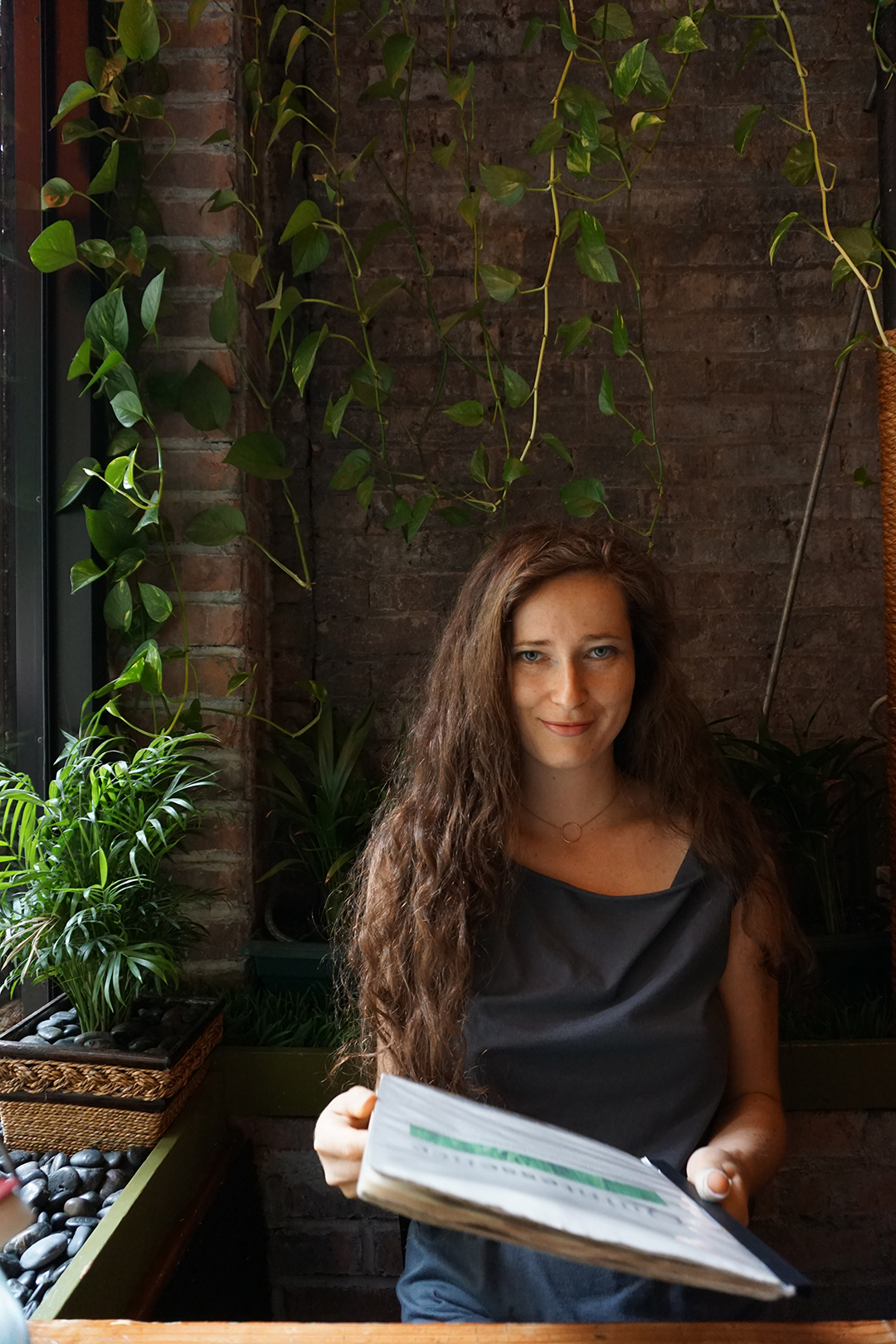 Quite brunch in NYC
We usually work at home on Sundays, but today we decided to eat out. I was not in the mood of meeting new people of being in a crowded place, so I was pleasantly surprised that Quintessence was not too busy. We got a great table by the window so our little camera had a chance to take a decent picture of the delicious food. First thing, we got a green juice sample and a raw soup sample. The green juice was delicious, but I was in the mood for some solid food. The soup tasted slightly bitter and was olive oil based, I'm not a fan of oily soups though.
What we had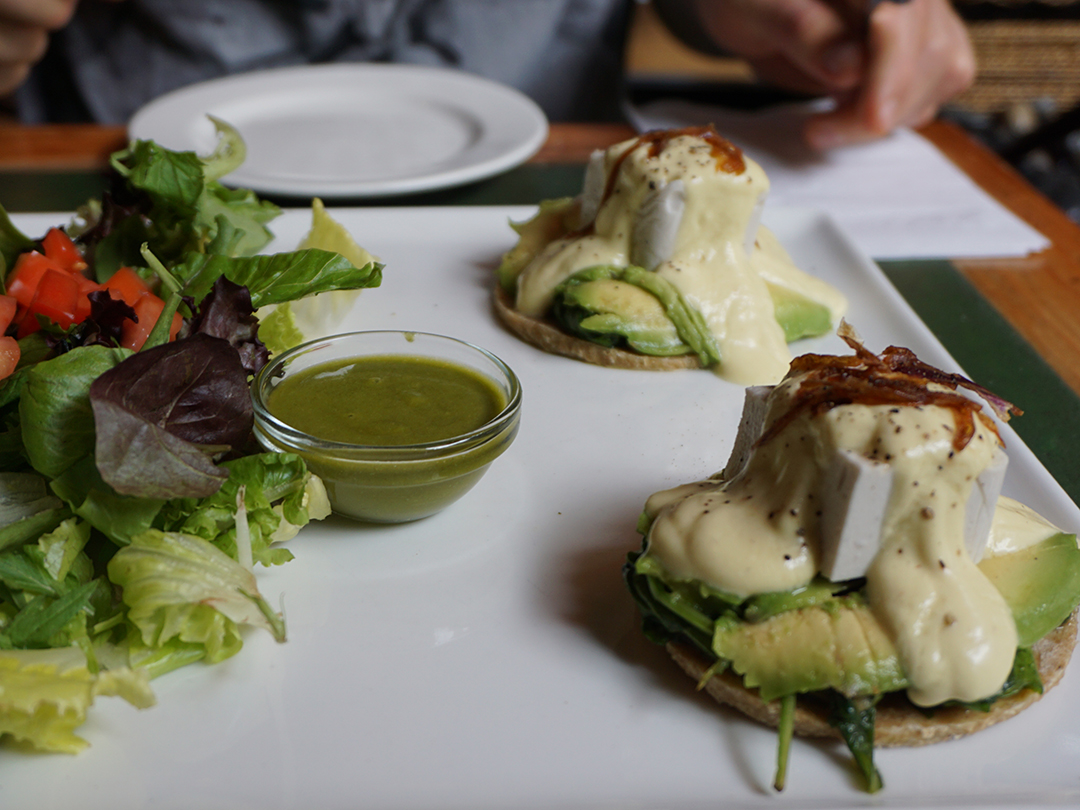 Fofu Florentine
Sprouted Kamut Bread, Marinated Spinach, Avocado, Fofu, Hollandaise Sauce, Caramelized Onions, and Black Pepper.
I assumed that fotu is kind of raw tofu. But it was soft, very soft. Plain and wobbly. It didn't taste bad, it didn't taste like anything at all. It's Brunch time, let's forget the tofu and focus on what's on my plate, this fofu dish could although be the perfect breakfast egg, it's got the texture of an egg white for sure. And with the delicious Hollandaise sauce and creamy avocado, the breakfast egg is complete.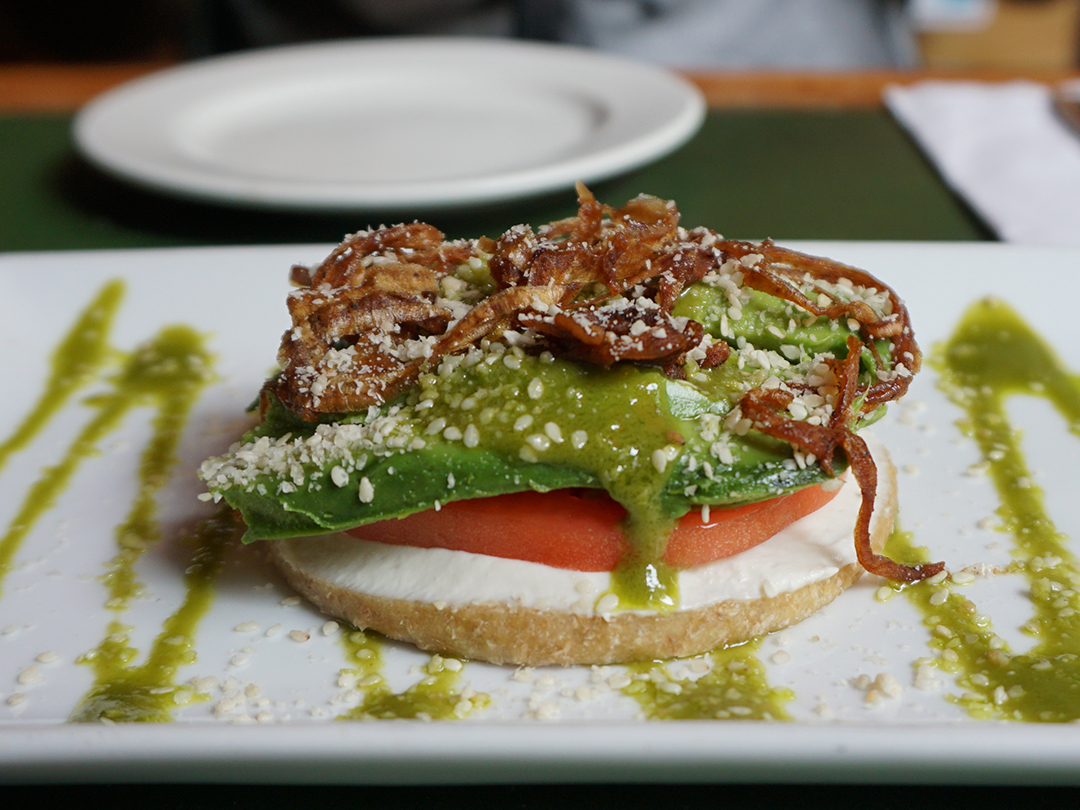 Avocado Florentine
Avocado, Tomato, Sprouted Kamut Bread, Hollandaise Sauce, Caramelized Onions, and Black Pepper.
More of the delicious Hollandaise. And avocado. Delicious.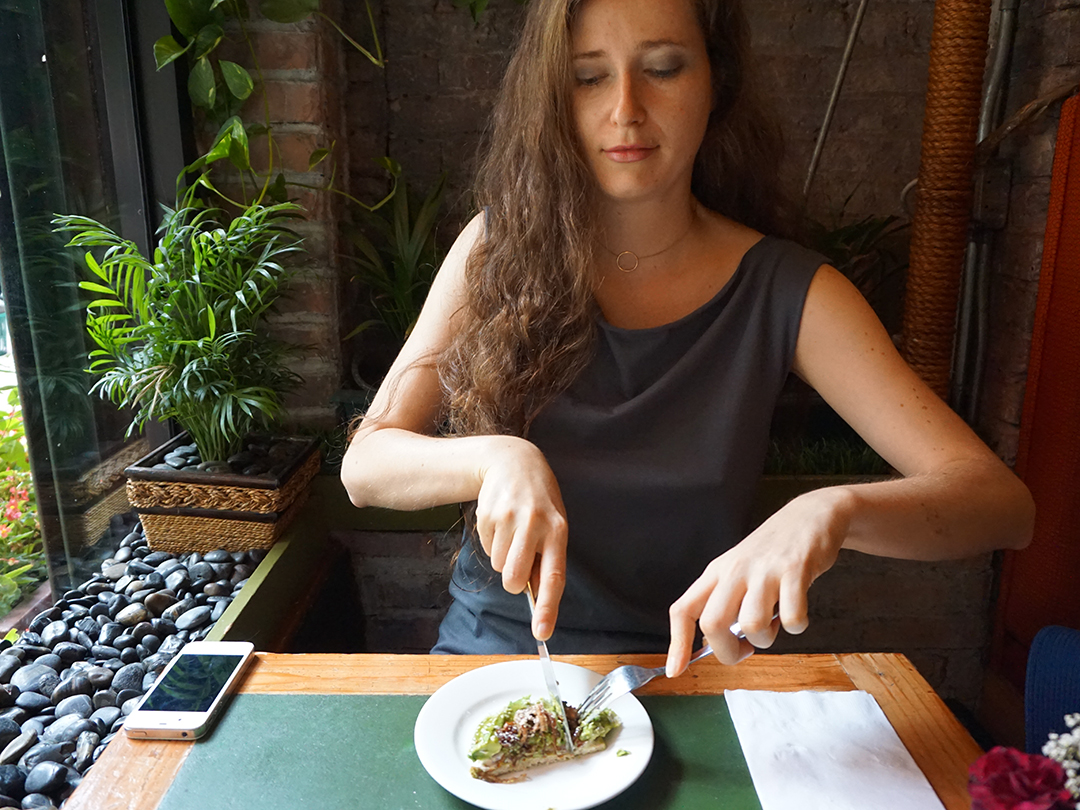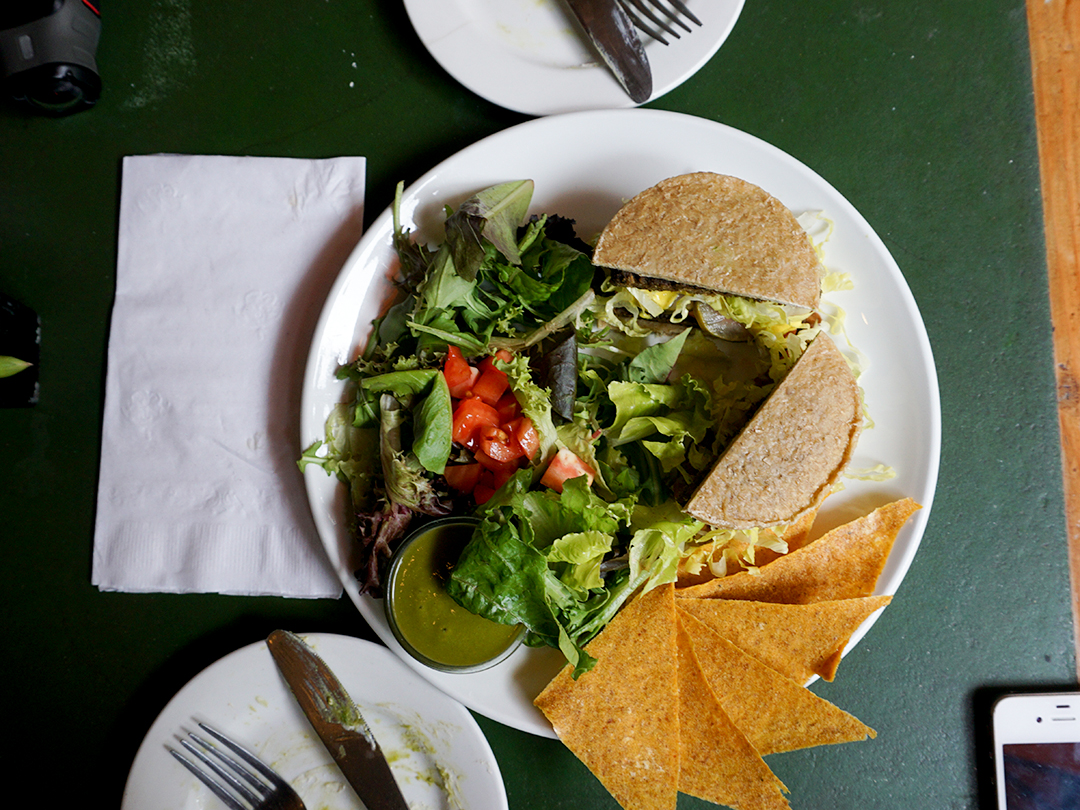 All American Burger with BBQ Sauce
Sprouted Kamut Bread, Veggie Burger, Tomato, Onion, Sweet Pickles, Romaine Lettuce, BBQ Sauce, and Mustard.
The burger was very delicious. Easy to eat. So many yummy layers perfectly assambled.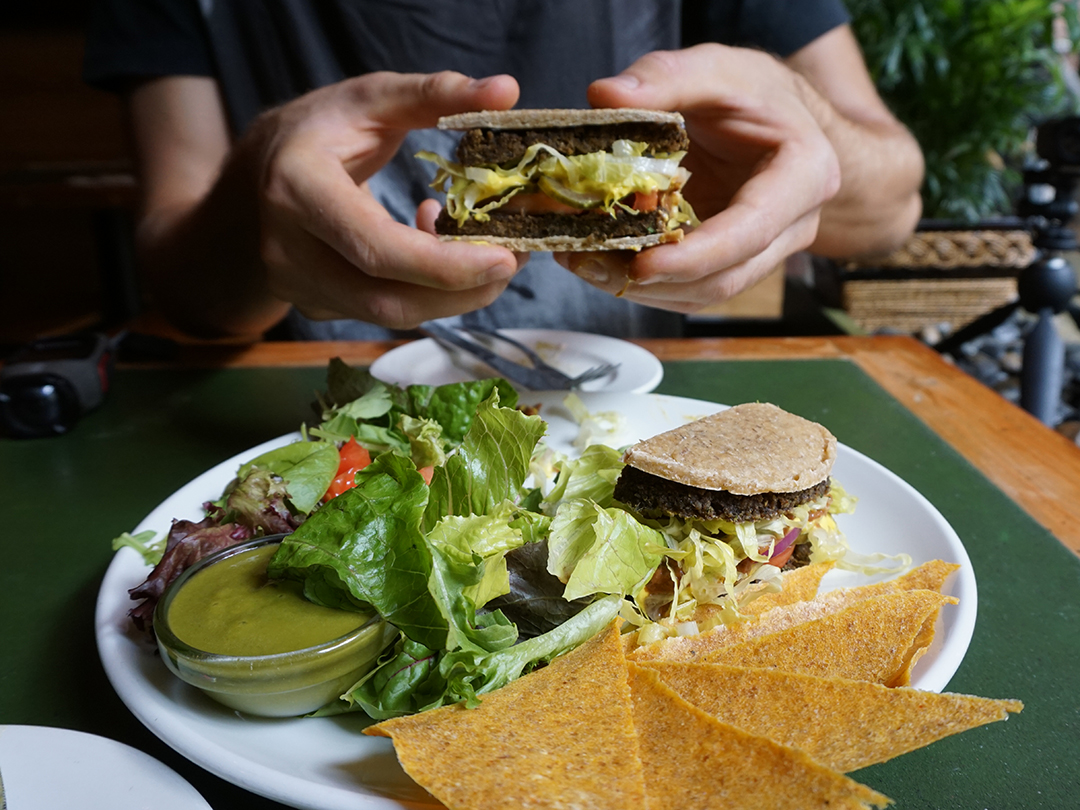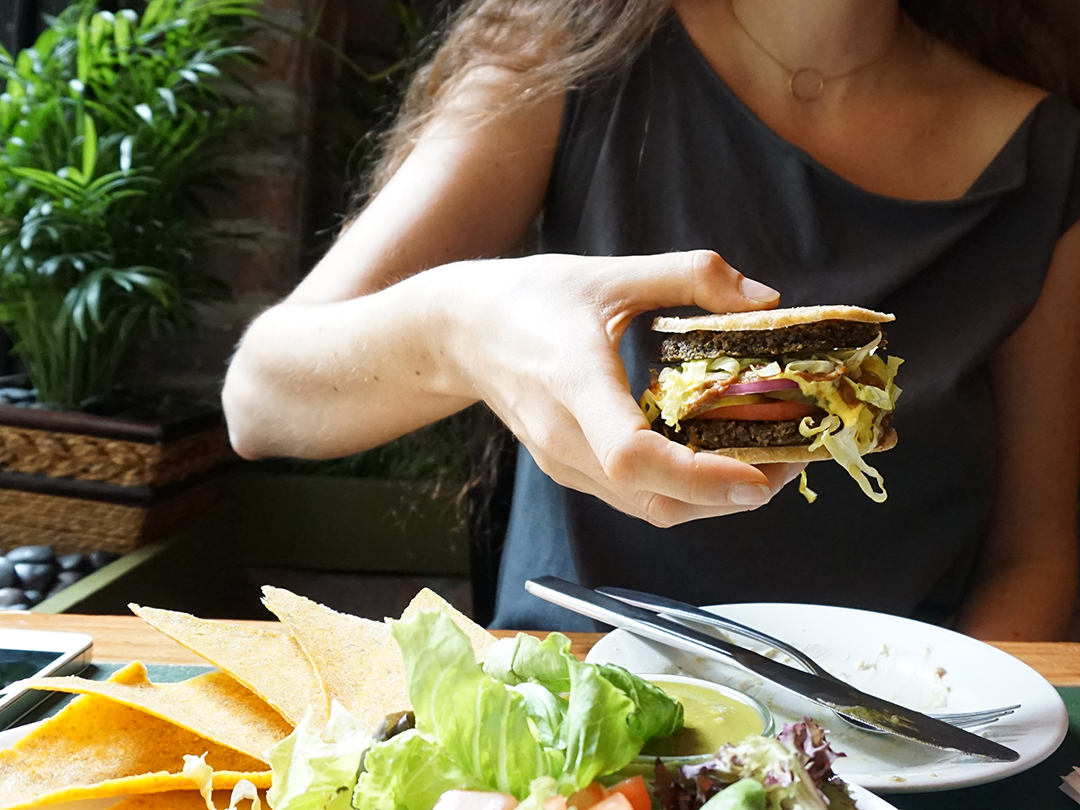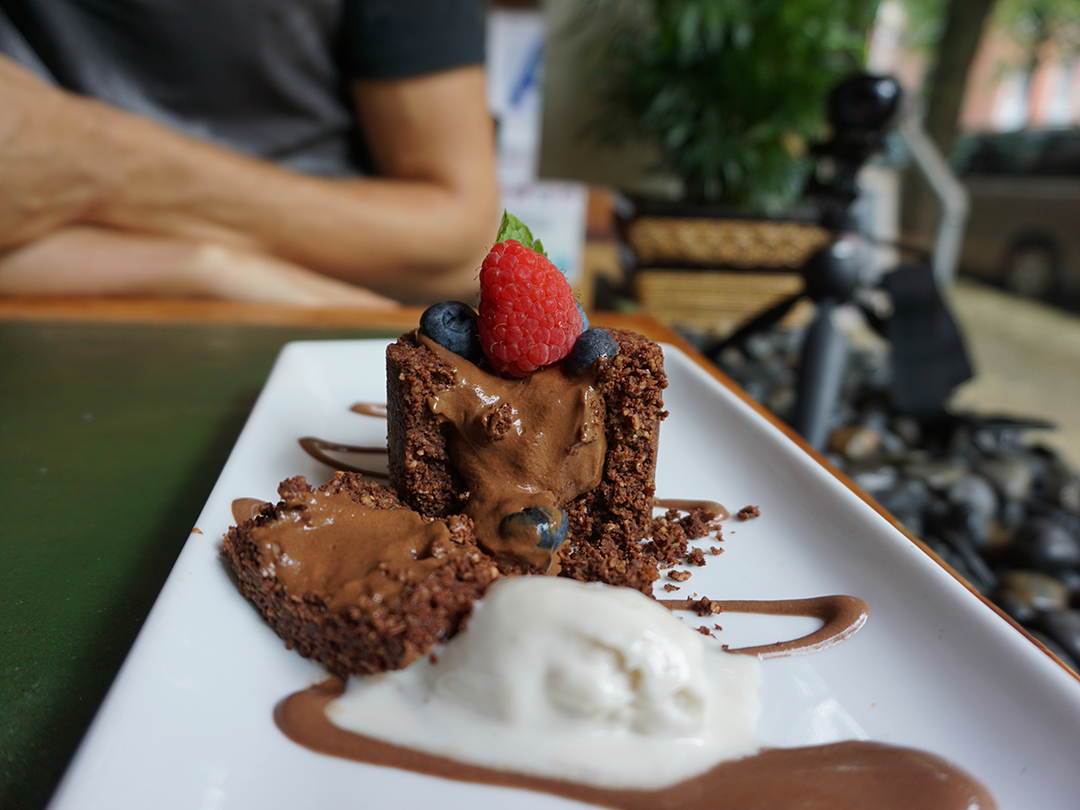 Chocolate Lava Cake
Pecans, Coconut, Dates, Cacao, Avocado, Vanilla, Sea Salt, Coconut Sugar, and Stevia.
I was waiting for a soft, decadent cake, as the menu promises. I found the cake crust dry, not sweet at all, the melting lava filling was very good though.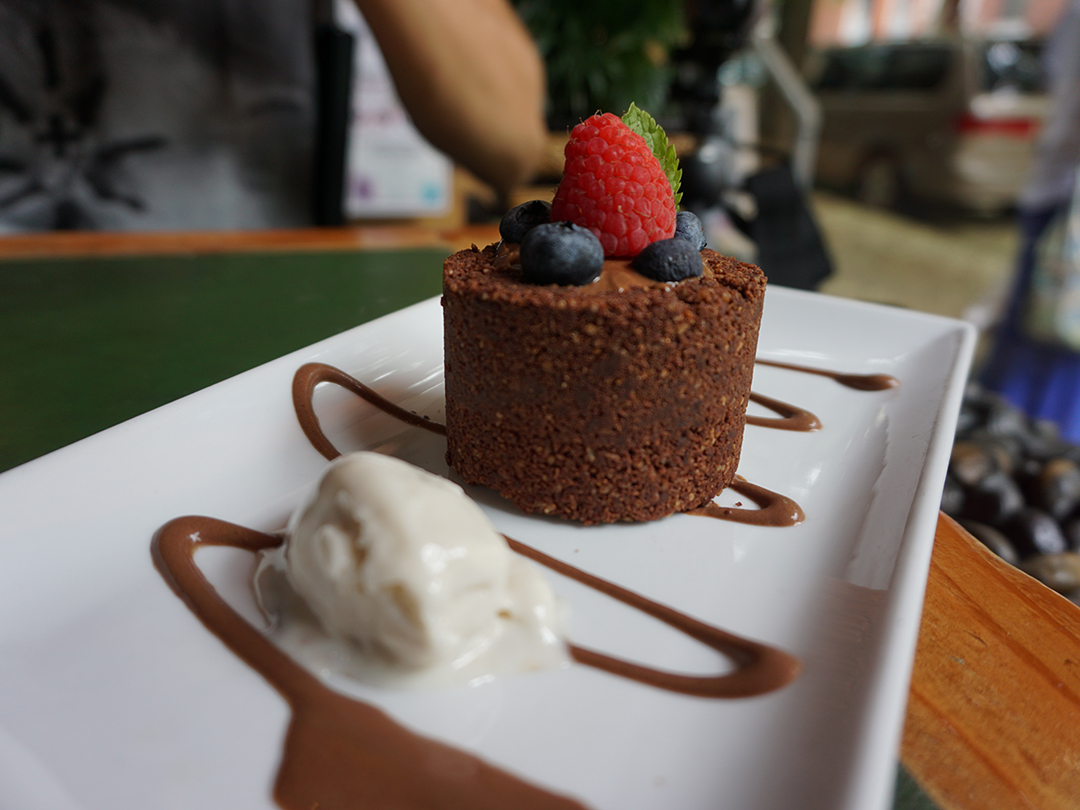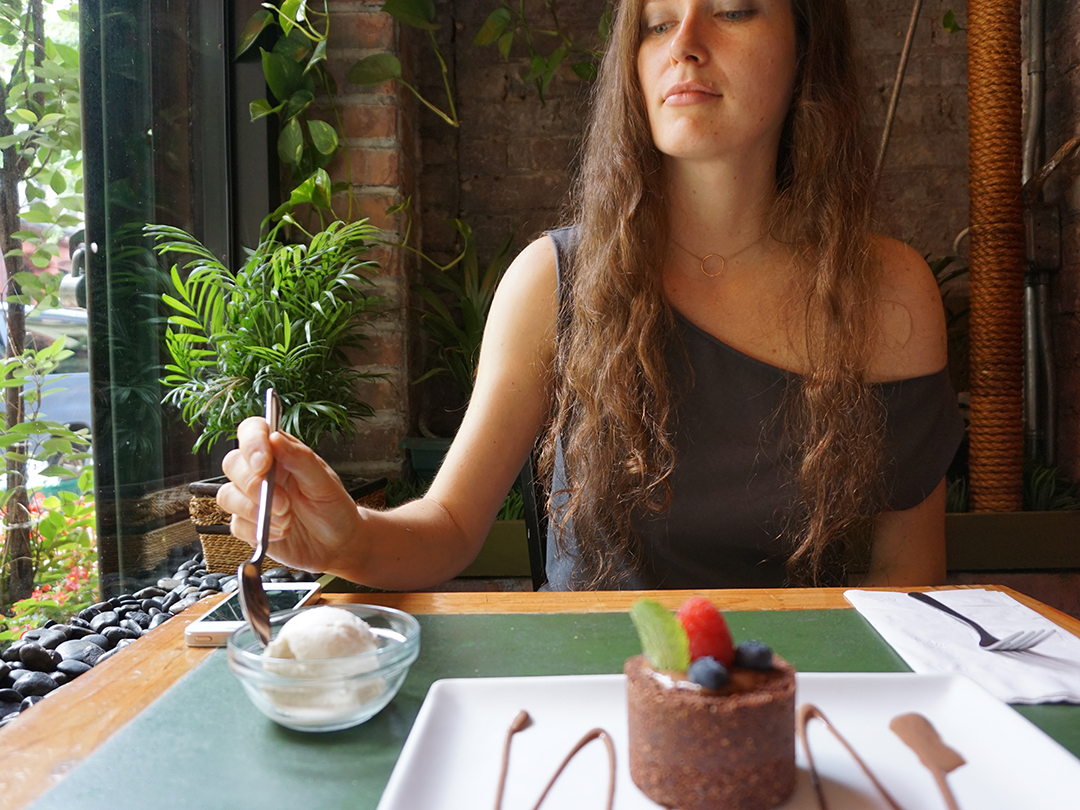 Ice Cream.
Ice, macadamia nuts.
The ice cream was actually pretty good. I love macadamia nuts, they taste so "real"-milk like.
The Quintessence Experience
It's a great lower price option for eating out raw in NYC. The food is not necessarily made "cheap", it's actually very great value, creative, some dishes were absolutely new to me. The location is great, right around the corner from where we live. We instantly felt welcome and relaxed. But after starting to eat, we didn't like the place so much anymore, it had to do with the way the place was run on the particular day was an other thing. There was a very loud annoying customer who was not even eating anything and didn't have a life to go to apparently, so he shared his boring life with the waitress in the loudest way a male human can talk without to scream. He didn't stop for an hour. She was pretty much consumed by him and her waiting performance suffered a little. We kindly asked her to shut him up, she was not able to do anything about it, but was very sorry about it. Am I too sensitive? Should I say something to the persons face?
This is what I'm talking about.
Tips
Be prepared to try new things. The dishes taste very different, make sure to try at least couple pf them.