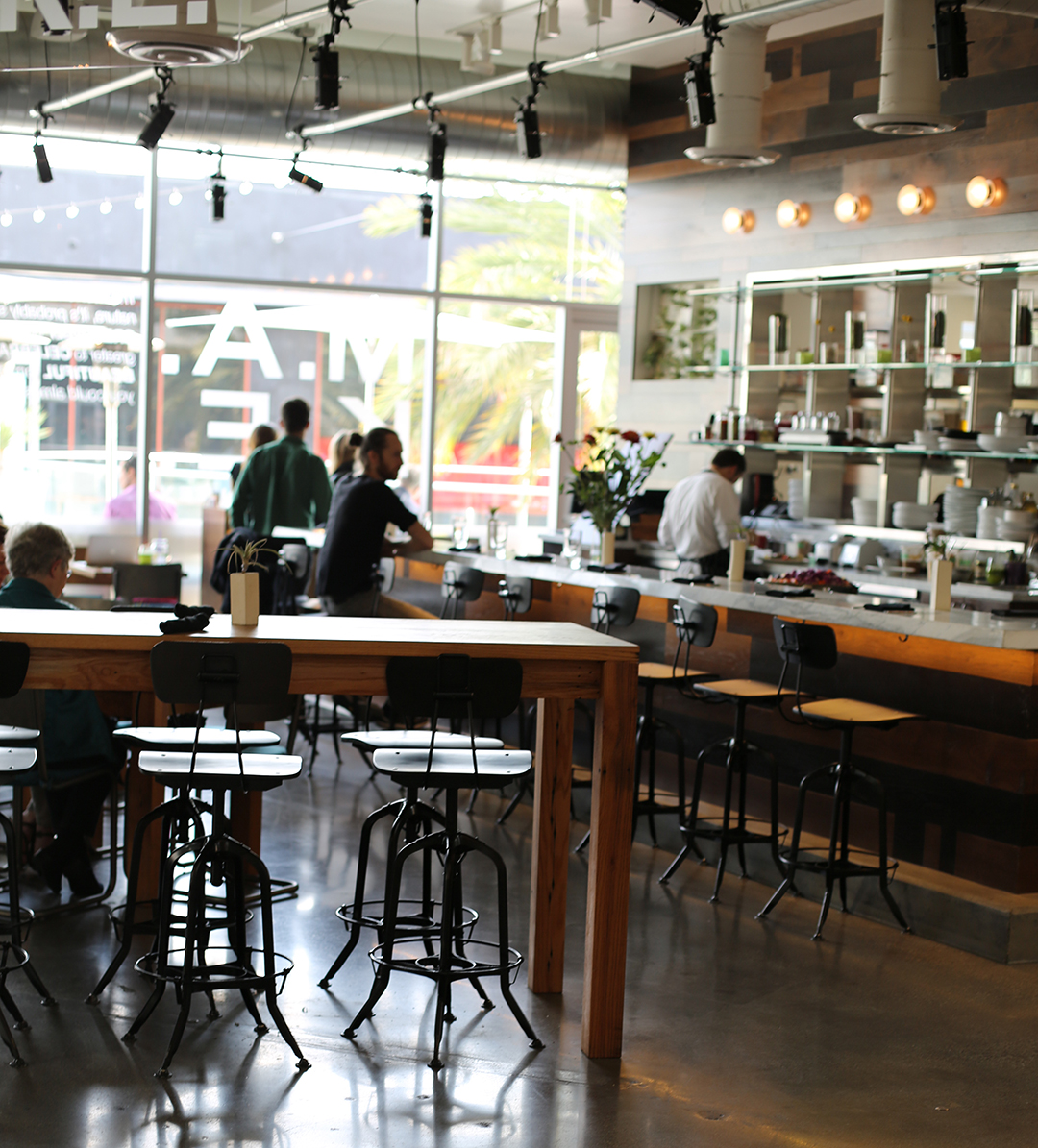 Long, long ago
It has been 2 years since our visit to M.A.K.E., and we still talk a lot about their food. This year we rented a place in Santa Monica, the second day we went for a walk and ended up in the mall where M.A.K.E. is supposed to be. We found a space closed for renovation. It must have been so recent, there was no mention of this on the internet whatsoever. Friends told us rumours, but we couldn't believe it till we saw it. It's a big loss for the raw food lovers. We have been here 6-7 times and would love to share some of the food we had with you.
What we had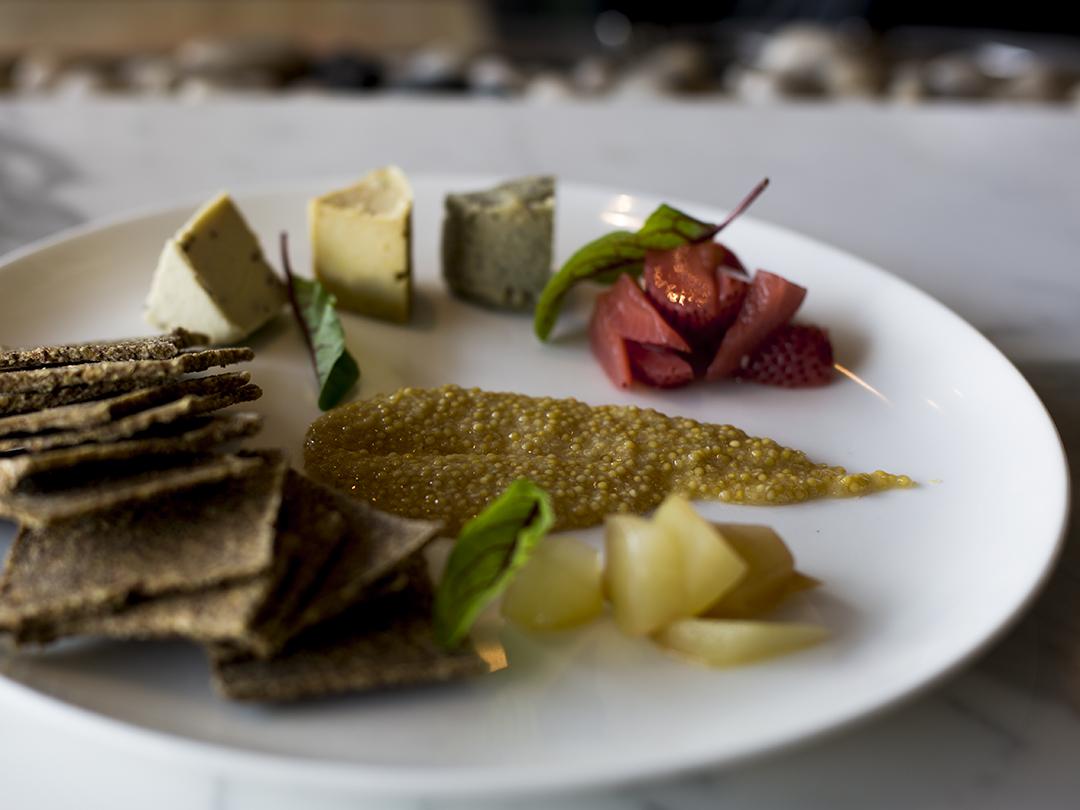 Tree Nut Cheeses
Sweet mustard, market fruit, fennel chips.
The cheeses ($14) are delicious. The smoked cheese is my fav. The mustard is exceptional. Sweet, mild and flavorful.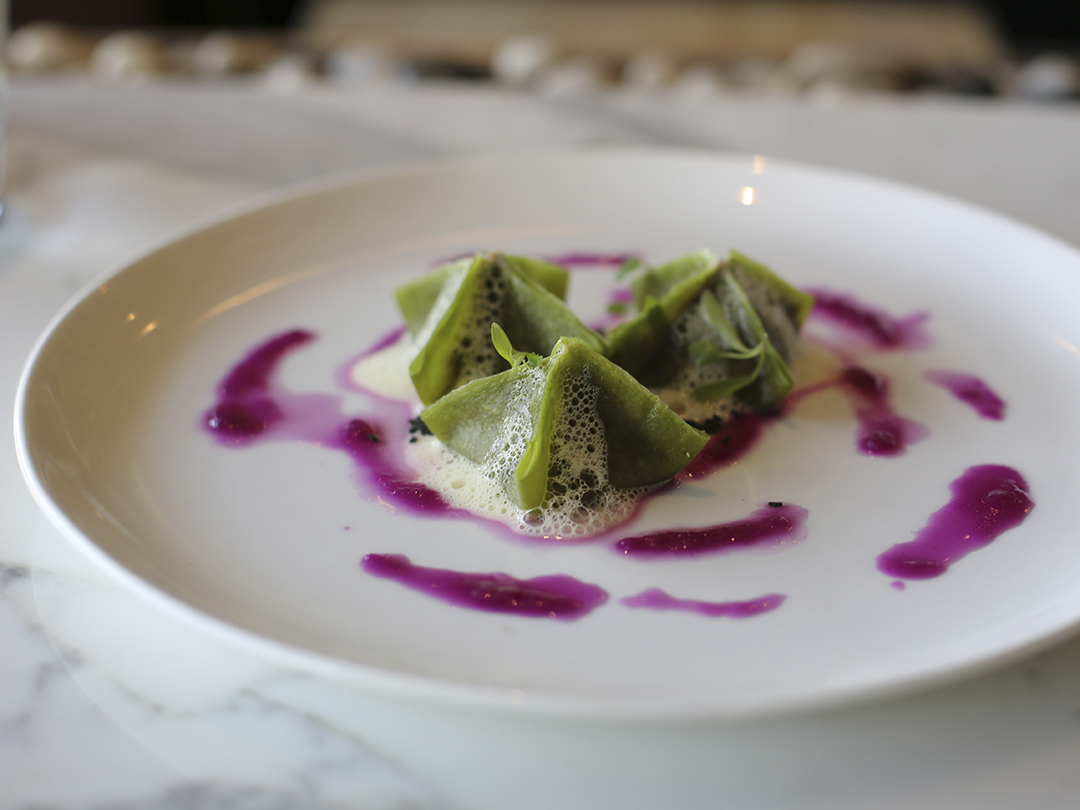 Kimchi dumpling
With sesame foam & coreander.
Beautful little treats ($11). I've never had kimchi before and this dish inspired me to make my own kimchi, I filnmed a video and it's my most watched video to this day.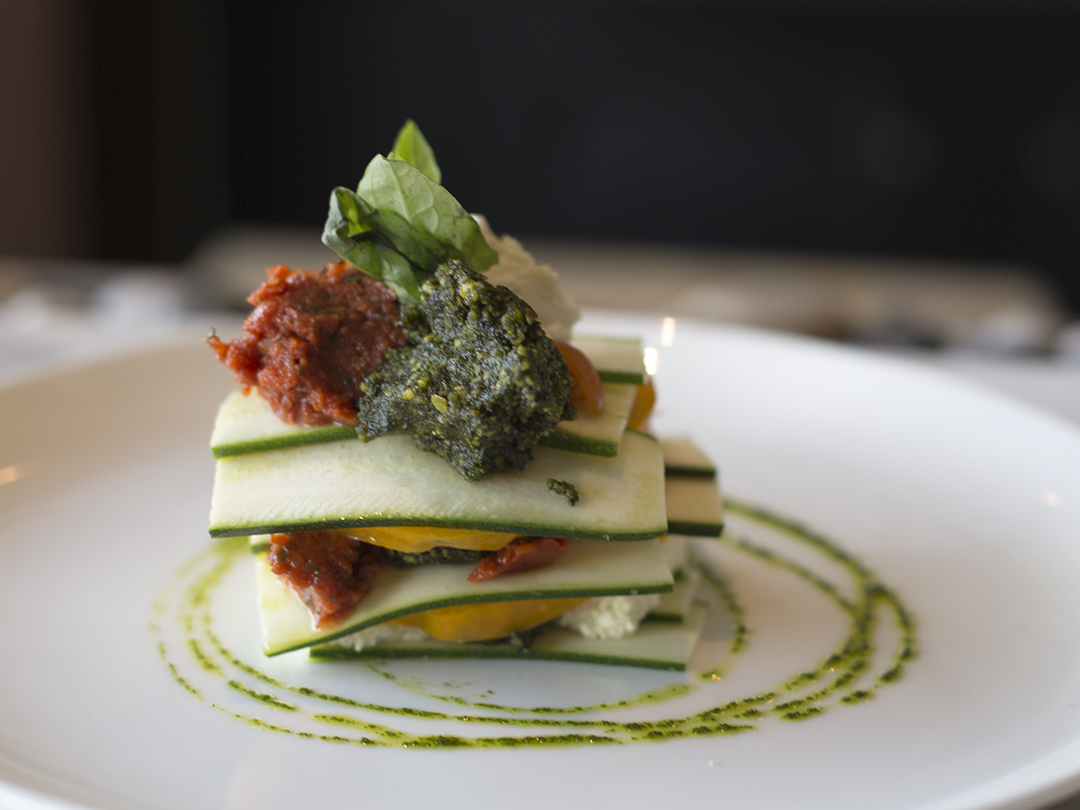 Market Tomato Lasagne
With macadamia, Santa Barbara pistachios, & basil.
One of the dishes ($16) I was looking forward to try and wasn't disappointed. The sauces are amazing.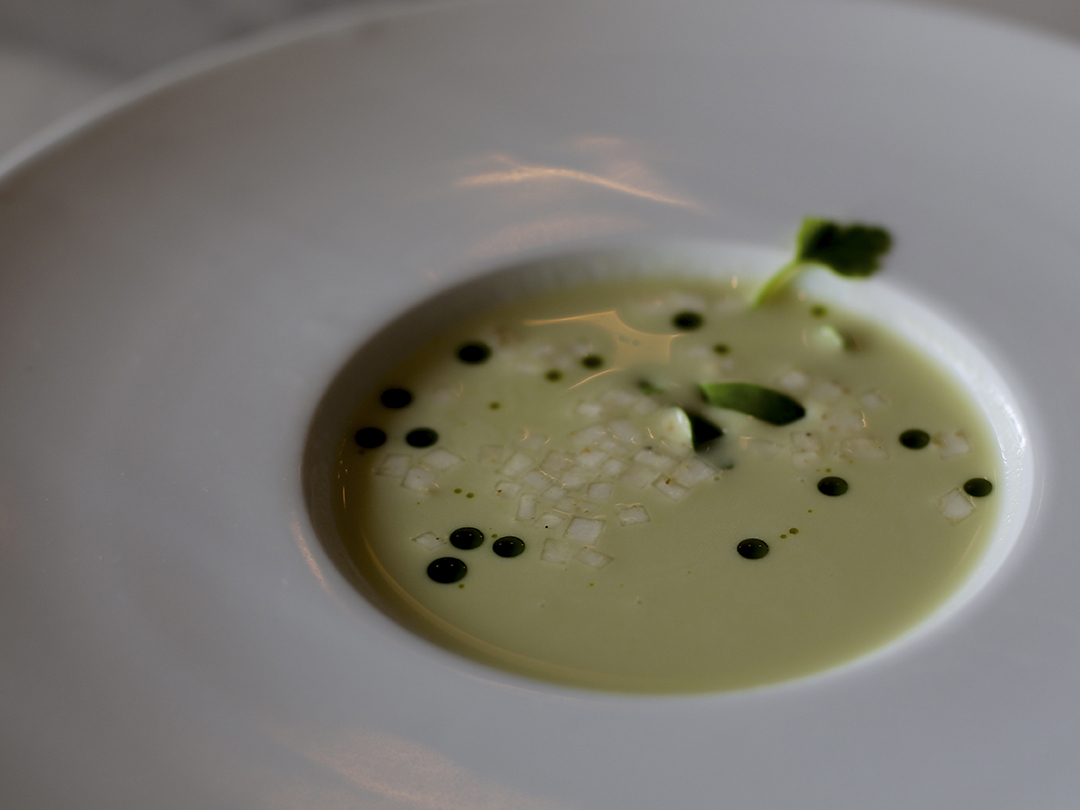 Bartlett Pear Soup.
With young celery & juniper oil.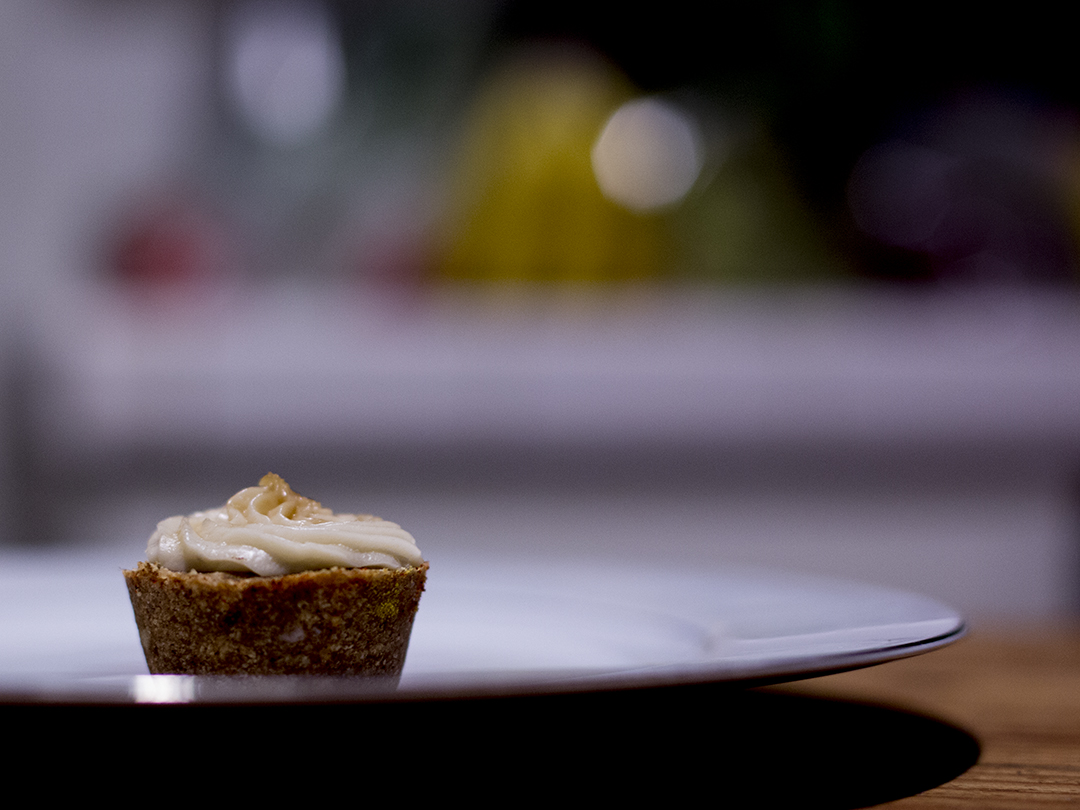 Take out deserts
A little dry but beautiful.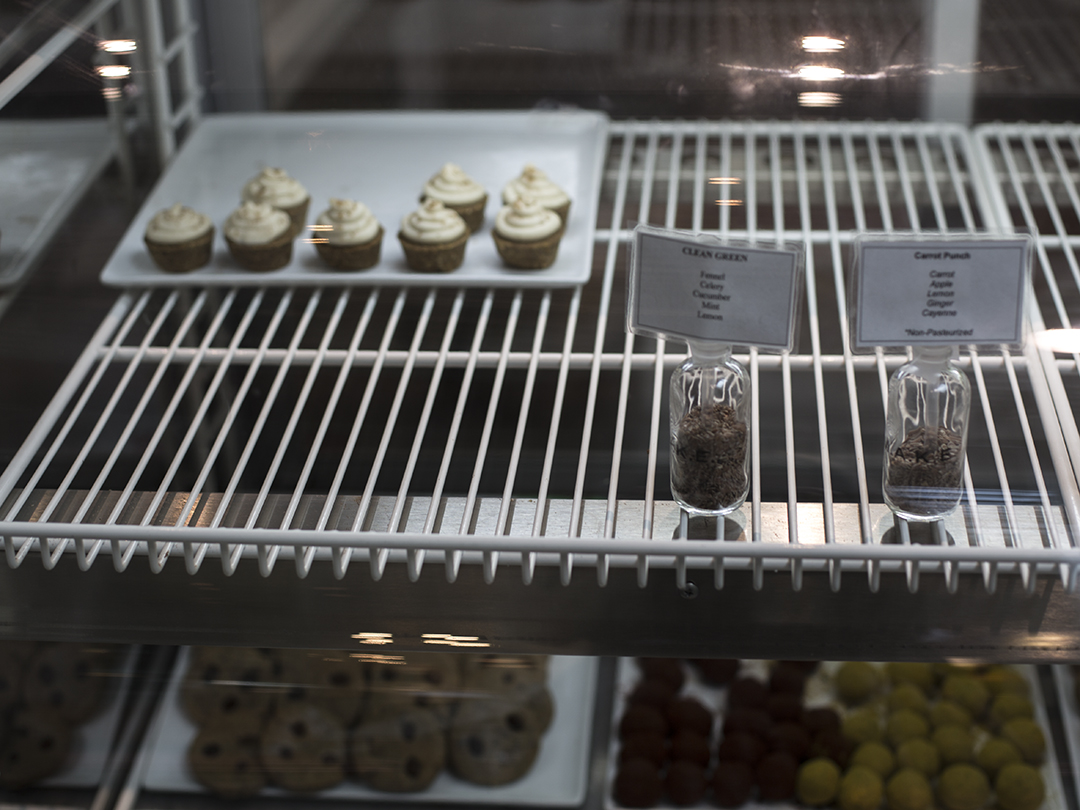 Tips
Some of the dishes are served at MAKE OUT and PLANT FOOD AND WINE in L.A.
Both places are not entirely raw and don't have the exciting menu M.A.K.E. used to have.