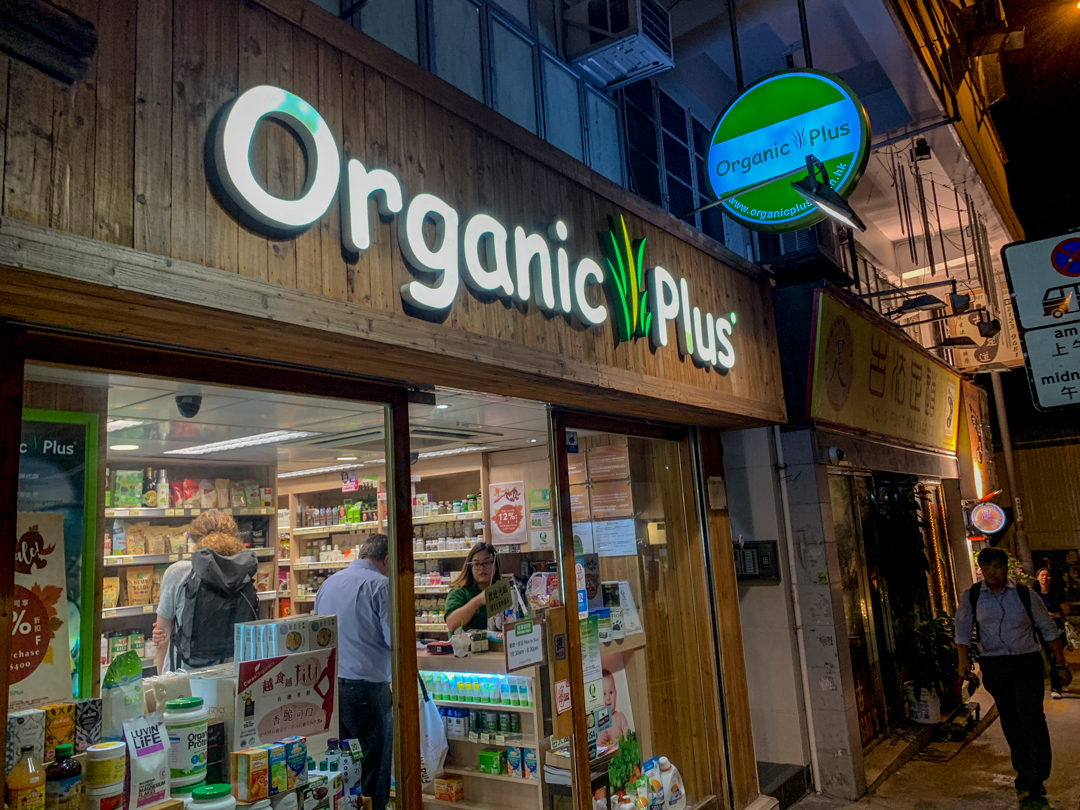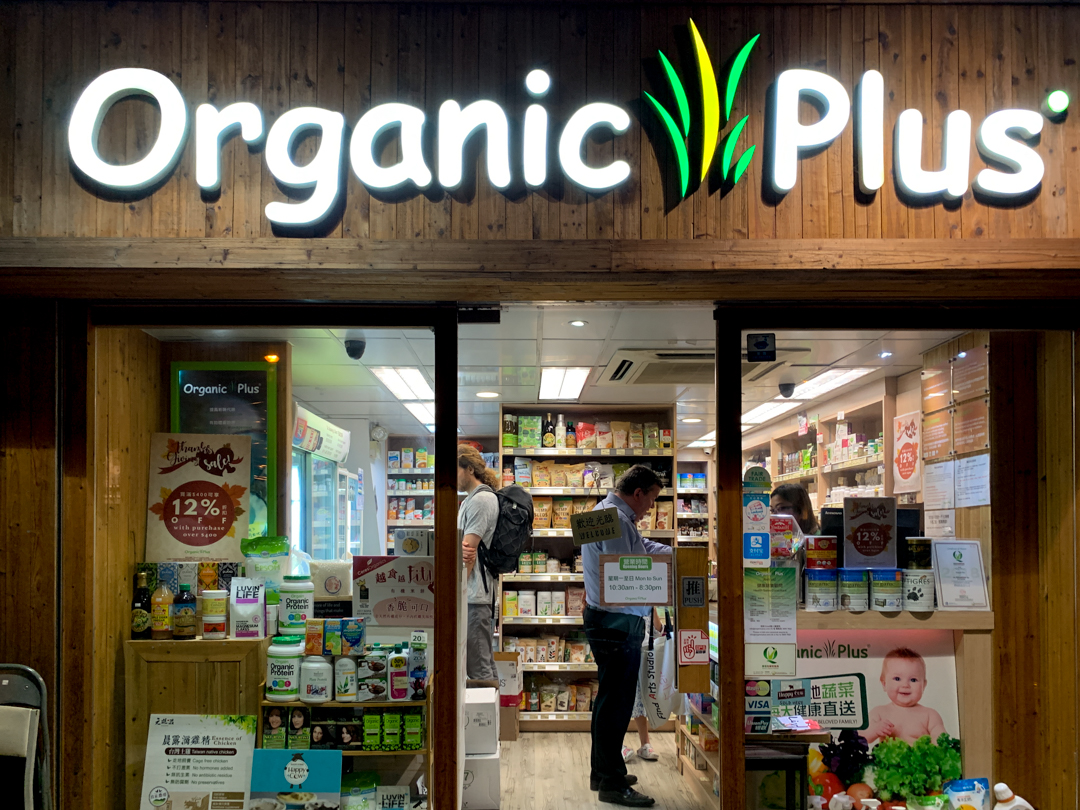 The fridge with some organic veggies and organic greens.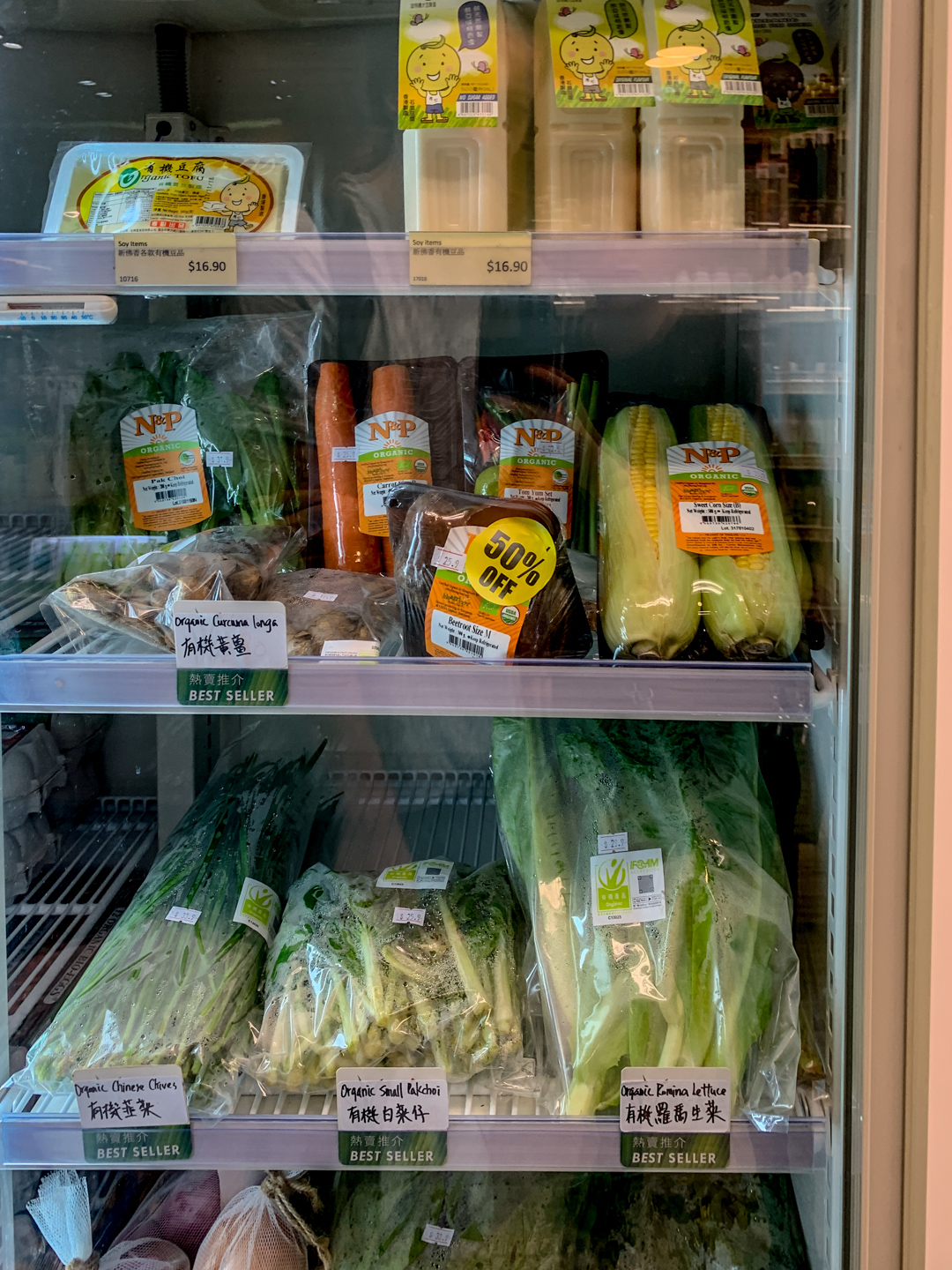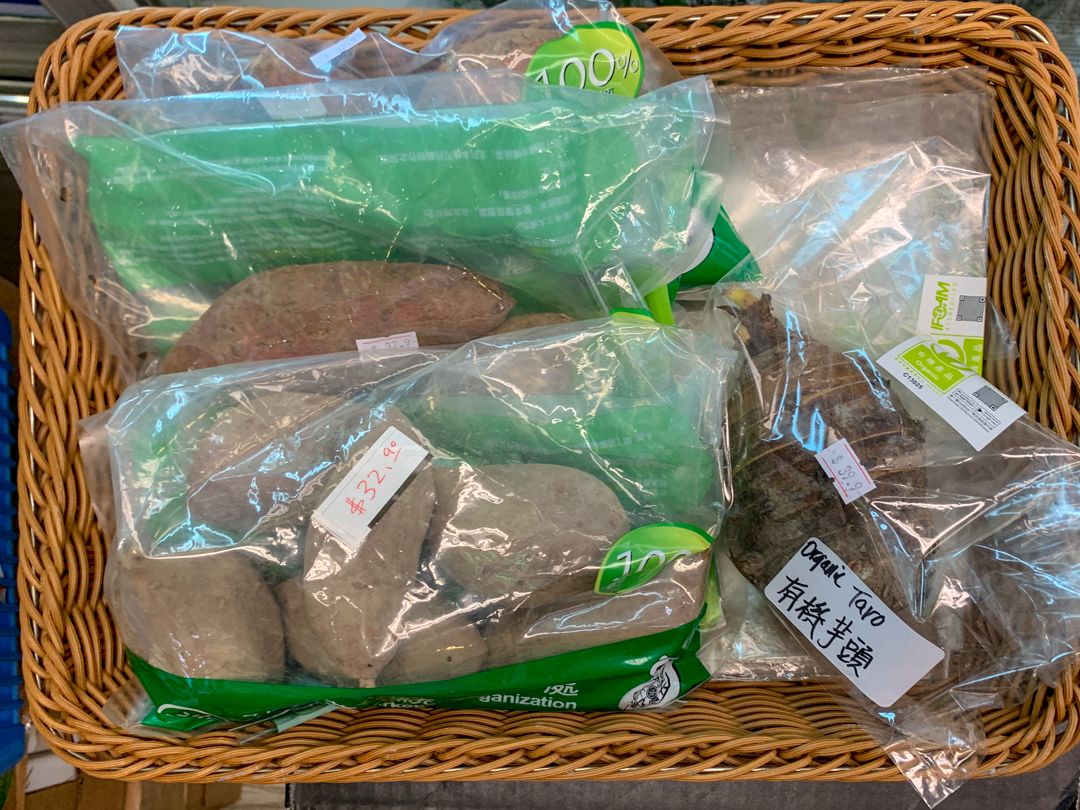 Organic potatoes and sweet potatoes.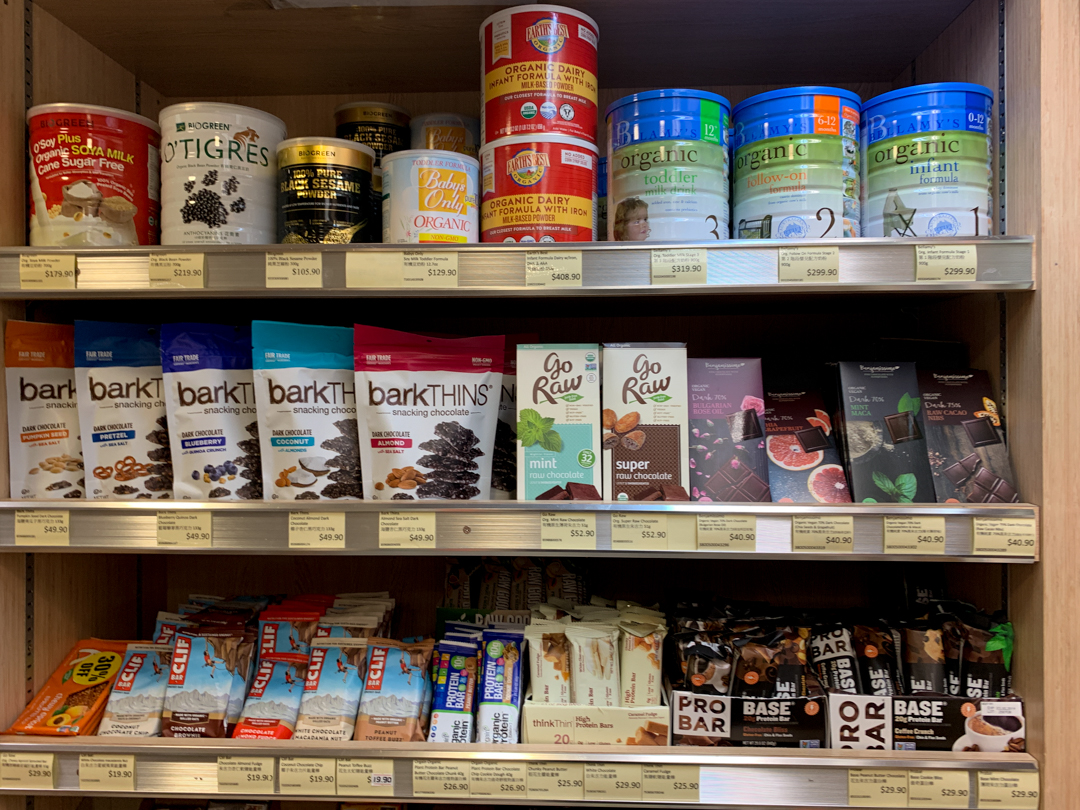 Organic chocolate, raw chocolate.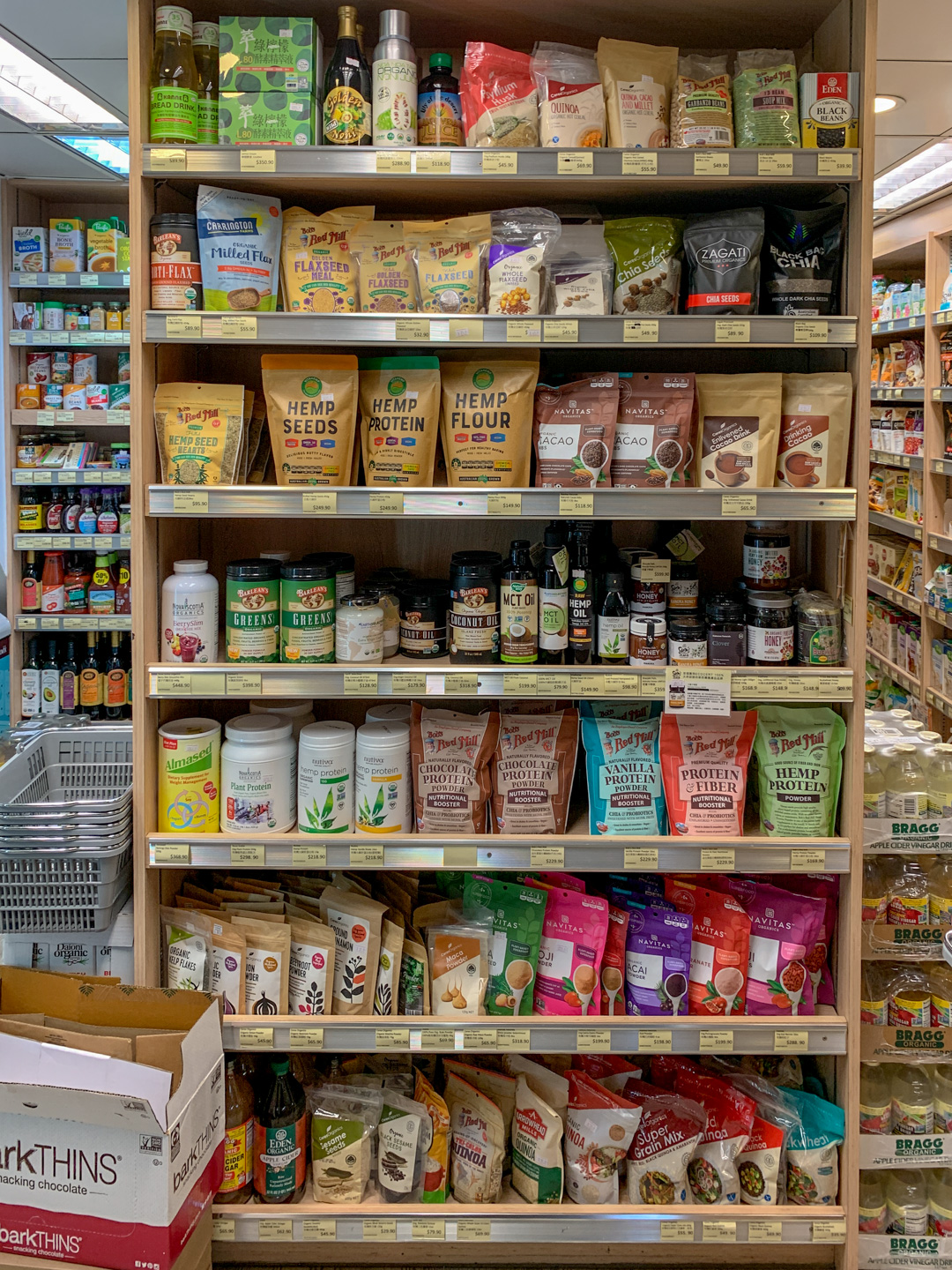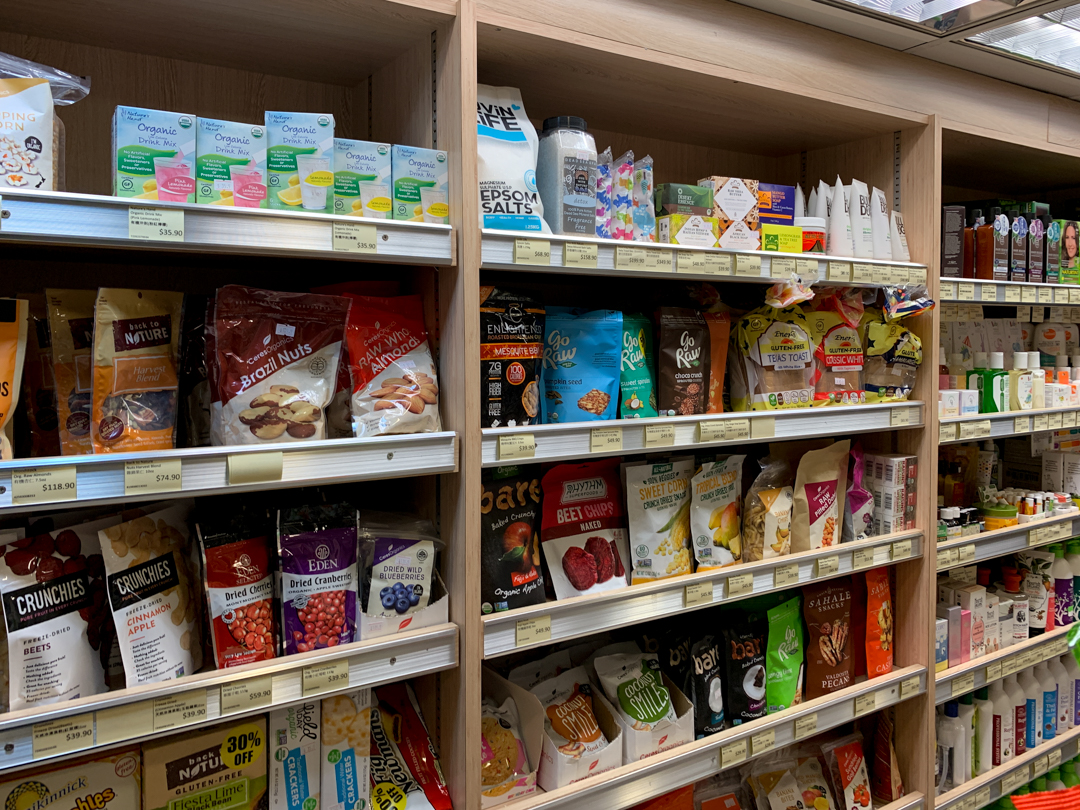 Organc snacks and chocolates.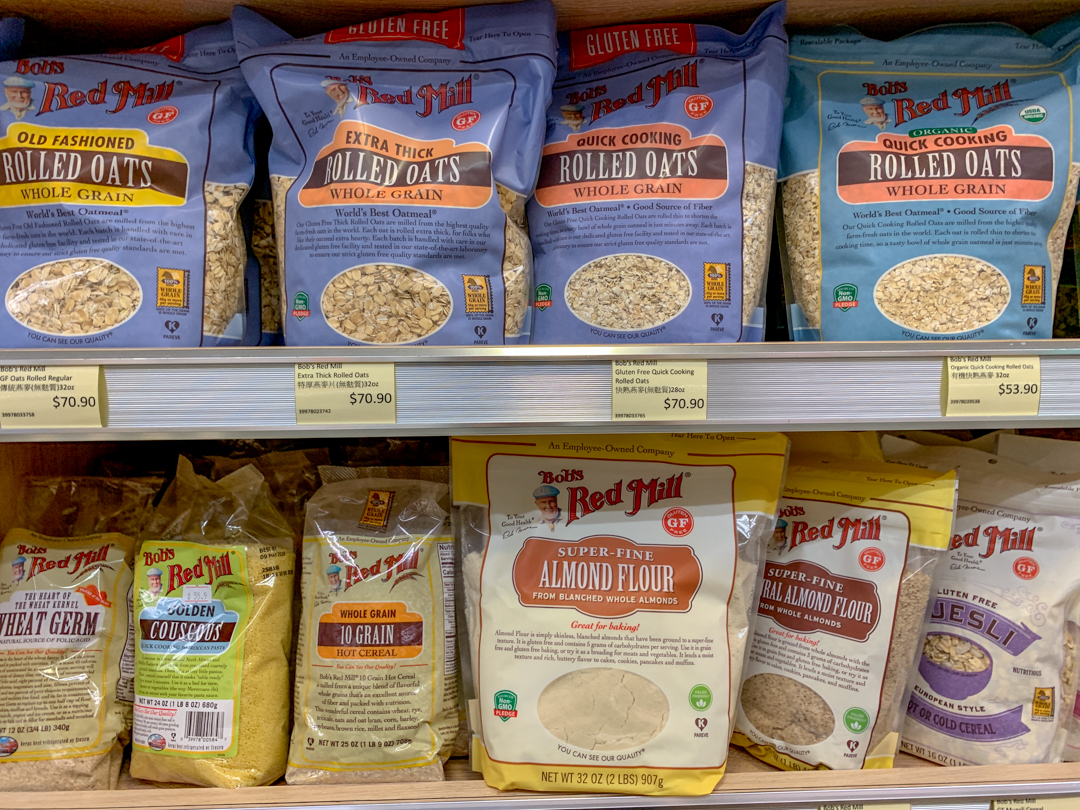 Organic oat meal.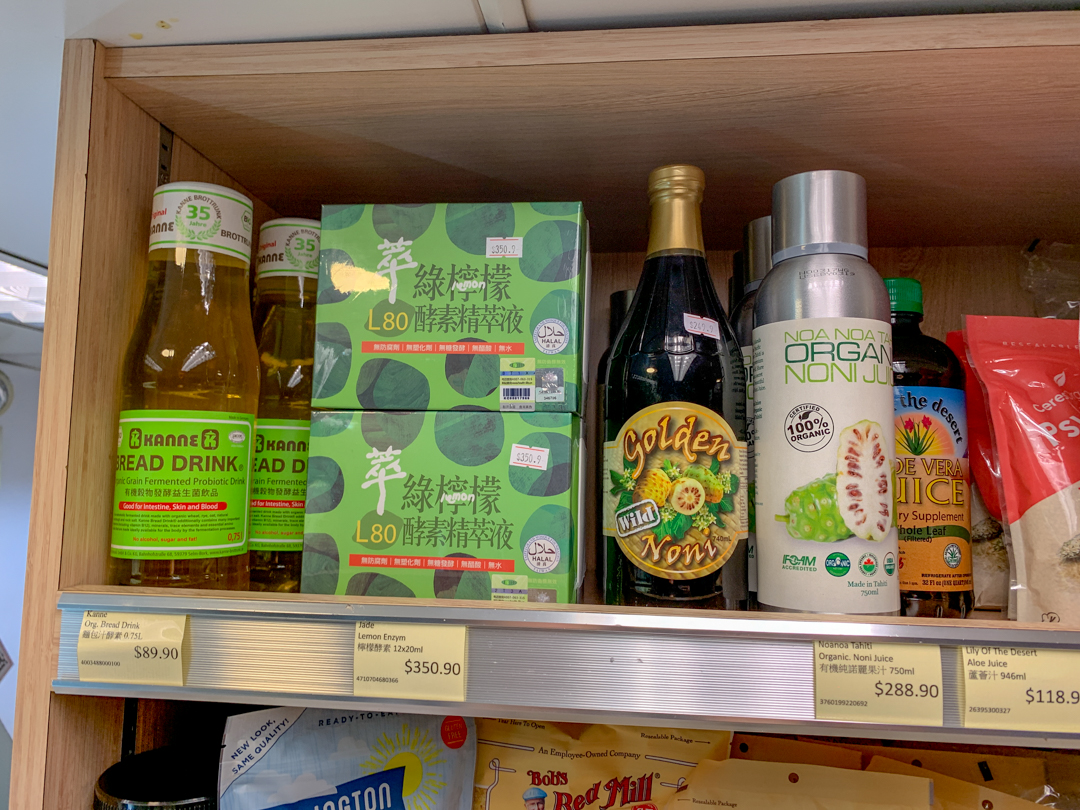 Organic bread drink, kind of like kombutcha, but not sweet.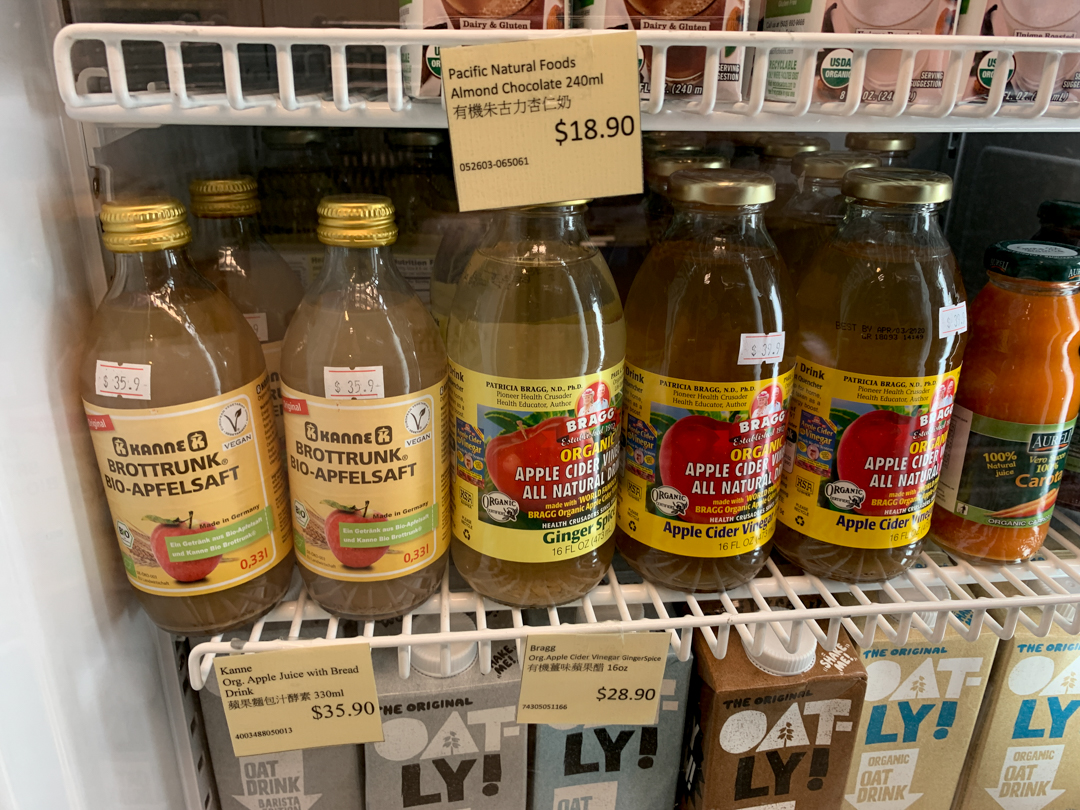 Organic apple bread drink and organic apple juice.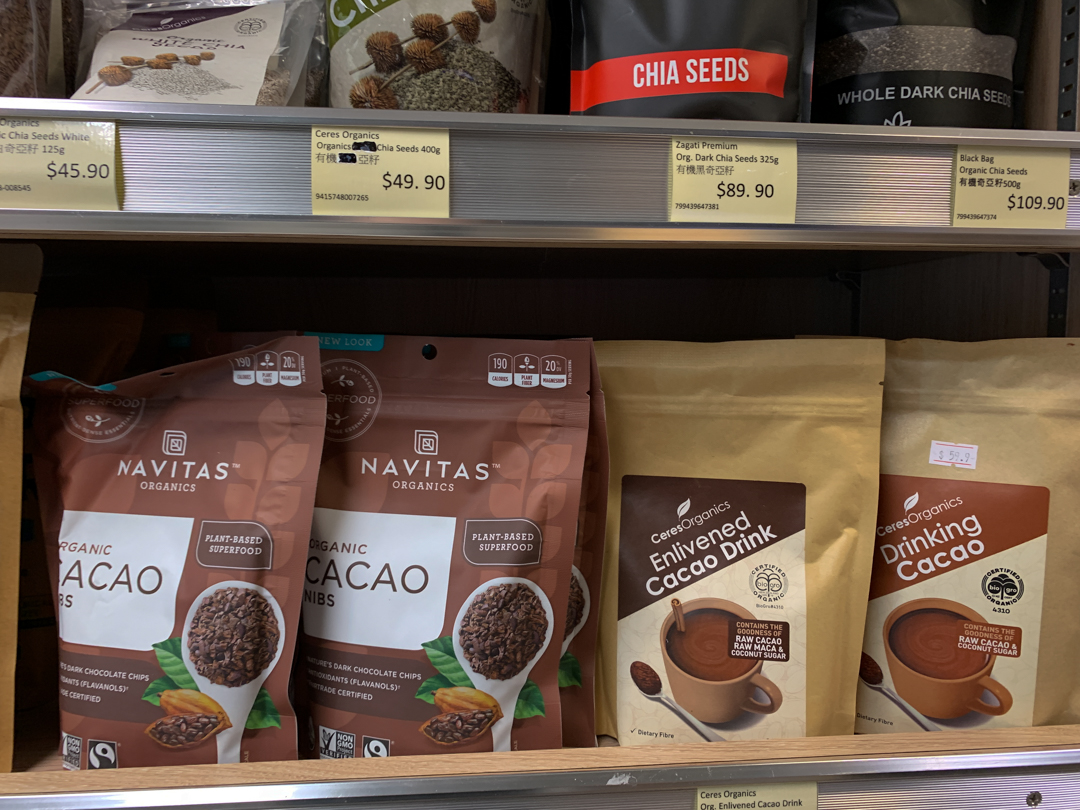 Organic cacao.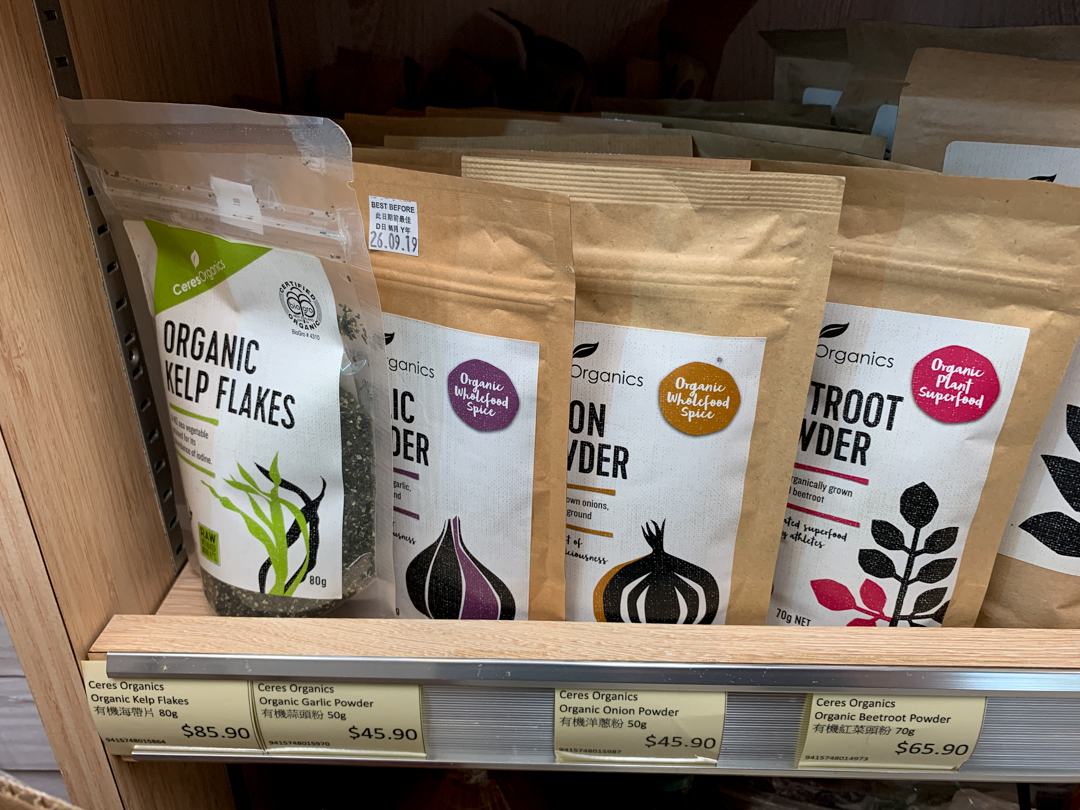 Kelp flakes, organic garlic and onion powder.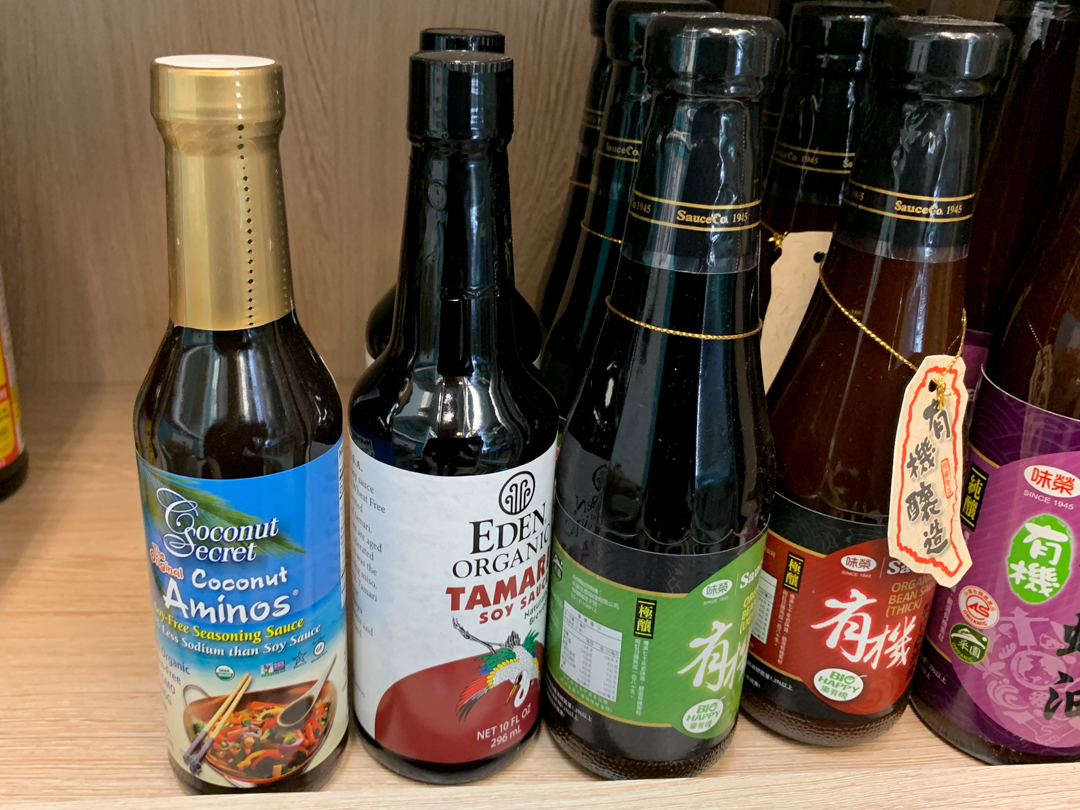 We got the organic aminos.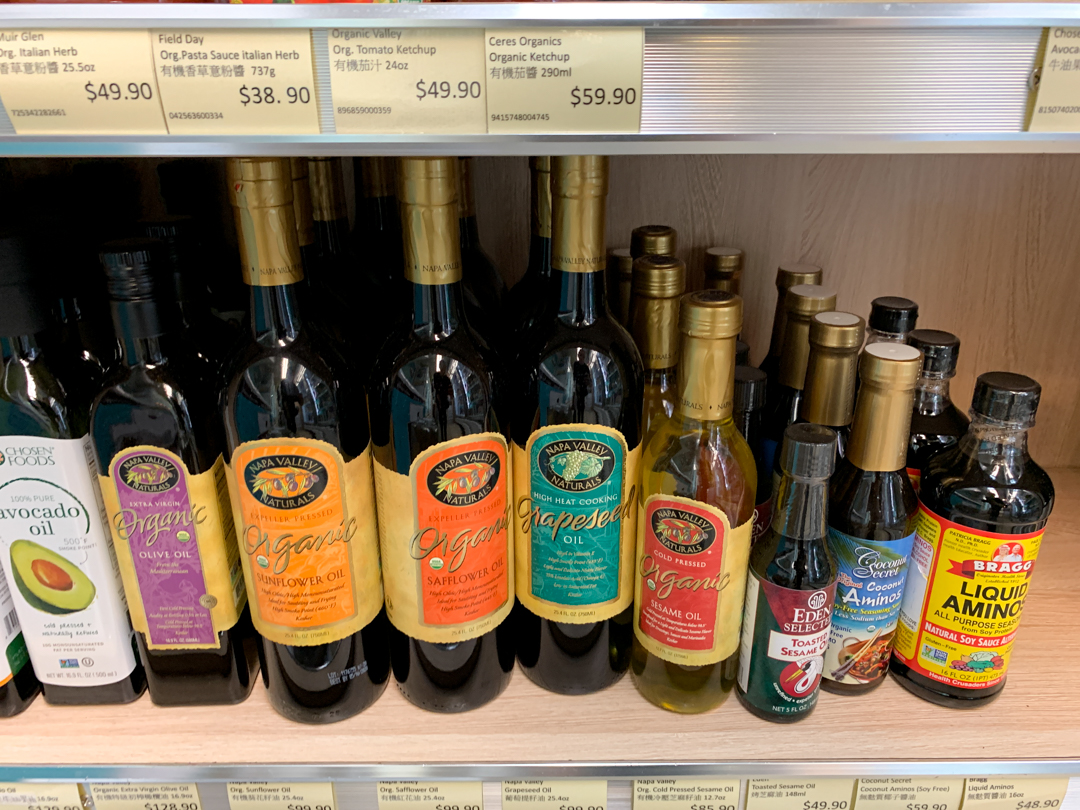 organic soy sauce, tamari, coconut aminos and teriyaki sauce.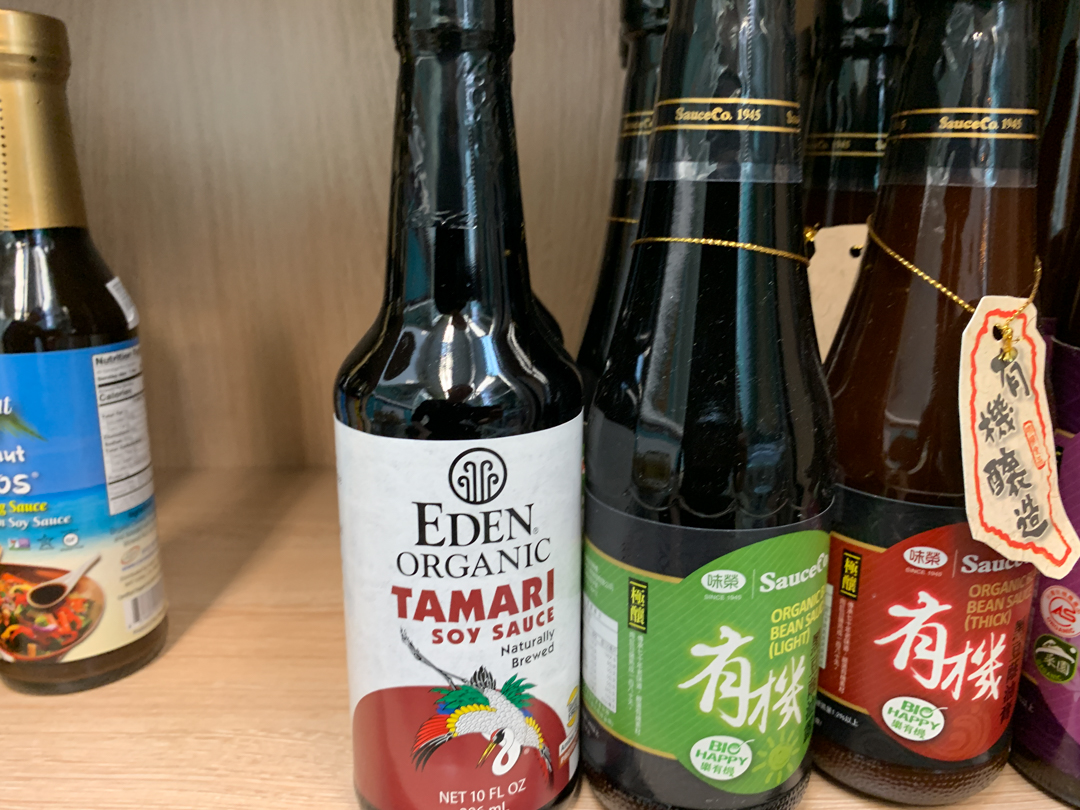 Organic tamari.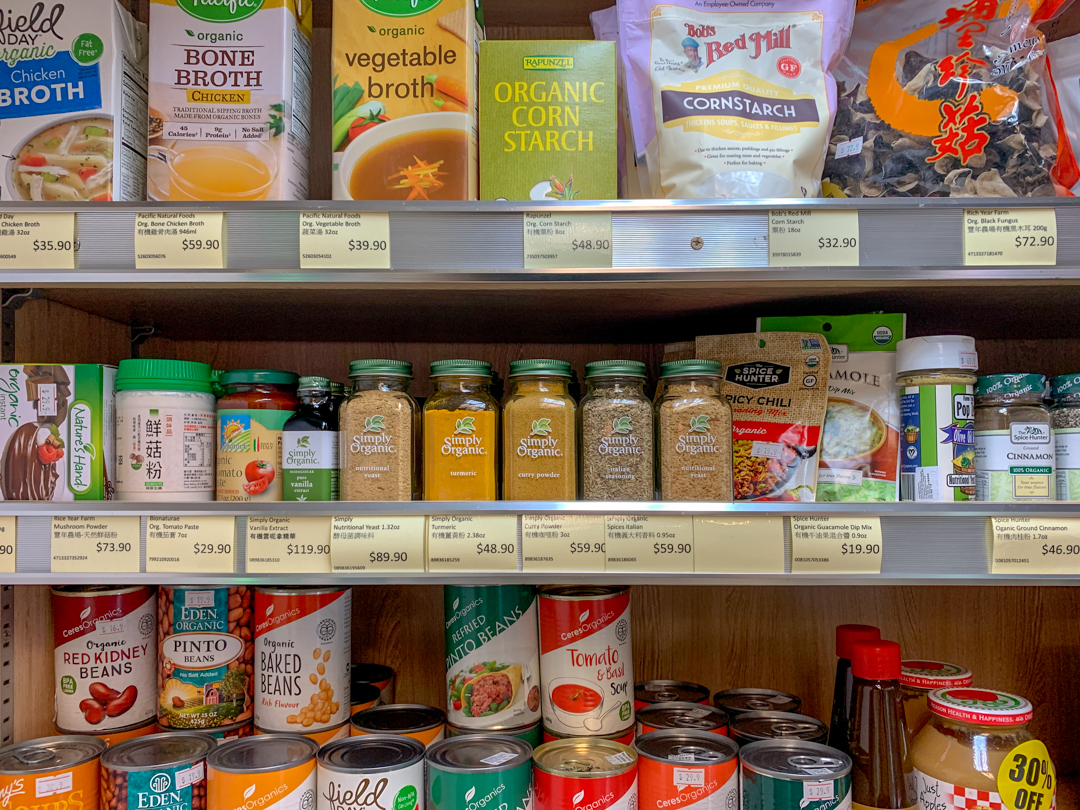 Organic spices, flour, sweeteners, and beans.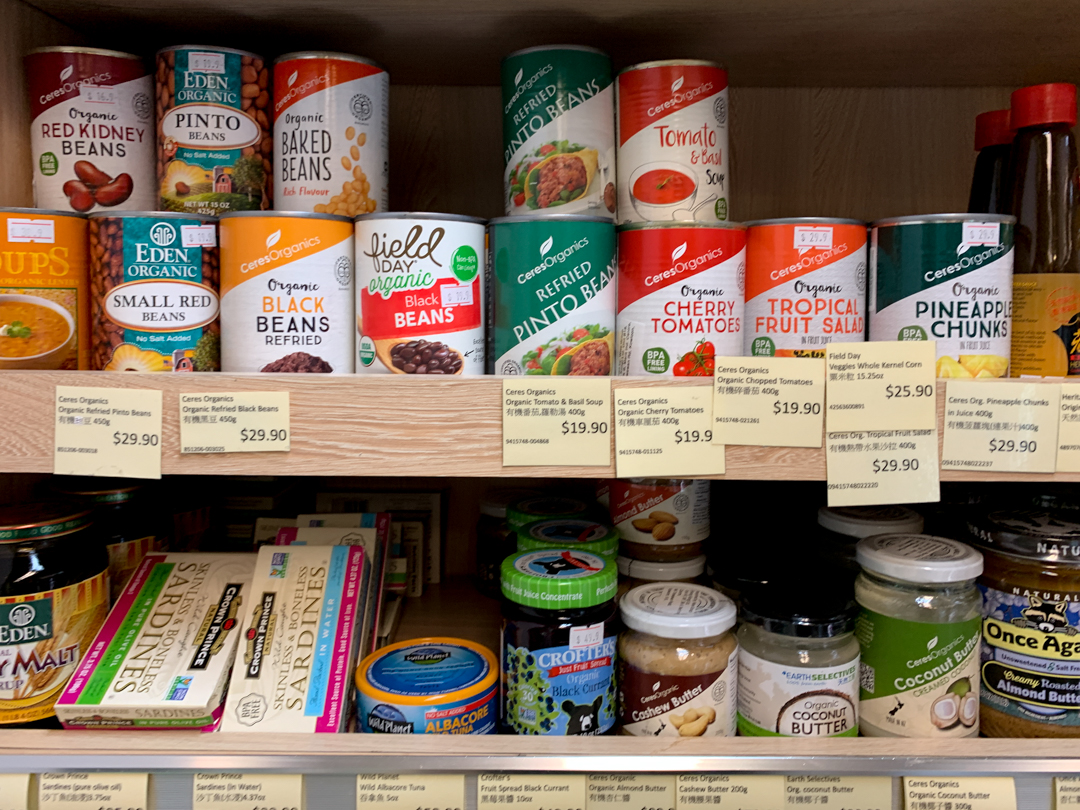 Beans and organic nutbutters.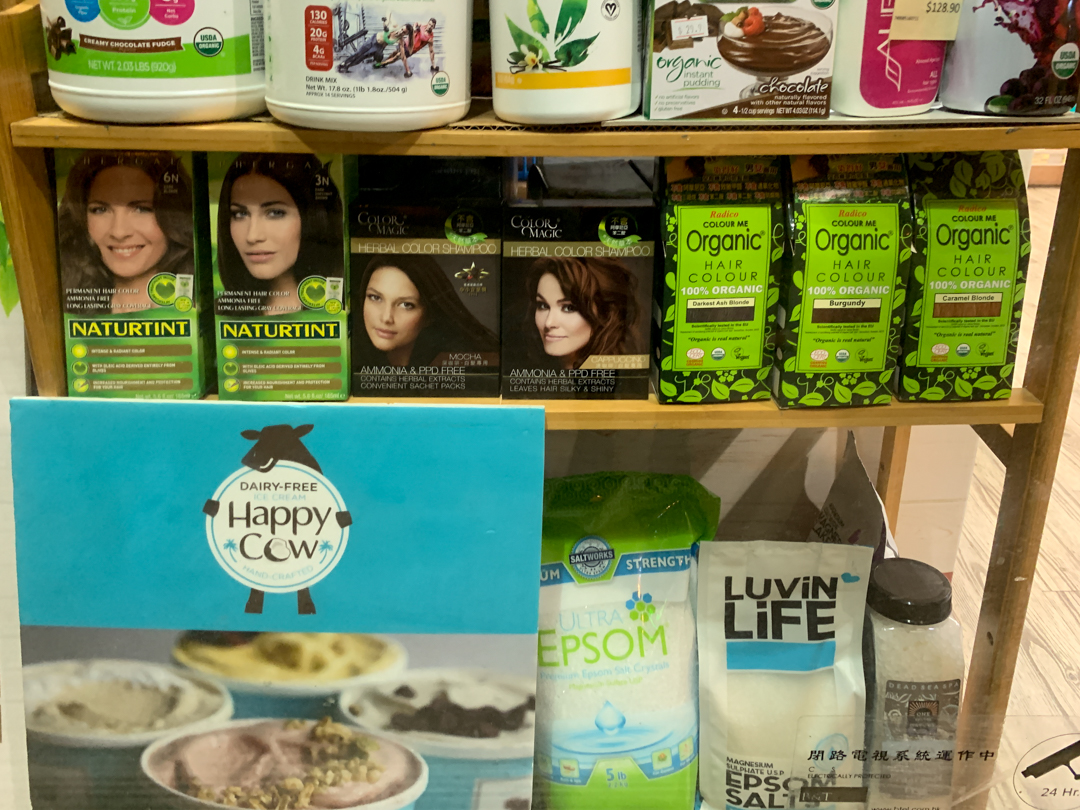 Natural organic hair coloring.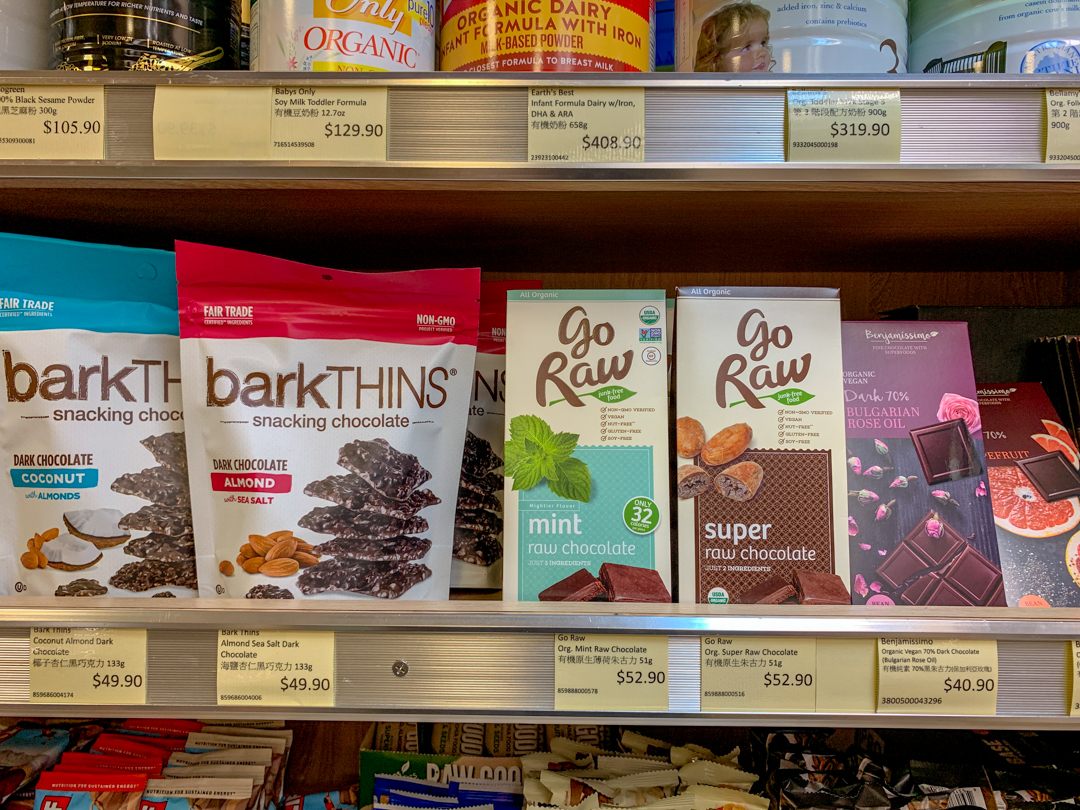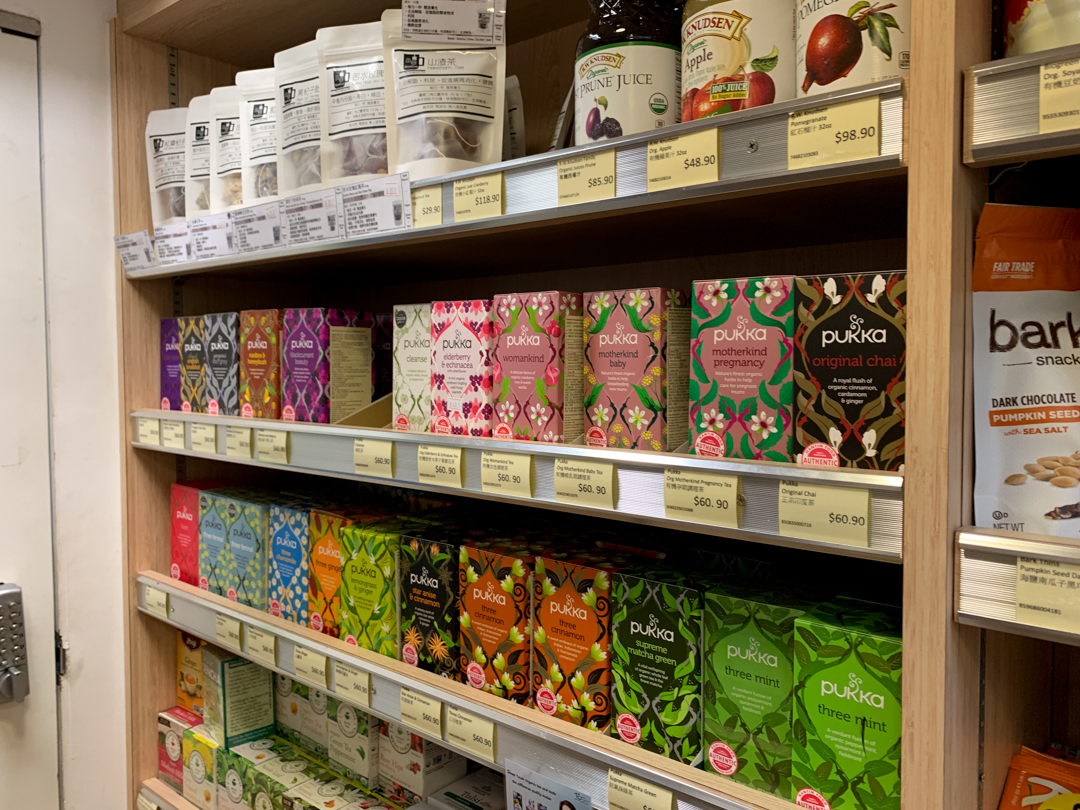 Organic teas.
The last Organic Plus shop we found