If you are looking for organic and vegan food in Tokyo, this post will be extremely helpful. We stayed in Tokyo for almost 3 month and spend a ton of time exploring all the organic options available, just like we always do. You will find pics with prices, I also have an extra price post for a quick overview for organic fruit and natural beauty products.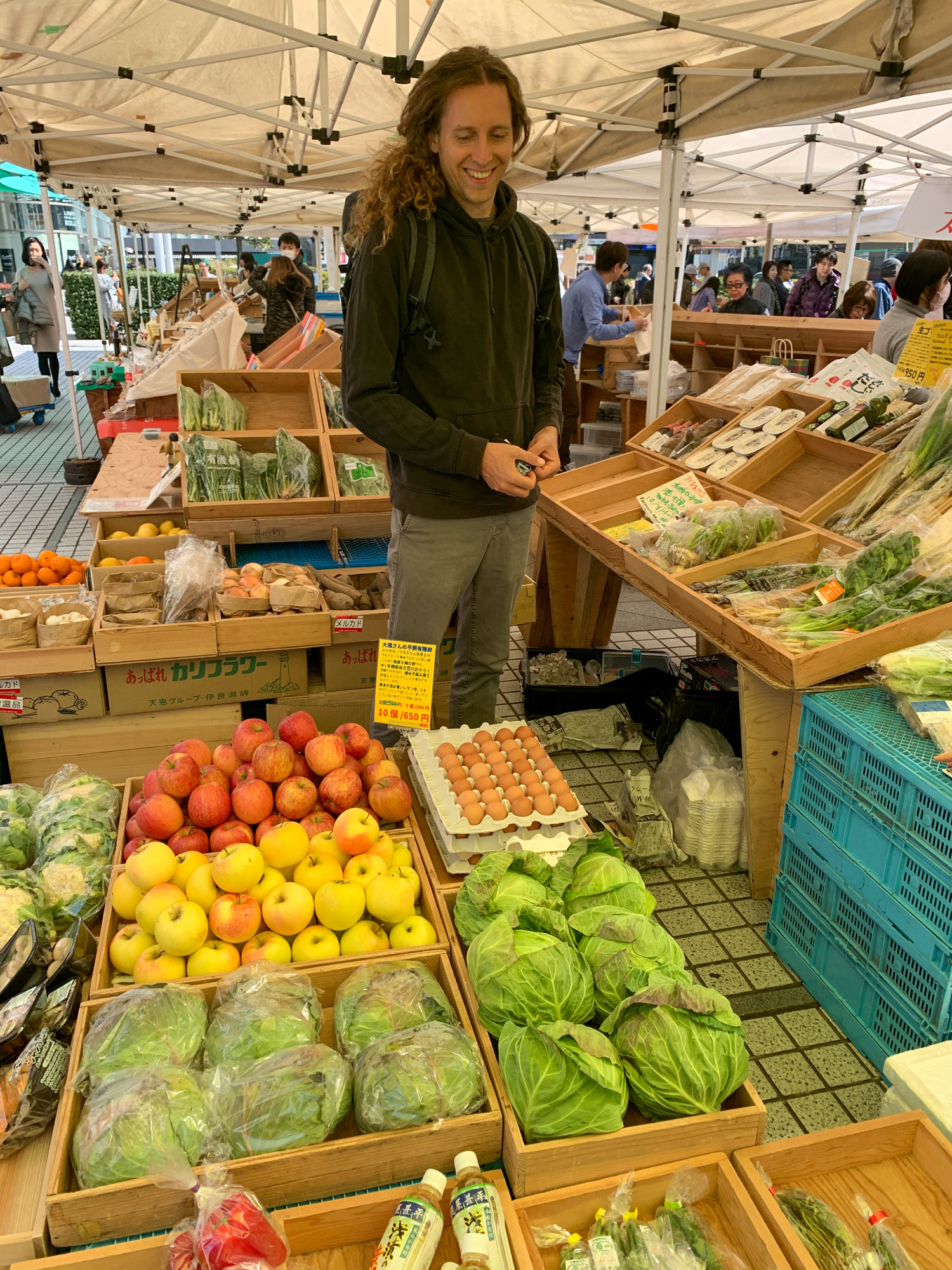 Compared to bigger European and Northern American cities, the availability of organic produce in Tokyo is not impressive. Considering the size of the city, there are just a few organic store chains with a handful of stores located in the city center. We stayed in Shibuya with the highest density of organic stores to choose from. Luckily, some small and bigger food stores all over the city had at least some organic products in stock. There are also delivery services offering organic produce and dry goods. The farmers markets were not a great option for organic produce sadly.
The Organic label/seal to look for in Japan: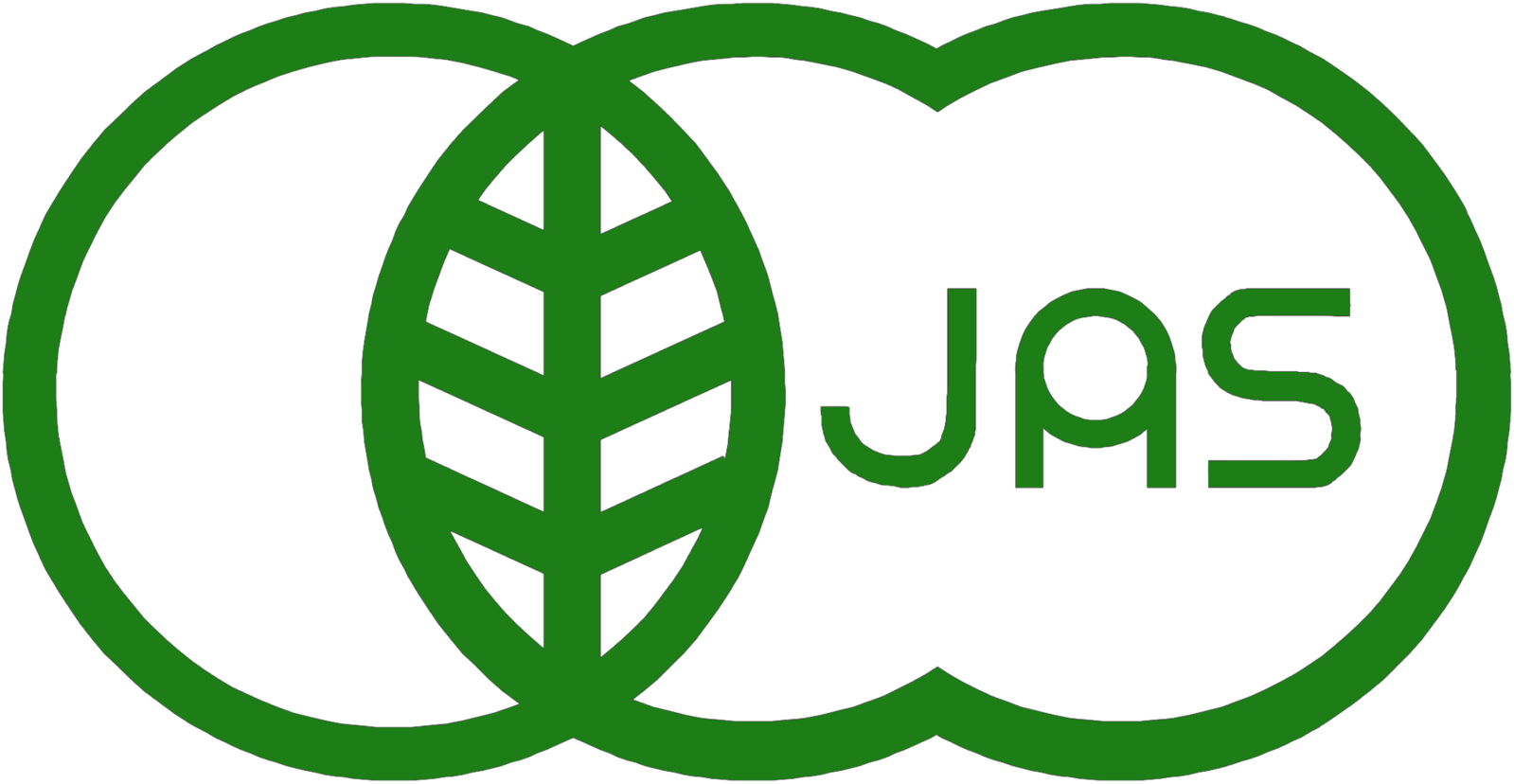 Certified products are manufactured/grown in accordance with organic JAS Standards
Organic Supermarkets
Bio c' Bon
An organic and natural store chain we new from Paris. Lots of European products. A great fruit selection. Mostly organic products. Beauty and skin care products. Check their website and Facebook page for more locations and opening hours or just google the store.
Bio c' Bon Gaien-nishi-dori
Gaien-nishi-dori, 3 Chome-42-2 Jingumae, Shibuya City, Tokyo 150-0001, Japan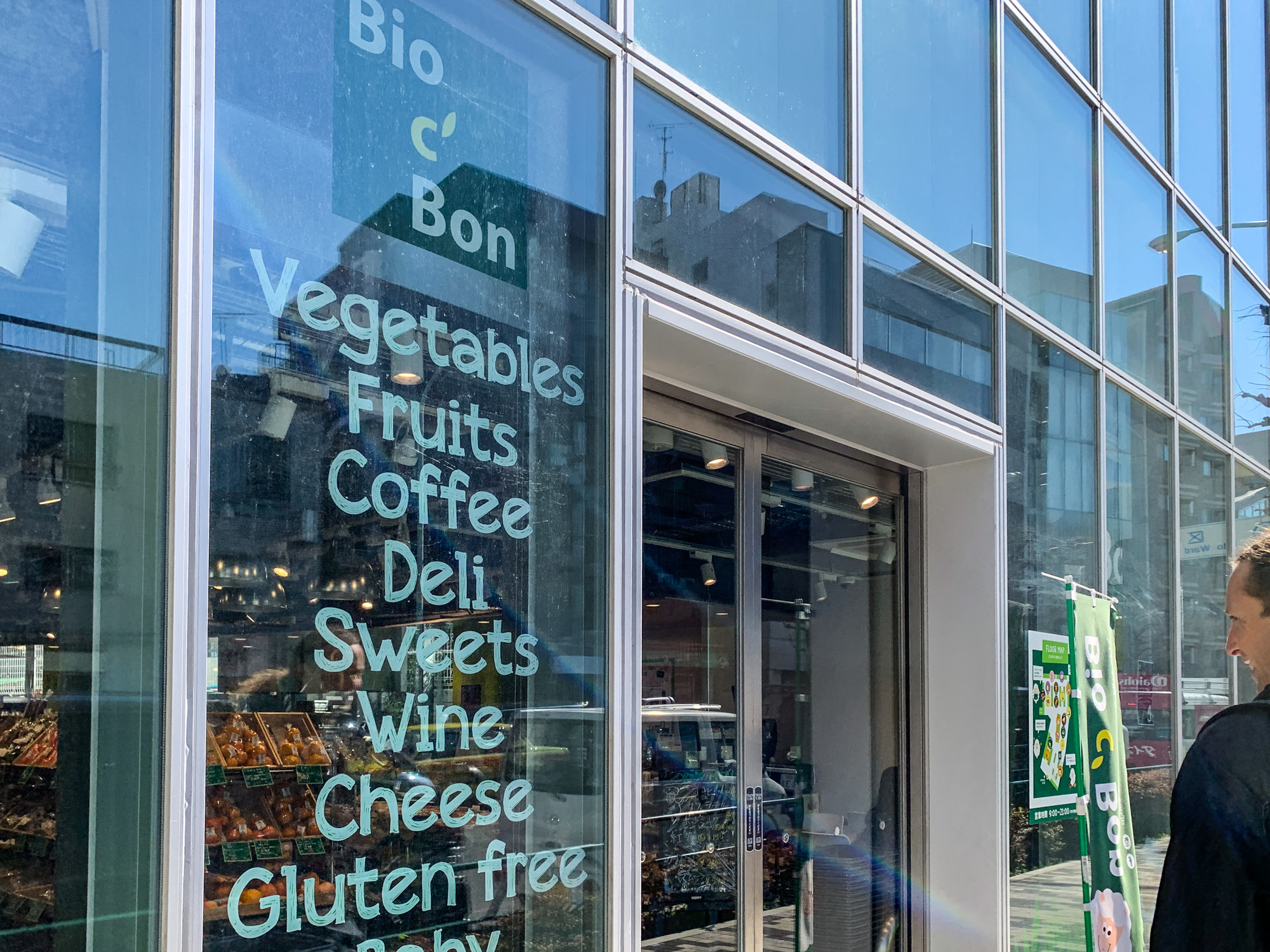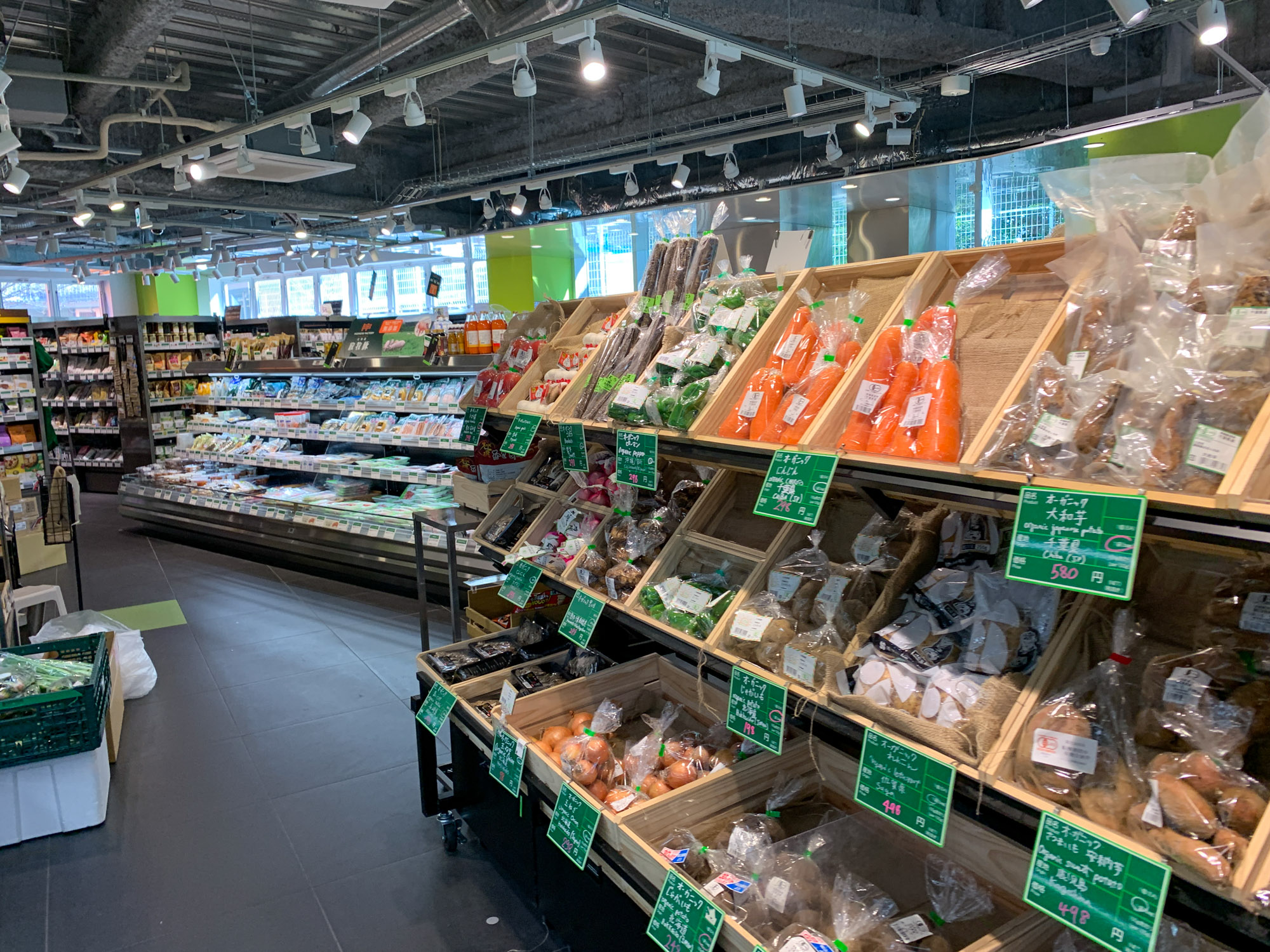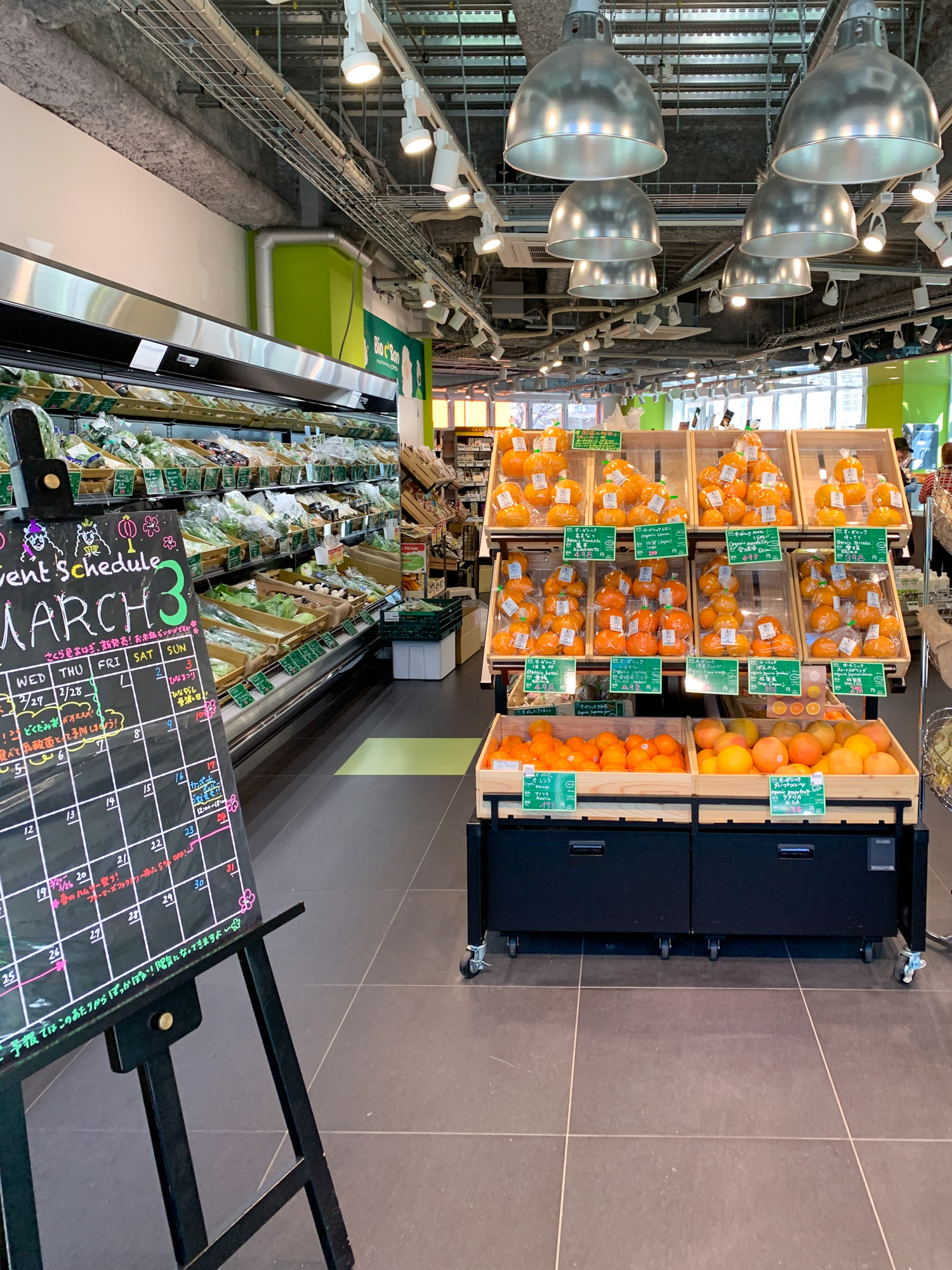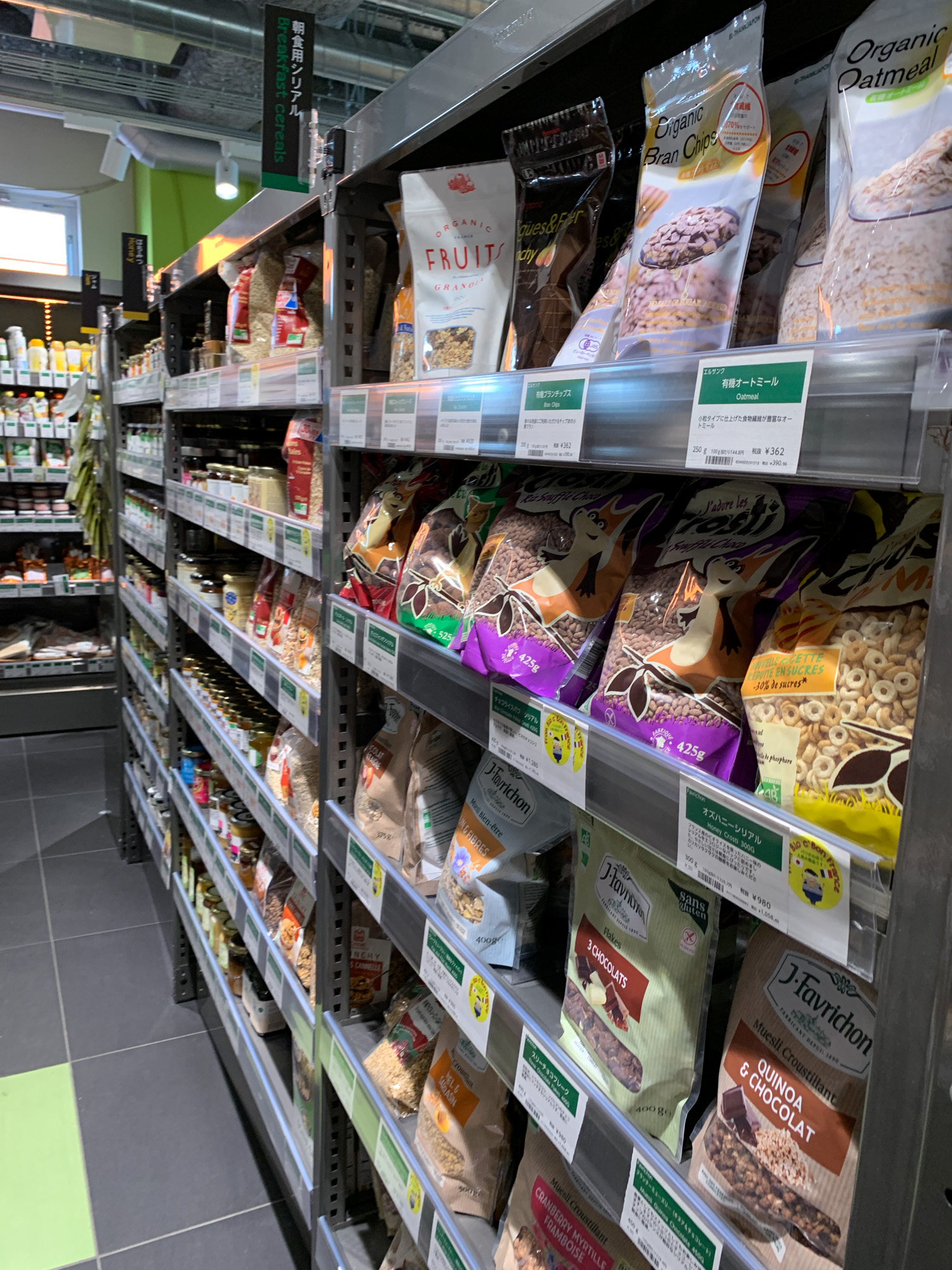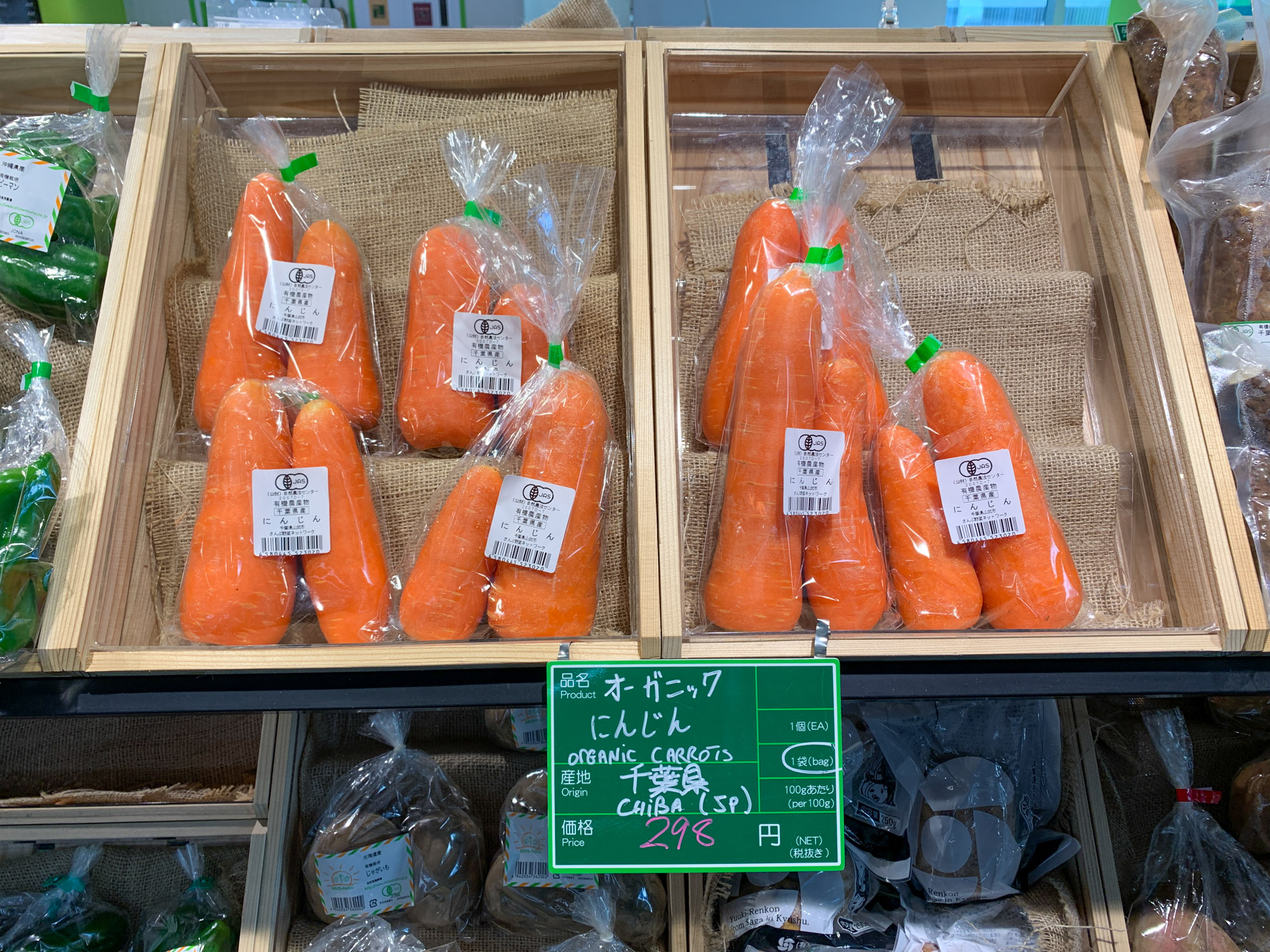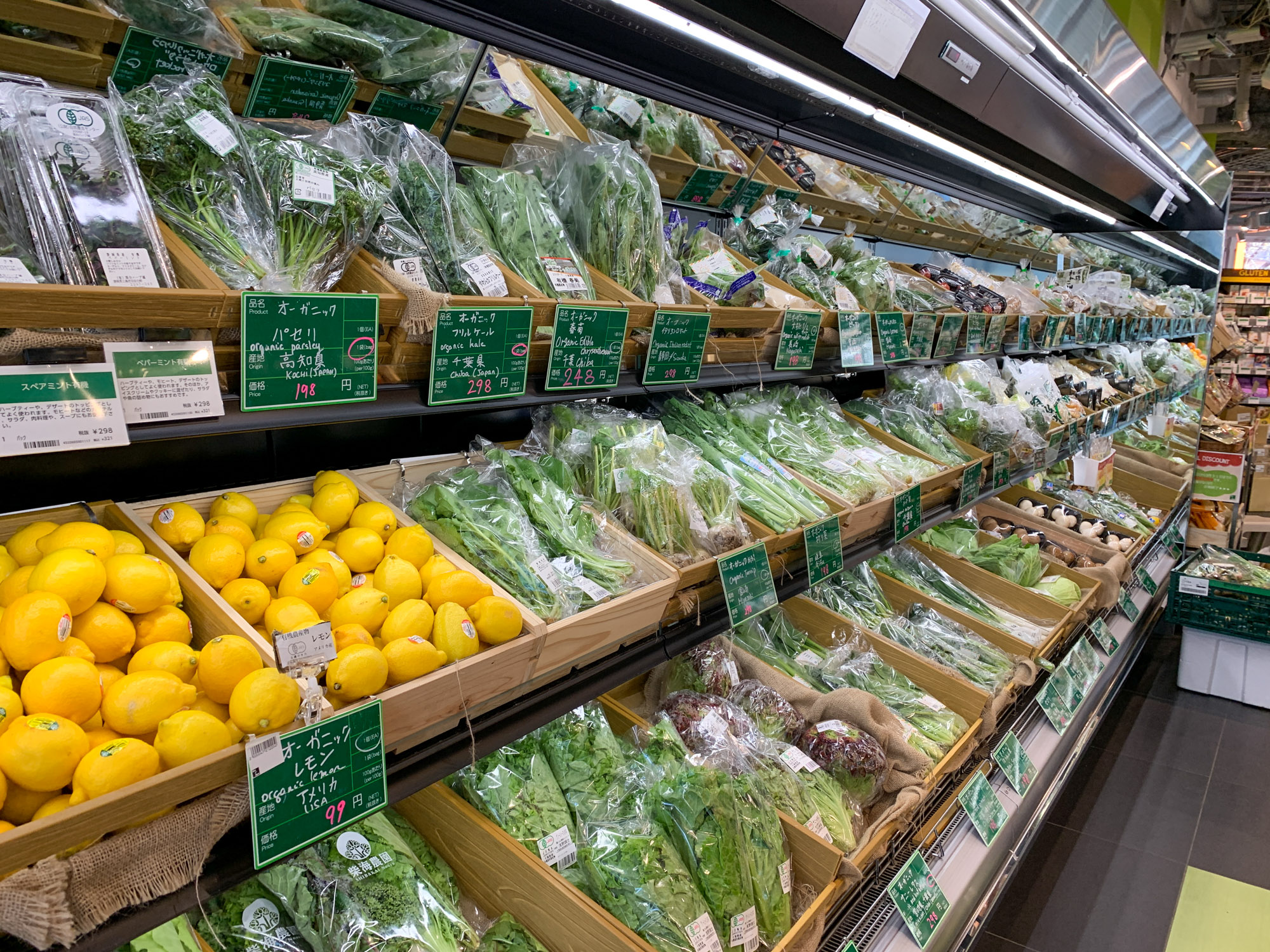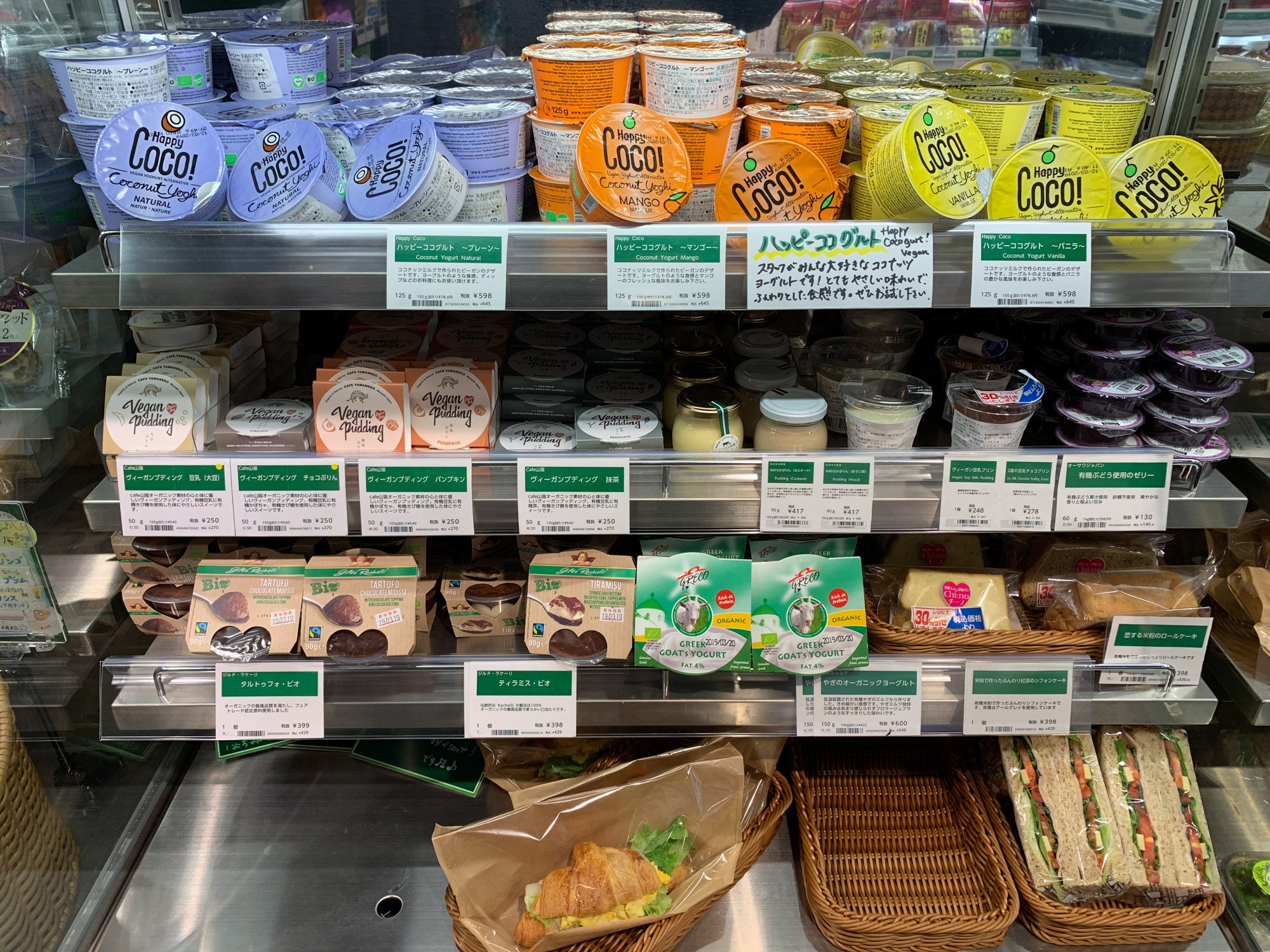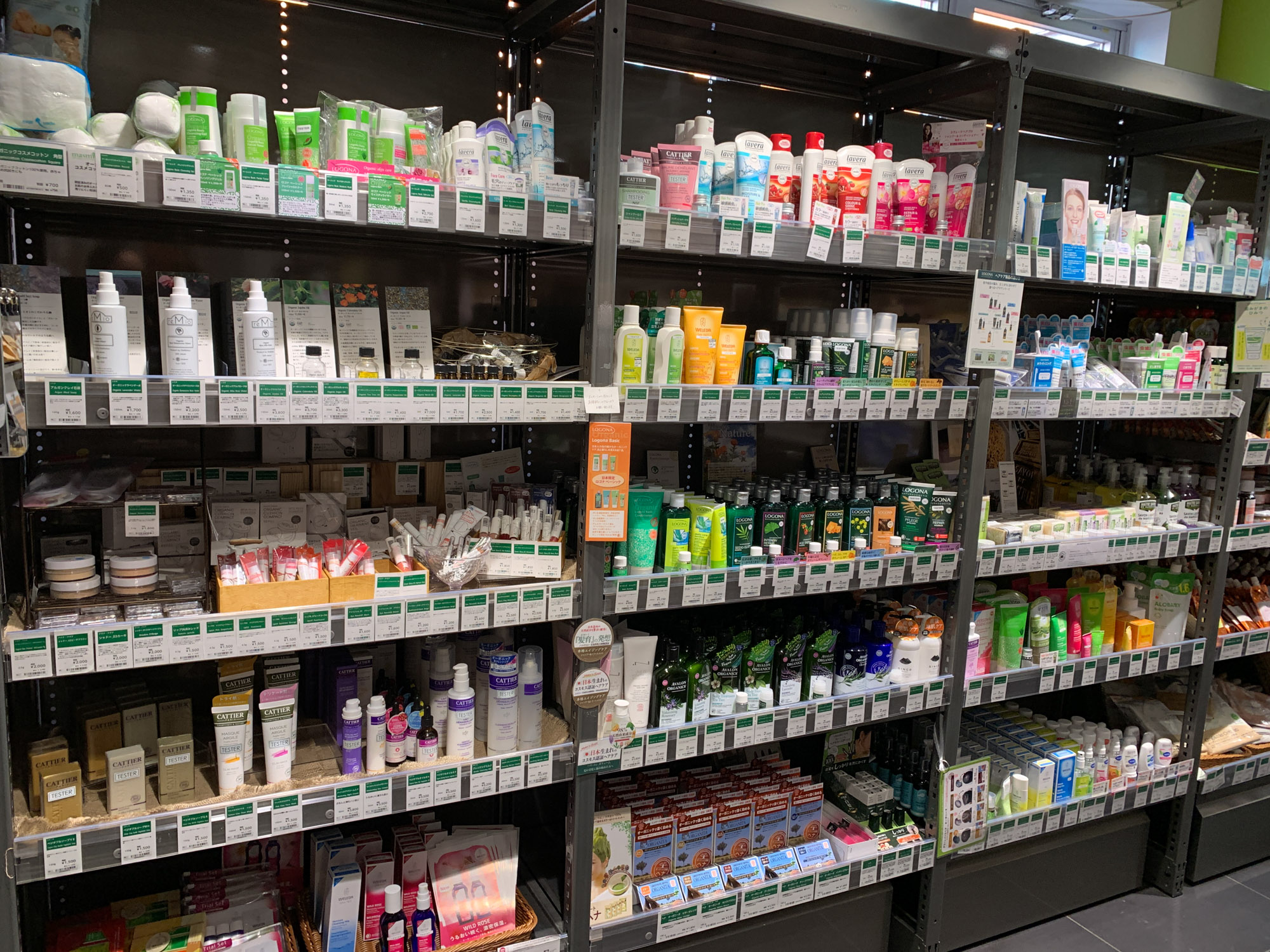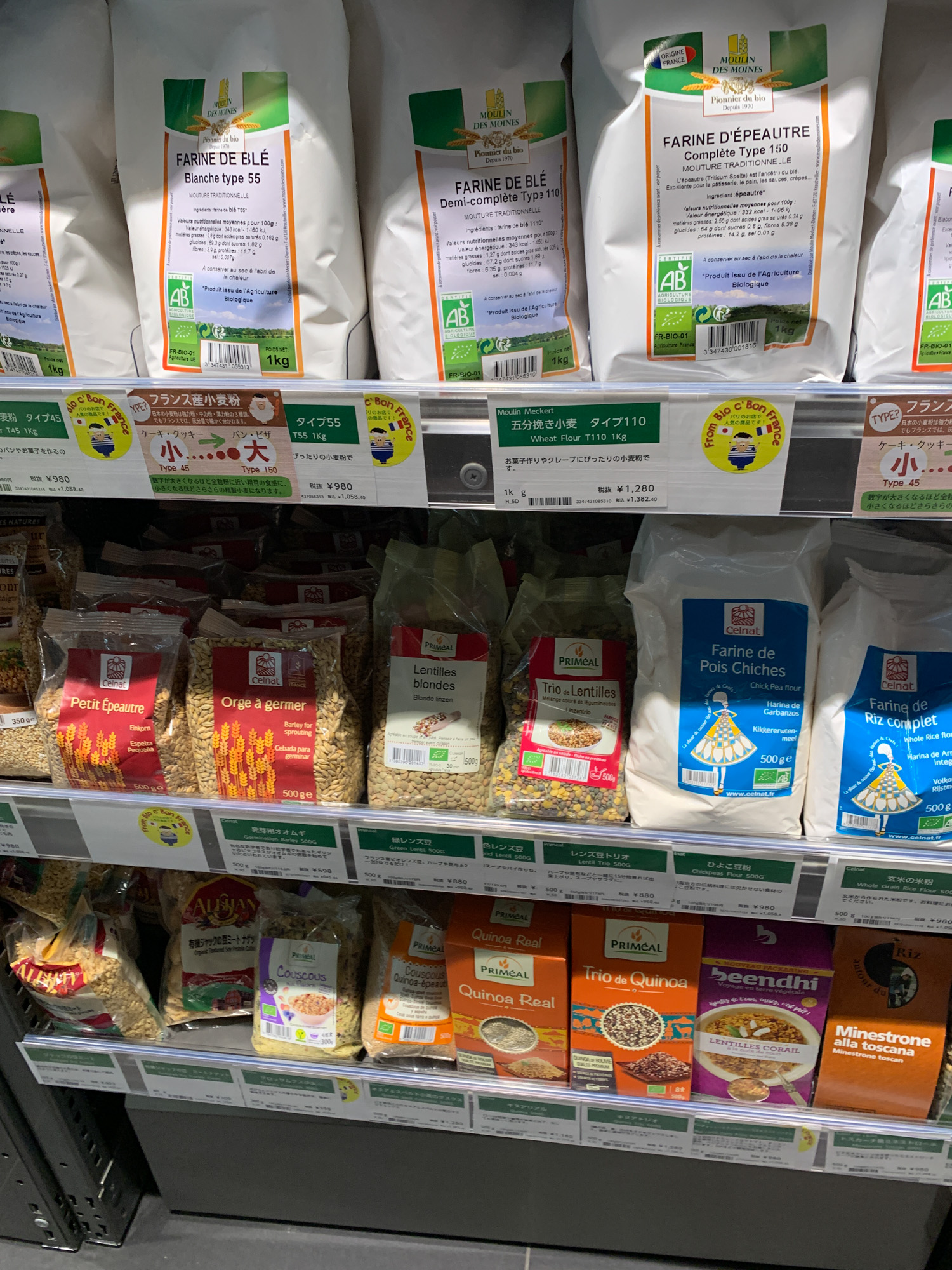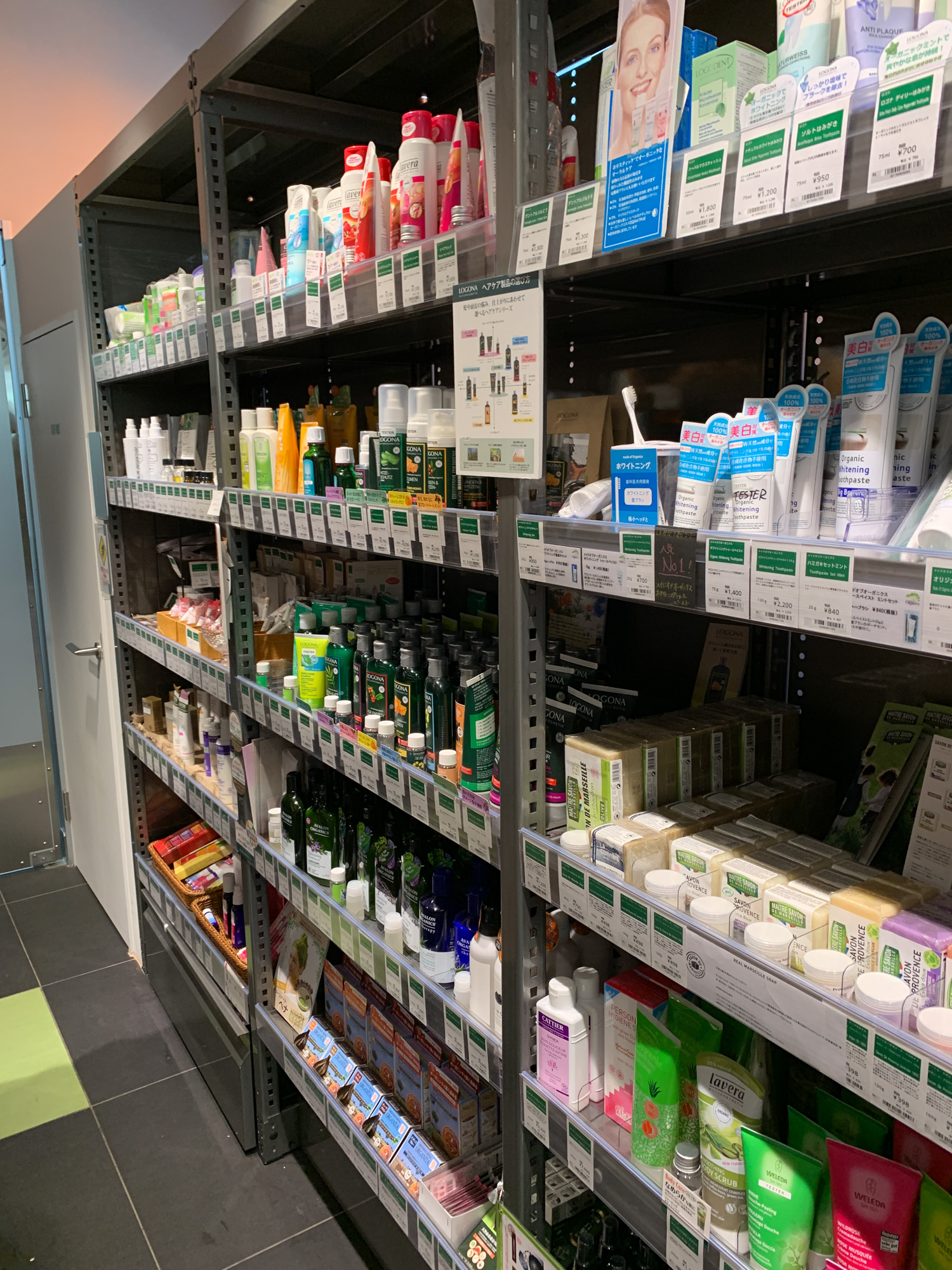 Bio C Bon Tomigaya
ビオセボン(Bio c' Bon)富ヶ谷店
1 Chome-49-番21号 Tomigaya, Shibuya City, Tokyo 151-0063, Japan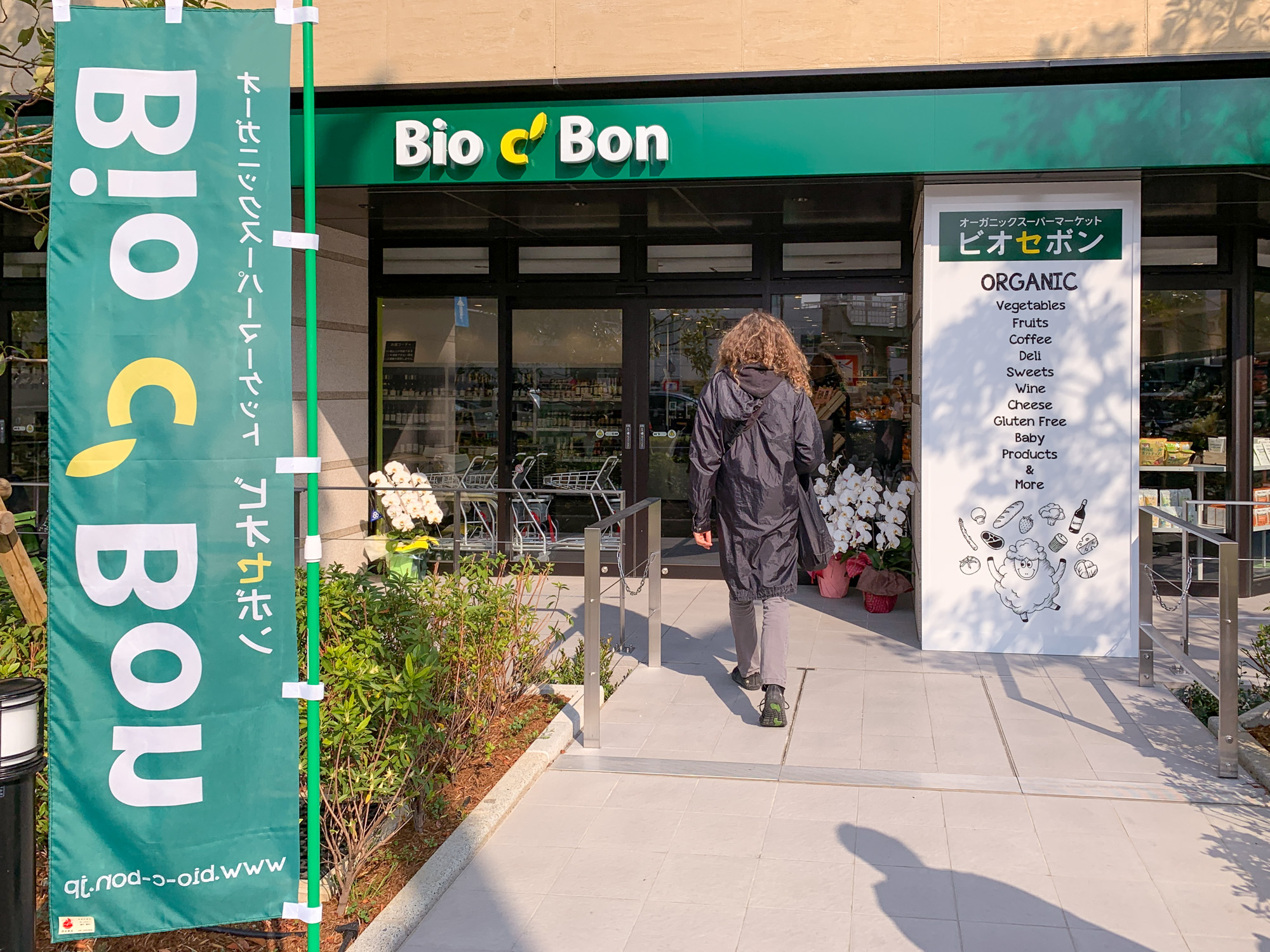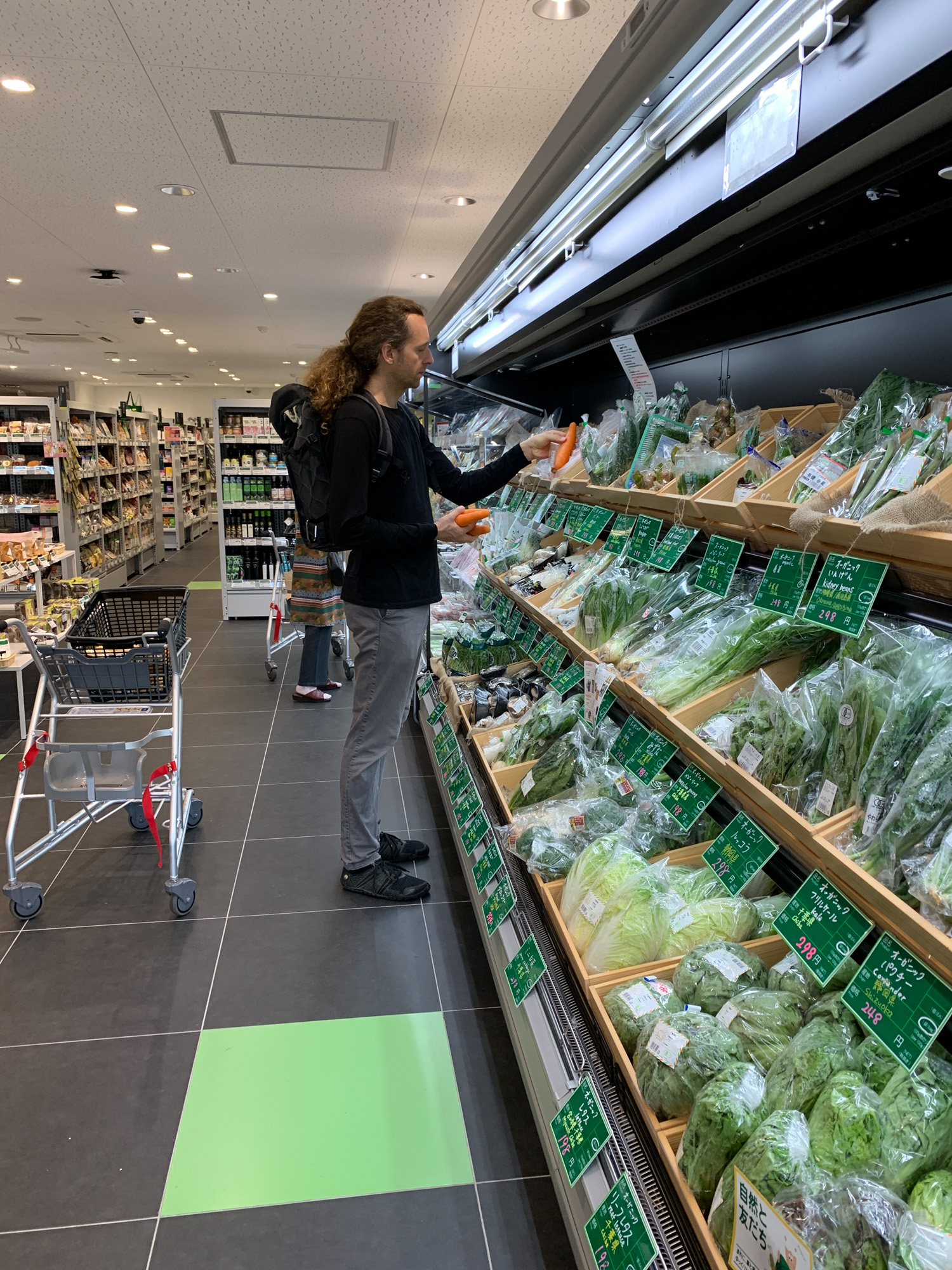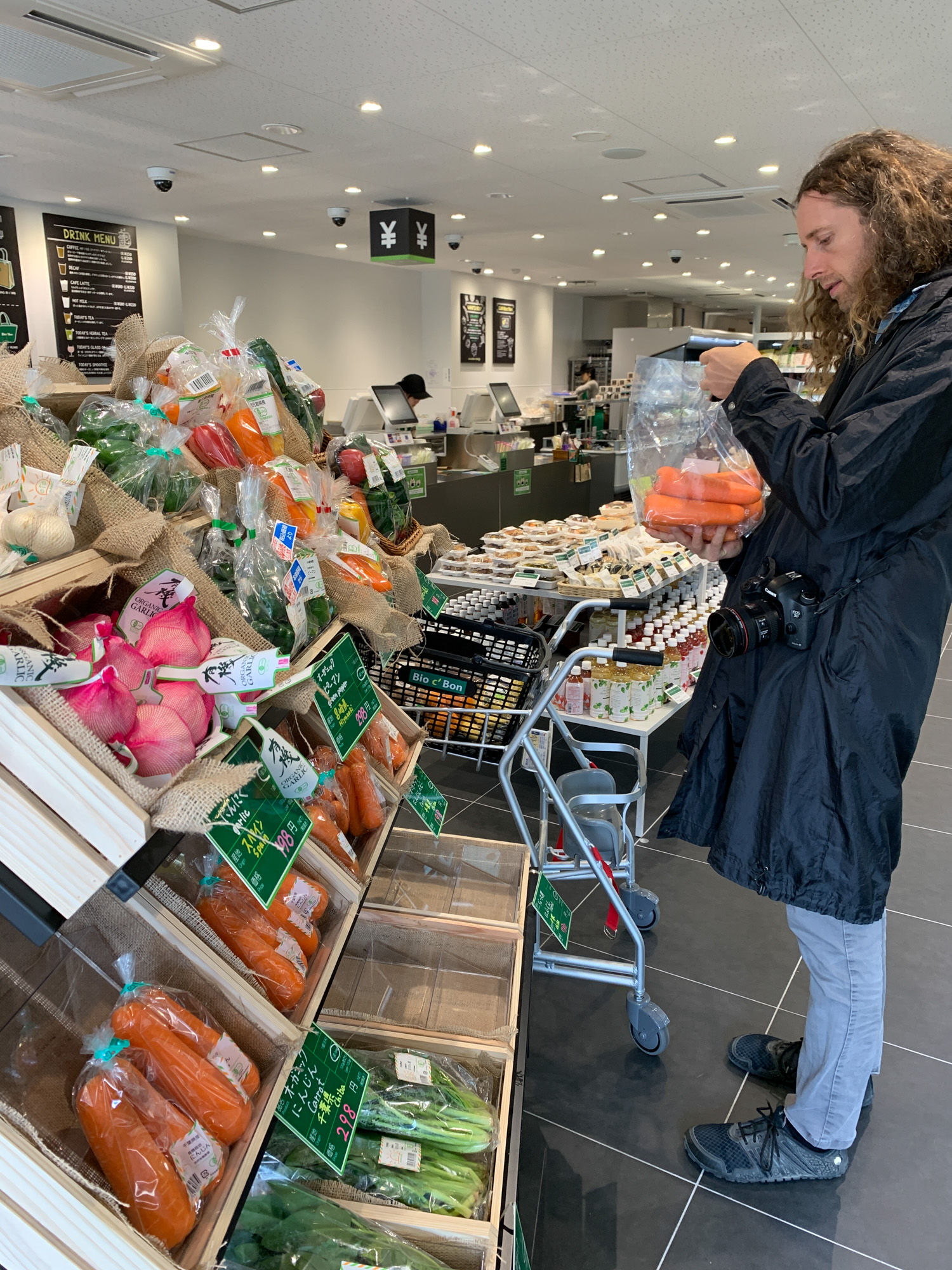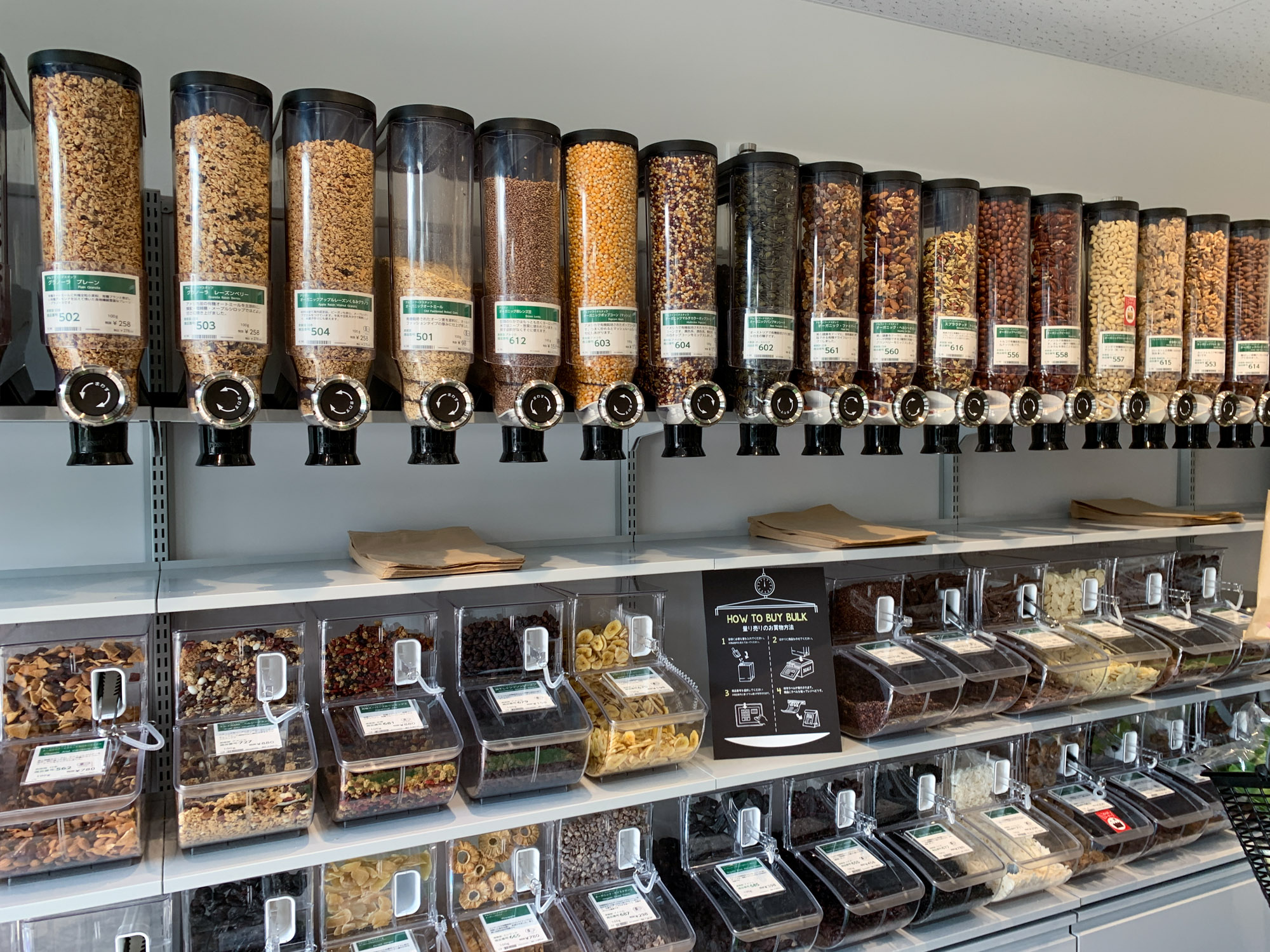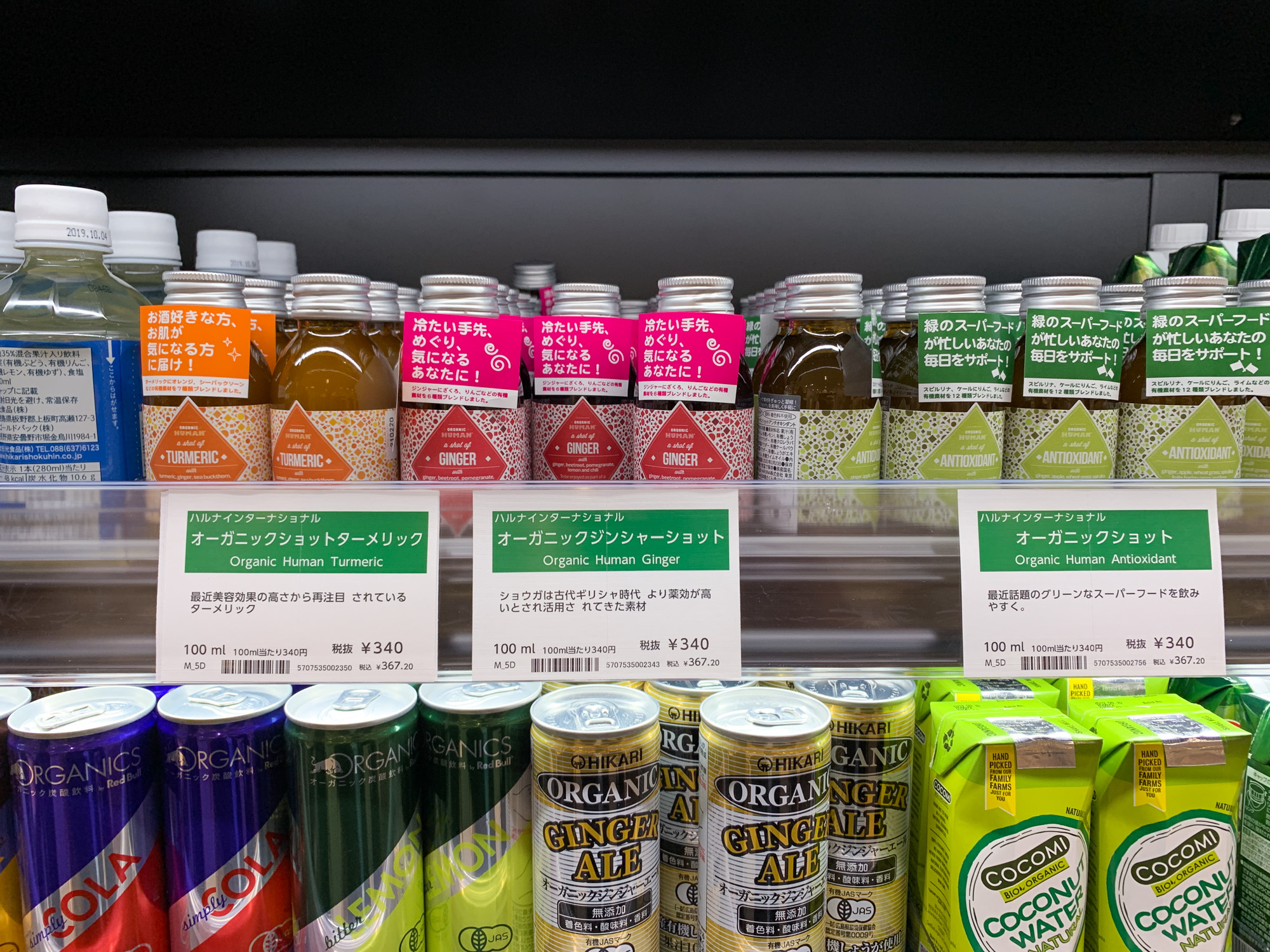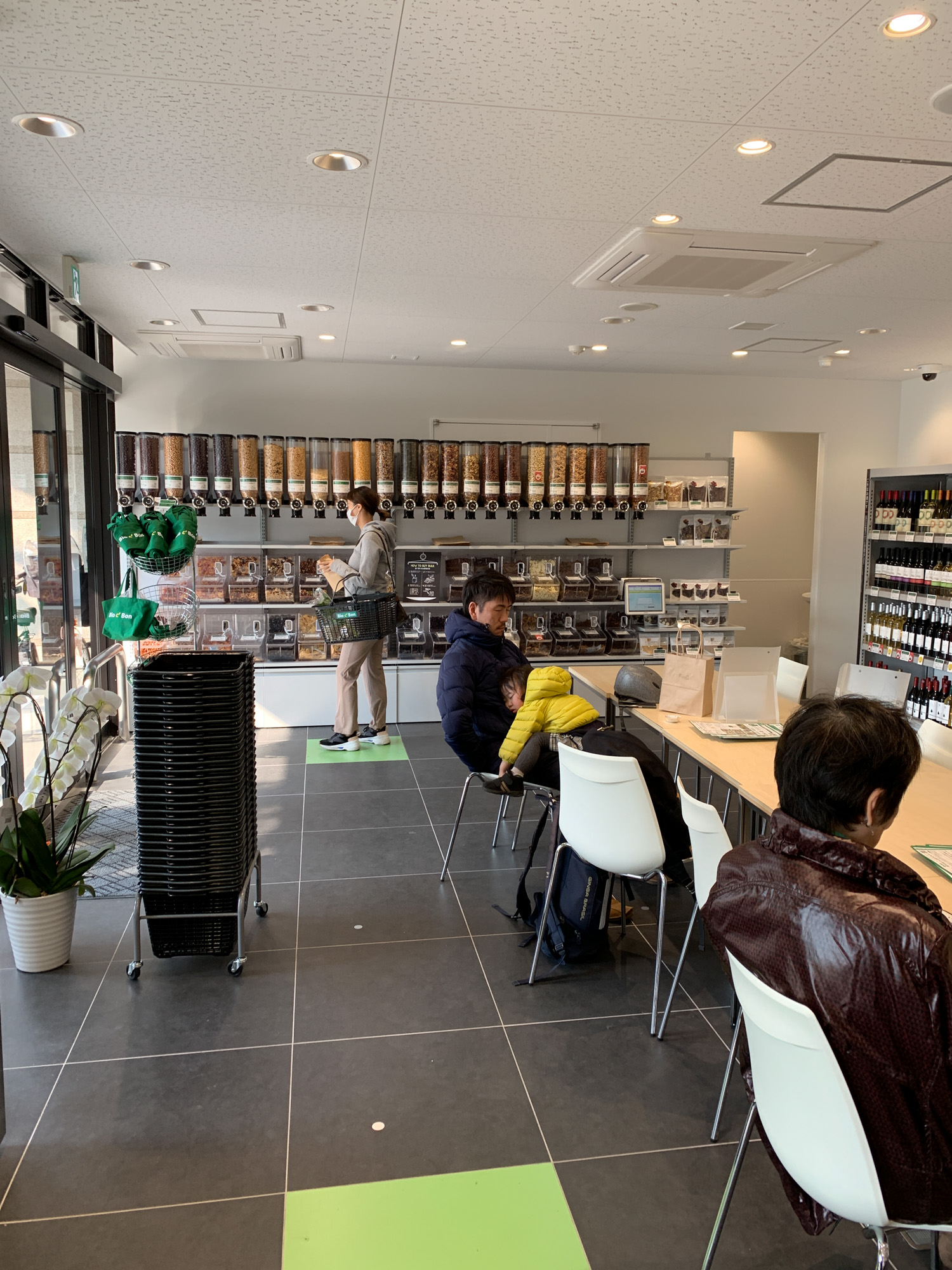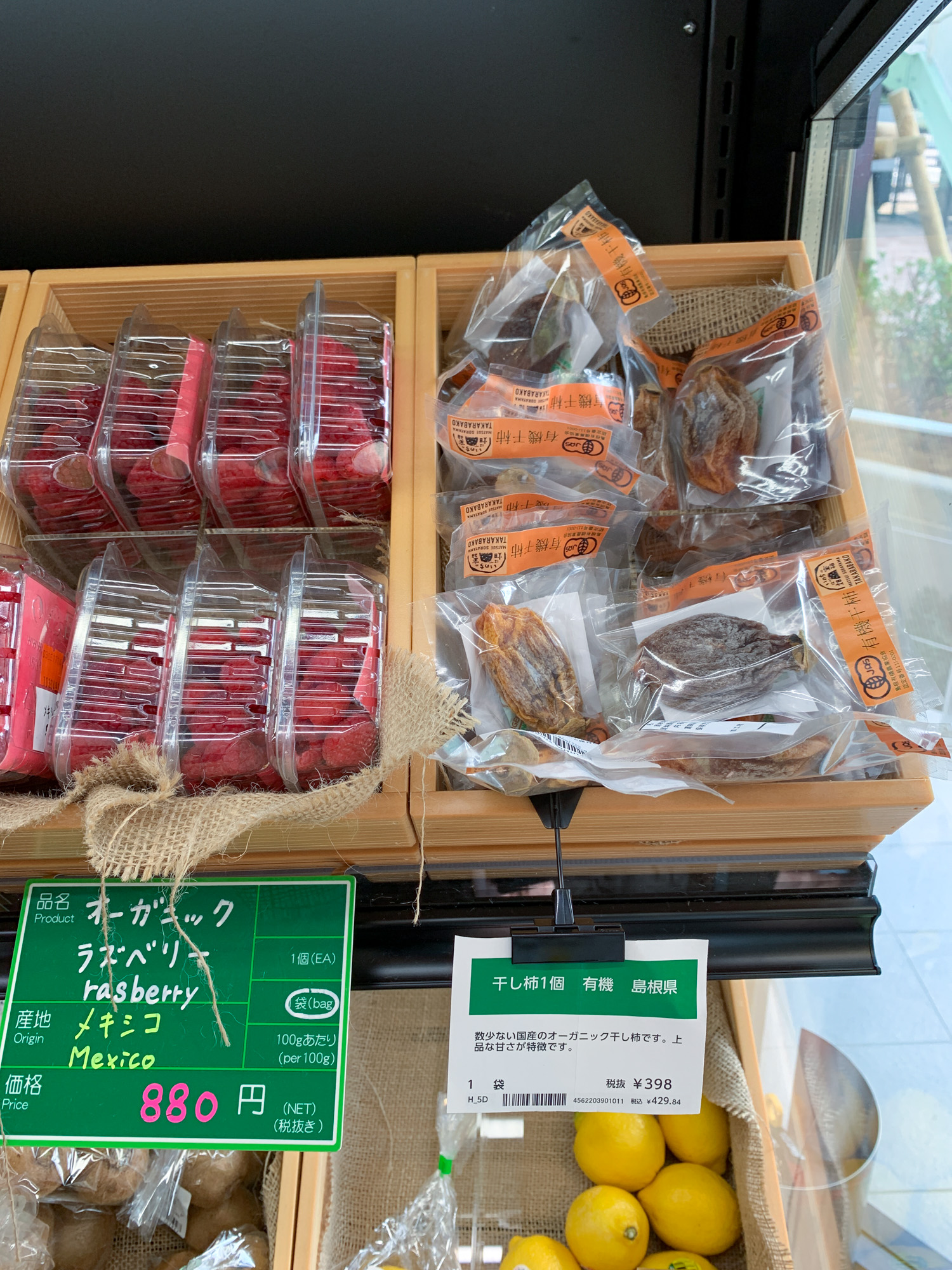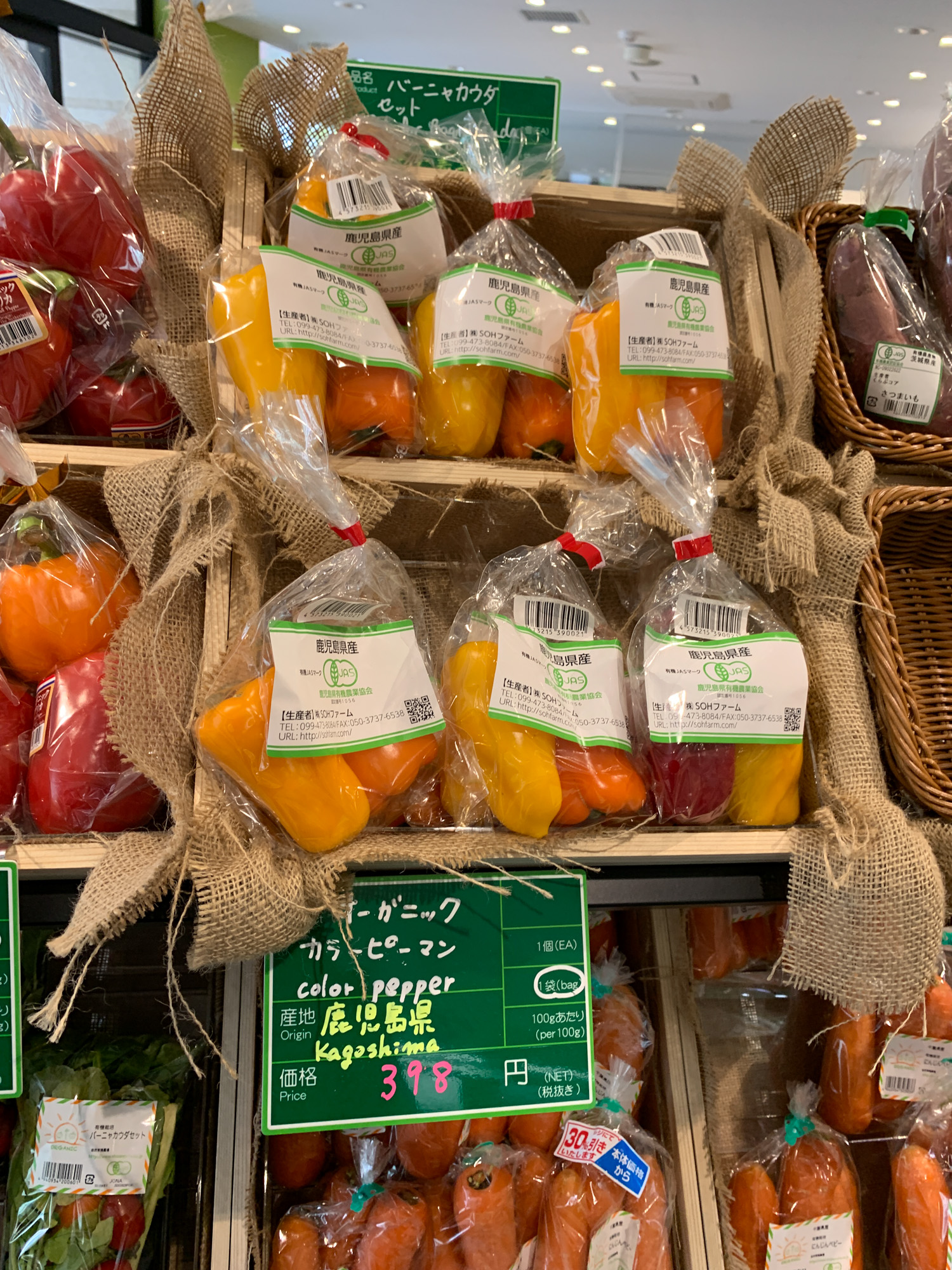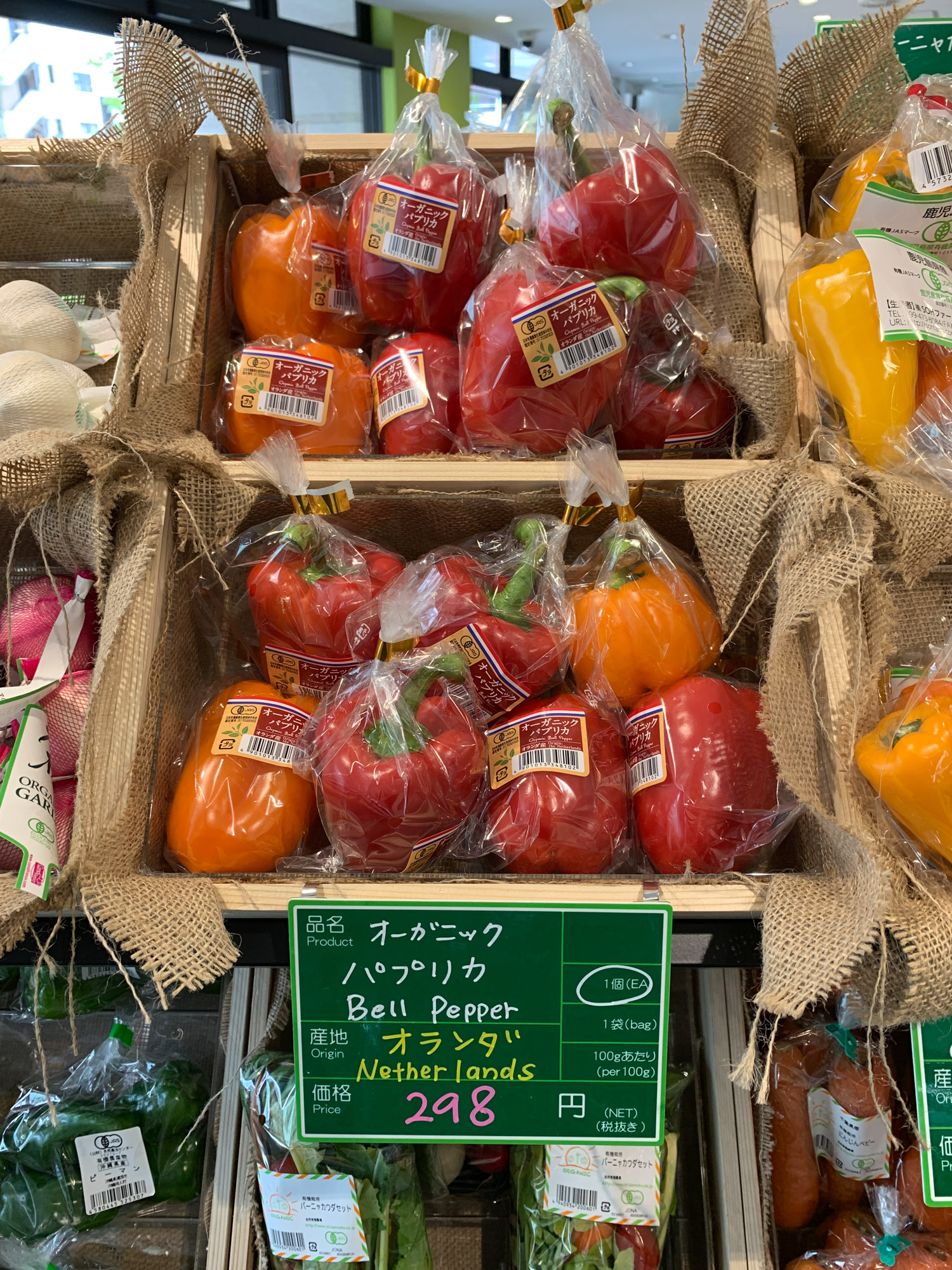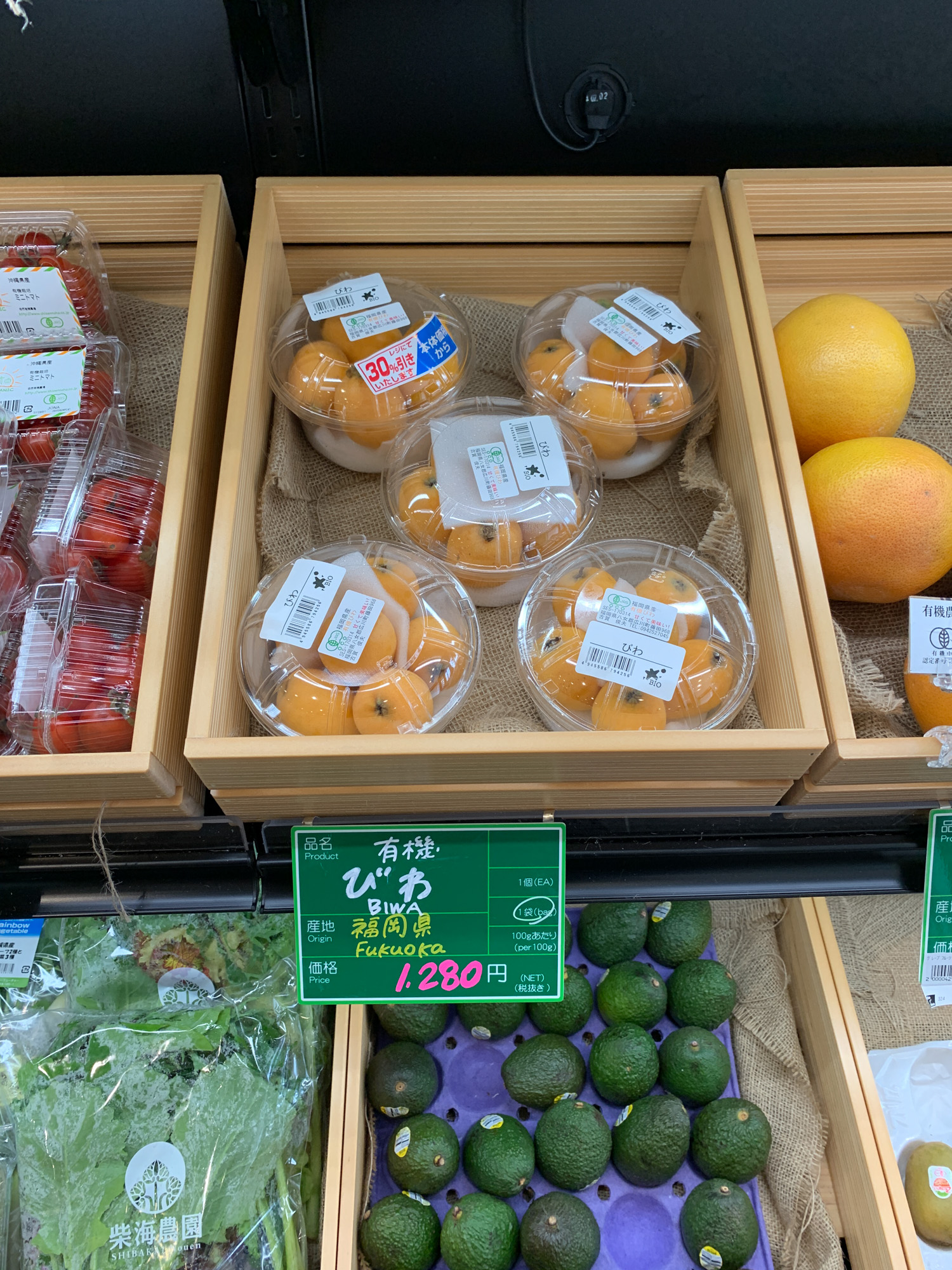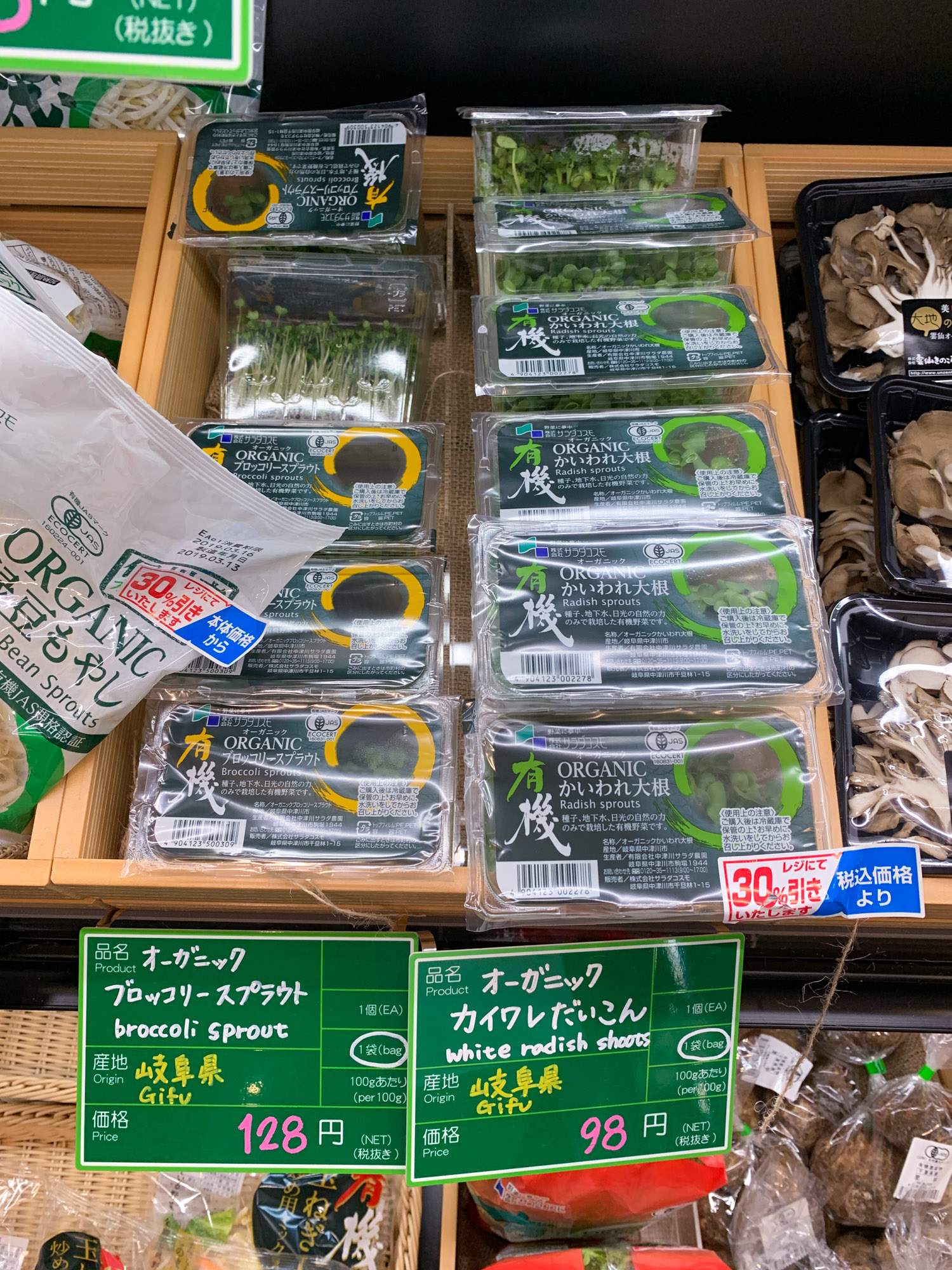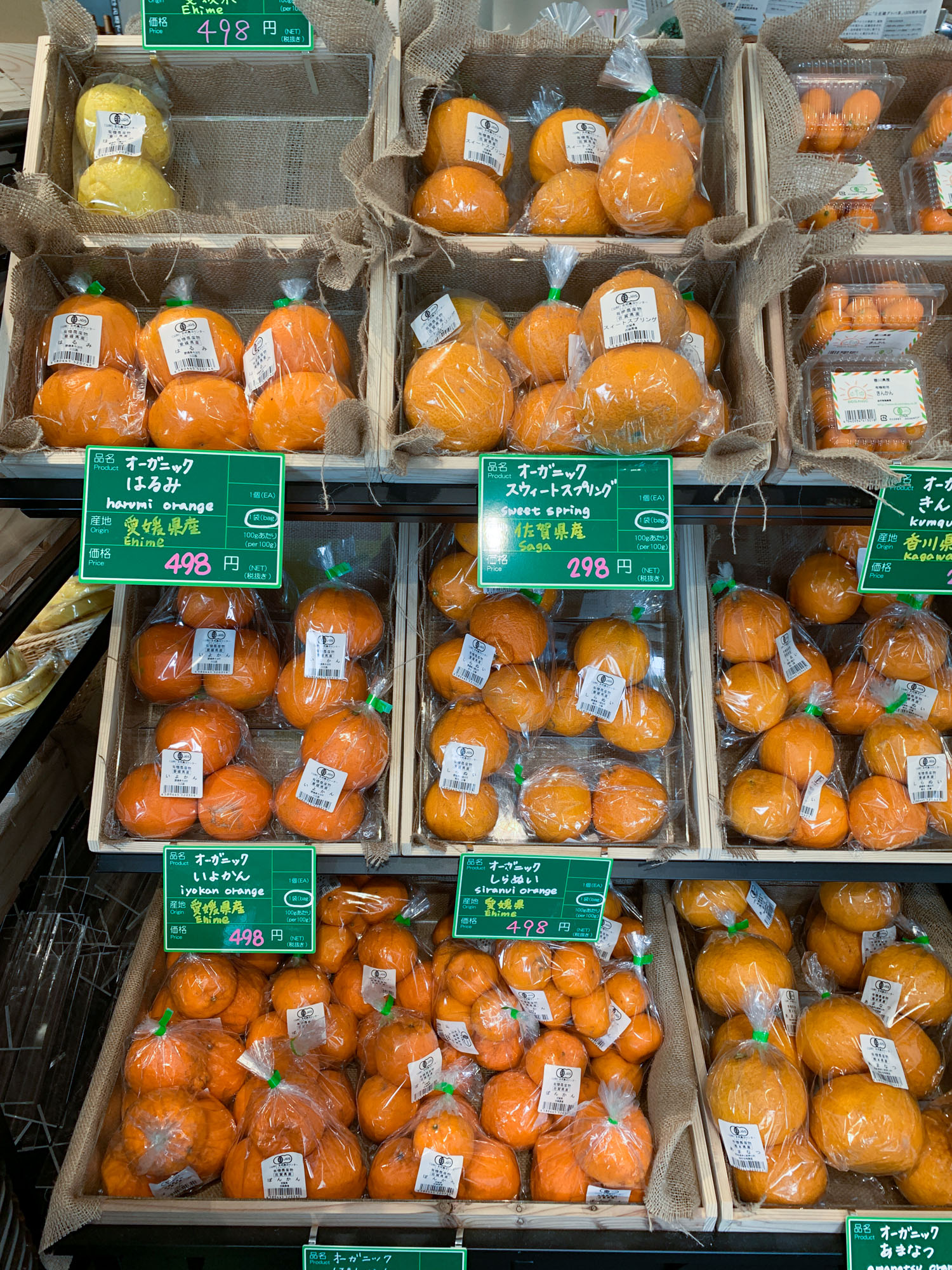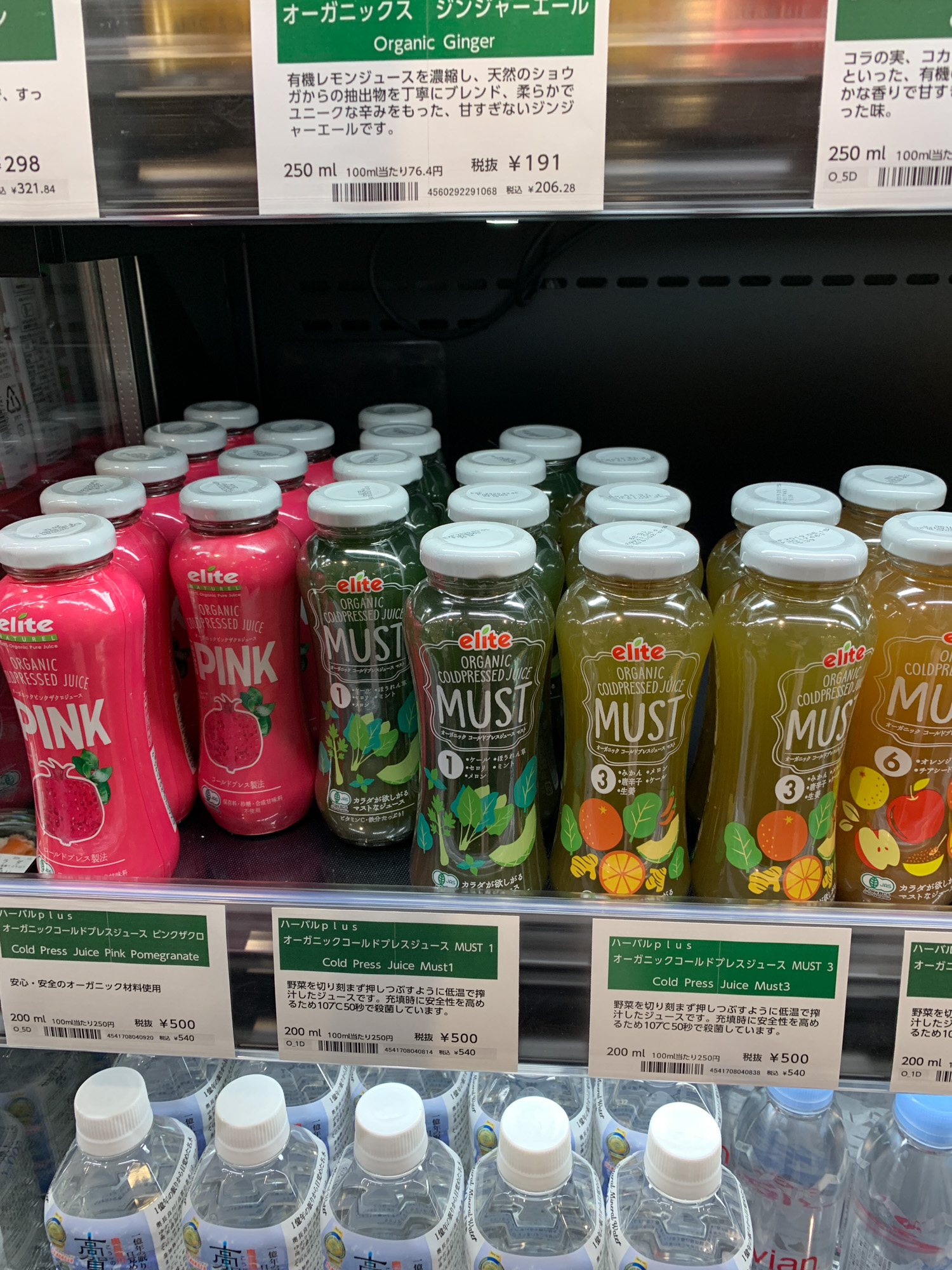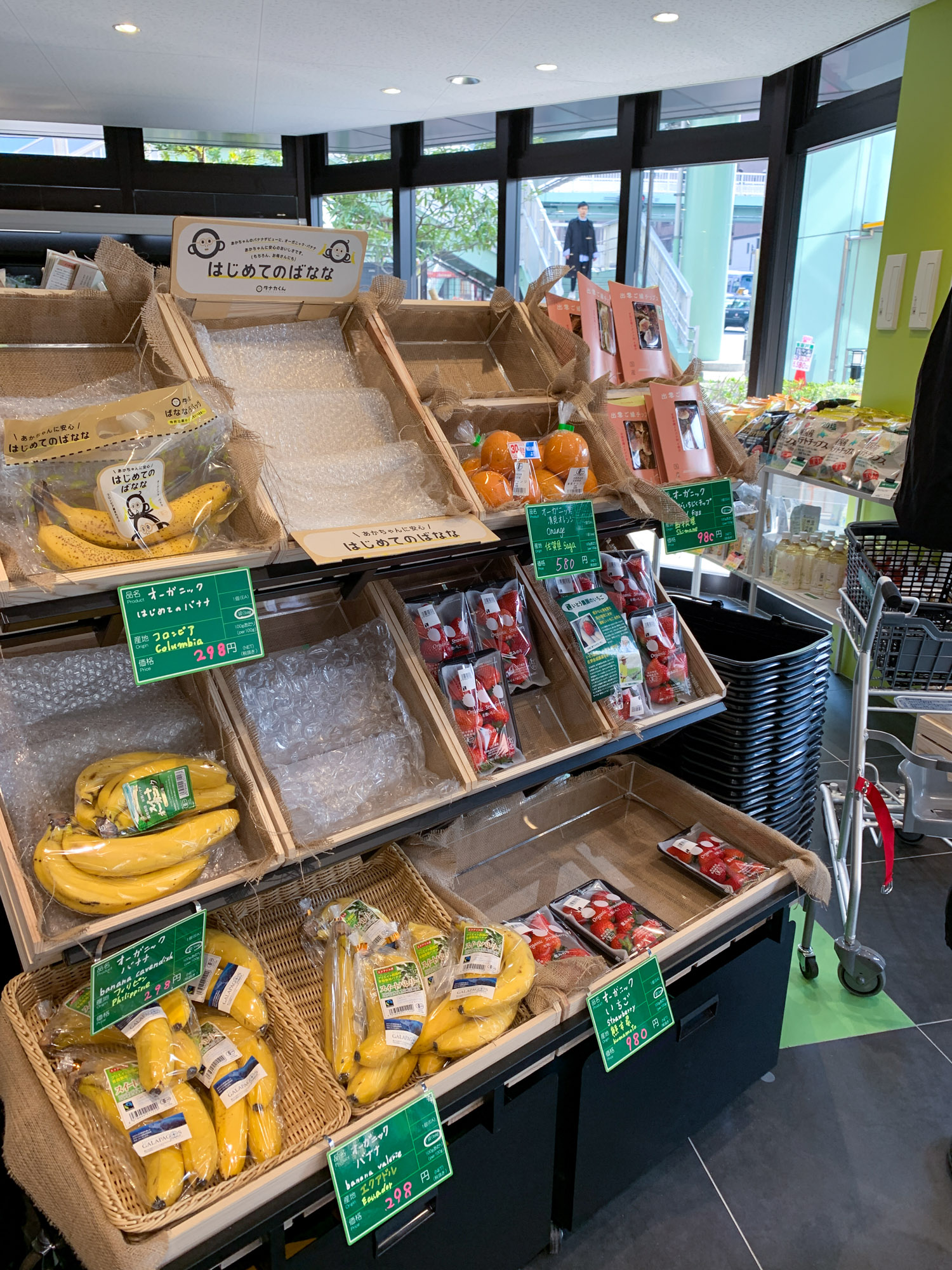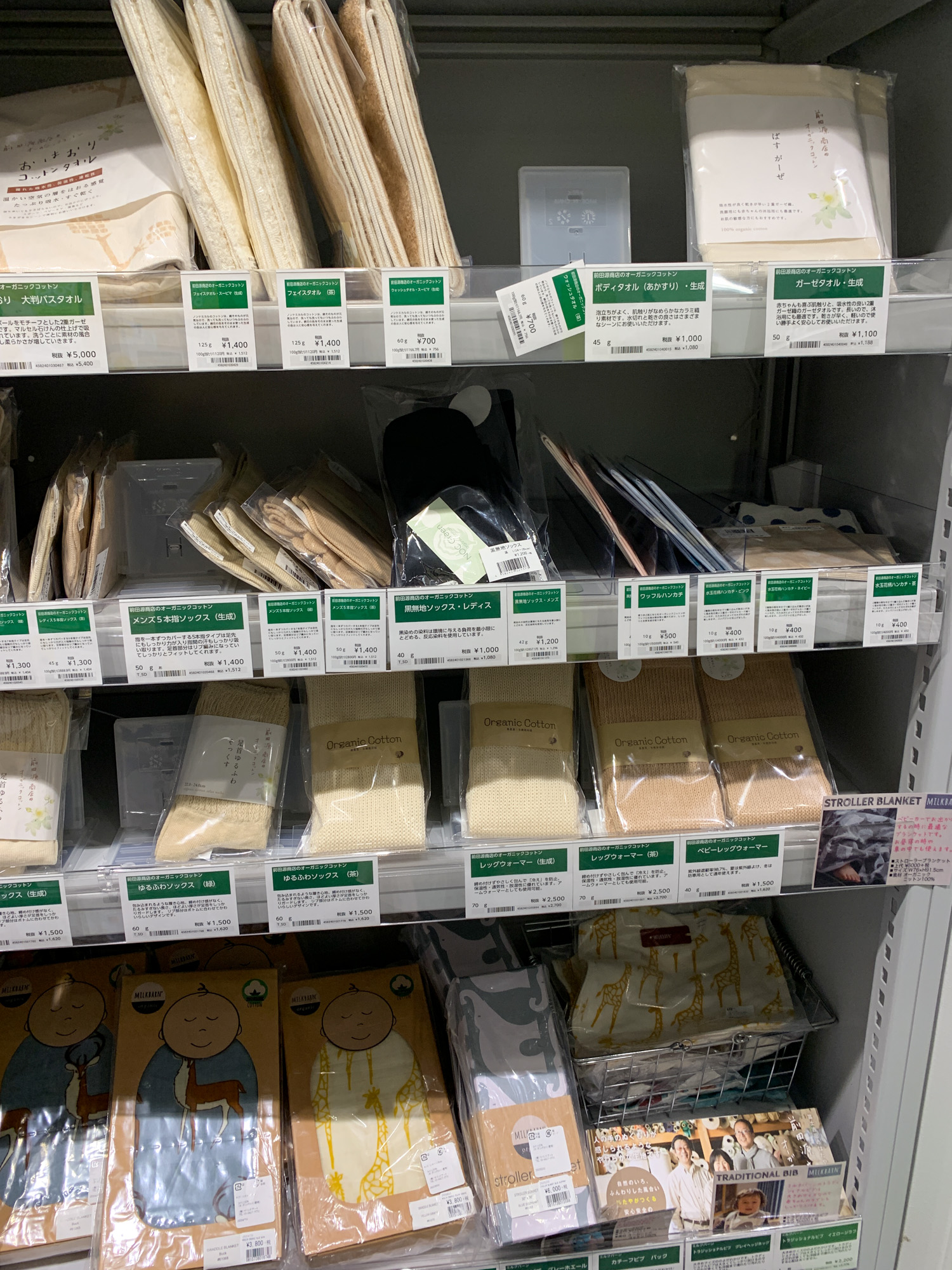 Bio c' Bon Nakameguro
Japan, 〒153-0051 Tokyo, Meguro City, Kamimeguro, 1 Chome−26−2 中目黒アトラスタワー内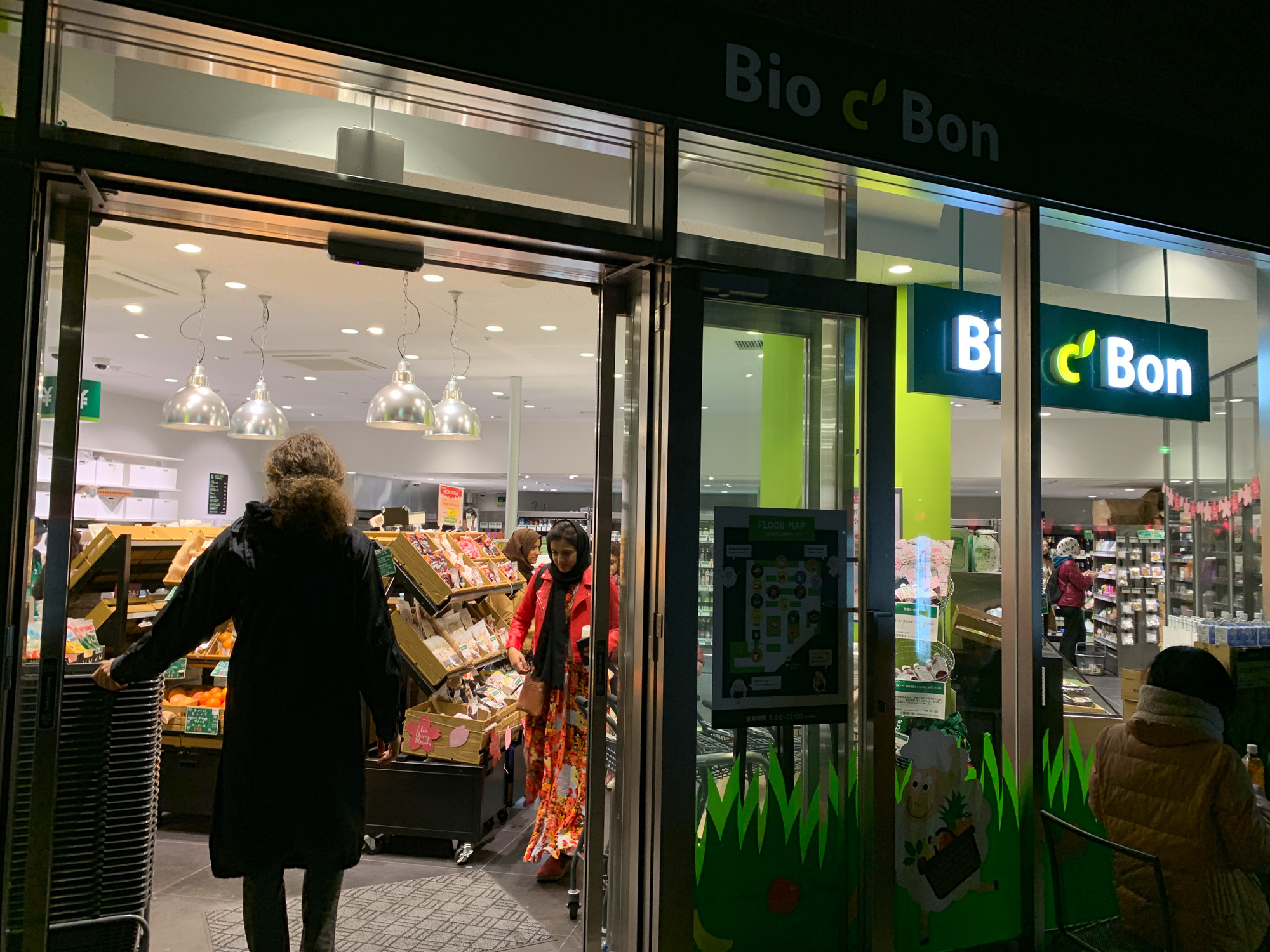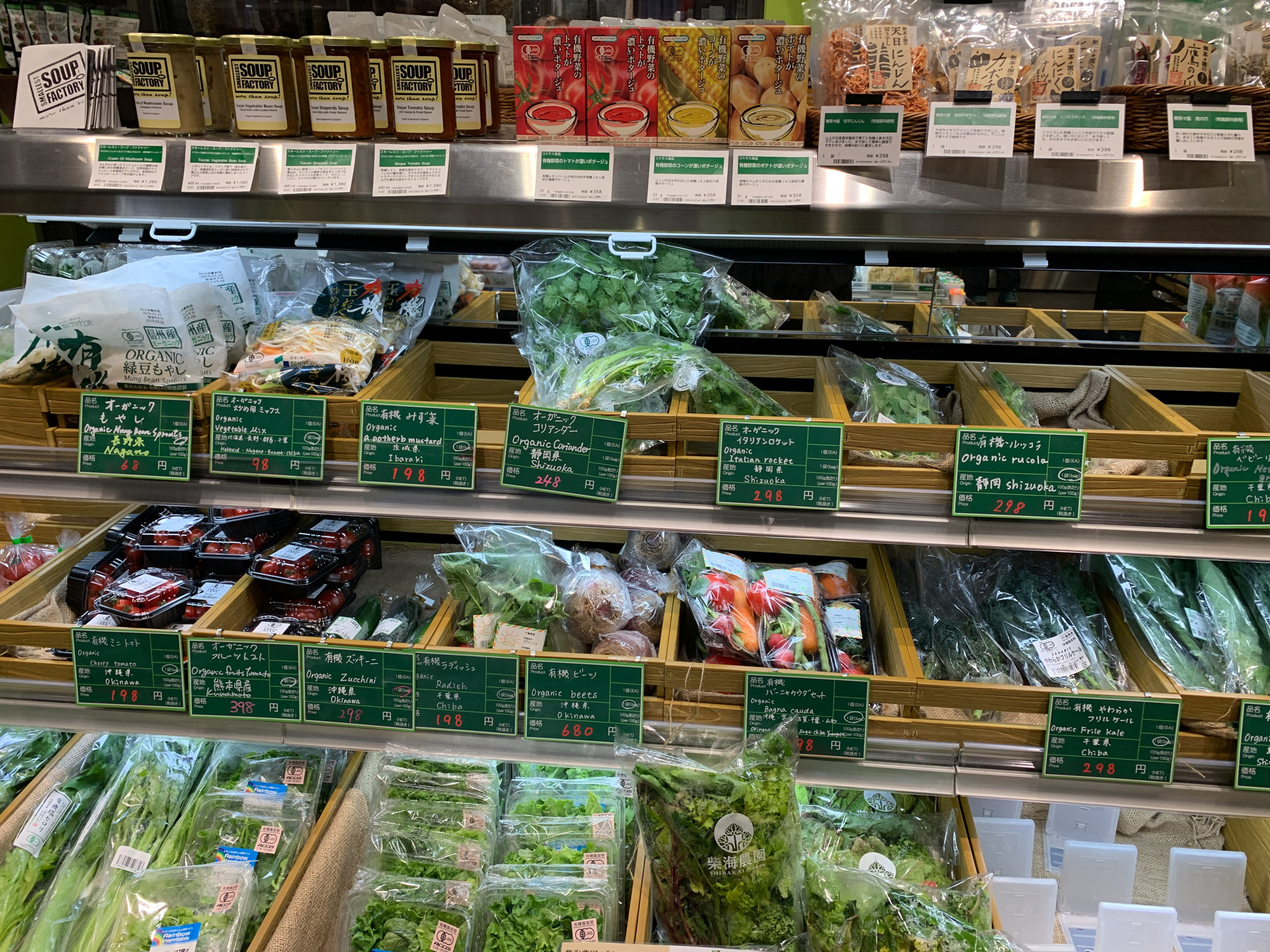 Bio c' Bon Azabujuban Shop
Japan, 〒106-0045 Tokyo, Minato City, Azabujuban, 2 Chome−9−2 1階