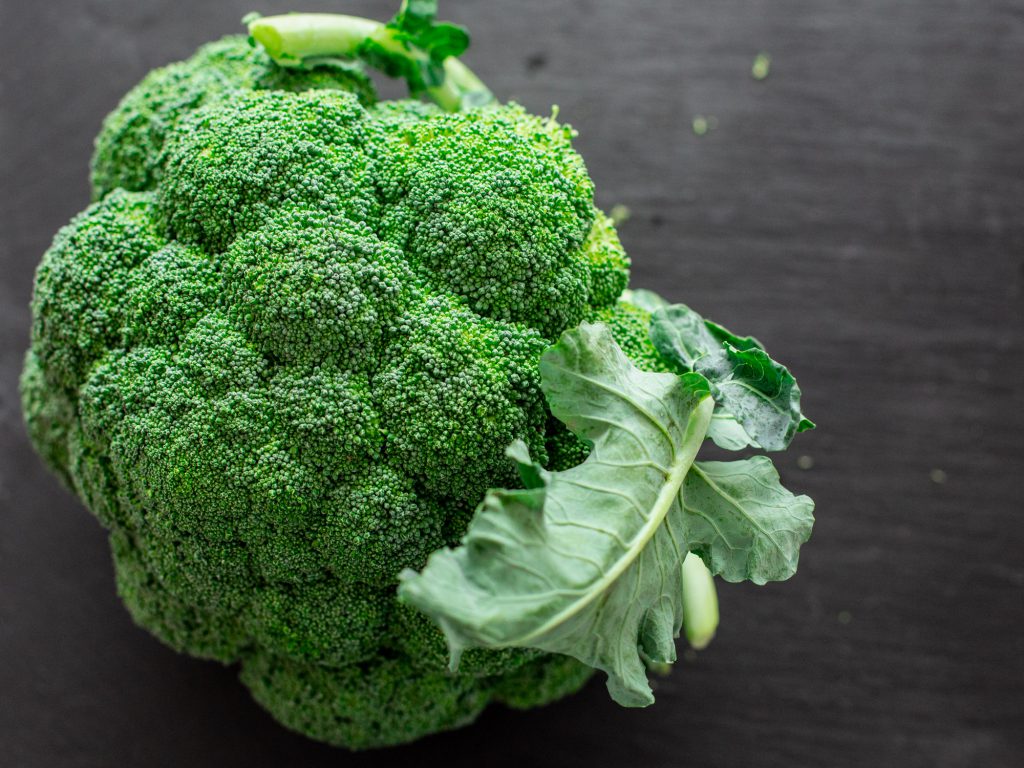 Broccoli is a very underrated vegetable. Probably because most people don't it when overcooked. Raw broccoli is quite tasty , but is difficult to chew and not easy to digest. There are a few prep hacks, that help making raw broccoli softer, such as shredding it in the food processor.
Raw vegan recipes with broccoli
Share with your friends! They love what you love!
Subscribe to the newsletter!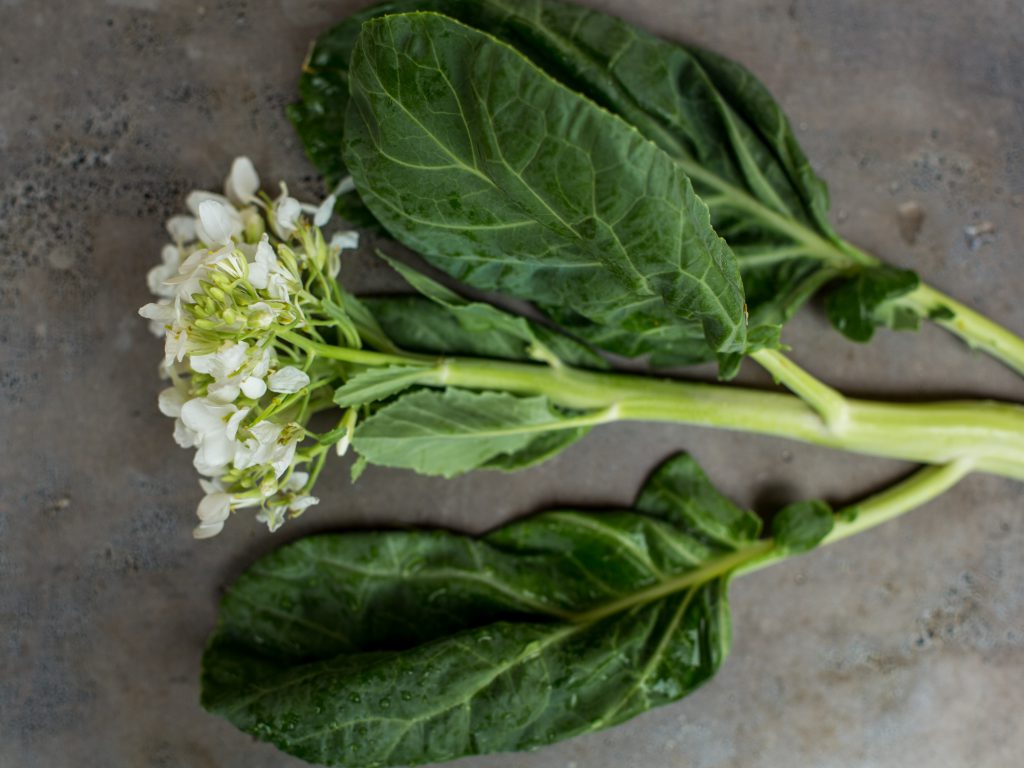 Broccoli measurements
1 cup chopped = 70-95 g
1 bunch = 500-900 g
1 medium size head of broccoli = 9 ounces
ratio floretts to stem 3.5:2
1 5″ spear = 25-40 g
1 stalk = 100-200 g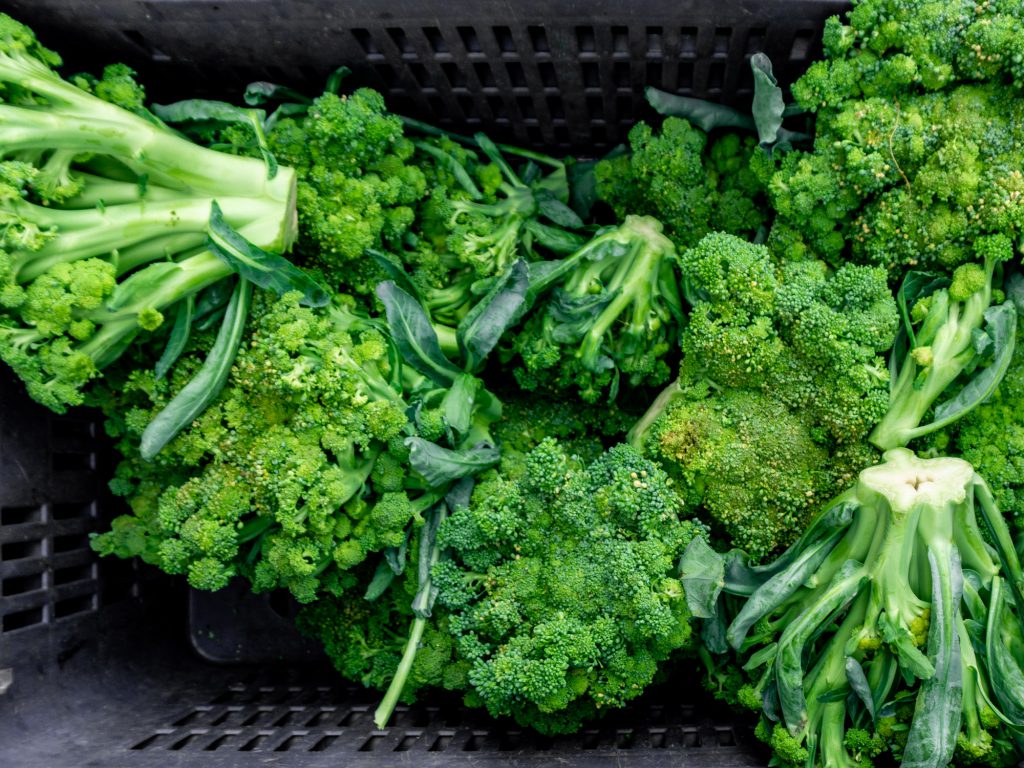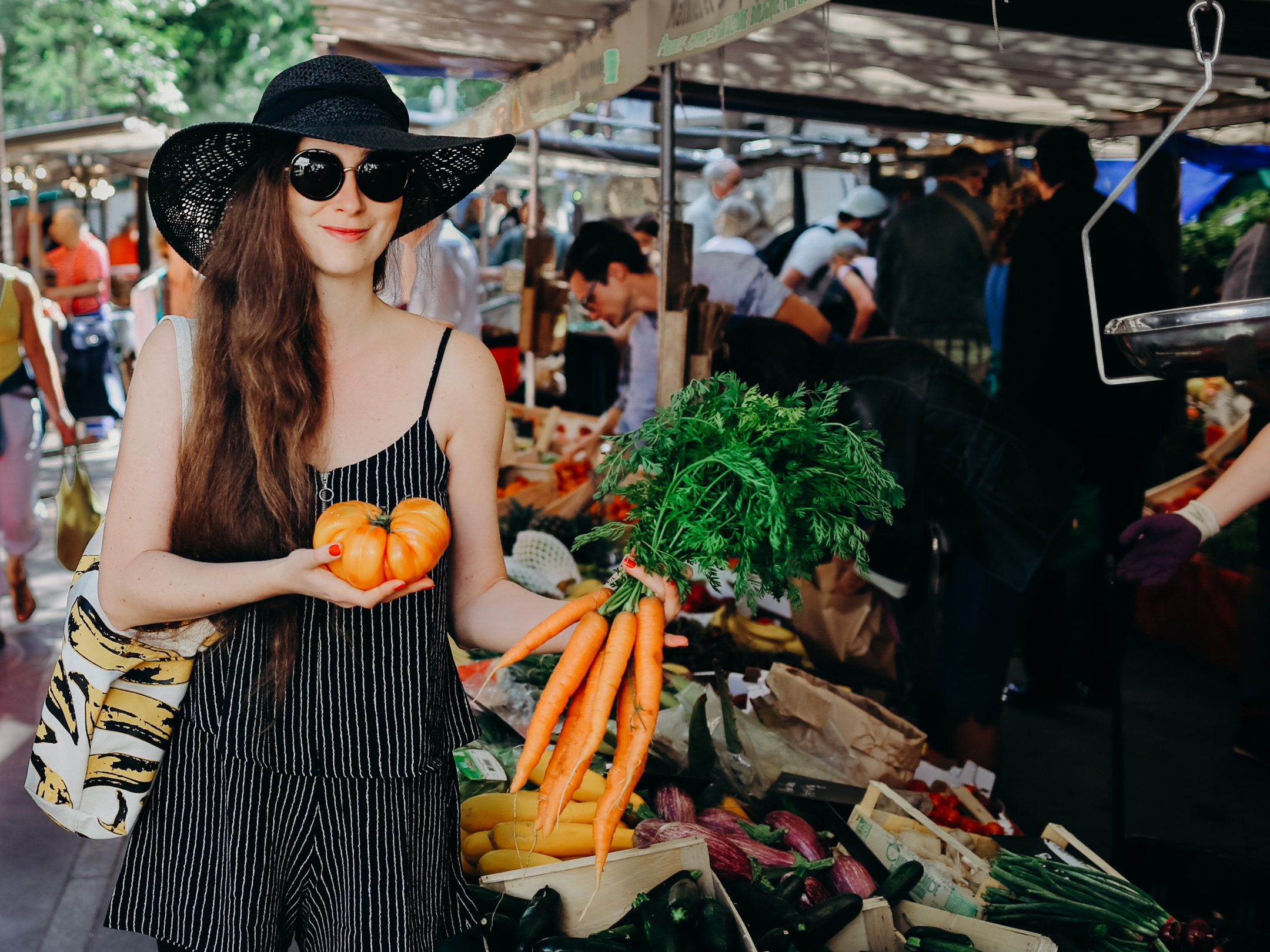 Food Shopping
I'm passionate about eating the best
food
possible. I always buy organic and try to shop zero waste, in bulk and to support local farmers. For me, the people and the planet.
Nutrients in 100 g of broccoli. Source USDA FoodCentral Data Base
| | | |
| --- | --- | --- |
| Water in 100 g broccoli | 89.3 | g |
| Energy in 100 g broccoli | 34 | kcal |
| | 141 | kJ |
| Protein in 100 g broccoli | 2.82 | g |
| Total lipid (fat) in broccoli | 0.37 | g |
| Carbohydrate in broccoli | 6.64 | g |
| Fiber in broccoli | 2.6 | g |
| Sugars in broccoli | 1.7 | g |
| Sucrose | 0.1 | g |
| Glucose (dextrose) | 0.49 | g |
| Fructose | 0.68 | g |
| Lactose | 0.21 | g |
| Maltose | 0.21 | g |
| Starch | 0 | g |
| Calcium, Ca in broccoli | 47 | mg |
| Iron, Fe in broccoli | 0.73 | mg |
| Magnesium, Mg in broccoli | 21 | mg |
| Phosphorus, P in broccoli | 66 | mg |
| Potassium, K in broccoli | 316 | mg |
| Sodium, Na in broccoli | 33 | mg |
| Zinc, Zn in broccoli | 0.41 | mg |
| Copper, Cu | 0.049 | mg |
| Manganese, Mn in broccoli | 0.21 | mg |
| Selenium, Se in broccoli | 2.5 | µg |
| Vitamin C, total ascorbic acid | 89.2 | mg |
| Thiamin | 0.071 | mg |
| Riboflavin | 0.117 | mg |
| Niacin in broccoli | 0.639 | mg |
| Vitamin B-6 | 0.175 | mg |
| Folate, total | 63 | µg |
| Folic acid | 0 | µg |
| Choline, total in broccoli | 18.7 | mg |
| Betaine | 0.1 | mg |
| Vitamin A, RAE in broccoli | 31 | µg |
| Carotene, beta in broccoli | 361 | µg |
| Carotene, alpha | 25 | µg |
| Lutein + zeaxanthin | 1400 | µg |
| Vitamin E (alpha-tocopherol) in broccoli | 0.78 | mg |
| Vitamin K (phylloquinone) in broccoli | 102 | µg |
| Vitamin K (Dihydrophylloquinone) | 0 | µg |
| Fatty acids, total saturated | 0.114 | g |
| Fatty acids, total monounsaturated | 0.031 | g |
| Fatty acids, total polyunsaturated | 0.112 | g |
| Cholesterol in broccoli | 0 | mg |
| Tryptophan | 0.033 | g |
| Threonine | 0.088 | g |
| Isoleucine | 0.079 | g |
| Leucine | 0.129 | g |
| Lysine | 0.135 | g |
| Methionine | 0.038 | g |
| Cystine | 0.028 | g |
| Phenylalanine | 0.117 | g |
| Tyrosine | 0.05 | g |
| Valine | 0.125 | g |
| Arginine | 0.191 | g |
| Histidine | 0.059 | g |
| Alanine | 0.104 | g |
| Aspartic acid | 0.325 | g |
| Glutamic acid | 0.542 | g |
| Glycine | 0.089 | g |
| Proline | 0.11 | g |
| Serine | 0.121 | g |