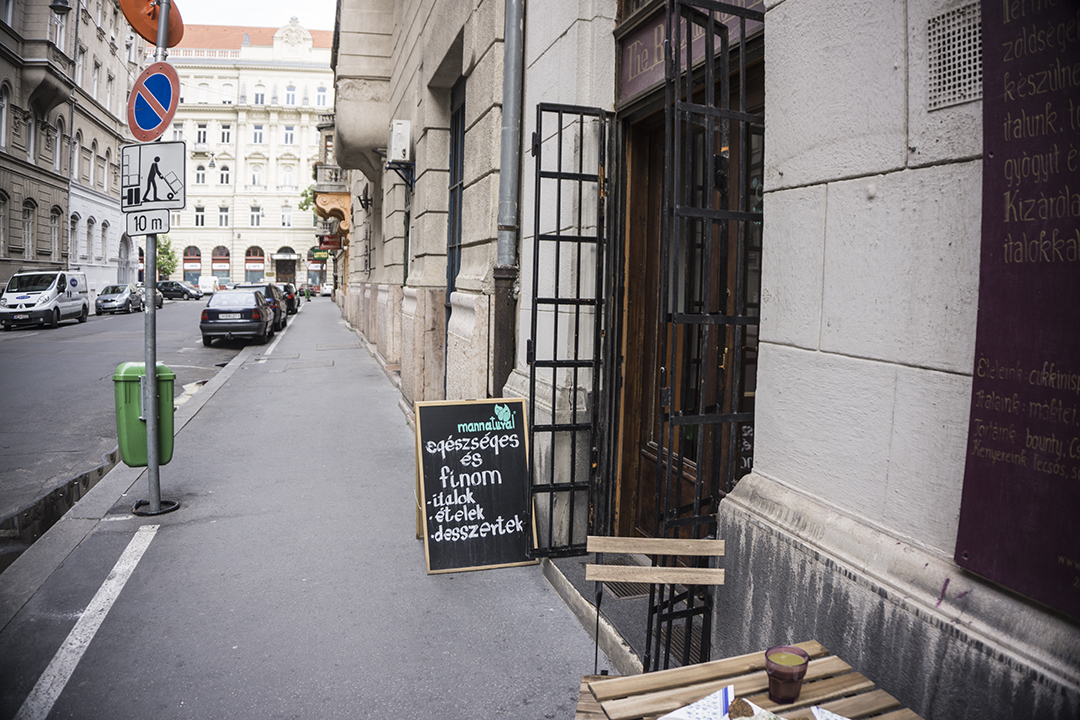 Came, ate, left.
It my first time to Budapest, the very first day actually. Due to the St. Stephen's Day many shops and businesses are closed, so I was pleasantly surprised this restaurant wasn't.
What I had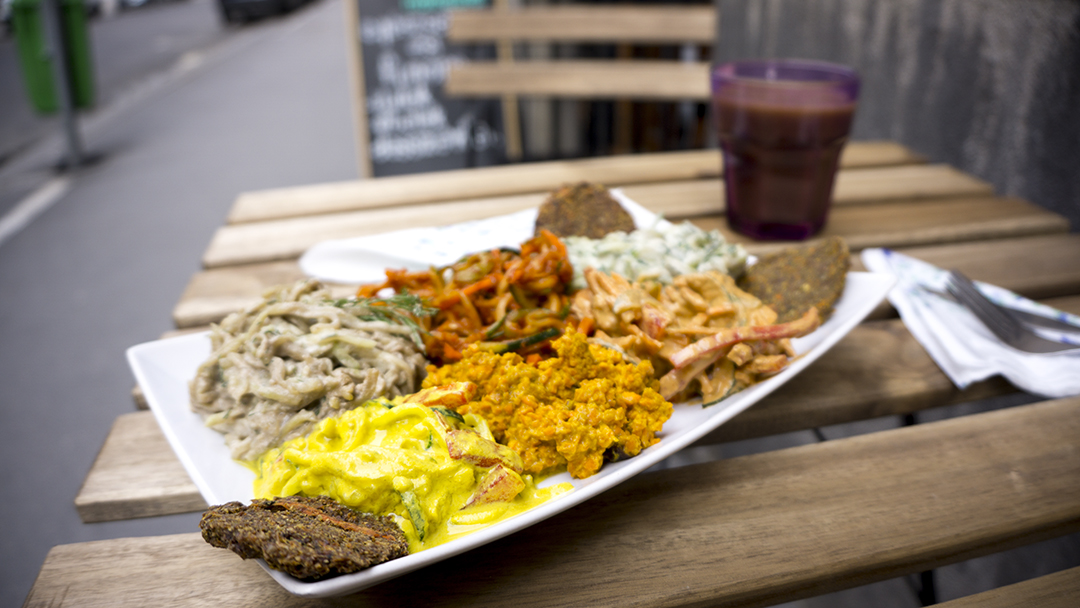 Mix Plate and Smoothie
Noodles, tabouli, spinach banana smoothie.
My whole ($17) was delicious and nourishing. Exactly what I needed after the flight and the disappointment of the bio store being closed. I usually apply 2 scales when I rate the food. Quality of the ingredients and the taste. And I sometimes talk about the restaurant itself, the stuff, the prices, but these things are subsidiary. Most of the item of the mixed plate were noodles and the sauces were delicious.
The taste first. The food tasted delicious.
It's a really simple food I could and do prepare in minutes at home, there is nothing wrong with serving this kind of food, but rather unusual for a restaurant. The ingredients are not organic. And eating all organic is very important to me, so it was a huge exception for me trying some of the food there. I'm am very grateful that vegan and organic places exist here and more and more people get to try the amazing raw food, but I don't believe that making raw food conventionally is sustainable as many people who are not eating raw are willing to try the juices and cakes if they are organic.
And organic is not that hard to get. I just came back from the MOM Park where a huge all organic market took place today. The biggest all-organic market I've been to ever. So not using organic is a conscious decision that I don't understand in the context of raw food (besides of the economical reasons which are obvious) or support. Raw food is about healthy food. Most effort goes into prepping the dishes, making them out of conventional ingredients is a pure waste of time. This is my opinion, someone else might see it differently.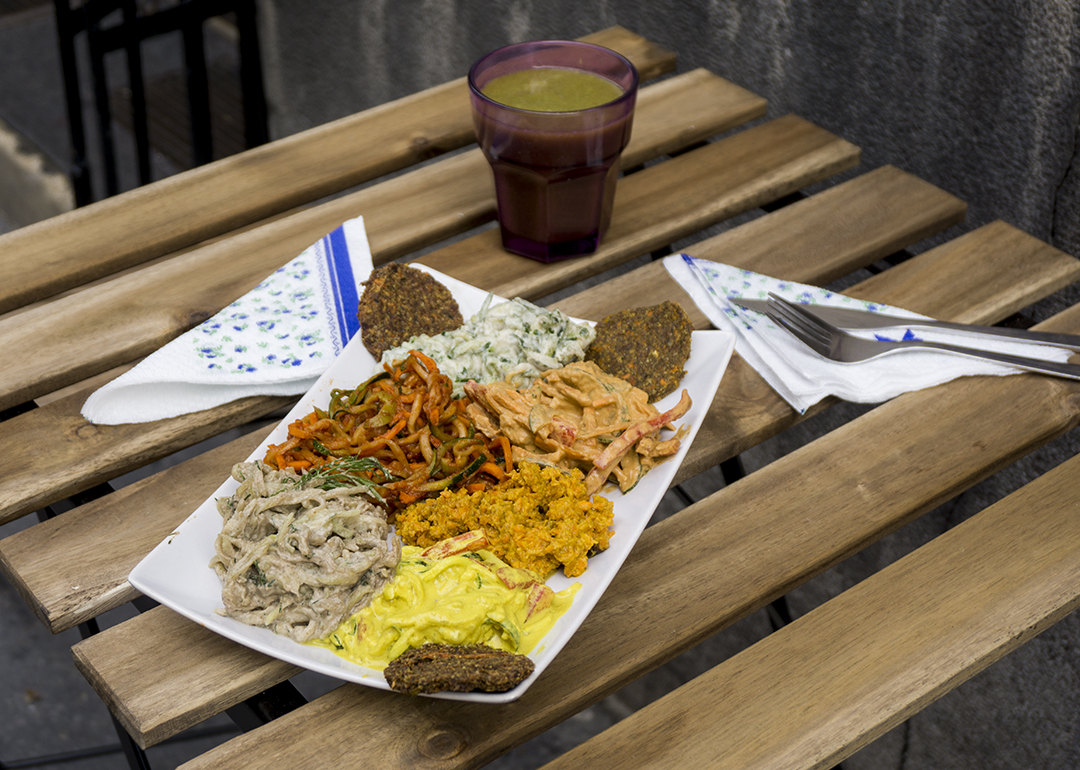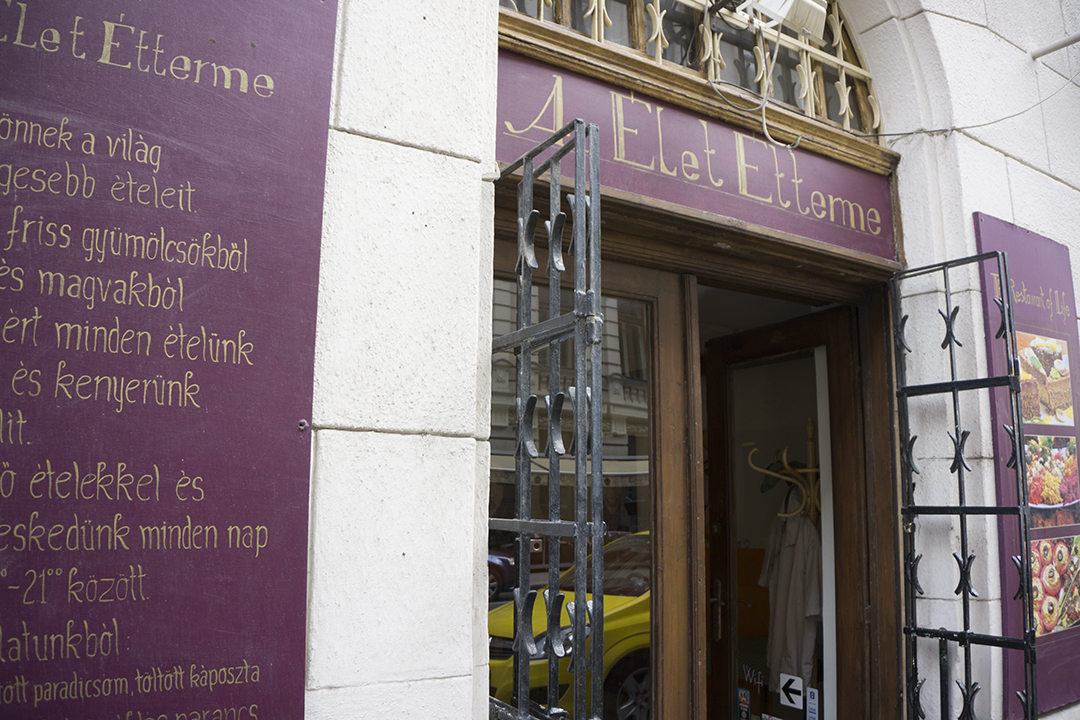 Tips
The food is absolutely worth trying if you are into raw foods and are not so much into organic, or would make an exception. For everyone who eats everything it's a great way to try new flavours and textures.

It was a holiday weekend, so hardly anyone at the restaurant. There was not much in the display and no visible menu in English or Hungarian I could have chosen from. Just pre-made salads in the display, the 4 pre-made smoothies and the cakes. Maybe another day there will be more variety. It also seems to be better to come earlier, as the salads are being made in the morning and once sold out, they are gone for the day.