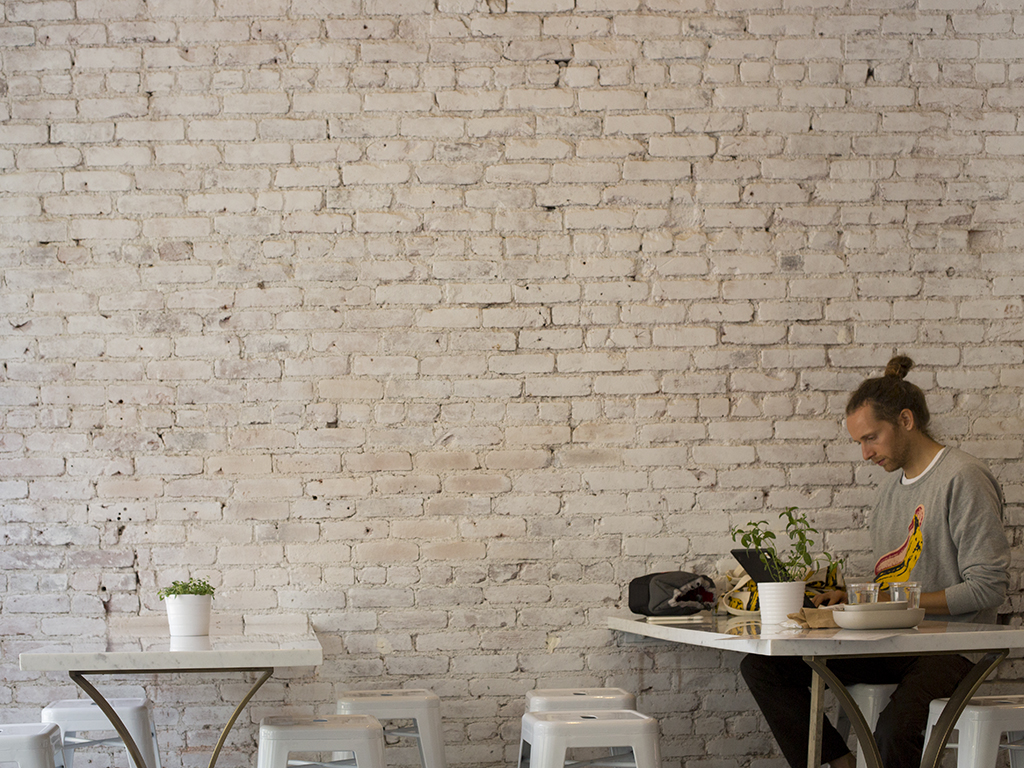 Breakfast at Make out
We have just a couple of days left here in L.A. and the M.A.K.E. restaurant that we used to love is about to reopen soon, but till then, why not stoping by at Make out on our way to the produce wholesale market.
What we had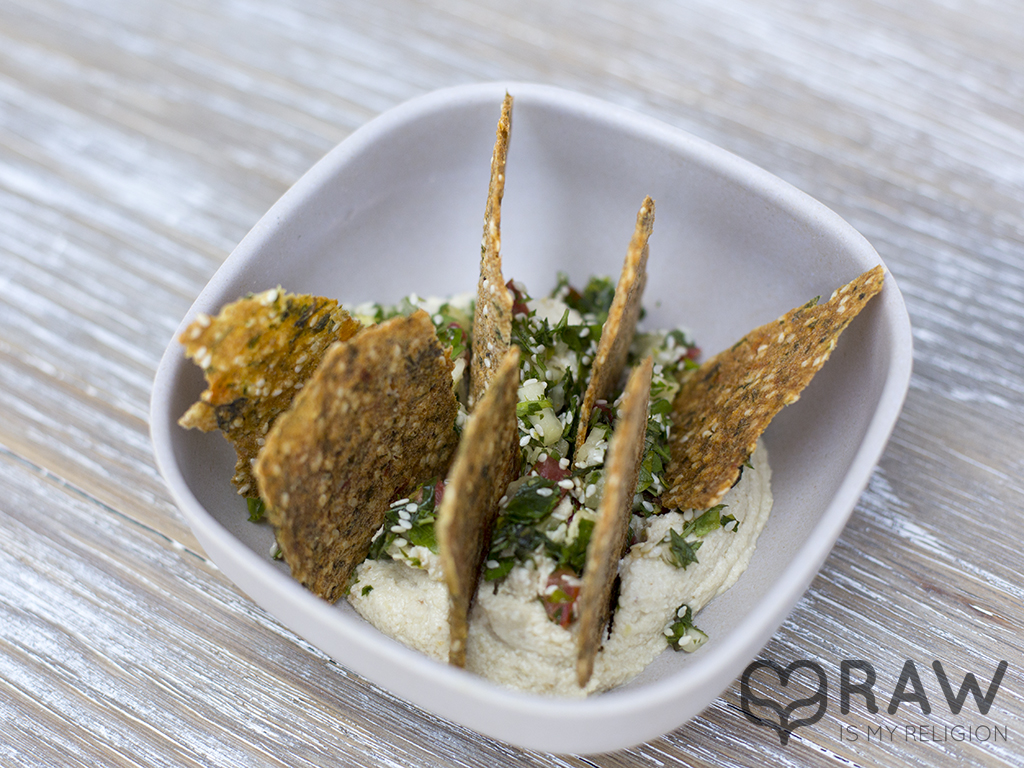 Baba ganoush
Zucchini, tabouli, zaatar crackers.
This hummus ($6) was rich and flavorful. I loved the many crackers it came with. The best starter for a very great price.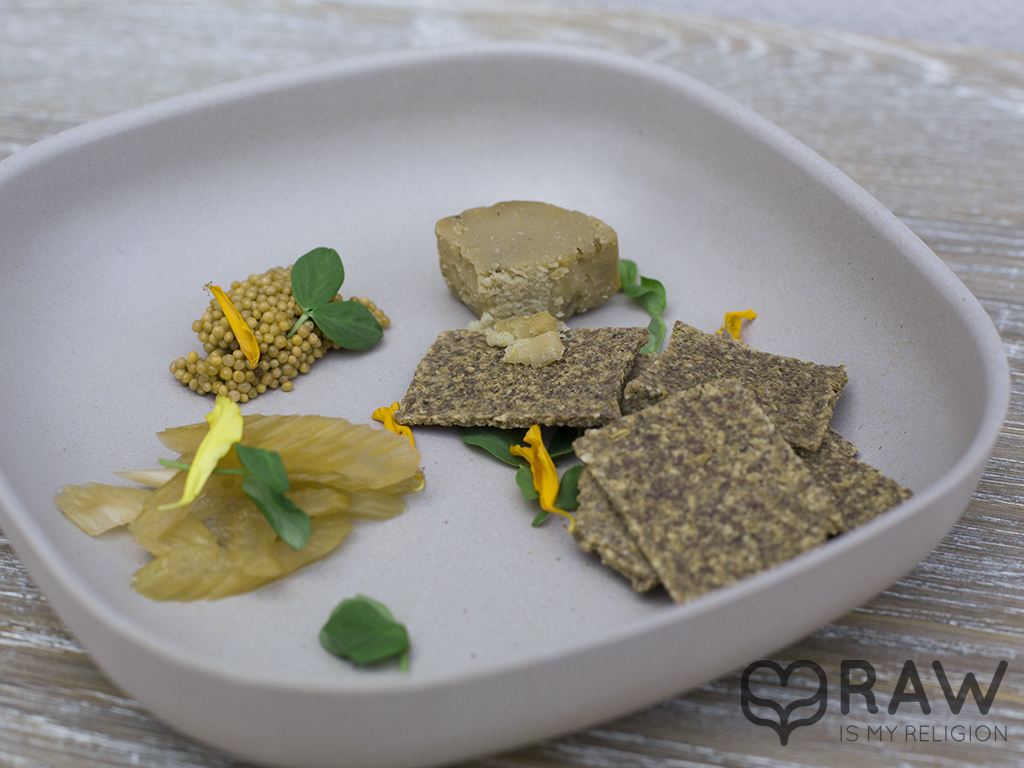 Cheese
Pickles, fennel crackers, cheese.
The little cheese plate ($6) was beautifully presented with some delicious mustard seeds. The cheese is as we remember it from M.A.K.E., great texture, the pickled fennel maybe a little too salty.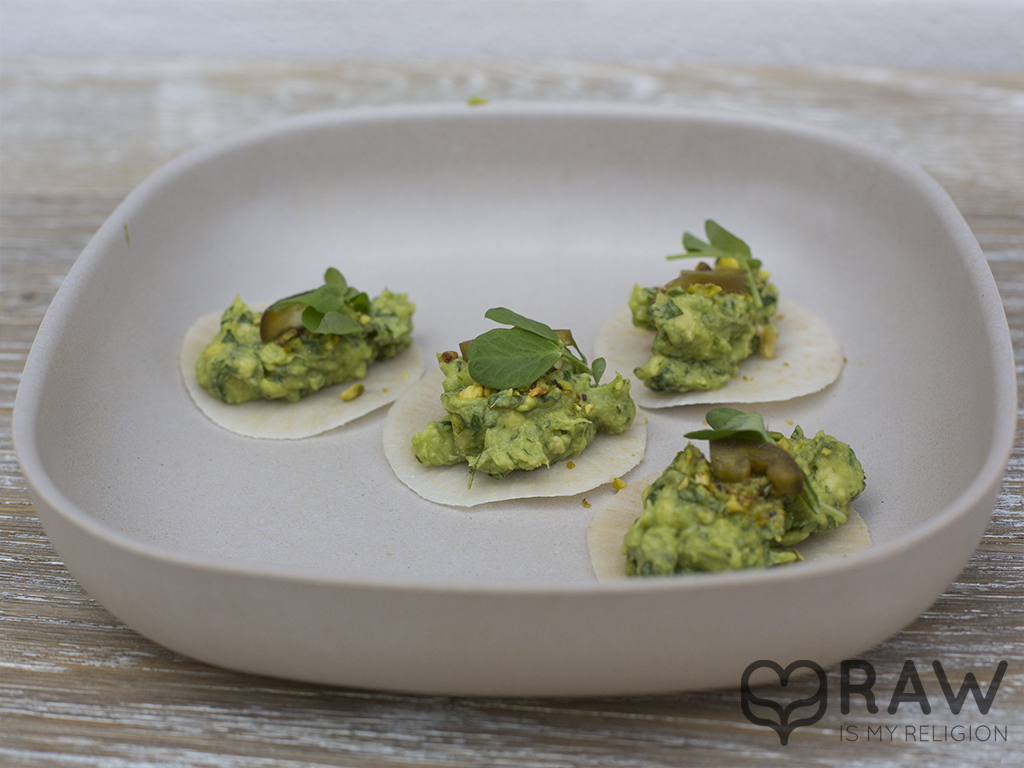 Pistachio guacamole
Daikon, pickled chili, micro cilantro.
Beautiful little daikon reddish chips topped with avocado ($6). Not much more to say about them.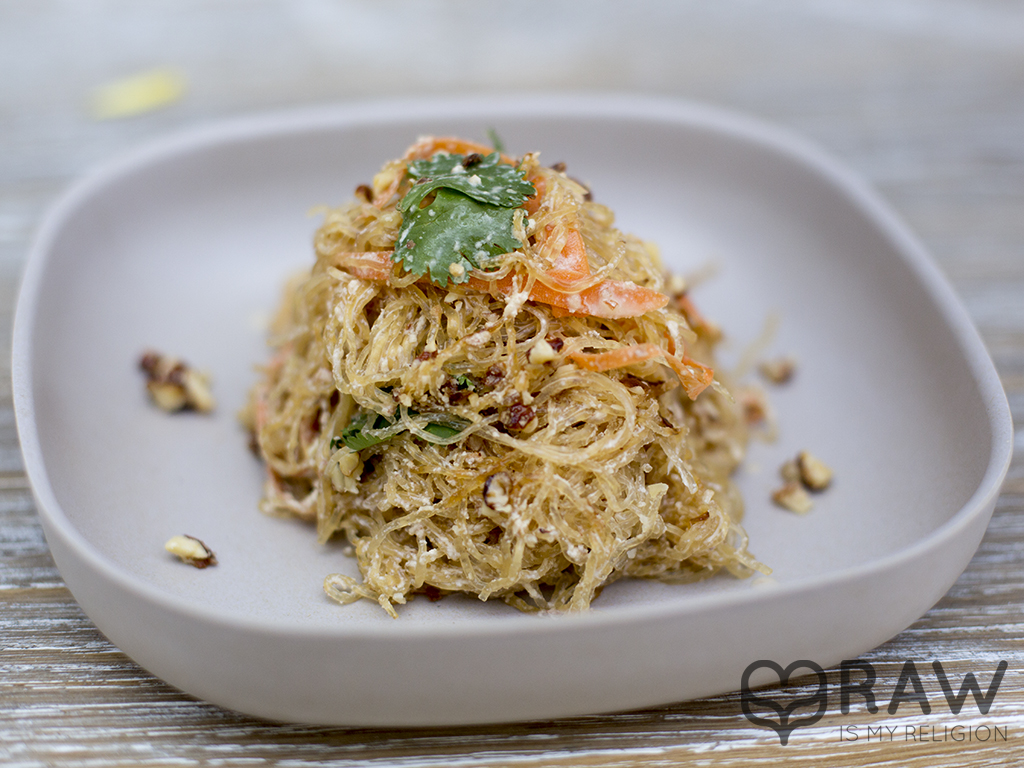 Almond kelp
Carrot, sesame, lime, almond, ginger, kelp.
The kelp noodles ($11) technically not raw, but often eaten by raw foodies were beautifully made. The creamy nut sauce was just amazing. The ginger enriched the dish with the exotic flavor. Should I ever eat kelp noodles, they should be like these.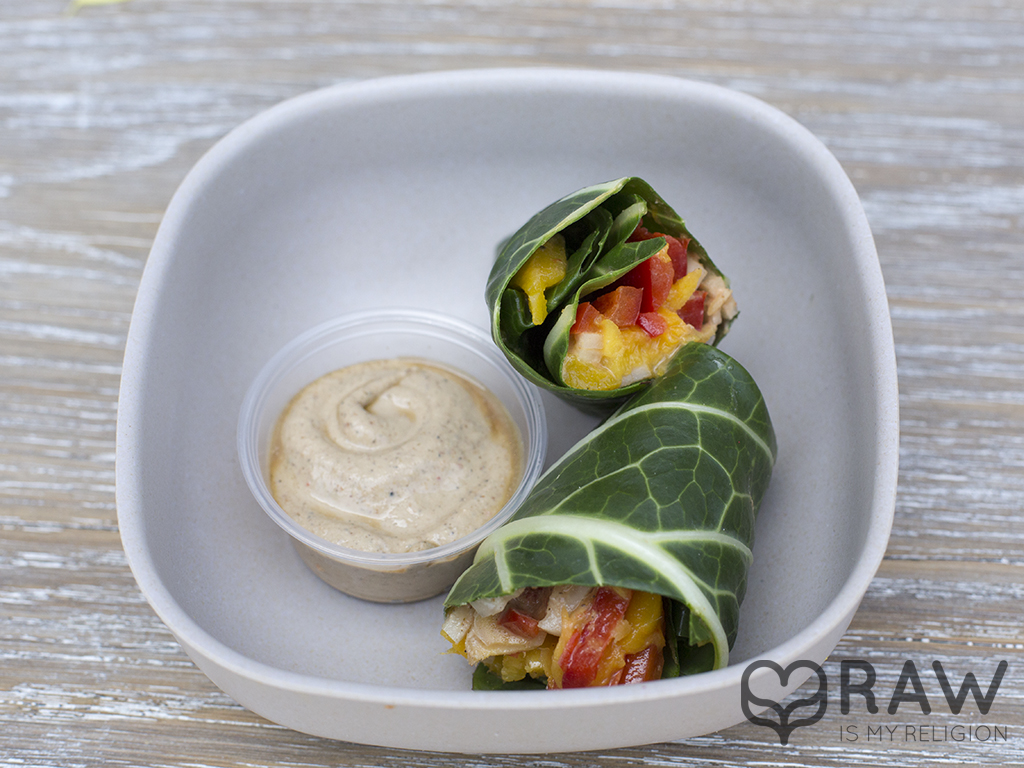 Thai collard roll
Spicy almond butter, mango, basil, lime.
The wraps ($6) are a nice tiny starter. Rich in flavor, fresh, colorful.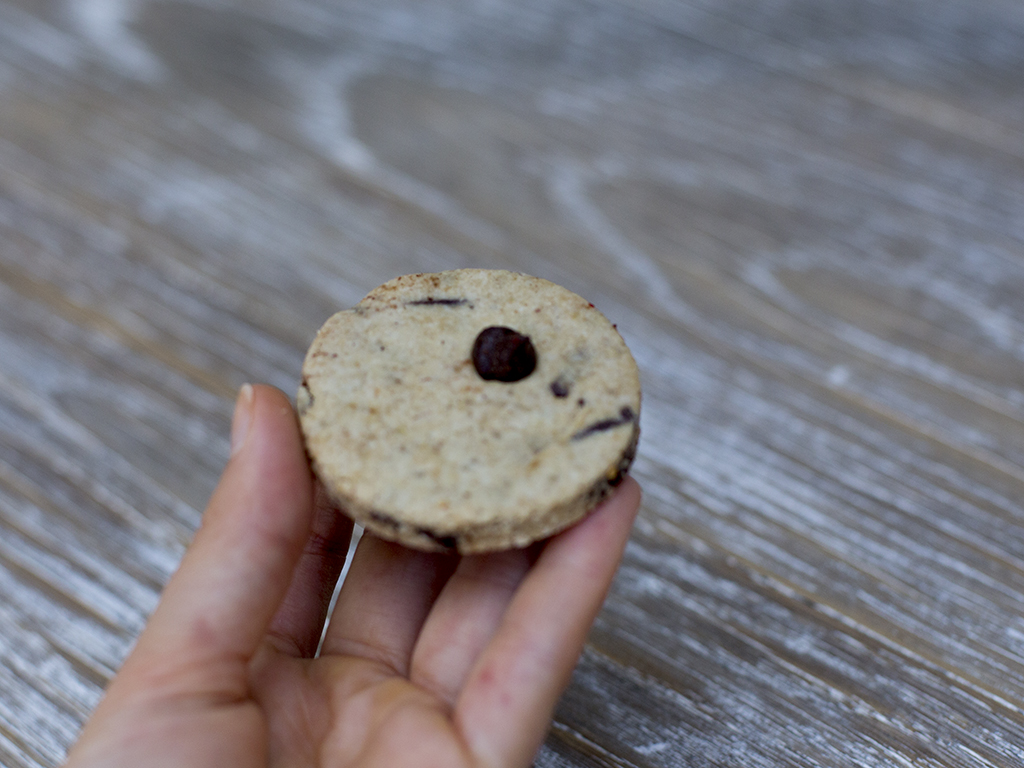 Chocolate chip cookie.
I was never a cookie fan. So me loving this chocolate chip cookie means a lot! It tastes buttery, has a great texture, almost like a freshly baked cookie.
The Make out Experience
Modern, inviting place, not just for a quick take out. We love the location and the atmosphere. The food is good, but not M.A.K.E. great, but this is not what the customers here expect I guess. The prices are very good, the staff very friendly and sweet.



Tips
Make out is not a completely raw restaurant, they have cooked items. As far as I understood rice and quinoa are cooked. Make sure you get what you want by asking everyone, especially the store manager, as from my experience, not every employee will be be able to give you the detailed information on the dishes. They also use honey in some dishes.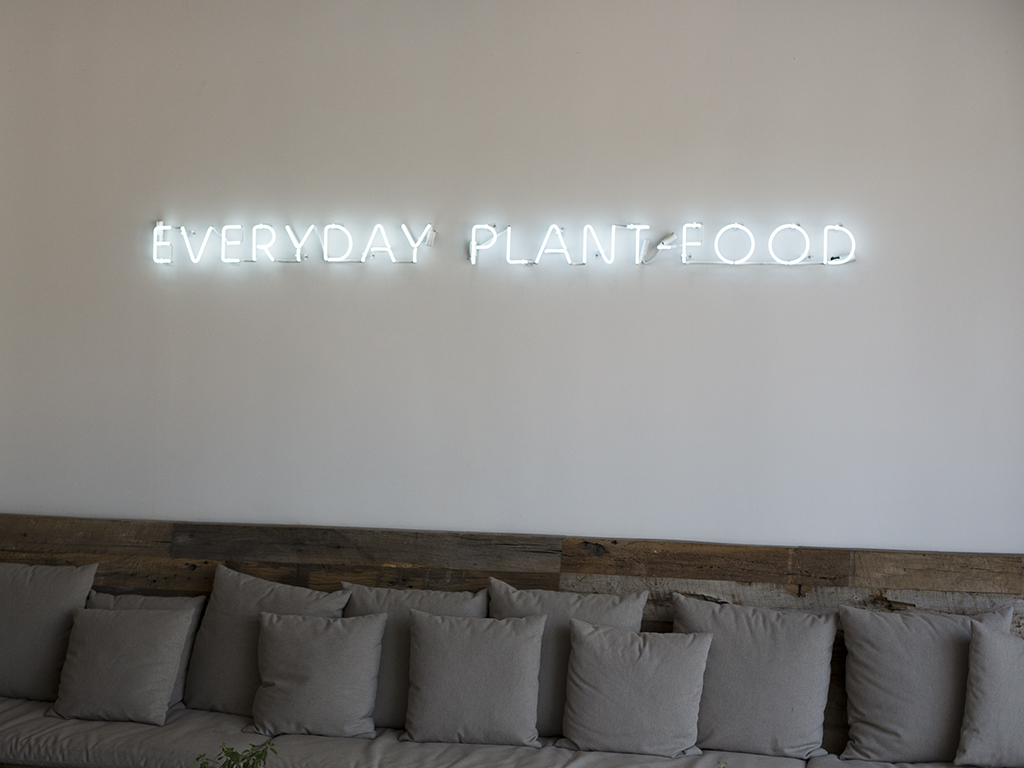 This is how I'm going replicate the kelp noodle salad with the zucchini noodles.