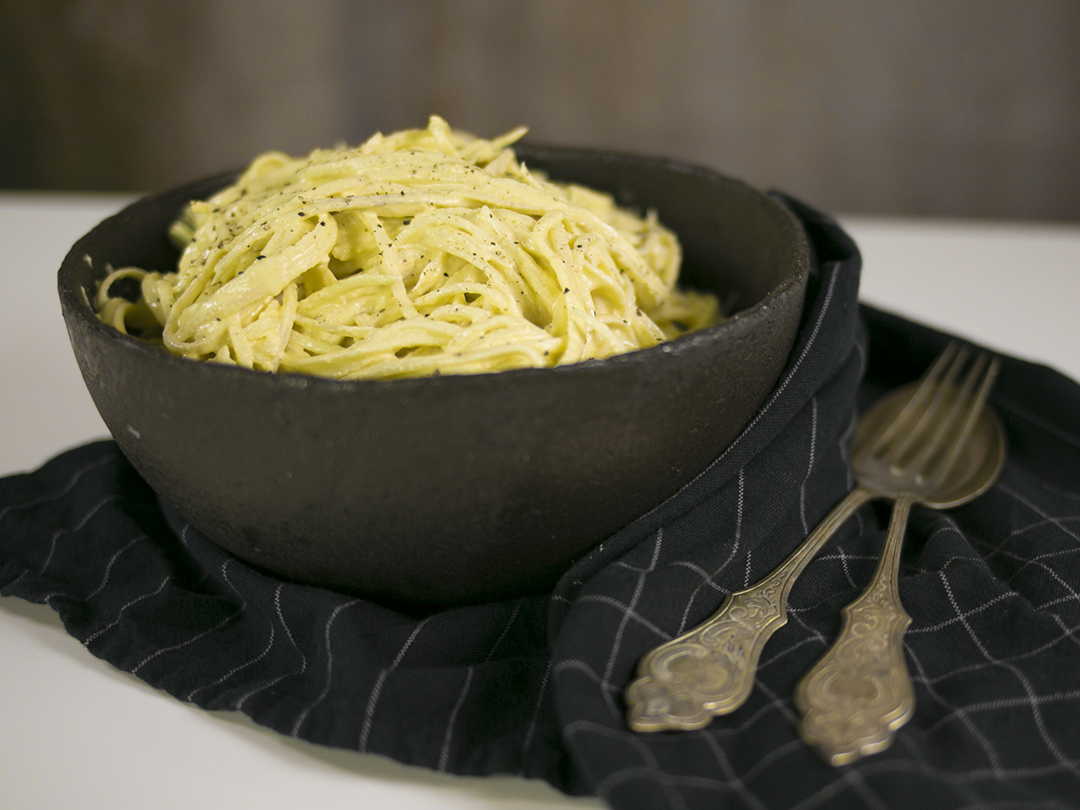 I have quite a few favorite recipes, this one is the latest addition to the list. I love everything about these noodles, their color, last, texture. The sauce is to die for. Creamy, cheezy, salty. You will not believe how easy and simple the recipe is.
Cheezy noodles
black pepper
, freshly cracked
Cut the radish into stripes. You can use a peeler, a spiralizer, or just a knife. Blend up the other ingredients but black pepper and olives till smooth. In a bowl, combine the noodles with the source. Top with olives and sprinkle with black pepper.
The bowl by one of my fav potters in Berlin.
Dirk Aleksic
.
---