If your are traveling to Costa Rica for the first time, you might wonder if there is something special you should bring on your trip. And there are actually quite a few things you won't get in Costa Rica easily, and some things you really don't need to bring. Let's take a look.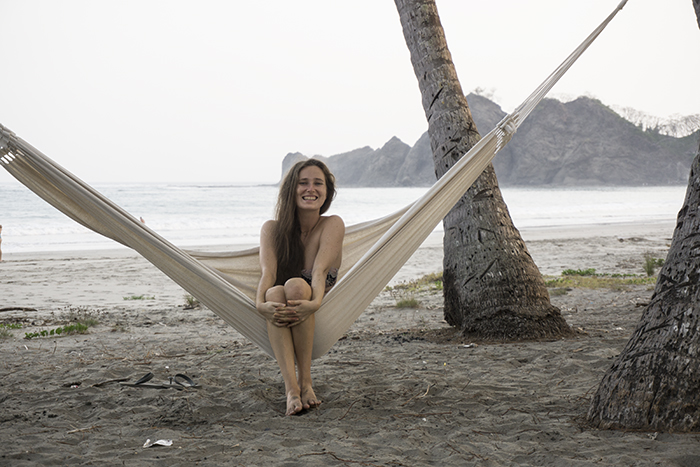 Living
We didn't know what to bring on our first trip. We got bitten by insects a lot. We were smarter on the second trip. Here are some products we purchased.

Mosquito netting for my bed.
A very comfortable hammock a friend recommended us who has been sleeping in this hammock for 2 years and she is over 60. We used it all the time in Costa Rica.
Mosquito and no-see-um netting for my hammock.
We did bring
A good mosquito netting: it has to be fine enough to keep out the no-see-ums. Nettings sold in Costa Rica have usually way too large holes. Locals and people who have lived in Costa Rica for quite a time, are usually immune against no-see-ums, so you'll rarely be warned before the attack. No-see-ums bites hurt more than mosquitos bites. In some places, there are no mosquitos, but I wouldn't count on it.
A mattress cover. During the rainy season and in more humid areas, mattresses are usually smelly and have mould on them. Bring a plastic mattress cover to protect yourself from the smell and the mould.
A good toxic-free yoga mat
Comfy hammock: If you intend to sleep in a hammock, I totally recommend to bring your own, hammocks are very expensive in Costa Rica and not really comfy.
Dehumidifier for the closet to keep my clothes dry
Smoke detector: If you want to be safe, bring one
We didn't use
Beauty
If you use organic, vegan, natural products, you better bring them with you.

We did bring
Toothpaste and Floss. There are only few places selling overpriced toothpaste and vegan floss from the US, we brought our own
Hair and body care products. There is a natural body care line Bioland, which is o.k., but I find it hard to figure out how natural the products are and if they are vegan, and they are pretty pricy.
Sunscreen.Don't forget your sunscreen if you are using one. You won't get a miniral-based in Costa Rica.
Mosquito repellants. Oils help mosquitos, you can get few organic oils here, but I like to use a mix of different organic oils, so I bring them too.
Organic cotton pads and swabs should be on your list if you are planing to use make-up.
Make-up. Bring your own vegan make-up, deodorant, nail polish.
We didn't use
My hair dryer
My hair straightener
Any hair styling products
Any lotions or any other skin care products.
Clothes
Good clothes are hard to find here. At the beach you will find low quality, tasteless, overpriced beach wear. There are a few malls close to San Jose, but I doubt you are going to Costa Rica to go on a shopping tour. Everything is much more expensive than in the US and very very low quality. Depending on where you are gonna stay, you might find yourself freezing in the evening. Bring some warmer clothes.

We did bring
BPA-free flip flops
Mosquito protective pants
Socks
Tracking shoes
Longsleve shirt
Hats
Sunglasses
Comfy! underwear
Shorts
Hoody for the cool evenings
Don't bring
Clothes made of heavy materials like jeans, they don't dry properly.
Leather, beides of the cruelty factor, it moulds within days.
Swimwear for swimming , no one wears it here, people wear regular clothes for swimming.
Kitchen
If you are planning on staying a little longer or need your home-made smoothies even on the shortest trip, bring you own blender, food processor or even a dehydrator with you. You won't be able to get anything reasonable here nor are there raw restaurant to get prepared food from.

We did bring
My blender-food processor combo
My dehydrator
Couple of stainless steel straws
Glass straws
Coconut opener
Zucchini spiralizer
2 sporks
Different masson jars
Electronics
Bring everything you might be needing, even memory cards are hard to get, Mac charging cables are very hard to get. If you loose or brake yours, it will take several days and trips to get a new one. If you are coming during the rainy season, you HAVE to protect your equipment from the humidity. Here are my humidity protection products.

We did bring
Laptops
Camera
Camera lenses
Batteries, cables
Filming light, reflectors
Rechargeable batteries and a charging station
Waterproof case with dehumidifiers