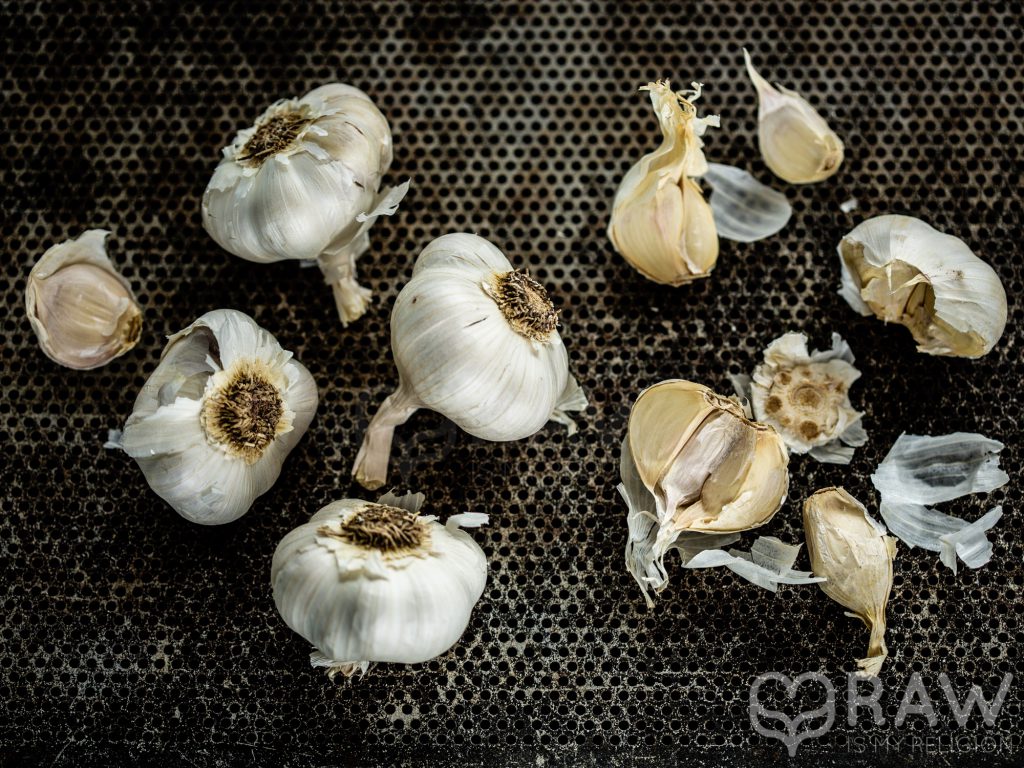 I always buy local organic garlic from a local organic supermarket or from from the farmers directly. In also sometimes try to grow my own garlic, which is super easy.
Fresh garlic is intense and spicy, so I don't need more than 1-2 cloves for a sauce or a pesto. Alternatively, I like to use garlic powder or granulated garlic.
Peeling garlic
Garlic press can handle a garlic clove without the need to peel it.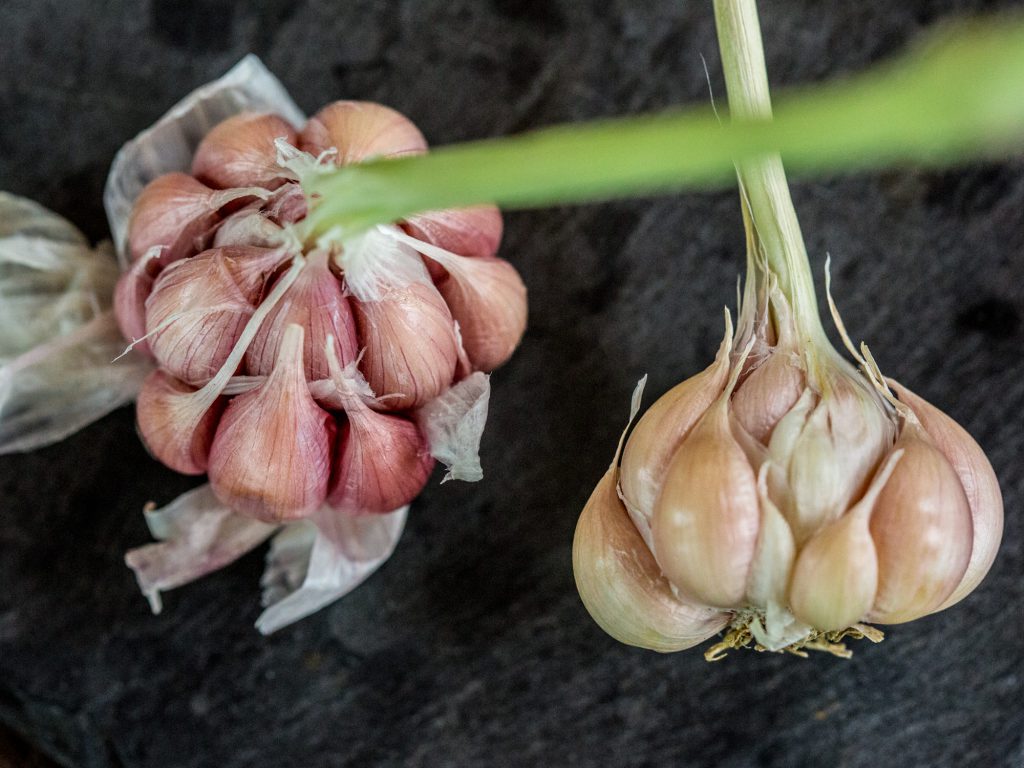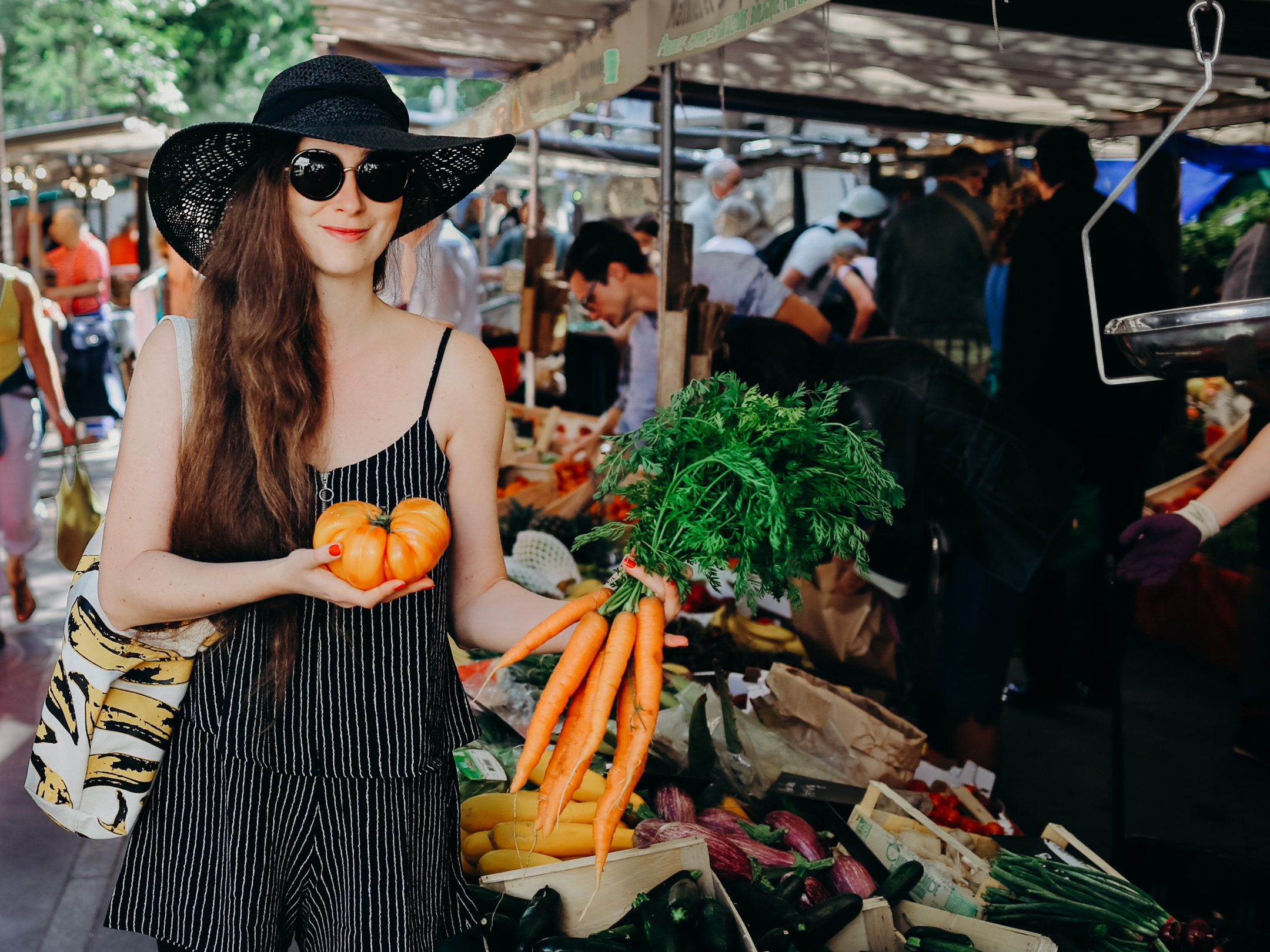 Food Shopping
I'm passionate about eating the best
food
possible. I always buy organic and try to shop zero waste, in bulk and to support local farmers. For me, the people and the planet.