Take a ferry, it works with your Octopus card and is very affordable, I would say almost free.
To see the light show on the Tsim Sha Tsui waterfront, take the StarFerry from pier 7.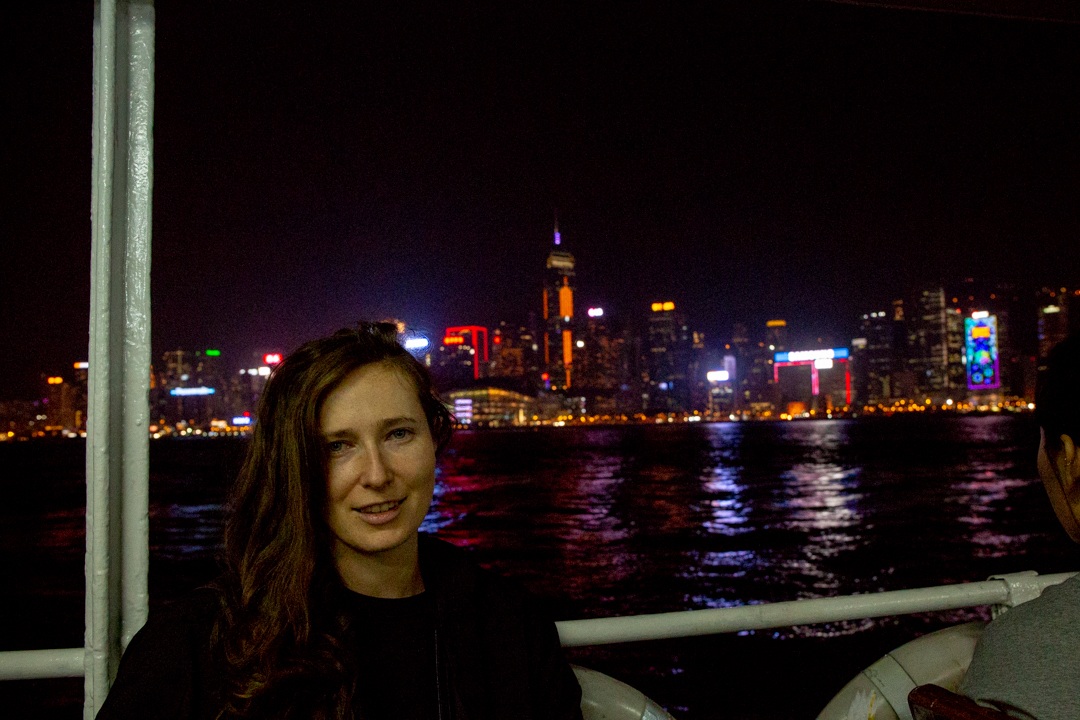 For a quick ride further from the center, take a small ferry.
There are many stations to take this little boots that looks like a pirate ship.
Here are the stations and schedule for the ferries.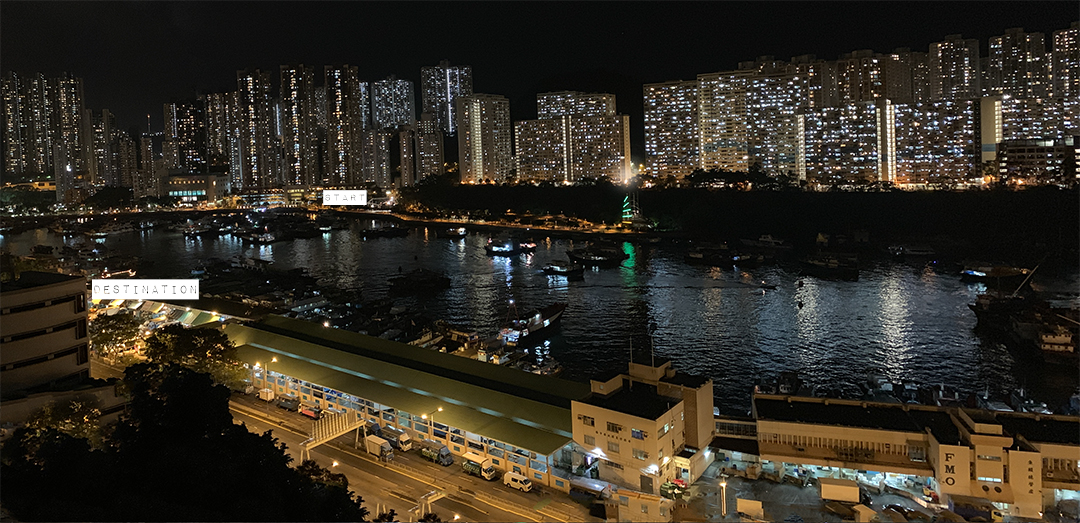 Our little trip today happened accidentally, we went for a long walk along the waterfront promenade near our house and had to cross a long bridge to get to the other side. The walk along the bridge wasn't so exciting because of the traffic and we planned to take a bus back home, but then Stefan saw the ferry, people were getting of it and on it swiping their octopus card, surprisingly, the ferry went just across the river where we needed to go. It was also very affordable, 2.20 HKD which is about 25 Cents per person.