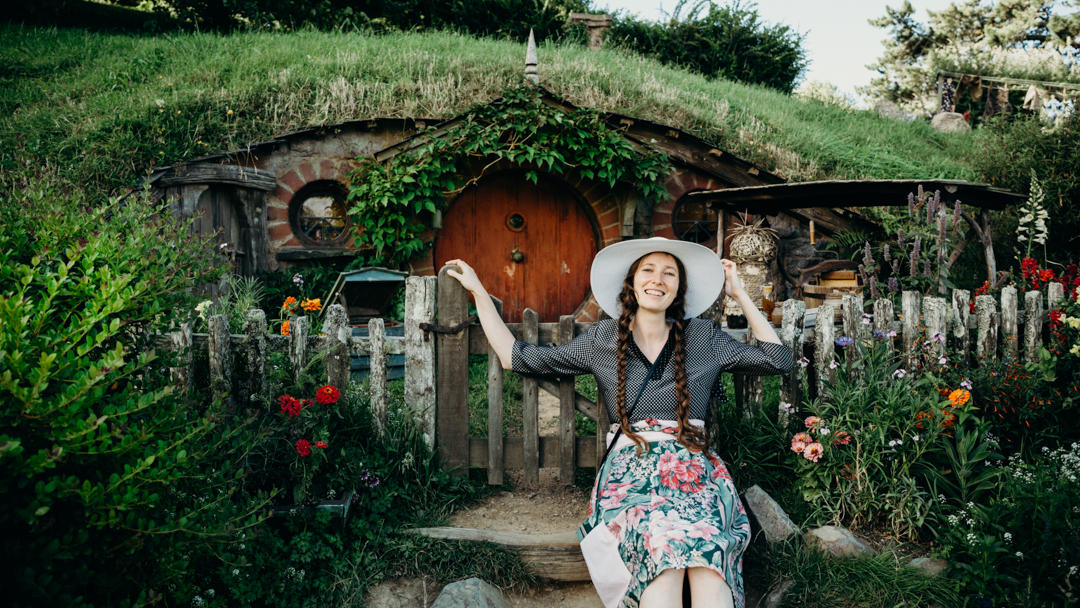 Best tips for taking great pictures at Hobbiton for your Instagram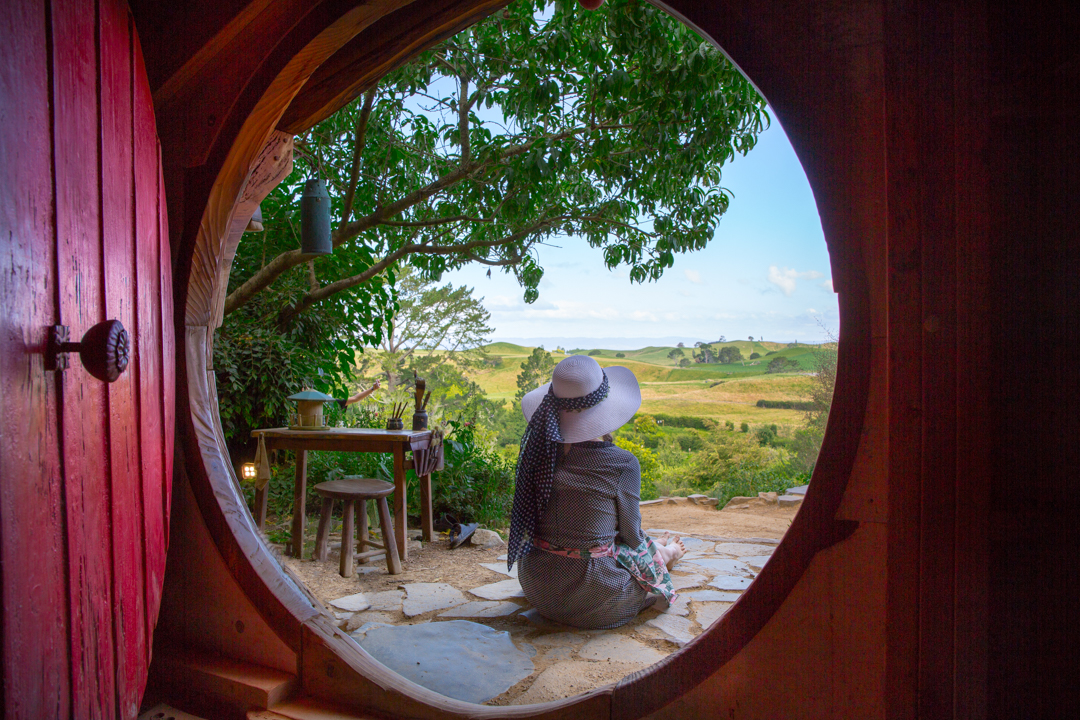 Buying the ticket
Get your ticket online, most likely, there will be no tickets available when you get there!
What is the best day to go to Hobbiton
If you wanna have the Hobbiton to yourself when buying your ticket, here is the bad news: All days are pretty well visited, days around holidays might be extra busy and we would try to avoid those. If you primary are looking forward to taking pictures for Instagram, go on a cloudy but not rainy day, you will have a nice even natural lighting.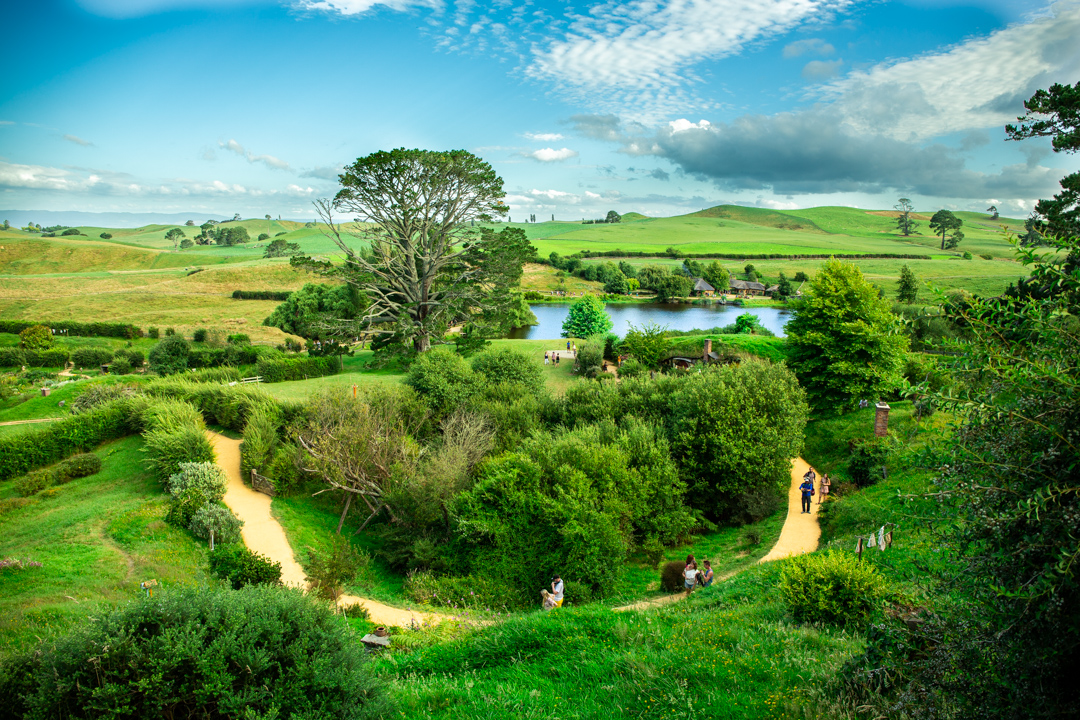 What is the best time to go to Hobbiton
Because we could not predict the clouds booking the tickets way in advance, we picked the last tour hoping for the sun to be less intense and harsh. It worked out pretty well, the first holes were pretty bride and contrasty, but the later holes were in the shadow.

Coming out from Auckland to Hobbiton
We drow from Auckland with a stop in Hamilton for some second-hand shopping and at the organic blueberry farm to pick up some fresh blueberries for the week.
What gear to bring to take good photos
The iPhone XS took amazingly great pictures, we wanted to take some awesome pictures of both of us so we brought our tripod, iPhone holder, and a remote control for the iPhone camera. Check out all my photo and video gear for this New Zealand trip is here.