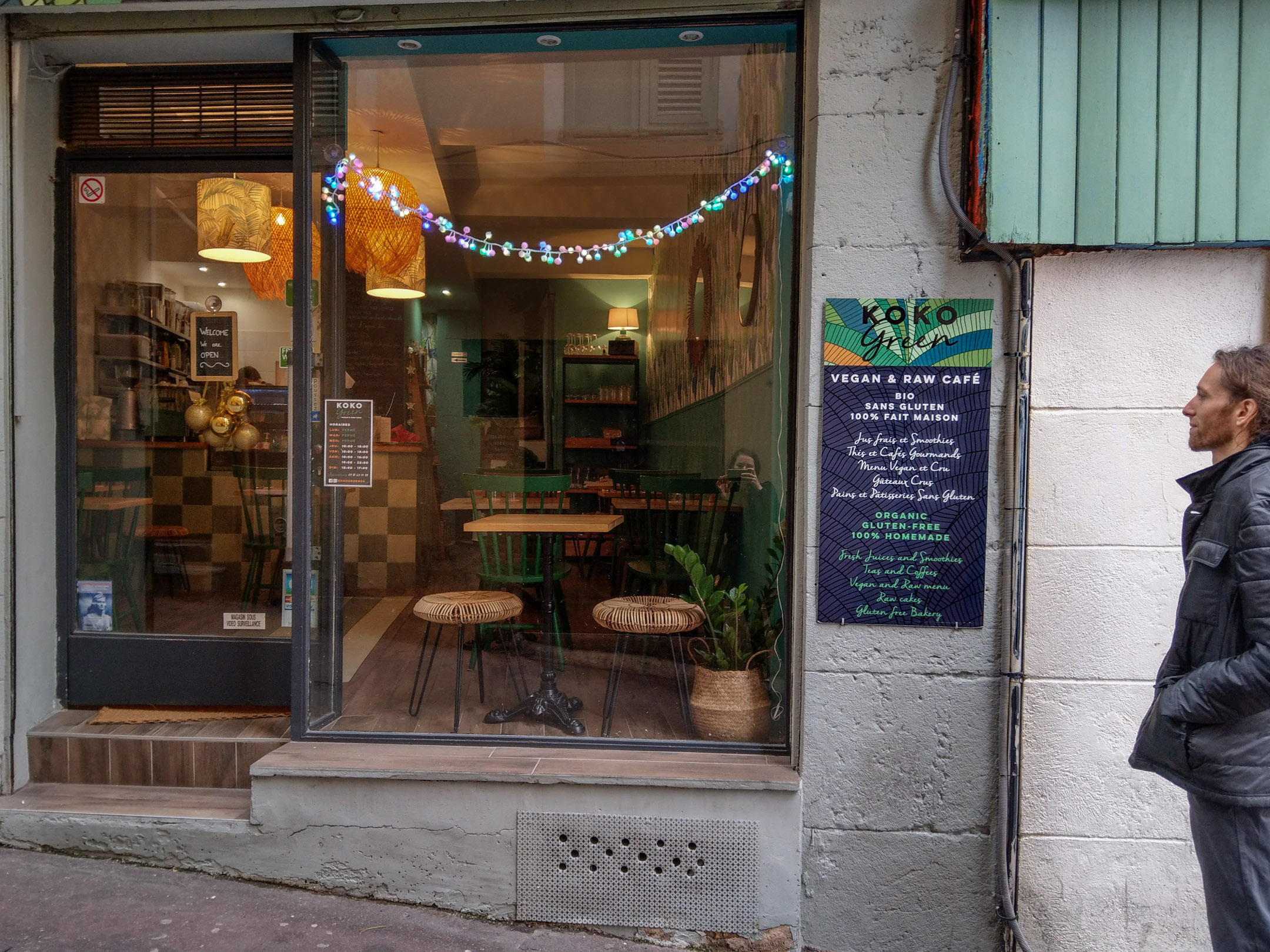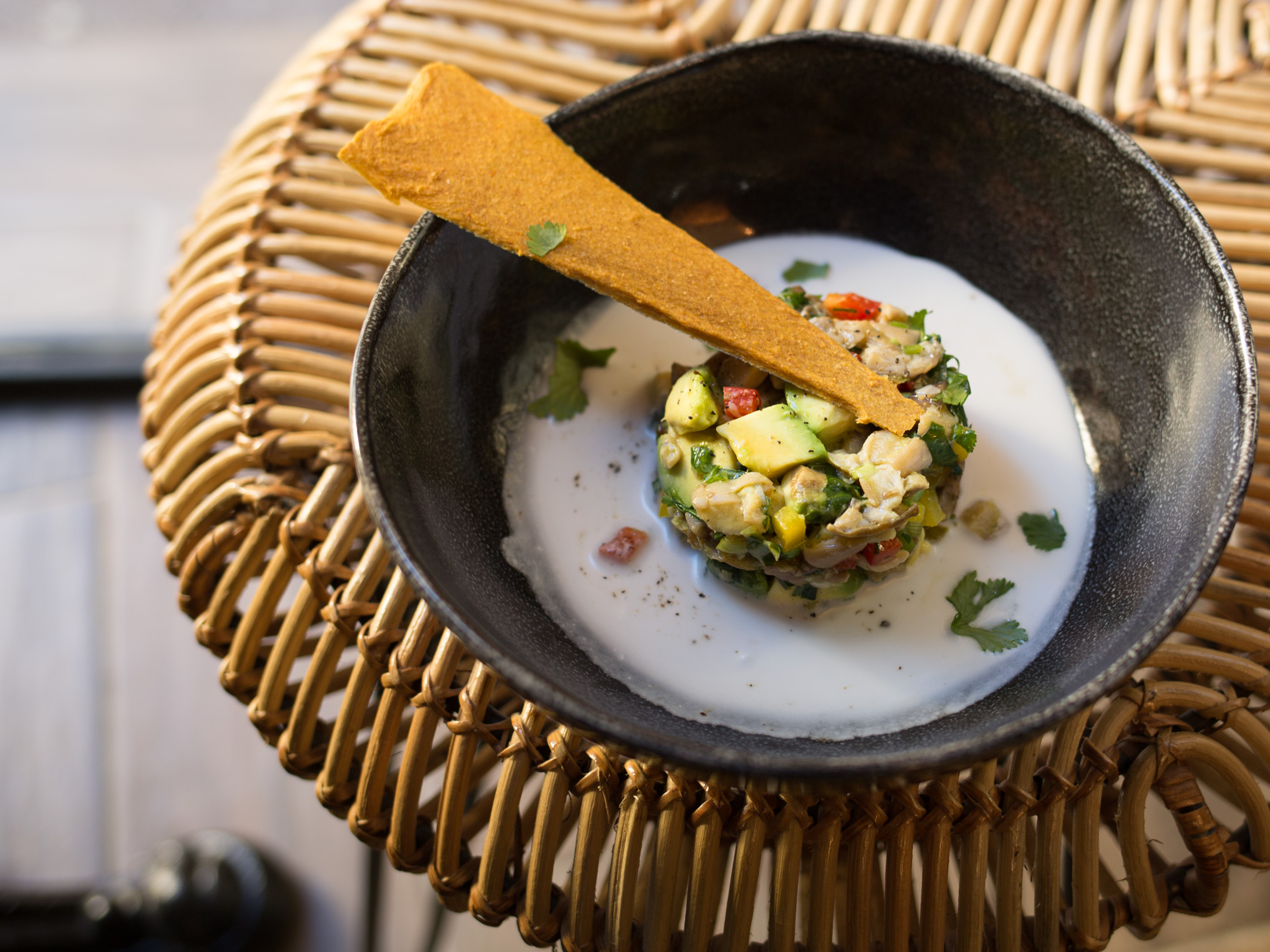 We stayed in Nice for a week and had plenty of time to try all the raw food dishes at Koko Green. On the weekly changing menu, there are 2 raw dishes plus raw desserts, smoothies and juices. The restaurant is run by a very passionate and lovely couple, we could literally taste their dedication in every dish. Everything was fresh, organic and delicious.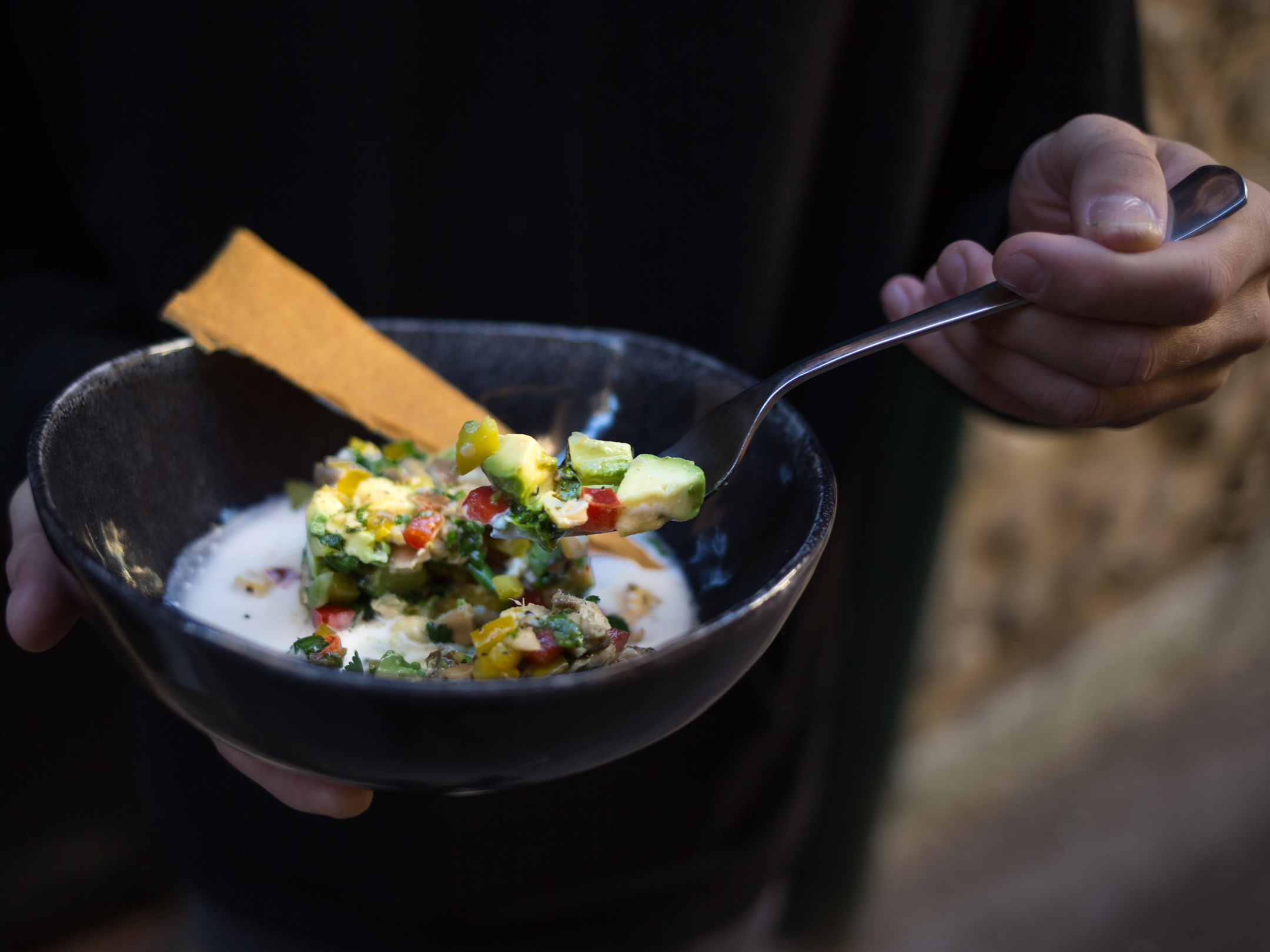 Oyster Mushroom Ceviche
Ceviche (7.50€) with coconut milk and sweet chili vinaigrette.
Everything about this dish is amazing. The coconut sauce is deliciously sweet and sour, the marinated mushrooms and completed with creamy avocado and well seasoned veggies. With a hint of lime and fresh coriander.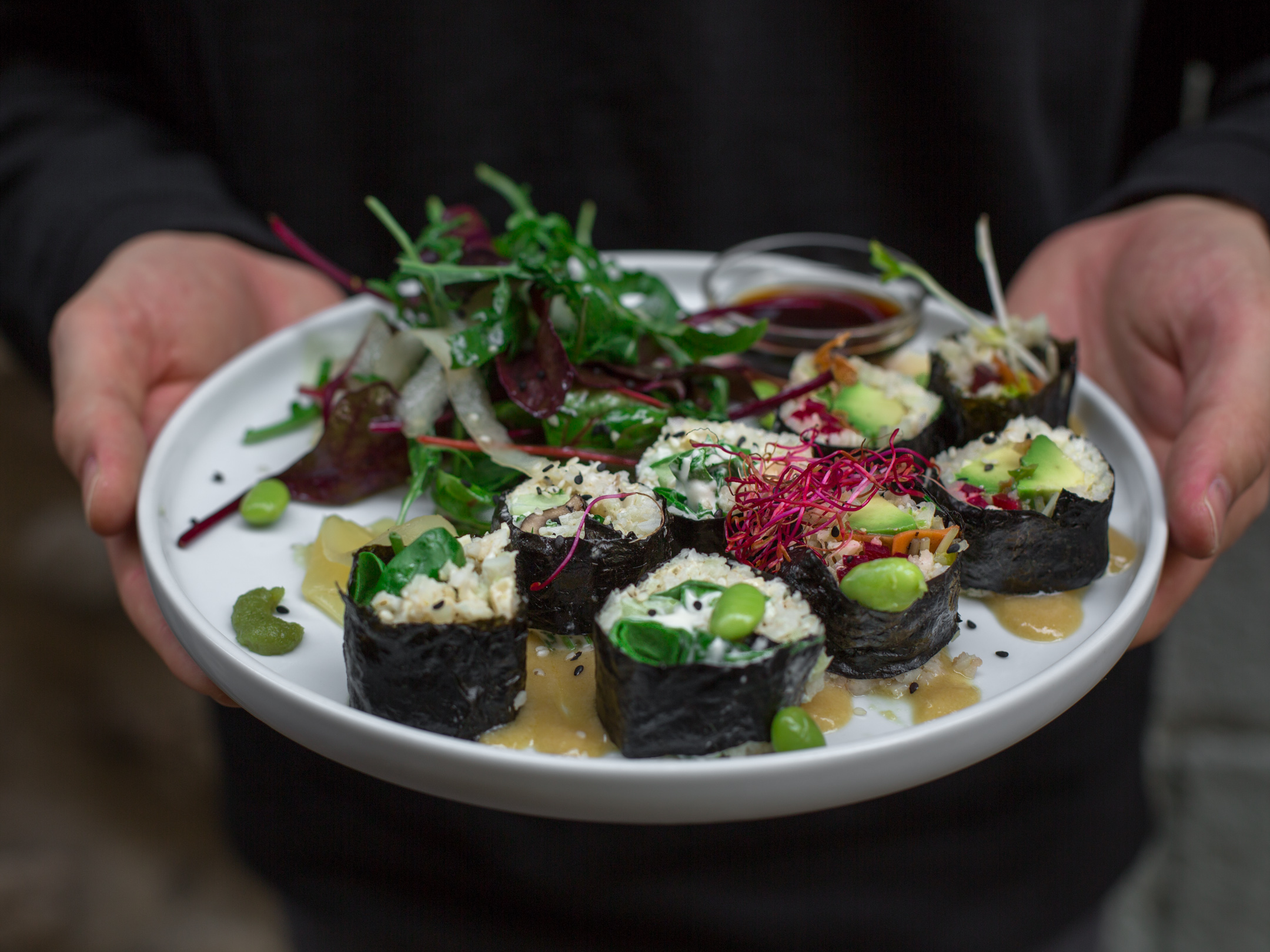 Raw vegan sushi
Sushi (16,00€) with cauliflower and kohlrabi rice, sesame nut cheese, smoked carrot salmon, beetroot, asian salad and yuzu dressing.
Tasty, filling dish. There are so many different flavours and textures conjoined on this plate. Smoky soft carrot, rich creamy sauce, pickled ginger, hot creamy wasabi, salty soy sauce, mild sweet and sour dipping sauce, fresh crunchy salad and sprouts.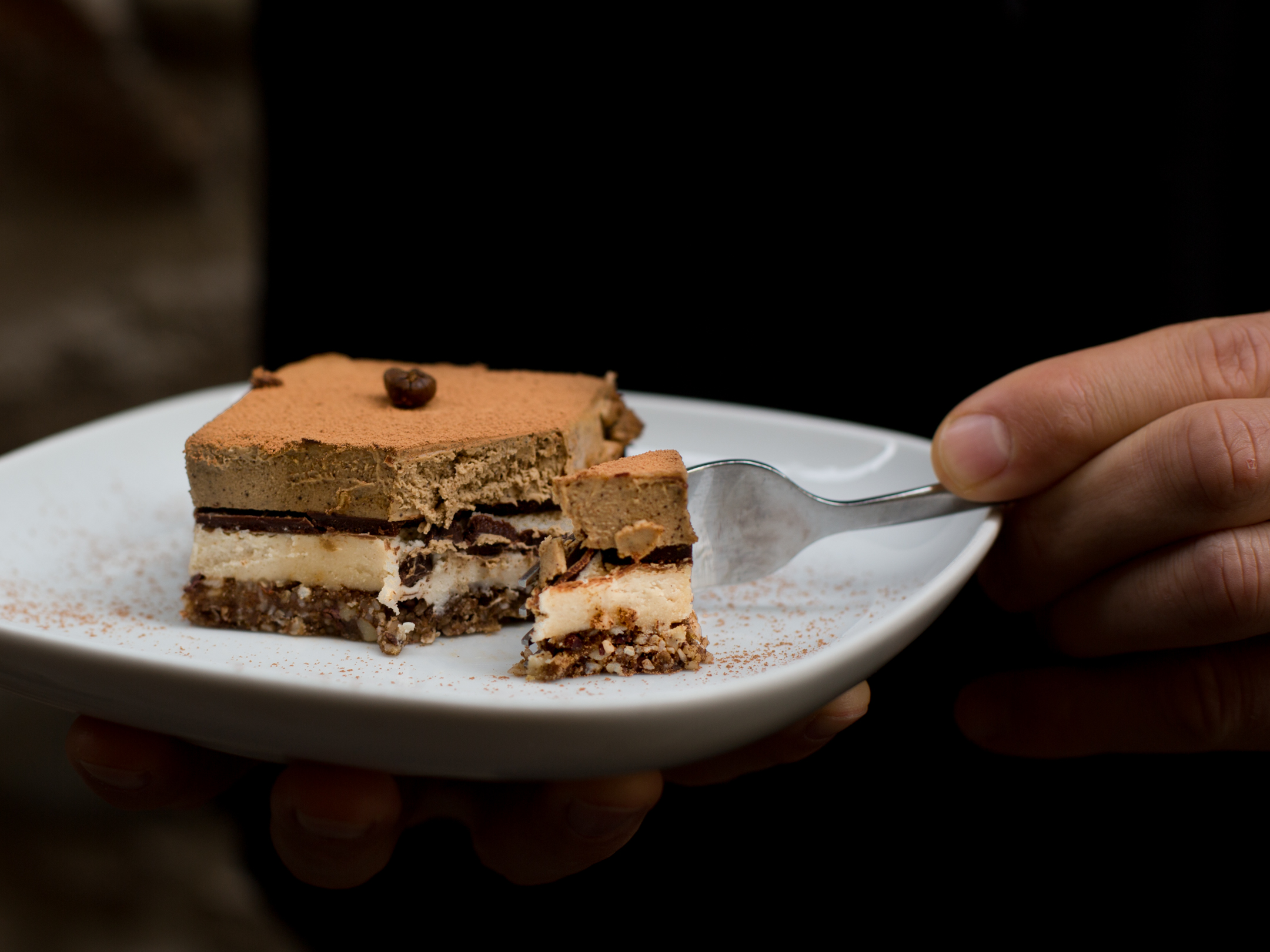 Tiramisu
Tiramisu (6.50€) of Almond and Date base, Cashew and Coconut Filling, Chocolate and Coffee Layers.
Rich and sweet cream layers. The chocolate layers are infused with coffee. The cream layers melt a little faster, leaving the chocolate and coffee layer a little longer on the tong so the coffee and chocolate flavours can fully unfold. A truly perfect raw cake with a texture of a regular tiramisu.
Make these recipes at home
Best Tiramisu Recipe
Banana Cake
Oyster Mushroom Ceviche Recipe
Raw Sushi Recipe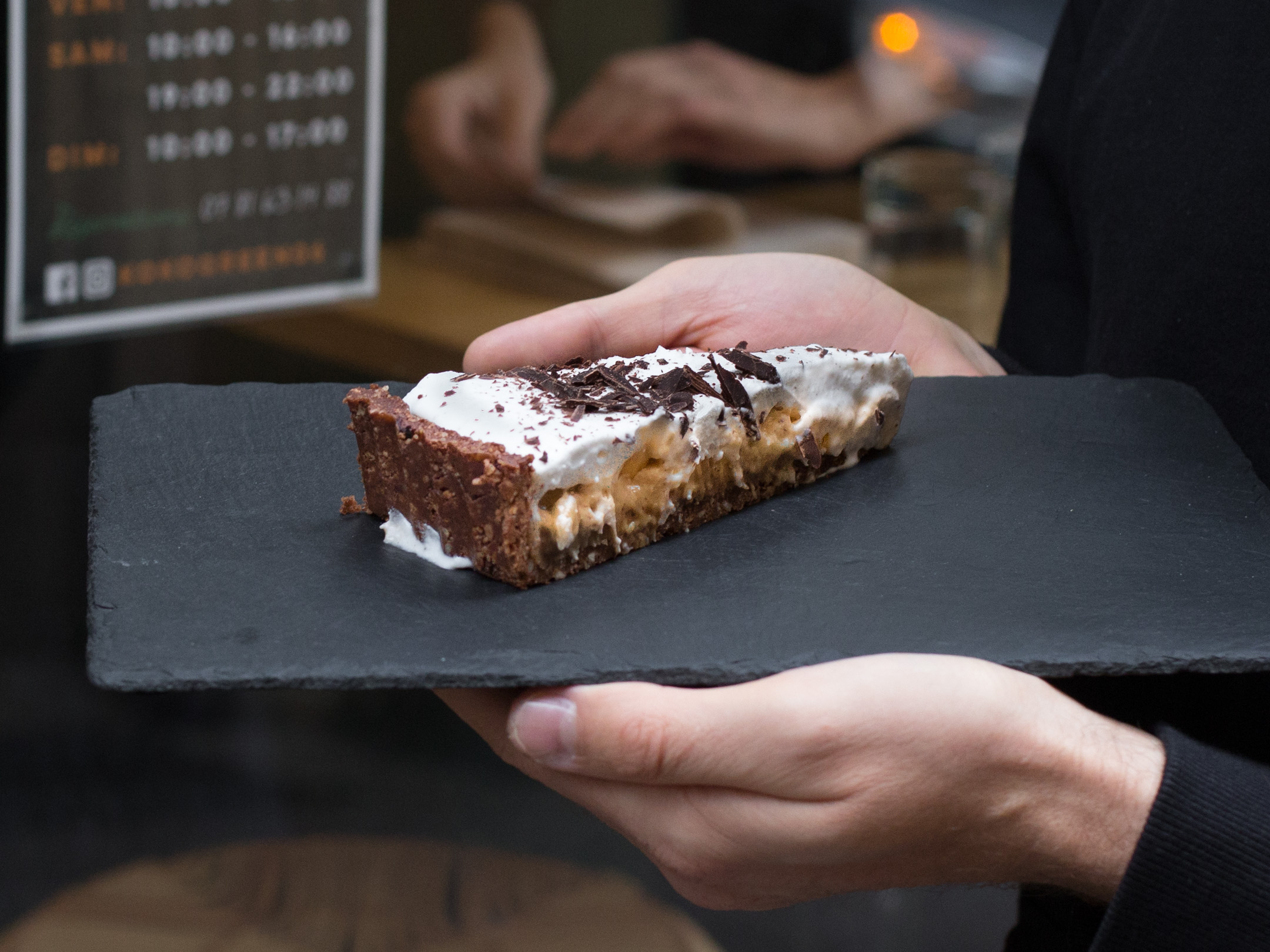 Banoffee Pie
Banffee pie (6.50€) of nut base, coconut cream and bananas.
The banoffee pie is a creamy, sweet, delicious dessert. The cream layer is maybe a tiny bit too sweet for our liking and the cream layer was too runny on this one, which didn't affect the overall great taste at all.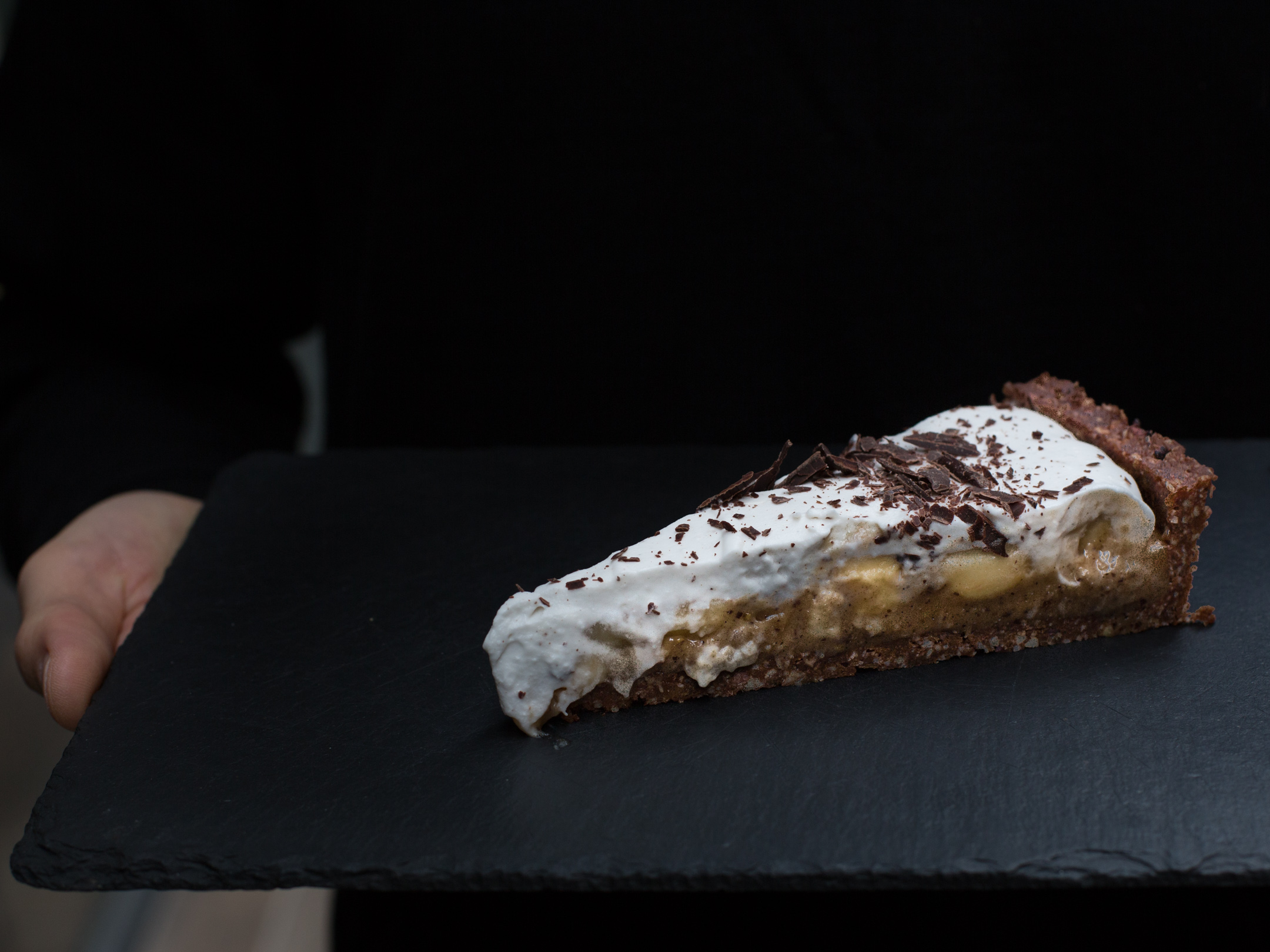 Overall impression
We really enjoyed our breakfast and 2 lunches at Koko Green. The food is tasty, the ingredients are exceptional quality: organic and fresh. The raw options are limited, but excellent.
What you should order
For the 2 of us, 2 starters, 1 main and 1-2 cakes would make a great lunch.
Tips for your visit
You your are visiting on the weekend, call and make a lunch a dinner reservation to not no miss out on the great food, the sitting is limited.