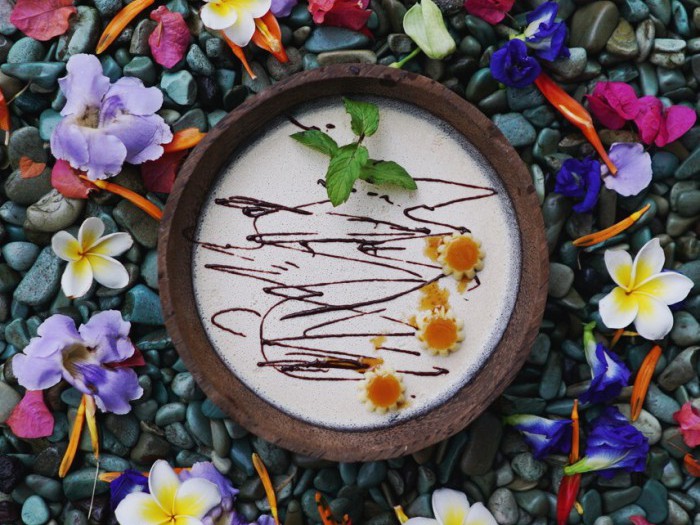 White chocolate Bali bowl
Drain the cashews and blend till smooth. Add a little water only if necessary. Add the melted cacao butter and the coconut nectar. Blend till combined. Pour into one or more bowls and refrigerate for at least 2 hours or freeze for one hour. Decorate with mint, chocolate sauce, or cacao nibs.
Freeze or refrigerate longer for firmer consistency. Let it sit outside for 10-20 minutes to soften if to firm. Coconut nectar has a caramelly taste, but just like maple syrup, besides being sweet, it's slightly sour. For a more neutral taste use agave. Add just a little at first and try it. The taste is not going to change much. Add more if needed. For the extra creamy texture, ad and additional 1/2 cup cacao butter and 1/4 cup coconut oil. Add fresh vanilla for extra flavor.
My raw food tools and fav books
---
Great raw food recipes you can make at home
---