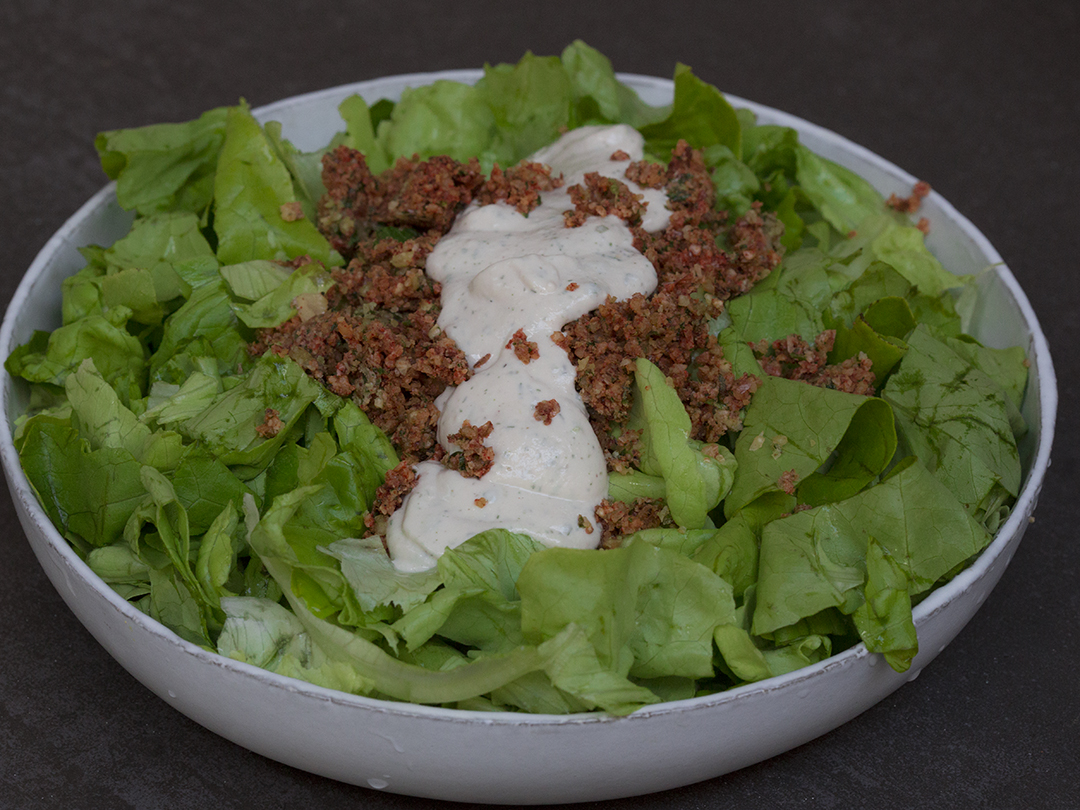 We had a hands down amazing taco salad at The Springs in LA. Check it out, it will make you even hungrier. This take on a taco salad here is a little simpler and easier to make than the one we had in LA. It is absolutely delicious and one of these salads that can become your staples if you don't mind eating nuts. The creamy rich Ranch Dressing is great for any salad and the Taco Meat is great on raw tacos and you can stuff mushrooms or bell peppers with it.
Taco Salad with Ranch Dressing
Combine all the ingredients and process until desired consistency.
Blend all the ingredients until desired consistency. Add more water if needed.
butter lettuce
, washed, dried, roughly chopped
Place the lettuce on a plate, top with Taco Meat and Ranch Dressing.