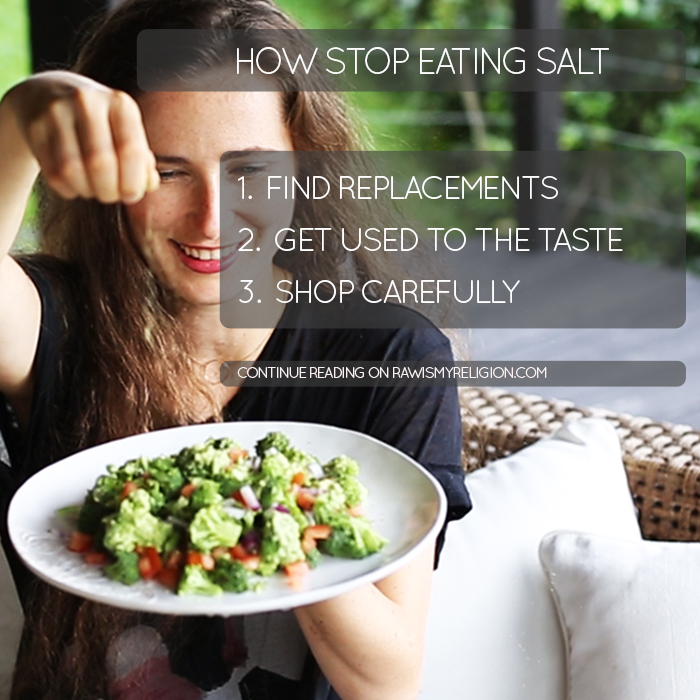 CLICK BELOW TO READ MORE

REPLACEMENTS
Find ways to replace salt:
Lemon juice
Dried herbs
Celery salt
Sauerkraut

check out my recipe videos below for celery salt and sauerkraut

TASTE
Get used to the real taste of food, the unsalted food.

SHOPPING
Read the labels, salt is a cheap and effective ingredient and it's used almost every product.
Being conscious about salt in products pays off. The less salt you eat, the less salt you will crave.