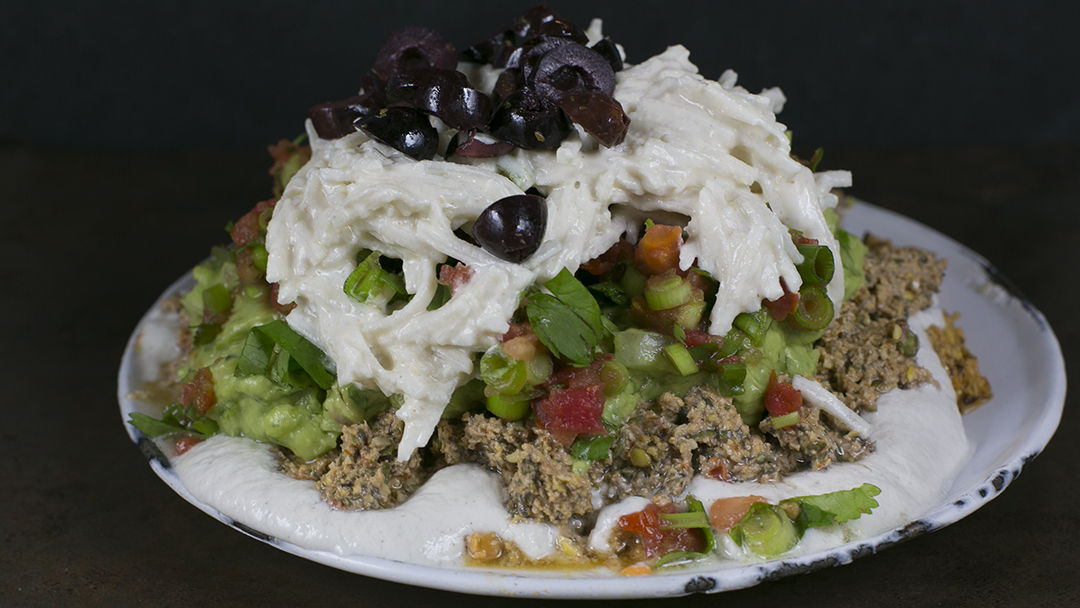 This is how I made the seven layer dip
Seven layer dip
Soak dried lentils overnight in 4 cups water. Rinse and Drain the lentils. In a food processor, blend all ingredients till smooth. I grind the spices in a coffee mill if I use whole.
Blend cashews and water, add yogurt starter. Ferment for up to 30h in a warm place. Alternatively, blend cashews with water and add some lemon juice.
Blend all the ingredients in a food processor. You can sprout the lentils by soaking them overnight and letting them to sprout for 12-24h in a sieve, rinsing them every 4-6h.
In a food processor, blend all the ingredients till smooth.
Combine all ingredients in a food processor.
Peel the reddish. Cut into thin stripes with a julienne peeler, spiraizer, or a sharp knife, then cut into 1inch pieces. Combine with yogurt, yeast and garlic. The recipe for sour cream is above.
I used pitted olives. There are all kinds of raw olives available: pitted, salt free, tree ripened, sun dried. Use the olives you would usually eat.
Assemble the layers on a plate. Enjoy your dip with veggies, raw crackers, raw bread, or anything you would enjoy.
---
Tools I use to prep my dishes
---