If YOU LIKE PASTA, YOU WILL LOVE THIS RAW VEGAN VERSION OF THE FETTUCCINE WITH RAGÙ ALLA BOLOGNESE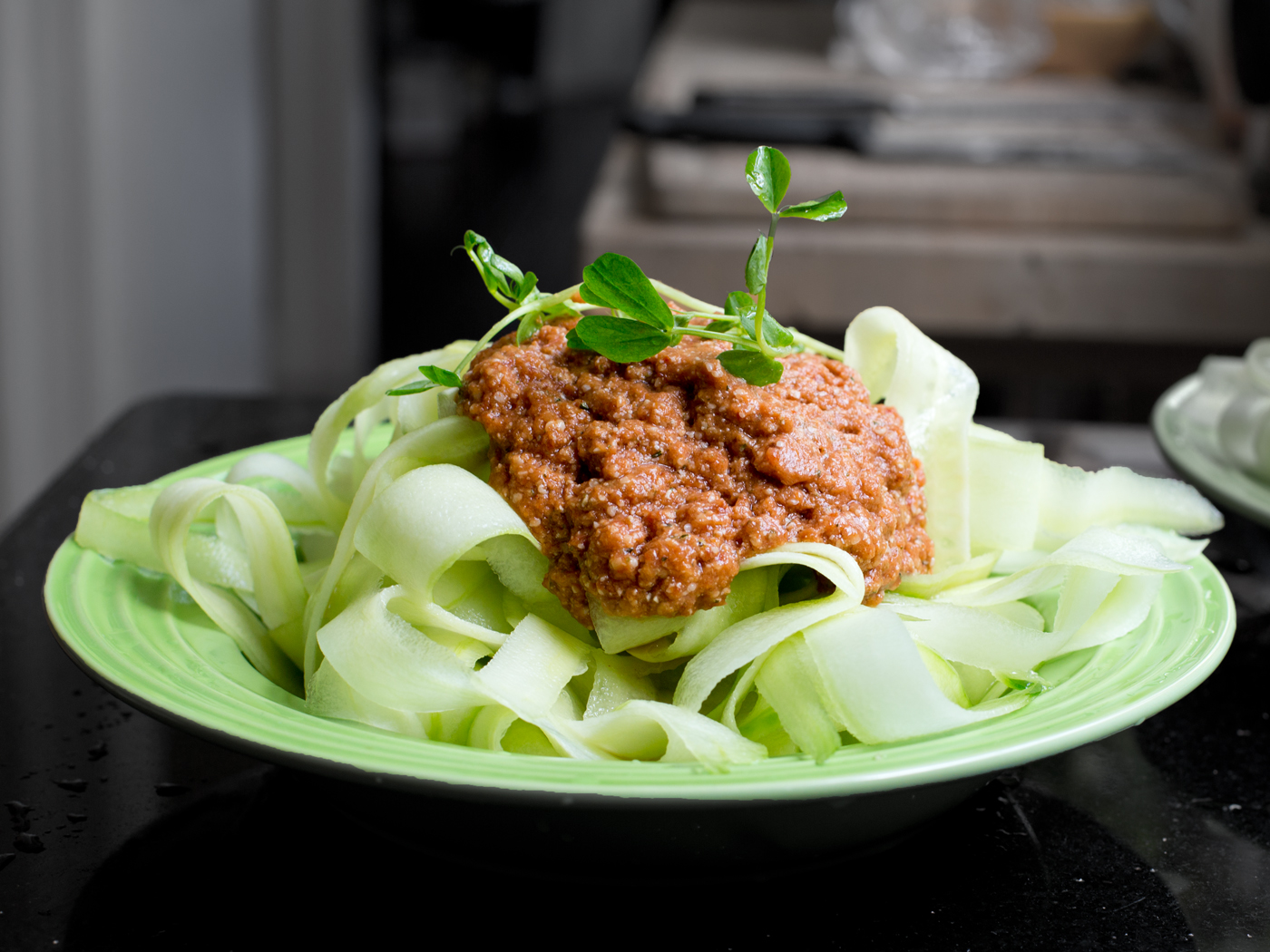 Raw Vegan Pasta Bolognese
Peel the cucumbers and keep the peels (e.g. for a green
smoothie
). Continue peeling using your vegetable peeler to quickly scrape it into flat, long, fettuccine-like noodles till you reach the seeds (it is helpful to have a good sharp peeler to create thin, even fettuccine).
In a blender, process pitted dates, sun dried tomatoes, fresh tomatoes and smoked sweet paprika till smooth. Add hemp seeds and process for just a few more seconds.
to taste
fresh, white or red
to taste
raw, organic, coconut
Add spices to your taste. These are just suggestions. No need to use them all. It might be a good idea to strain the sauce if your tomatoes are water rich. You can also remove the tomato seeds with a spoon before using them.
Plate the cucumber fettuccine . Pour the sauce over the fettuccine and enjoy immediately. If you want to prep this recipe for later, use zucchini instead of cucumbers.
WATCH ME MAKING THE RAW VEGAN PASTA BOLOGNESE
The VIDEO RECIPE IS IN GERMAN, YOU WILL GET IT ANYWAY.
BONUS: THE BACKYARD FARMERS MARKET IN COSTA RICA IS SO SWEET.
♥