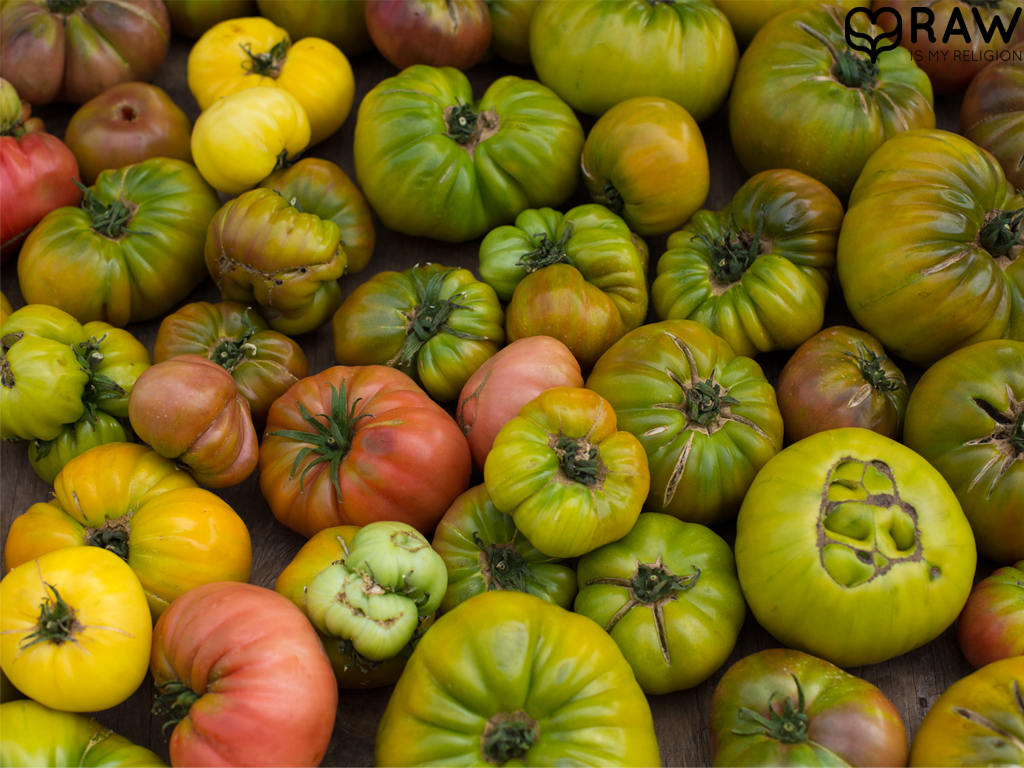 WHY PICKLING TOMATOES? THEY TASTE UNBELIEVABLY GOOD
CAN I MAKE IT AT HOME? YES!
all the recipes you will find are pretty complicated and call for salt
here, you don't need fancy equipment, spices, and you don't have to spend much time on preping these, and no salt is needed
HOW TO PICKLE TOMATOES
1. pick the right tomatoes
2. wash them
3. pock holes in the tomatoes using a fork
4. place them in a glass jar
5. poor water over the tomatoes, the water should cover them
6. cover the tomatoes with a sprouting lid or a cloth
7. after 1,5-2 days scoop up the foam, repeat it daily
8. after 5 days smell on the tomatoes and try a piece
9. enjoy they as soon as they are sour to the core
10. store your pickled tomatoes in the fridge for up to 4 weeks
WHAT TOMATOES SHOULD YOU GET
ripe tomatoes are the safest to eat, green tomatoes might be poisoners, so ripe tomatoes are the safest to pickle,
i like to pickle firmer tomatoes, so i would get either almost ripe tomatoes, or a firmer variety
plum tomatoes are for example firmer than heirloom tomatoes
WHAT SPICES CAN I ADD
garlic, dill, fennel seeds, black pepper, bay leave, lemon peel
IS SAUERKRAUT JUICE NECESSARY?
no, you can do it without, but the pickling process will be much faster with the juice
to be safe, add 1/4 cup fresh cabbage
ANY RECIPE IDEAS?
please share your recipe ideas! tag your pics on instagram with #rawismyreligion and they will appear here
♥
please leave a comment down below