Bali is far away, unless you are coming from Australia. We planned on staying here a little longer but we came here for the first time with a very light bag hoping for the best. There are only a few things we should have brought but didn't. We are experienced travelers and manage to bring the essentials. My packing list tips.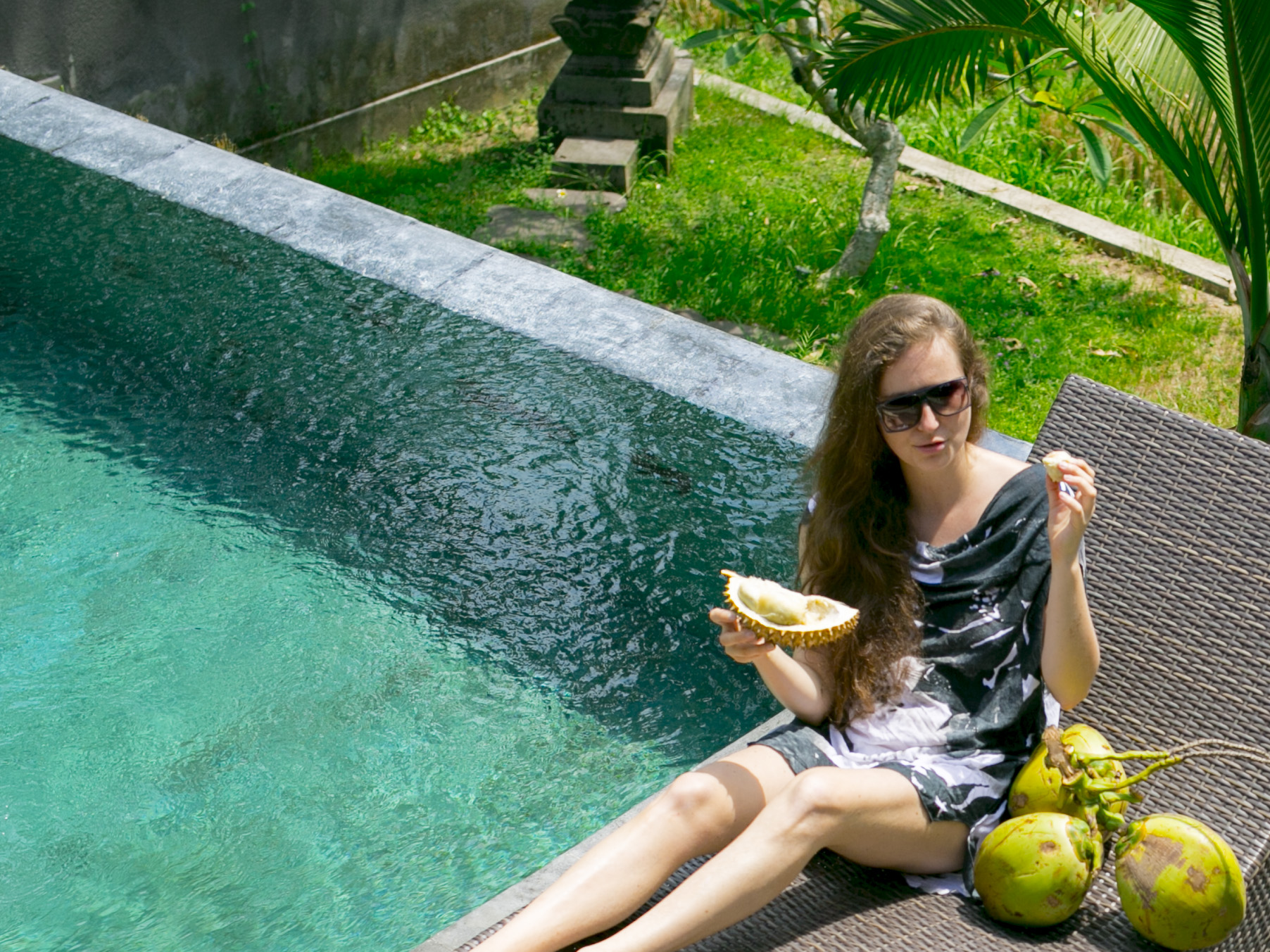 If you are going to drive a car, bring your international driving permit. It is something you probably don't have yet. Google it. Get it!
Living
We had our amazing mosquito nets already and we brought them. Hardly any store sells them and 50% of places we stayed in had no net. It should be on your list.

Mosquito netting for my bed.
A very comfortable hammock a friend recommended us who has been sleeping in this hammock for 2 years and she is over 60. We used it all the time in Costa Rica.
Mosquito and no-see-um netting for my hammock.
We did bring
A good mosquito netting
A mattress cover: in humid areas, which Bali is, mattresses are usually smelly and have mould on them. Bring a plastic mattress cover to protect yourself from the smell and the mould.
A good toxic-free yoga mat: Yoga mats and cloth are pretty expensive here in Bali.
Smoke detector: If you want to be safe, bring one
Beauty
If you use organic, vegan, natural products, you better bring them with you.

What to bring
Floss. Fluoride free toothpaste can be found easily in Ubud, floss not so much. Bring it.
Body care and hair care products can be found at Down to Earth in Ubud, but the products are not very great for my hair. I will bring my own shampoo for the whole trip the next time.
Sunscreen. We hardly use sunscreen here. If you use it, bring your miniral-based one, you will not find it here.
Organic citronella. Natural mosquito repellants are sold here, but I doubt they use organic oils.
Organic cotton pads and swabs should be on your list if you are planing to use make-up.
Bring your own vegan make-up, deodorant, nail polish. Vegan make-up is very very hard to find in Bali.
Your lady cup, if you use one.
I never use here
Hair dryer
Hair straightener
Hair styling products
Clothes
You can find beach wear and colorful holiday wear easily and pretty cheap. The quality is not great and the peaces will not survive very long. Keep in mind that washing machines operate only with cold water here. Any stain will stay forever. White and pale colors are not the safest here.

We did bring
BPA-free flip flops
Mosquito protective pants
Hats
Sunglasses
Shorts
Dresses
Don't bring
Clothes made of heavy materials like jeans, they don't dry properly.
Leather, beides of the cruelty factor, it moulds within days.
Kitchen
If you are planning on staying a little longer or need your home-made smoothies even on the shortest trip, bring you own blender, food processor or even a dehydrator with you. You won't be able to get anything reasonable here. On the other hand, there are great raw restaurants here in Bali. We order food from them all them time.

We did bring
Stainless steel straws
Coconut opener
Peeler
2 sporks
Electronics
Bring everything you might be needing, even memory cards are hard to get, Mac charging cables are very hard to get. If you loose or brake yours, it will take several days and trips to get a new one. If you are coming during the rainy season, you HAVE to protect your equipment from the humidity.

We did bring
Laptops
Camera
Camera lenses
Batteries, cables
External Mic
Rechargeable batteries and a charging station
Waterproof case with dehumidifiers