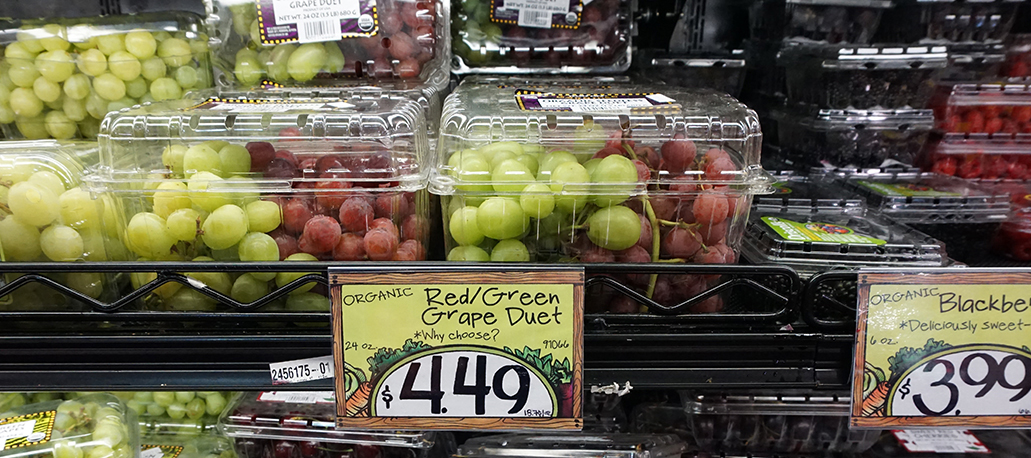 You can have it pretty cheap
Especially in metropolis like New York City, far far away from the sunny California and fruity Mexico, organic produce can be quit pricy. All the tiny organic stores and markets, the Whole Foods Market seem unaffordable. To balance out the expenses, an occasional stop at Trader Joe's might be necessary.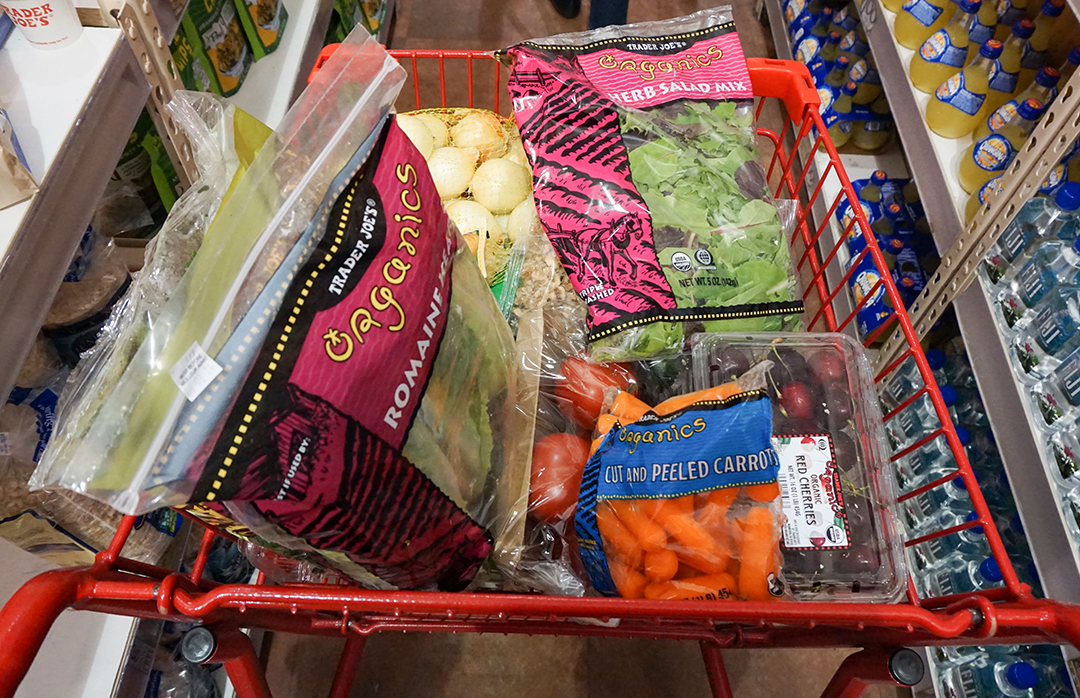 Who has the healthiest shopping cart?
Me, always me. All organic produce. Minus the plastic, a pretty nice haul. I'm well aware of the global economy and the importance of supporting local farmers. Too bad they hardly sell any fruit this time of the year, and I need it like the air I breathe.