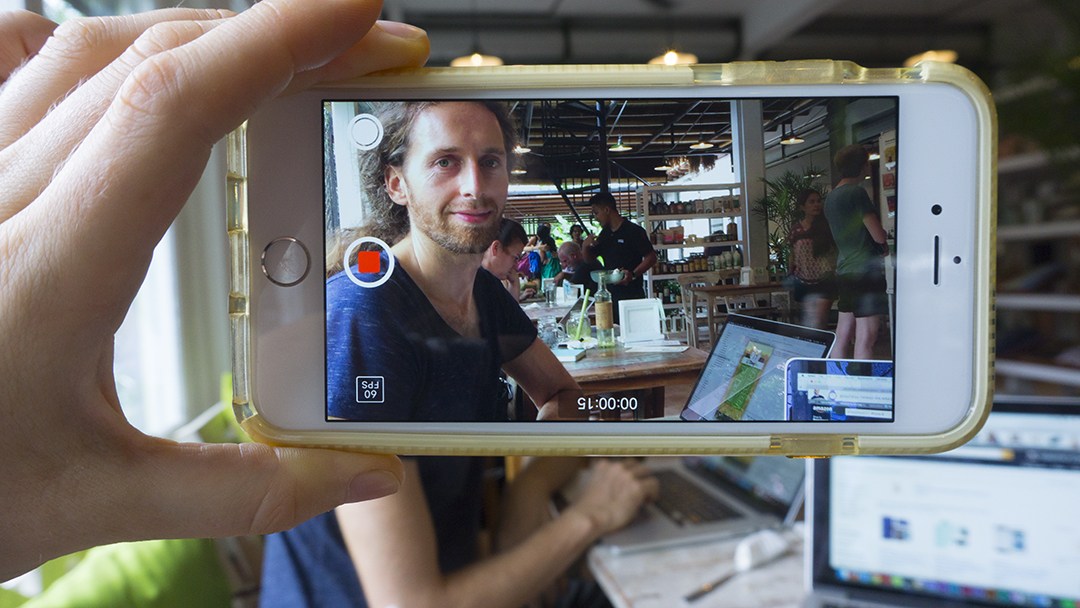 What I currently use
iPhone
Don't get me wrong, I don't think the iPhone is ideal for filming, but it is good. Very good. And it is handy. It is always there when I need it. I use it for vlogging, I take most of my Instagram pics with it. If the lighting is good, I can totally rely on my iPhone.
Handy trouble maker
My husband was looking for a good handy camera and picked this one. I hate if for many reasons and love it for some. It overheats easily and stops filming. It doesn't have a flip screen, so I need to atach a monitor while filming myself. But it is very small for what it is and I can attach a mic to it.
Camera with continuous auto focus
Finely, we found a great vlogging camera with a good mic and multifunctional tripod. If I have to choice just one cam to take with me, I would always pick this one, taking an additional the 50 mm lens with me, see below.
Best I could afford
This is my first amazing camera and I will not trade it for an other one. It takes the most stunning videos and pictures. I have 3 lenses. One for filming, the 50 mm, the 10mm macro lens for food photography, and the 35mm for street photography.

Best for driving around and underwater
I love this camera for not needing a case for underwater filming. It not very great for much more than that. I would sometimes film a long car drive or a time lapse. Once its filming, it pretty reliable and doesn't overheat like all the other cameras. It also doesn't stop after 20 minutes like the other cams I have.
Tripods
Meine Reisestative
Gimble
Before having this guy, I couldn't imagine filming while walking. If you are into blogging with your phone, get one.
Light
I don't travel with lights. I have some at my home base, or should I better as in the storage. I traveled with 2 lights for 2 years and couldn't have filmed my food prep videos without them, but for non-food filming and vlogging, I try to get away without.
Wishlist
Tripods
SLIK SLIDING ARM II
ALX S8 KIT
Go pro
A would love to try out the new go pro with my gimble.
A back up camera
I'm not sure if I should get an extra iPhone as a back up camera, or a better small camera. Any suggestions?