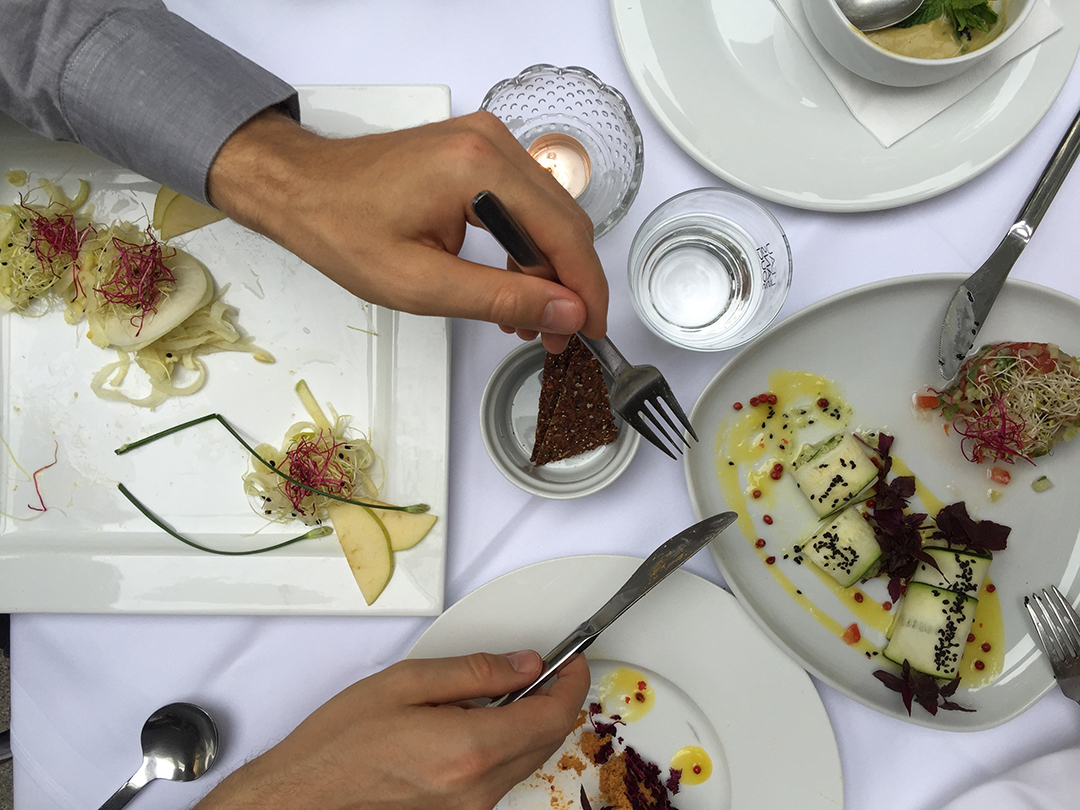 Anniversary Dinner at La Mano Verde
He proposed 2 years ago right here, at this same restaurant, after dating for 6 years exactly. This is a very spacial place for us. It's is not only the first raw vegan restaurant we dined at ever, it's also one of the best.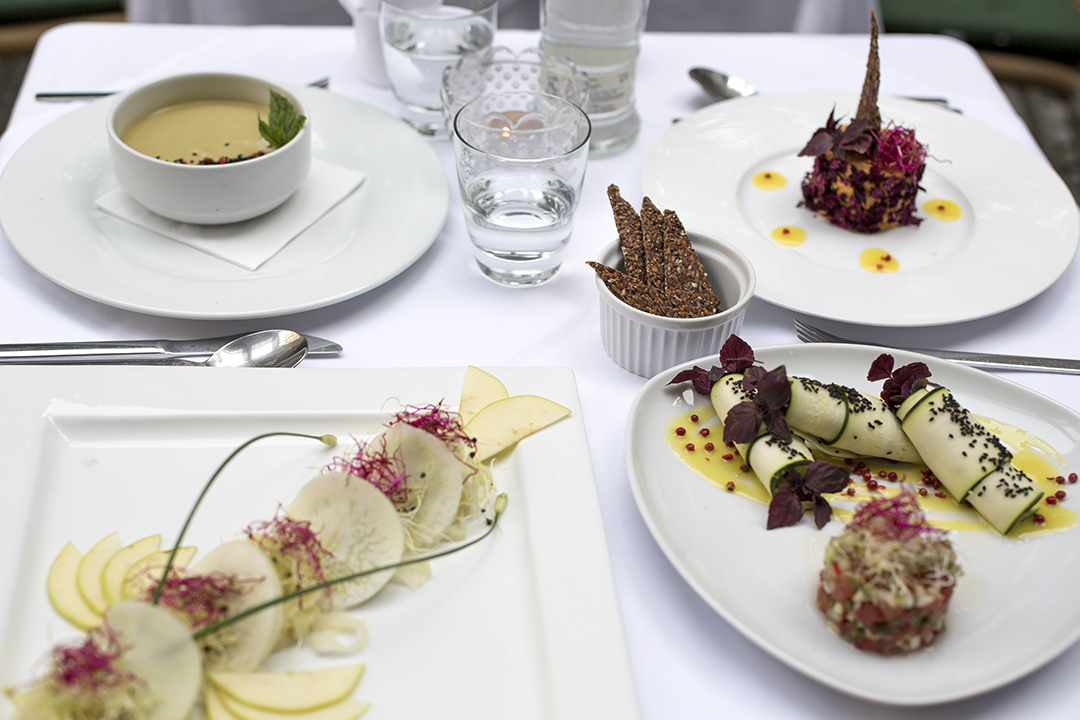 What we had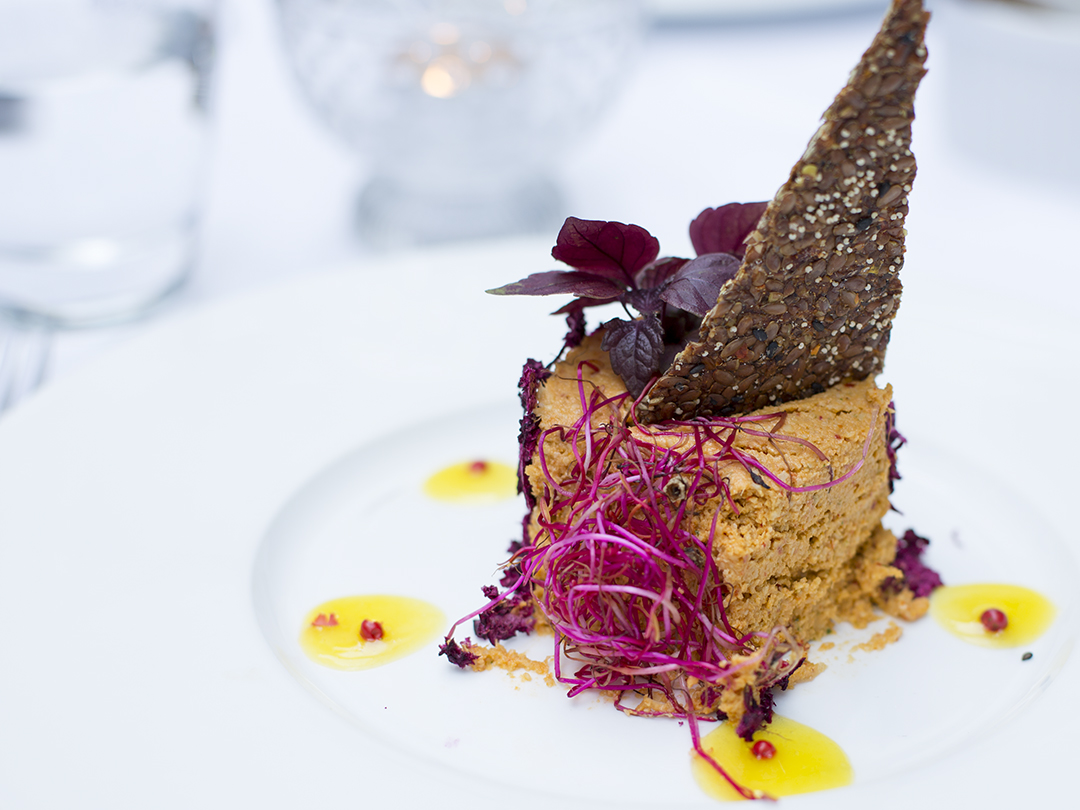 Kimchi Tower
Marinated Chinese cabbage, ginger, daikon radish, sunflower seeds and Korean chili powder.
This amazing dish (12,50€) was our absolute fav today. It's a delicious hearty but delcat spread to eat on the flax crackers.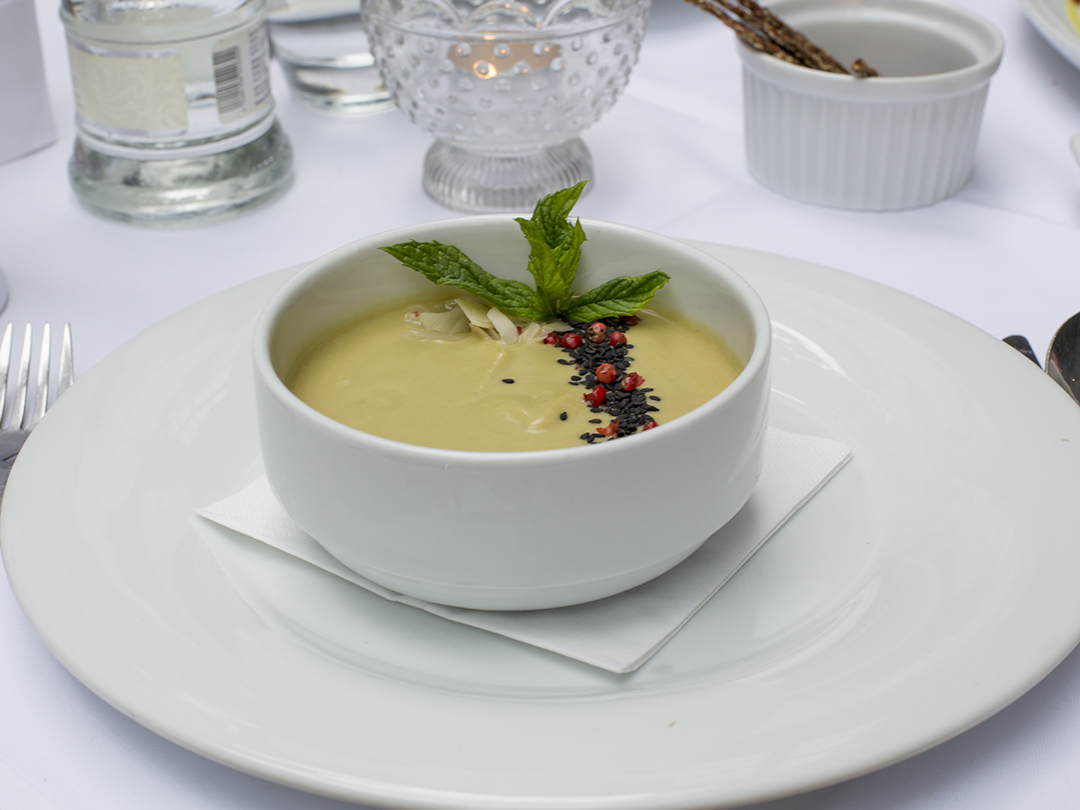 Creamy Lime-Almond-Gazpacho
With avocado, chili and coconut.
This soup (8,50€) didn't change since we tried it more than 2 years ago. Creamy, savoury, absolutely delicious.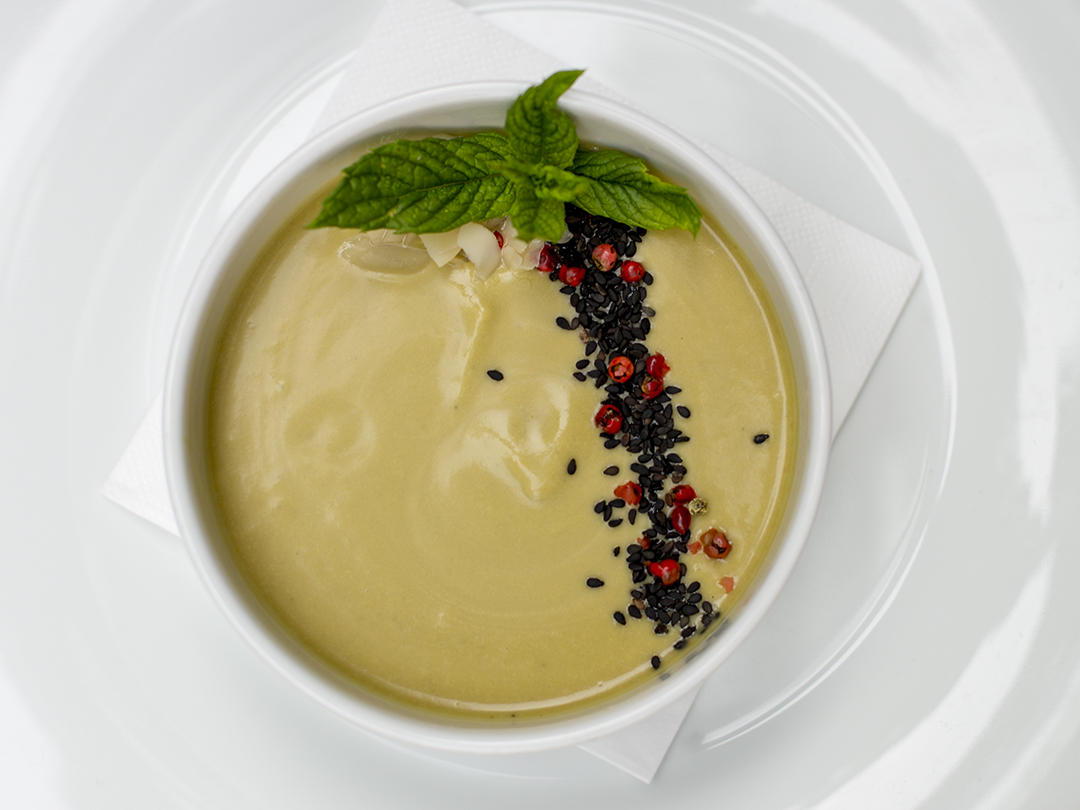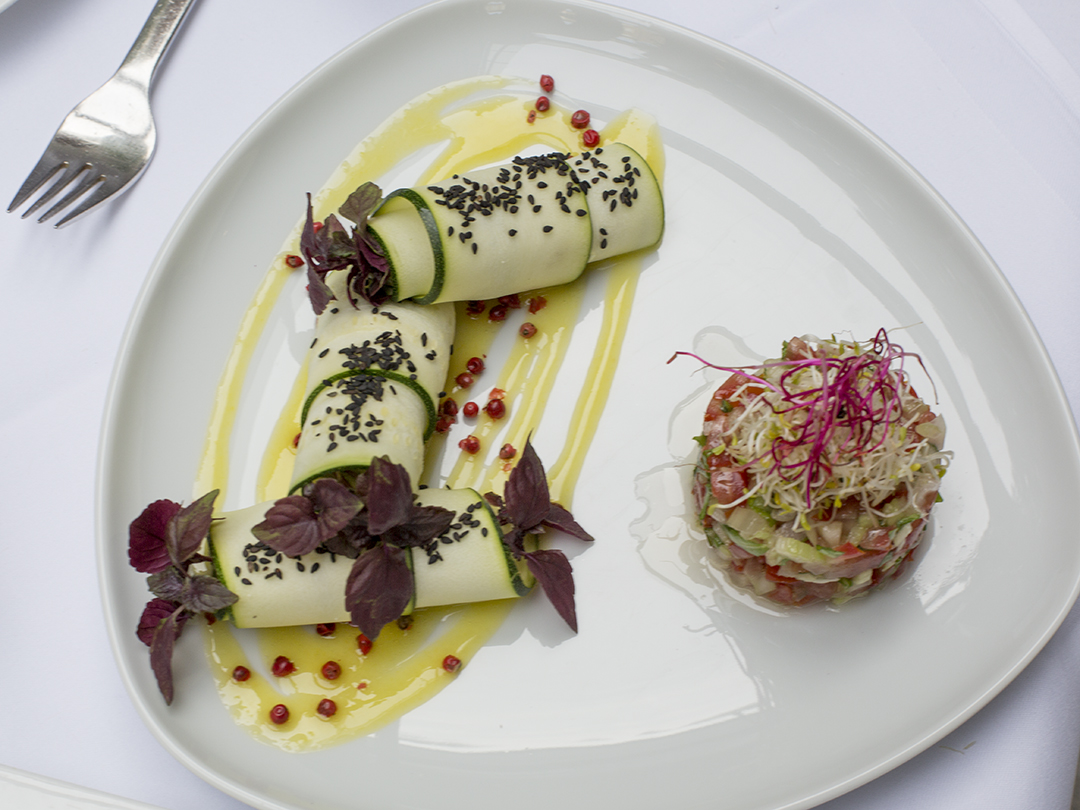 Zucchini Rolls
Filled with a cream of basil-cashew-avocado and served with a celery-tomato tartar.
The zucchini rolls (12,50€) were just amazing. The filling is delicious, so cheesy. Perfectly seasoned.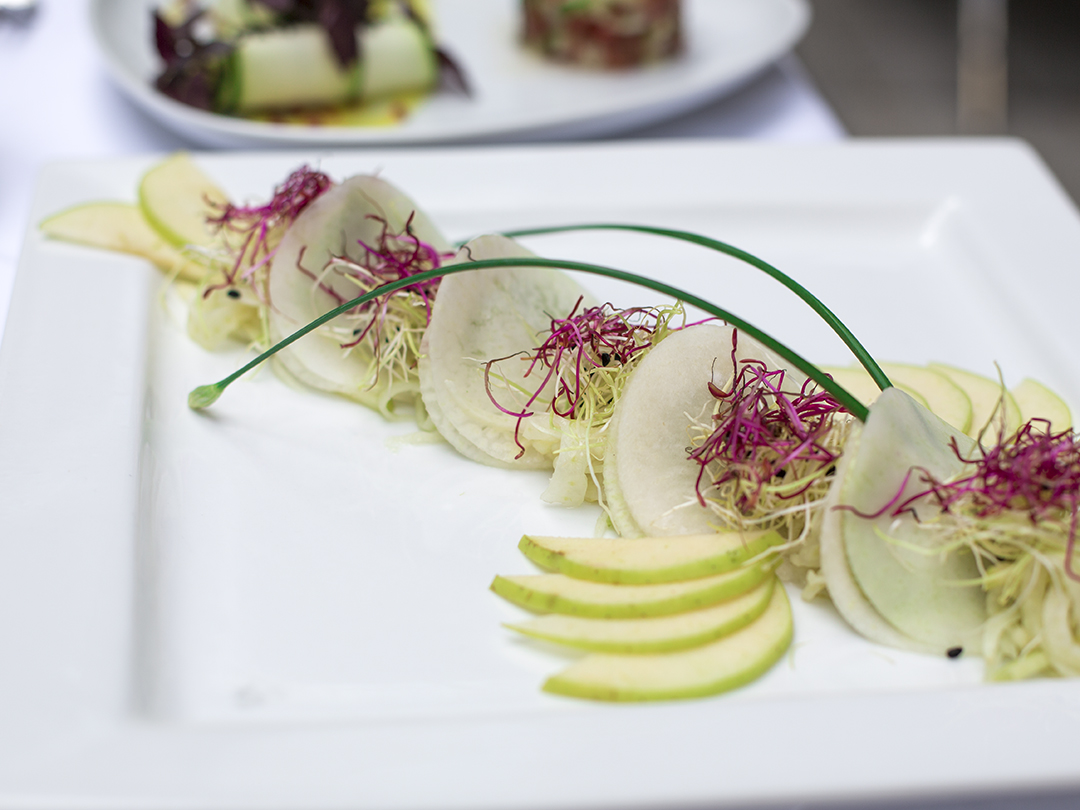 Ravioli Blanc
Fine turnip ravioli (11,50€) filled with sundried tomatoes and cashew cream, served on a bed of fennel, apple and ginger, with a chervil pesto.
The ravioli filling tastes phenomenal, it even beats the beautiful presentation.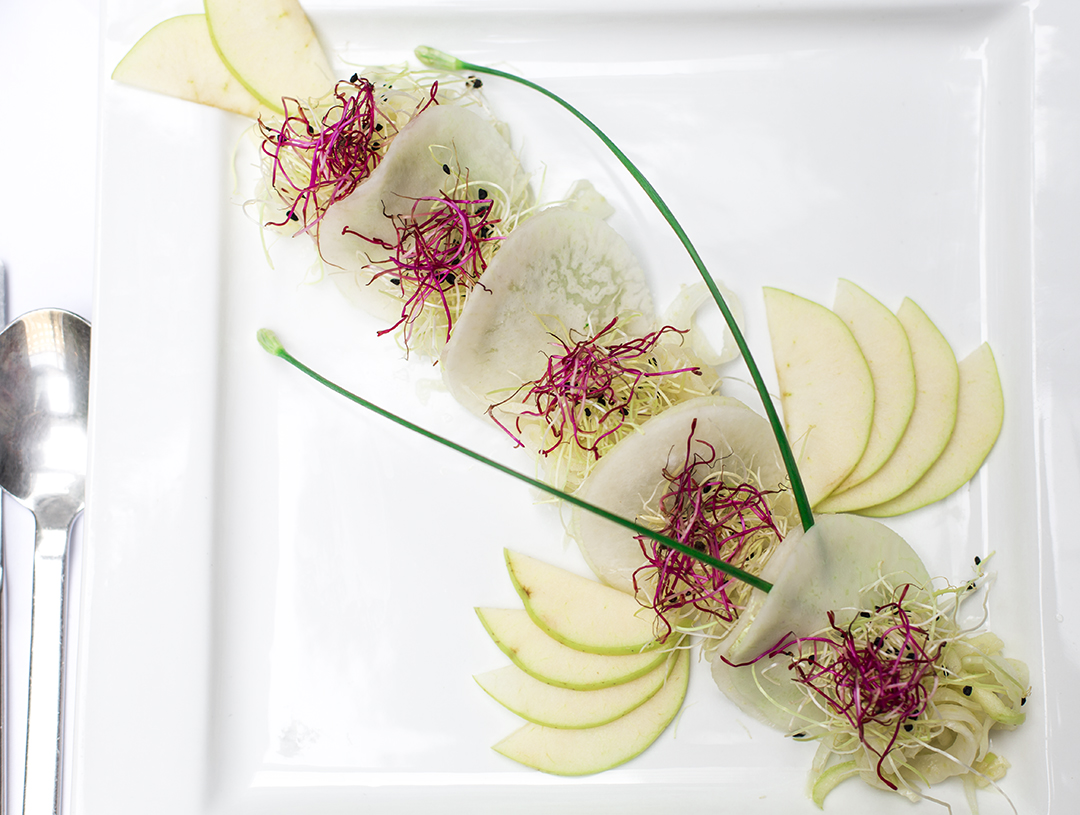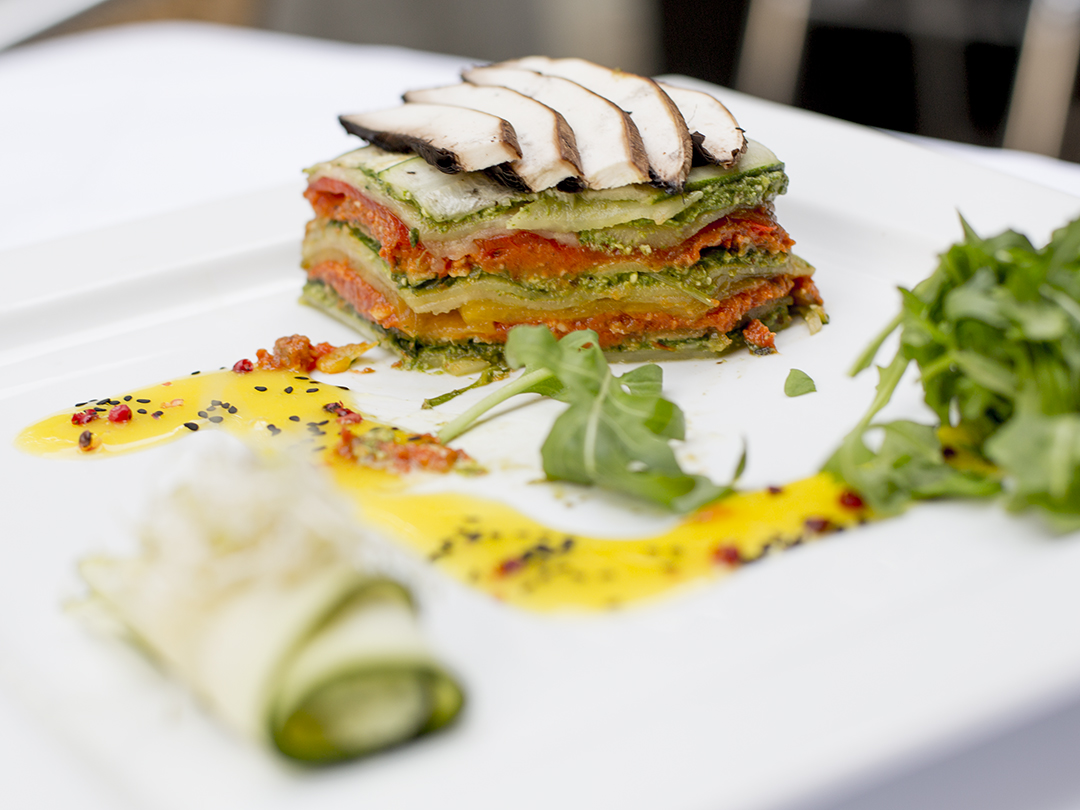 Garden Lasagne
Seasonal vegetable layers and cashew cream with sun dried tomatoes, fresh basil and wild herbs, served on a bed of yellow bell pepper coulis.
There is so much to say about the lasagne (22,50€). But let me just say, I tried many different recipes, and this lasagne has the softest zucchini sheets ever. If it was warm, I couldn't be able to tell it's raw. It's so well marinated, (partially dehydrated?).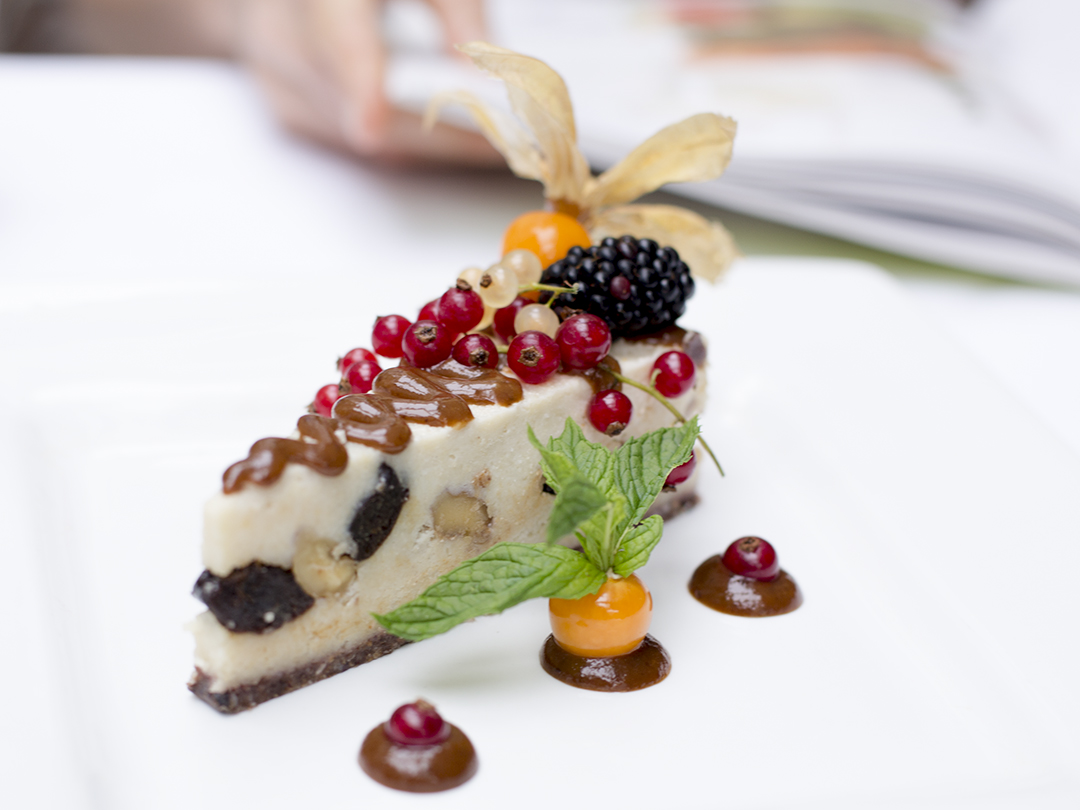 Cheese Cake
Plum and Walnut Cheese Cake Raw Food Gluten Free
A creamy plum and cashew cheese cake with coconut cream, served with a fruit coulis.
The cheese cakes (9,50€) here are awesome. A lot like regular cheese cakes. But better. Vegan.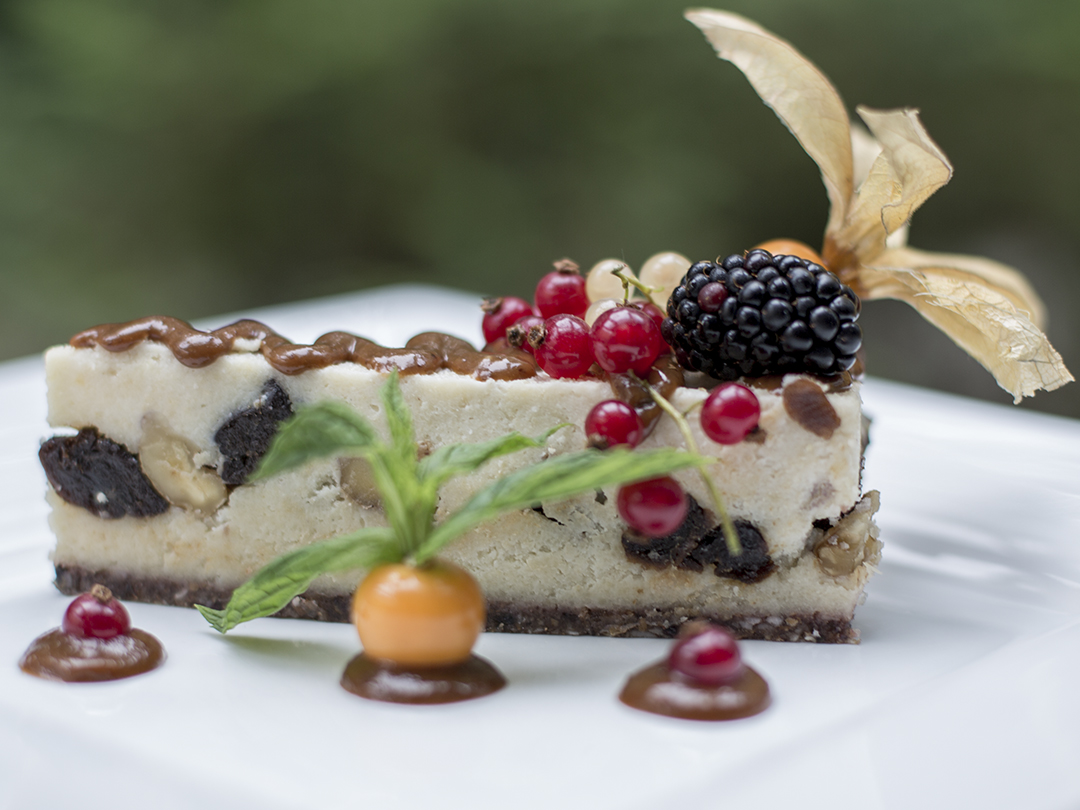 The La Mano Verde Experience
Every time here is an extraordinary experience. Great service. Nice people. Easy to get in touch with other is you want to. The absolutely amazing and charming owner and his lovely daughter are warm and welcoming. They are very passionate about the food and create the impossible out of raw vegan ingredients.
Tips
If you cannot visit the restaurant, get yourself the cookbook by the owner of La Mano Verde.