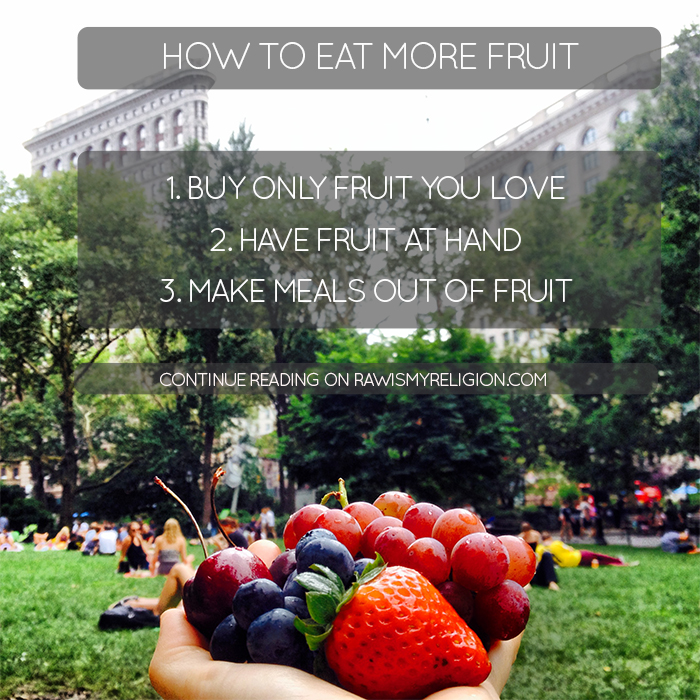 CLICK BELOW TO READ MORE

BUY ONLY FRUIT YOU LOVE
If you have fruit you love and excited about, you will eat it!
If you don't like a particular fruit, don't even get it, wrong it will not make you wanna eat it more.

HAVE FRUIT AT HAND
Have a big bowl of fruit in front of you at all times.
The smell of ripe fruit and the accessibility will make your eat it.
MAKE MEALS OUT OF FRUIT
Eat fruit as a meal. Make a fancy fruit
salad
or eat a mono meal.
Check out those videos below to get inspired