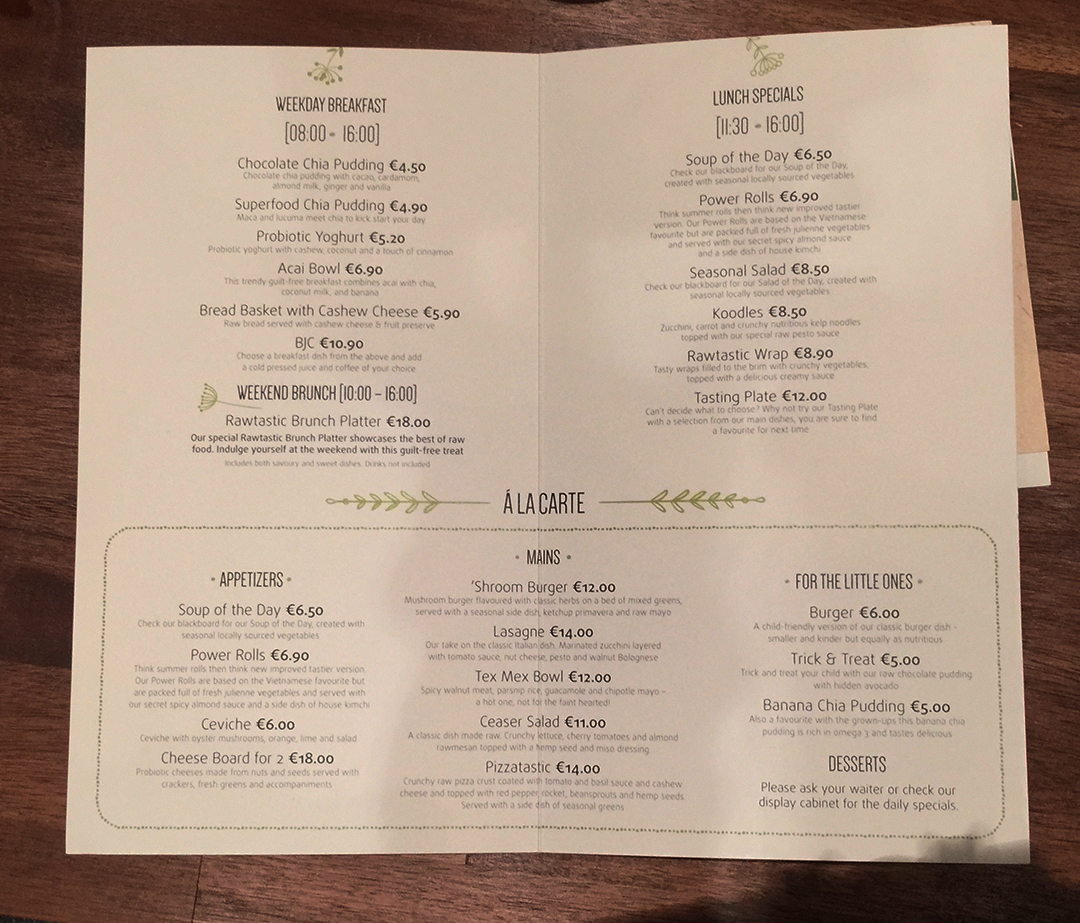 It has been 3 days since the opening party, we can't wait any longer to get a taste of the food.
What we had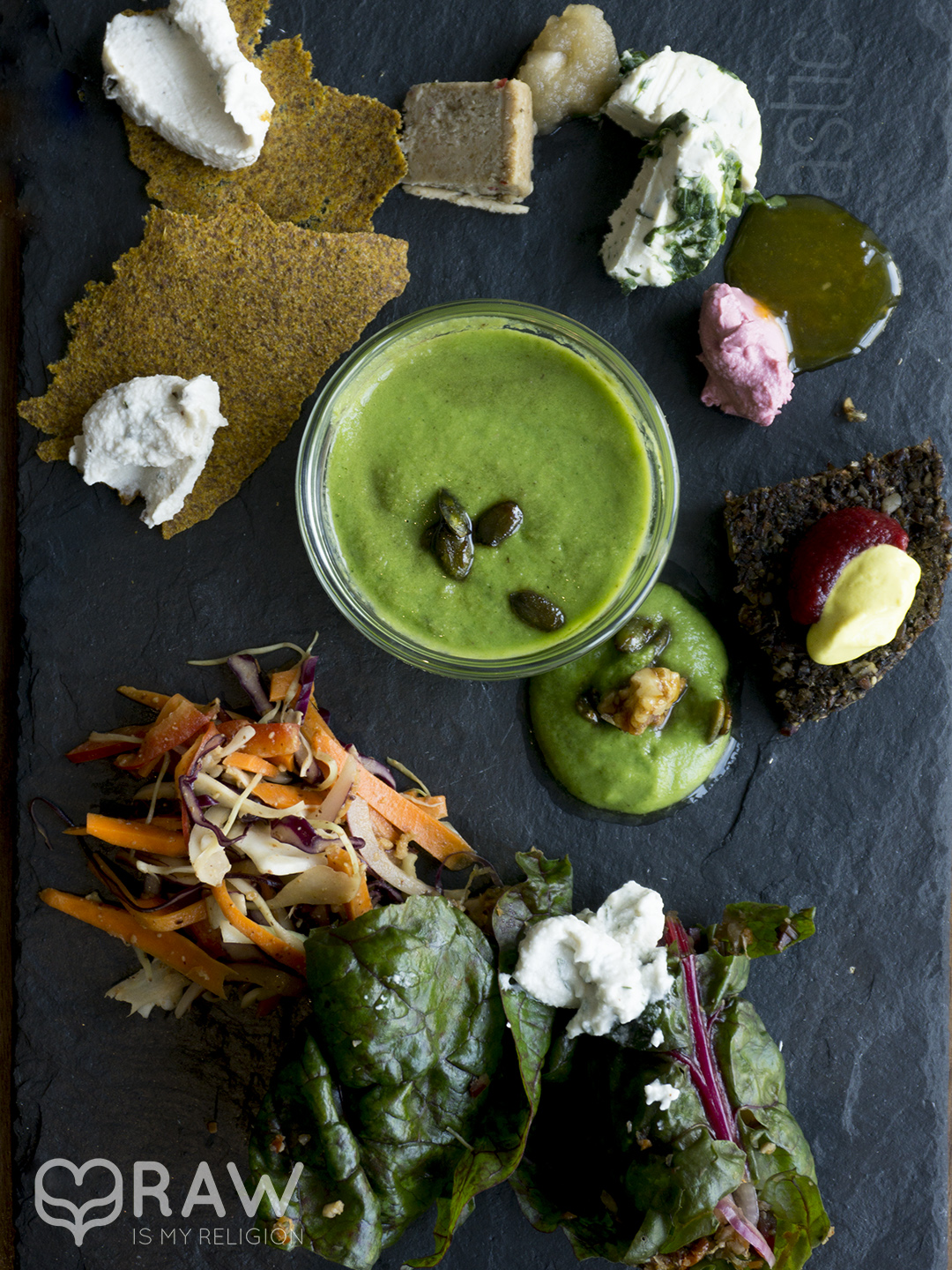 Tasting Plate
Rawastic Wrap, Raw Cheees, Cracker, Spinnach Soup, Burger Patty, Pad Thai.
The plate was beautifully arranged and the variety of the samples was great. We even got to substitute something. I didn't wanna rice paper and it wasn't a big deal. The most delicious thing on the plate was the burger with ketchup and mayo. Soft, juicy, definitely something I'll order the next time. I also liked the spinach soup, it was lite and flavorful. Something I was not that thrilled about were the cheeses. First, there were 5 cheeses and 2 cracker. It would be good to have something to eat the cheeses with, ether cracker or apple, pear, or cucumber slices. All the cheeses tasted the same, even they looked differently. And the taste was not very good. More on the sour side, as if they used sour yogurt fermenting cultures. They offer an actual cheese plate, I#m tempted to try it to see if there are more and better cheeses on it. The rest on the tasting plate wasn't impressive.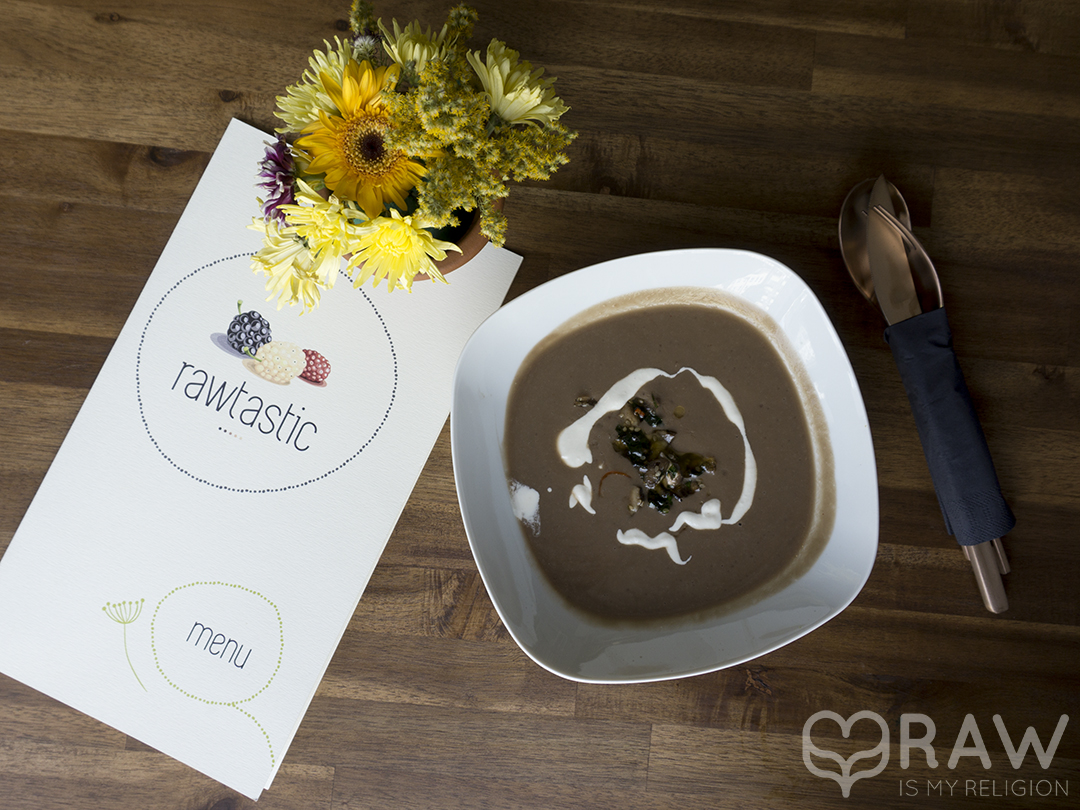 Mushroom Soup
The mushroom soup (6,50€) came in a medium size bowl beautifully decorated. The soup tasted surprisingly strong like mushroom. It takes a great raw food chef to intensify the mushroom flavor to this extend. However, I found that it was a little overdone here. The soup had a little rubbery aftertaste, the one you get if the mushrooms are too old. The overall taste was tart. Definitely not to my liking. The soups are a great value here, the next time I would order the spinach soup I had on the tasting plate, it was very good.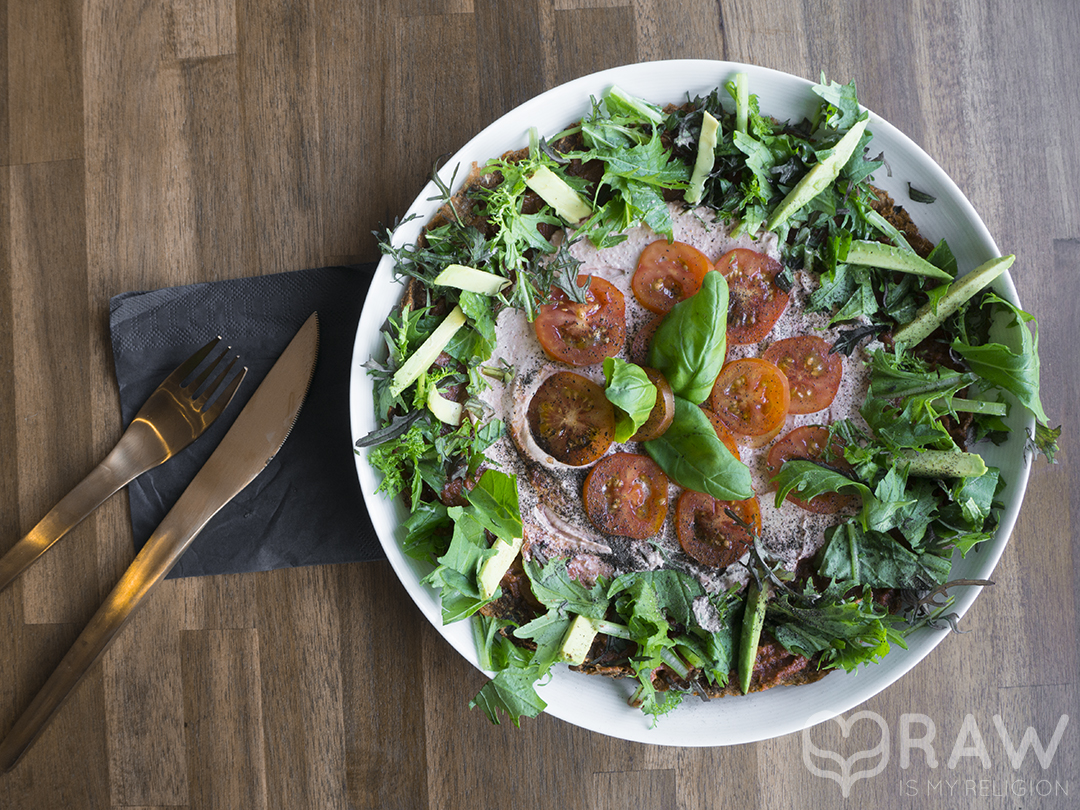 Pizzatastic
Crunchy raw pizza crust coated with tomato and basil sauce,and cashew cheese and topped with red pepper, rocket, beansprouts and hemp seeds. Served with a side dish of seasonal greens.
We ordered the pizza (12,00€) and shared it, even it was hard, it was that good. The creamy sauces were just delicious. Wonderfully flavored with fresh basil. The crust could have been slightly thicker, but it was delicious, especially the crunchy parts that weren't covered by the sauce.
Rawtastic Experience
It's a lovely place not far from were we live. It serves delicious everyday food. The service is outstanding, you will rarely find such a warm and welcoming restaurant in Berlin. We will come soon. We got 2 date balls before we left, which were absolutely delicious.
Tips
As almost all the raw restaurants we've visited, this one has amazing dishes, and not so delicious ones. Once you figured out what you like, you wont be disappointed. Order the tasting platter eating here for the first time. Bring cash, you can't pay with card (yet).
Here is our Vlog eting at Rawtastic (in Russian)