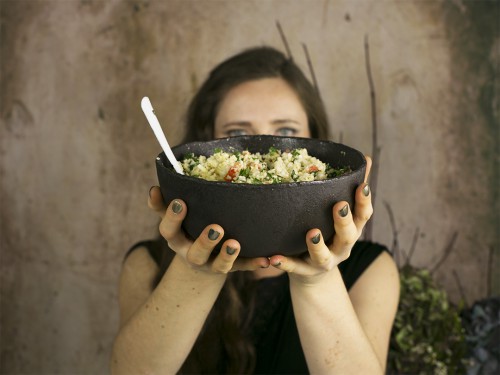 Tabbouleh is a staple in our kitchen and one of my fav salads. Unfortunately, my husband doesn't like cauliflower. Here is something we both more than enjoy.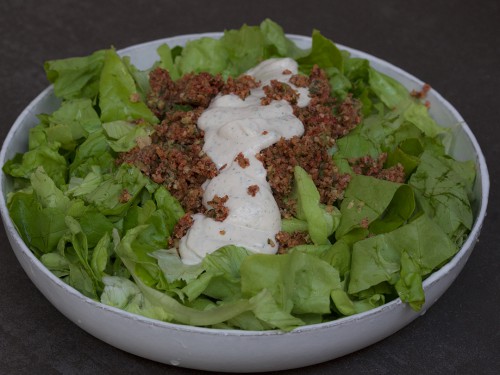 Scrumptious, easy to make, perfect for everyone who refuses to eat salads.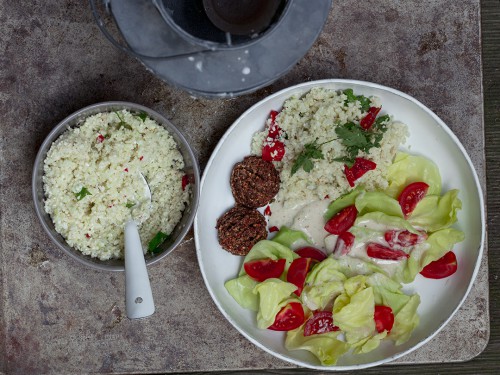 Inspired by the amazing raw vegan falafel salads I had in NYC and Los Angeles, I made my own version of falafel keeping it as low in fat as possible and salt-free.